Adding Butterfly Accents to my Daughter's Room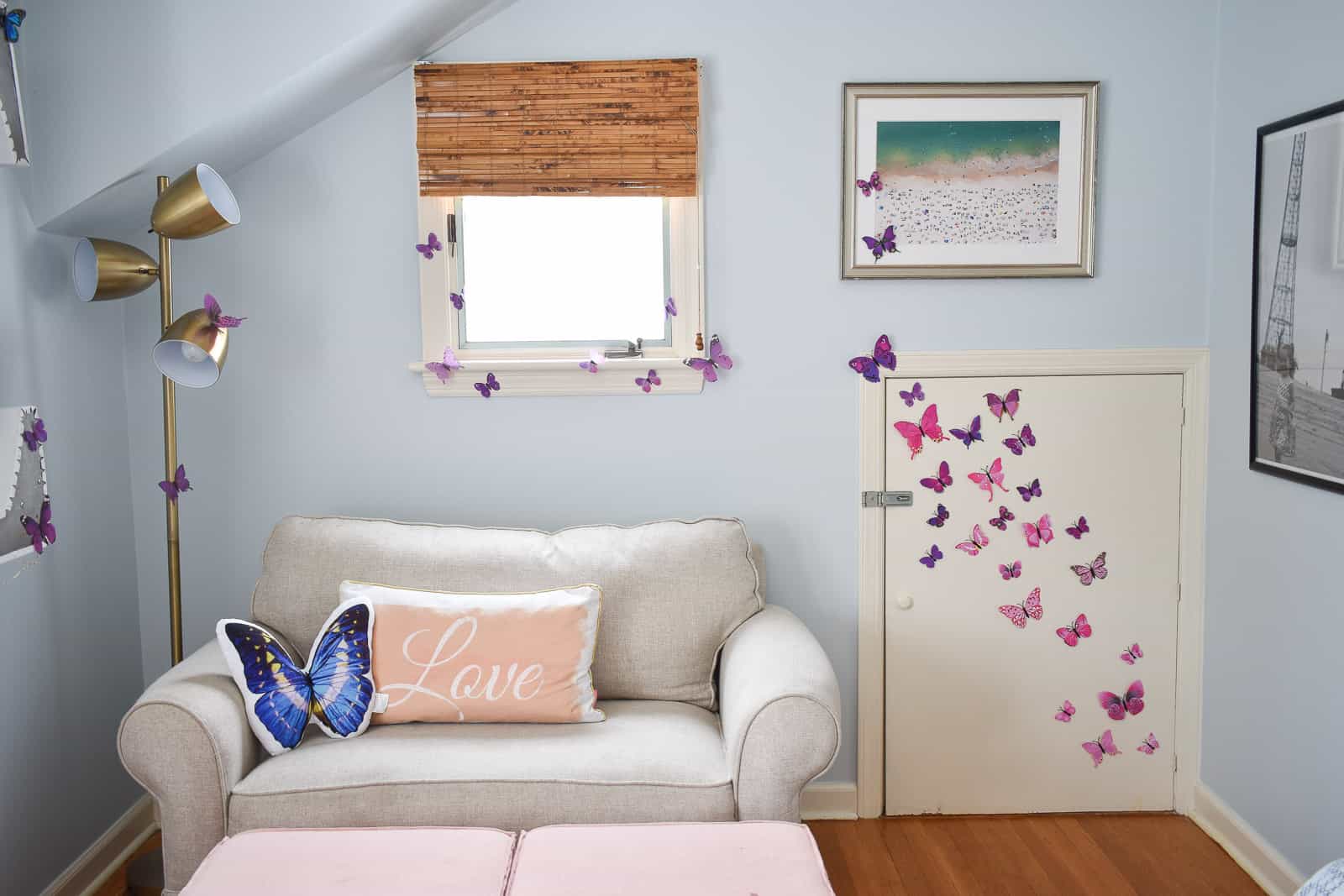 I have some bigger plans for Eleanor's room but after the Philly Home Show I fell in LOVE with these inexpensive butterflies. We already have a little bit of a butterfly theme going on in Eleanor's room… the lower piece was a wedding gift, and the top print is by my talented friend Bari J. So adding some simple butterfly decor seemed like the obvious choice.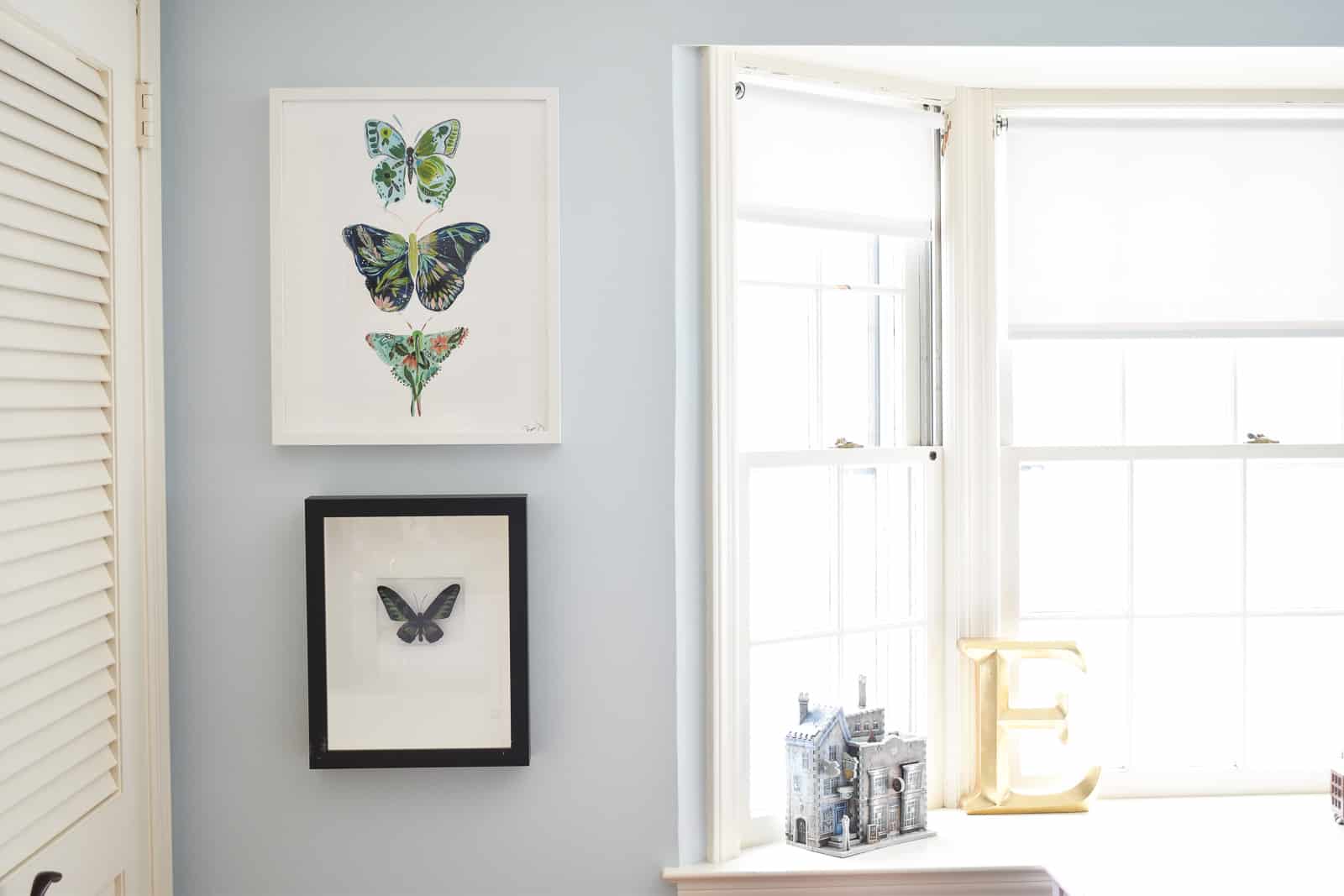 Eleanor loved the idea of more them up for a fast and easy update so we took an hour and butterflied her bedroom. This was how room room looked before we started: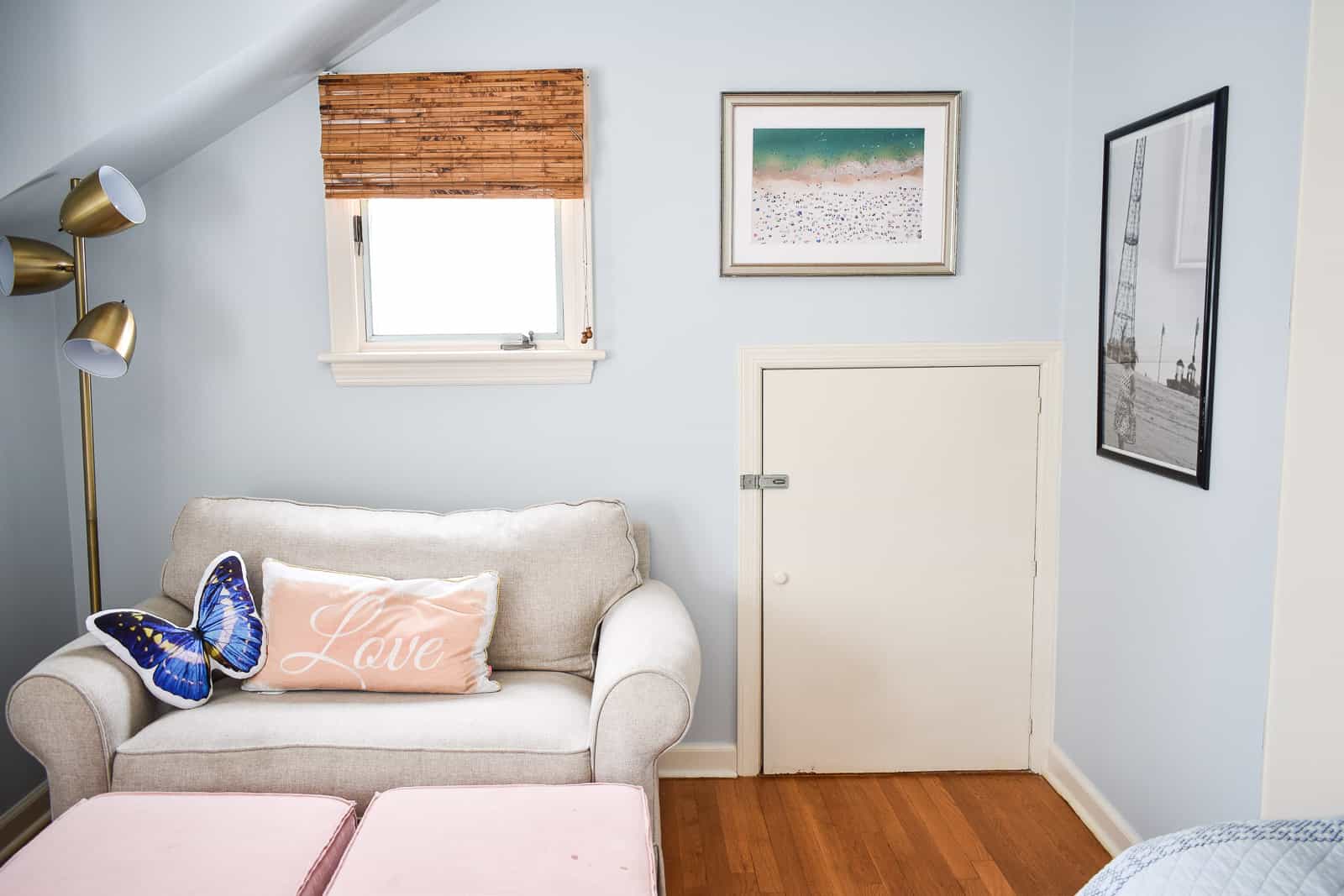 Step 1. Spacing
We took a minute to discuss where we wanted the butterflies to go and how we wanted them to be arranged. I held them up to the wall and tried to guess how many we might need.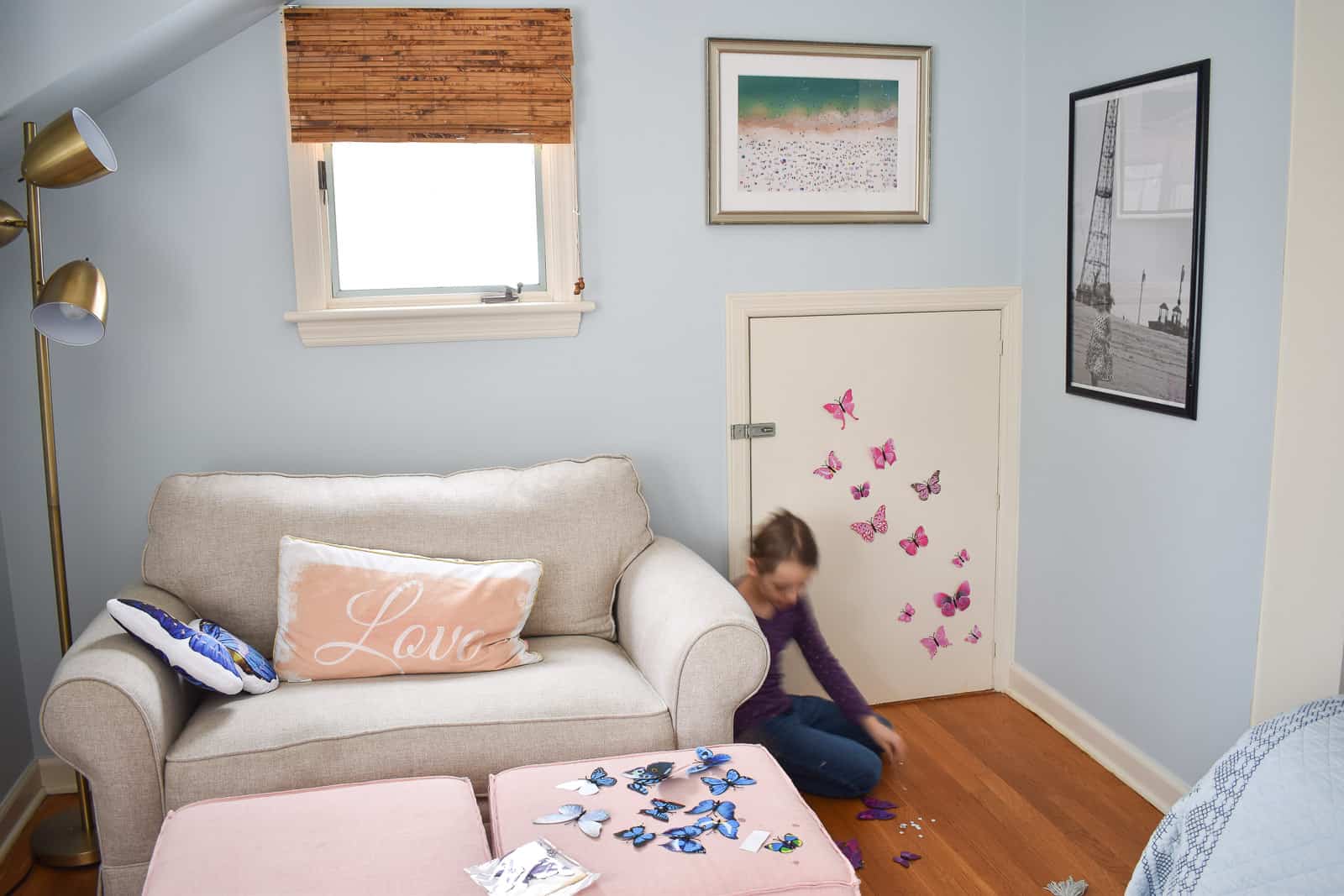 Step 2. Start with the larger butterflies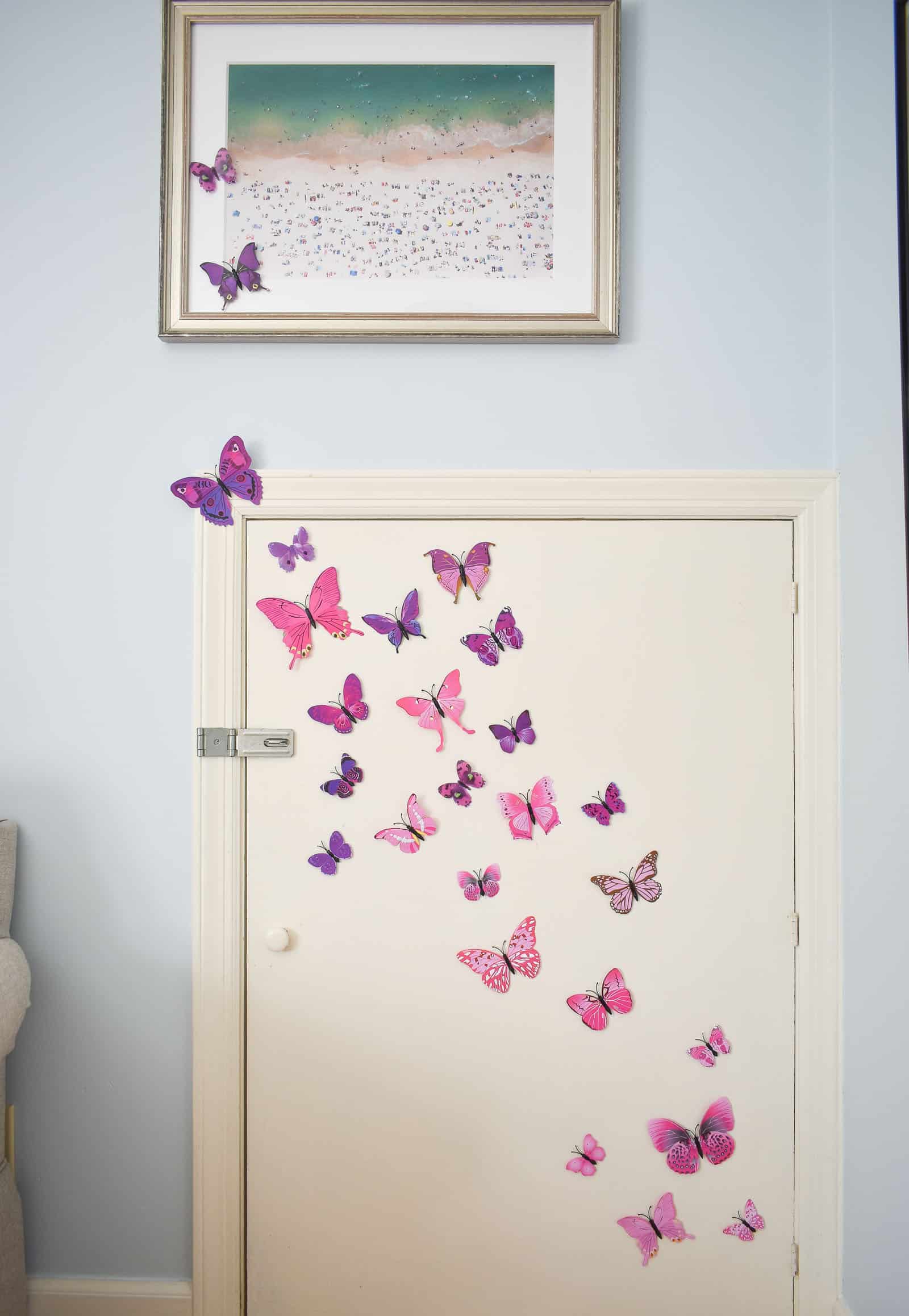 Eleanor liked the idea of having the purple butterflies on one end and then gradually progressing into the pink butterflies. We started by adhering the large butterflies to 'outline' the path of the butterflies. Then we filled in with the smaller butterflies until we had a cluster we liked.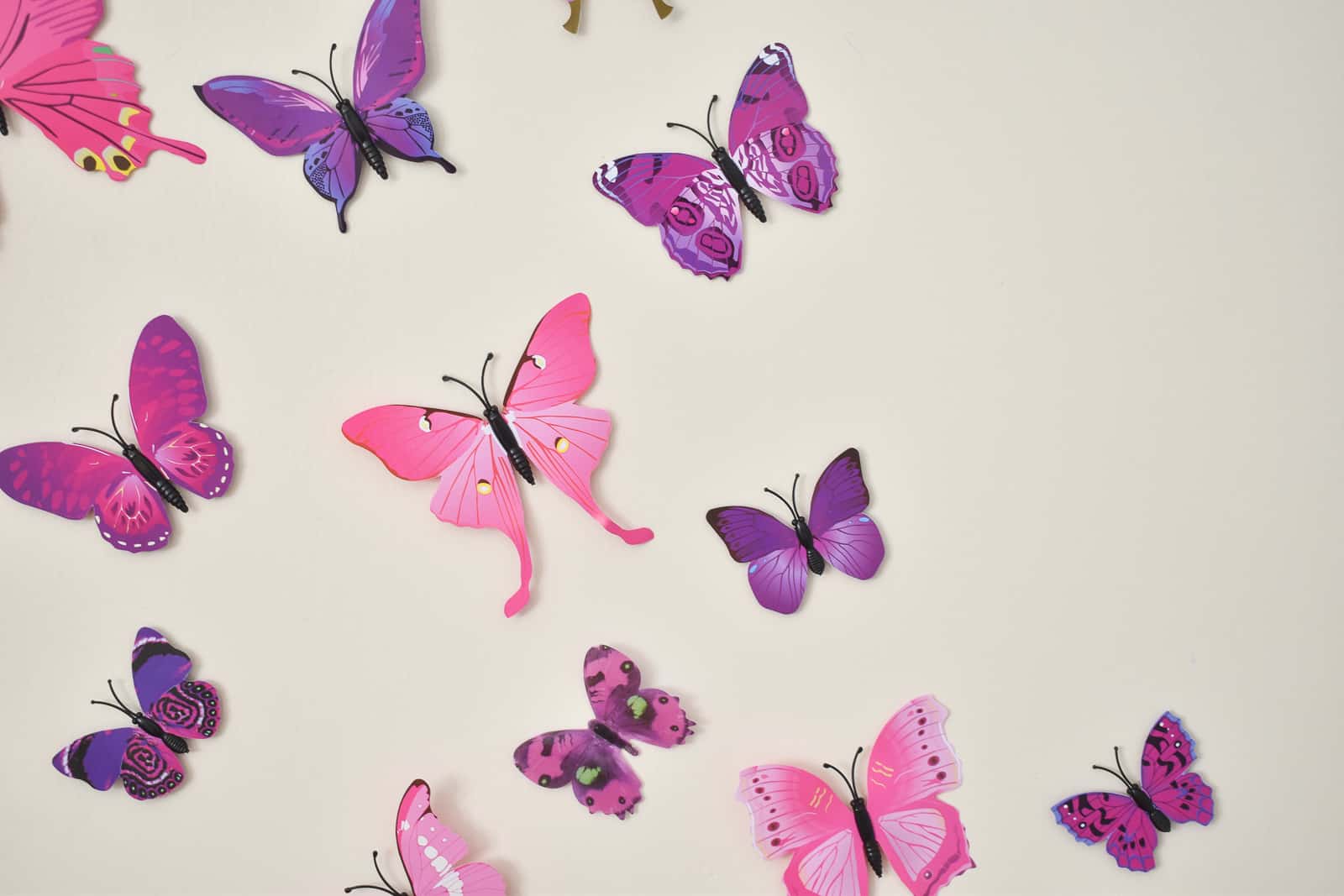 Step 3. Consider different surfaces
To add to the depth of our butterfly 'installation' we stuck butterflies onto the glass of that photograph, the window sill, and even the lamp. They may not last forever, but they'd be easy to replace!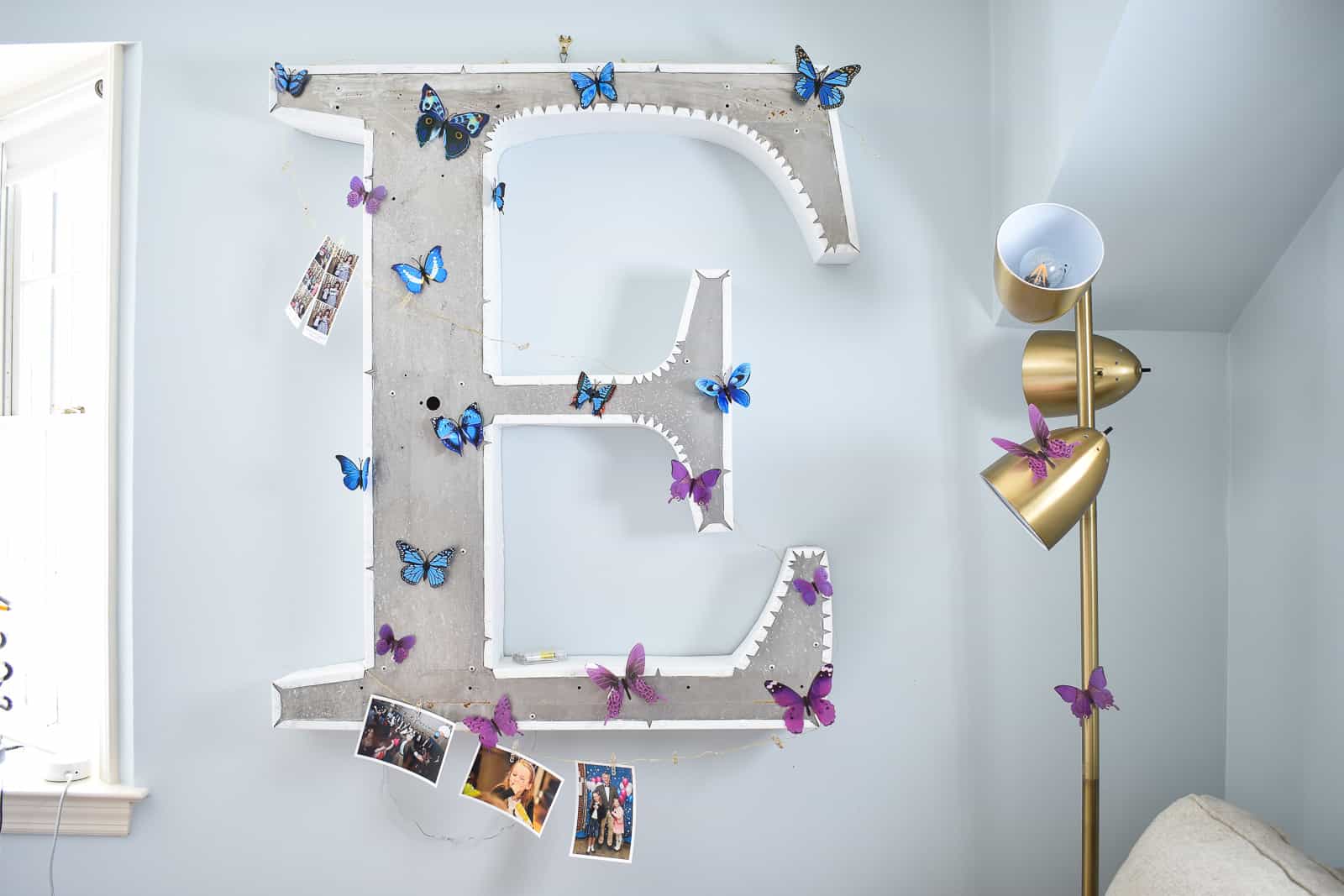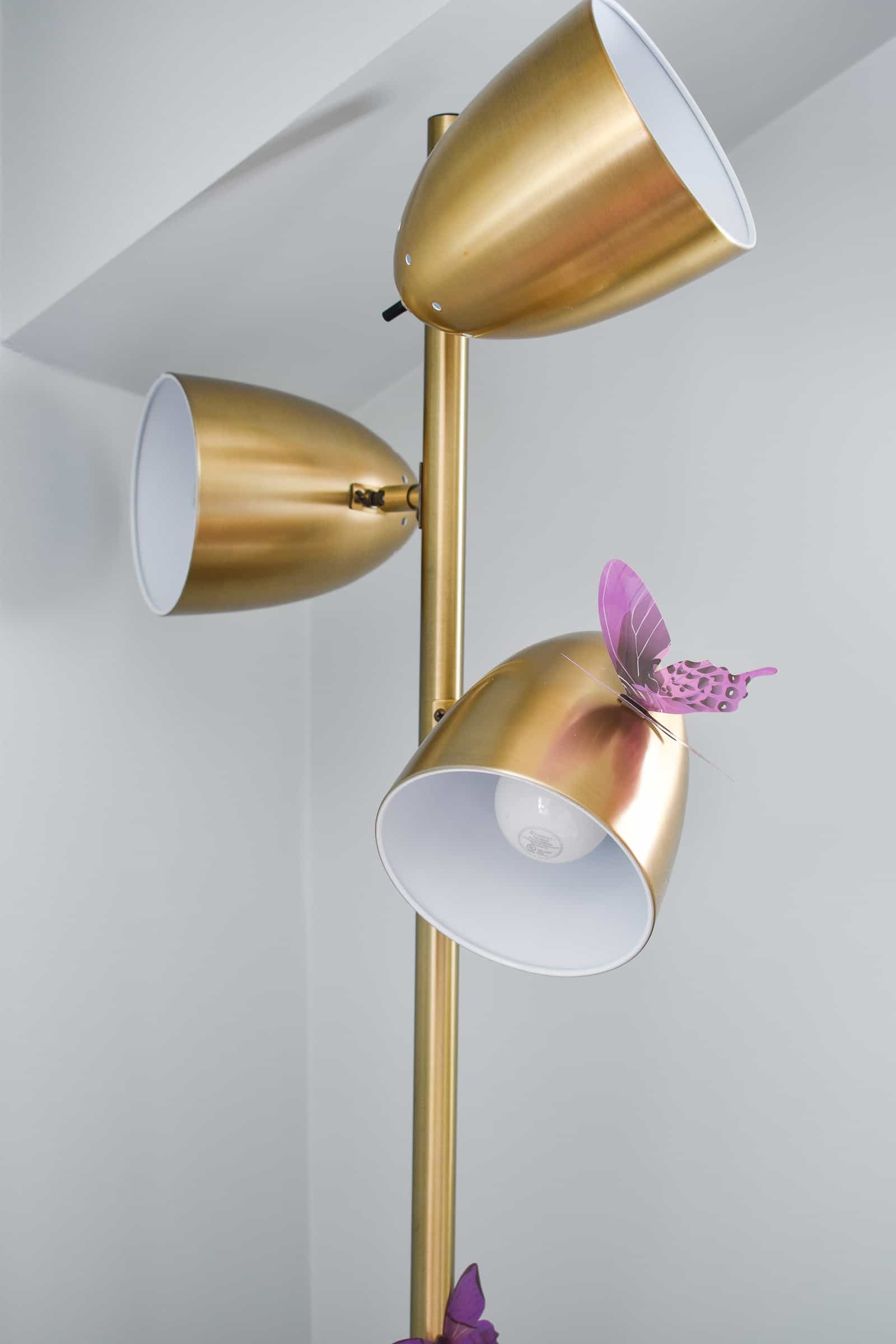 Other considerations:
The paint in here is eggshell which means it has a little more sheen to it, but I still didn't want to take the chance and stick these butterflies to the wall. We chose to stick them onto the door, glass of the painting, window sill and then her industrial metal "E" just to be safe.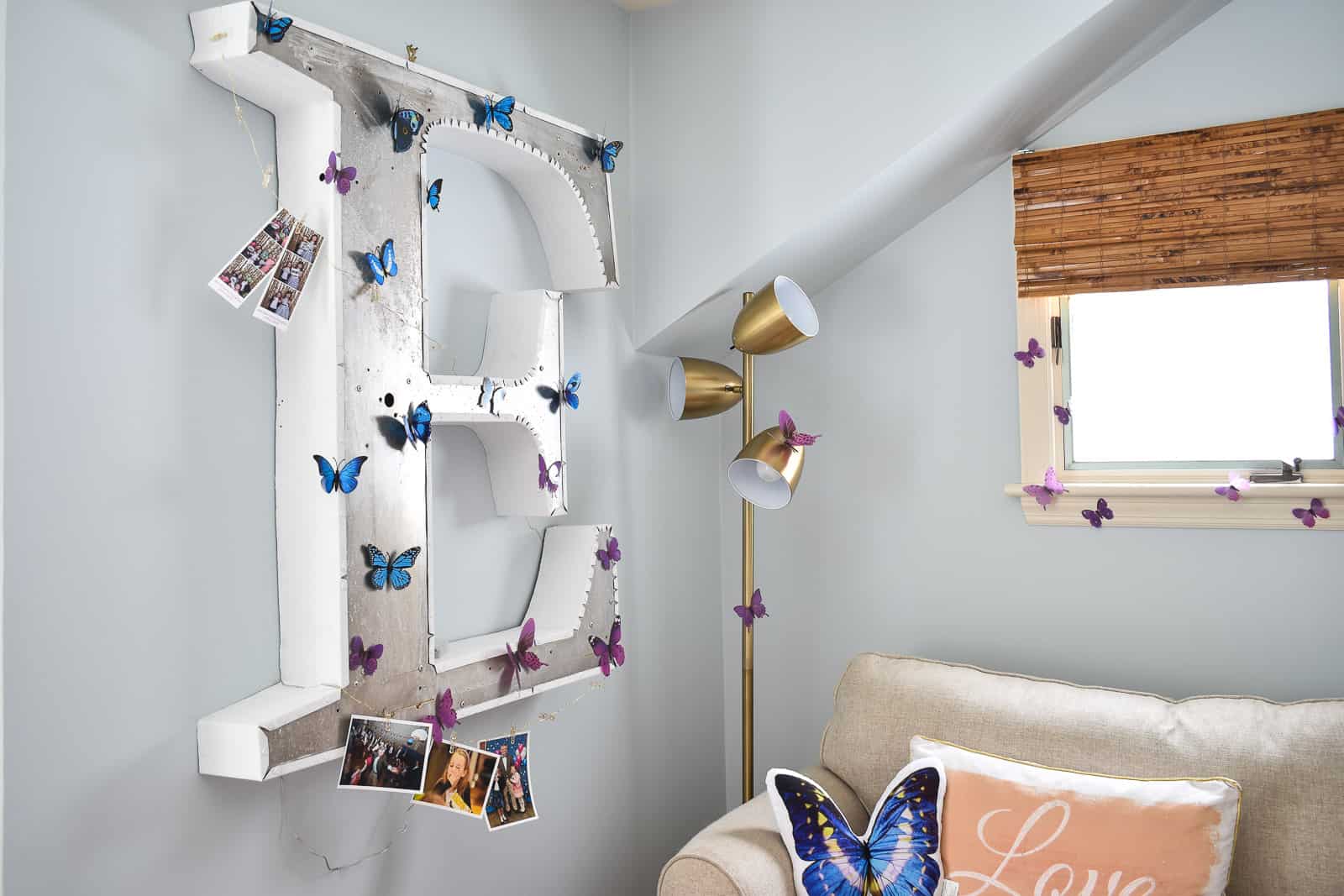 These butterflies come in a full array of colors and sizes. They cost $10 for a set of 72 and added such a fun effect to Eleanor's room. We may have gotten a little carried away, but she can easily remove some of them if she gets sick of them. For now… we took the maximalist approach and added a flock of butterflies!