The Better Homes and Gardens story of stories… comin atcha. Dishing about my Better Homes and Gardens photo shoot on the blog. TODAY.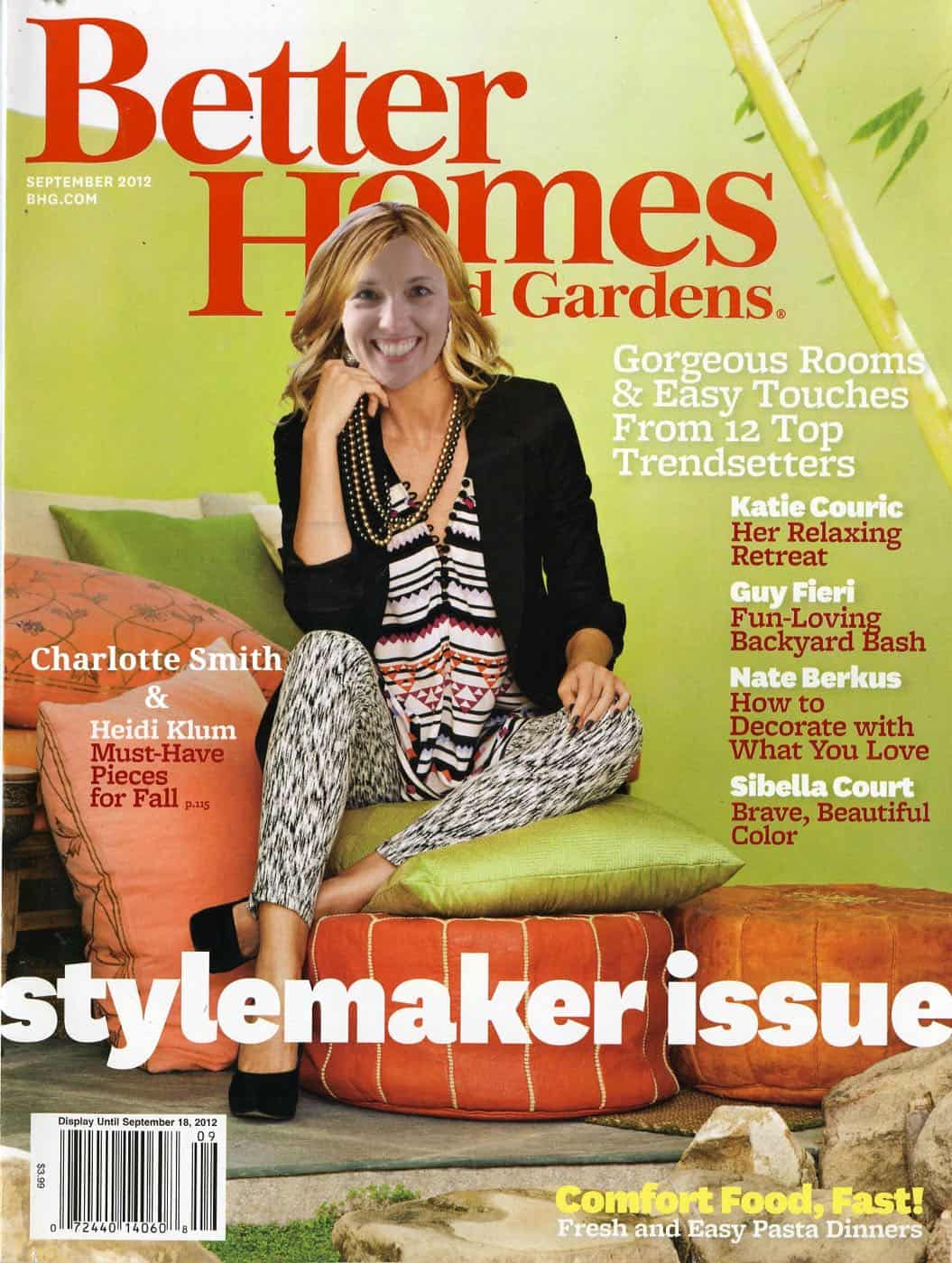 Once upon a time, I finished redoing a tiny miniscule Lilliputian powder room with my own two hands. Probably because the previous iteration of said powder room was SO awful, I LOVE this powder room. I shared it. I posted it. I told anyone who would listen all about it. This included Better Homes and Gardens. I attached a few pictures… and hit send. And… nothing.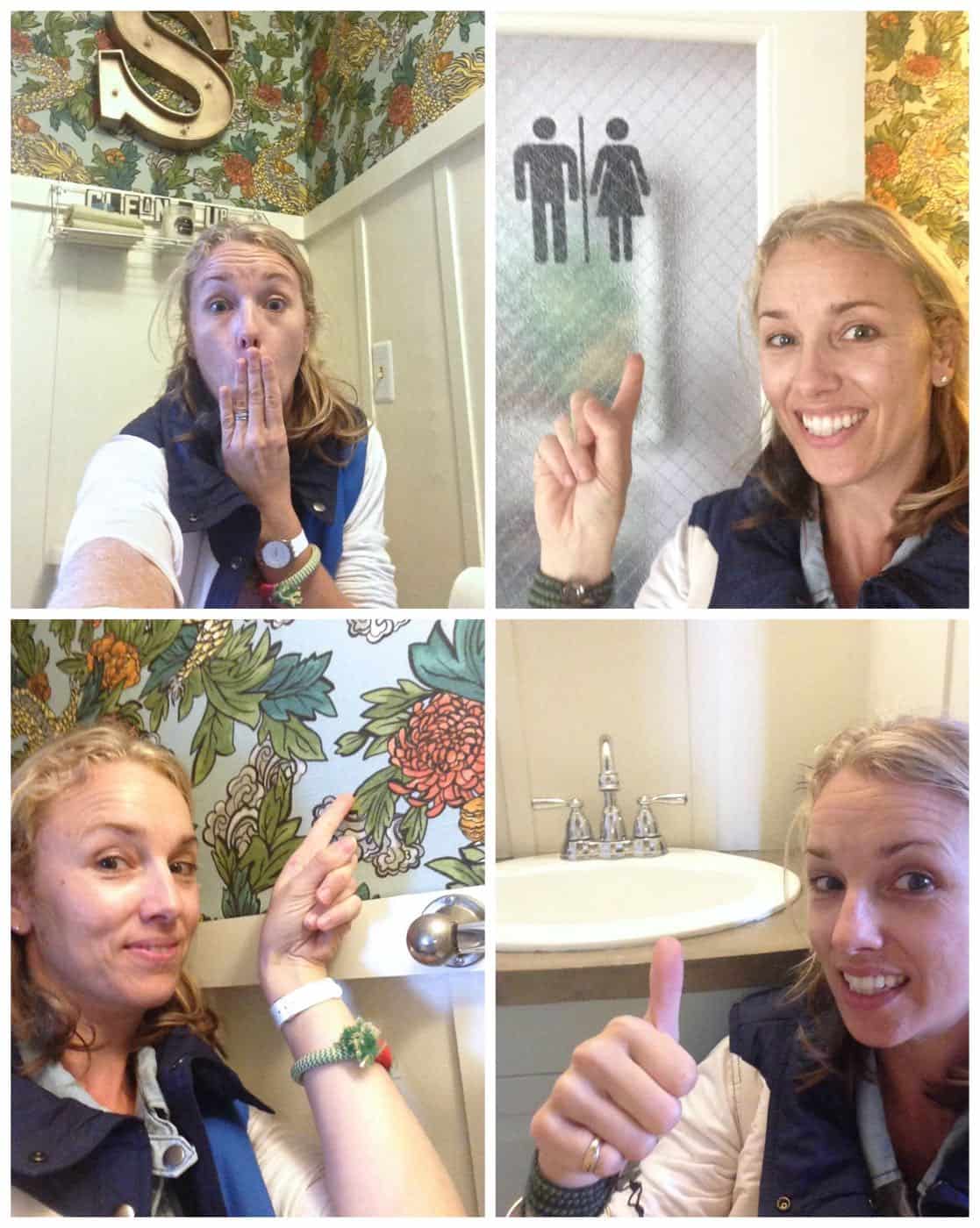 More nothing.
But then… SOMETHING. In early December THIS shows up in my inbox from Better Homes and Gardens. "…powder room is too small… bla bla bla… we saw your ombre file cabinet… bla bla bla… can we come photograph?"
With silly questions like "Let me know what you think?" My exact response was, and I quote: "YizzouwsaYESSSS!!!" (I did the best I could phonetically speaking.)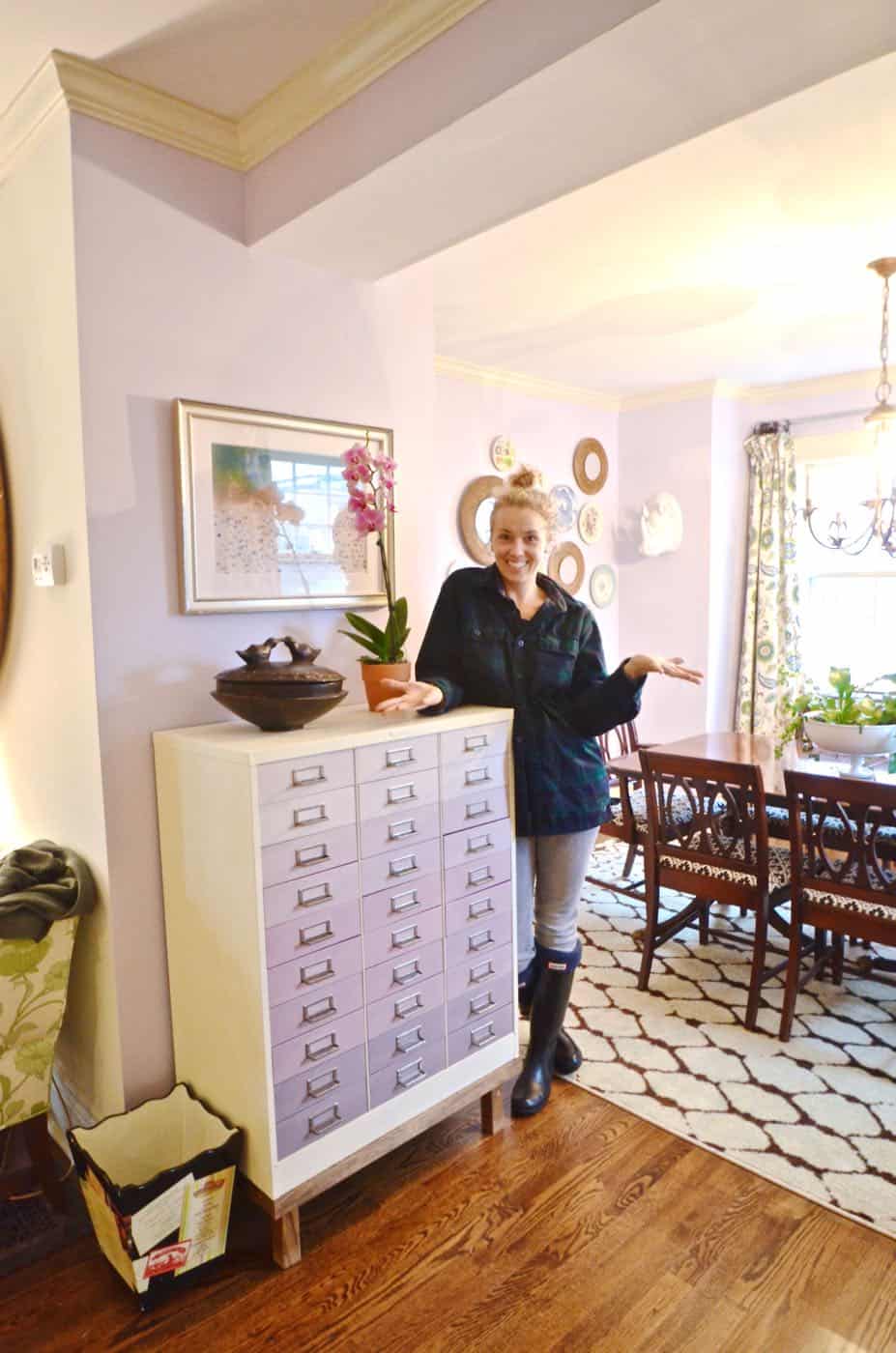 Because this was going to be in the March Issue, they were hoping to schedule the shoot "soon." And by "soon"… they meant in 3 days. Gah!! Thankfully this meant I literally didn't have time to run around like a crazy person dusting my toilet paper rolls and polishing the baby monitors. I was told to have some outfits ready that would complement the piece (maybe the green in the dining room curtains) and that most folks just wear dark pants and flats.
I'm not sure I own any plain tops that aren't t-shirts or pajamas so I ran around town a bit to try and find some solid green-ish colored tops. I don't really wear flats, but I figured I'd leave that up to the stylist…
A couple of days later, I connected with the stylist, Stacy. I would like to have a slumber party with Stacy so we can stay up all night flipping through design magazines and dishing about vignettes and damask and wood stain. The plan was to move the file cabinet to a different wall in the dining room, and Stacy asked me whether I had any smaller pieces of art that might work hanging above it. Um, yeah… we have plenty of artwork cluttering this house! (She was also curious about my vases, but turns out that selection is on the boring side.) Skip ahead to Wednesday. I'm like a nine year old when it comes to my hair… I can kinda brush it and get it into a ponytail. Meaning I made the executive decision to run over and get my hair blown out before Stacy and her merry band of photo minstrels were due to arrive. Blowout note: if the adjective flippy is used, be wary.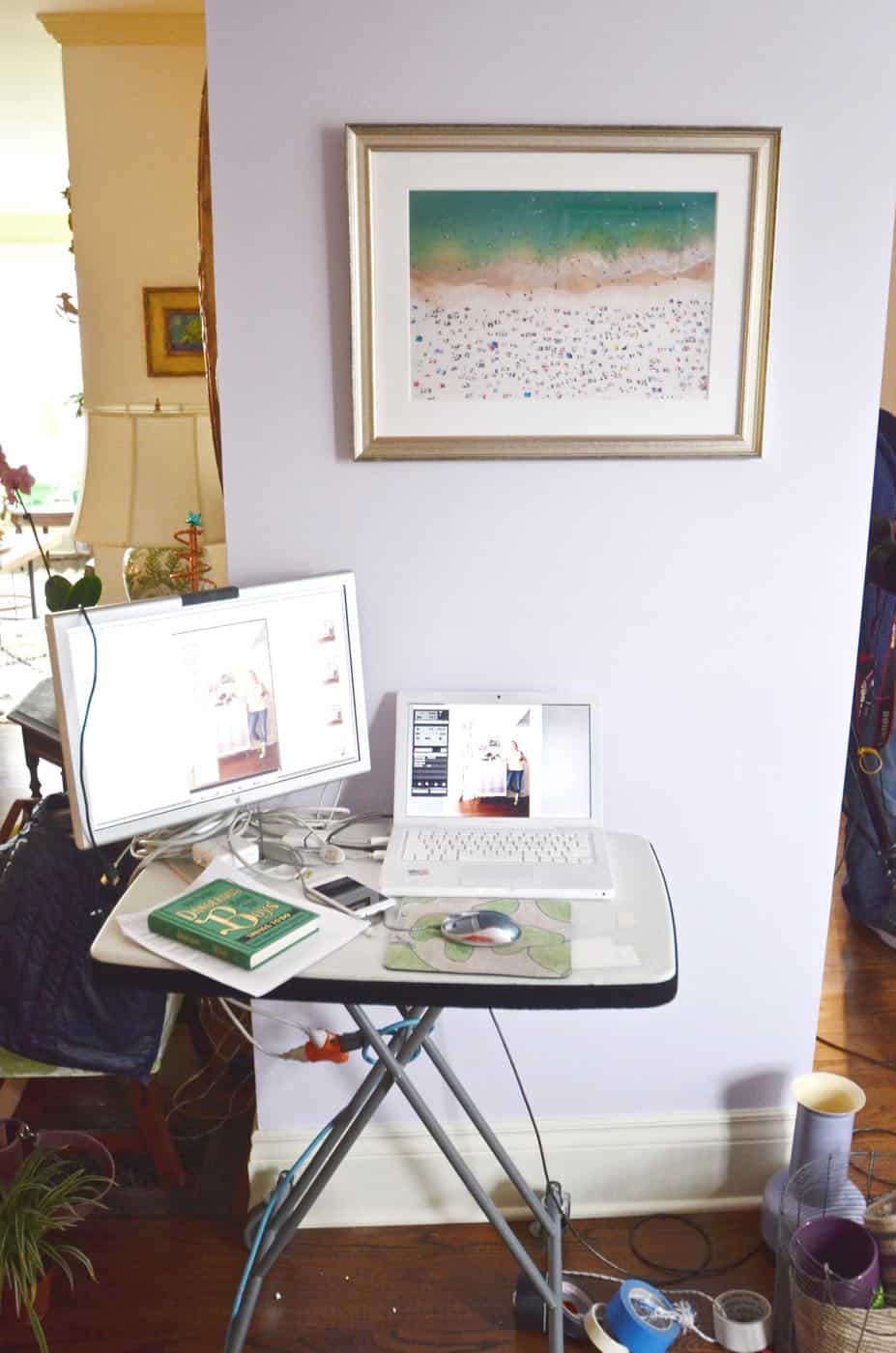 Stacy and Michael, the photographer, and Dave, the tech guy showed up with gear. Lots and lots of gear. Photo gear, lighting gear, computer gear…. GEAR. They rolled up the dining room rug, tarped the whole room for lighting, set up the computer, and generally were awesome and ready to shoot within 90 minutes! Meanwhile I took Stacy upstairs to review my wardrobe choices and she quickly skipped any and all items with a price tag still on (oh well…) and opted for two shirts I've had for ages. The first, a FAVORITE (yay!), the second a not so favorite (boo…). I took the liberty of grabbing the shoes I was most likely to wear (green clogs) and a handful of accessories.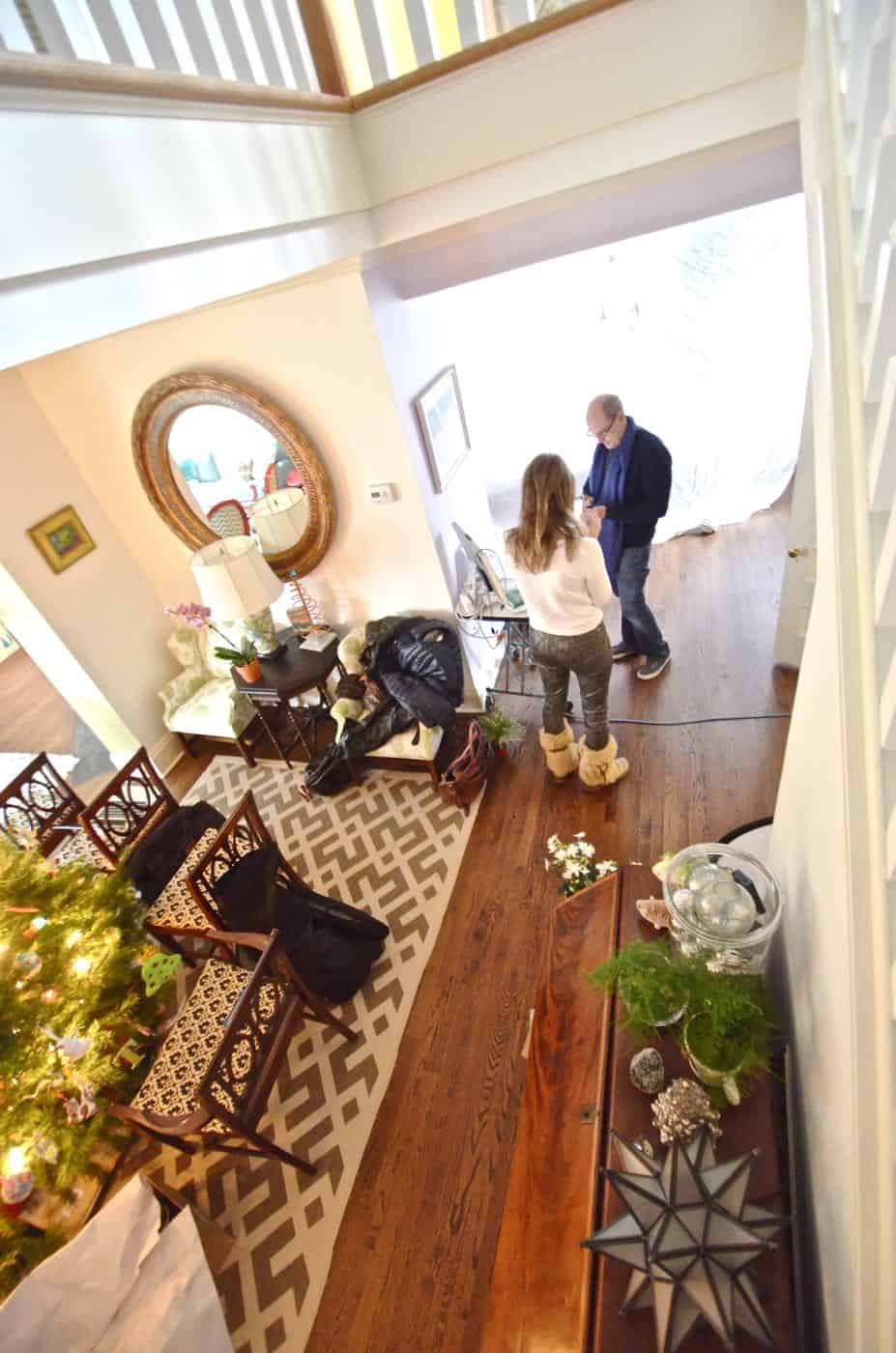 While I was changing clothes and putting on some makeup (thanks to my time on TV I actually know how to apply makeup… yay!), Stacy had run around like some super chic, super talented house elf and made my ombre file cabinet look a million percent cooler than it has EVER looked in its life. Even her plant looked cool. I can't show you any of these pictures until the issue comes out in early/ mid February but trust me… the whole thing looked like a better looking stunt double of my file cabinet with a better looking version of every little tchotchke I have sitting around the house.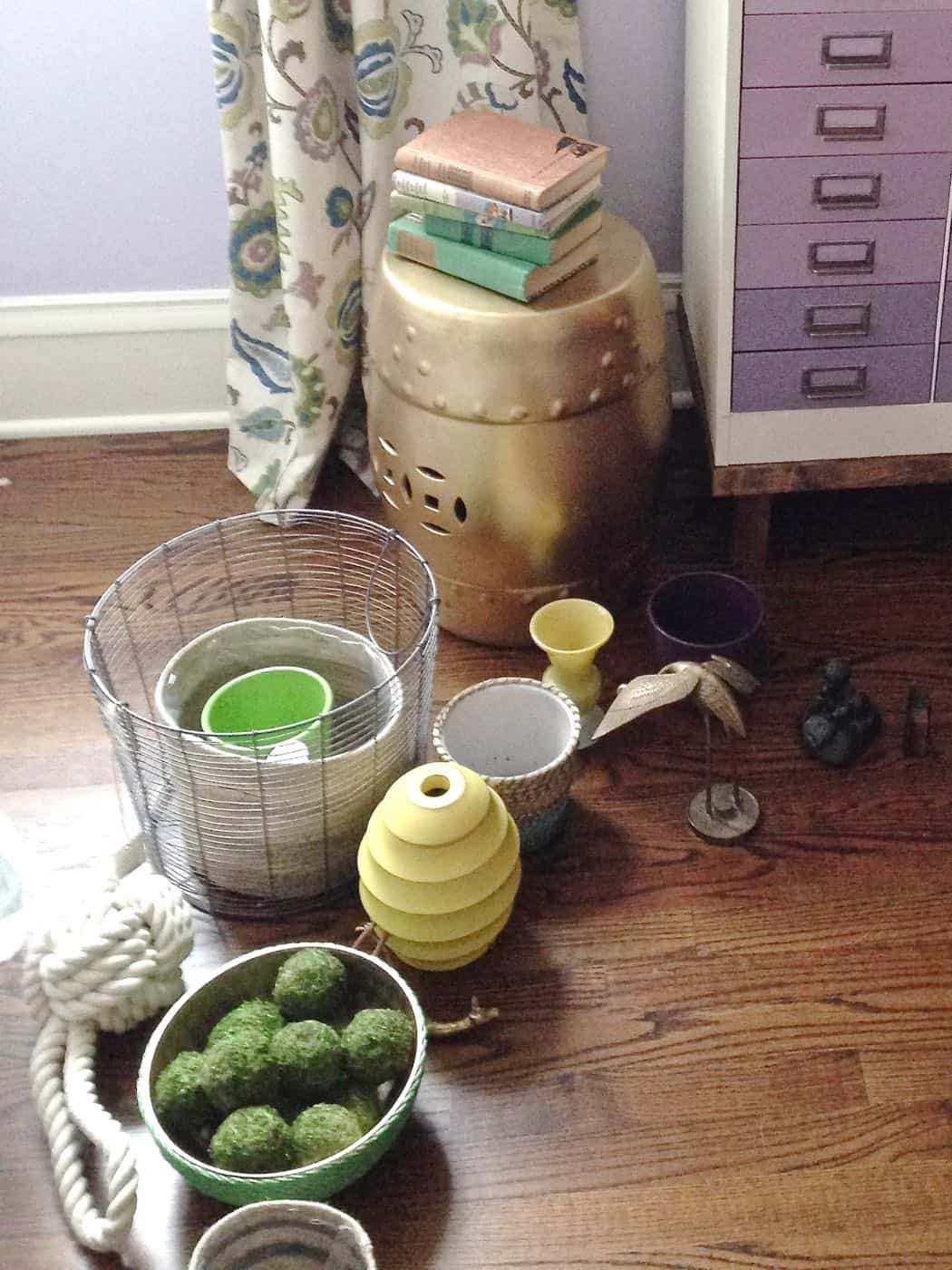 I did my best Project Runway smeyes and stood hugging the file cabinet for half an hour. Every photo popped up immediately on the computer complete with the graphics that would be on the actual magazine page. And any files where I wasn't cross eyed or sticking my tongue out were sent directly to the art director of the magazine to weigh in and tweek. I ran up and put on my unfavorite outfit, Stacy shifted around some accessories and we went in for another round making love with the camera. Nope. Not even close… I was still just standing there.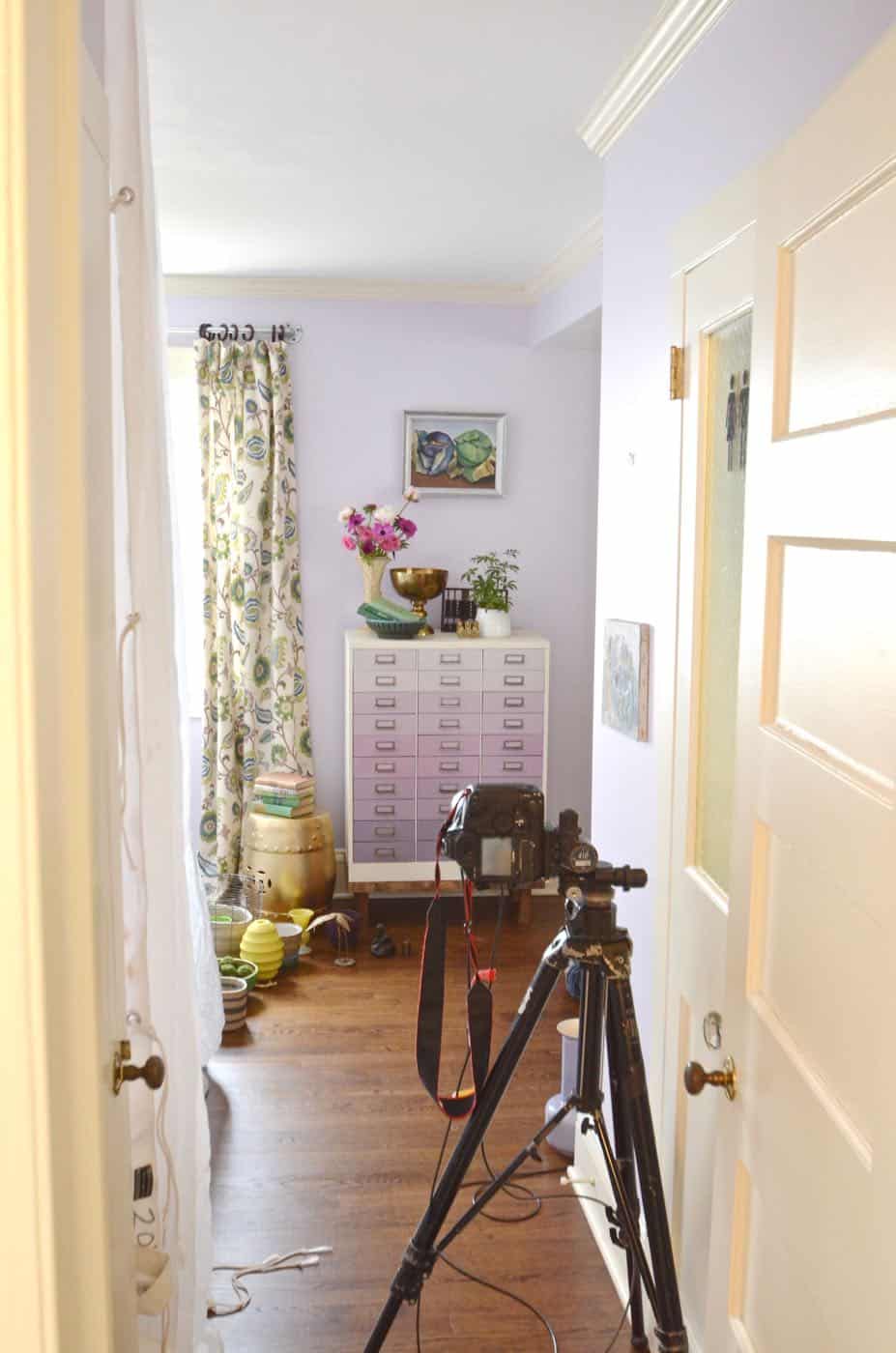 You guys… the whole thing took maybe 4 hours. Granted, that's a long time for one photo, but still… they were gone with the wind fabulous. I can't imagine a whole house tour, but… professional photographers and stylists are magical creatures. Our dining room looked like a crime scene with plastic draped everywhere and and the crappy little dish I had in the basement from Goodwill looks like some Jonathan Adler creation after 15 minutes under the bewitched fingertips of Stacy the Supreme.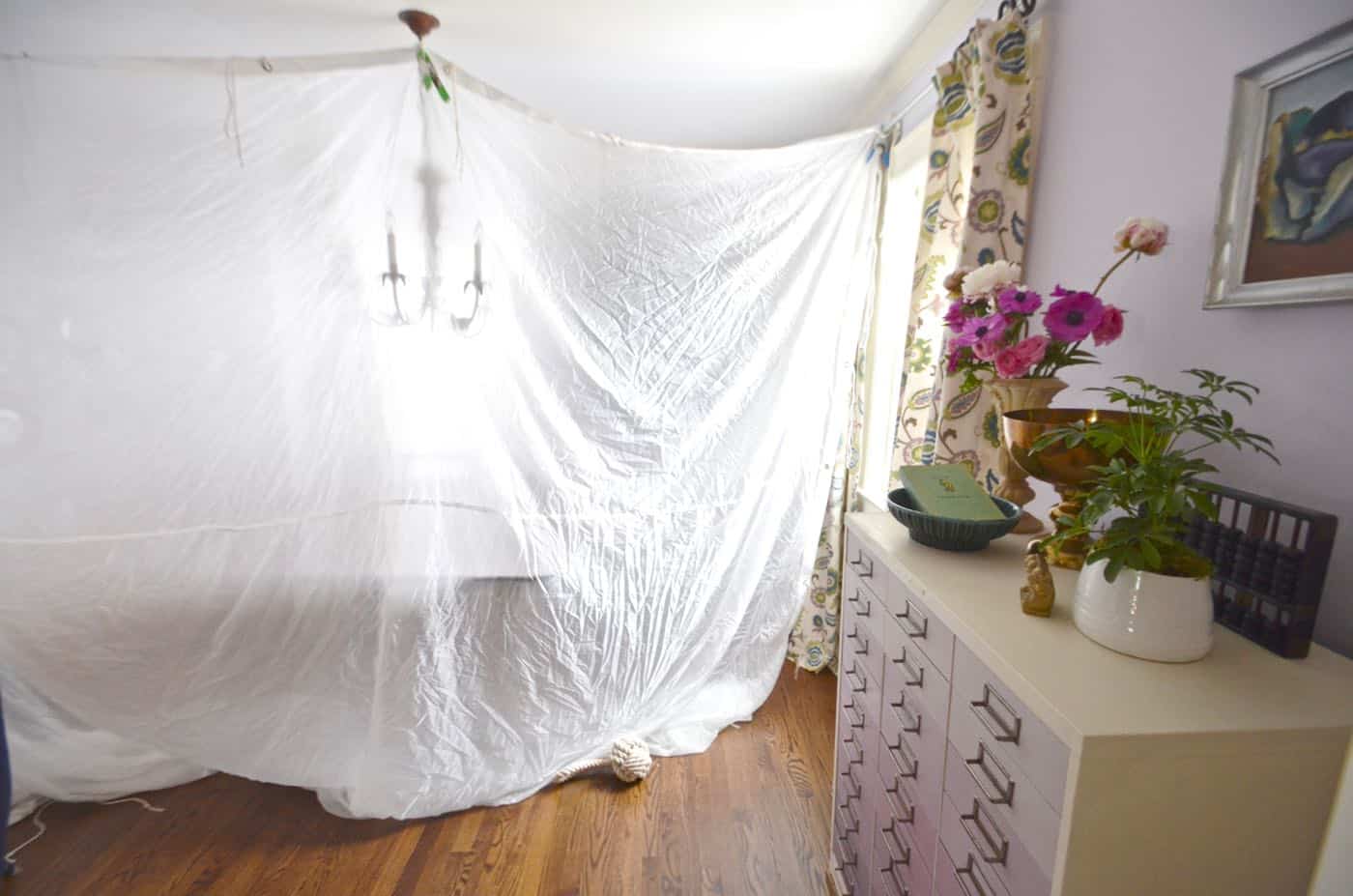 I've seen the proof and THEY USED MY FAVORITE TOP so that's exciting. My hair is on the flippier side of flippy than I would have liked but you can feel the love I have for that ombre, I tell you. And all the accessories were mined from my very own basement with the exception of a vase and a flowerpot… so my hoarding tendencies seem to have paid off for the time being!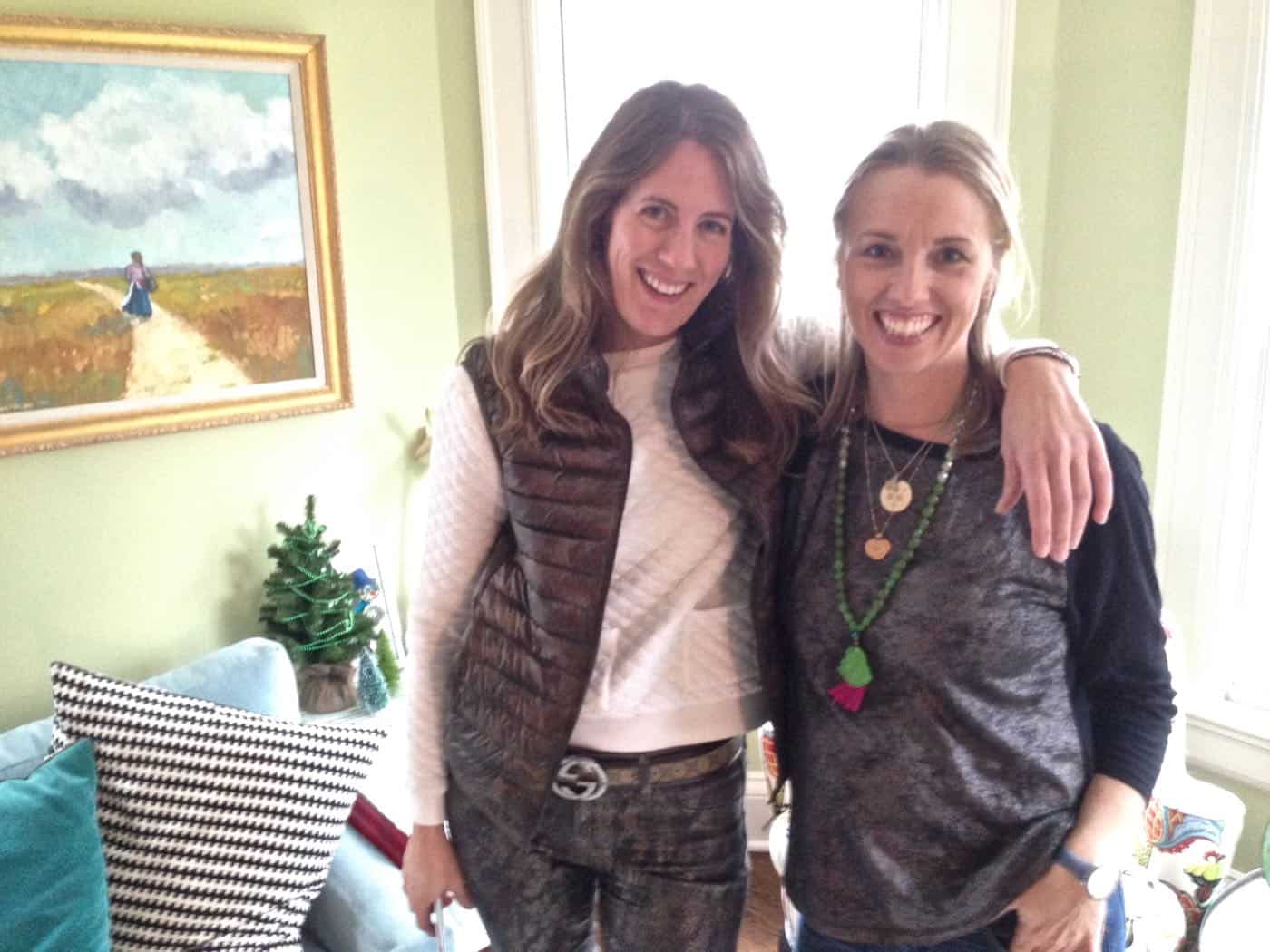 Update: See the cover below!! Woohoo!