Tour of our Rental Home
As many of you know, we had to leave our beloved historic home and are currently renting. As sad as we were to make the tough decision to sell our old home, we are beyond fortunate to have a place that not only fits our family but also allows us to stay in the same community with the same friends and the same school. We've only been in the rental for half a year, but I've been able to update a number of spaces so I figured I'd start to put together a new HOUSE TOUR! I've linked to any posts I've done about each space, but check back here occasionally as there are more room reveals to come.
FAMILY ROOM
The biggest change to this space was obviously the wall color. I didn't realize how dark the gray was until we moved our furniture in and it just felt… blech. THREE coats later I had covered the gray with white… turns out that gray was MUCH darker than I'd realized. Our furniture from the old family room fit this space pretty well so nothing major required!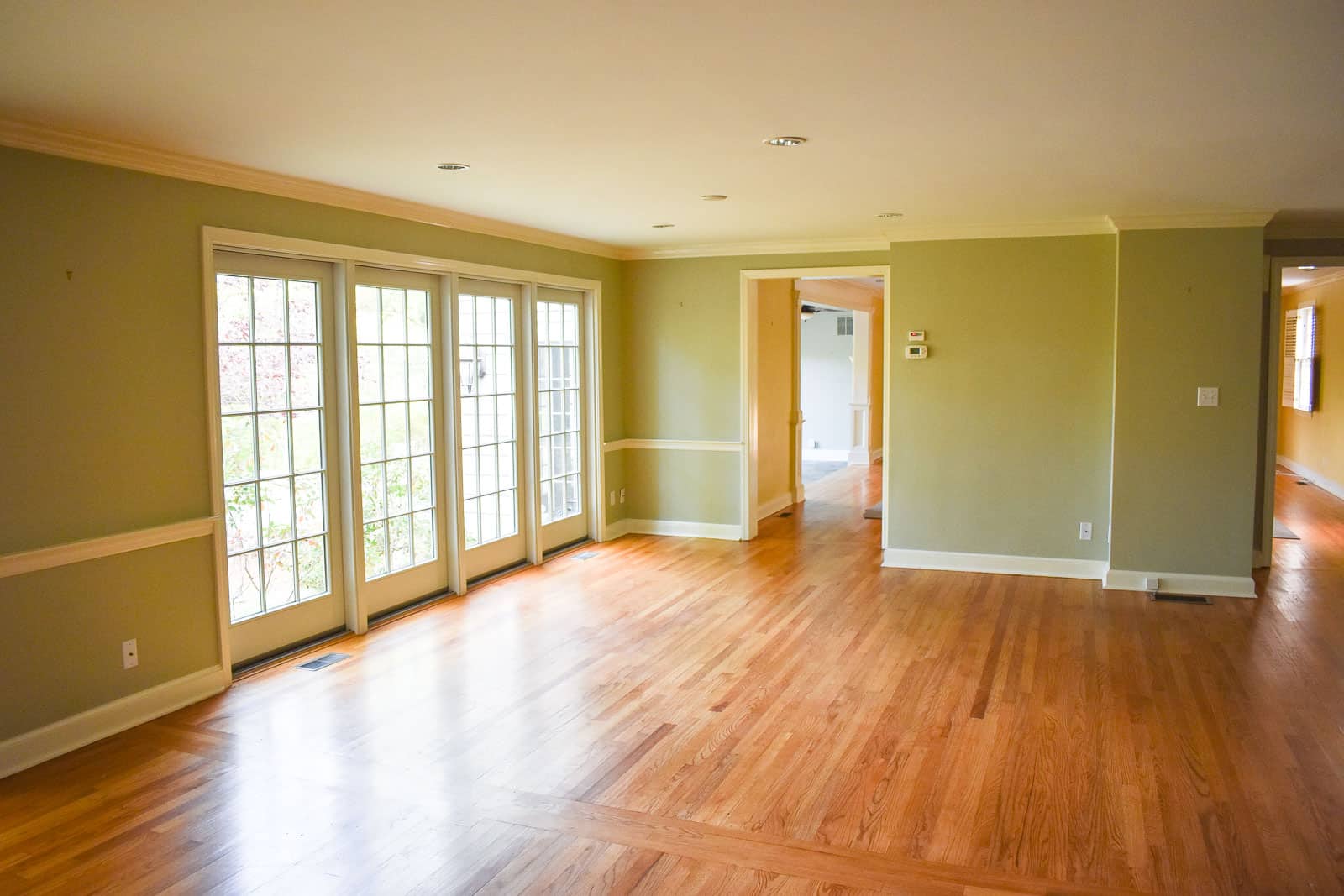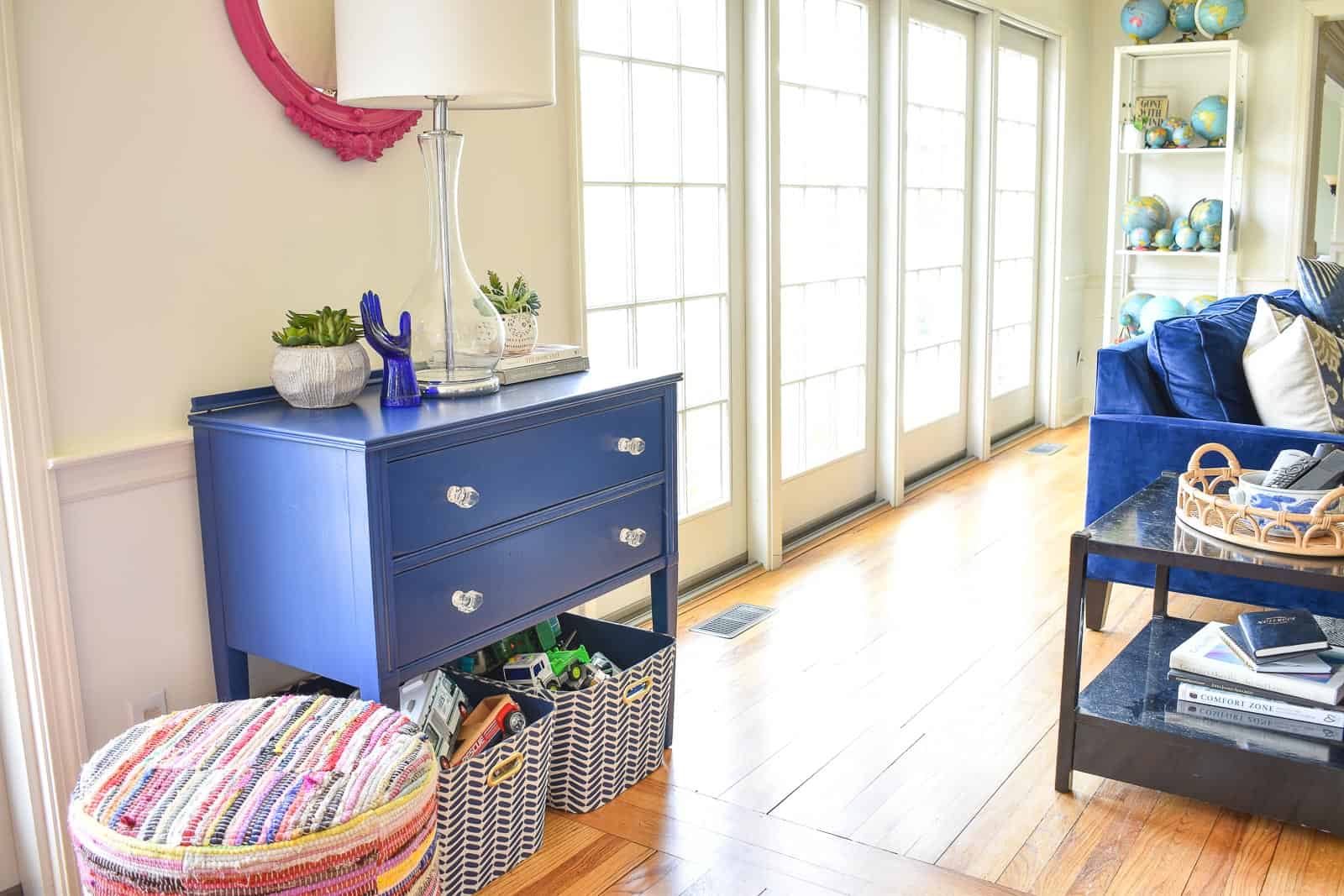 HOMEWORK STATION
This little eat in area off the kitchen was much too small for our family of seven, but it's become the perfect homework station with a pair of desks and a bit of extra storage.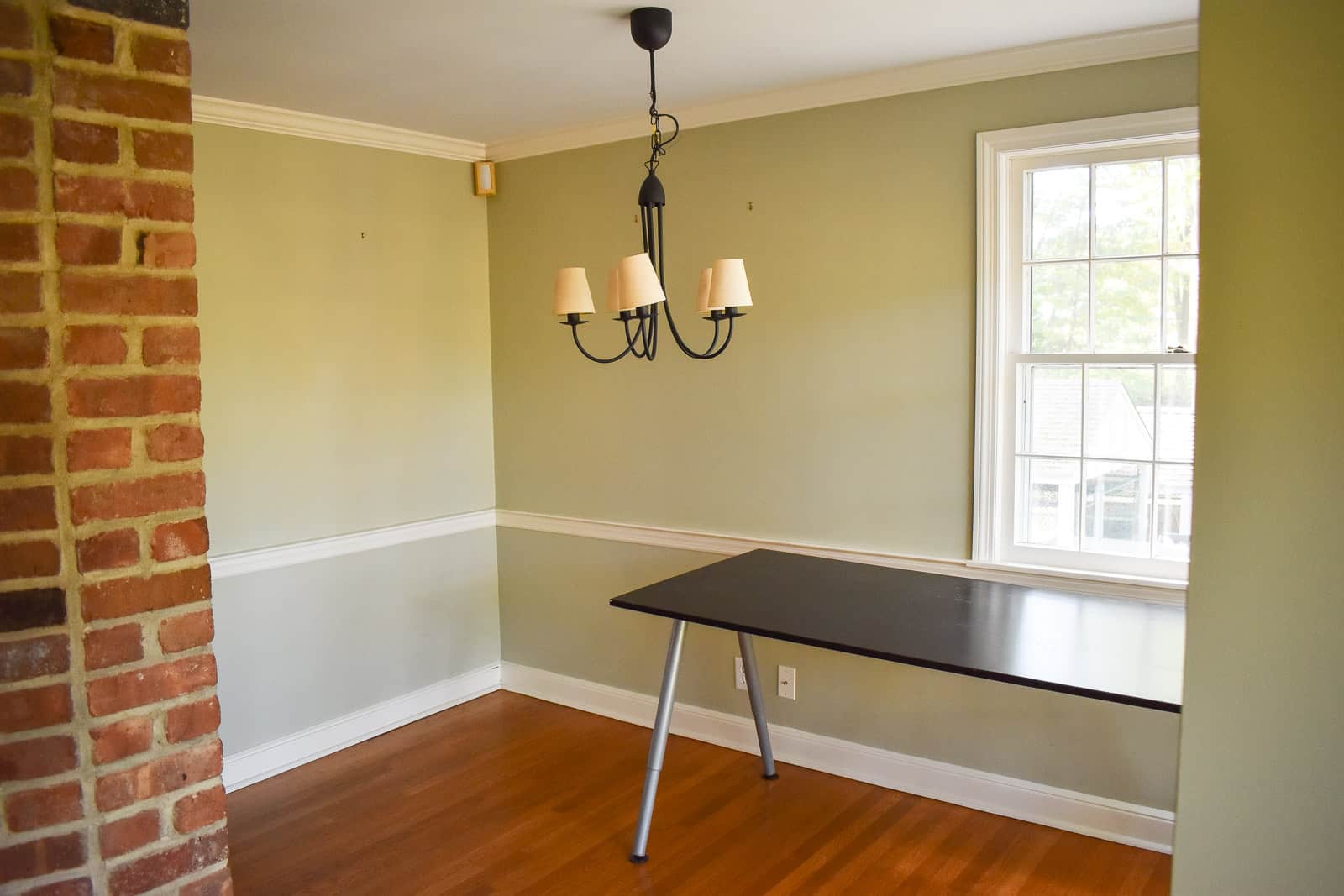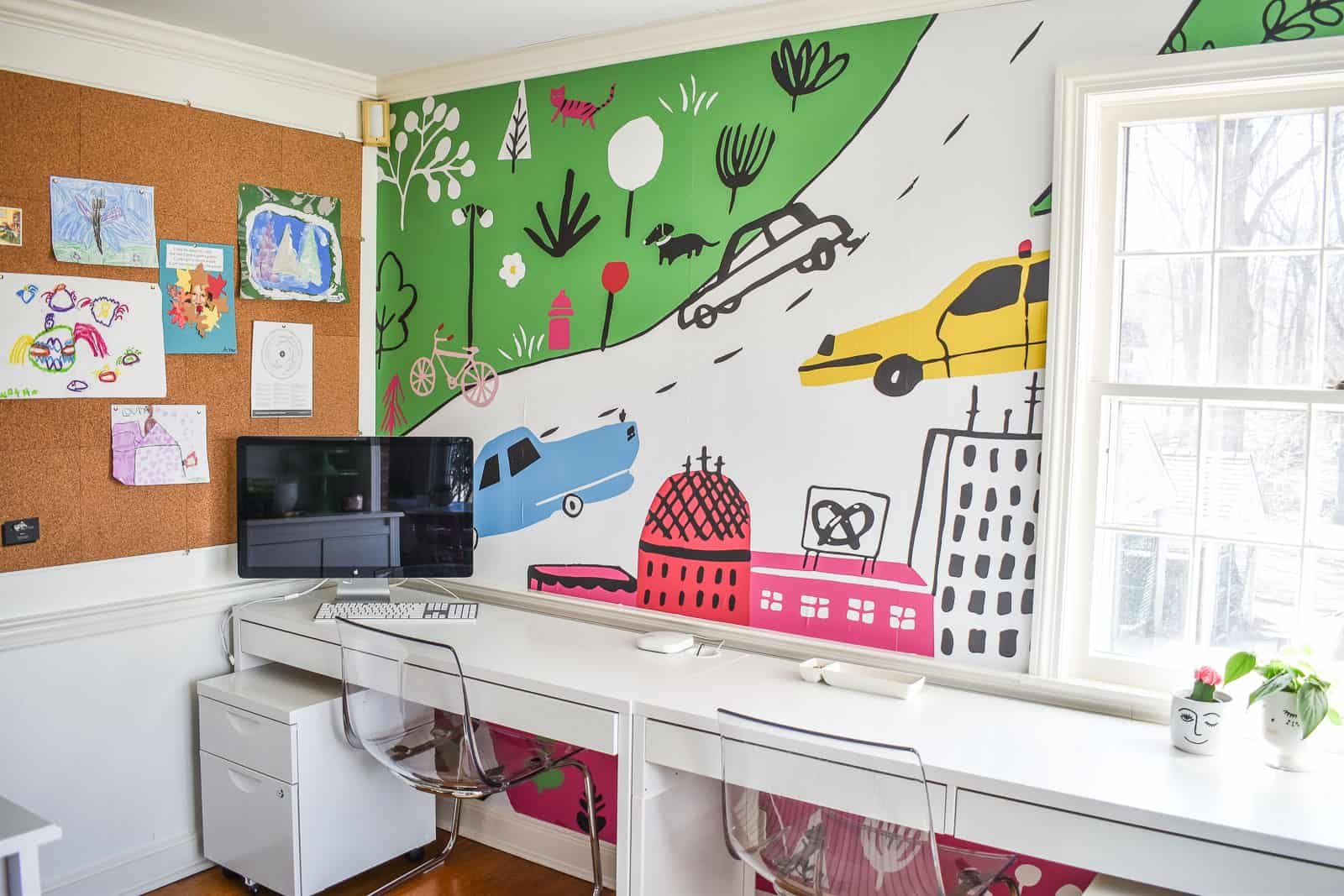 LIVING ROOM/ DINING ROOM
Again, painting this space white meant that our furniture really jumped out as the stars of this colorful living room. The ceilings in the rental house are much lower than the old house, and the furniture in here is a tiny bit crowded, but this is another room that essentially worked with all of our old furniture.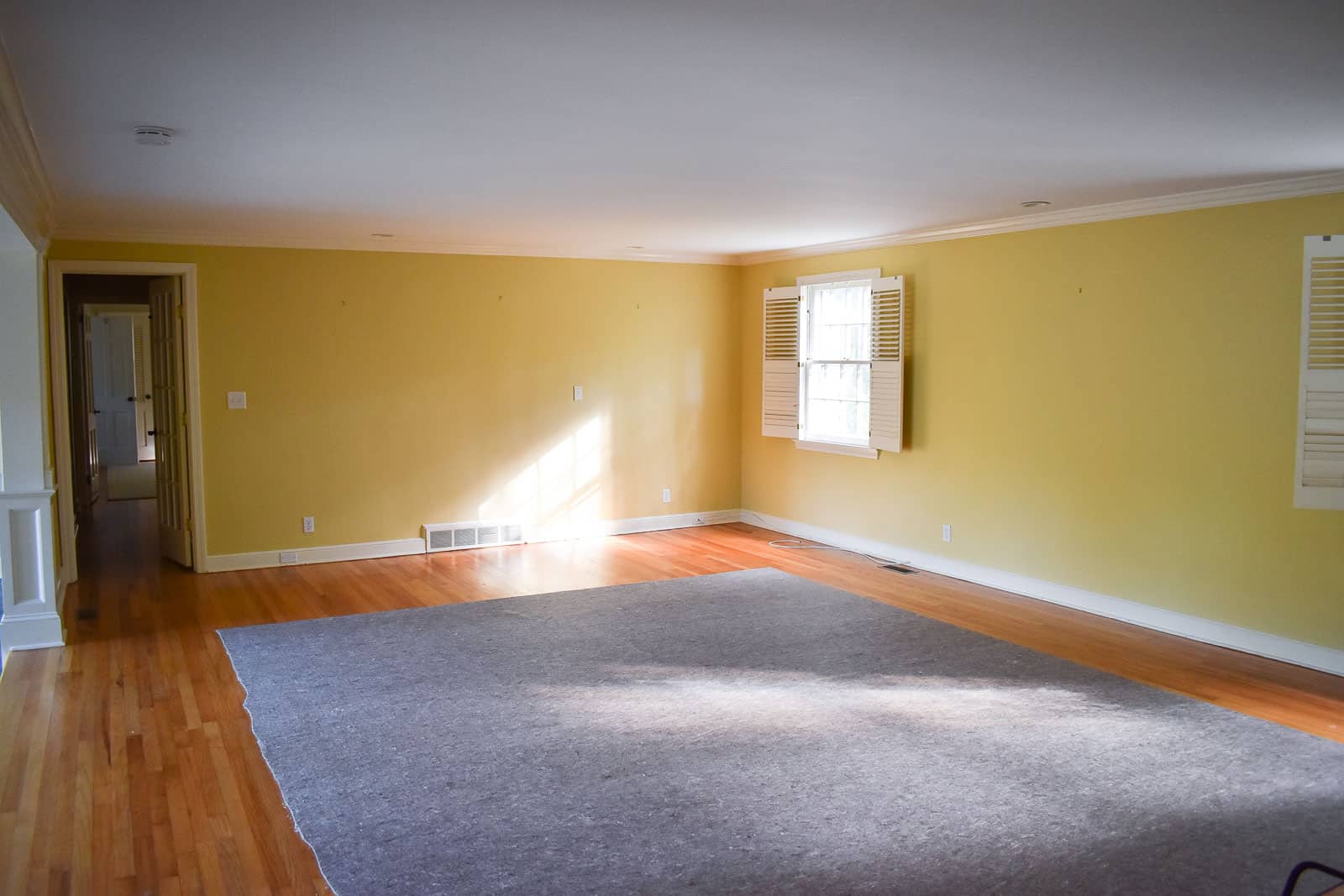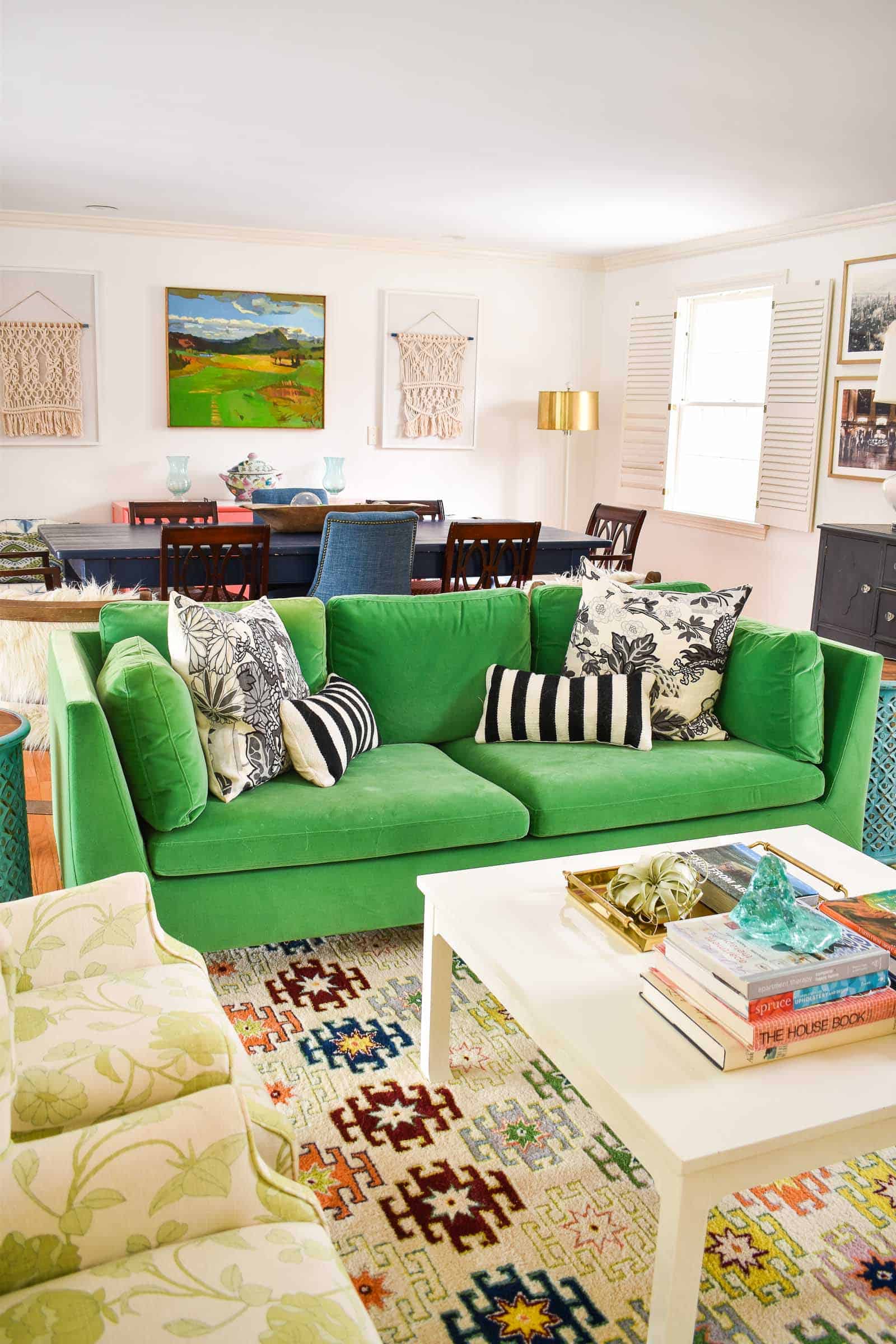 PLAYROOM
The first big change to this room was the fun addition of that fun Milton & King Wallpaper. I used that as a springboard for the rest of the space. Thanks to Overstock.com for partnering with me on the rest of the decor updates in here! I love how it came together!! See the full room reveal here!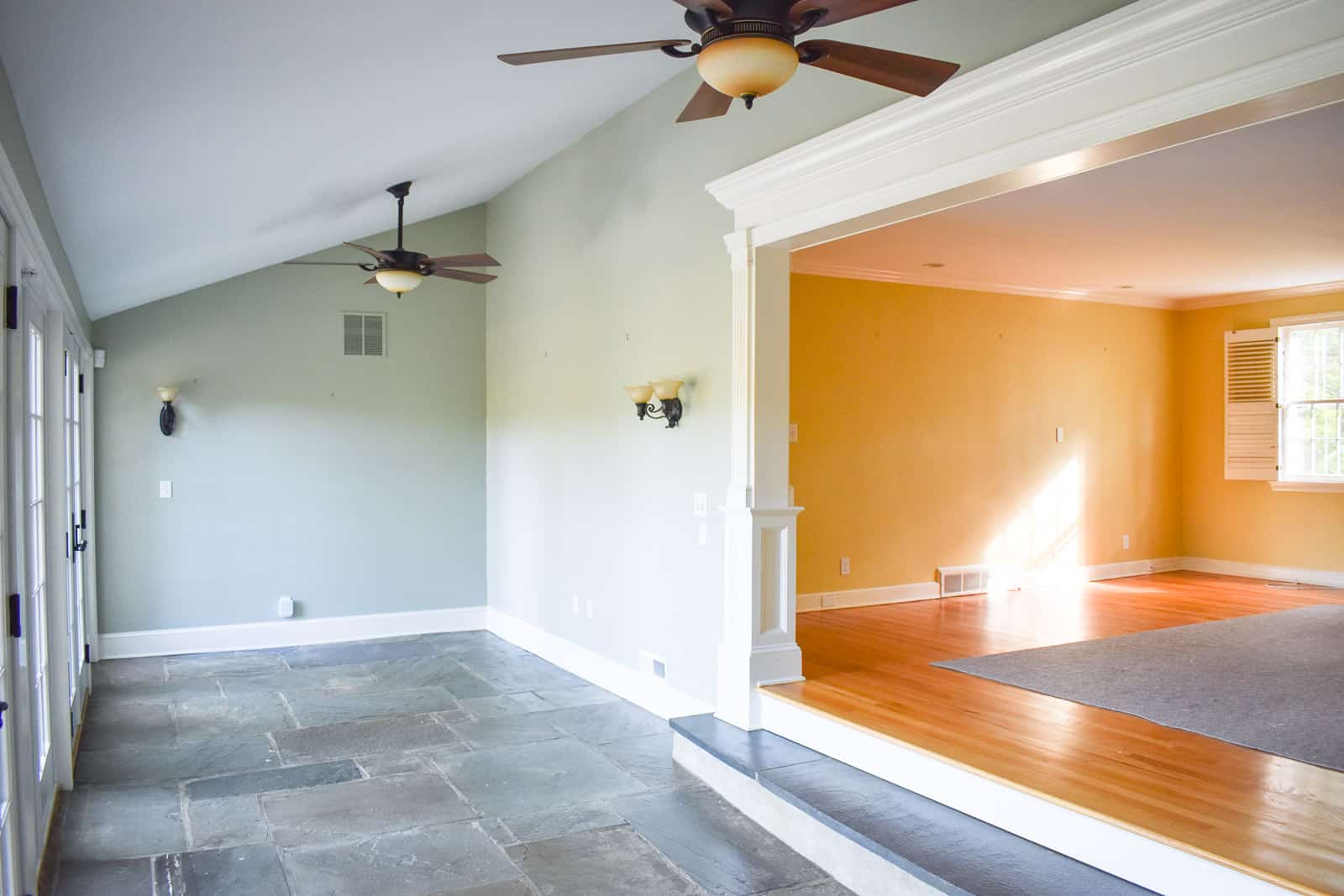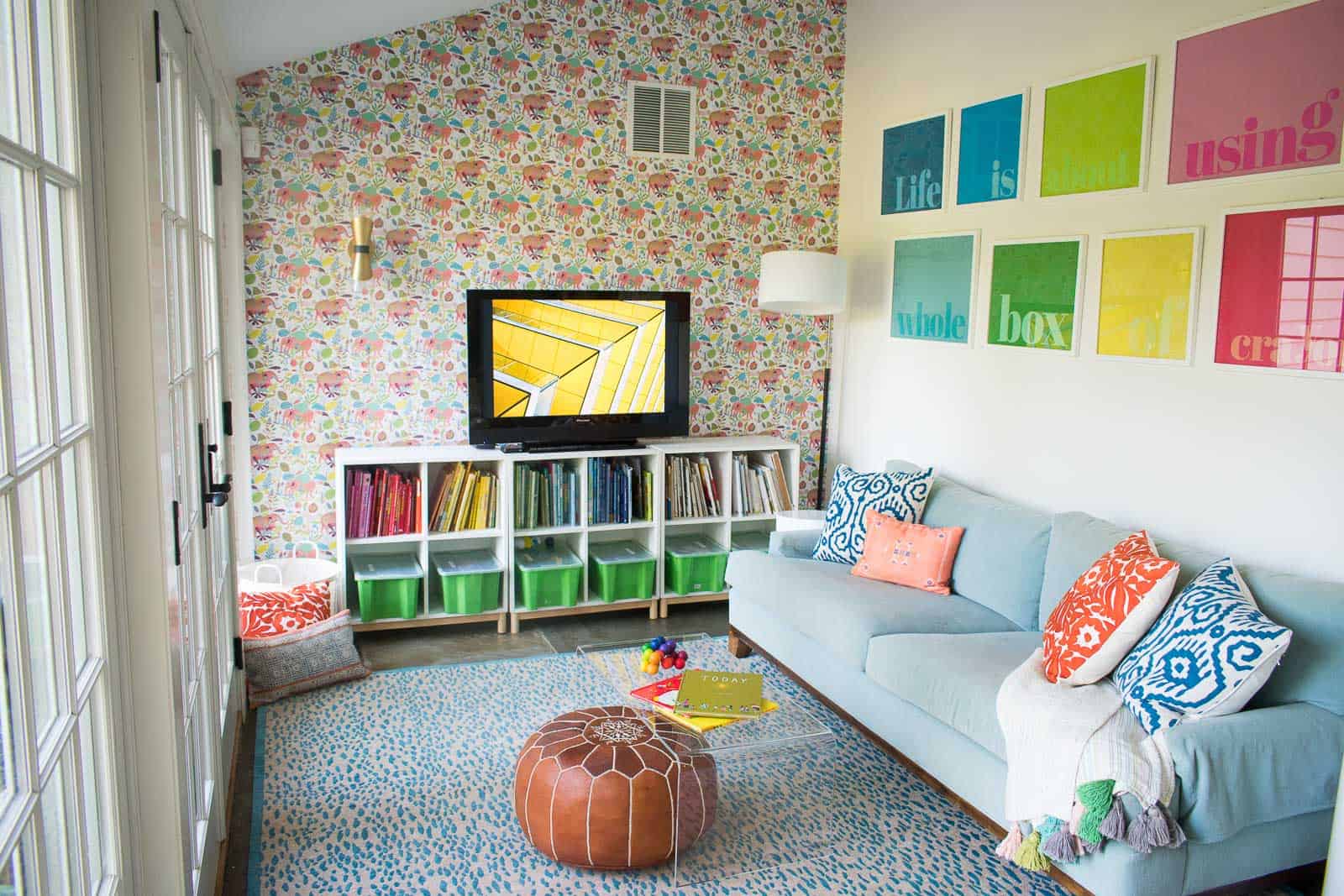 MASTER BEDROOM
You'll notice that half this room isn't photographed and that's by design. We had to find a spot for two dressers that wouldn't fit in storage and… they will never play nice together. Instead, I'll try to distract you by the prettiness that is this super fun headboard wall!! I love our new headboard and those fun thrifted drawings!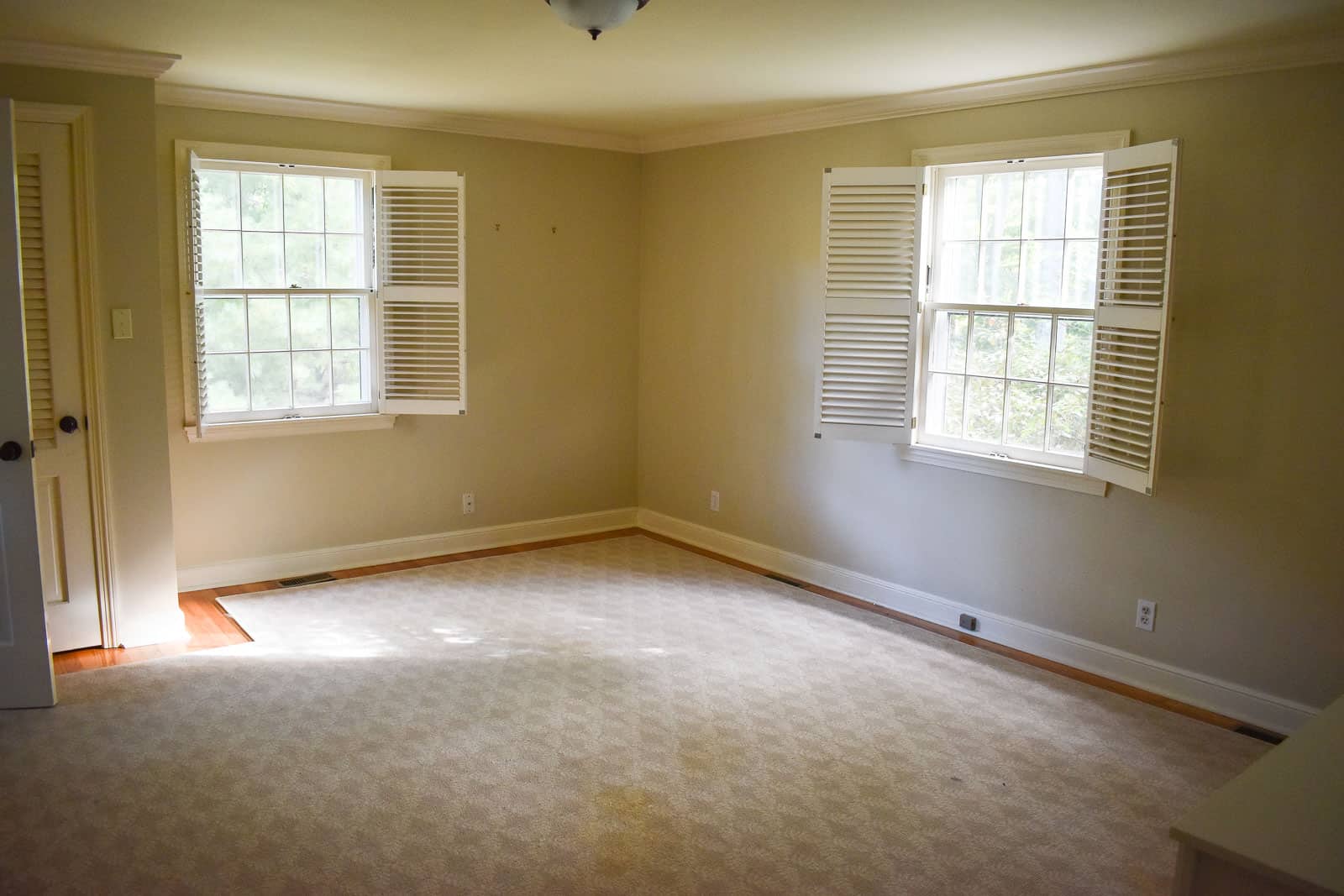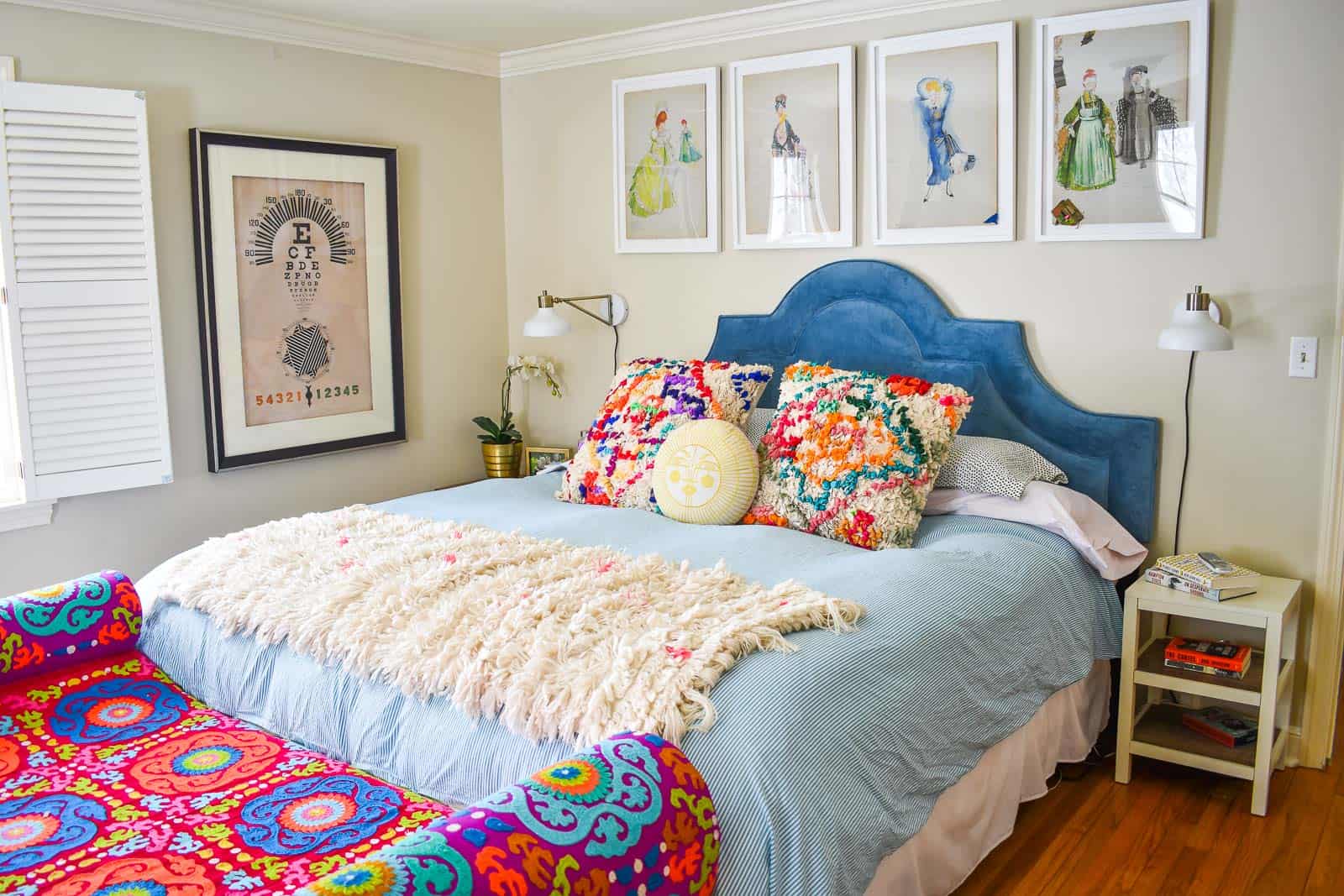 LOUISA and ARTHUR'S ROOM
Louisa and Arthur are roommates in the rental house and they couldn't be sweeter together. They wake up every morning and play in the dollhouse or build with their legos. I didn't do much to their room, but I did make that little reading nook for them!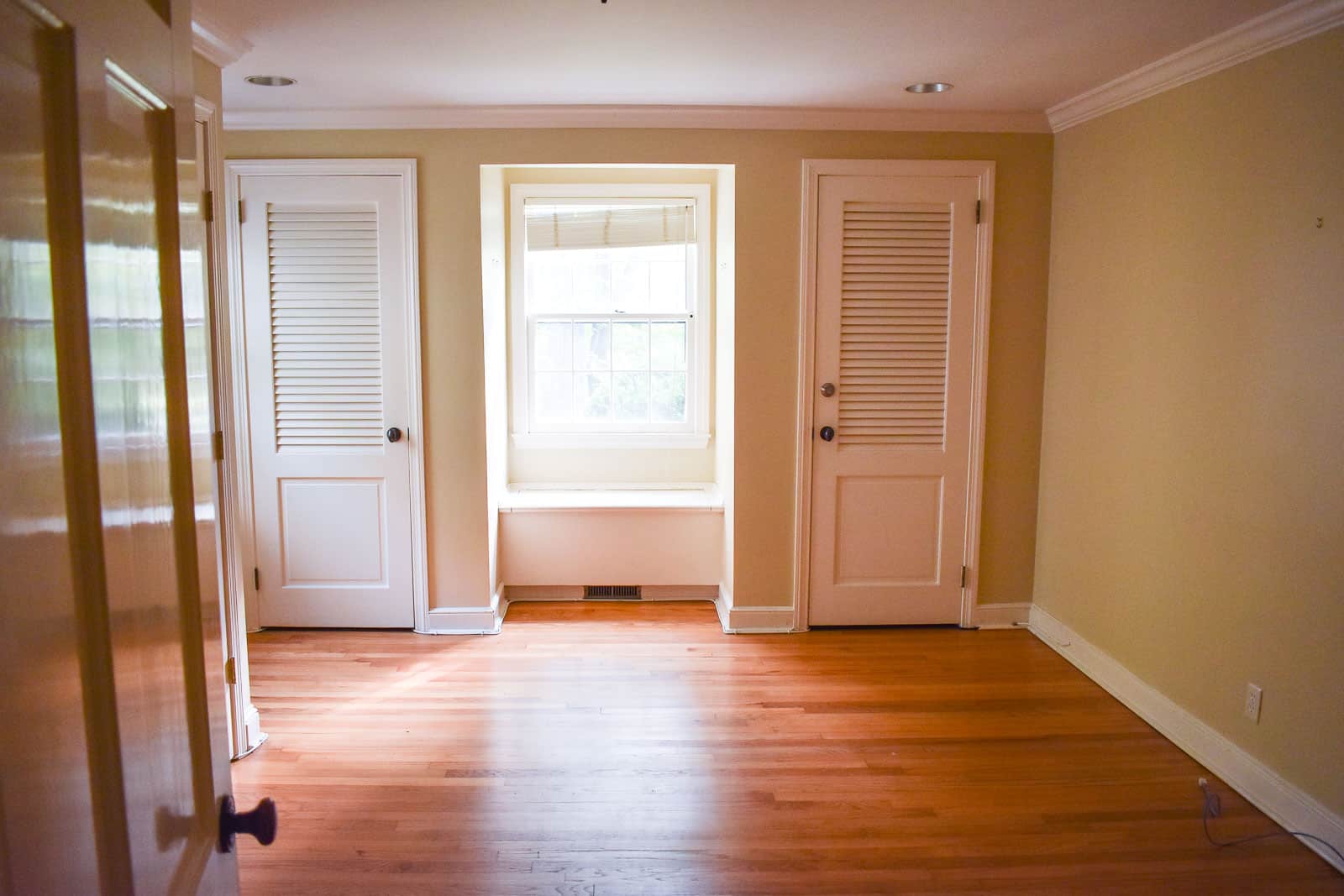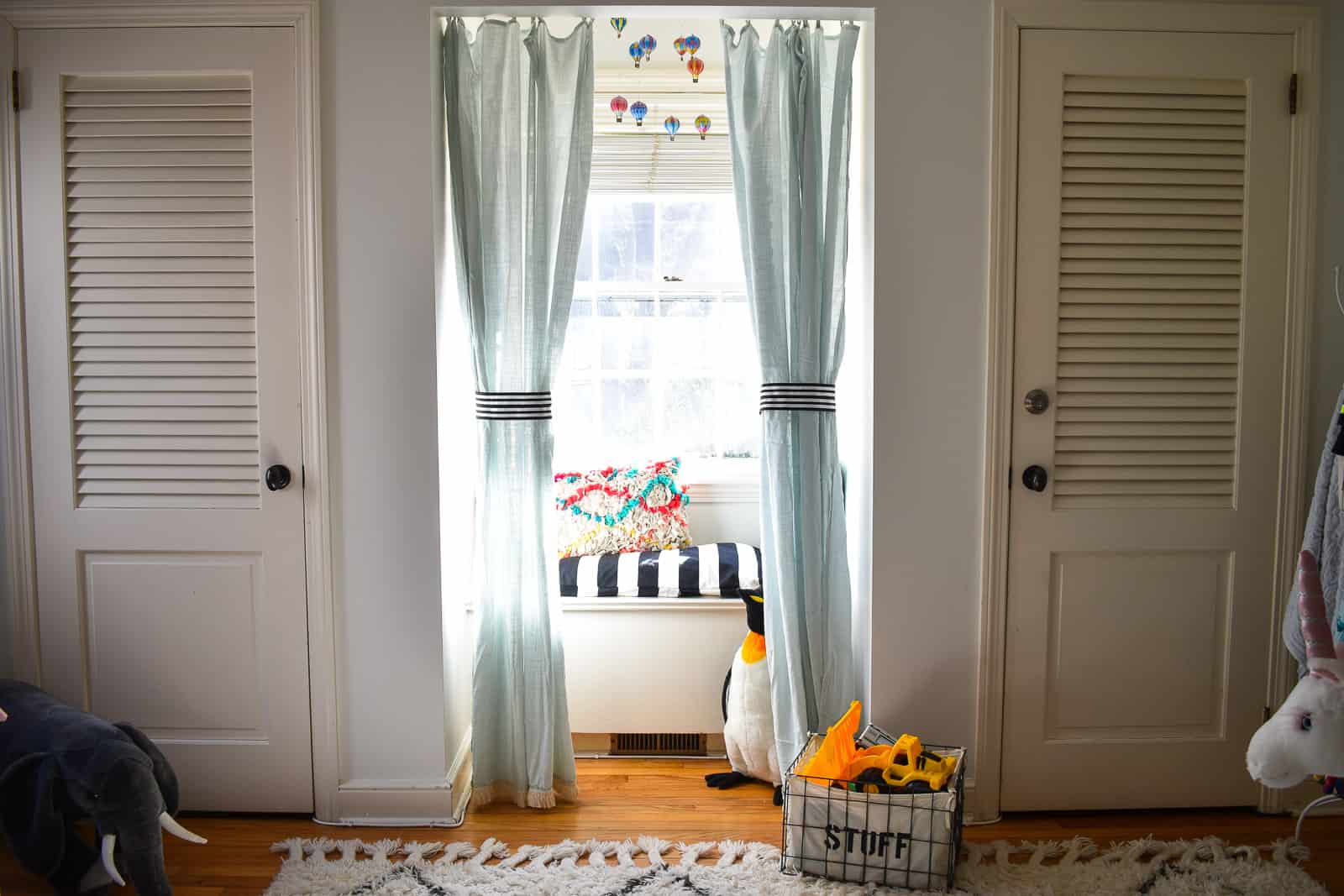 MY OFFICE
Honestly, this space is probably my favorite one of all time. This was my Frogtape Paintover Challenge room and it's everything that makes me happy: color, pattern, whimsy… bright and eclectic awesomeness. I. Love. This. Office.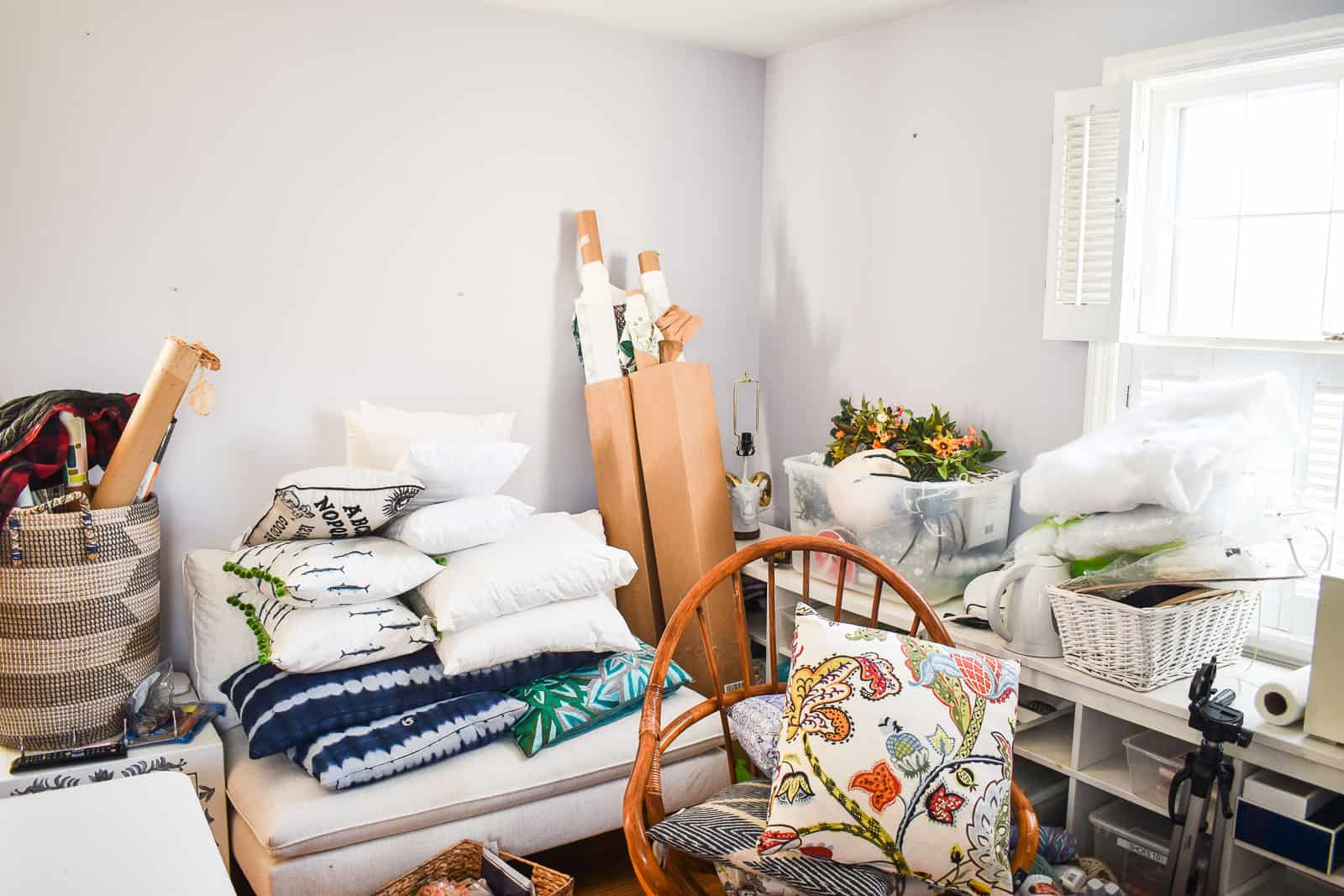 STAIRCASE
I've been sitting on this project for a while, and it only took a few hours one weekend to pull it off! I love the fun bit of texture that removable wallpaper adds to the staircase risers. Best part? Rental friendly! (Post coming soon!)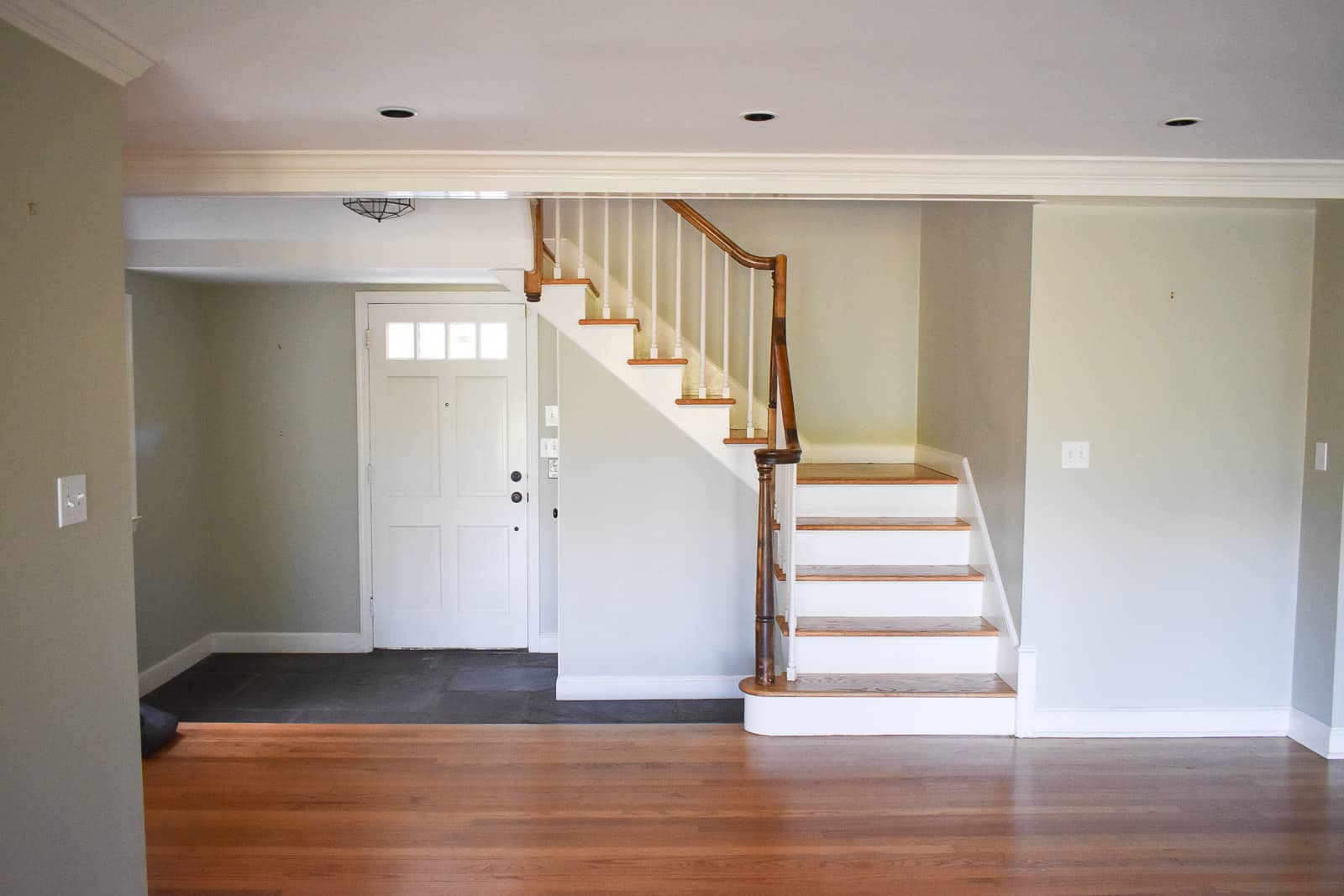 ELEANOR'S ROOM
Eleanor has had opinions about her room and it's so fun to watch them all play out. It started with the blue wall color, then moved into the rug, and finished with the fun butterfly theme she has going on in there.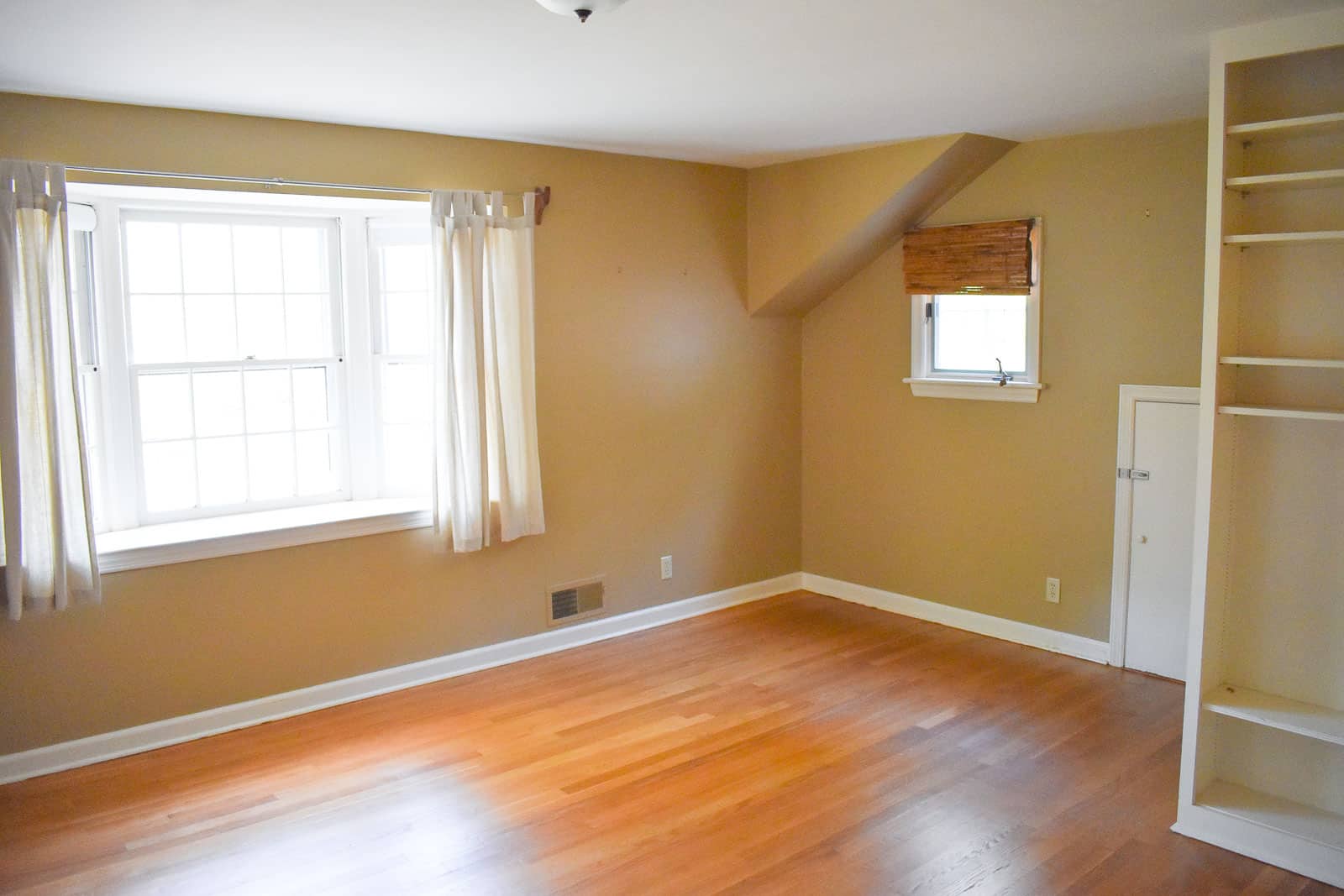 OLIVER'S ROOM
What you don't see in Oliver's room is the large pop a shot basketball game in one corner. We had it in our old barn and thought it might be a fun addition to his new room. He loves it! MY favorite addition to his room were these simple spray painted hanging pendant lights. No electrician required!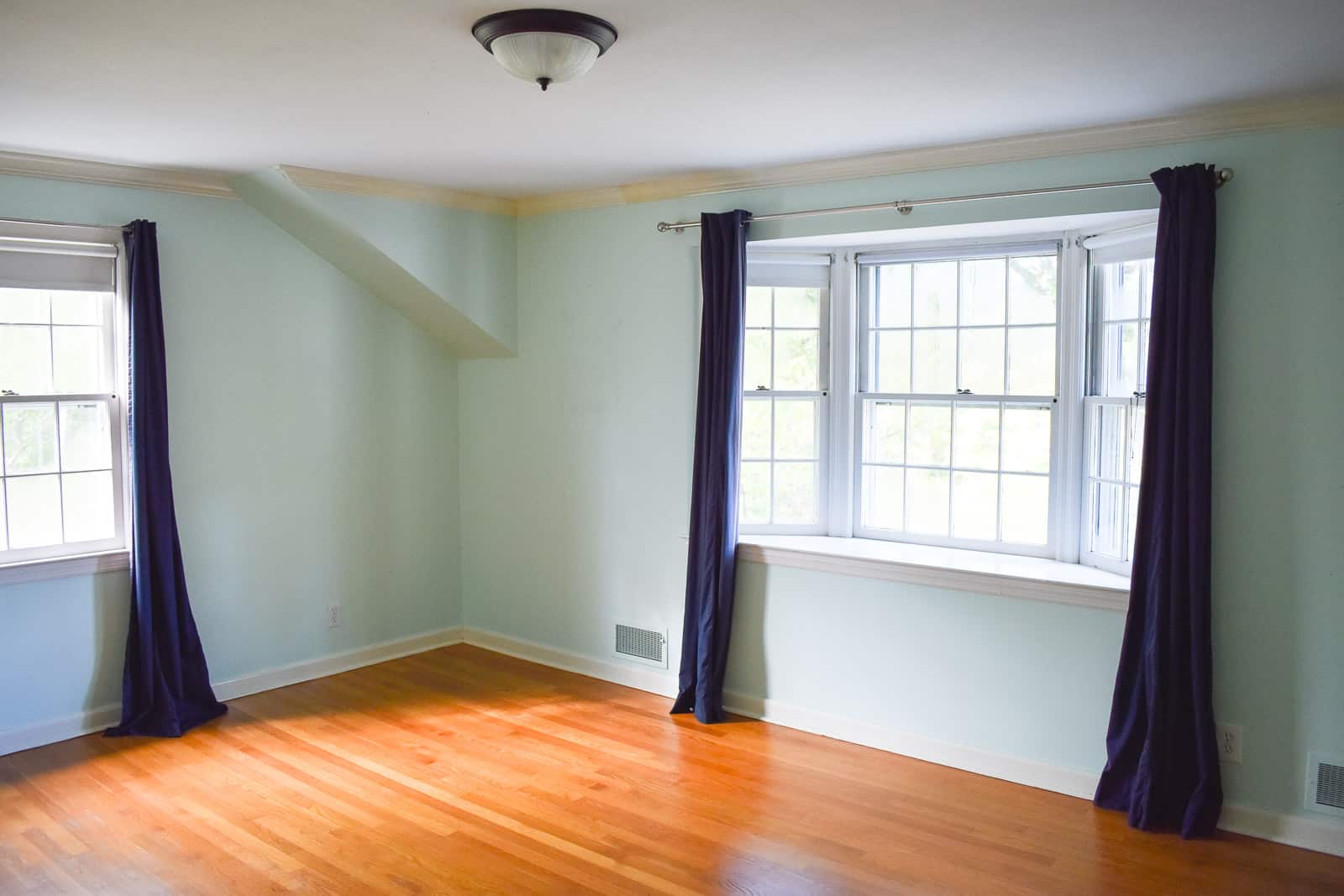 MARTHA'S ROOM
I was THRILLED when my DIY daybed fit into that corner of Martha's room. All my favorite colors and a little bit of pattern to start with. She needed a better desk so this cute vintage flea market metal desk was the perfect solution.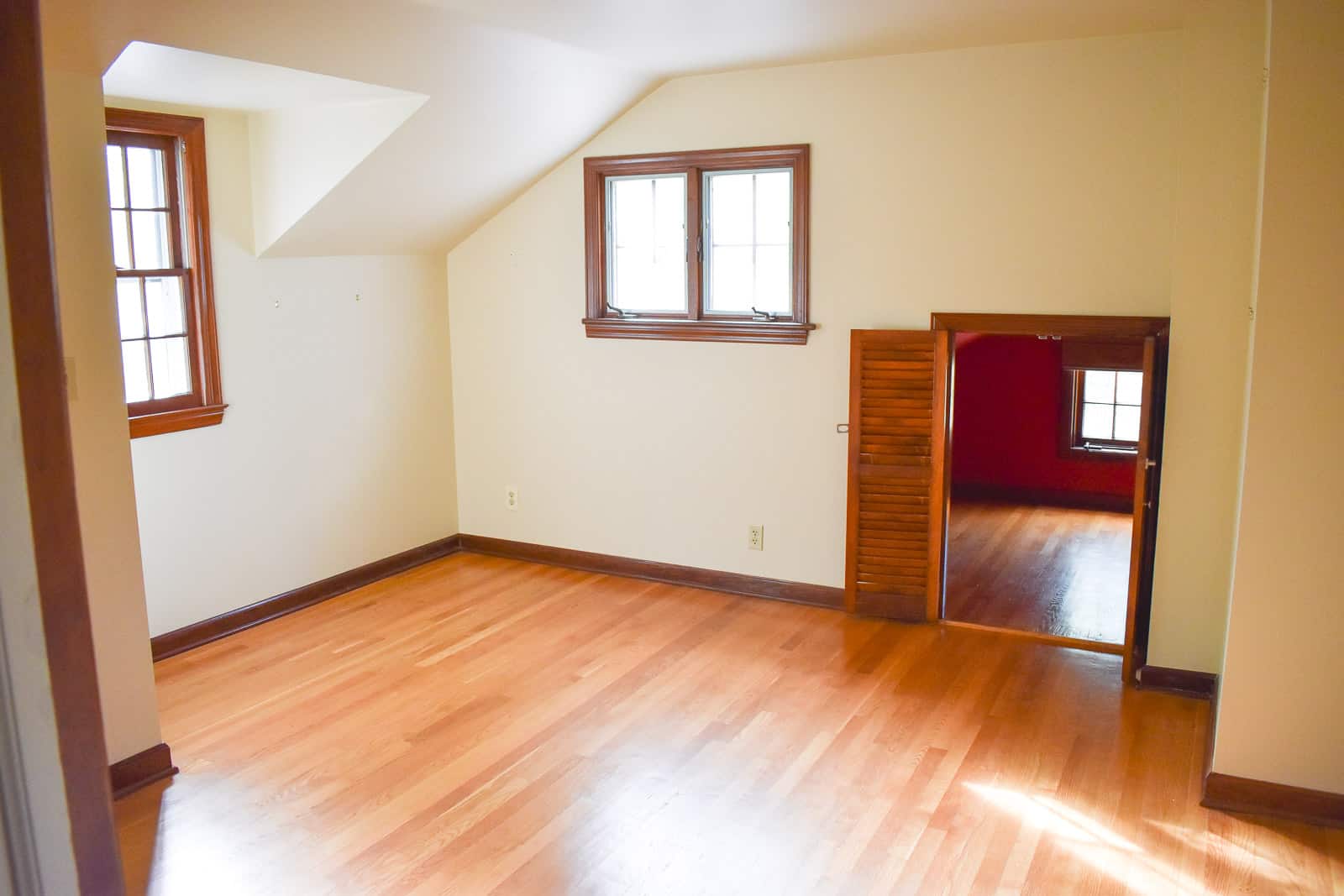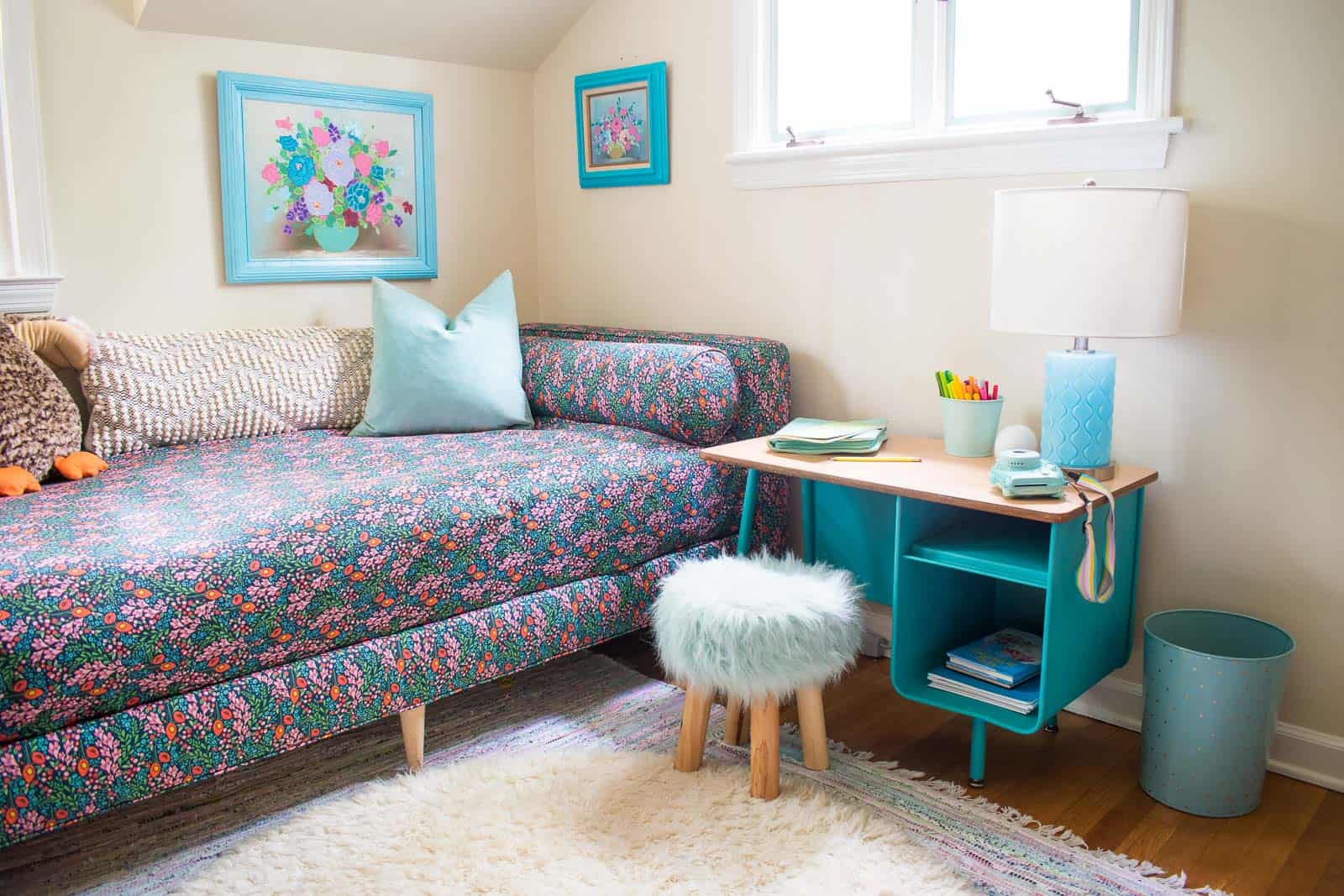 I can't wait to keep updating the rental. It's not our forever house, but we're going to do our best to make it our best possible current HOME! One little project at a time, this space is feeling more and more like ours!