How to Choose A Coffee Table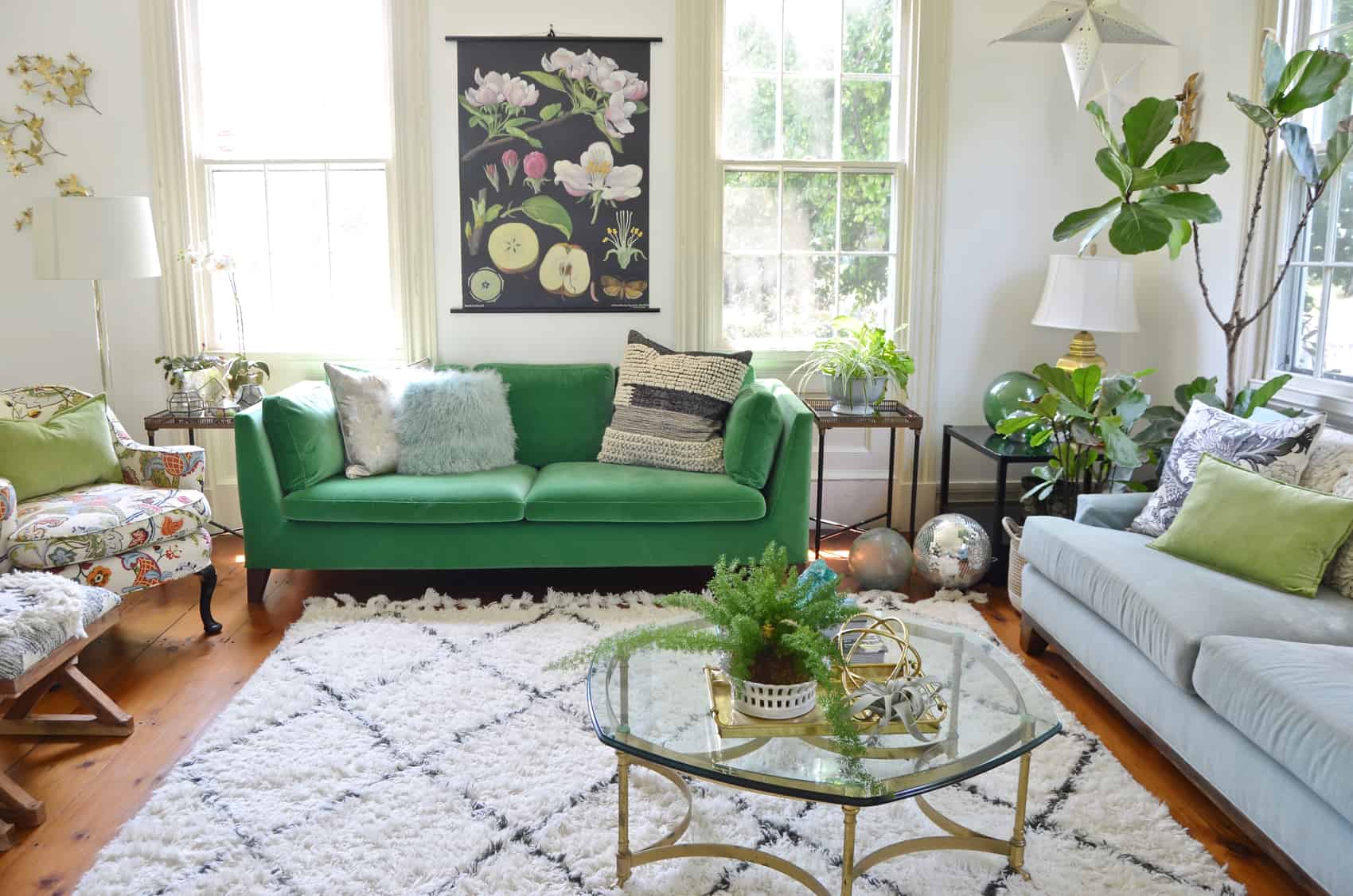 A coffee table is one of those things that you might not think about until you're headed out to BUY one and then… all of a sudden there are infinite possibilities. We have a few coffee tables in our house and each one serves a different purpose, but there are some things to consider when buying a coffee table for your space!
1. Size.
A coffee table should be roughly 2/3 the length of your couch. There are ways to cheat, though so don't feel like you have to follow this suggestion to a tee. A cluster of smaller tables could fill out the space. A pair of ottomans could also do the trick. Other visual tricks like a few floor pillows alongside a smaller coffee table might visually trick the eye into thinking you're using a larger table.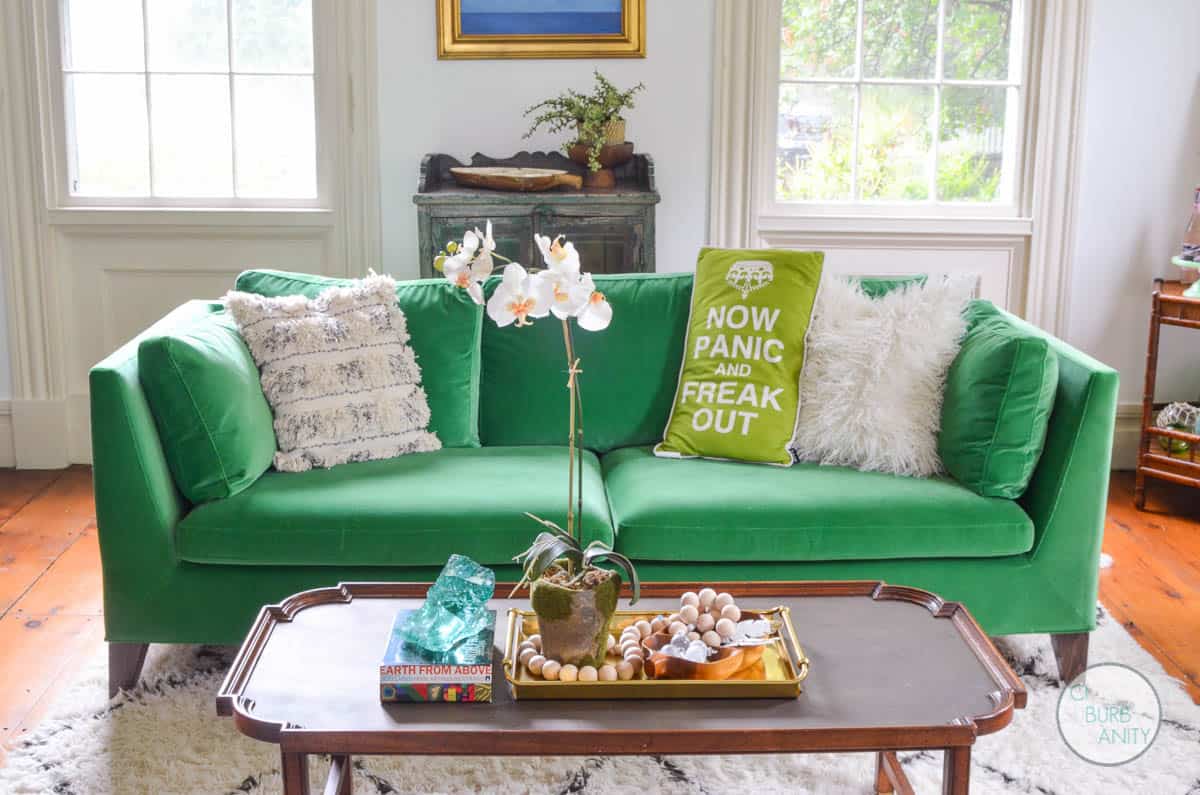 2. Height.
Ideally, the coffee table will be about the same height as the top of the seat cushions. I think a slightly lower coffee table will probably work alright, but a coffee table that's significantly *higher* than your seat cushions might look out of place. (Click here for a full tour of our first house… bad photos and all!)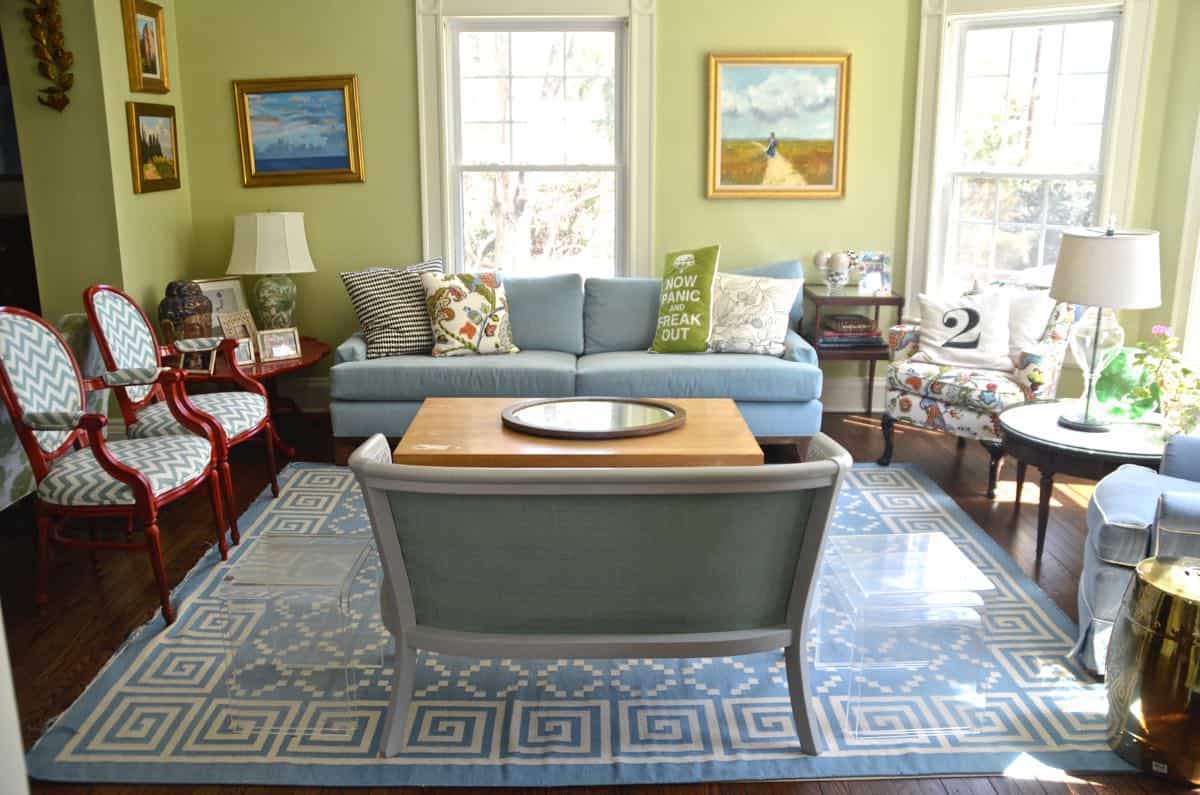 3. Material.
Durability, cleanability… you get my drift. The coffee table in our family room is tap dance central. Kids are on that thing every. single. day. So priority number one was that it could literally support children. Our family room coffee table is also the source of many dinners, snacks and coloring sessions. In other words, I wanted something that would hide dings and dents, something that would stand up to spilled sippy cups and something that would allow me to wipe off crayons and markers.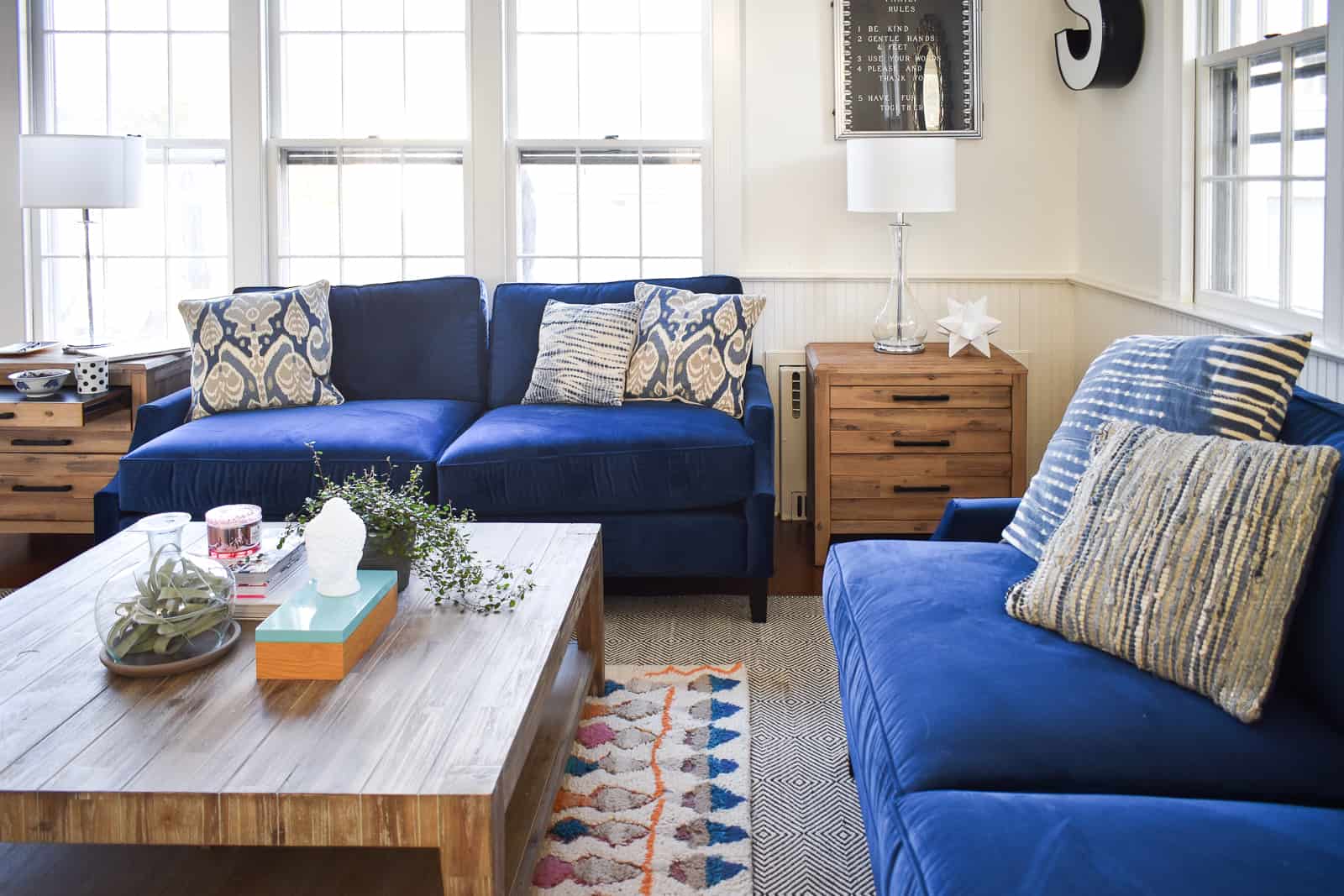 4. Shape.
This is mostly personal preference, but there are a couple things to consider with shape. If the coffee table is in a room where you'll be entertaining or placing drinks, then a rectangle or square might make the most sense. if the coffee table is more decorative, then you can have a bit more fun with shapes like hexagons or circles.
5. Finish.
Coffee tables come in everything from wood to stainless steel to lucite to brass. Again, what your coffee table looks like is obviously a personal preference, but… different surfaces will suit different spaces for different reasons. Have a small space? A clear coffee table might not fill up the visual space as much. Have a gallery wall of gold frames? You might not want a silver coffee table. Are your floors a rich dark stained wood? You might not want a rustic white washed finish. Consider the other elements in the room as well as the overall balance of surface textures.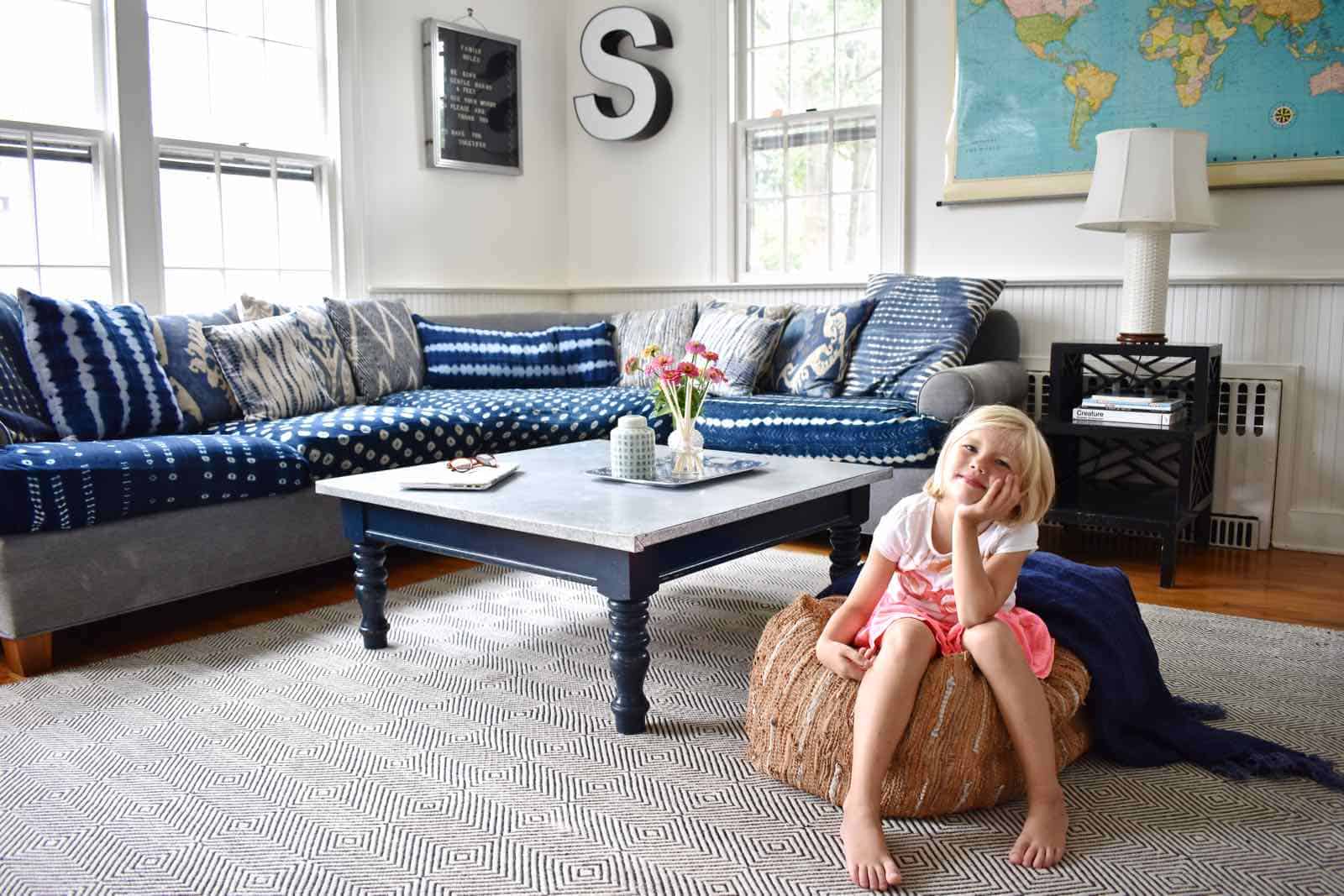 6. Kids/ Pets.
I know I mentioned whether a coffee table could handle a river dance routine, but there are other more practical things to think about as well. Do you have small kids in the house? You might love the idea of a round coffee table to avoid corners and the bumps and bruises that come with them with early walkers. Have a dog with a big wagging tail? That delicate narrow coffee table might mean drinks are knocked over everytime Rover comes over to say hi.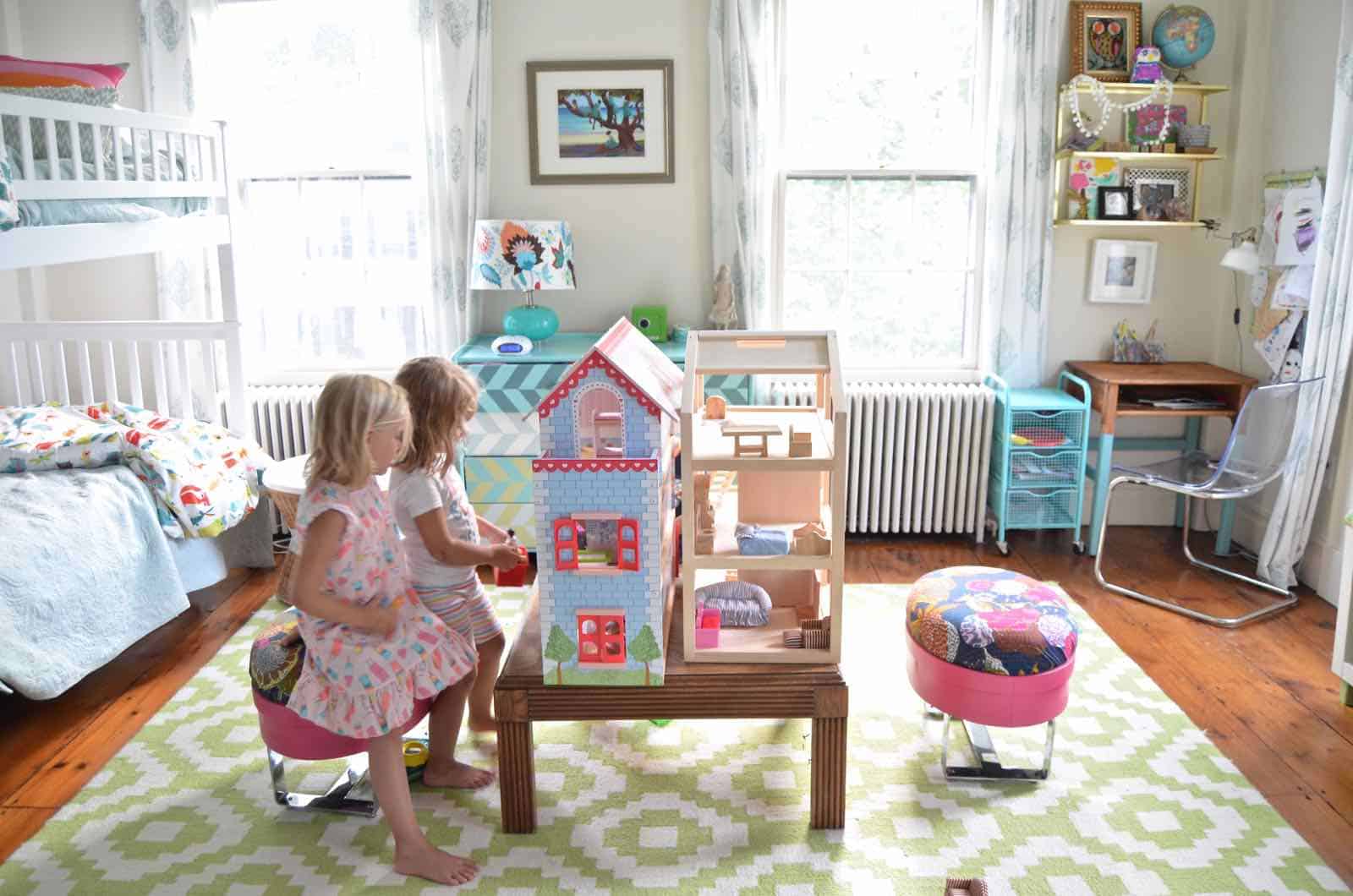 7. Function.
What do you use your coffee table for? Foot rest? Eating meals? Serving food? Playing games? Depending upon how you answer, you might opt for a different coffee table. I LOVE the look of an upholstered coffee table or soft ottoman, but… with kids who like to build towers or color pictures on the coffee table, a soft topped coffee table won't work! I also love the look of a trio of clustered smaller tables, but these would NOT hold up to a pack of children looking to rearrange furniture to make blanket forts.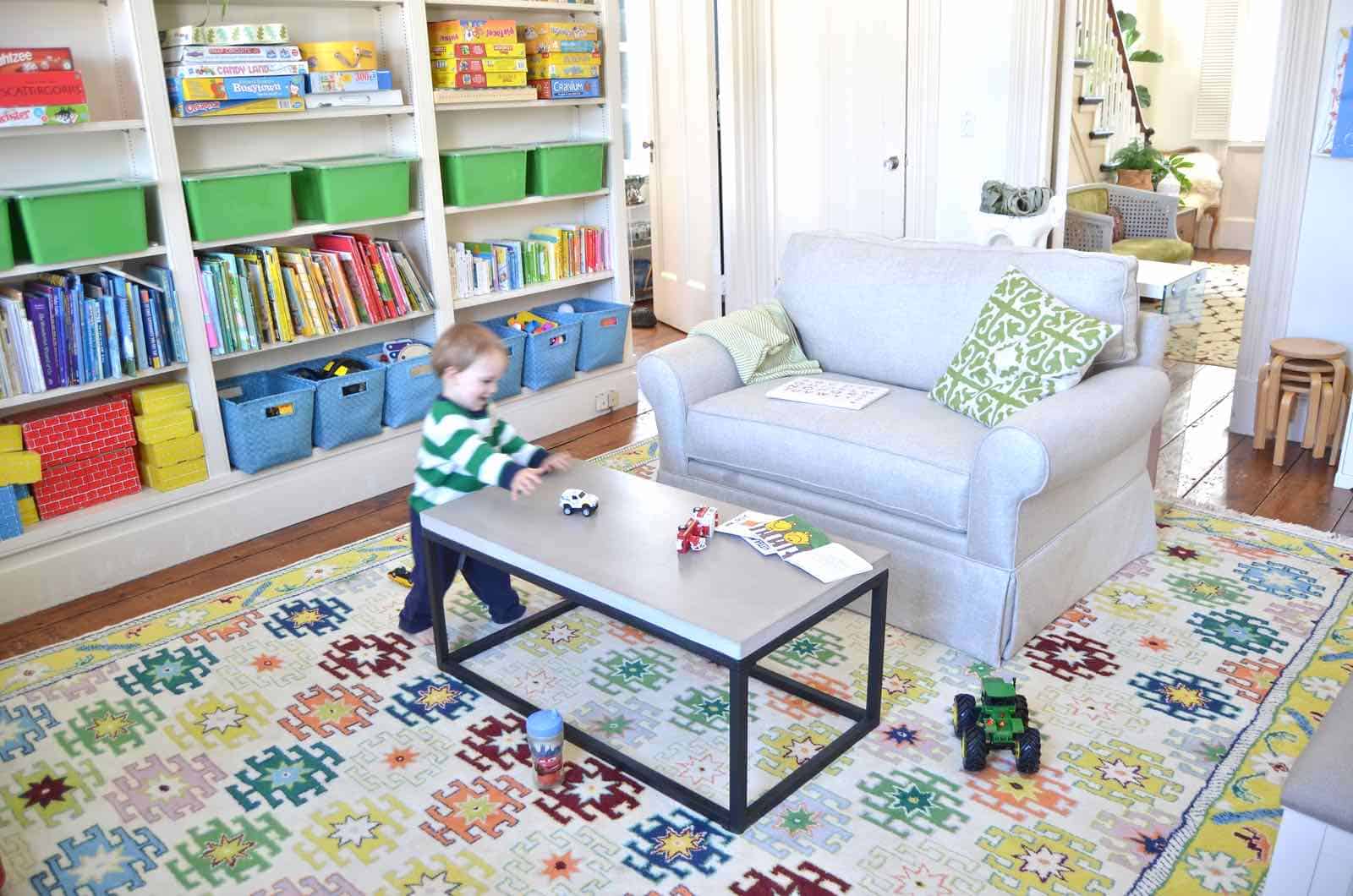 8. Storage.
Technically this is a sub category of "function" but it's an important one so it deserves it's own category. When we lived in New York City, we needed a coffee table that would essentially double as a desk… drawers for pens and pencils. Drawers for notebooks and remote controls. Now that we have a little more room, we don't need the storage, persay, but our current coffee table has a shelf underneath which I've found to be super helpful when looking to clear off the coffee table for a game or just to declutter a bit. I've never had one, but there are also coffee tables with hidden storage underneath the table top which could be a great solution for family games or extra throw blankets or something.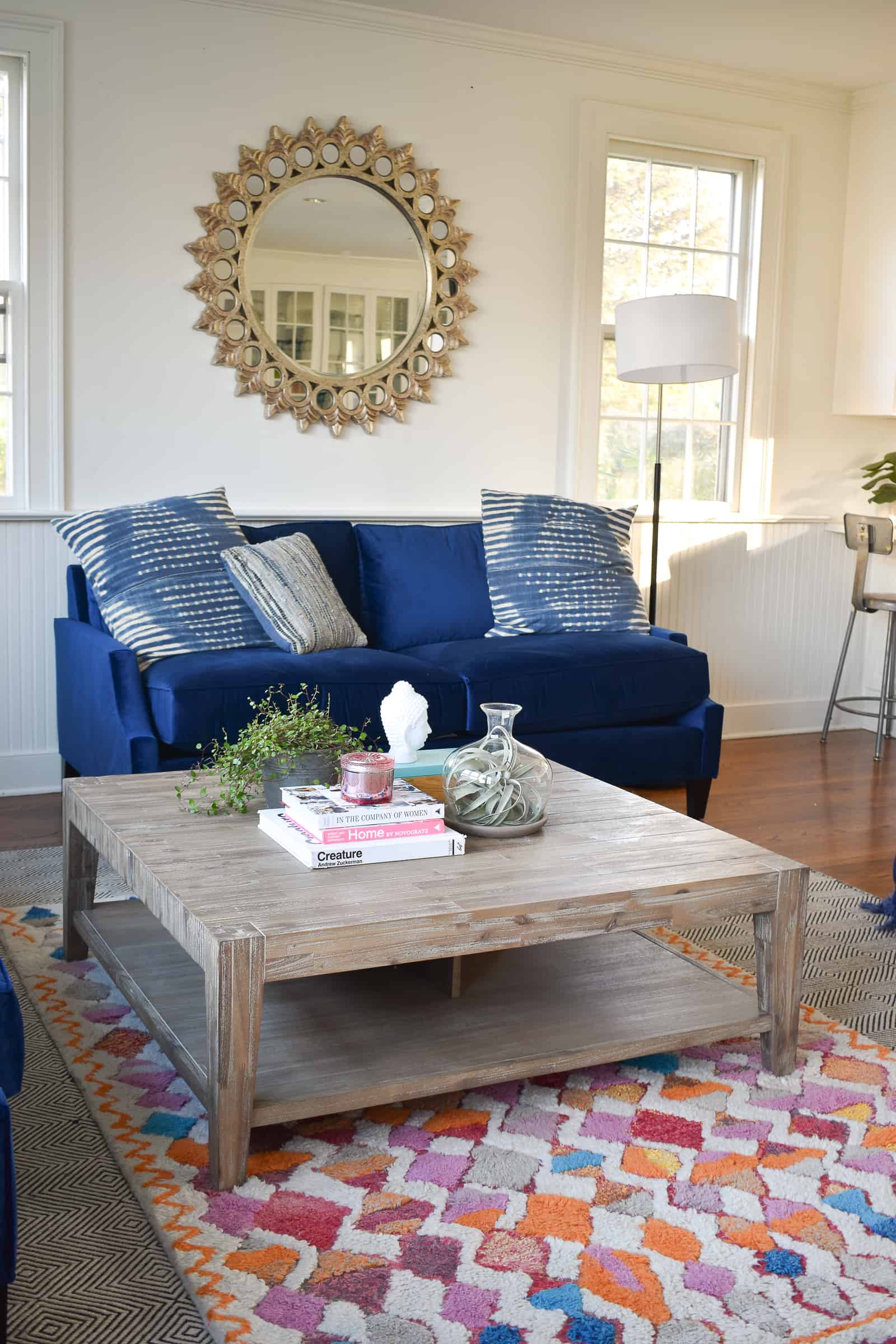 If you're in the market for a coffee table, I perused some of my favorites online and listed them for you below! Click the image to see the full description!