Inexpensive Wreath for Fall
I know it's still technically summer, but I'm trying to slowly transition into autumn since it will be here in no time! This colorful wreath was really fun to make and is fall decoration #1 for me!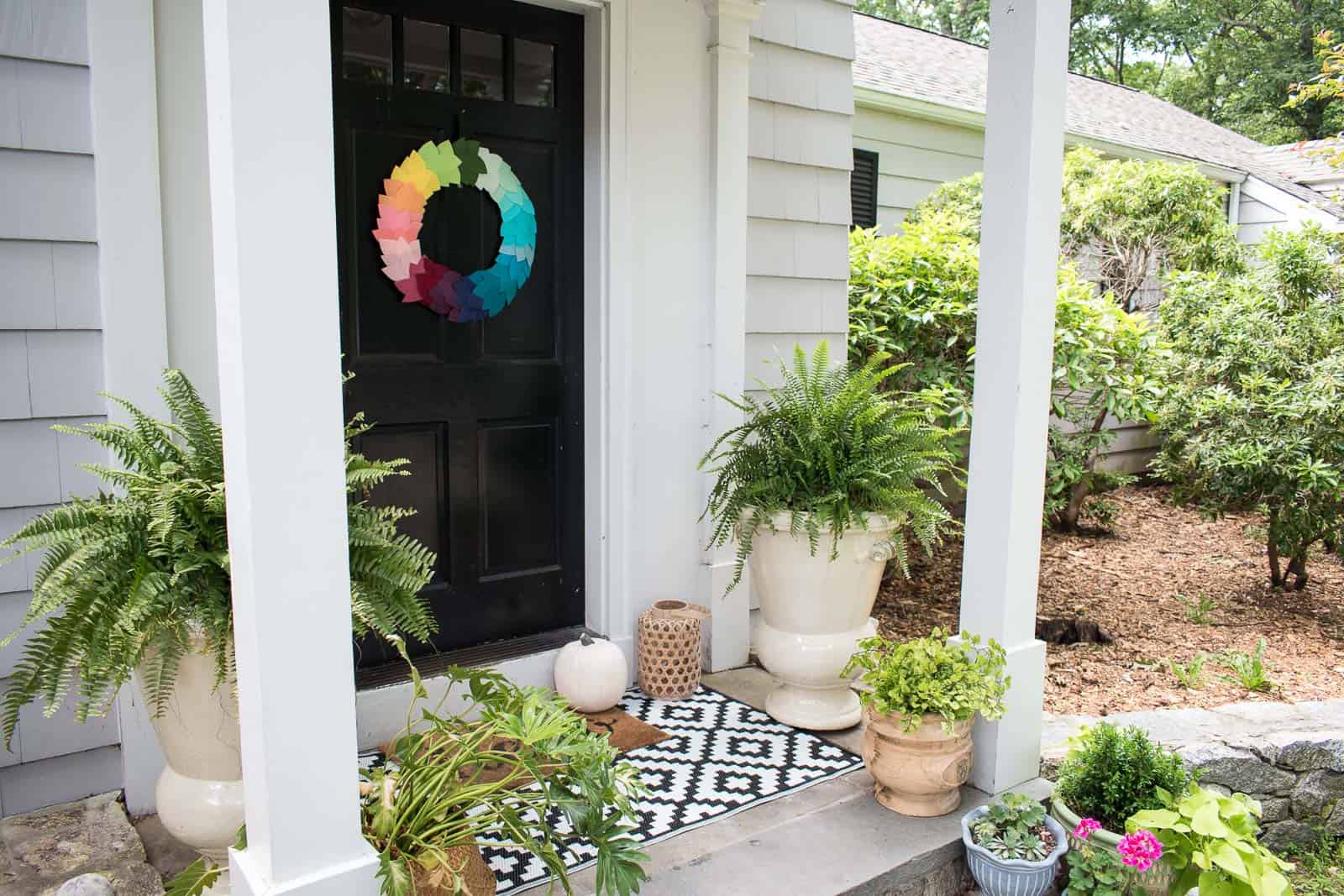 Disclosure: This post was written in collaboration with JOANN. All the love and affection is entirely mine.
The best part about this fall wreath is that you only need a few simple materials: cotton fabric, iron on backing, and a wreath form! Obviously I loved playing around with some many colors, but I also loved that my vision came to life! (Full material list at the end of the post.)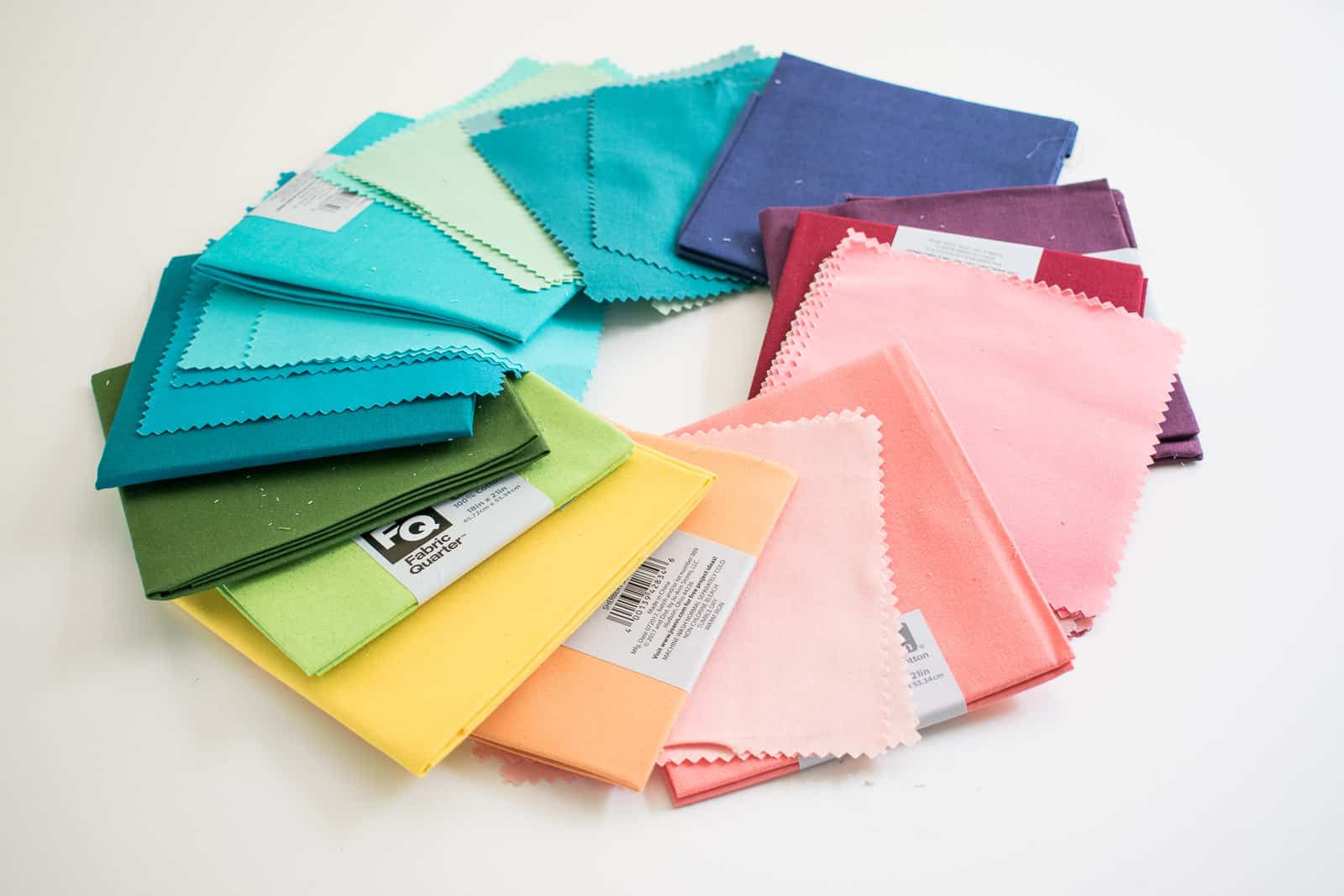 Step 1. Cut Leaves
Cut out leaves from fusible interfacing. I kept it really simple and just hand cut each one with scissors, but sky's the limit here… feel free to trace a more complicated template or even bust out your Cricut if you want to make more intricate cuts. (Note my manicure courtesy of Arthur…)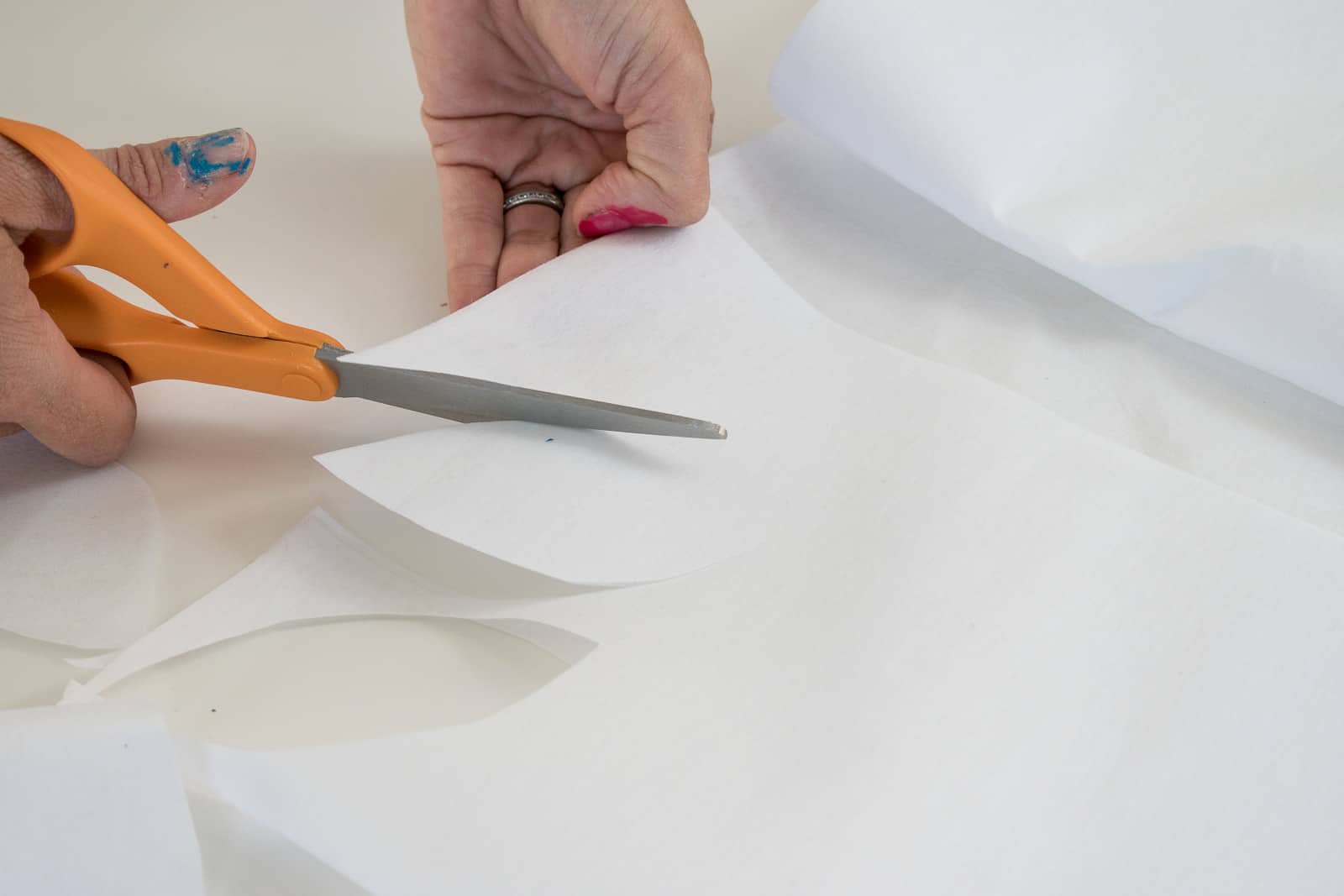 Step 2. Iron Interfacing onto Fabric
Place the leaves you cut out of interfacing SHINY side down on your fabric. The directions on the interfacing said to use the 'steam' function on your iron and a damp rag… but honestly that didn't work for me. I had my Easy Press set to 400 degrees and simple placed it on top of the interfacing for 10 seconds.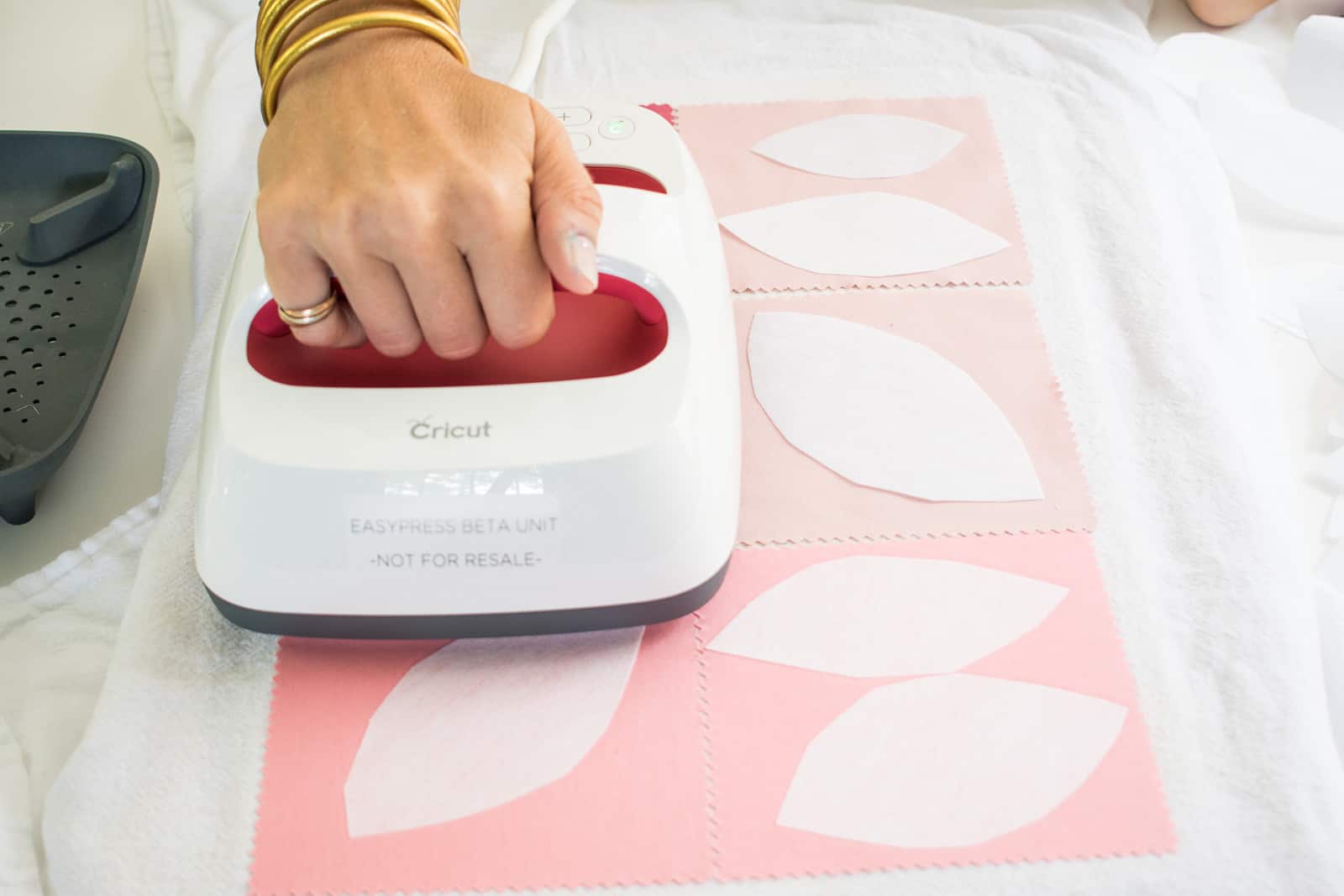 Step 3. Cut out leaves again
I was trying to cut down on waste so I cut the leaves in advance which meant I had to cut them out again once I'd ironed them onto the fabric. There's no reason you couldn't iron on the interfacing as a sheet and then cut the leaves out only once.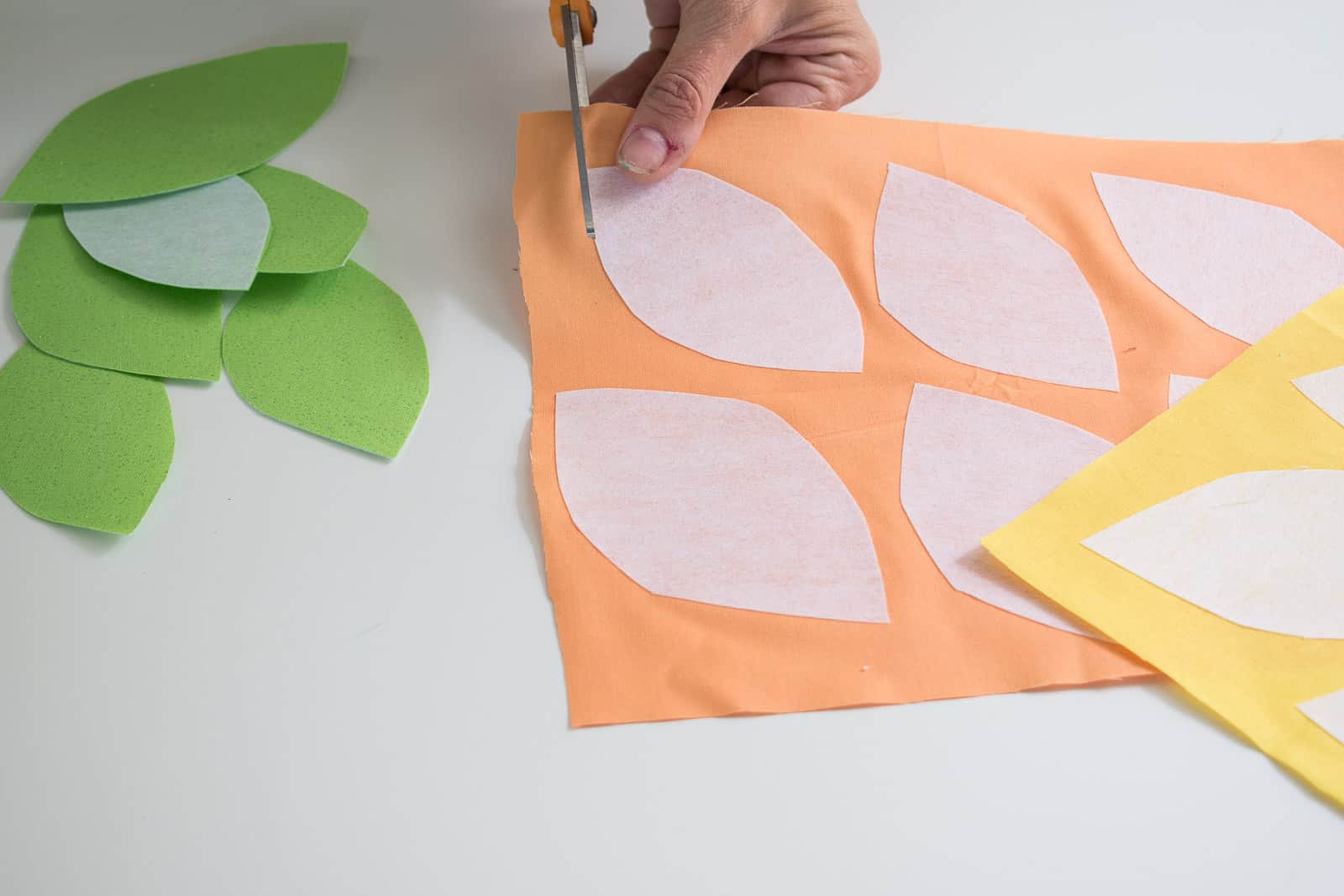 Step 4. Arrange the Leaves by Color
I wanted my wreath to be in an ombre rainbow order so I had lots of colors and wanted to make sure I spaced them out correctly. I'd love to see all the different color choices and patterns you guys might think of!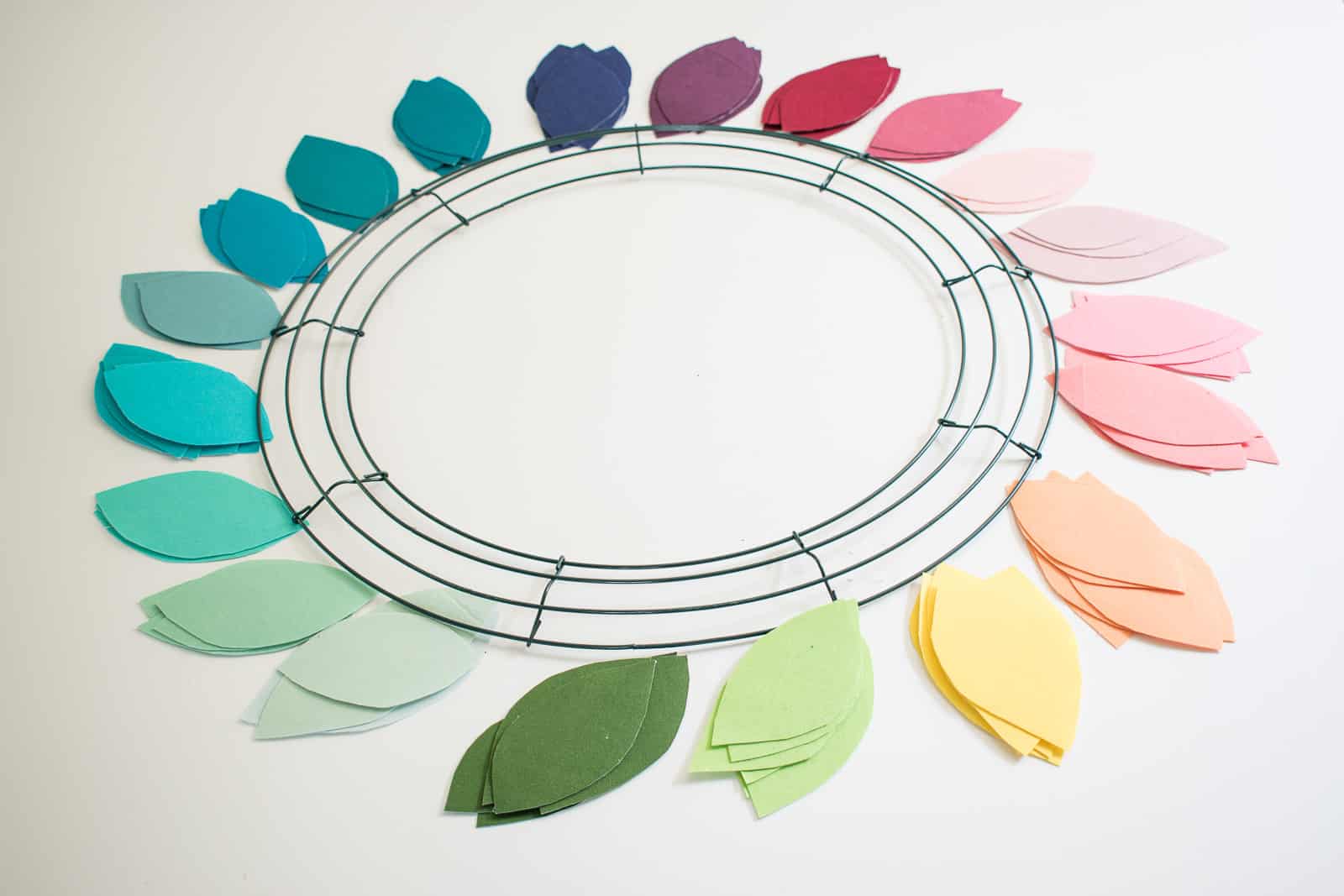 Step 5. Attach the leaves to the wreath form
This wire wreath form made it REALLY easy for me to simply hot glue the wreaths in place. Because the form already had some dimensionality to it, simply adhering the leaves was all I needed to do! Obviously I overlapped the leaves as I worked my way around and tried to space them evenly.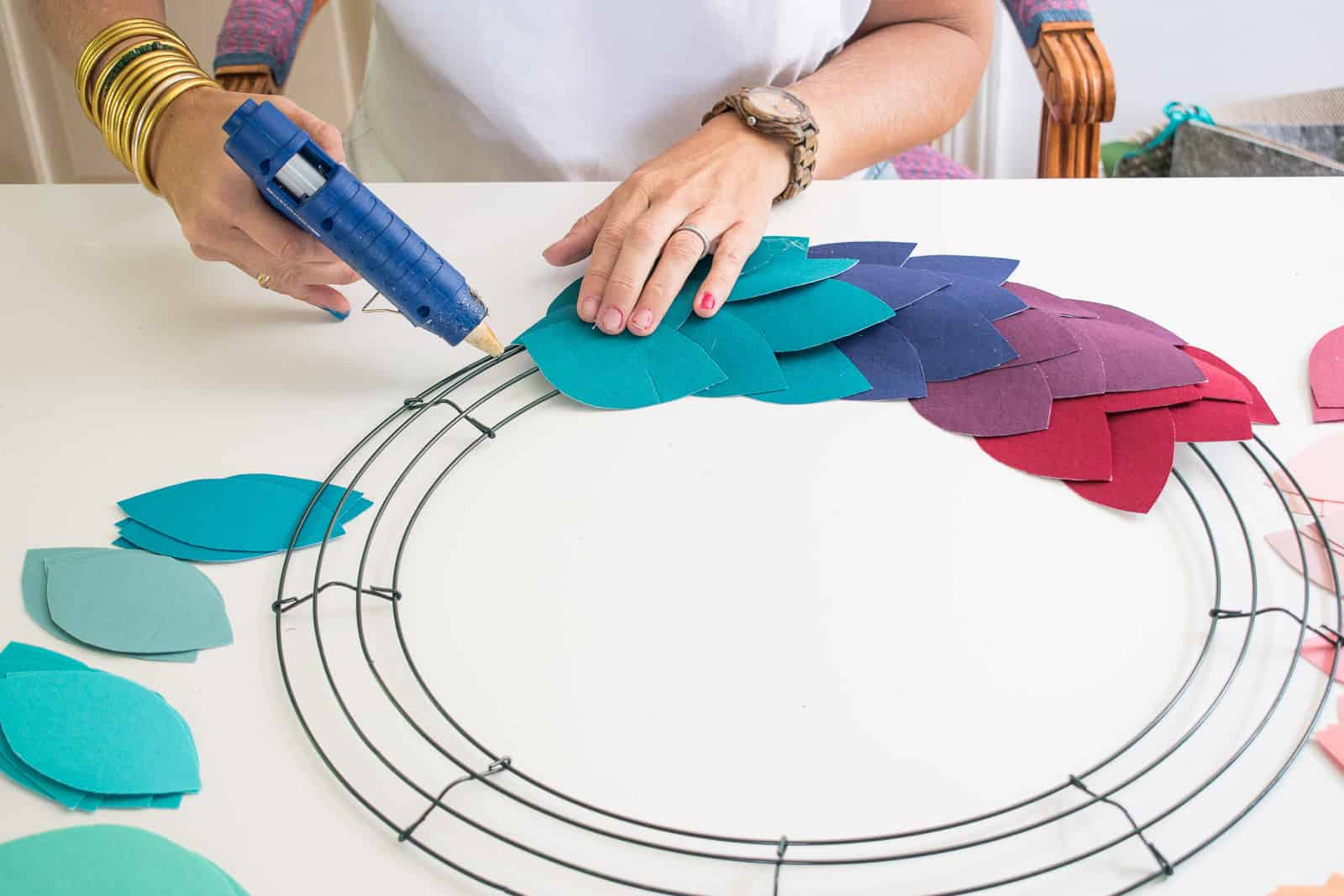 Step 6. Add Ribbon for Hanging
I selected some velvet ribbon that matched the color scheme of the leaves and looped it around the wreath form to create a hanging loop.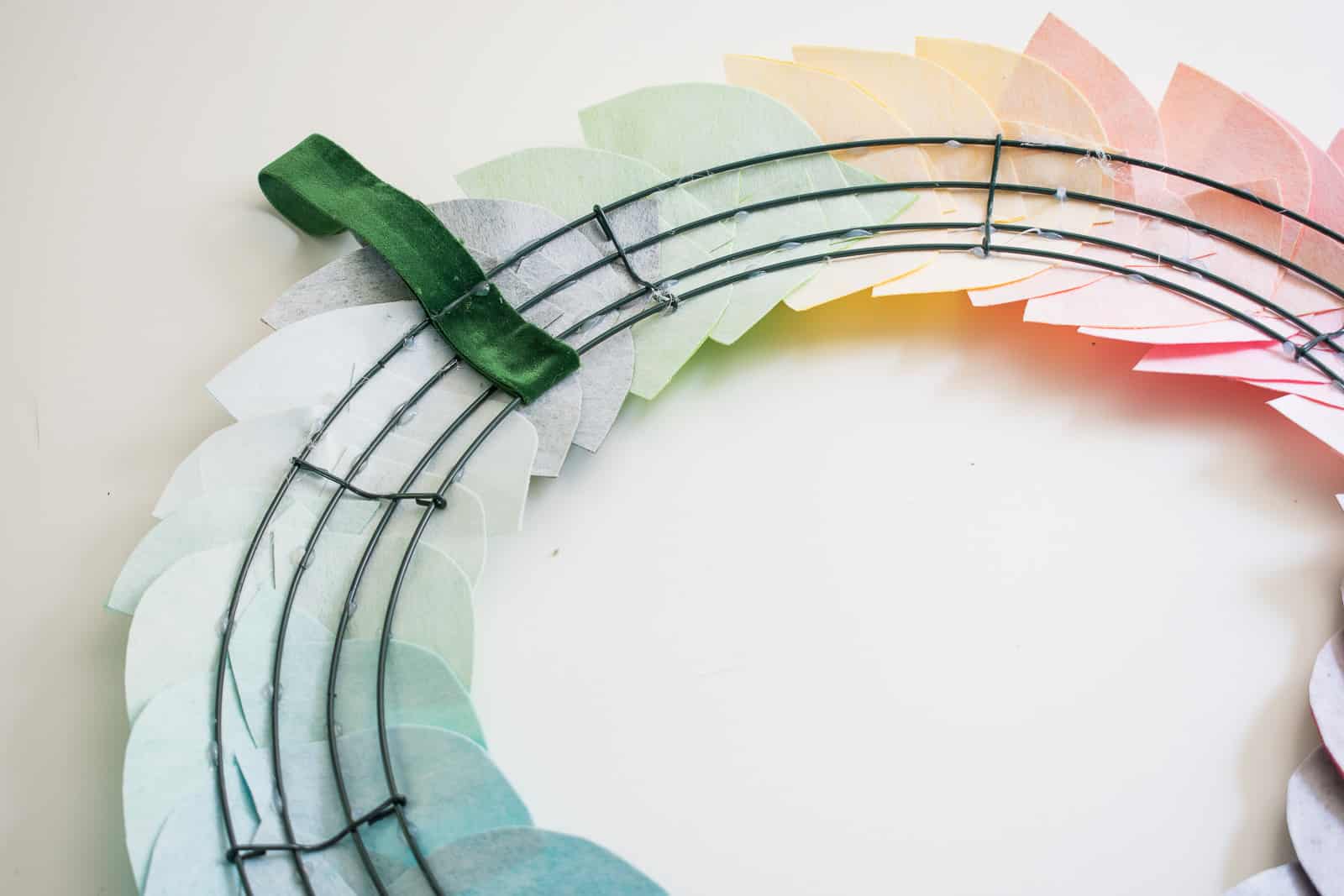 This project is certainly not the most complicated one you're going to find, but I love having a bit of welcoming color at our front door. I also love that this is something anyone could replicate and add their personal flare to!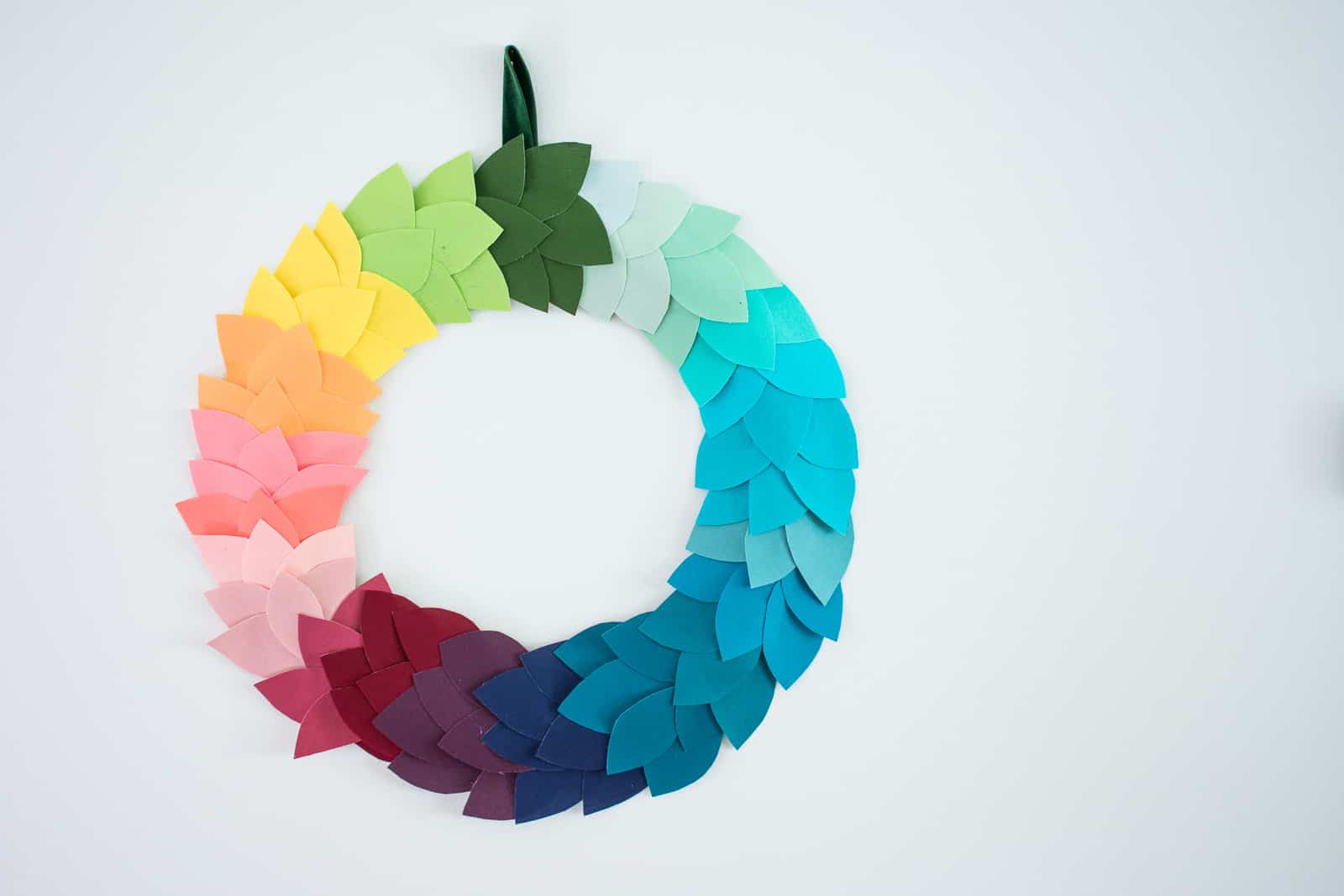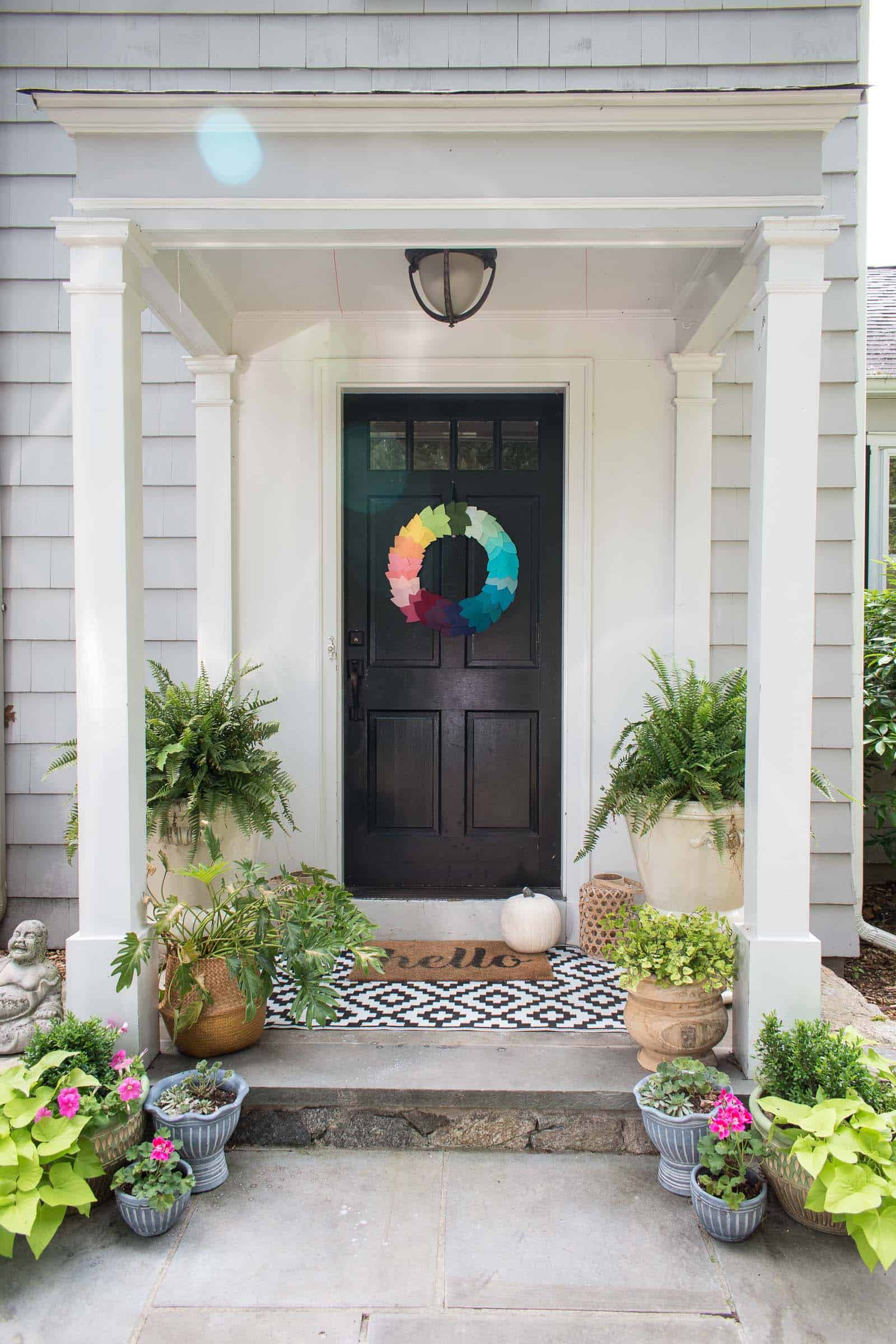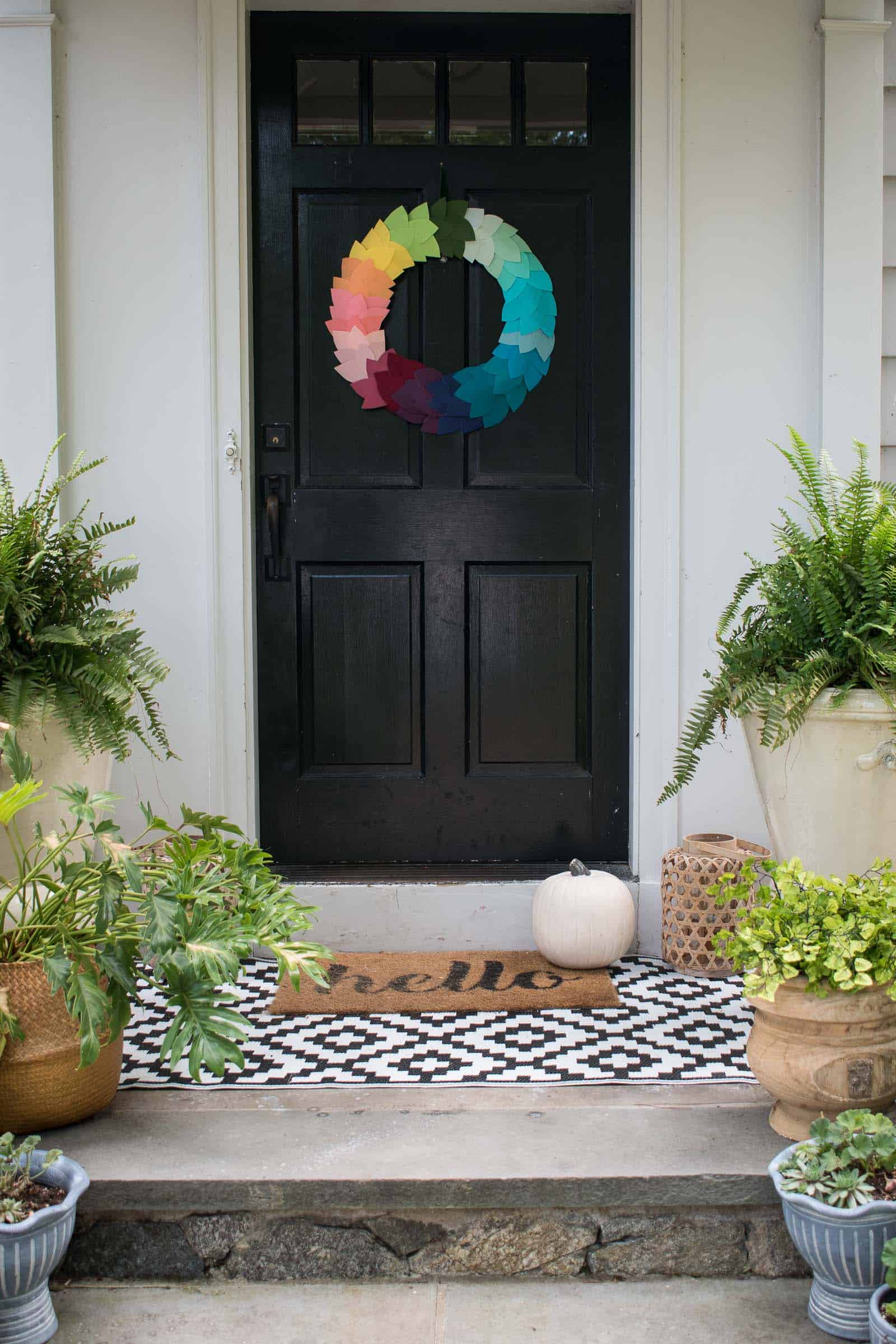 Materials: