Quick and Easy Play Dough Recipe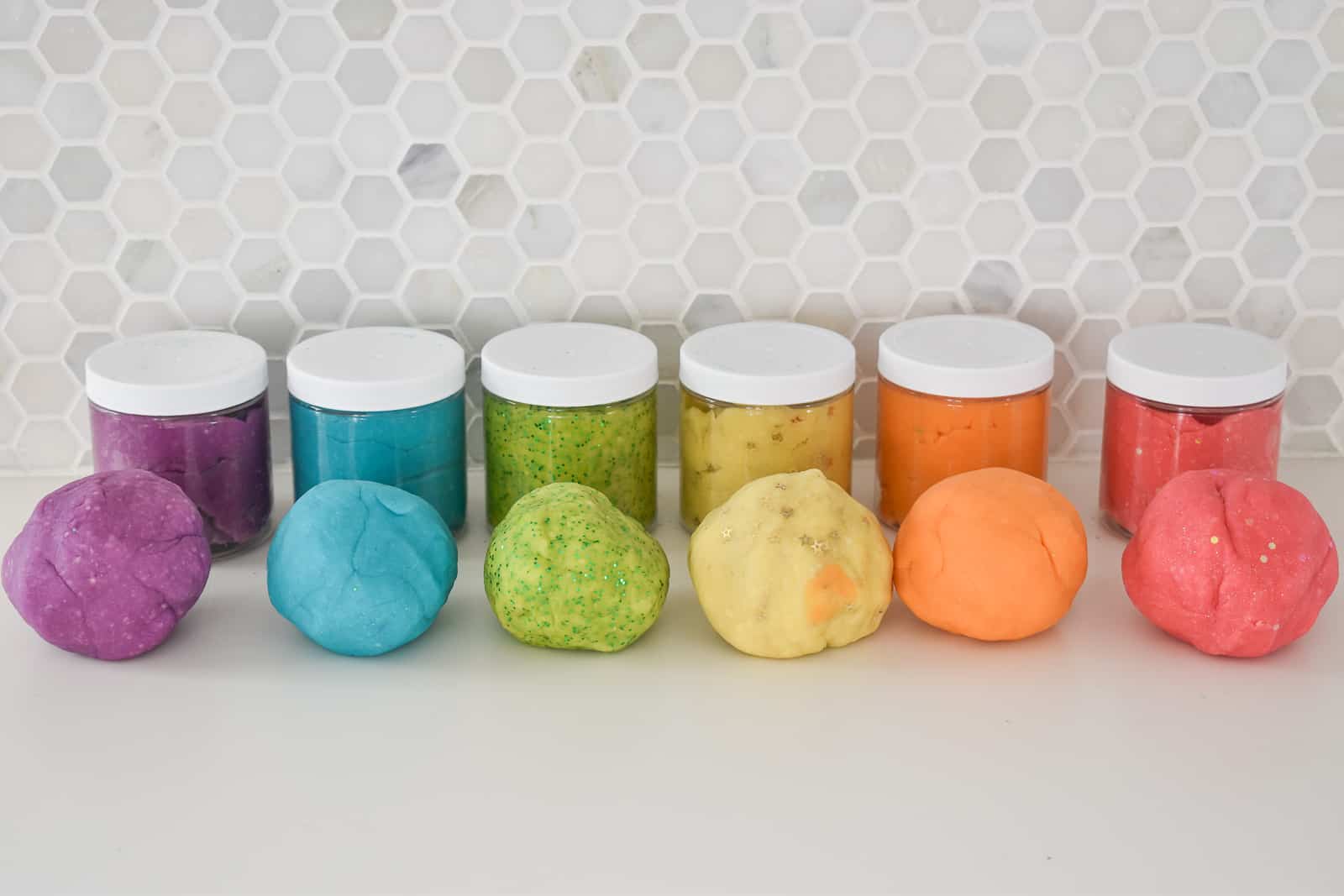 There comes in a time in every parent's life when they have to suck it up and admit to themselves that… they can't make slime. I know there are 9 million YouTube videos of 10-year-olds making slime, but I just can't figure it out. It's either too stiff or too sticky or something. Which is my long winded way of saying, PLAY DOUGH IS MY JAM! This is the easiest play dough recipe ever. You can make 5 batches of play dough in under 20 minutes and under $5.
Play Dough Recipe
1 cup water
1/2 cup salt
1 tbsp cream of tartar
1 tbsp vegetable oil
food color
1 cup flour
Optional: Glitter, sequins, essential oils, Kool-aid
How to Make Play Dough
In a saucepan over medium/ medium low heat, mix water, salt, oil, cream of tartar and whatever color you want to add. (For an added twist, you can use powdered Kool-Aid to color your play dough!)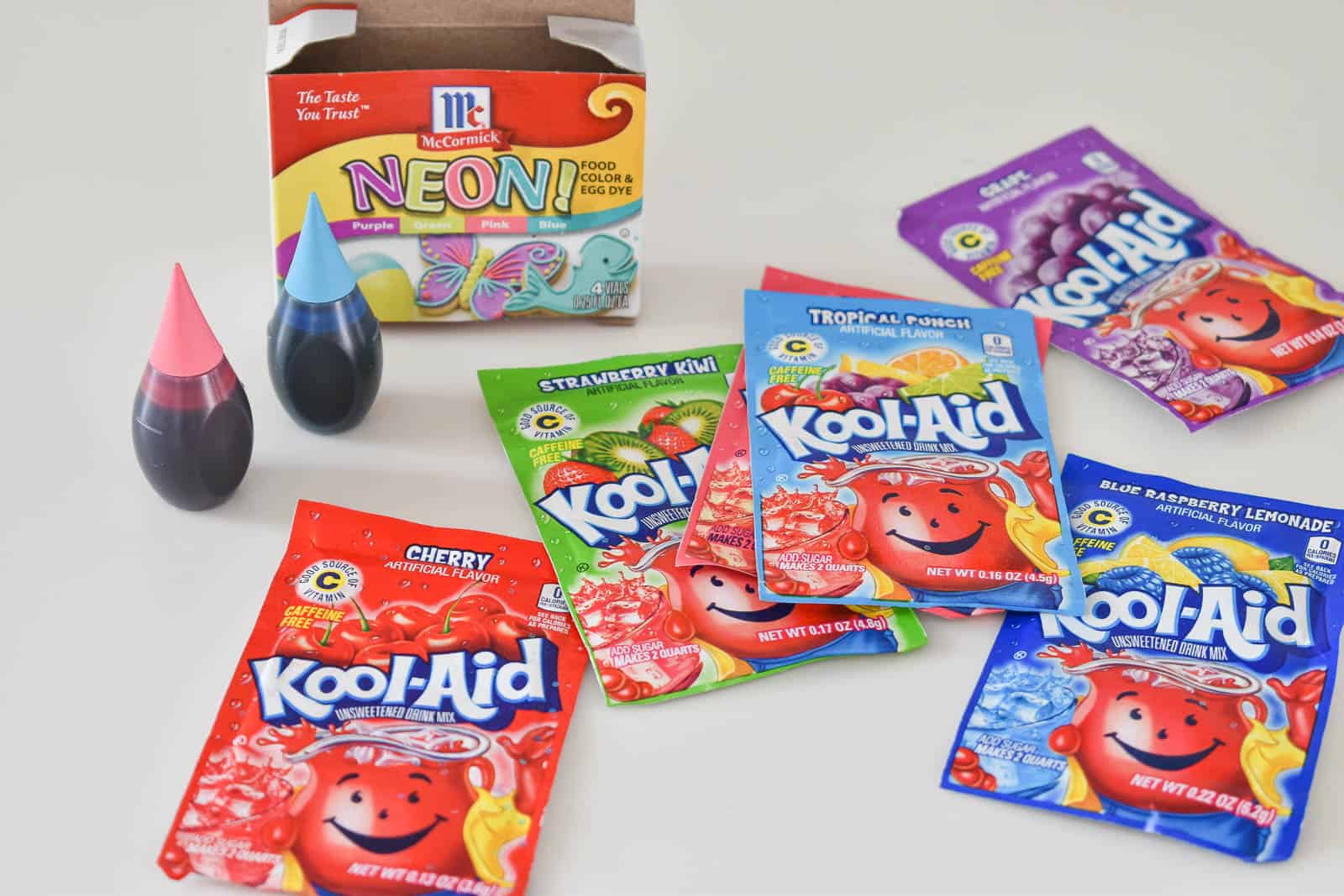 Once the mixture is warm, remove from heat and stir in the flour. Mix. At first it will look really soupy but there should come a time when it appears to 'harden' and starts to all of a sudden pull together! (If the mixture isn't warm enough, the play dough won't set up so simply place your pot back over the heat and continue to stir, but caution that a mixture that is *boiling* hot will result in slightly lumpier play dough.
When the mixture is all stuck together on your spoon or the sides of the saucepan, dump it on a flat work surface and knead the dough until smooth. The more you knead, the smoother it will get. Before the play dough cools (or even when you add the flour) feel free to add essential oils, glitter, sequins or other fun embellishments!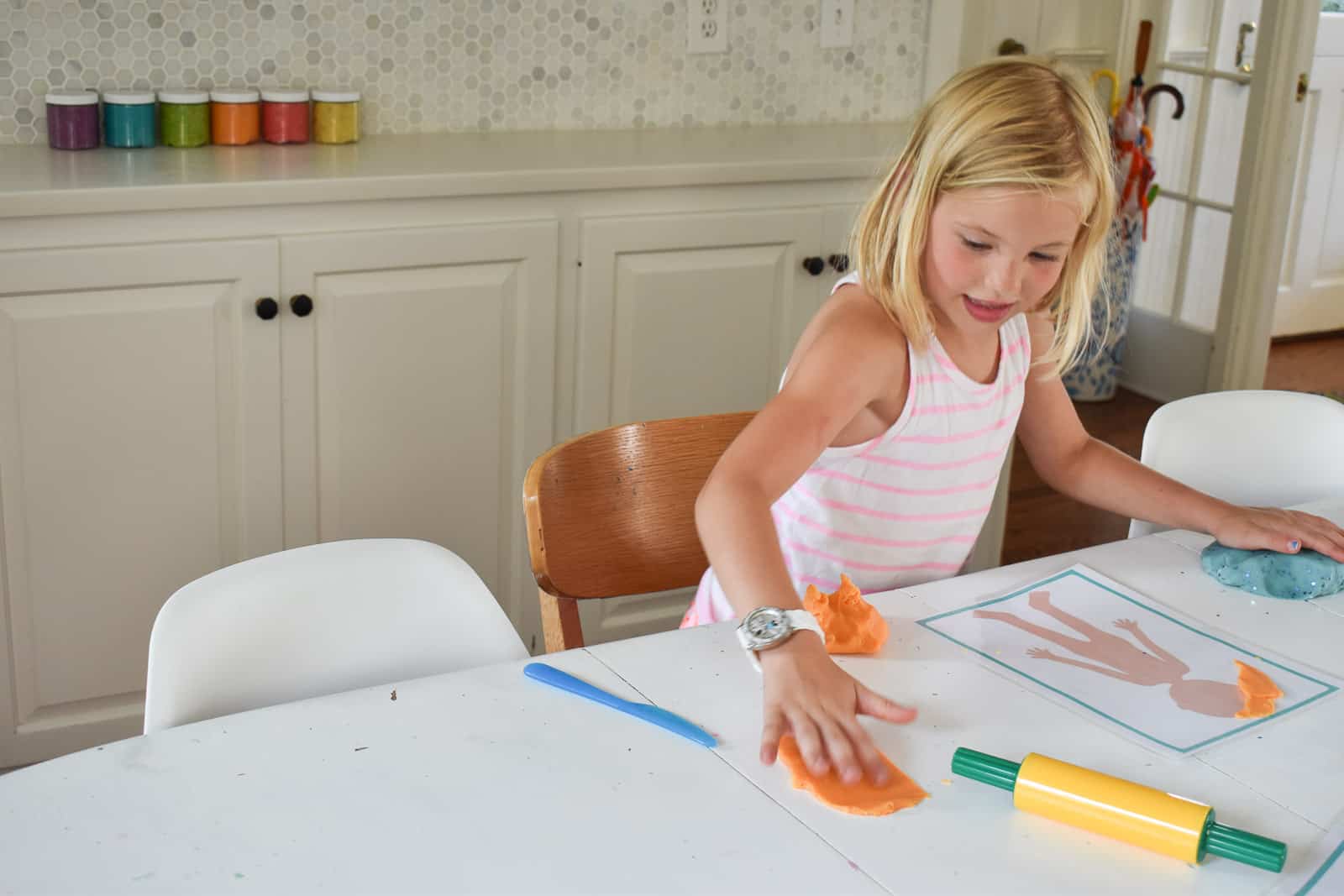 I bought some of these plastic containers, but any air tight container will work. This play dough WILL dry up if exposed to the air, so clean up accordingly!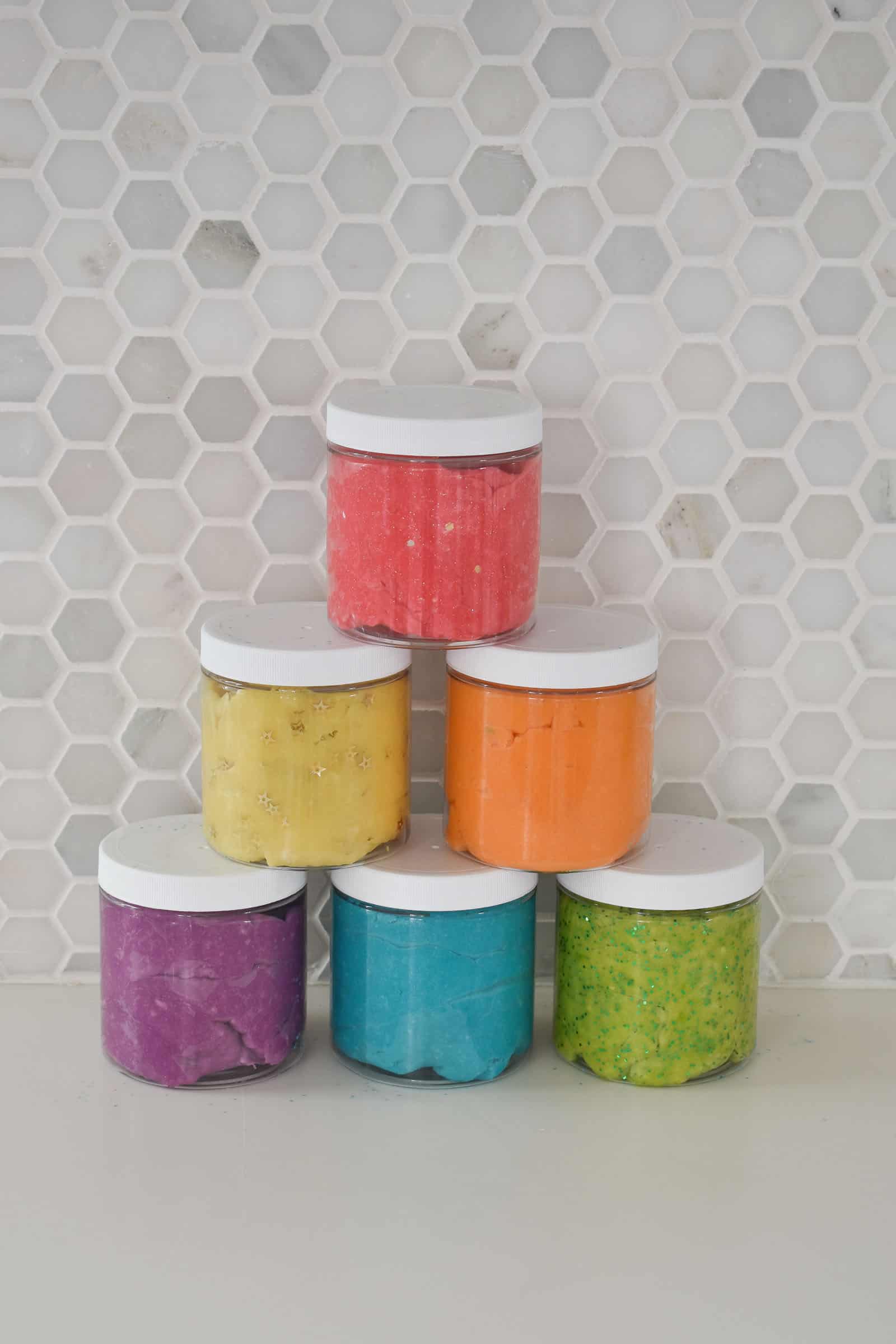 It looks and feels JUST like the play dough you'd buy at the store, but… you've now added colors and glitter and all sorts of fun things so it's even COOLER!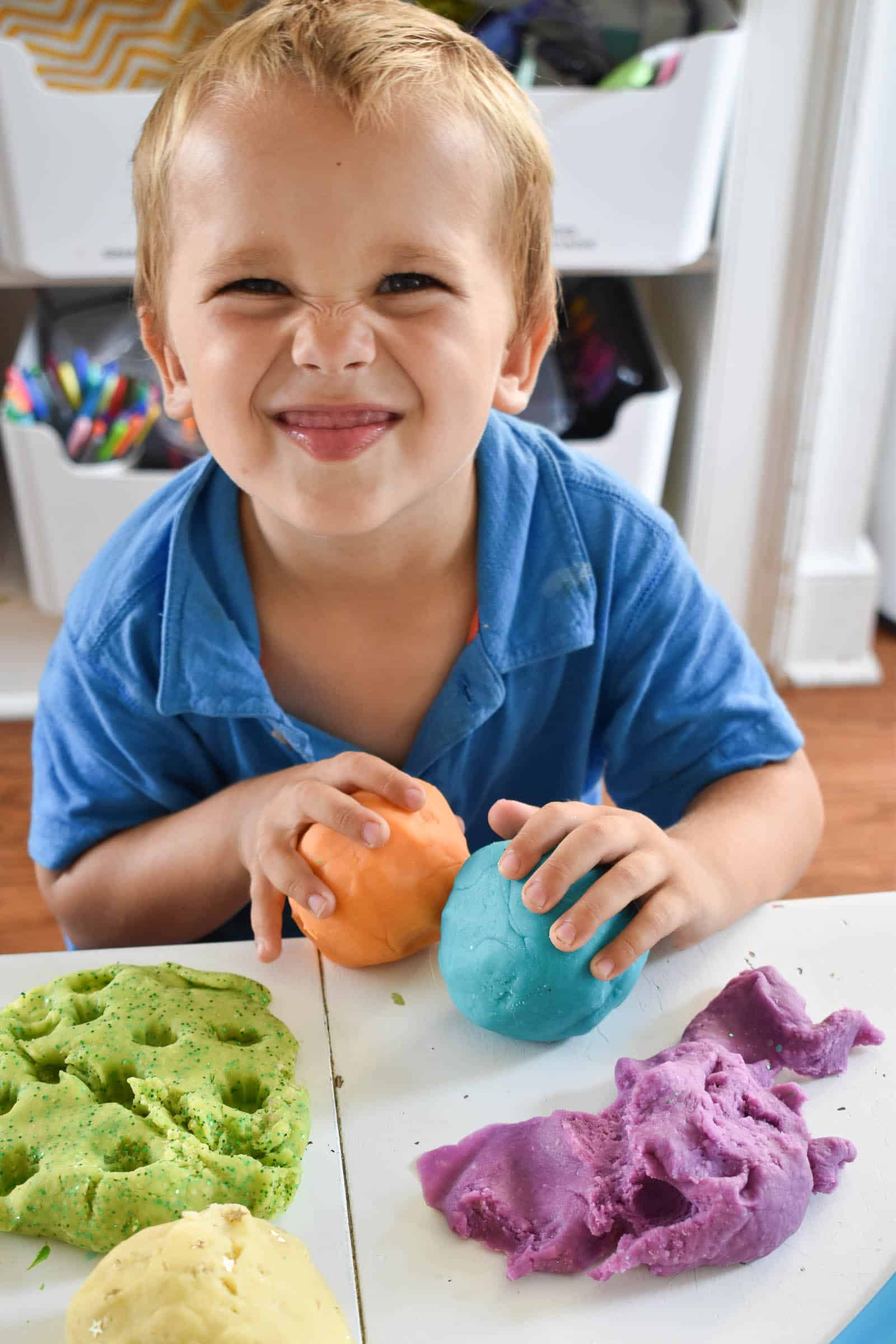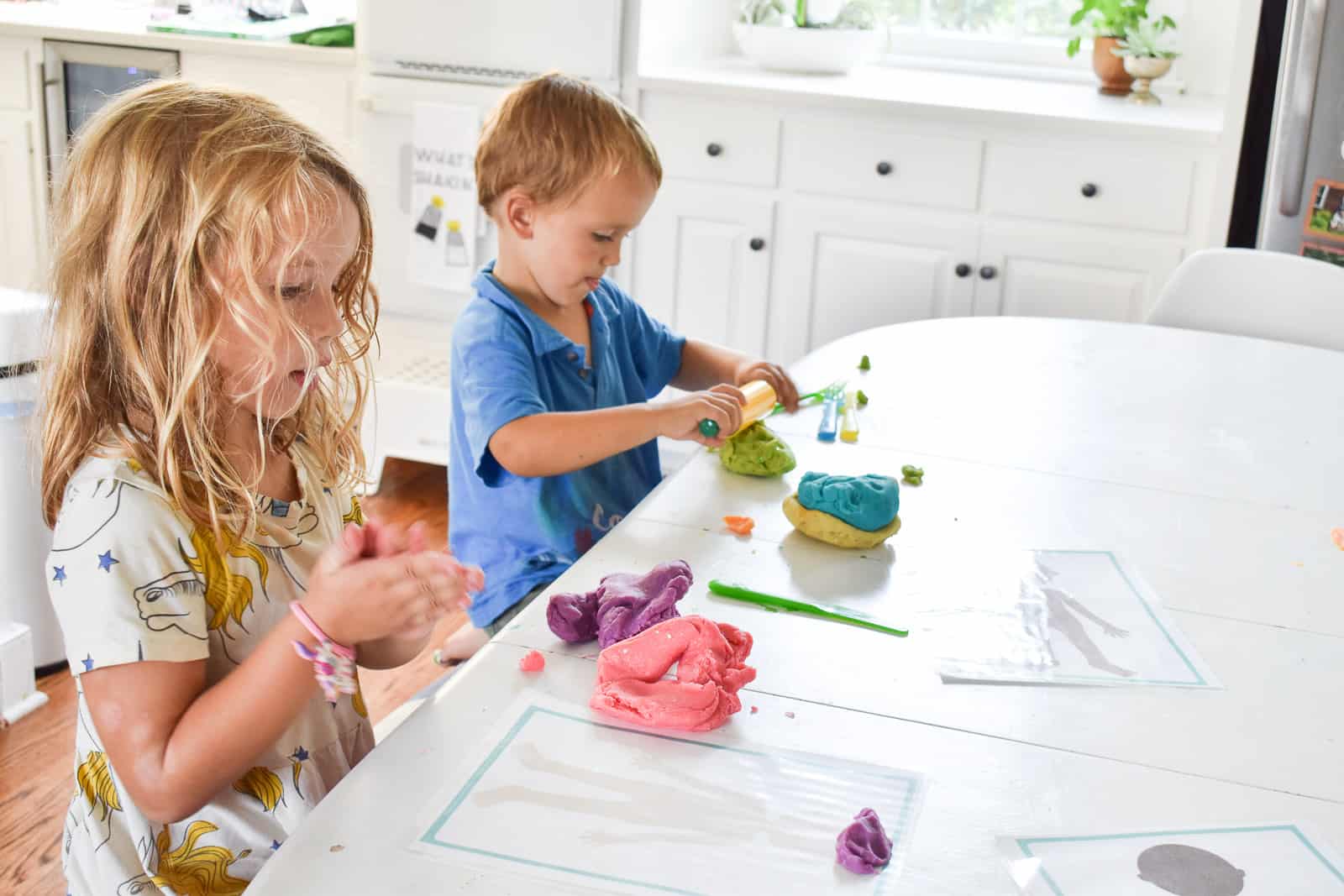 Lastly, I'm not sure under which rock I've been living, but I've never heard of play dough mats. They're such a great way to extend the playtime of play dough. I'm using these ones with people and this one with flower stems. I laminated them and the kids have loved using the play dough to 'color' the mats.