I love Modern Masters and give them credit for these amazing planters. They sent me paint for free in exchange for this post. I thanked them with SO much whipped cream and cherries on top.
Almost five years ago we bought our first house out here in the suburbs. Six months after that, we had built our first patio. And I wanted a zinc planter baaaaaad. But they were expensive and the patio was a little small and I gave up on my zinc planter dream. I can't say that we moved because of our lack of zinc planters, but… maybe. Subconsciously. Sadly, zinc planters have not gotten any cheaper in the last 5 years. I know… weird. But thanks to Modern Masters metal effects reactive paint… faux zinc in the house.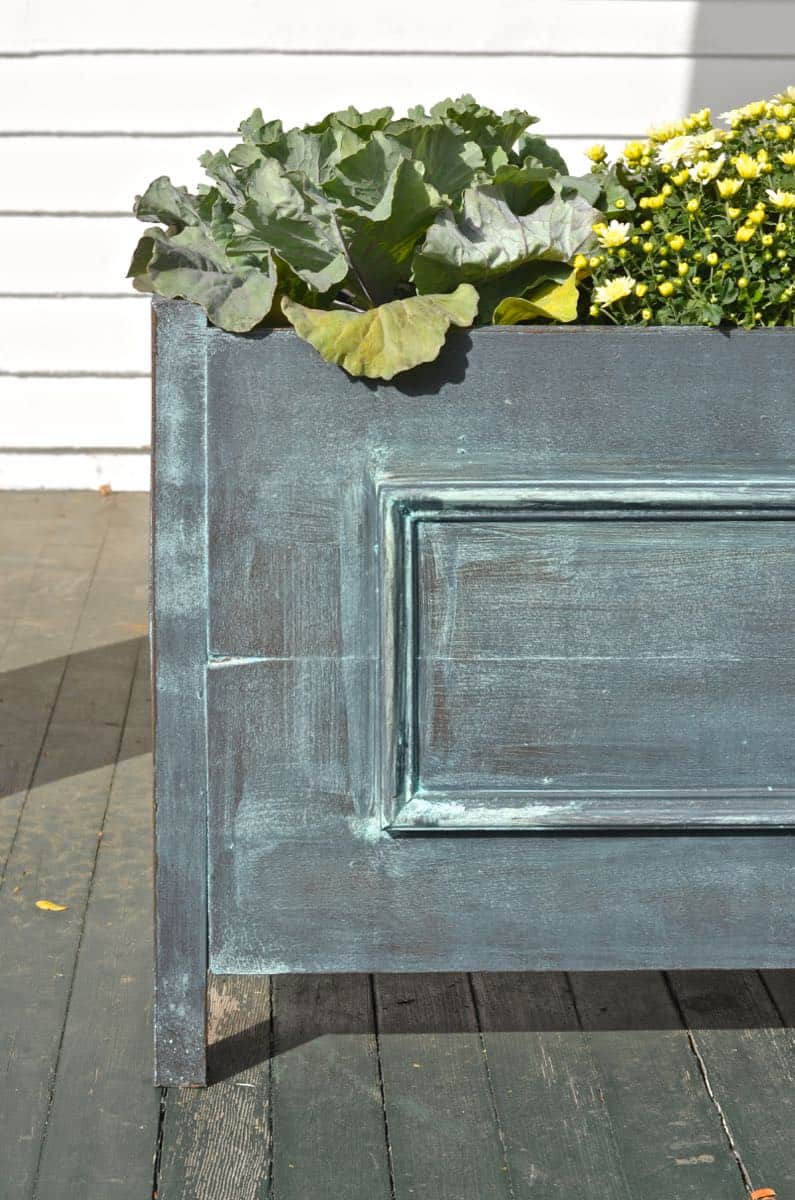 I will say this much about these guys… the KEY is in the reactive paint. I love the look of the bronze  paint with the blue patina… it's like a weathered irony zinc loveliness.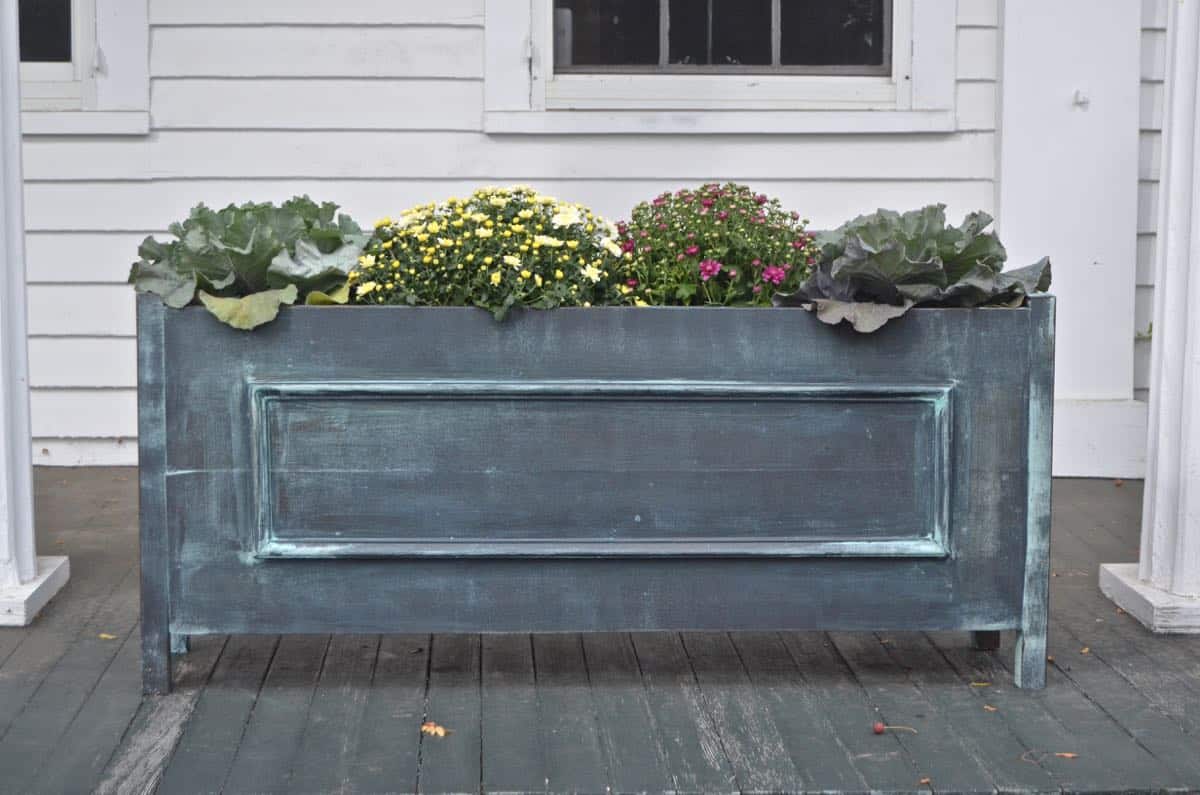 For our front porch, I wanted something large enough to anchor the space but not so large that it took up tooo much surface area.  These are long and lean so they provide a nice barrier to the edge of the porch but are tall enough to stand out when looking at the porch from the street.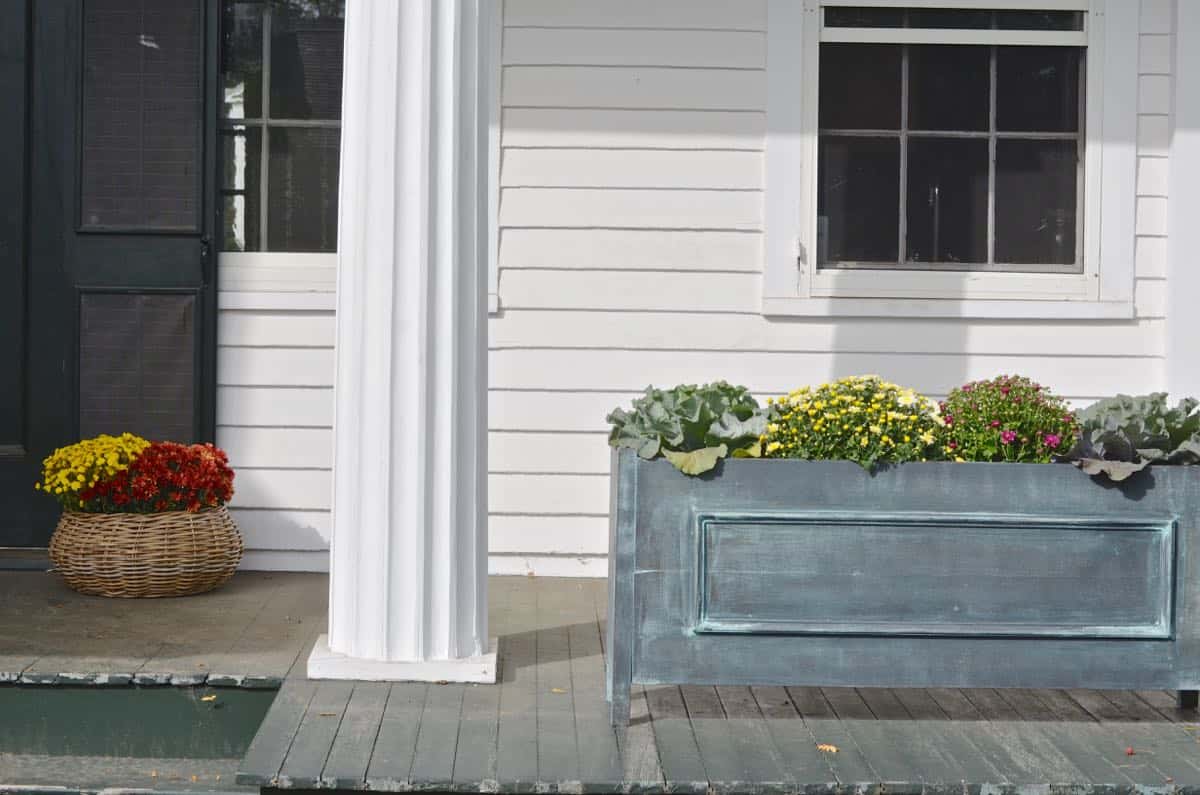 I added a false bottom so it's not as deep as it looks. I can line it with heavy plastic and plant them out in the spring, but also just rest these potted plants in them for now to make life easier.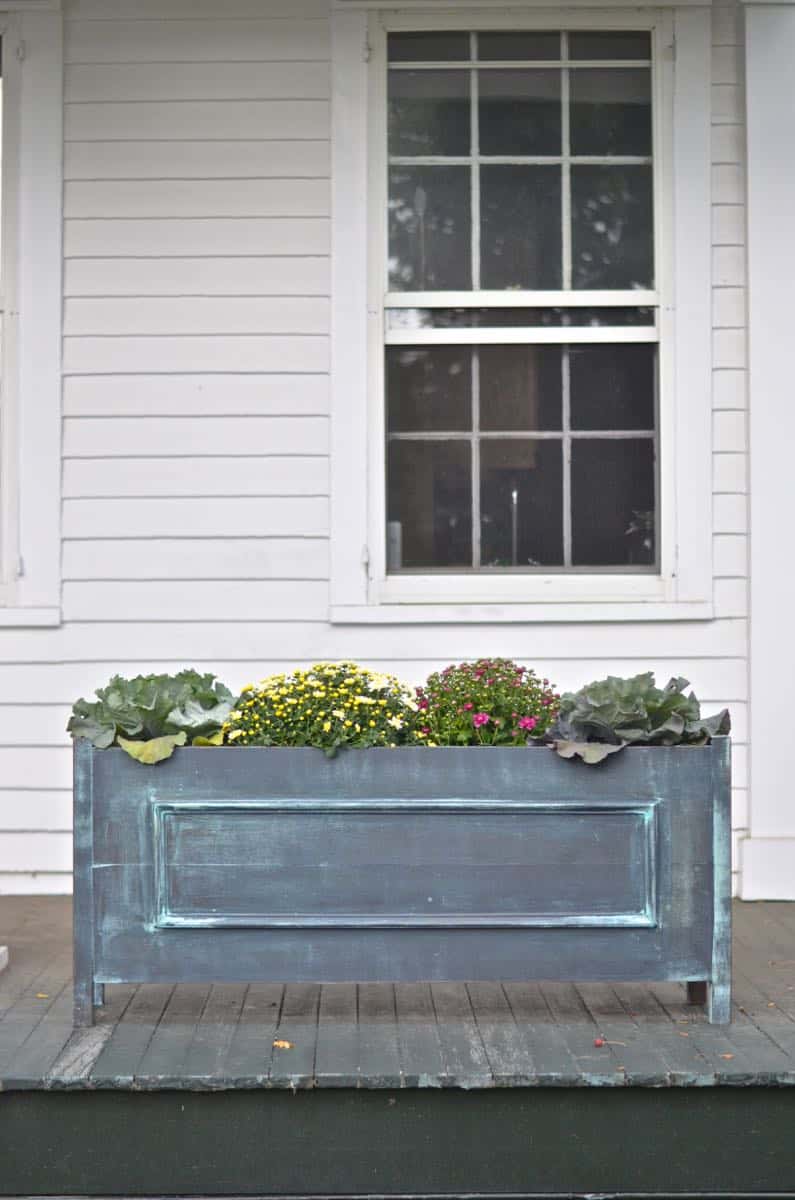 Major snaps to Modern Masters for generally being awesome and indulging my reactive paint obsession. They sent me the paint for these planters and I can't imagine them looking any closer to that little vision I had in my head!  (Don't you love it when that happens?!)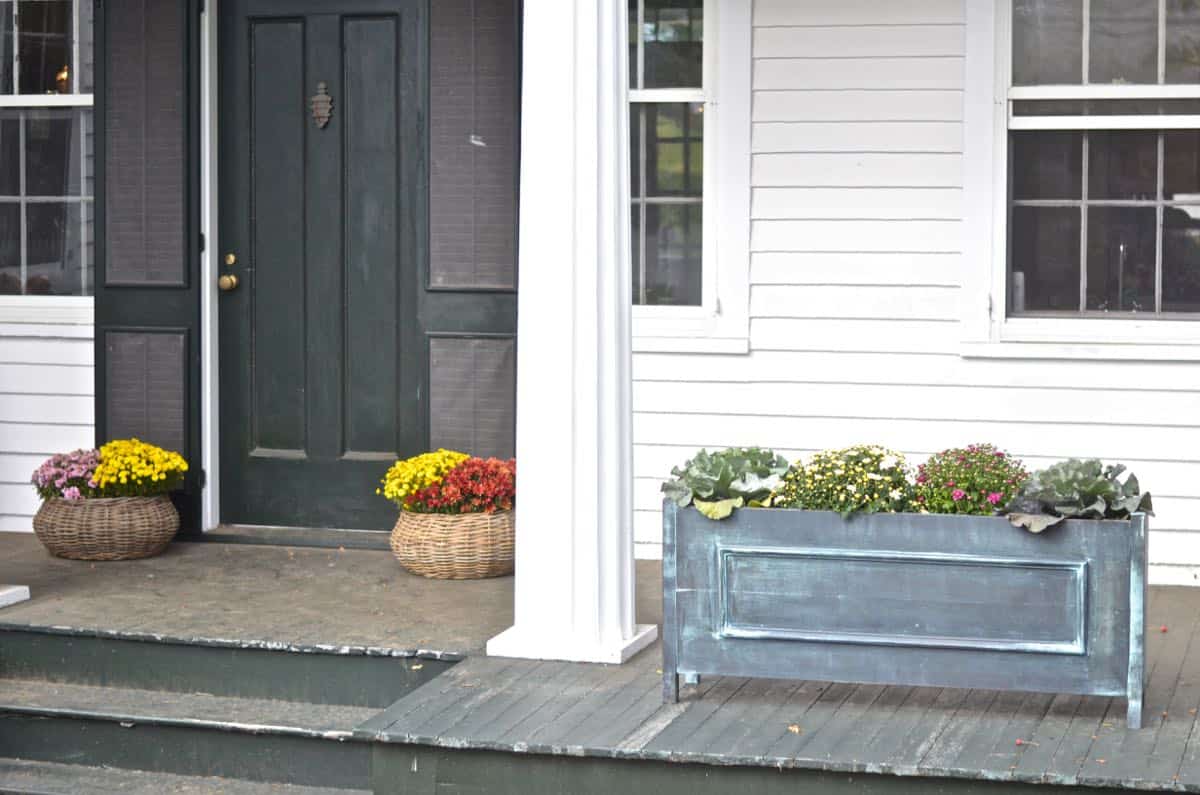 Like I said, I have a tutorial coming together for you so you can see how I made these guys. Promises promises! (Update: Plans are here!)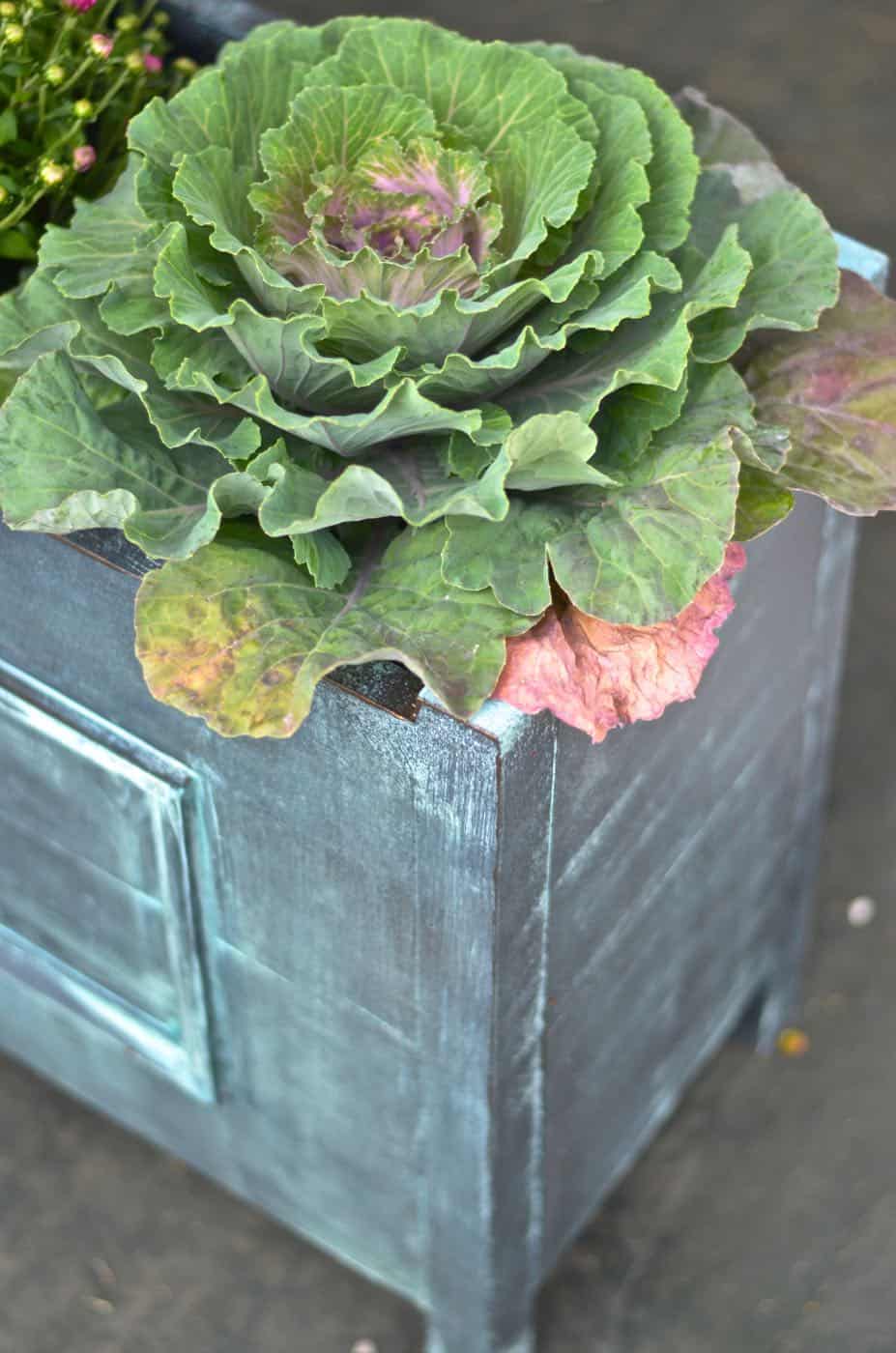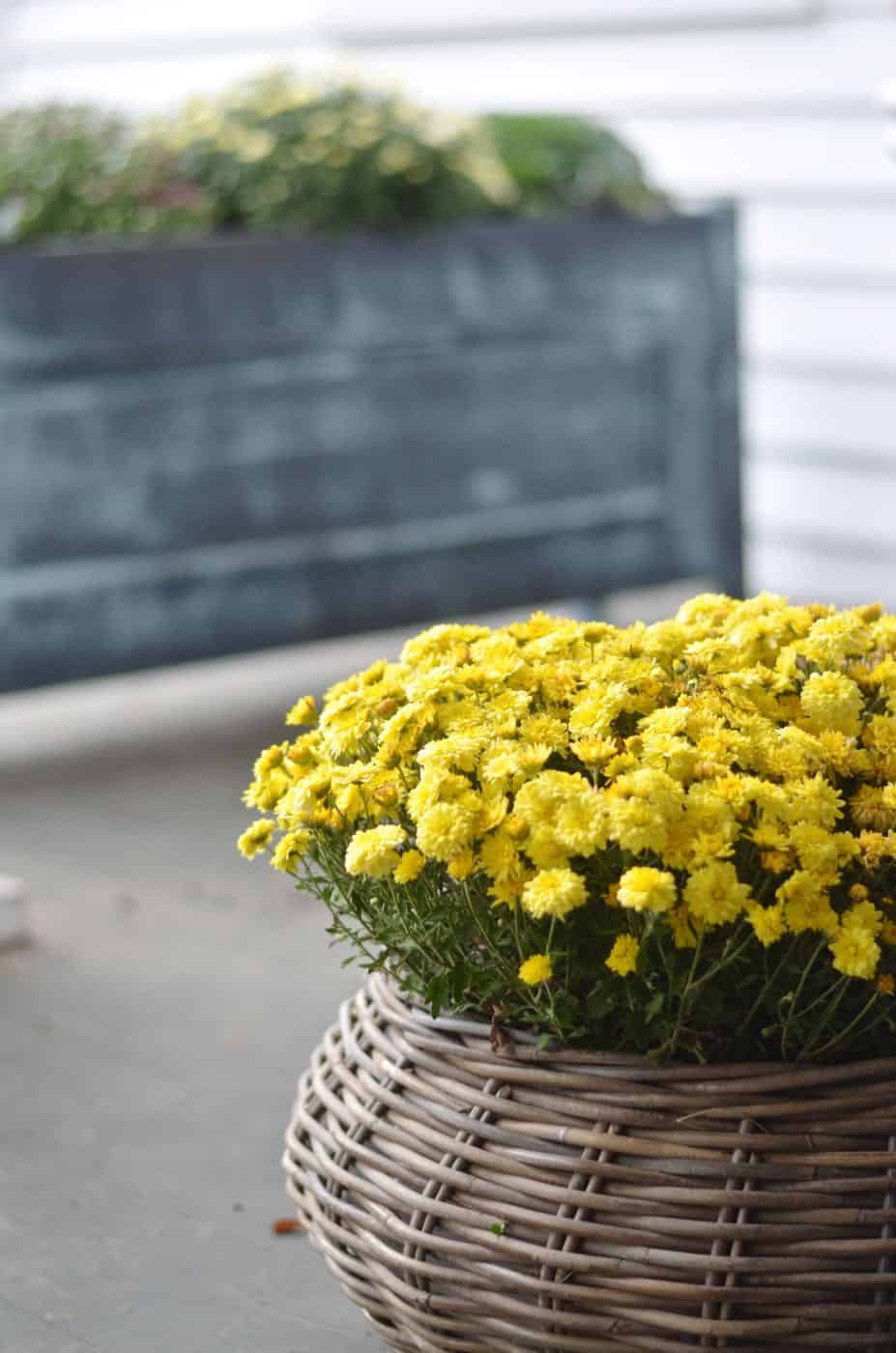 So for today, pull up a seat and enjoy the new and improved decor on our front porch. I have one or two little details in mind to finish the space off, but for now these new 'metallic' are in the spotlight?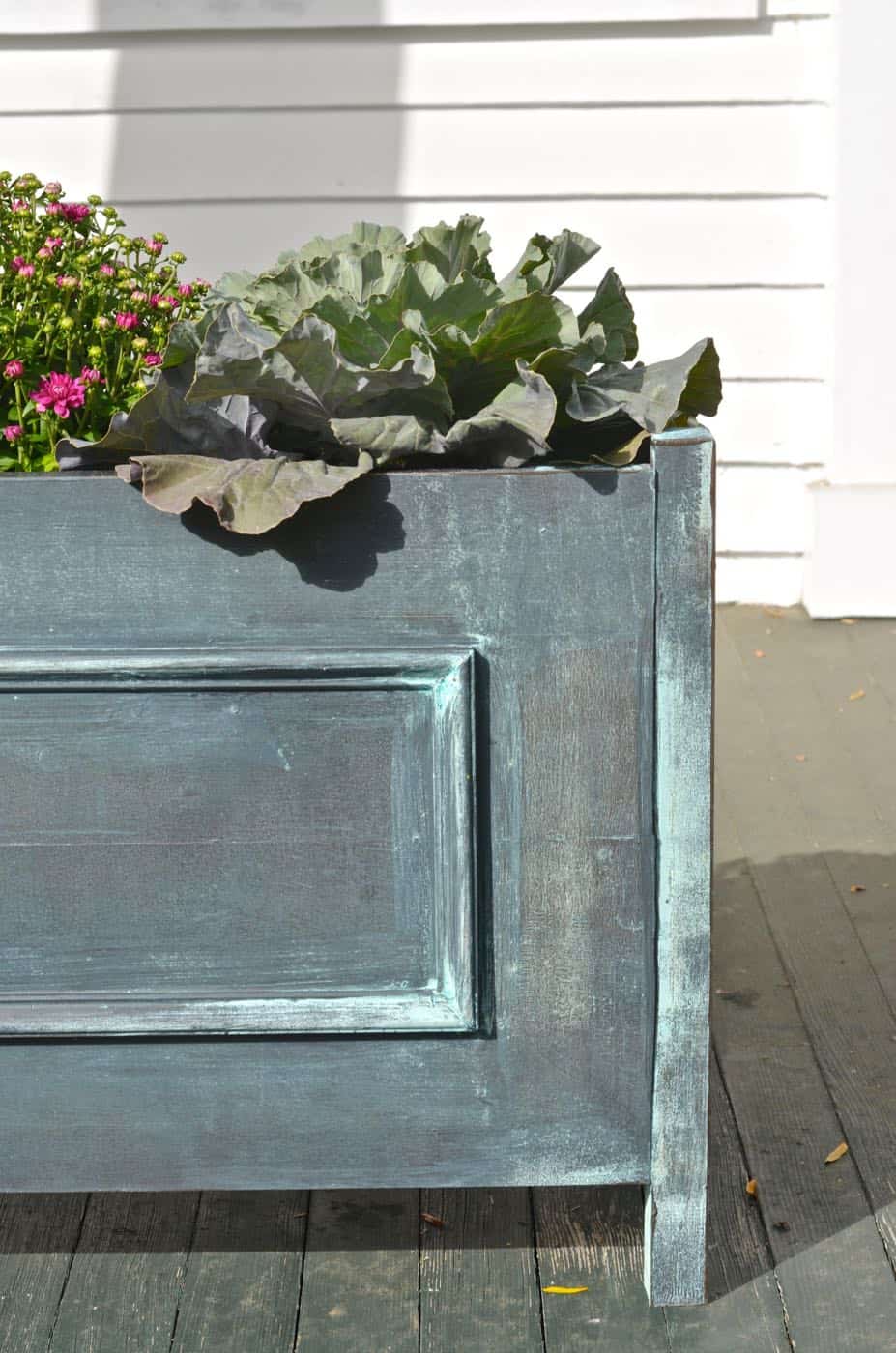 Did I fool you? Did you think they were actually made of metal?