It's been rainy for weeks here in the Northeast, but… when summer finally arrives, our kids are CLAMORING to get outside and run around the yard. Which leads me to today's post… I wanted to share some of the Smith kids' FAVORITE summer activities. (Aside from popsicle eating and s'mores.)
Favorite Summer Kids Toys
1 / 2 / 3 / 4 / 5 / 6 / 7 / 8 / 9 / 10 / 11 / 12 / Bonus
That's not the technical term, but… having a giant basket of chalk has been a highlight of our summer already. I have them all in a giant basket and the kids just drag it around the driveway. Lately, they've had fun tracing each other and then coloring themselves in to be fairies or superheroes or princesses!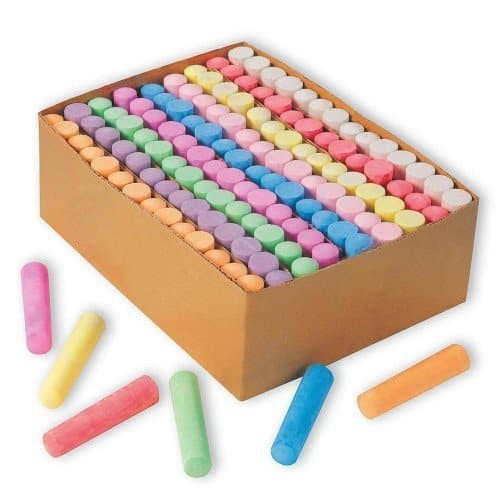 2. Bocce
Admittedly this is also a favorite of Mark and mine, but… I love how portable Bocce is! It can live in the back of the car and come with us to the beach or on a picnic and… it's a pretty good game for all ages to enjoy.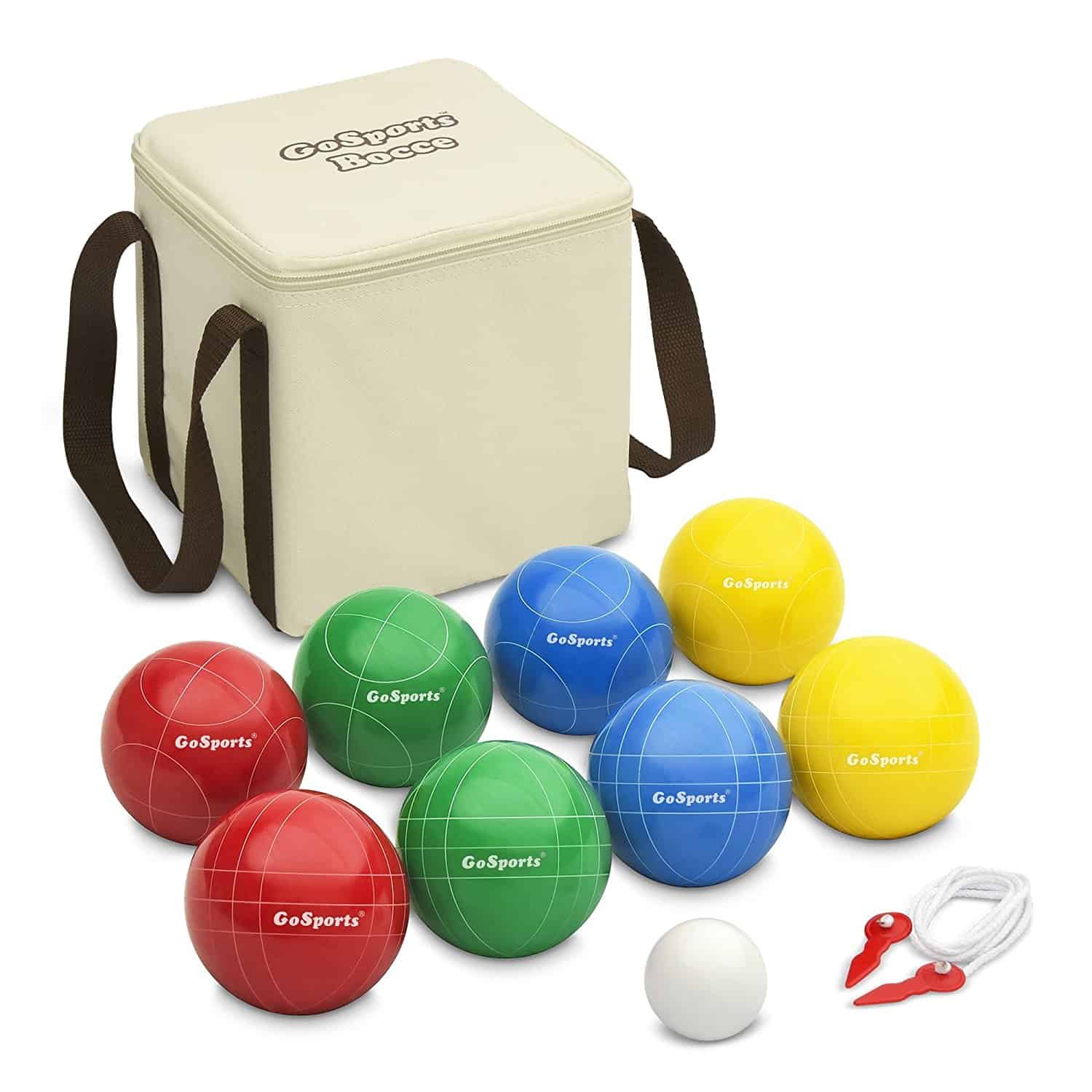 3. Stomp Rocket
Be advised that these rockets FLY.  Also… if you have a tree nearby, rest assured this WILL land in the tree. Essentially you jump on a little balloony thing and the rocket goes a million miles into the air. It's very simple and very cool.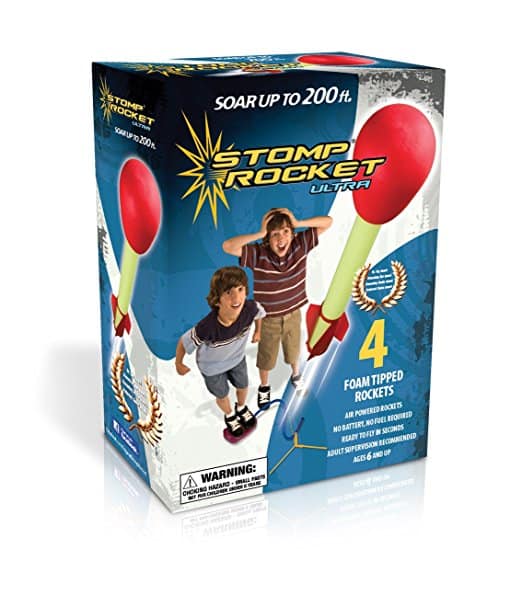 4. Sunprints
Do you all remember these? They're like magic. The paper reacts to sunlight so anything you place on top will leave behind a shadow of sorts. So fun for kids! They can gather items from the yard or the beach and arrange them to make a silhouette picture.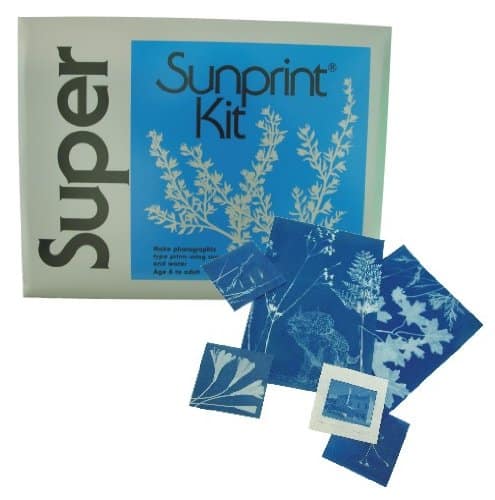 We LOVE a sprinkler in the Smith house. And because we don't have an irrigation system, there's usually the need for a sprinkler to be running- win: win. This one is fairly durable and gives off a nice spray that the kids like to run around and jump through.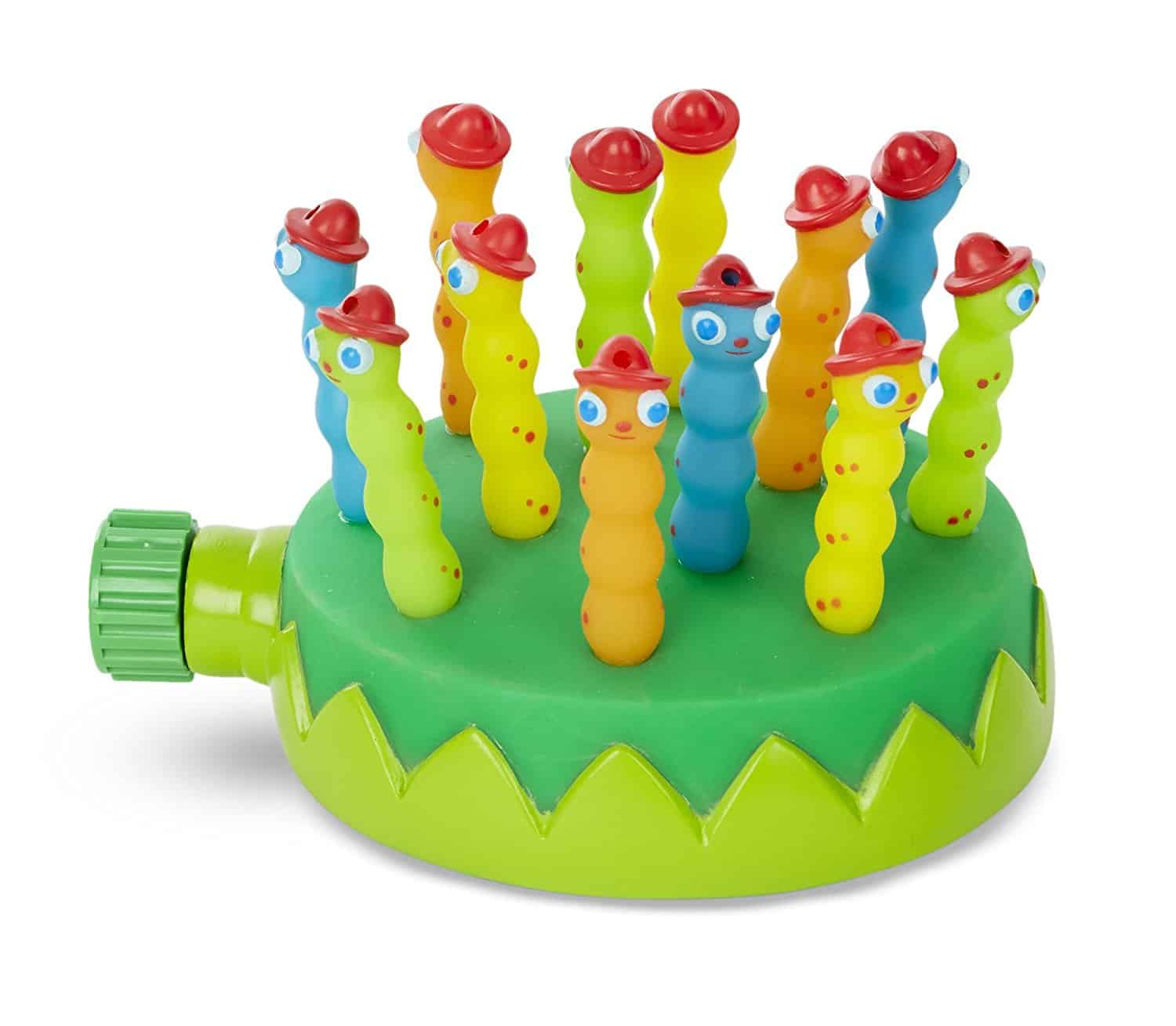 6. Bubble Mower
My brother gave this to Arthur for his second birthday and it is a HIT! Arthur was essentially over the moon to be pushing a plain mower around so to sub out for one WITH BUBBLES is like sending him to Disney World. With all you can eat ice cream. In a truck.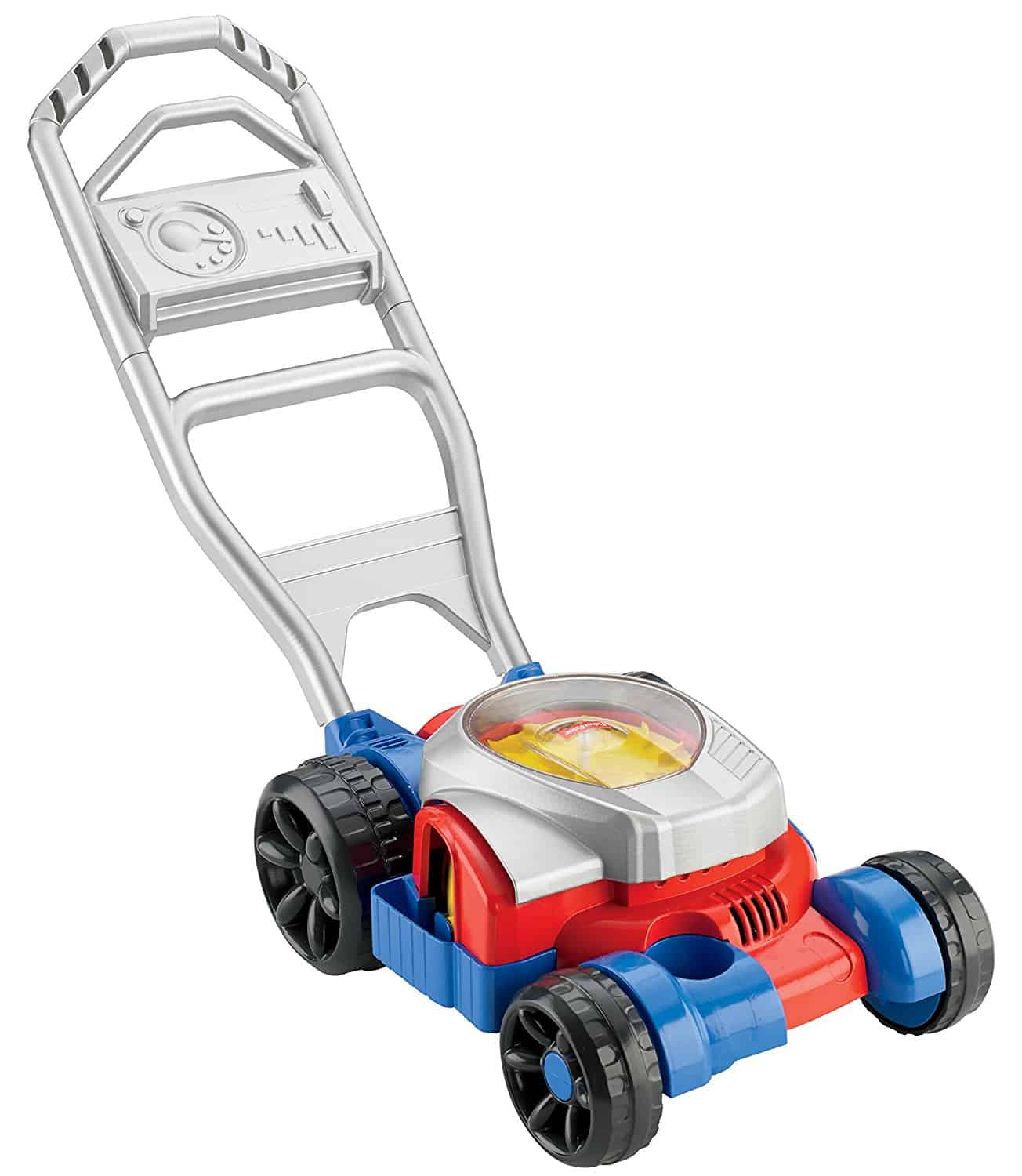 A bubble machine is pretty standard in our neck of the woods. They're not that expensive and ALL the kids enjoy running around in a cloud of bubbles. They're a favorite gift when we have to go to a birthday party, and they basically make any afternoon in the yard more fun.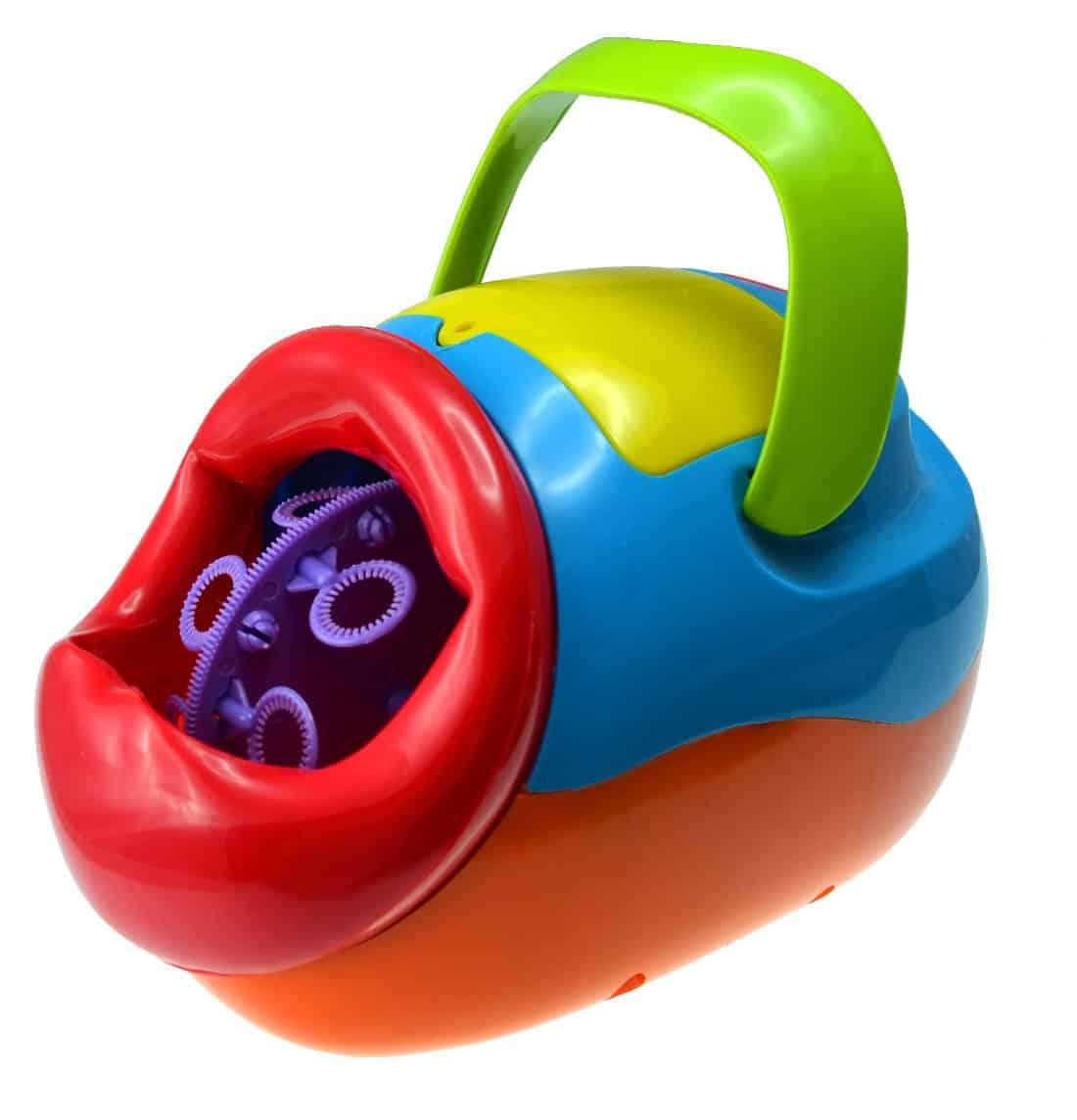 8. Water Table
Another birthday present for Arthur, this water table has been filled almost every afternoon. It transitions from water play to stuffed animal bath regularly and occasionally it even gets sponged down when they're in a cleaning mood.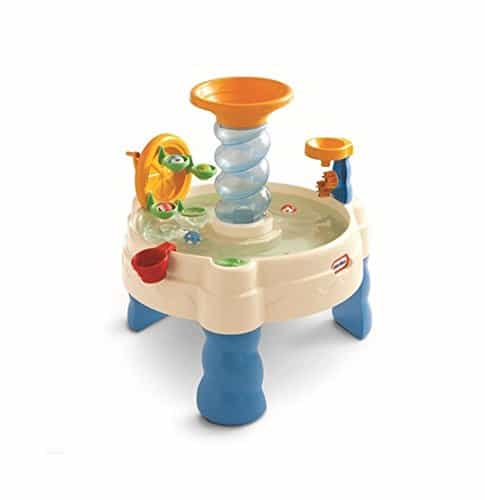 Fair warning: this is a pain to put together. BUT… it's TOTALLY worth it! ALL of our kids love this and with an age span of 8-2, that's saying a lot. This can easily be moved around so we don't worry about it killing the grass, etc. and they use it for everything from climbing to an imaginary clubhouse.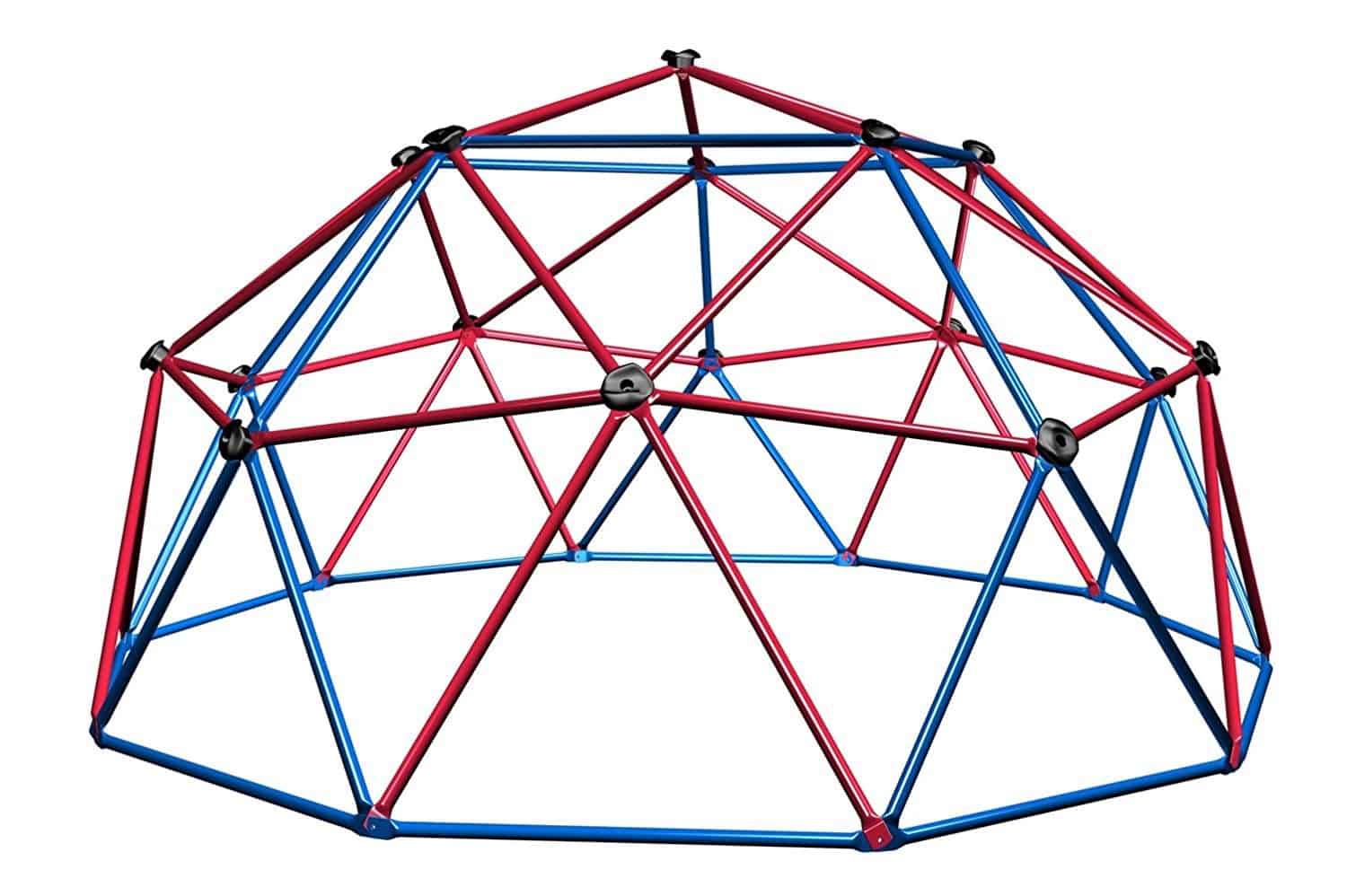 10. Water Balloons (Easy fill!)
I remember stretching tiny little balloons over the backyard spigot and one at a time creating a handful of precious water balloons. After an hour of filling balloons, they were all gone in a matter of minutes! Times have changed, folks. These water balloons fill in a matter of seconds and you end up with DOZENS all at once!  If that's not a recipe for some fun, I don't know what is?!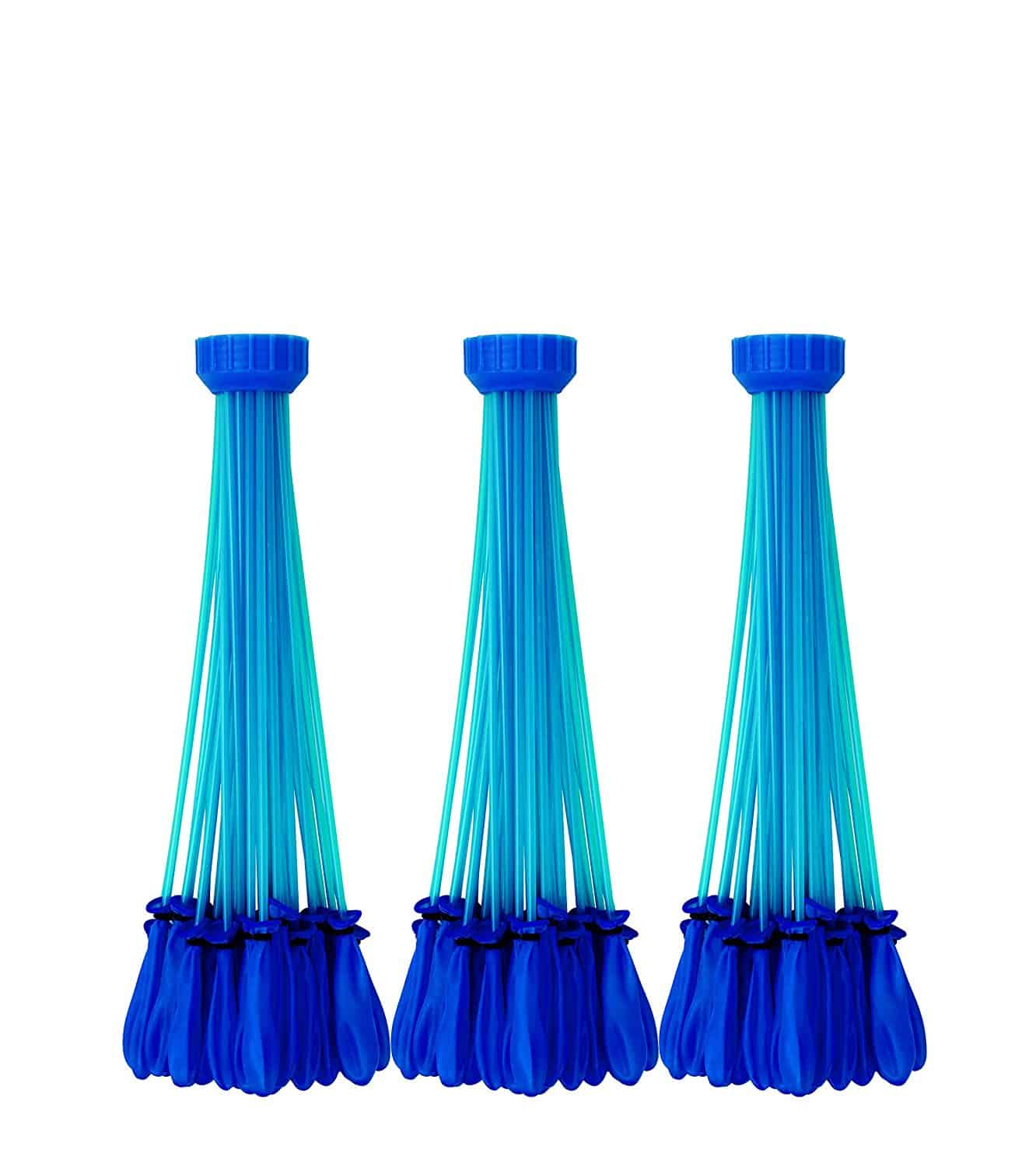 11. Plasma Car
Mark and I discovered the Plasma car before we even had kids. We were at a friend's wedding in Florida and I remember tearing around the house on one of these. Fast forward 10 years, and our 2 year old will sit on this for ages and wheel around the driveway. When you wiggle the steering wheel back and forth, the car moves so no peddles are necessary!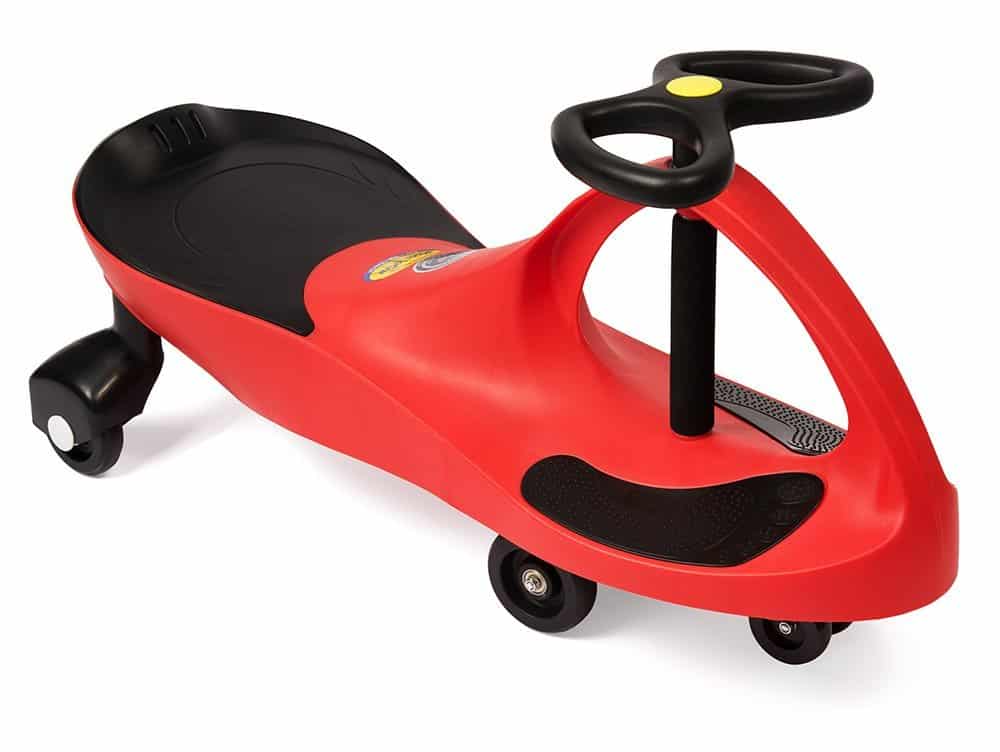 12. Moonbounce
I mean… it's a moonbounce. Need I say more! You didn't hear it from me, but… this will also fit inside if you should need a little fun when the weather gets cold. Hypothetically.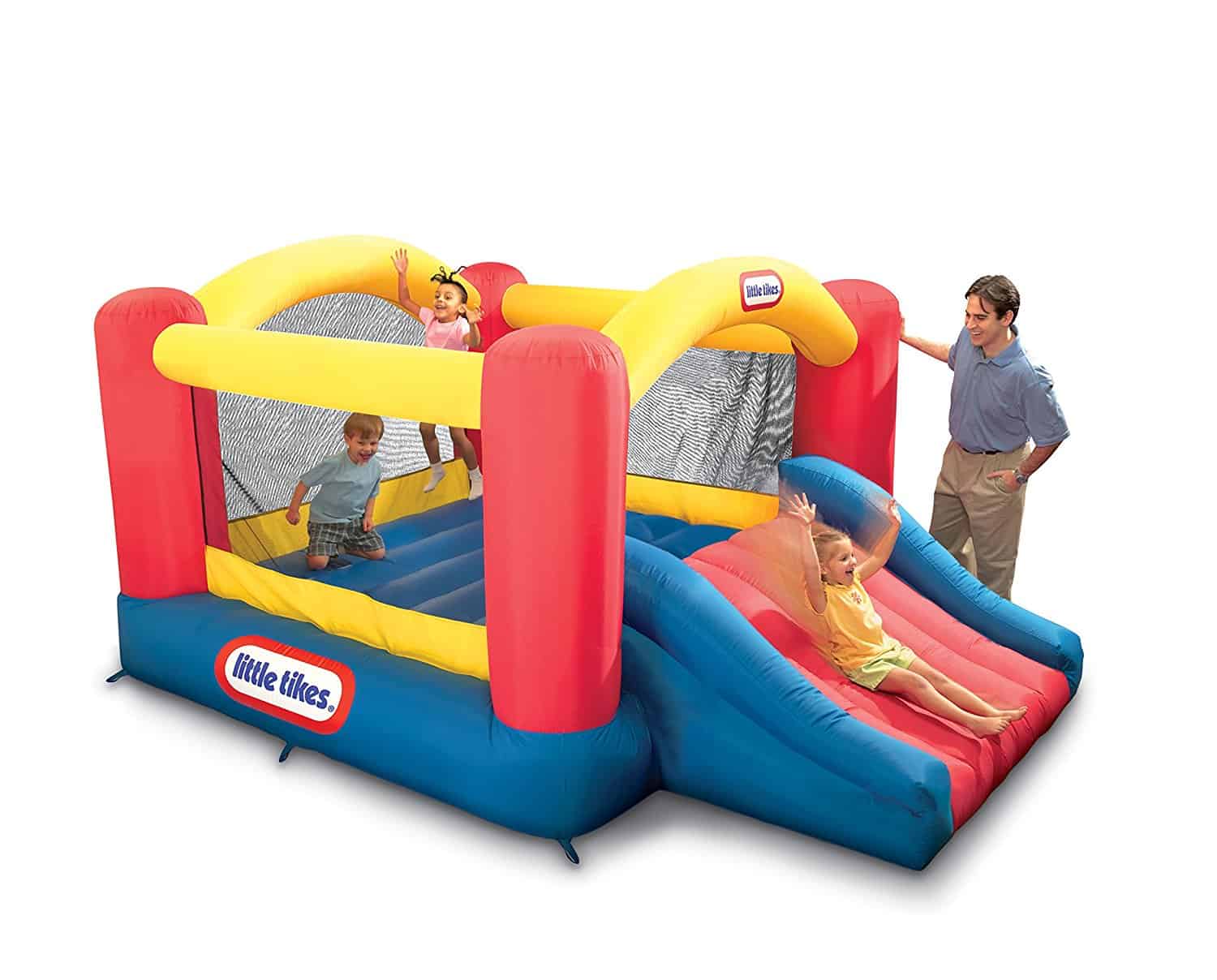 Bonus: Outdoor Movie Projector
This isn't a toy, persay, but it's something we gave Mark last summer for Father's Day so we could watch outdoor movies! I made this simple outdoor movie screen and it's been a HUGE success!