Easy DIY Felt Tree Garland
A few weeks ago I was in Target. And I saw a felt Christmas tree garland. It was a bank breaking $14.99, but… I KNEW I could make it. It was like Target gave me a little side eye once over and CHALLENGE ACCEPTED. I happened to have a stash of felt from an owl costume I'd made. And I had ribbon and sequins. And needle and thread.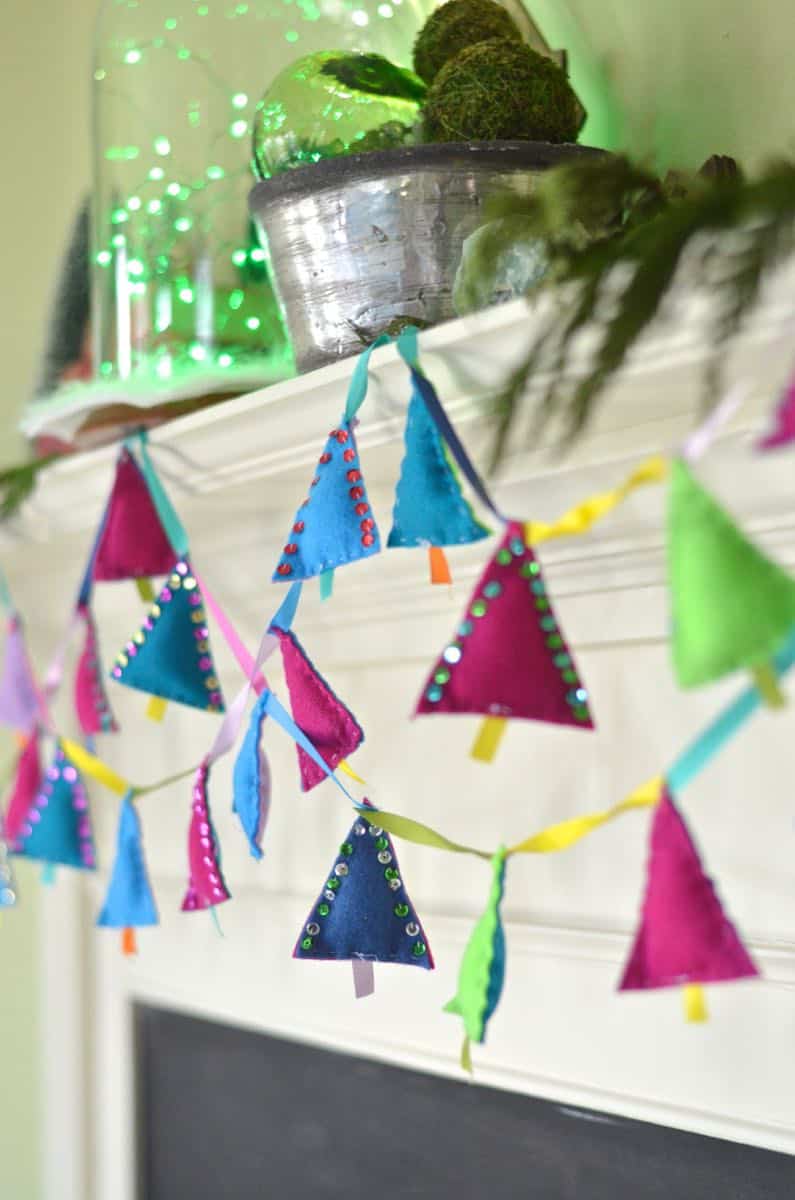 The skill level for this project is about 2nd grade. You will need to know the following precision sewing skills:
1. Tying a knot in order to prevent the string from pulling through the felt.
2. Threading string through the eye of a needle.
3. Weaving said string in and out of your felt.
DIY Felt Christmas Tree Garland
Step 1. Cut the felt.
I started by cutting my felt into strips and then cutting each strip into triangles. Fancy.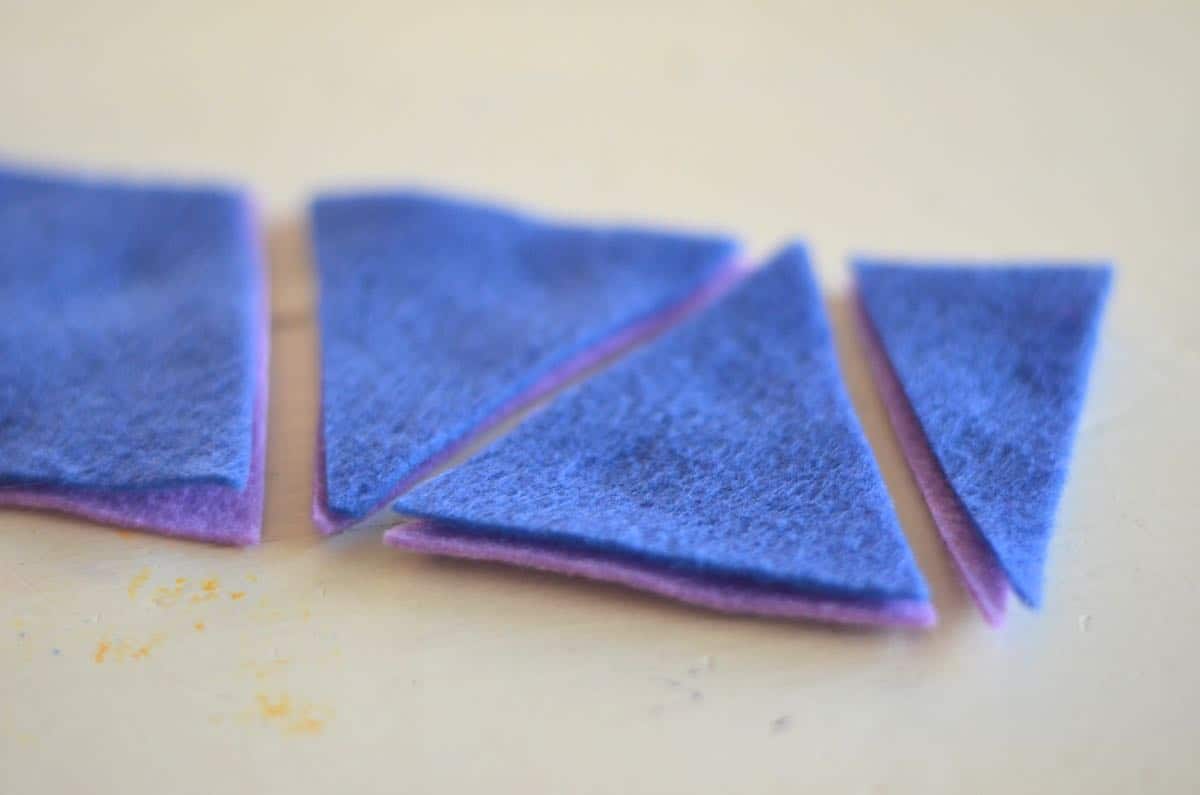 Step 2. Make ribbon stems.
For the trunk, anything would work, but I used short little snips of some ribbon I had on hand.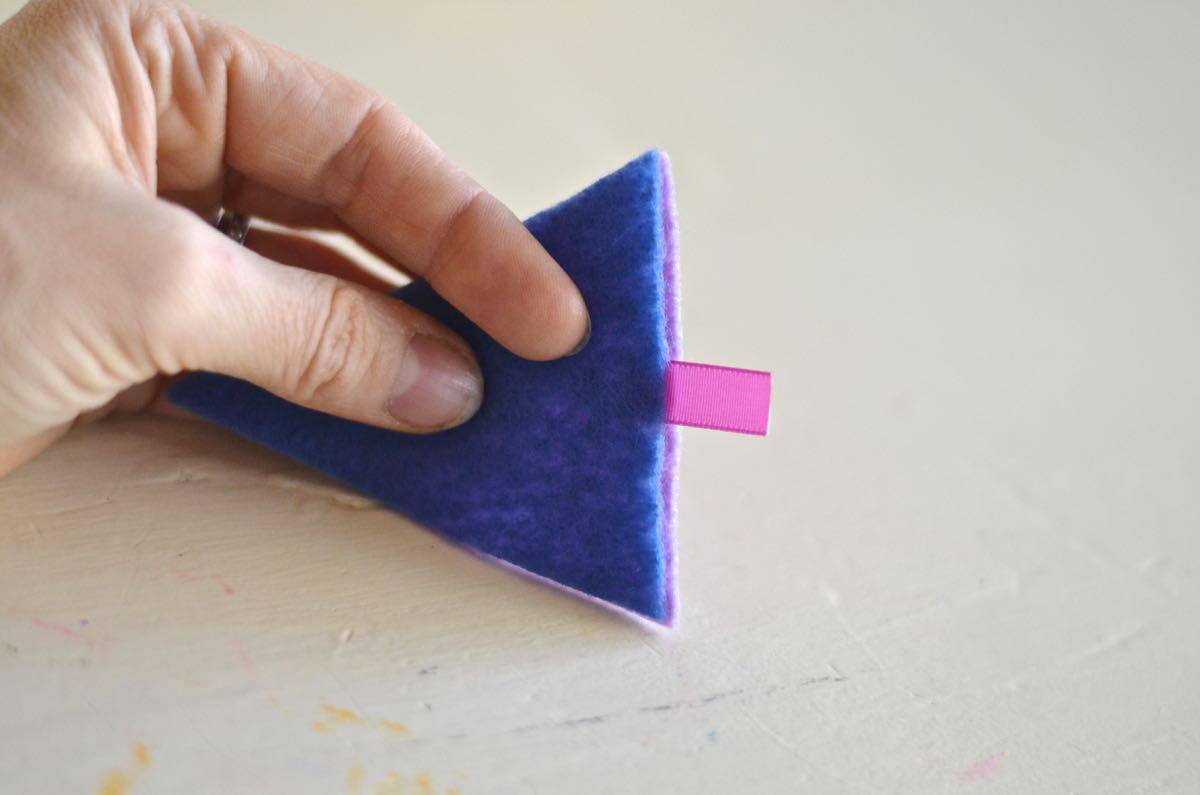 Step 3. Sew each tree.
The Target garland isn't sparkly which is the one big flaw in my opinion. So my garland was gonna be all sequined and shiny. Sew along the bottom of the tree and then thread a sequin onto your needle every time you go to make a stitch. (See? Legitimate 2nd grade skill set here.)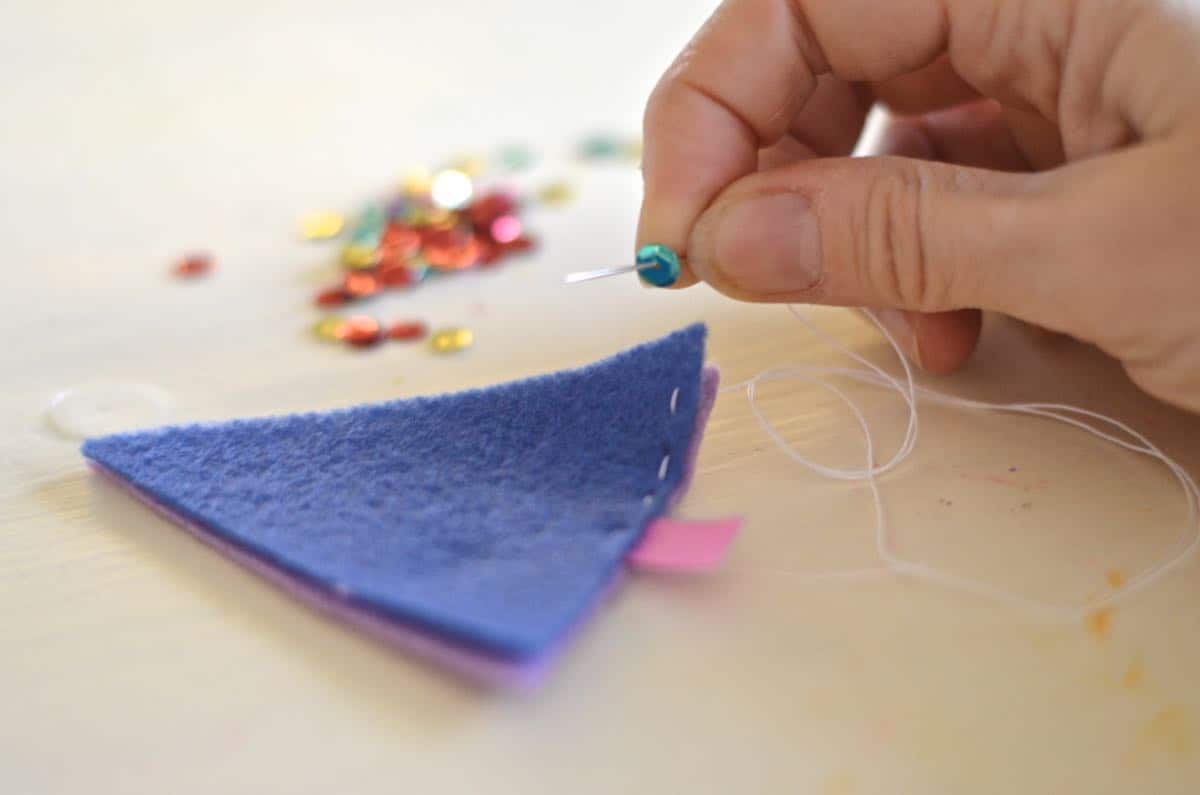 Step 4. Stuff the ornaments
Work your way around and when you have an inch of tree left, grab a tiny pinch of Poly-fil and stuff the tree.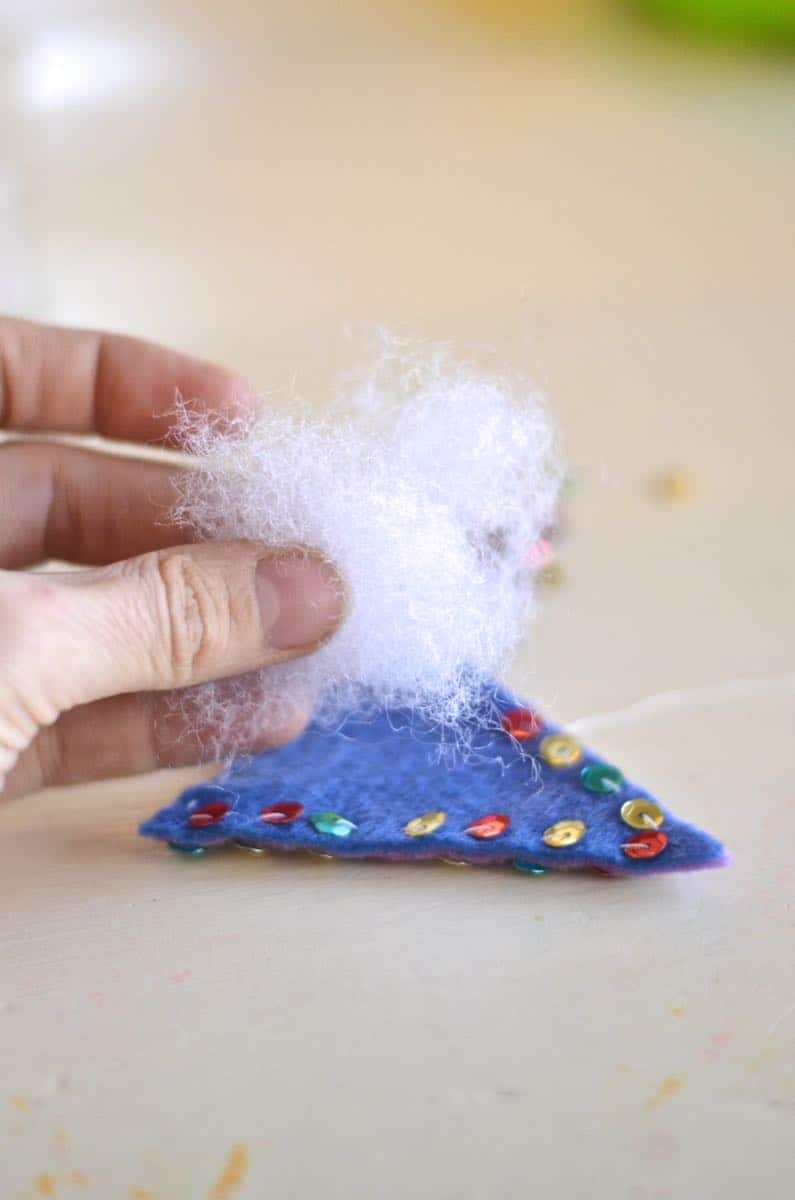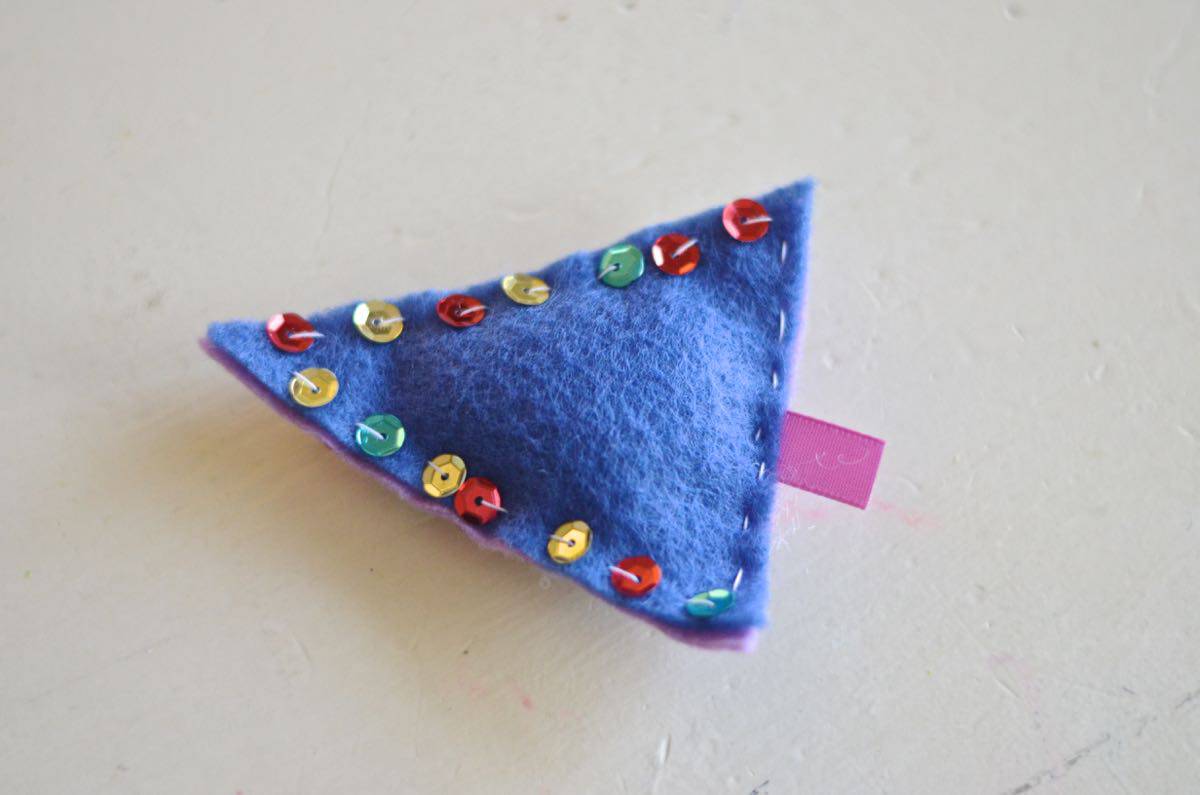 Like many of my projects, this was a great little thing to have on hand for the evening when I'm catching up on Vanderpump Rules or binge watching Revenge… Each tree took maybe 3 minutes to make. Slowly but surely, I gathered my pile.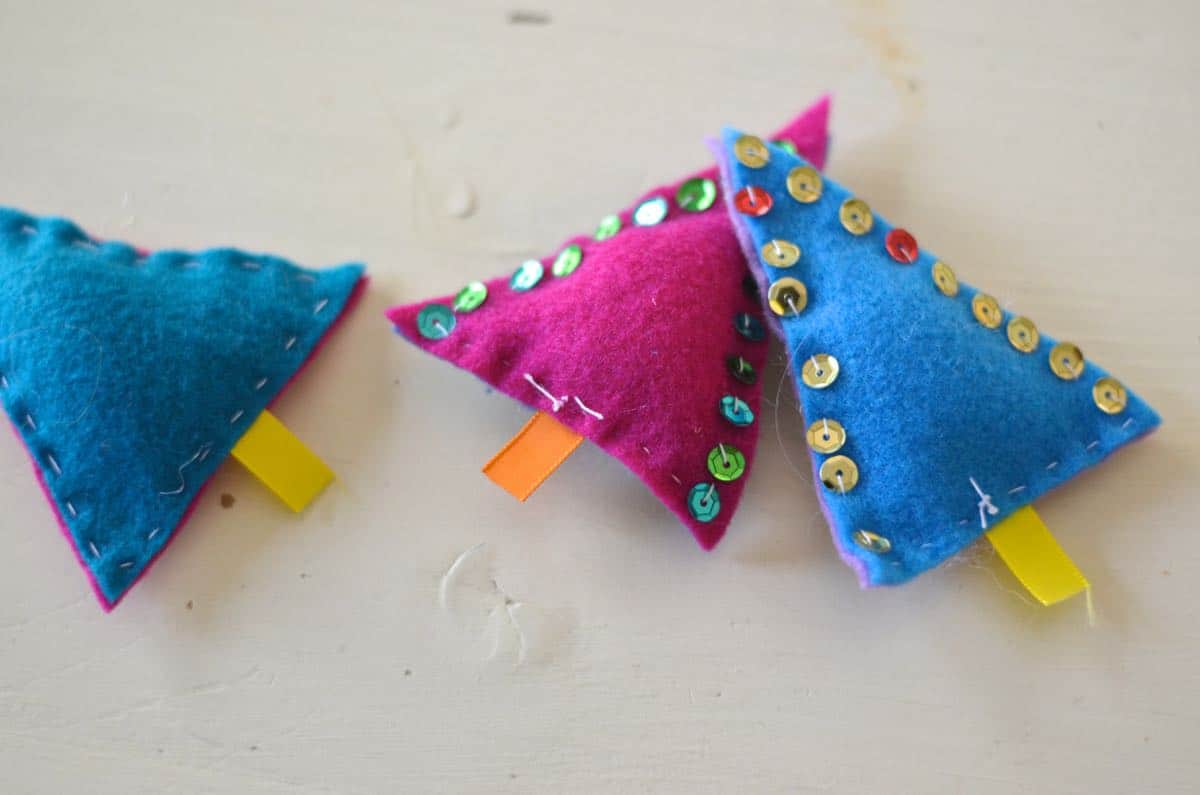 Step 5. Sew them together.
To sew them all together, I cut my ribbon into 6″ lengths, pinched them together, and then sewed the ribbon between the points of each tree. I wanted lots of colors so I used a separate strip between each tree, but… you could certainly use a single long strip of ribbon or jute or cord.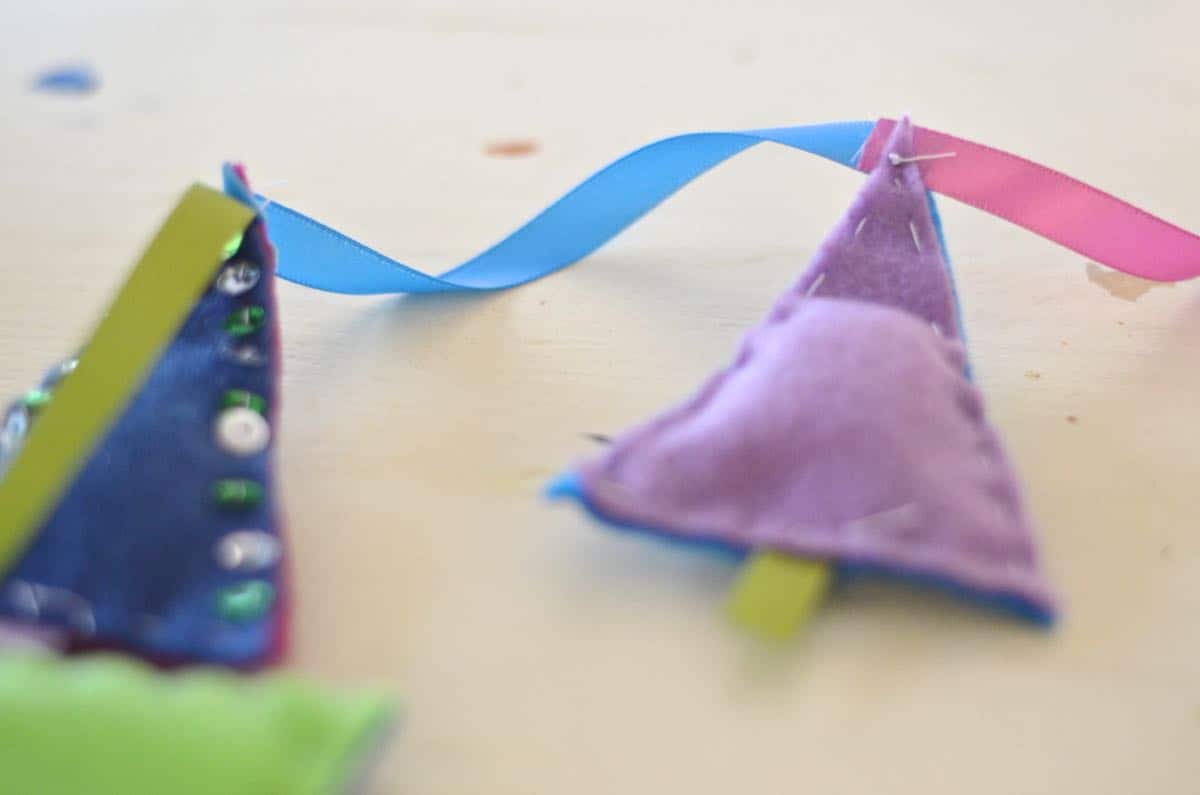 Right now, I have the garland draped on our mantel. I found that cloche at a flea market and have some simple green LED copper wire inside. The star is just an old hinged ruler.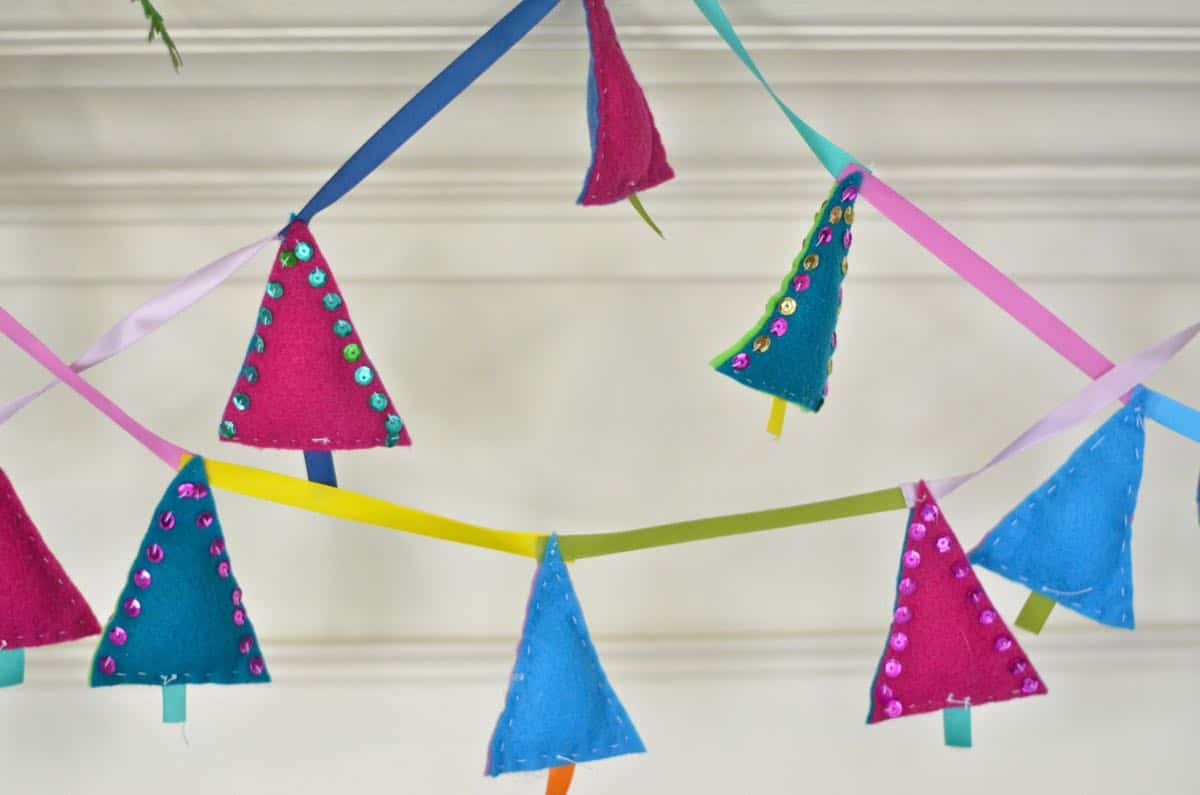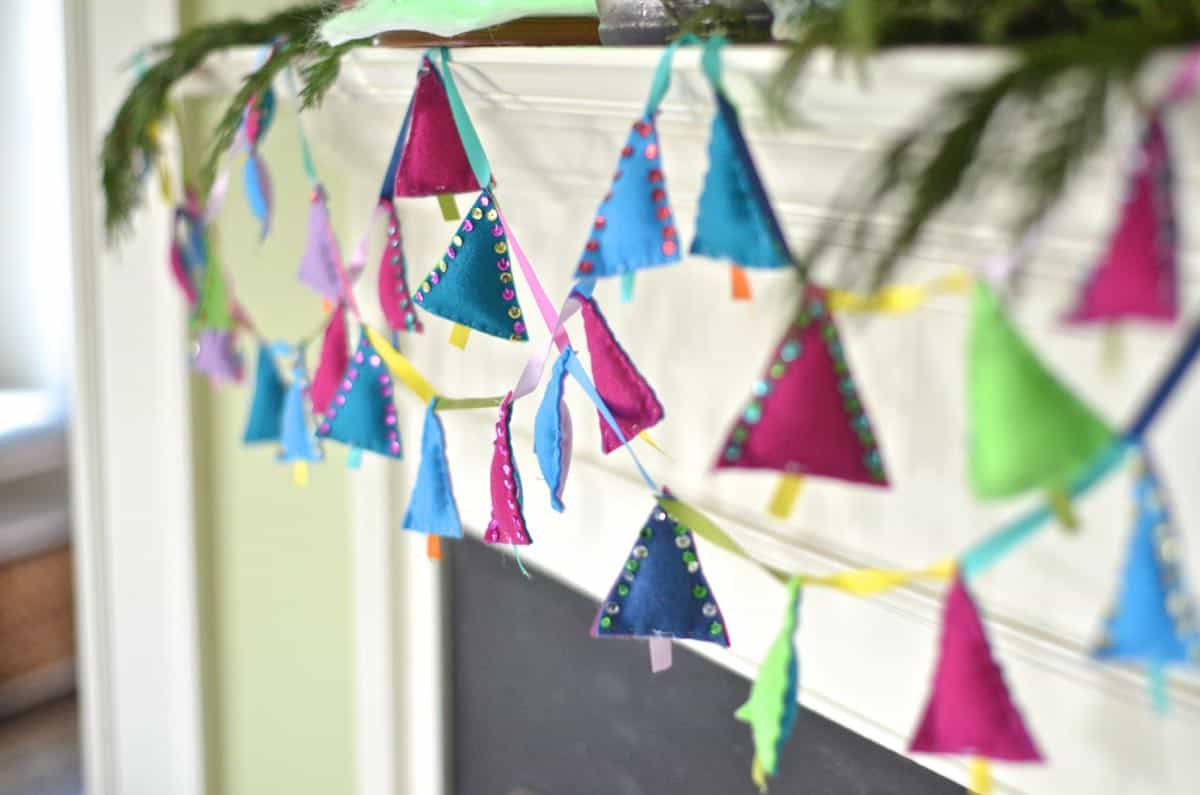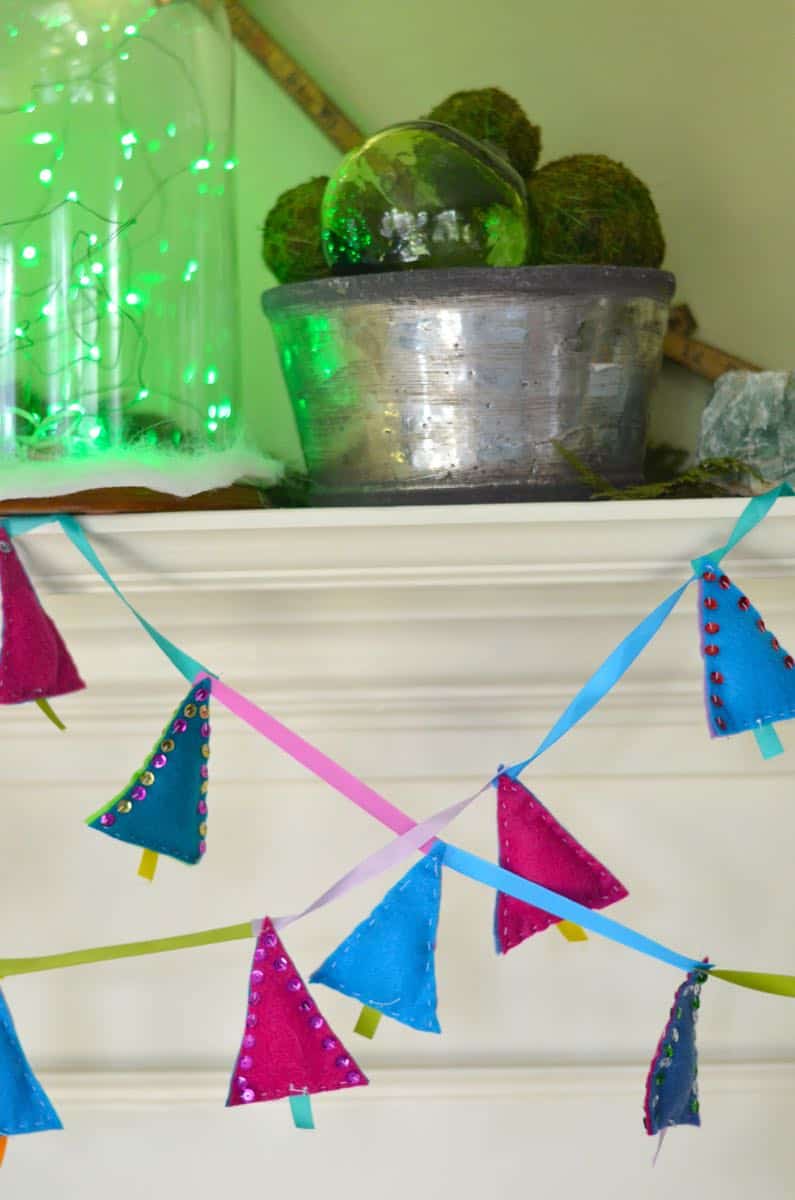 These trees technically cost me $0 (so suck it, Target), but… I would NEVER have had the idea without my Target inspiration (so can we be friends again, Target?!)