Remember that one time I built something and lived to tell about it?! This is the time, guys. I did it! When we moved into our new house last April, we left behind the awesome mudroom at our old place and all we had was this.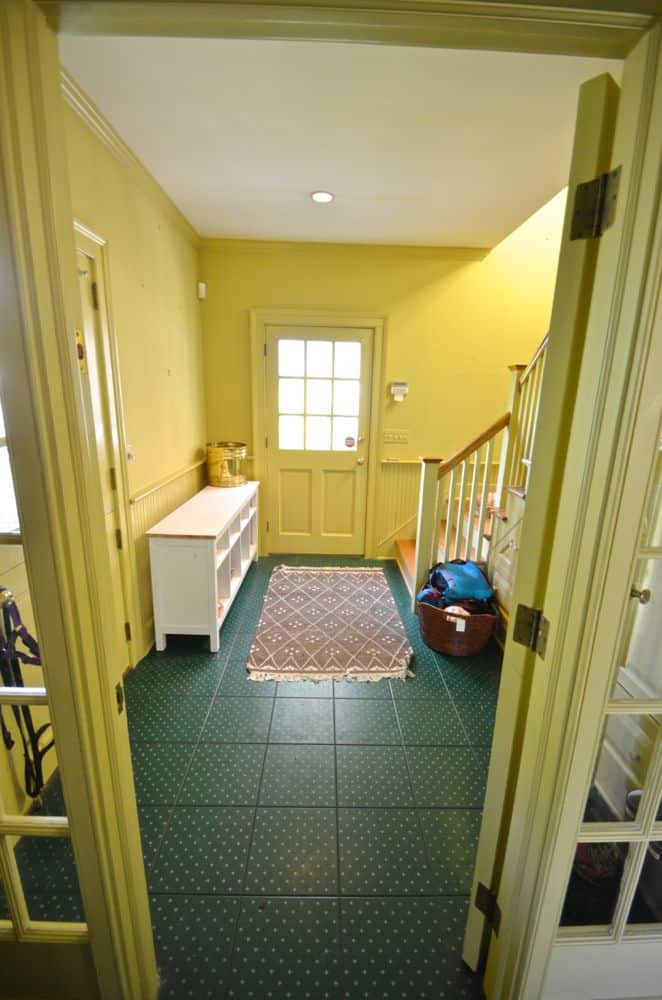 Granted there are fun built ins under the stairs, but the bulk of this family's clutter involves coats and backpacks and shoes. And this back hallway had nowhere for any of this stuff. So I got my organizational storage thinking cap on (it's a very cool cap, incidentally) and came up with a plan.
I wanted a place for shoes. Specifically each kid's individual shoes. We also needed hooks. ALLLLLL the hooks. And finally… something for miscellaneous storage. Here's what I came up with and spoiler alert: it's awesomely awesome. (Try to ignore the dated green floors… that's next on my hit list.)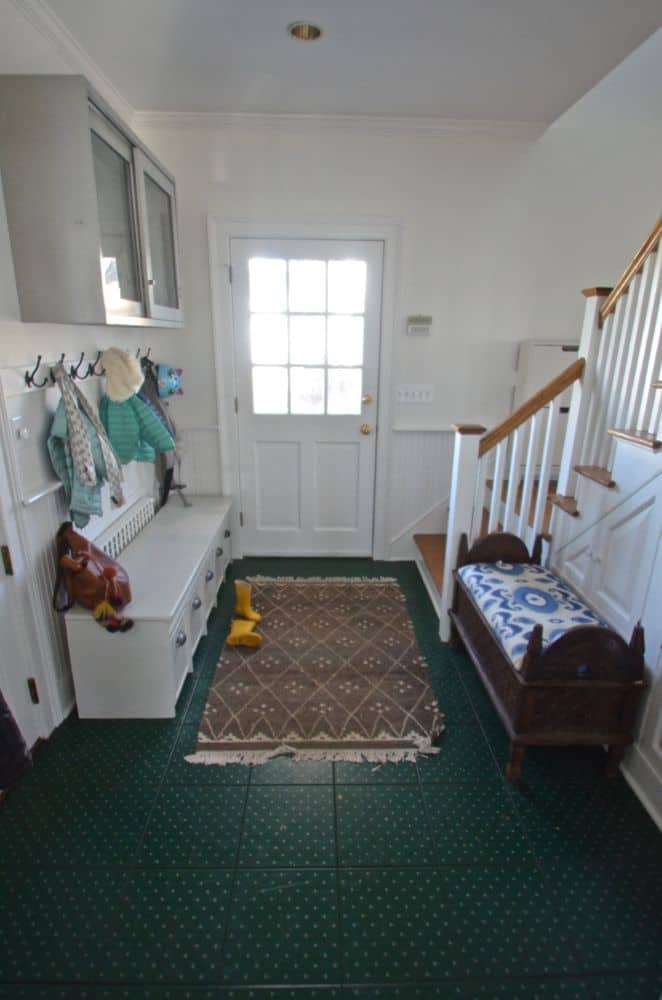 It all started with an industrial lab cabinet I grabbed for $60 from a favorite salvage joint. I love the sliding tempered glass doors and the overall vibe of the thing.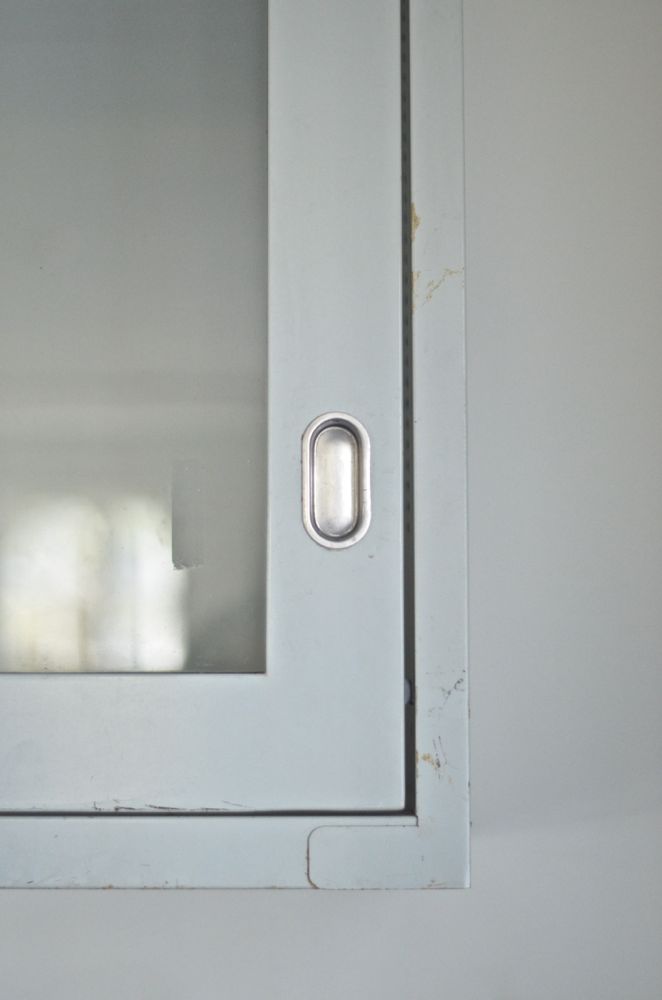 Below, I mounted a strip of 1×3 pine into the studs and hung as many hooks as I could fit. I'm using these ones from Home Depot (affiliate link).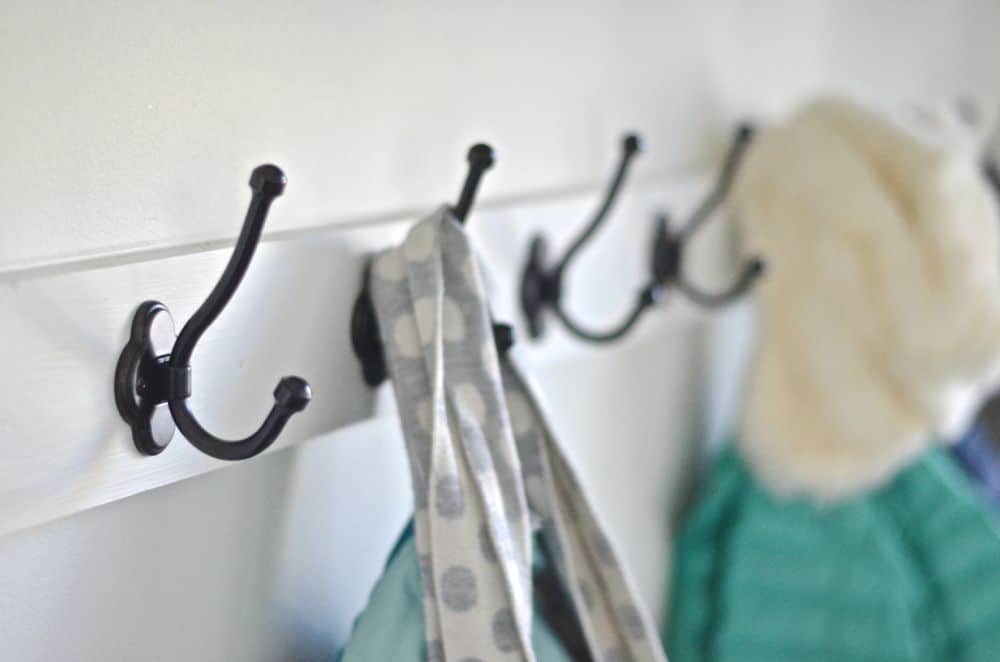 Under the stairs, I repurposed this fun wooden bench with leftover upholstery fabric from our family room chairs. The bench actually has storage inside too so bonus!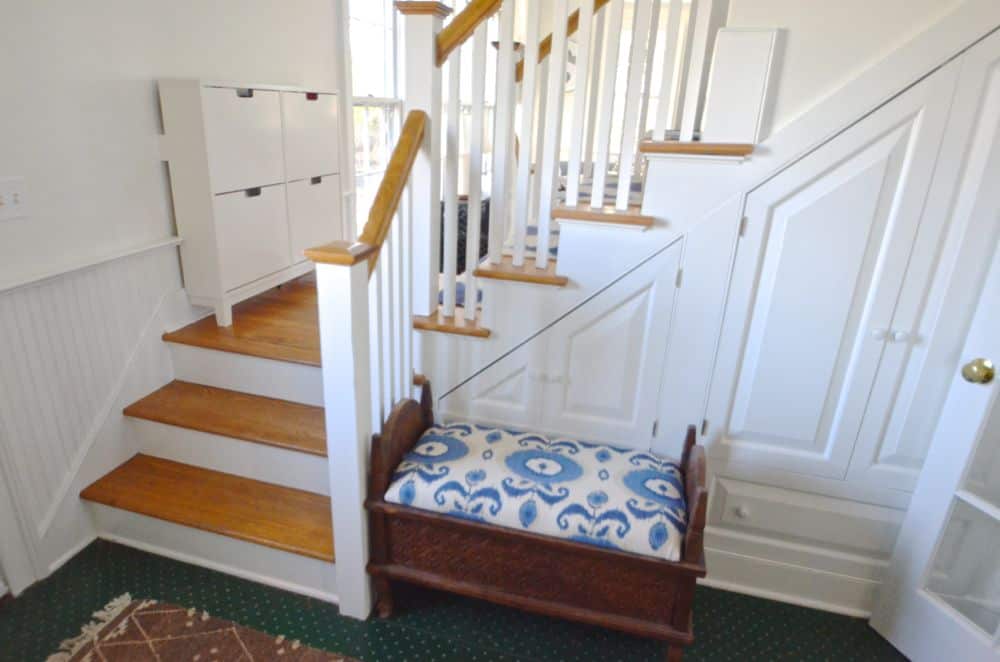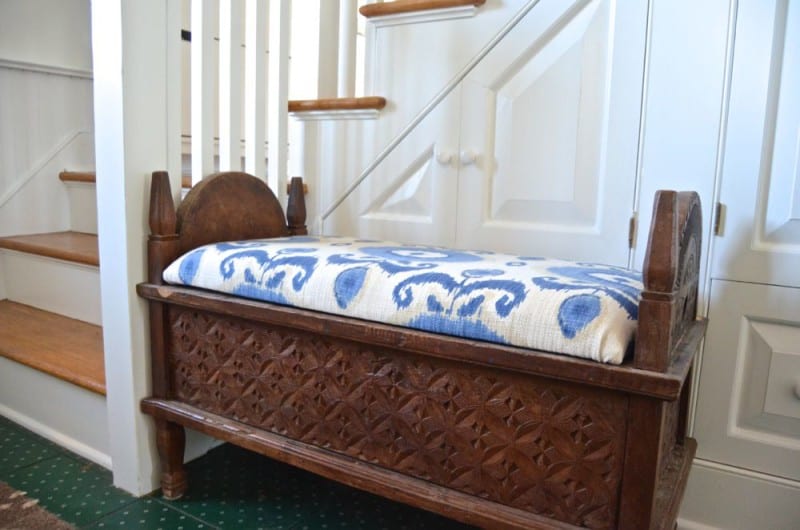 Okay. Onto the creme de la creme… that custom bench!  (Did I mention I built it? Like from scratch… it was just boards and screws. Like, whoa!)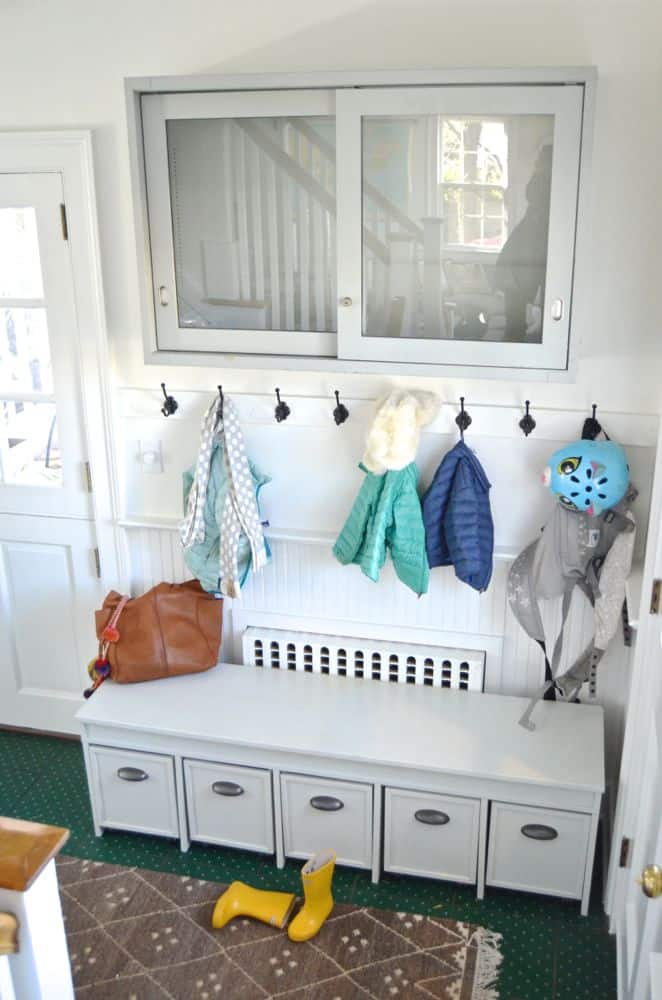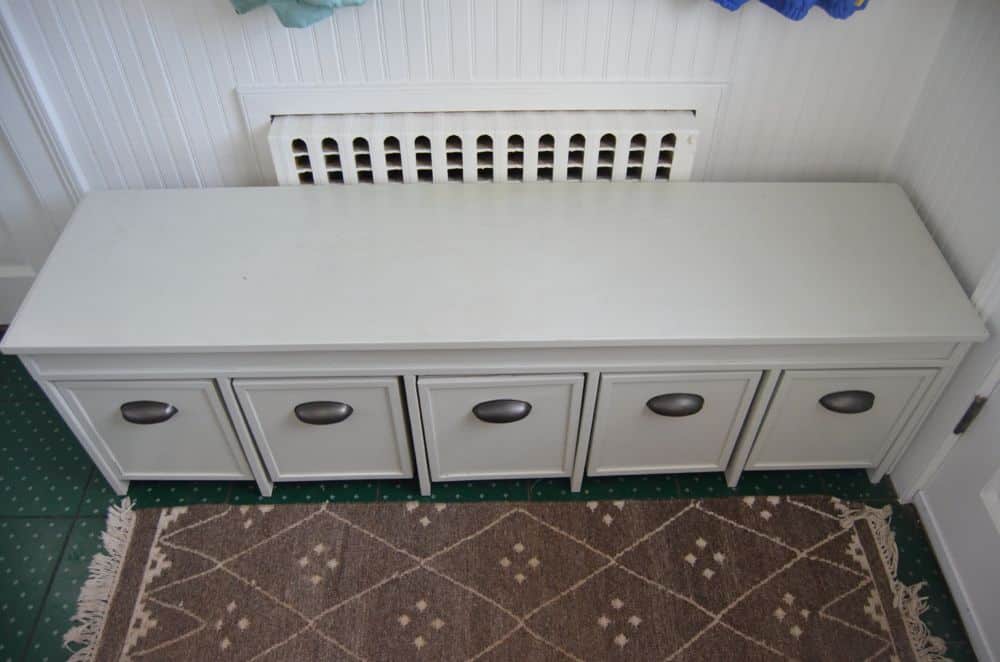 All I can do is show you the pretty pictures, because it takes me about a week to build one rectangle with online building tools. BUT… thankfully, one of my blogging besties is a building GENIUS and can make plans like this with the snap of her handy fingers. Jaime from That's My Letter is here for an assist, so head on over to her blog for all the amazing instructions and FREE step by step plans for this mudroom bench.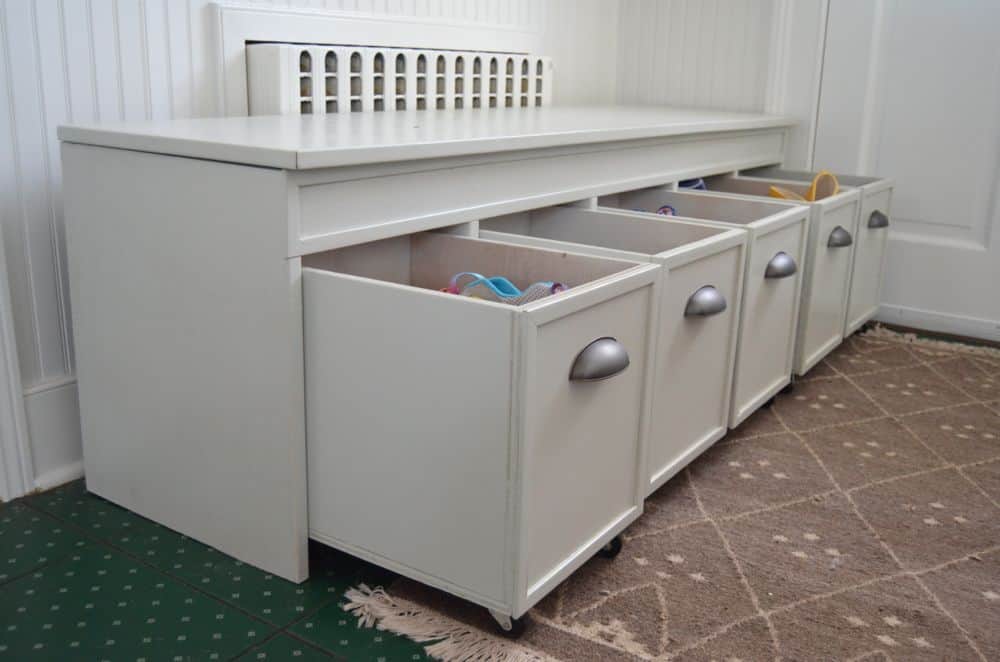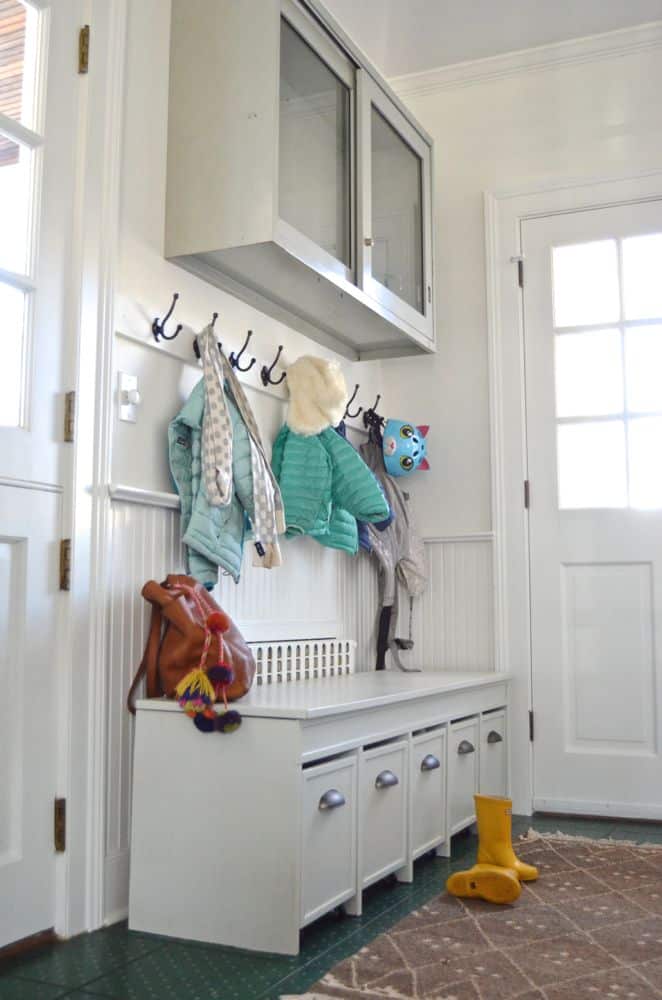 Like I said, I wanted 5 cubbies for shoes. To save on space, I made bins on casters that just slide in and out. The drawer pull is from Home Depot (affiliate link).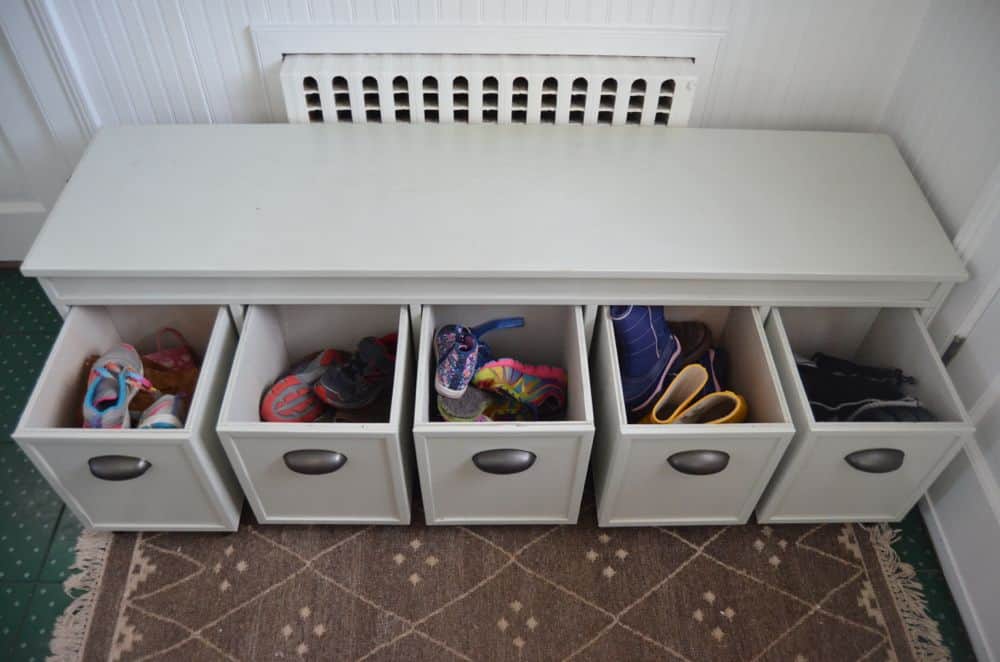 A seat is important for all these little guys who are still learning to put on socks and shoes. It's also a handy place to drop a purse other than the floor.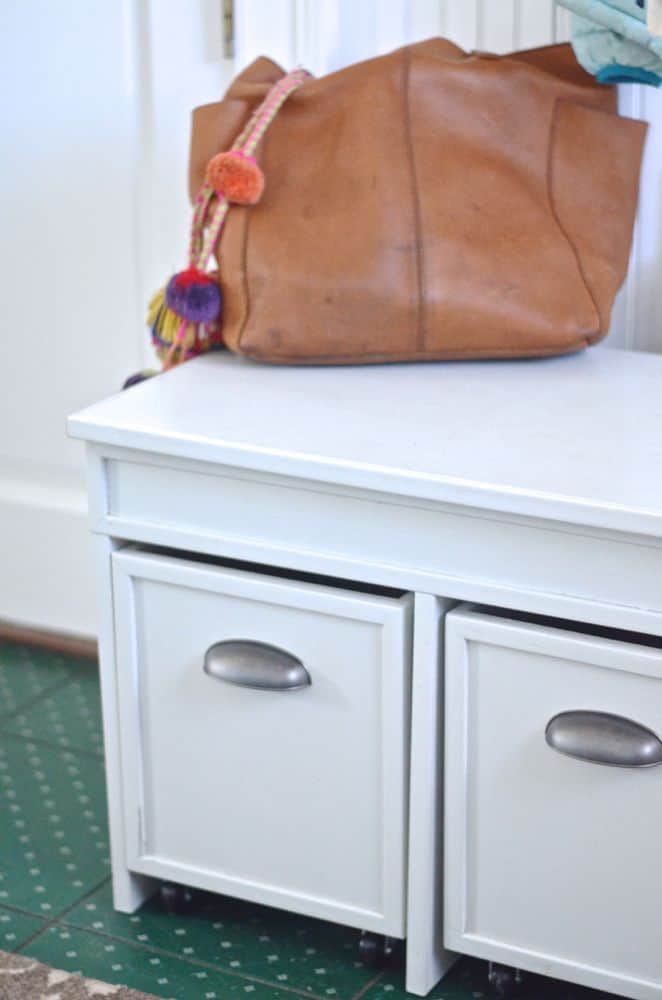 Lastly, when I saw these plans by the incomparable Ana White, I decided to incorporate the flip top storage in the seat of the bench! Easy and so great!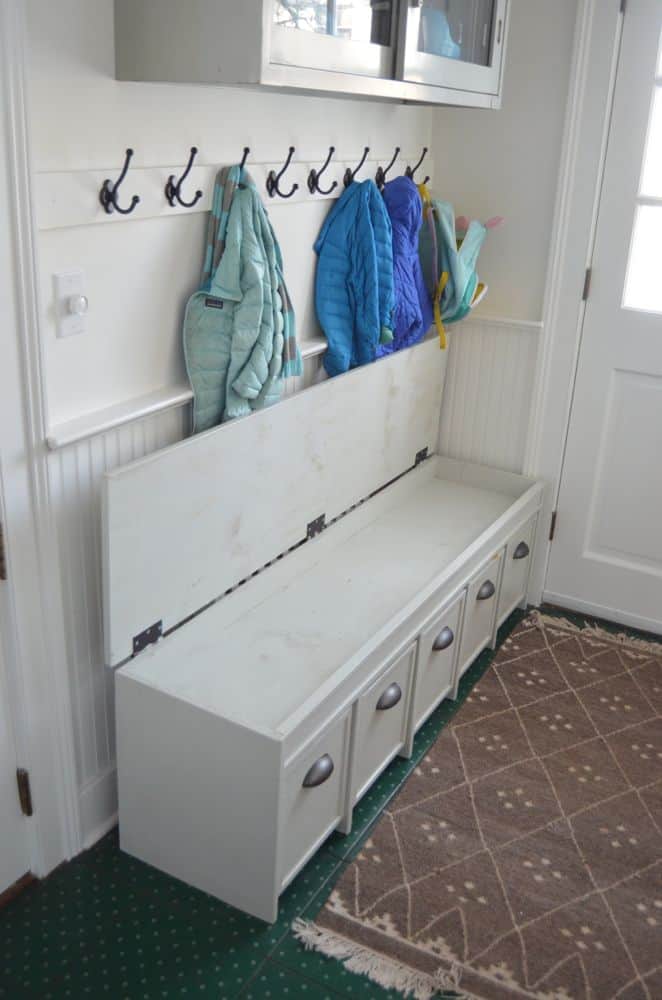 Just to remind you of how far this space has come… here's how it looked right after we moved in!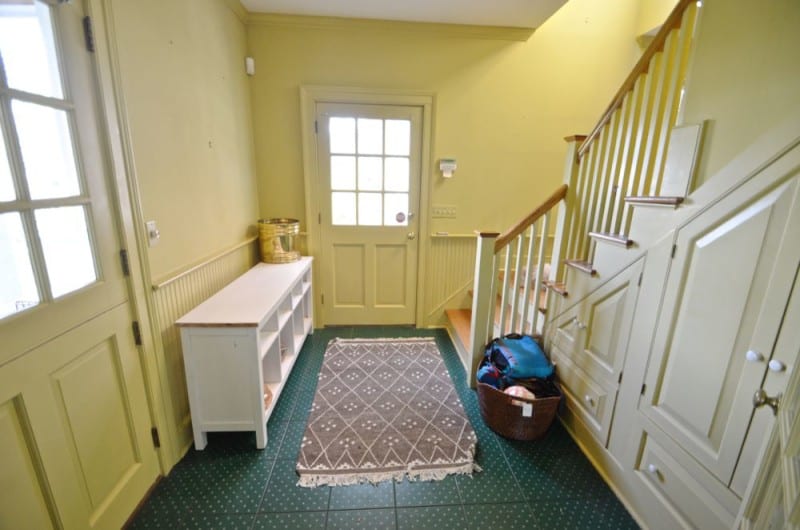 And here's how it is now! (You're noticing the fresh new coat of paint, right? I'll post about THAT soon too. Benjamin Moore's White Dove and it's given me a new lease on life in this space!)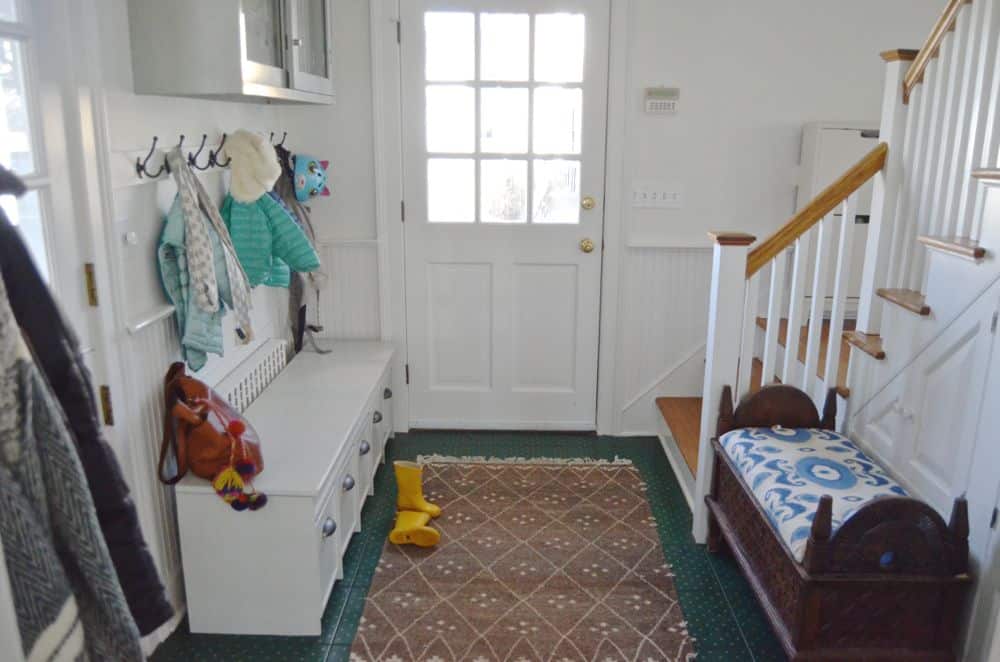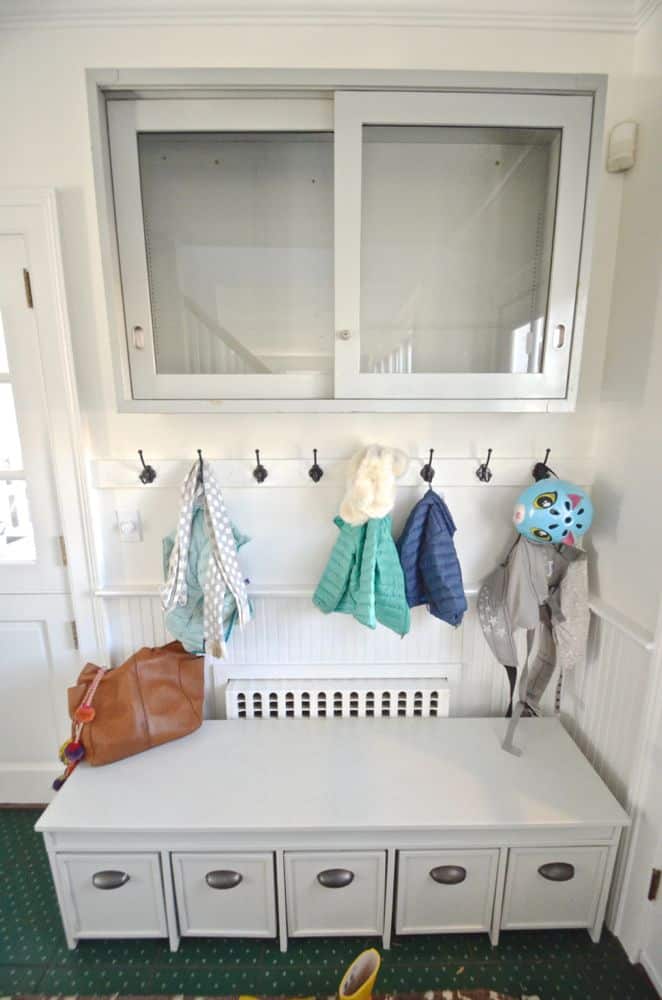 And another view from the family room so you have a sense of how the two spaces relate!