DIY Reading Nook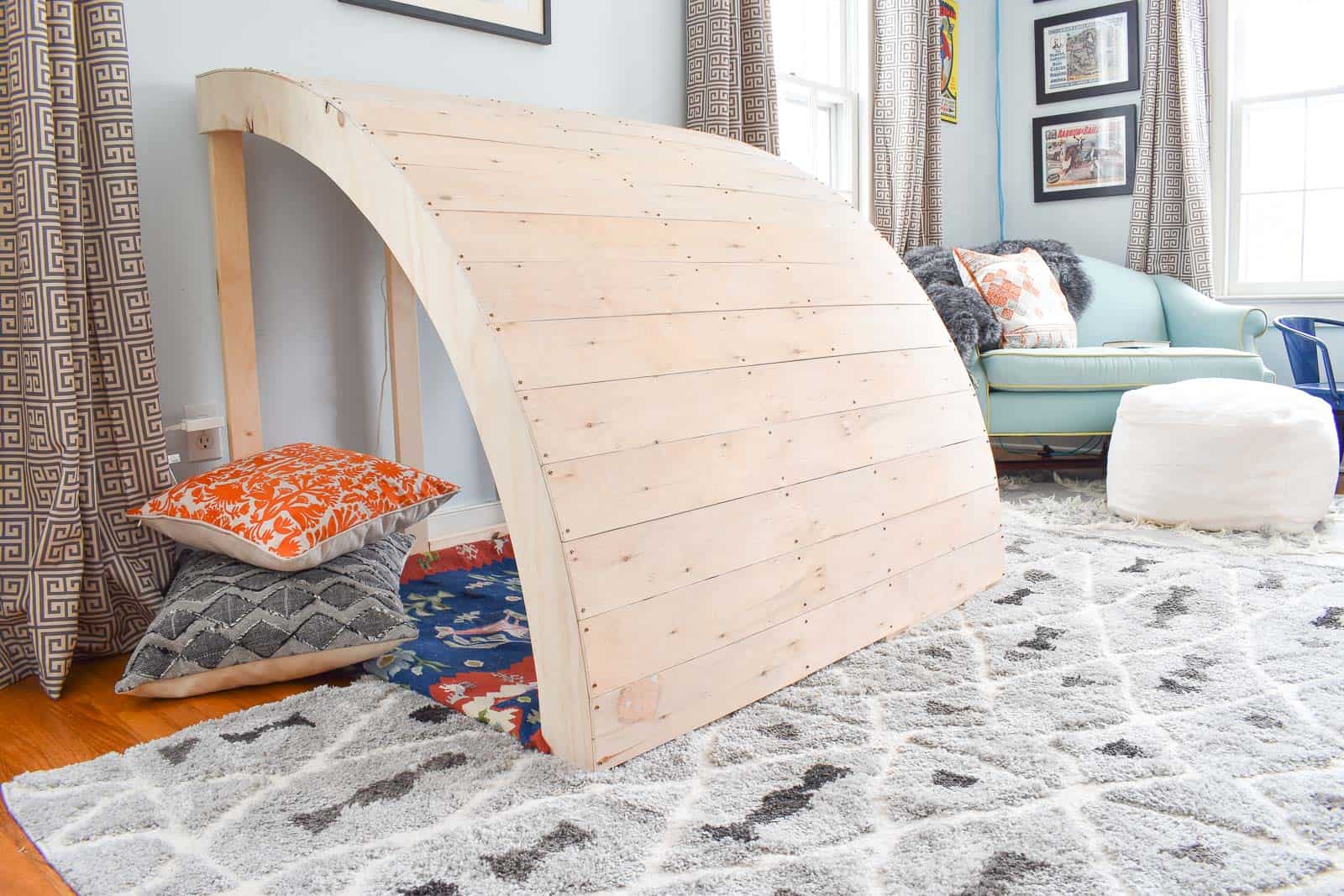 Disclosure: This post is sponsored by The Home Depot
Years ago in our old house I made a fun little reading corner for the kids, but it didn't make the move very easily so away it went. Last week, I had the MOST fun making another one for Oliver's room and this one is truly one of my favorite builds to date!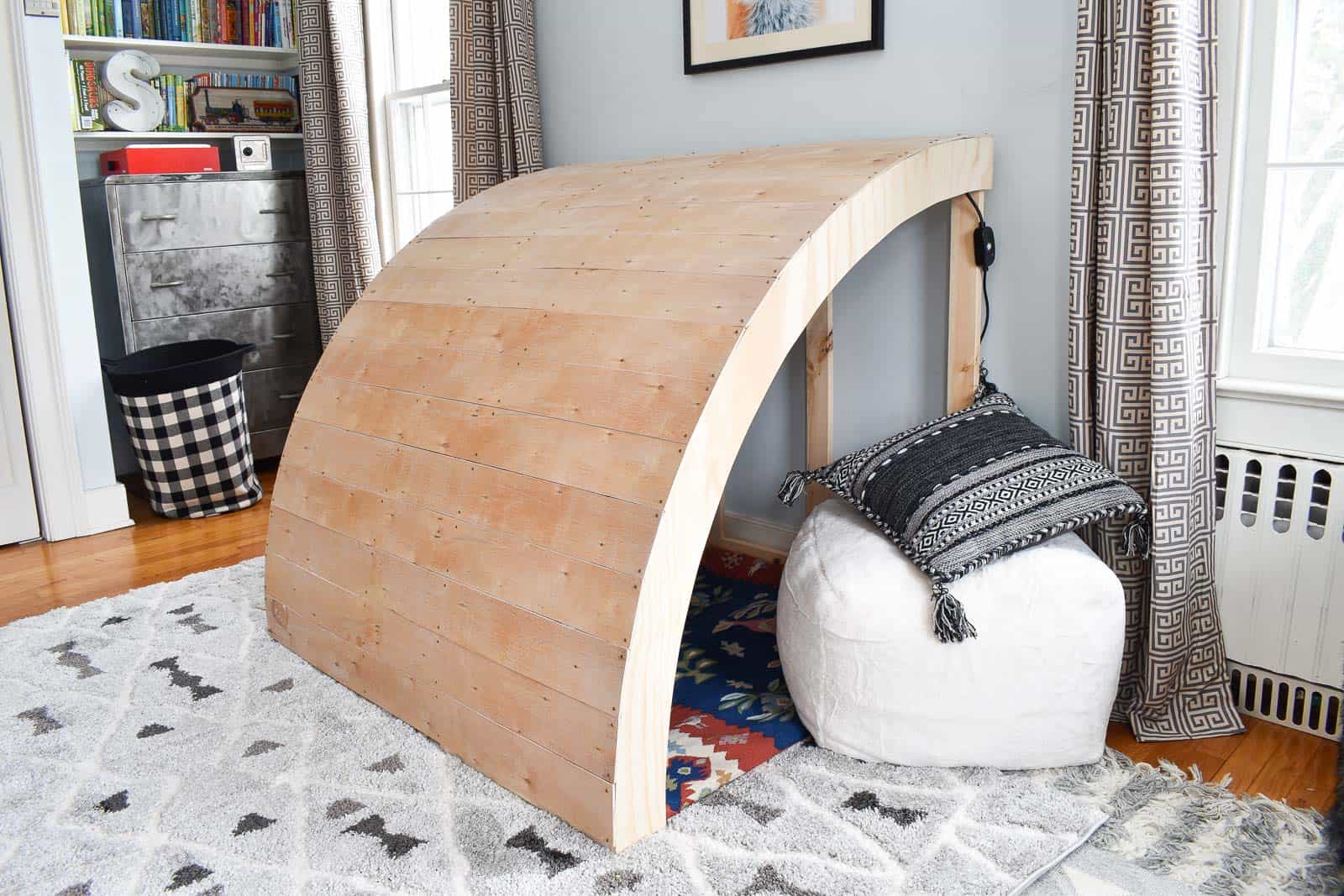 For the FULL instructions, head on over to The Home Depot blog, but feel free to ogle and feast your eyes on the finished version here in Oliver's room!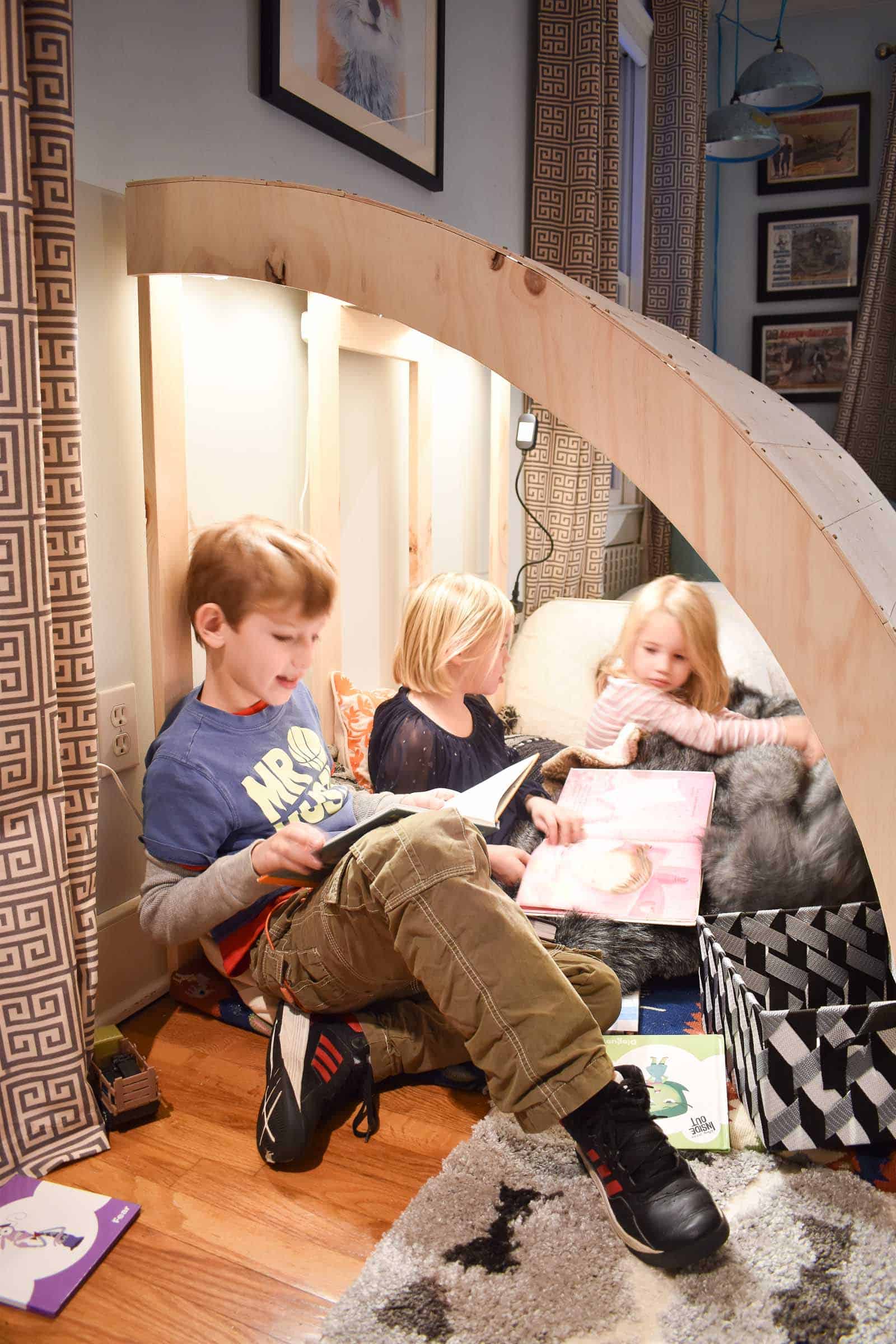 I love having books and places where the kids can cozy up and read throughout the house. All of their rooms have couches and ottomans and bookshelves, but this reading nook is next level quiet time stuff!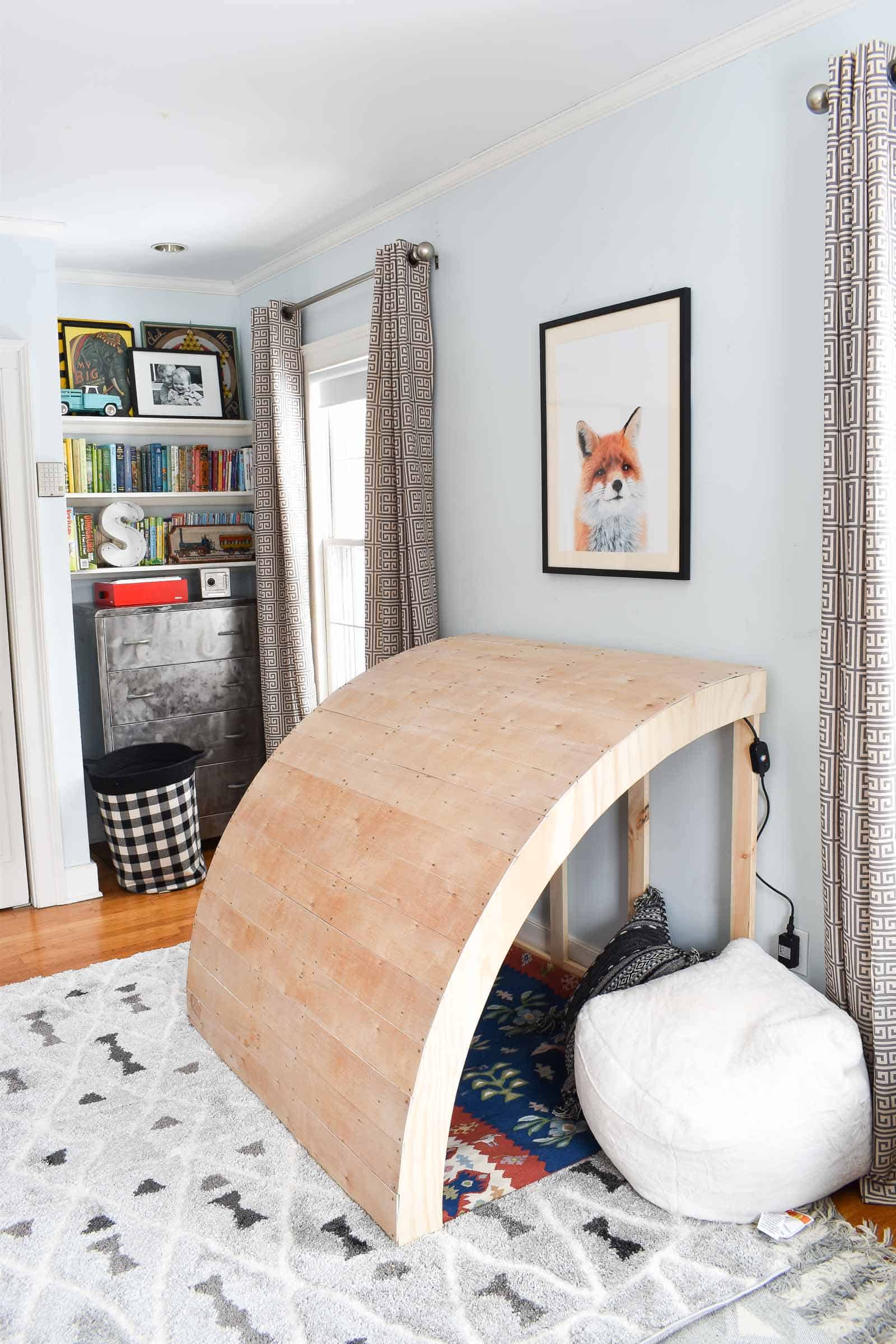 It's made from basic pine boards and then I cut down inexpensive underlayment for the 'roof'. I loved the woodgrain of the underlayment so I kept it bare. Also? It's super smooth so no fear of splinters. (It IS a little thinner than, say, plywood but I've told the kids they cannot CLIMB on the reading nook so fingers crossed, that directive works!)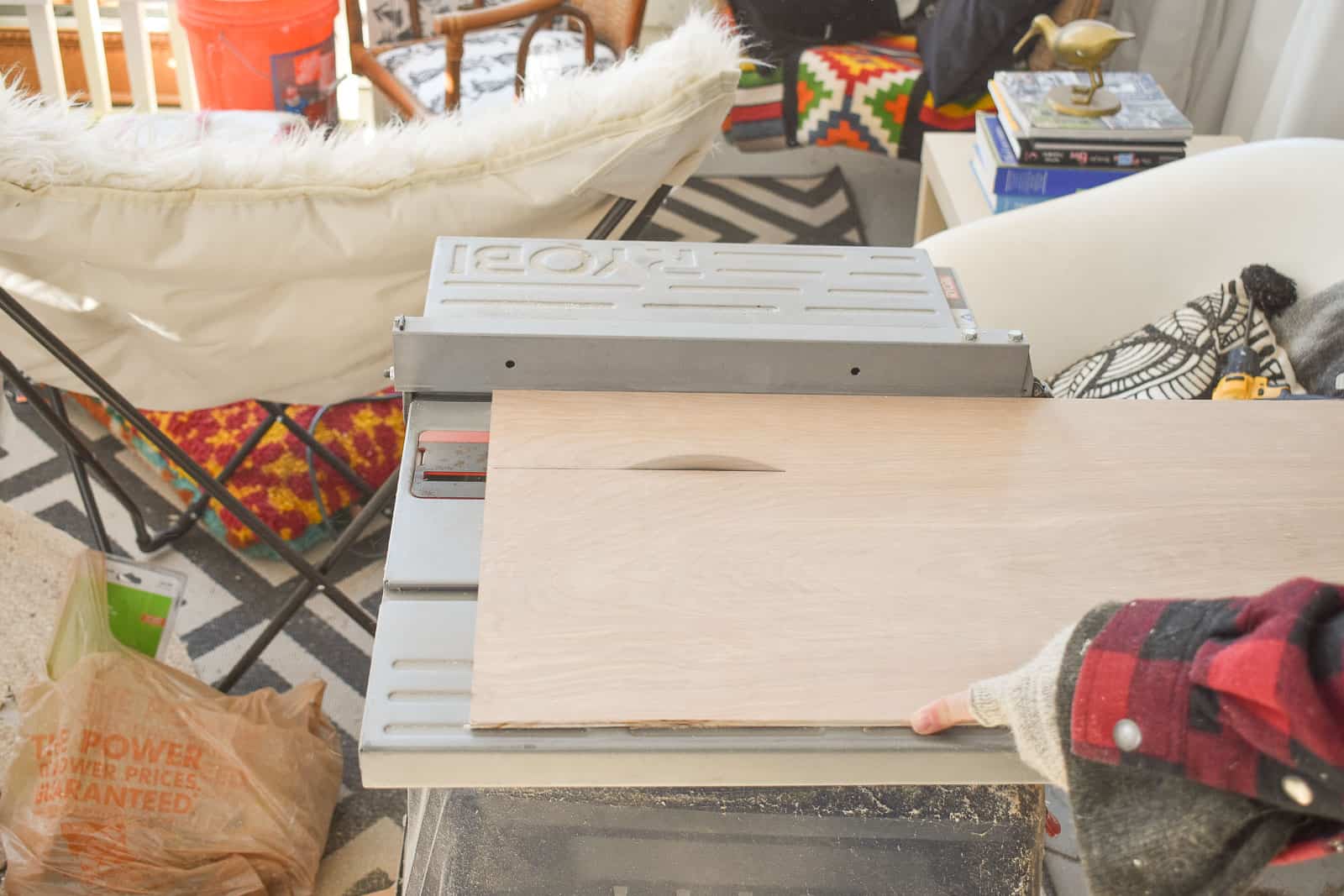 Inside the nook, there are multicolored rope lights (affiliate) so Oliver can pick his ambiance and then I also attached two LED puck lights so it's bright enough for him to read. Needless to say, the kids enjoy the light feature a great deal.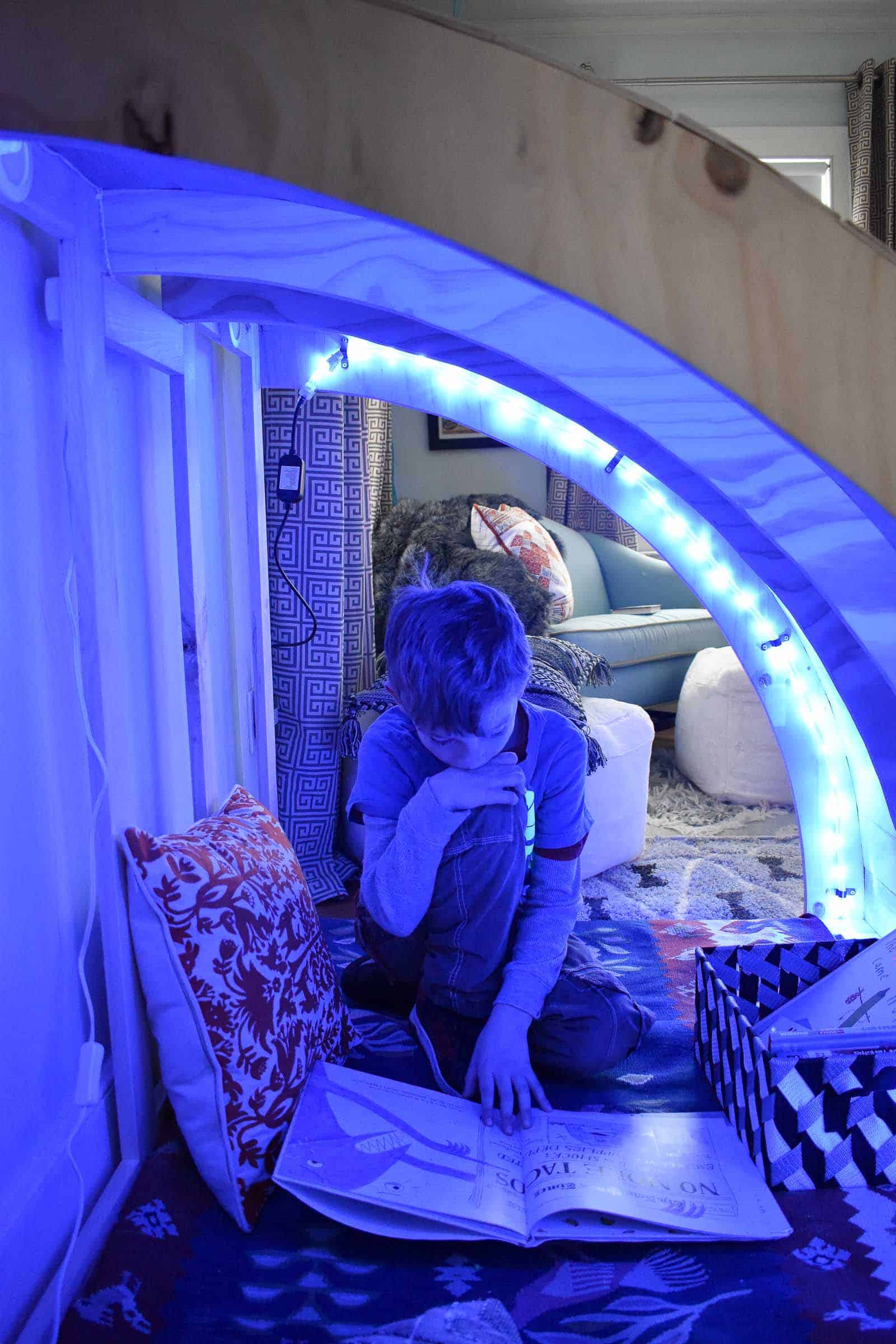 To keep it cozy, we lay down thick furry blankets, throw pillows and a couple of soft poufs. A set of new baskets means a handful of reading materials is always handy.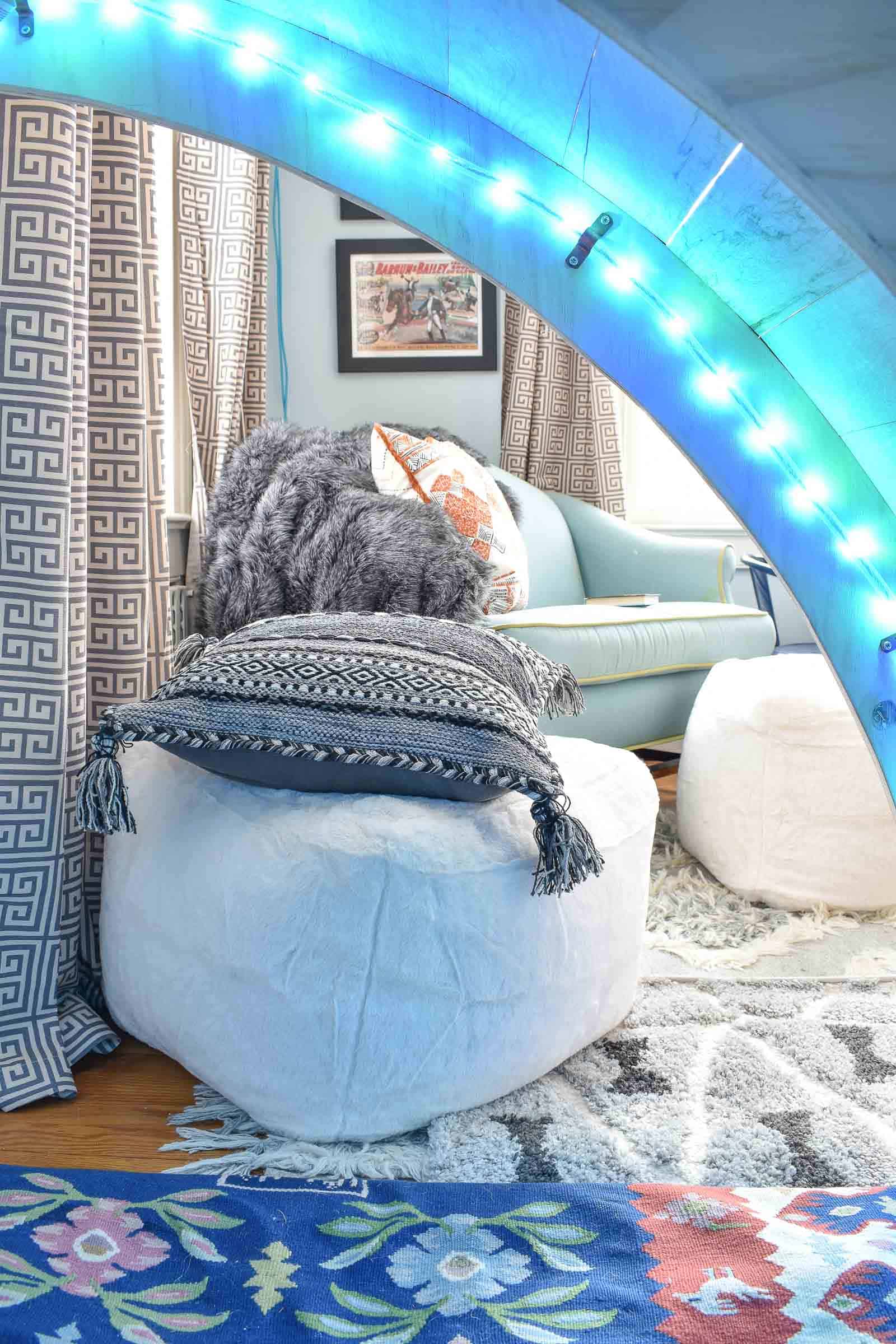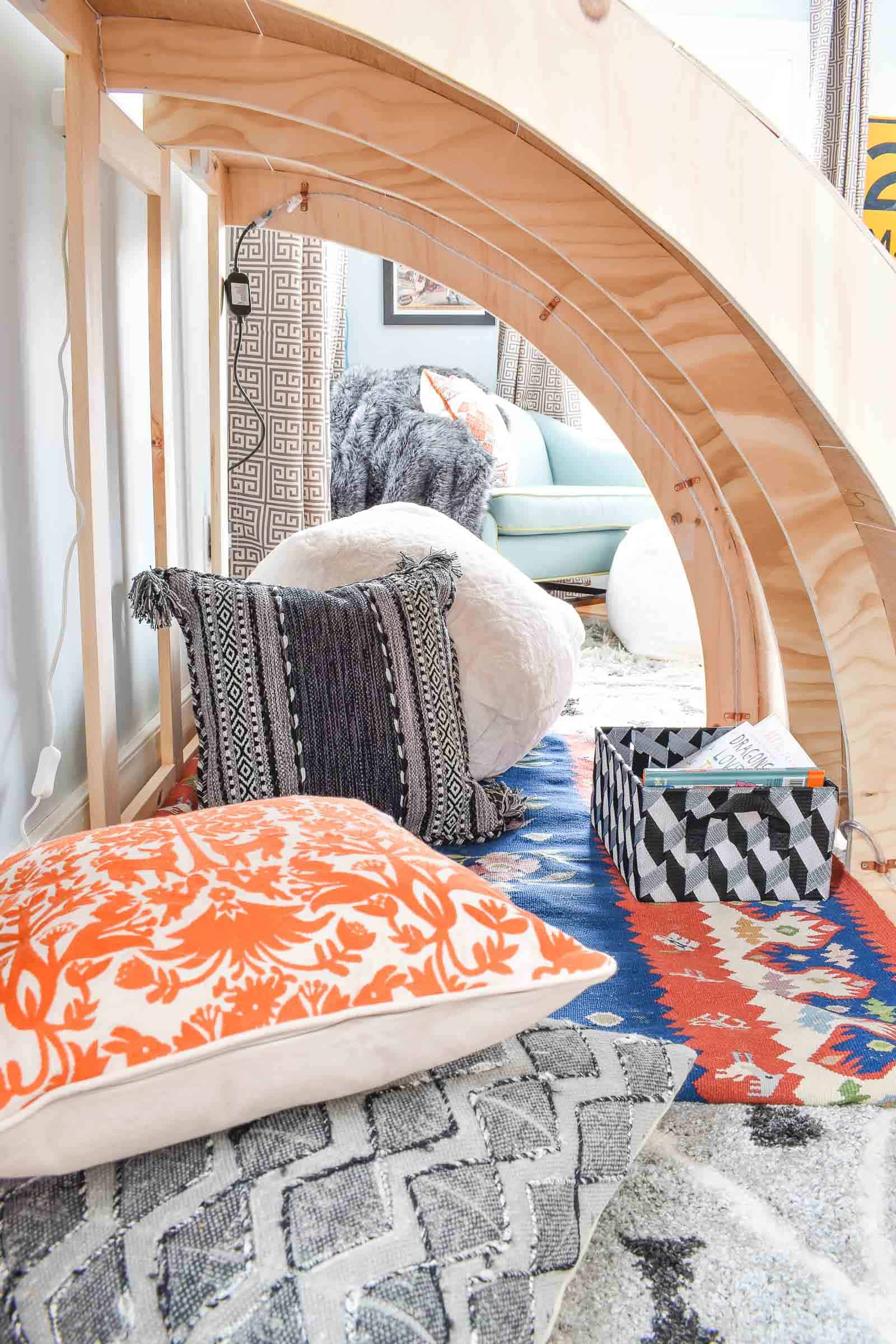 So far… this space has been the first destination for all of the kids (much to Oliver's chagrine), when they get home from school. Sometimes they turn off all the lights and just play around with the rainbow rope lights, but *sometimes* they actually settle in together for a little bit of cozy reading!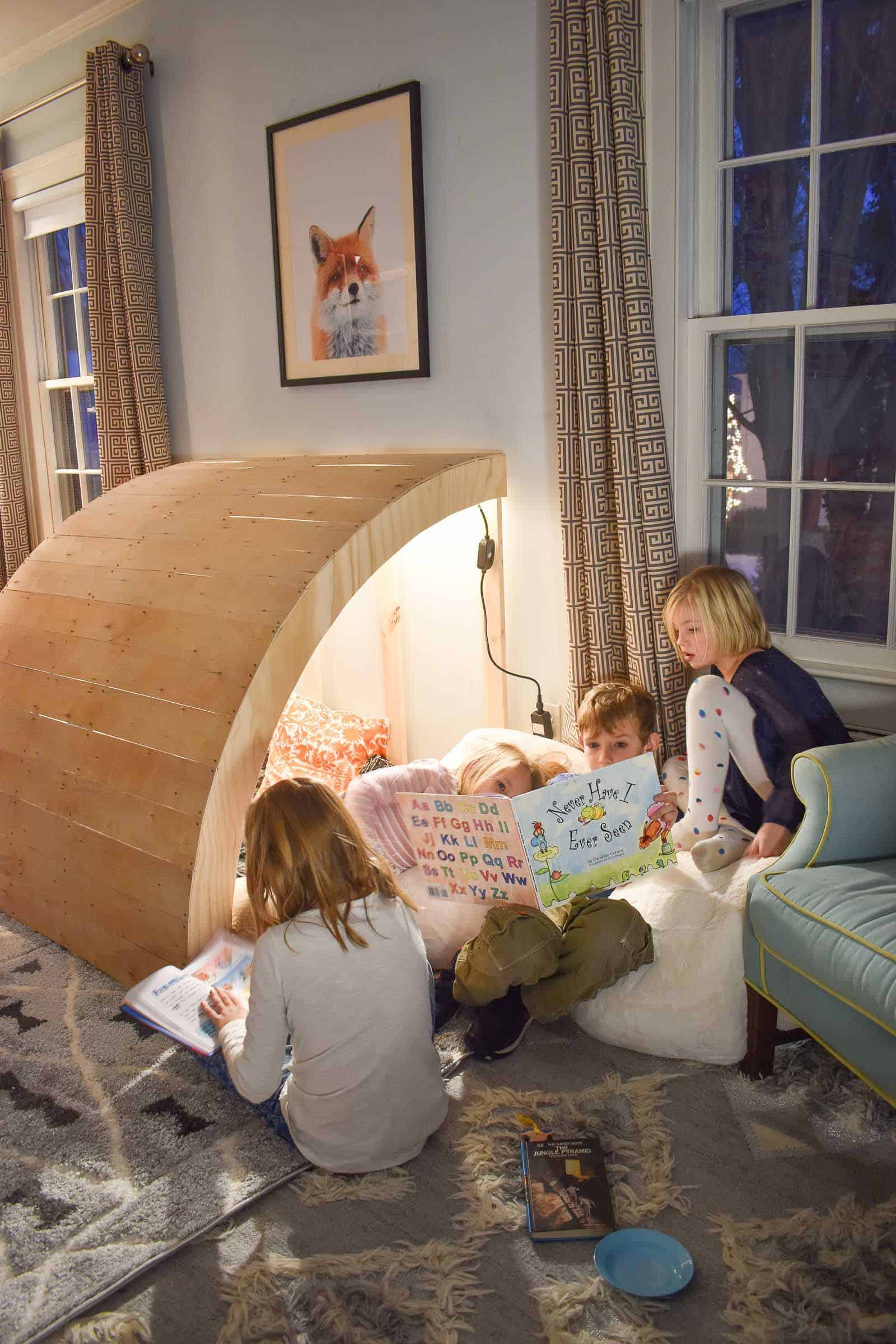 To add to the comfort factor, I hung those graphic curtains which make the whole space feel a bit more sophisticated. That fun new fox print ties in with Oliver's orange trundle bed and a new fluffy gray rug frames the nook perfectly.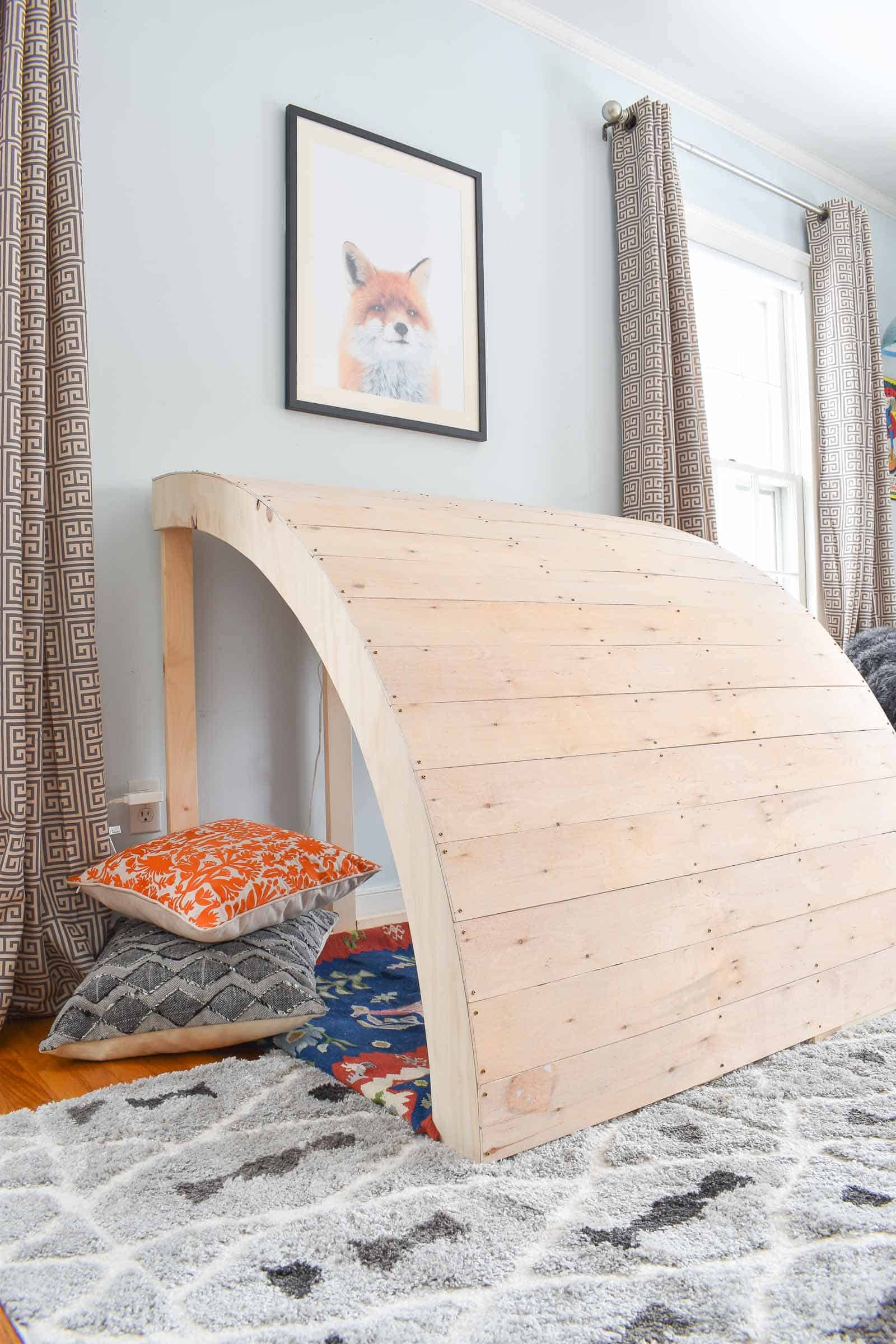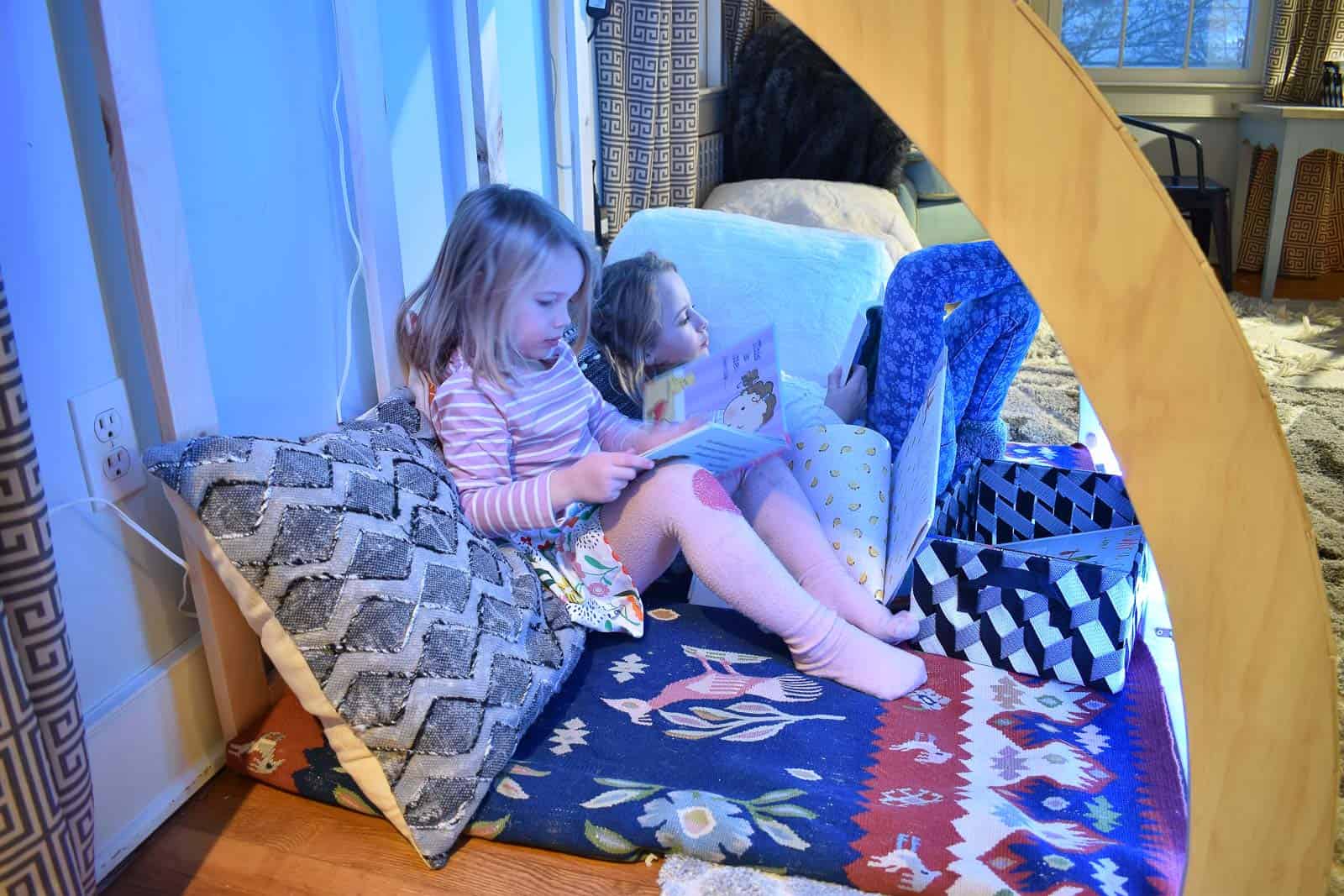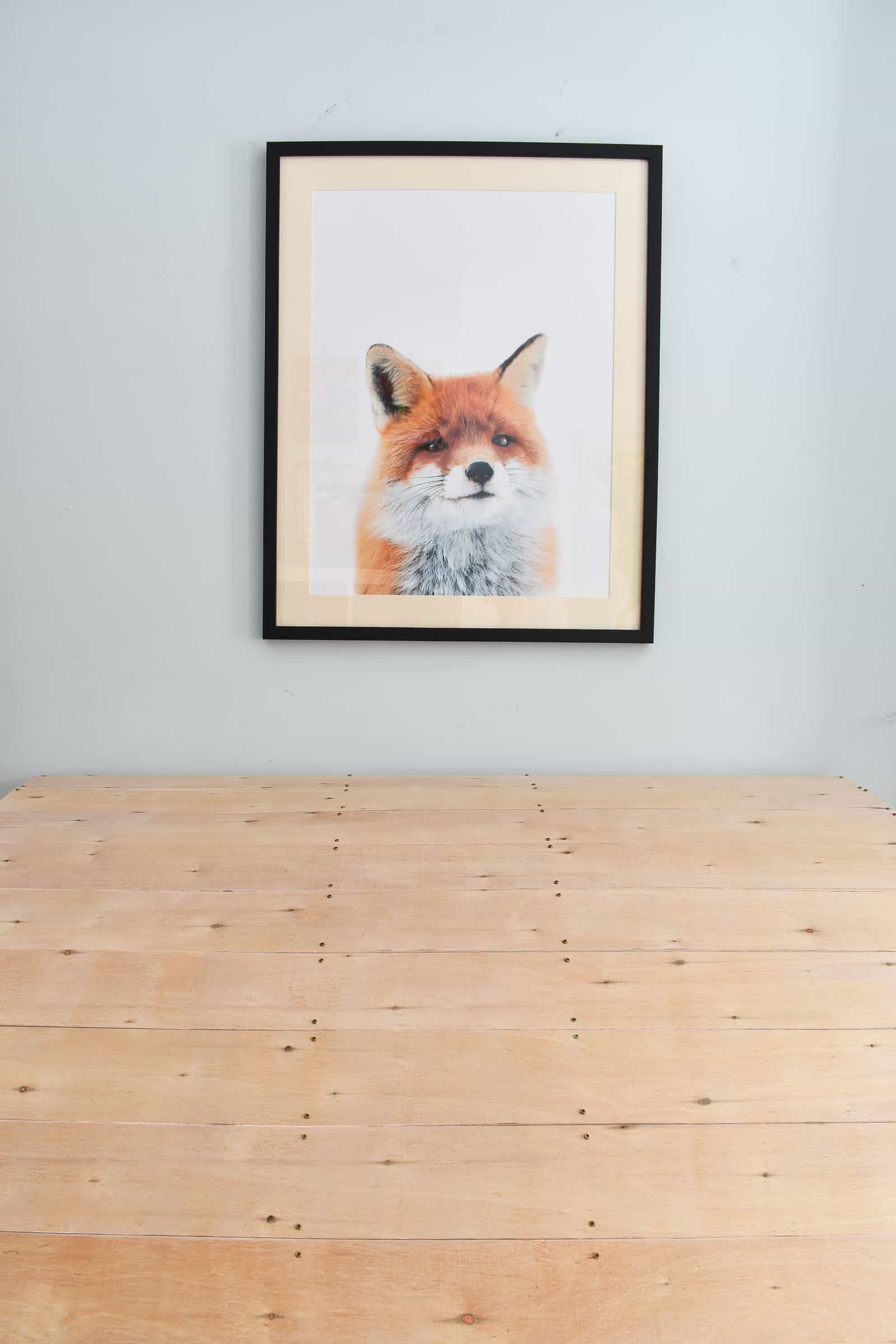 Not gonna lie, I could spend a while in this nook under the soft blue lights of the LED rope, covered with a soft blanket and flipping through HGTV magazine… when I was little, I remember playing in an old refrigerator box out in our backyard and it felt magical to have this space in which I could just sit and imagine and make believe. I'd love to think that my kids might remember this nook as the same sort of hideaway!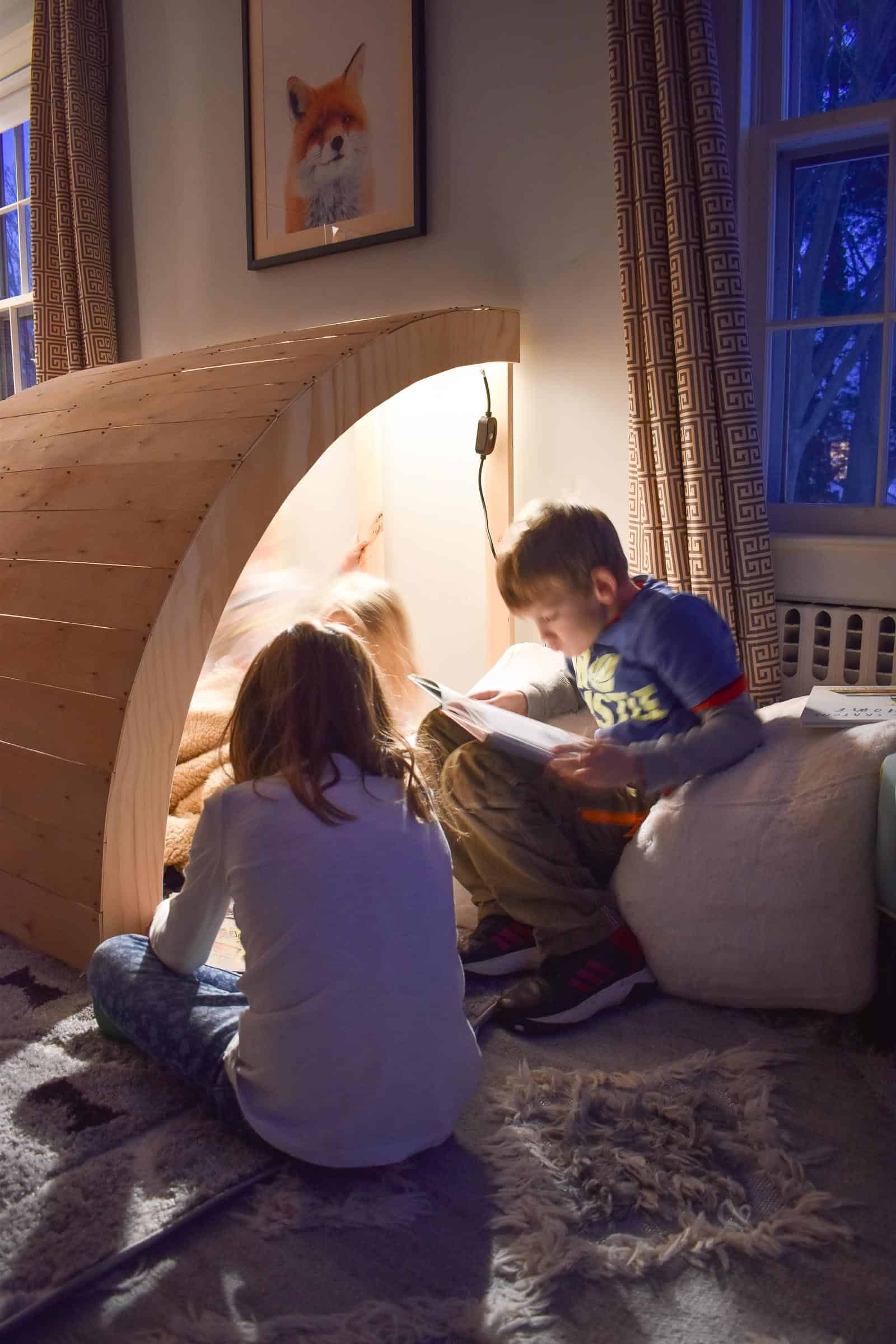 Did you guys have a clubhouse or a fort when you were little? ENDLESS hours of plotting and planning and dreaming. (Again… full plans HERE!)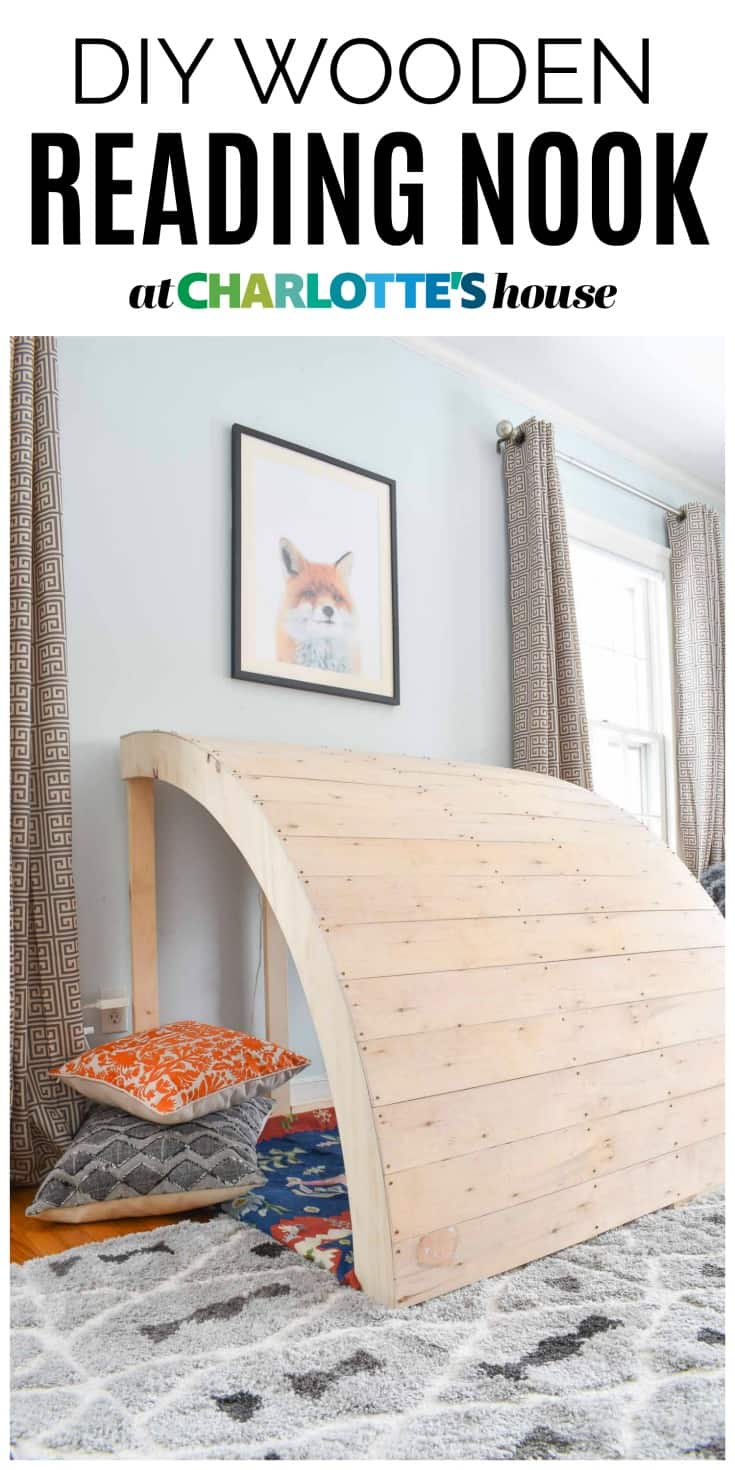 I acknowledge that The Home Depot is partnering with me to participate in this Reading Nook Project (the "Program"). As a part of the Program, I am receiving compensation in the form of products and services, for the purpose of promoting The Home Depot. All expressed opinions and experiences are my own words. My post complies with the Word Of Mouth Marketing Association (WOMMA) Ethics Code and applicable Federal Trade Commission guidelines."