I LOVE a cheap and easy craft, and this stunner was one that took $1 to make, and maybe 15 minutes to put together. How's THAT for a winning combination?!  Another feature of this project extraordinaire is that you can totally customize it with different papers… I used book pages, but there's no reason you couldn't use rainbow colored paper or paint your own! (Materials list at the end of the post.)
$1 Paper Circle Garland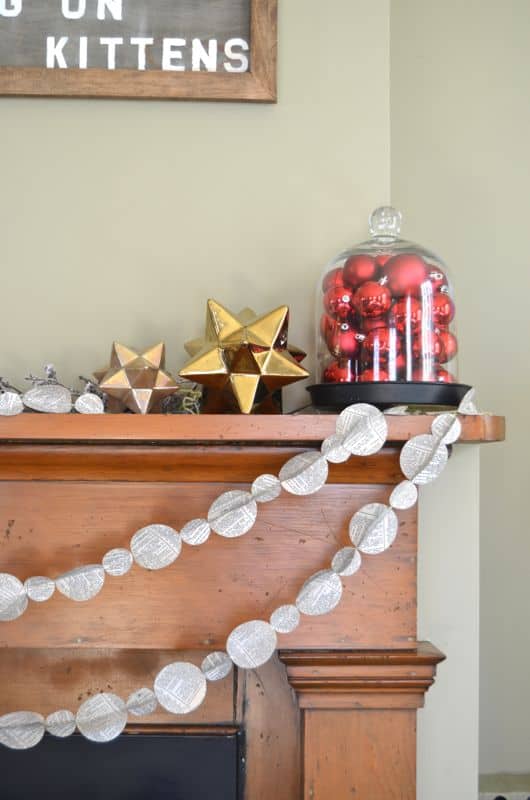 Step 1
Cut out circles with your circle punch.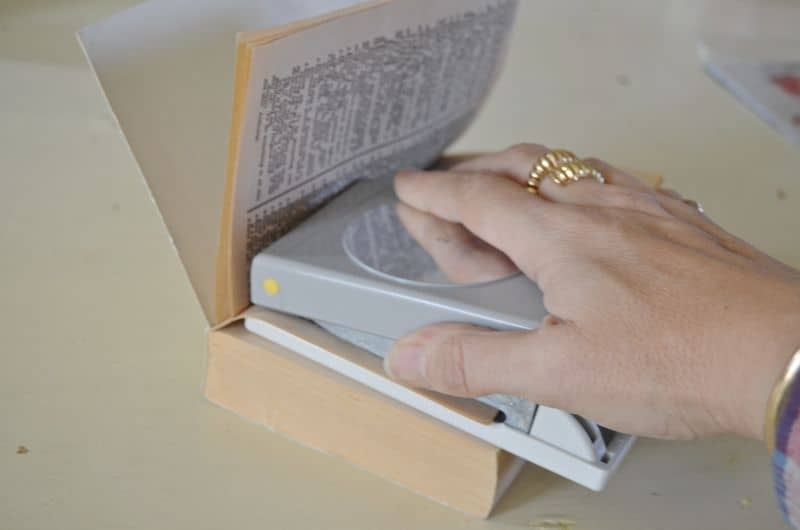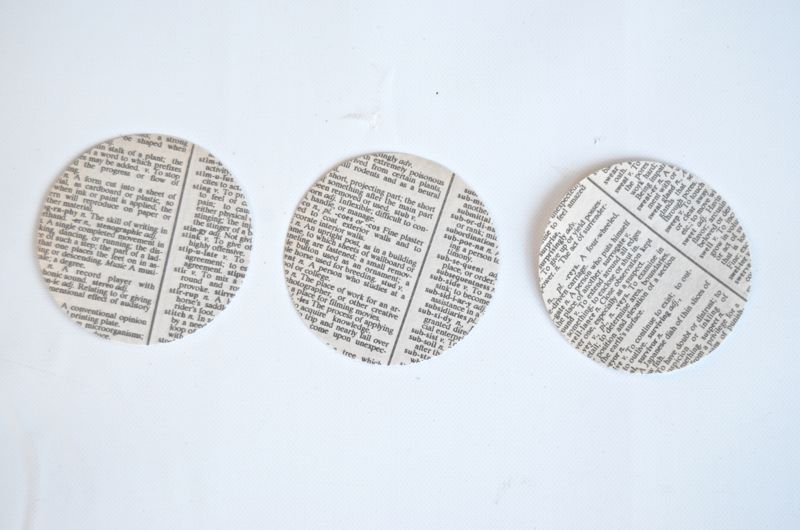 Step 2
Fold the paper circles in half.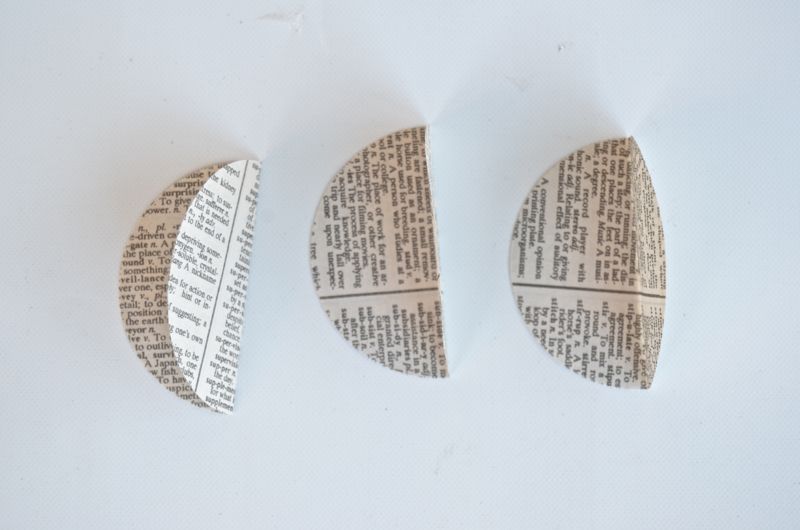 Step 3
Glue two circles, pressing the halves together.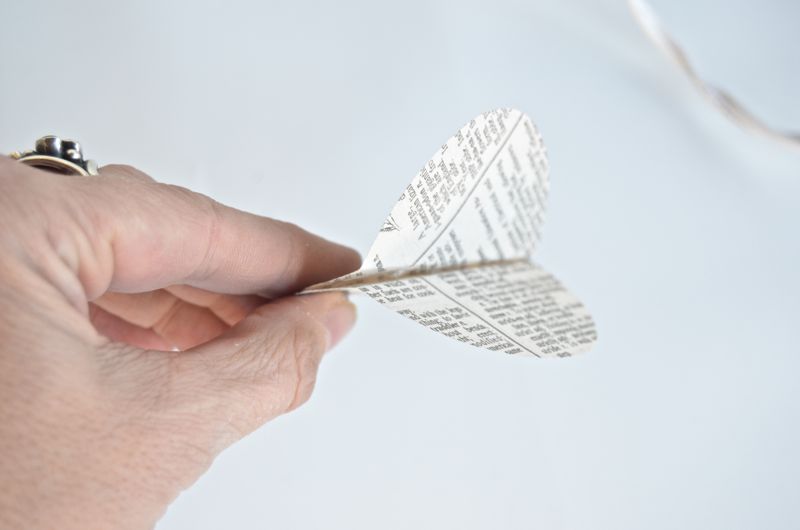 Step 4
Glue a third circle, again pressing the halves together to make a paper star/ sphere.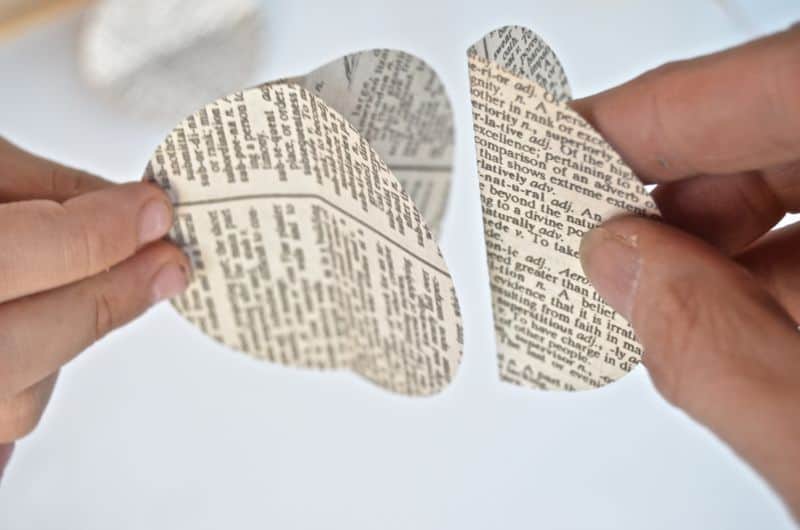 Step 5
Grab a length of wool and use the wire to make a needle (Fold in half and twist). String the yarn through the middle of each star/ sphere..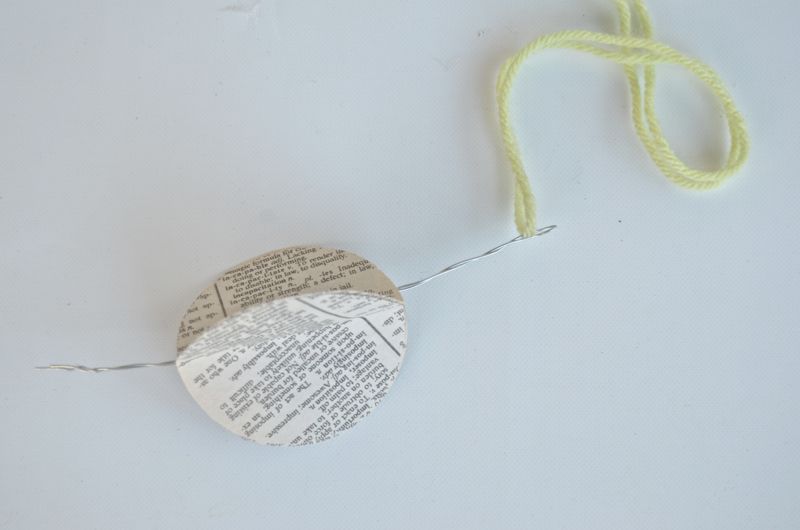 Aaaaand that would be it. This could look just as amazing with colorful paper or even paper that the kids have painted or scribbled all over! Again… so fast, so easy, so pretty.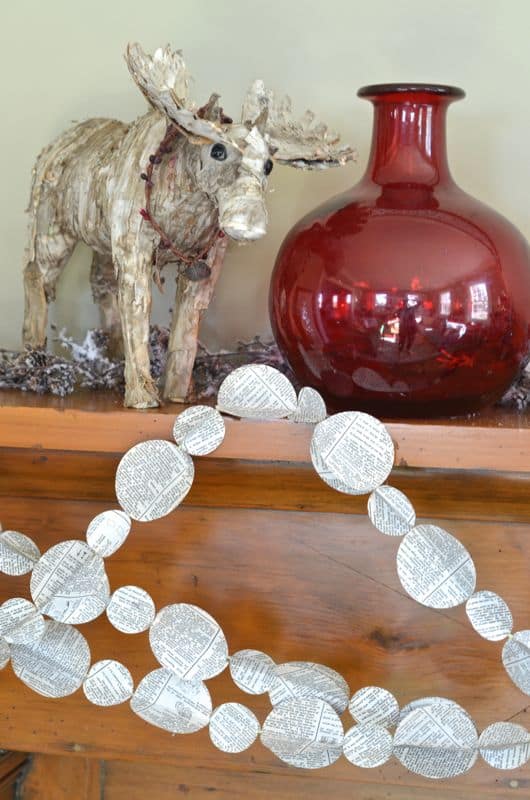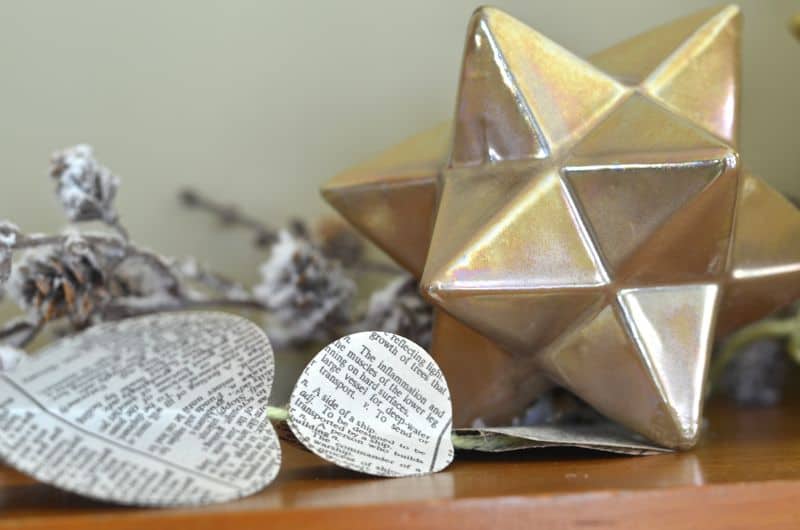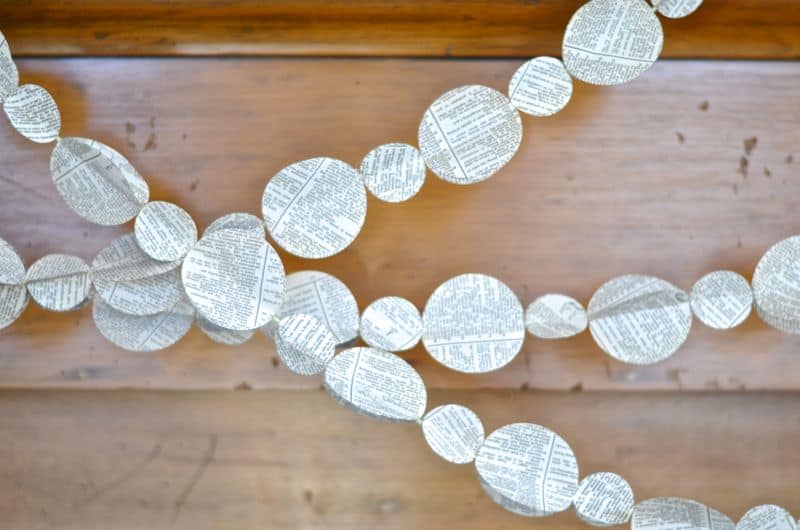 I'm using this to decorate a holiday mantel that's coming together over here, but the neutral of the old book pages means this *could* stay up year round! Just sayin'…
Materials
(affiliates included for your convenience)
• an old book*
• hot glue gun
• circle punch (I used two different sizes to create this garland.)
• wire/ wire cutters
• yarn or twine
(*Before anyone gets upset that I'm punching holes in an old book, rest assured that this dictionary was wildly out of date… I checked and "bootylicious" was nowhere to be found.)