Welcome to At Charlotte's House, everyone! If you're coming over from Kristy's page, thanks so much for stopping by! I'm SO excited to be joining so many amazing talents for this Summer Seasonal Simplicity Tour and I can't wait to see everyone's gorgeous spaces! Thanks again to Krista and April for organizing!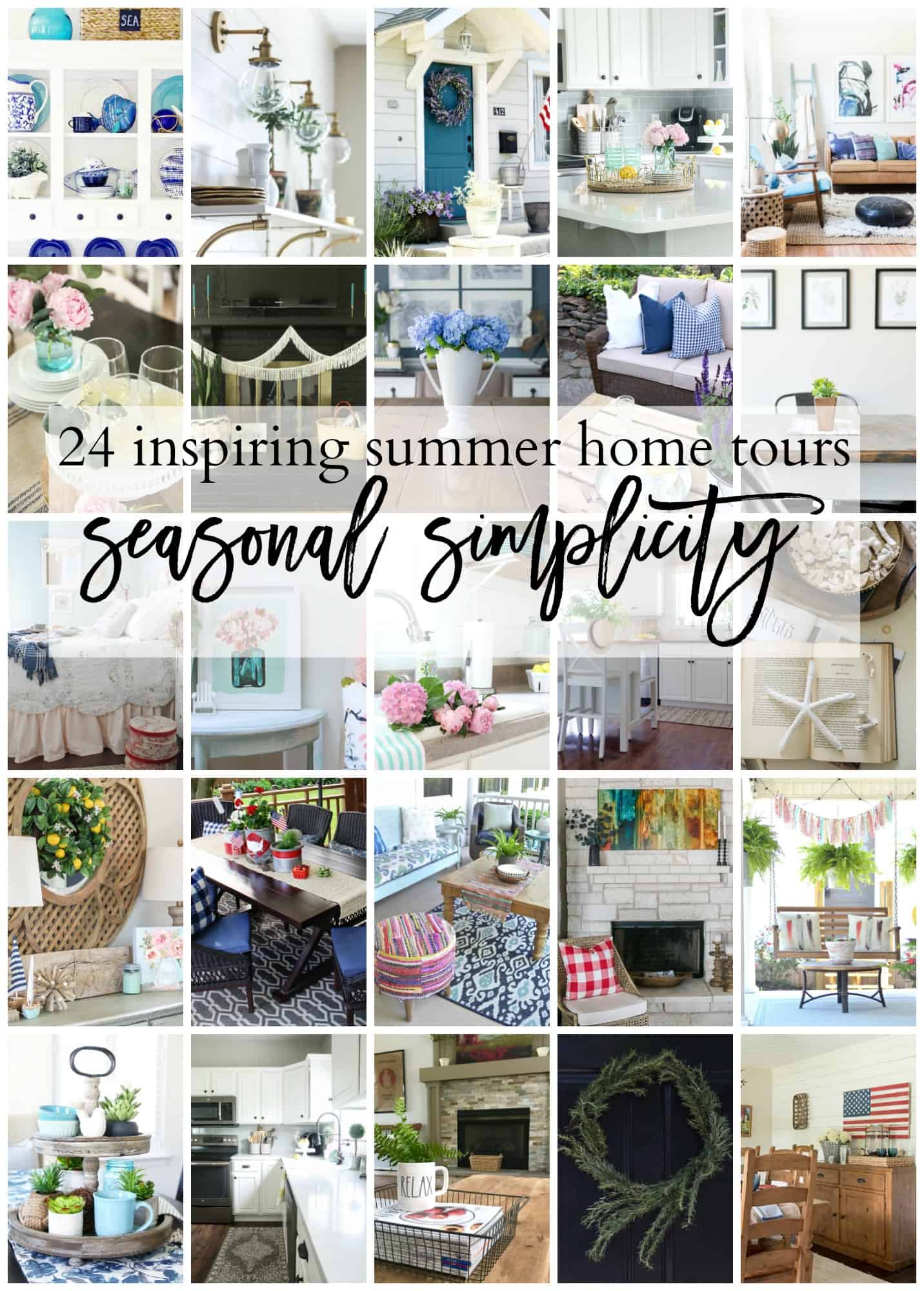 We have a lovely back porch that looks out over the backyard and opens up into the dining room. It's the perfect spot for relaxing in the summer and it was one of the first spaces I tied together when we moved into this house a couple of years ago. I haven't really touched it since and… it was time for a little bit of an update.
This was the state of the porch when I began. Discarded furniture had migrated out there. The floor was filthy. The shelf was overflowing and the whole space was in cluttered disarray.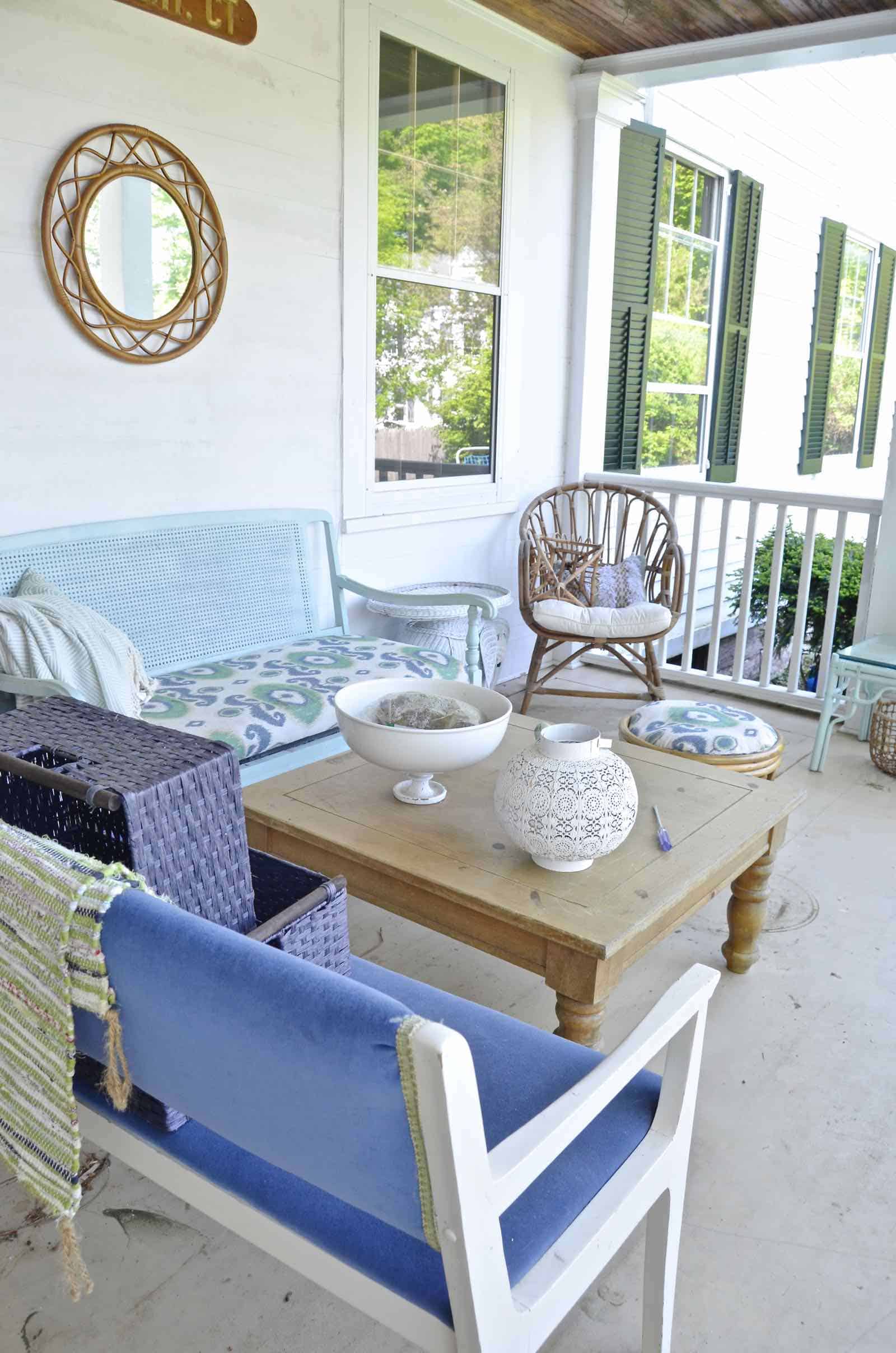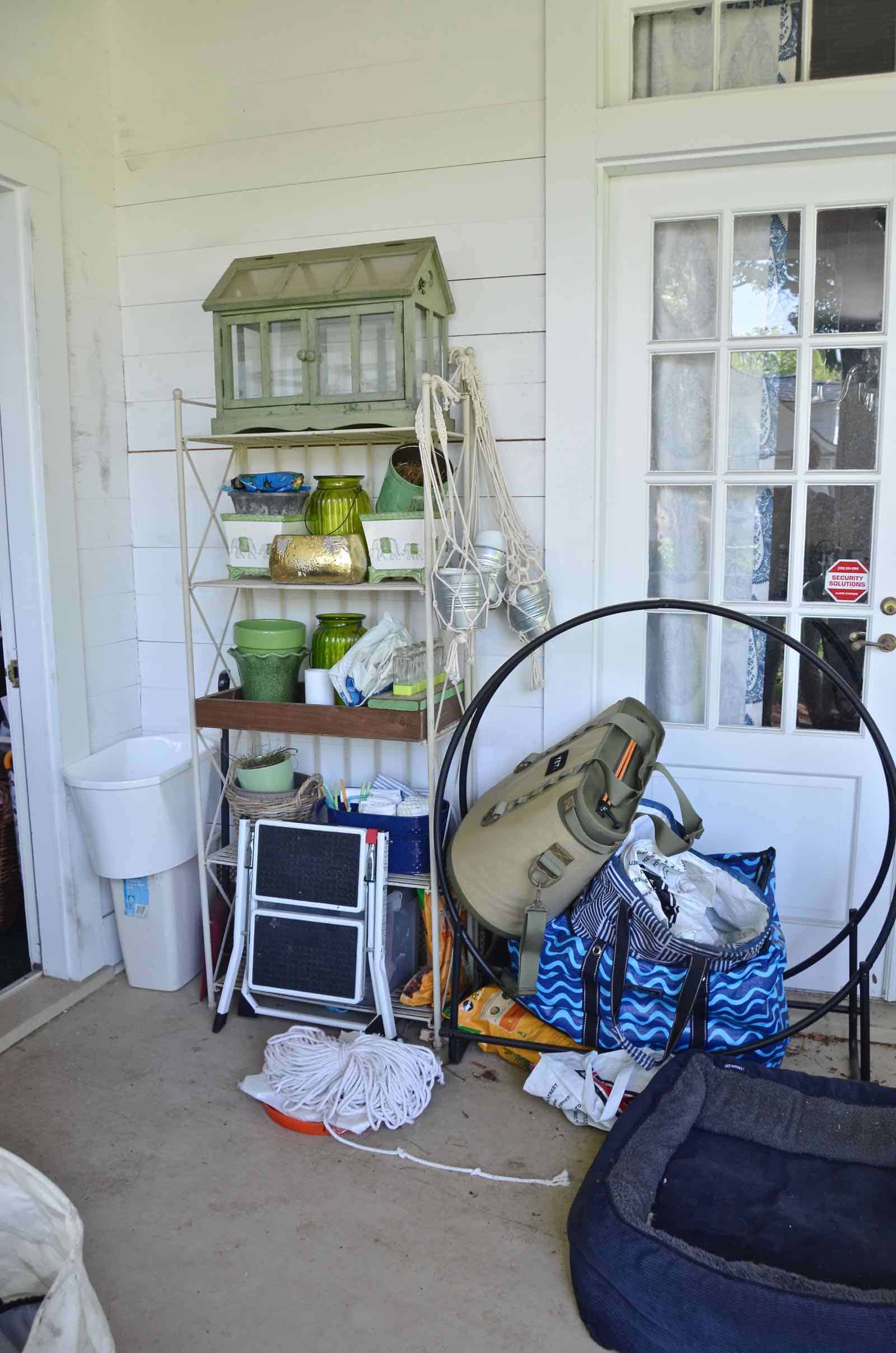 The first thing I wanted to do was replace the two rattan armchairs. I LOVE rattan for photographs, but practically speaking… it's a little less durable than I wanted out there. Every time someone heavier than 100 pounds sat down on it, I would tense up and hope for the best. Not a recipe for zen. I found those two all-weather armchairs at Target along with the blue side table and I love them! (Affiliate links.)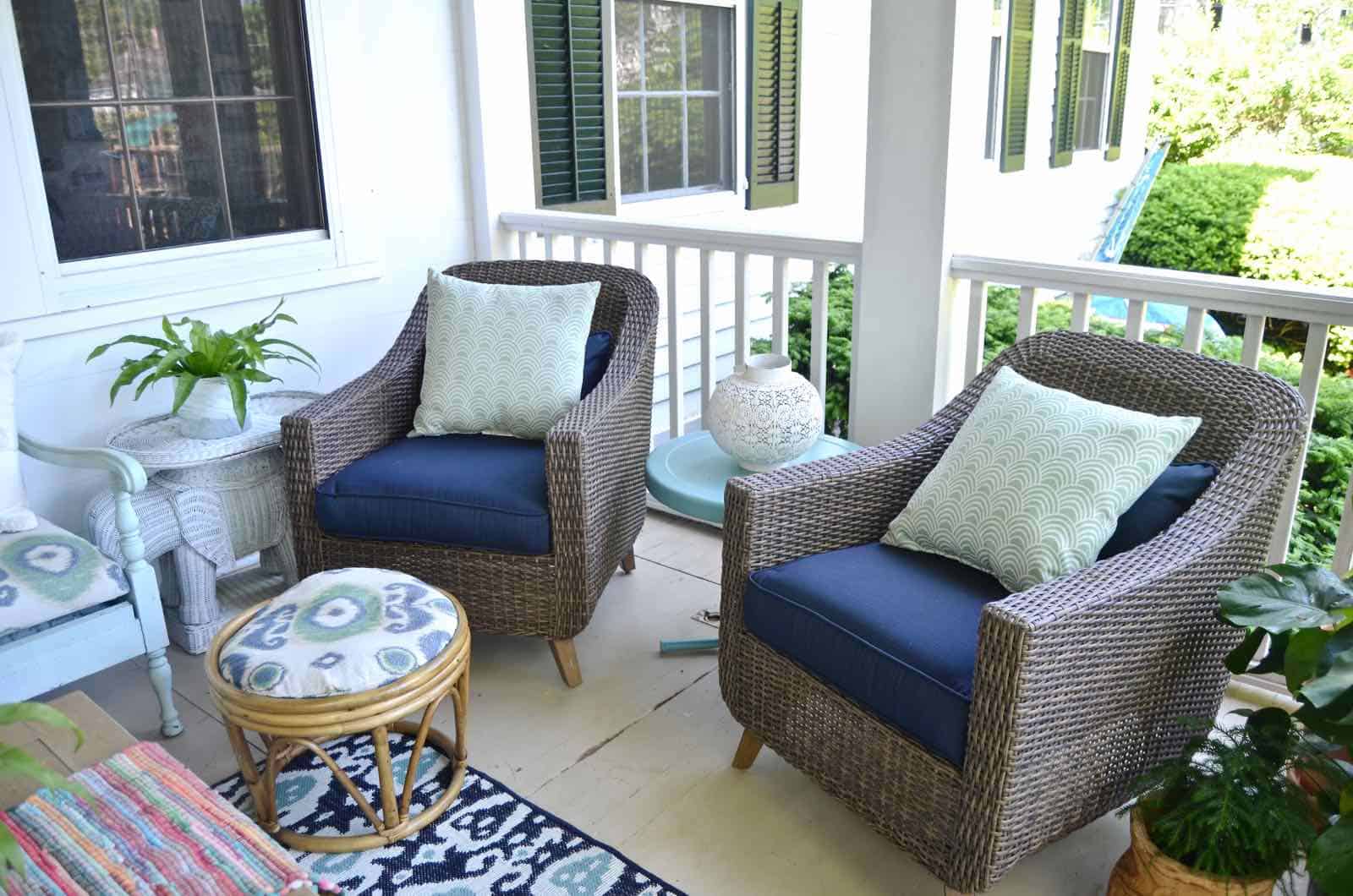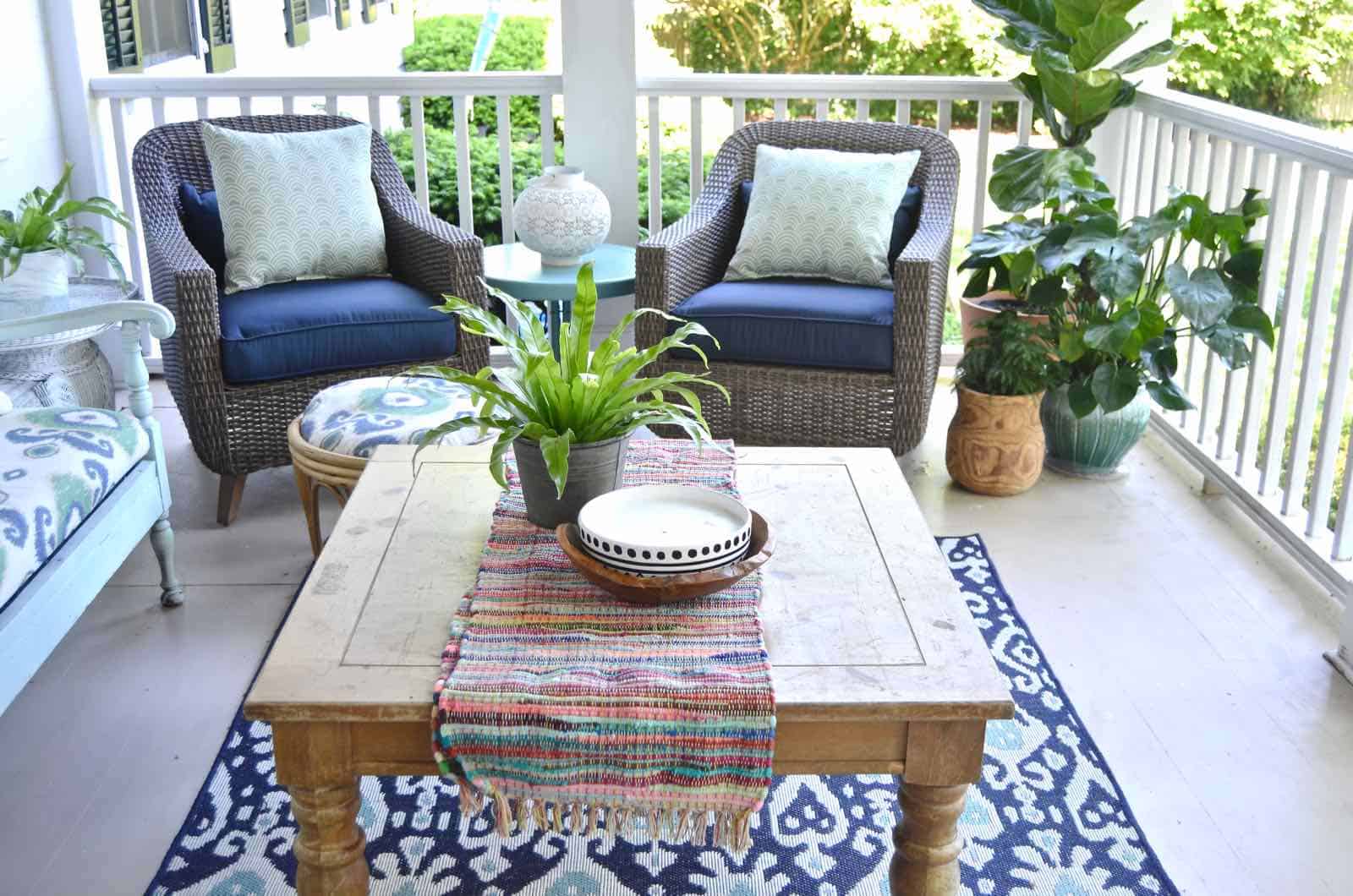 I borrowed my friend Diane's Ryobi electric pressure washer (affiliate) to clean the floor and the walls and… I could have power washed my entire property. I'm OBSESSED. It made the space look brand spanking new and I'm not sure why I hadn't done it sooner!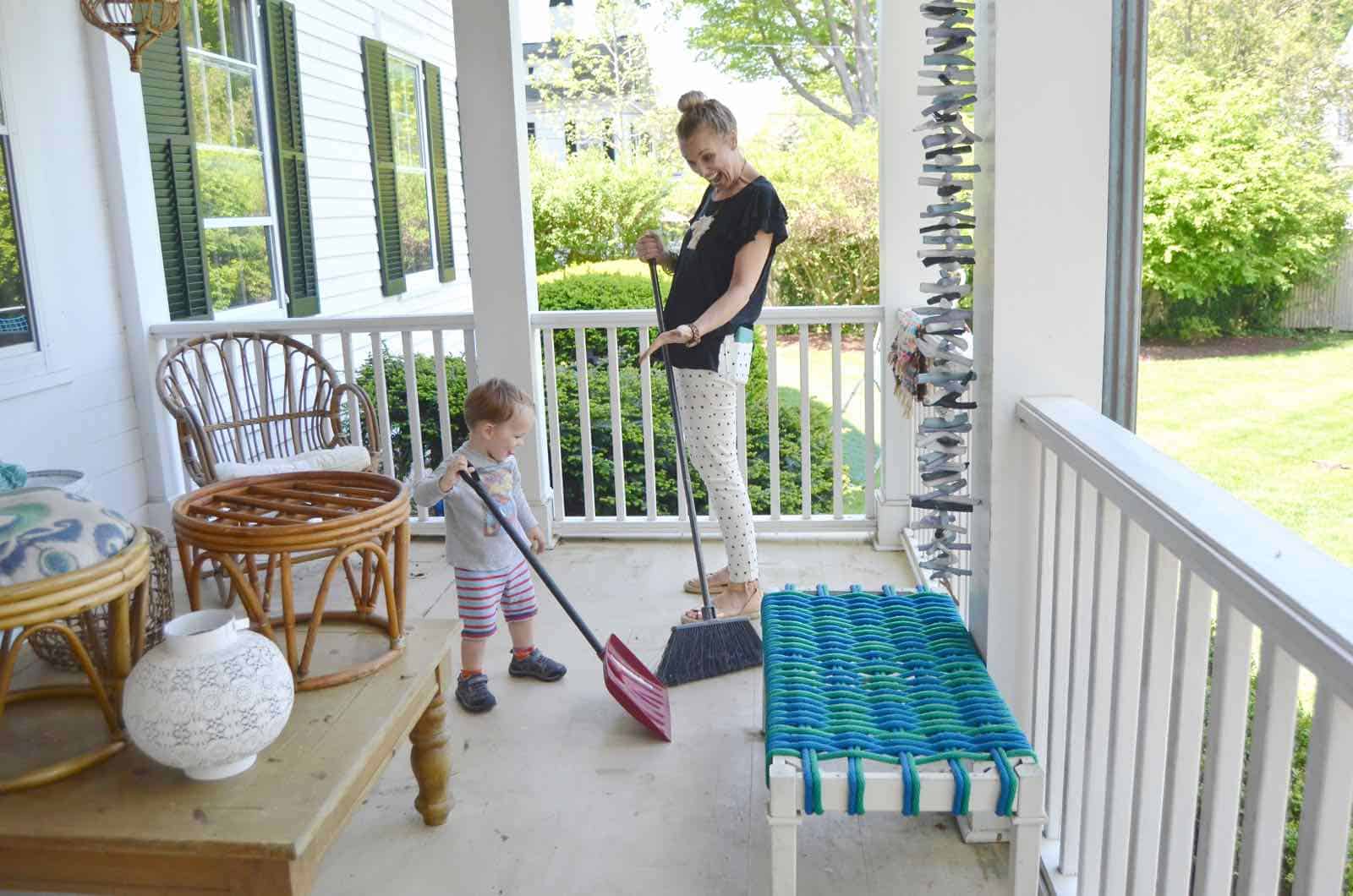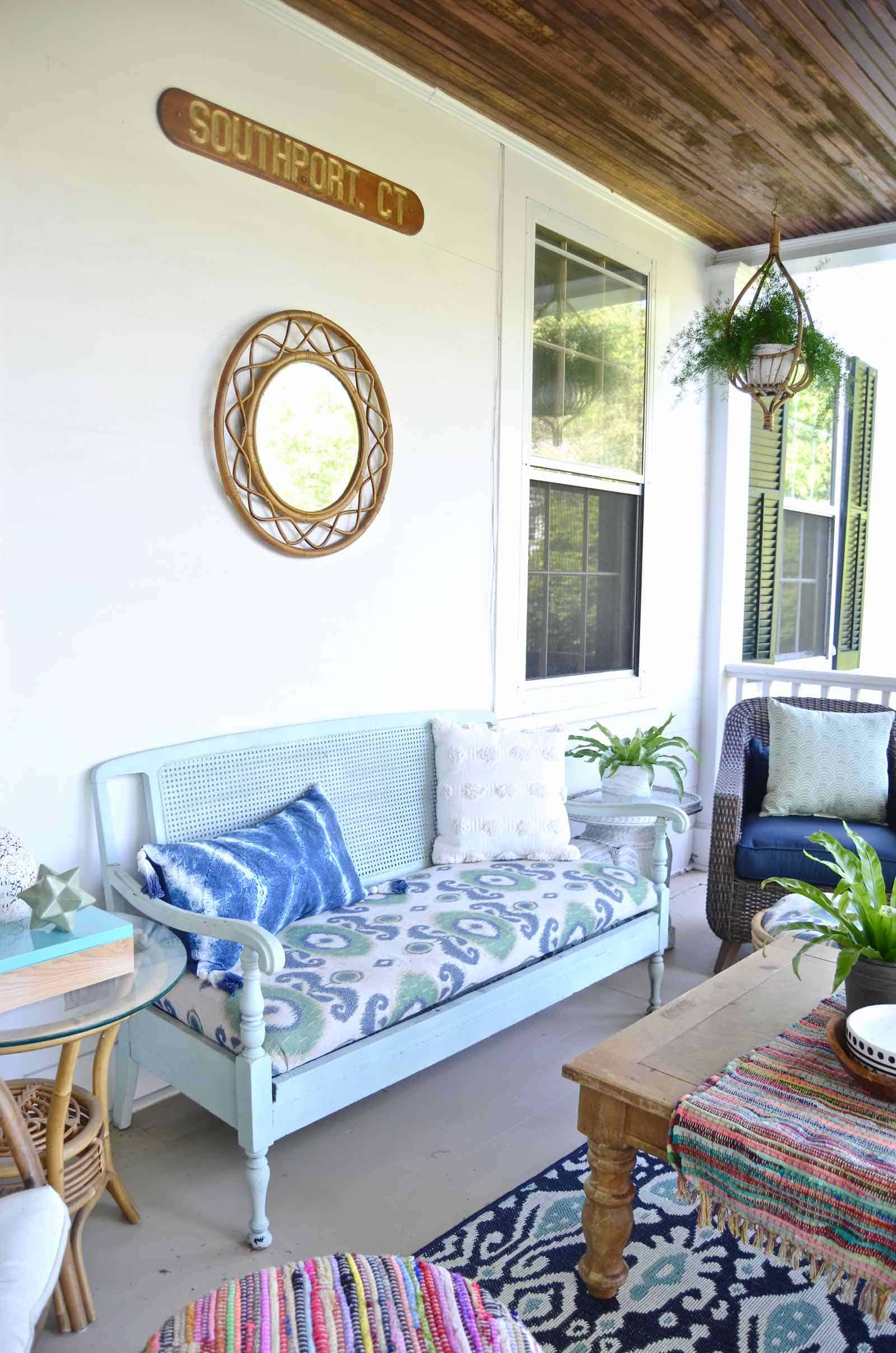 When I first shared the porch, I had an indoor/ outdoor rug out there which was nice, but it was a 8×10 or something quite large. Although this is a covered porch, it definitely gets wet when a big storm rolls through and I found that the larger rug was always damp, so… this smaller one will hopefully stay a little more protected but still ground the seating area a little bit.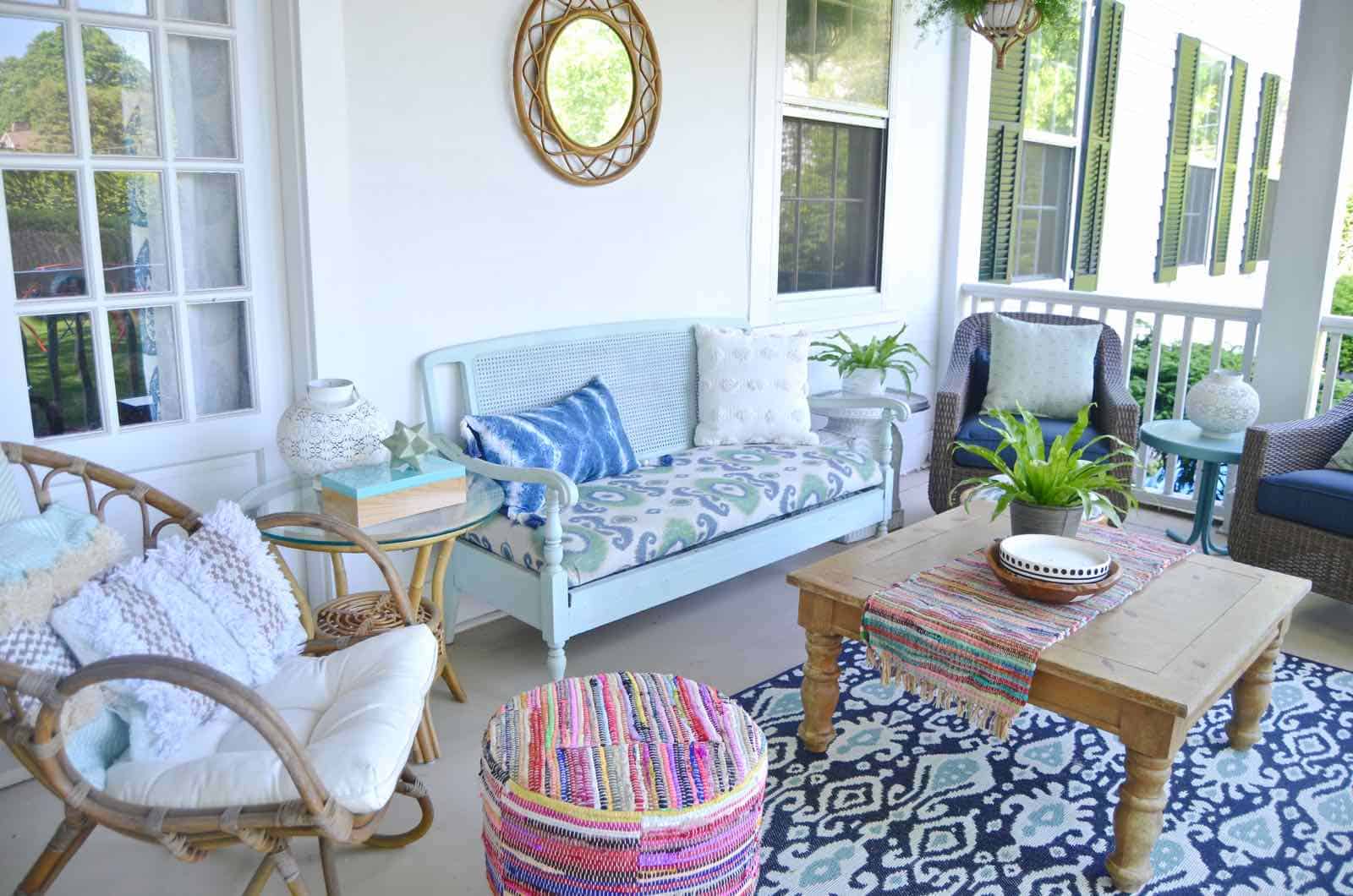 There are LOTS of patterns going on out here which I tend to like. I also am the first to admit that I don't 'edit' my spaces particularly well so I'm quick to throw a bunch of stuff together and claim I'm 'pattern mixing' when in reality I just can't make up my mind. Ha!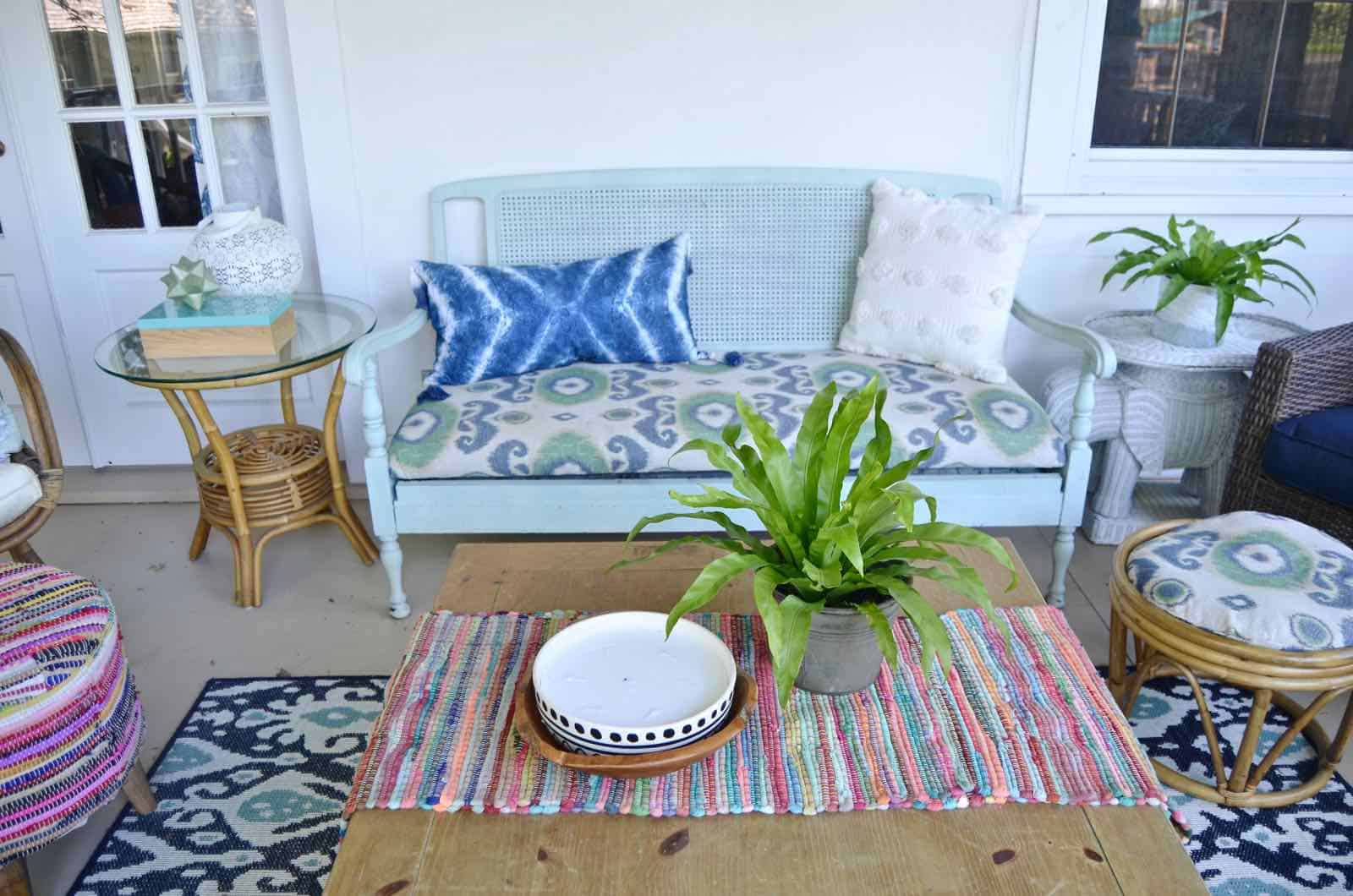 Against the wall is a loveseat I painted and reupholstered and it's still a favorite. I found it at a consignment store up in Manchester, MA when I was working on the Restaurant Redesign up there (fun fact… they were filming Manchester By the Sea at the same time as the restaurant makeover!)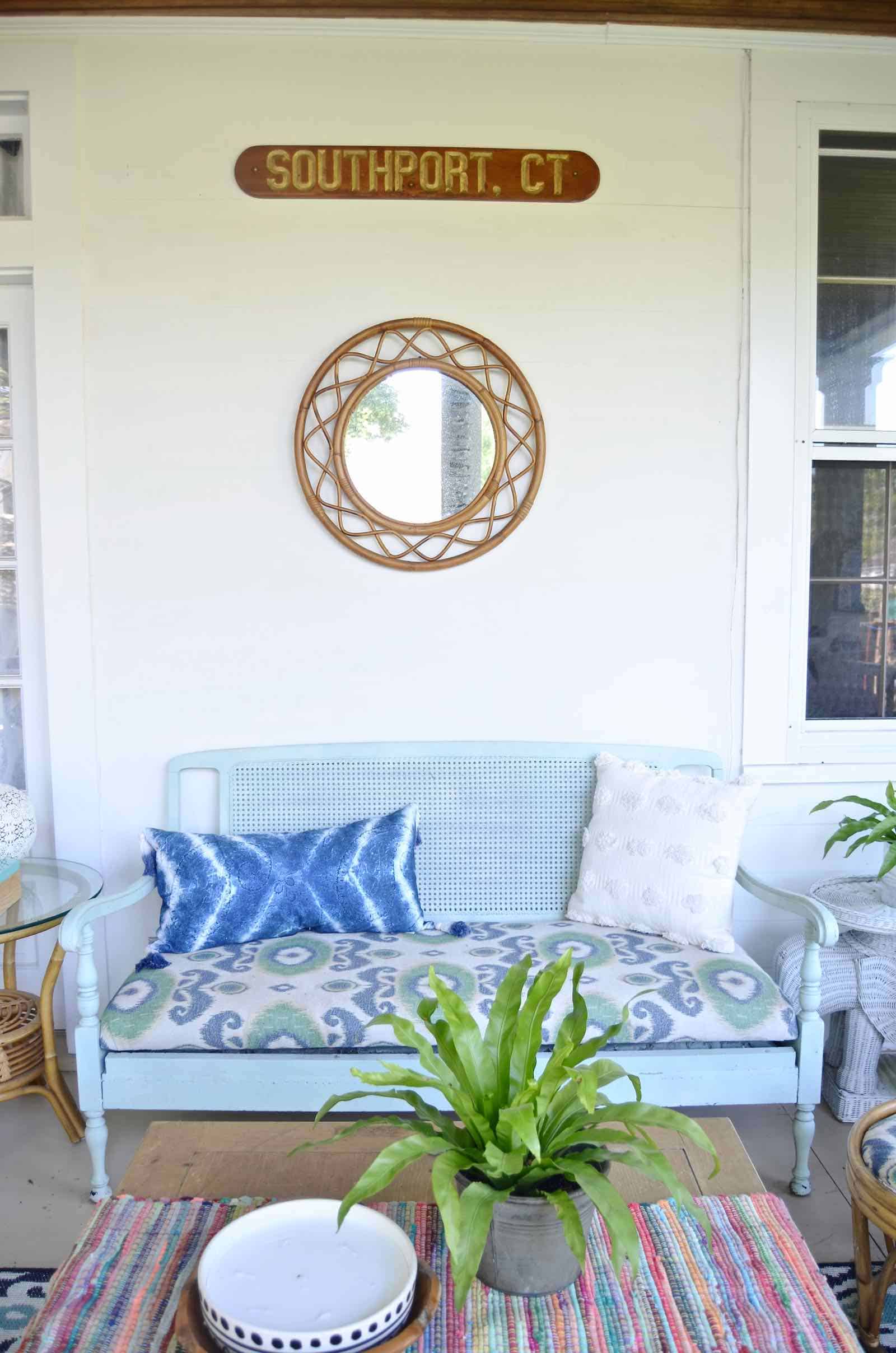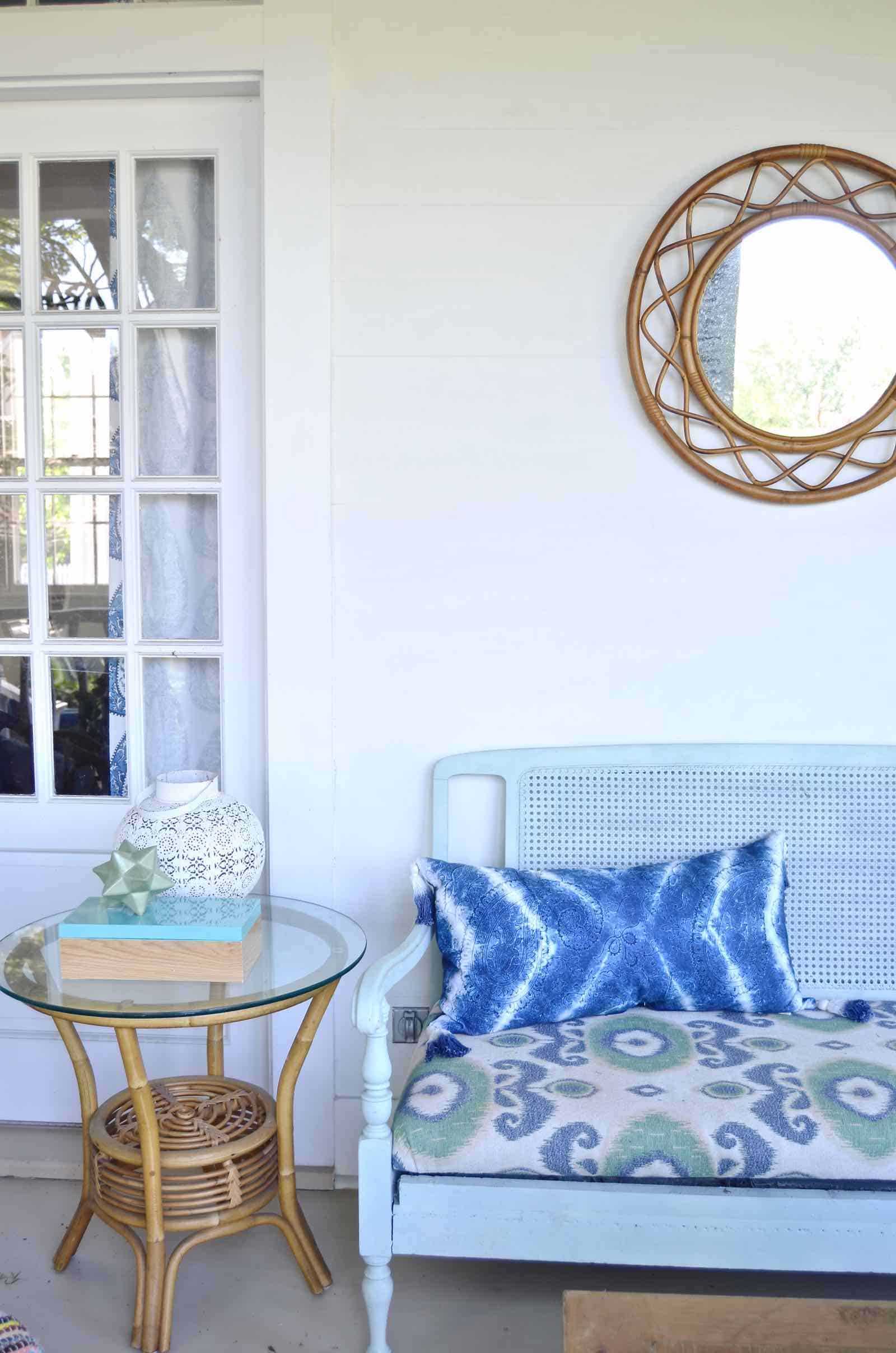 The single rattan chair is there holding the space until I can build a little bench to go in the same spot. Ideally, I'd love seating for 6 so our whole family can be out there OR we can entertain two couples… but I also love that the dining room opens out onto the porch so I don't want to completely block it off.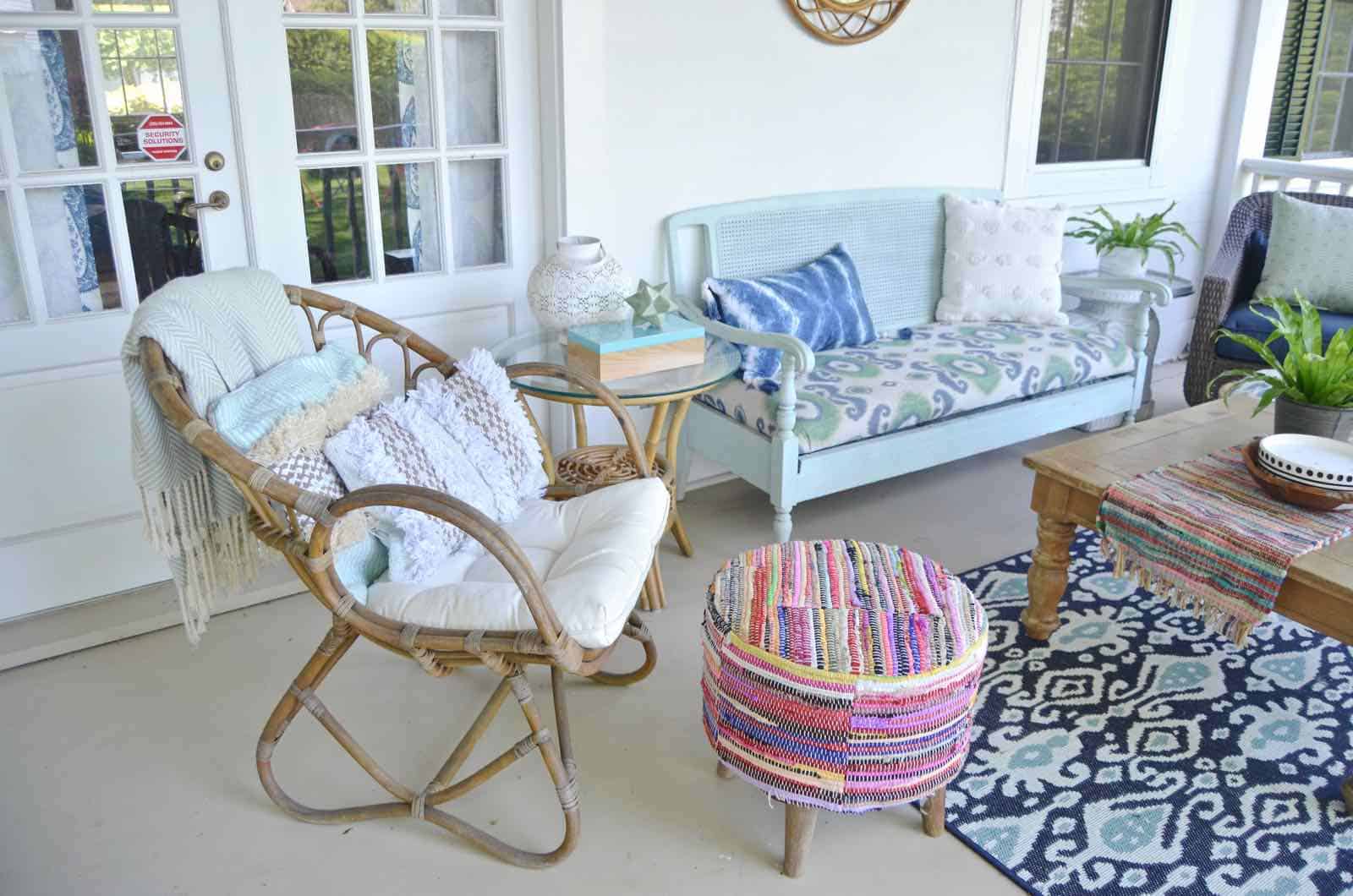 Last summer I built a cover for the dog crate and I love it! Not only does it make his crate more of a little den for Frank, but it also gives me the perfect spot to set up as a bar or serving area.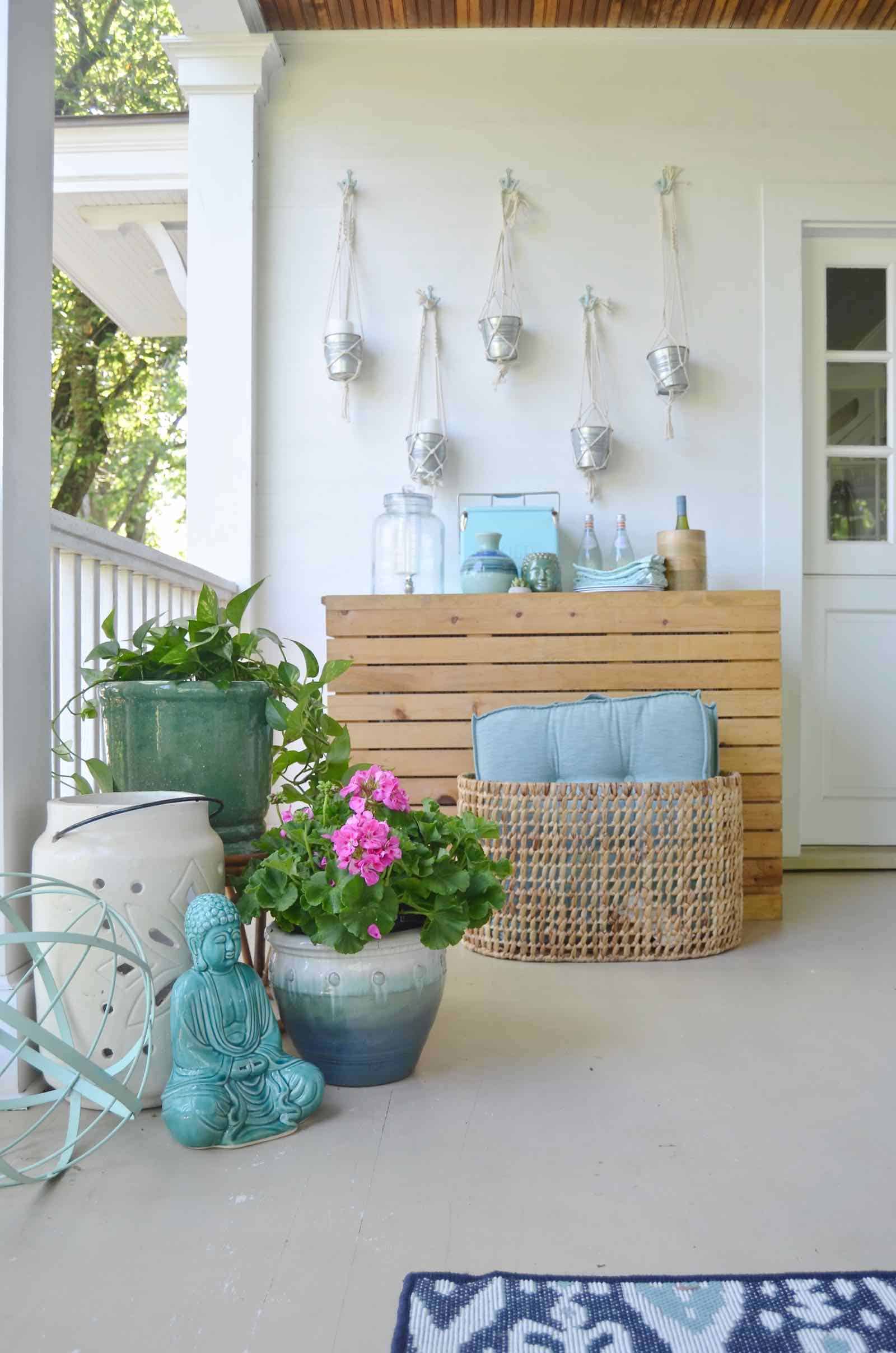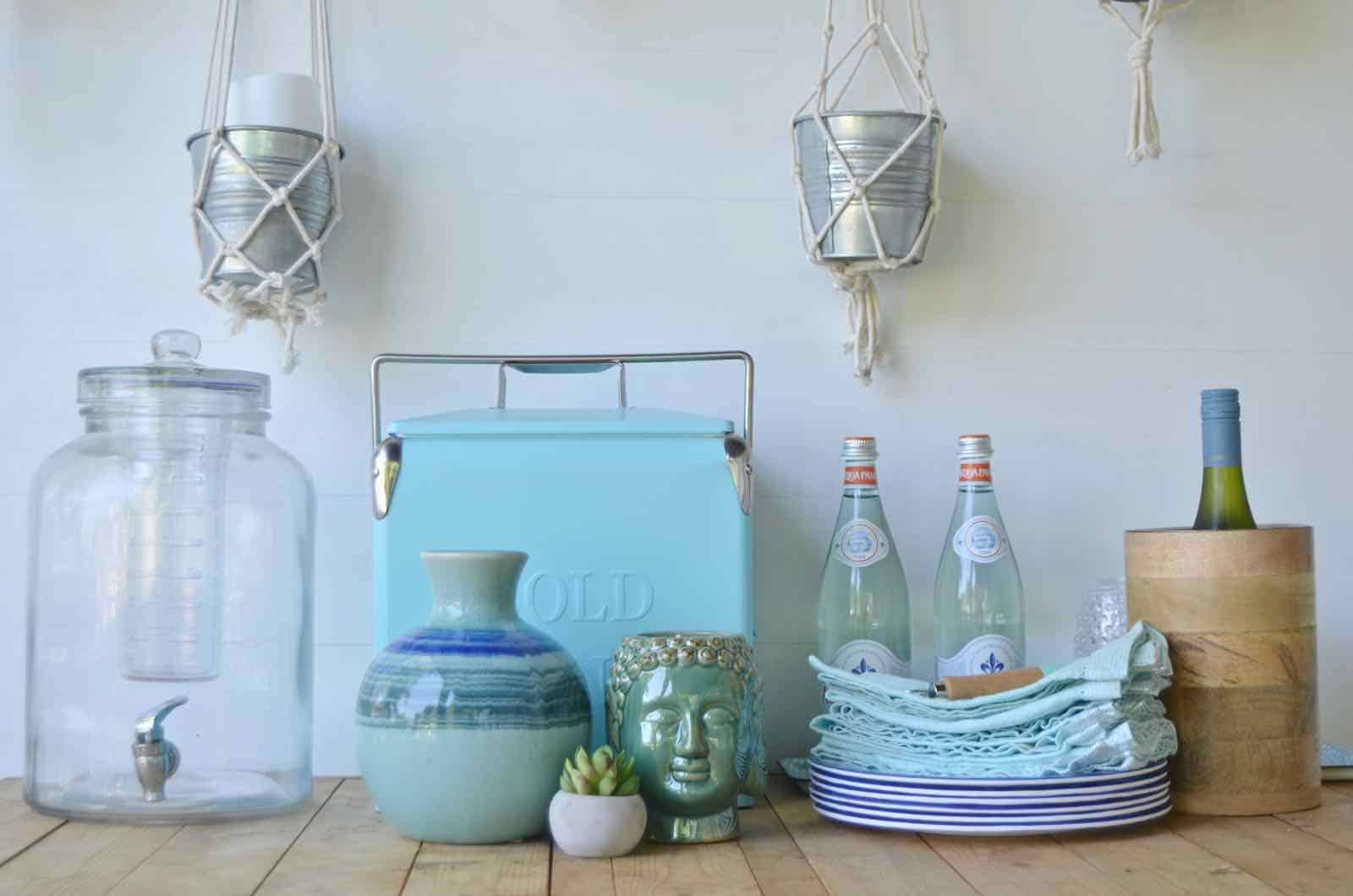 I couldn't touch the shelf area for a couple of weeks because a family of sparrows made a nest in one of my planters! We watched her tend to her eggs and then her four babies until one day, they all flew off. So sweet! The shelf is now a great storage area for extra planters and outdoor serving items.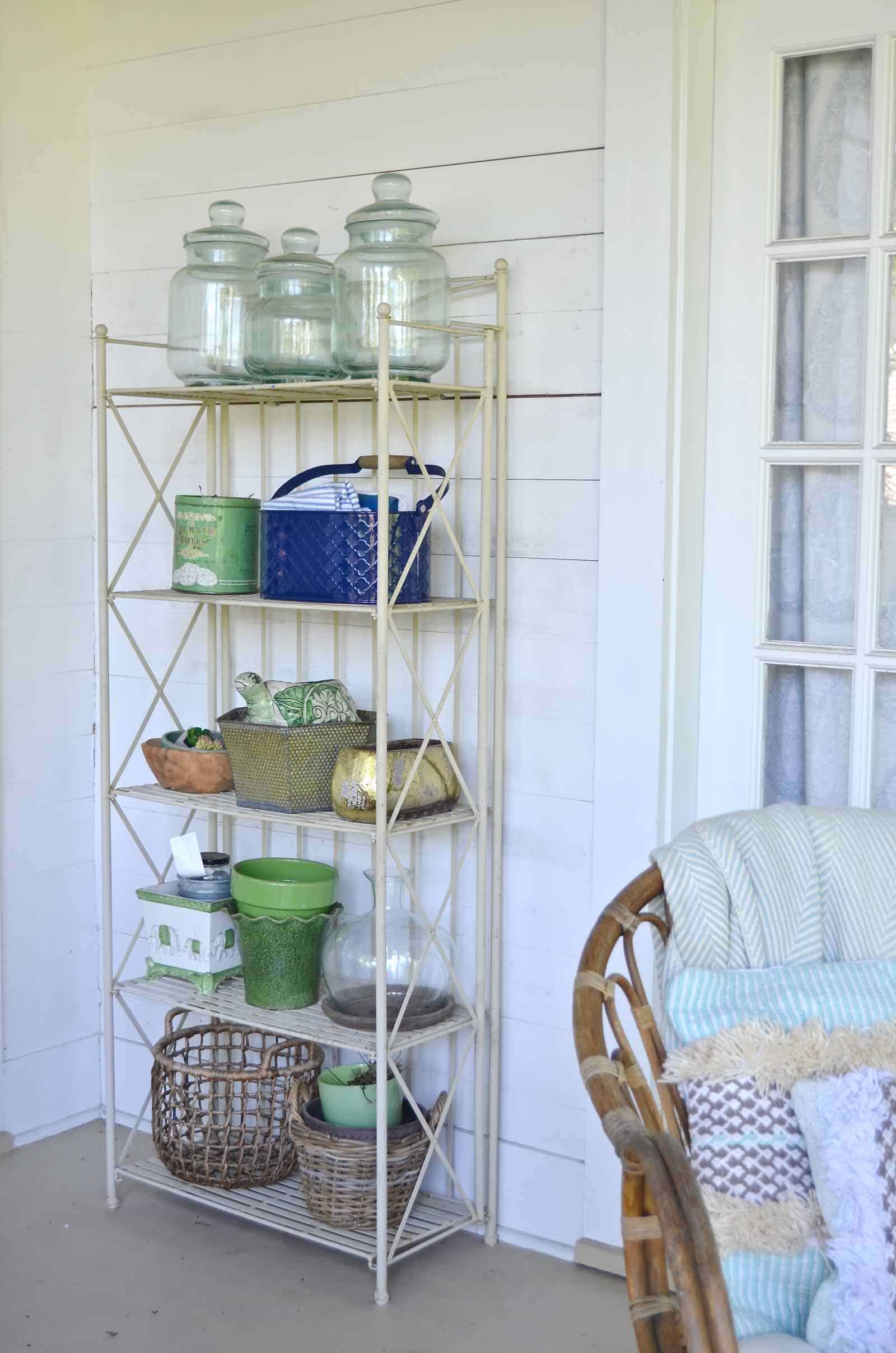 Finally… that rag rug ottoman is my spirit animal, if a piece of furniture could be a spirit animal. I love the colors. I love the texture. I love the lines. In other words, whether or not this matched… I had to have it.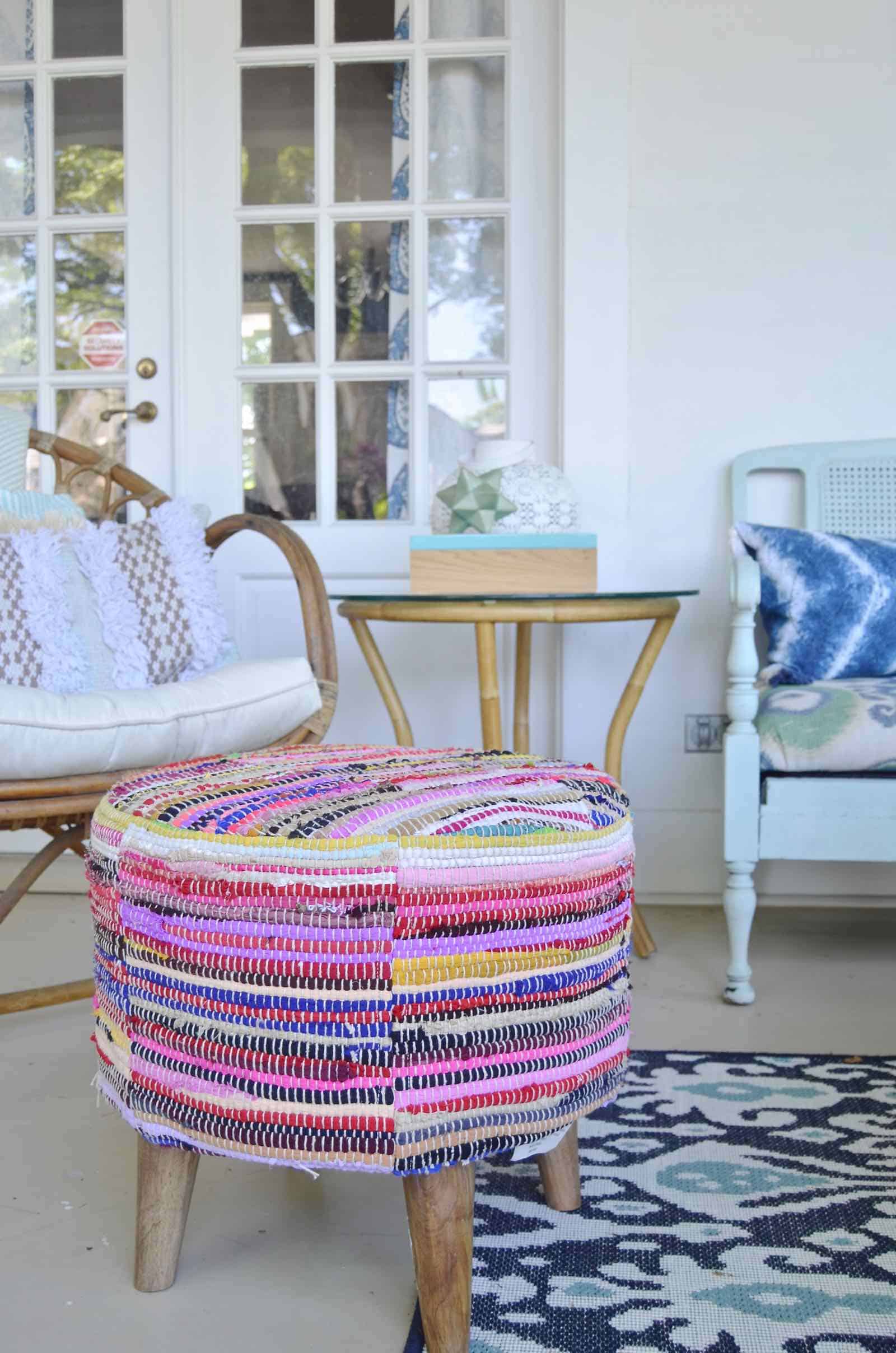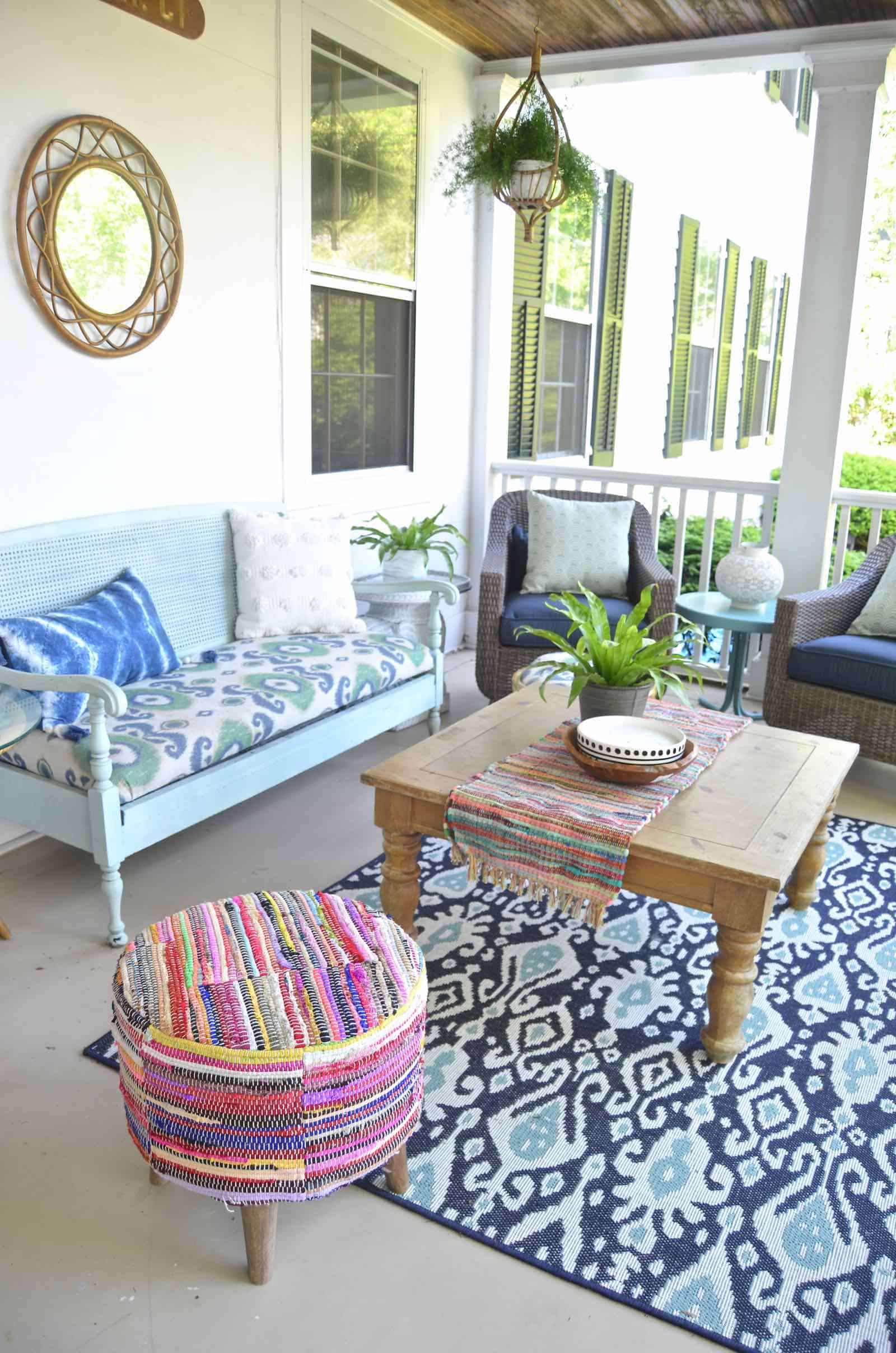 I finished this porch a couple of weeks ago, and it's basically been raining ever since, but I'm CONFIDENT we will be out there soon enjoying a cocktail and watching the kids play ninja or family or wolf pack (yes… those are all actual games the Smith kids play).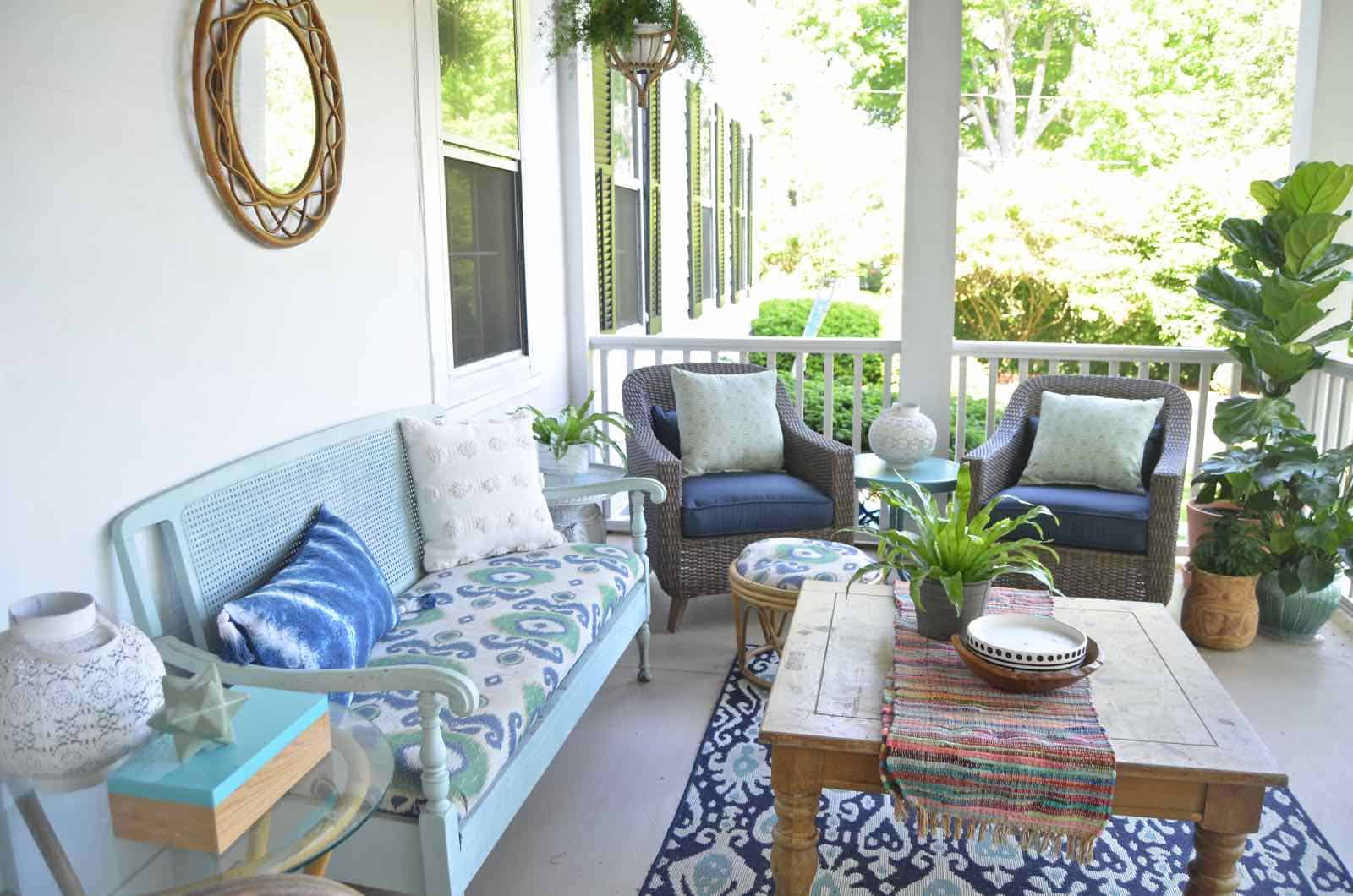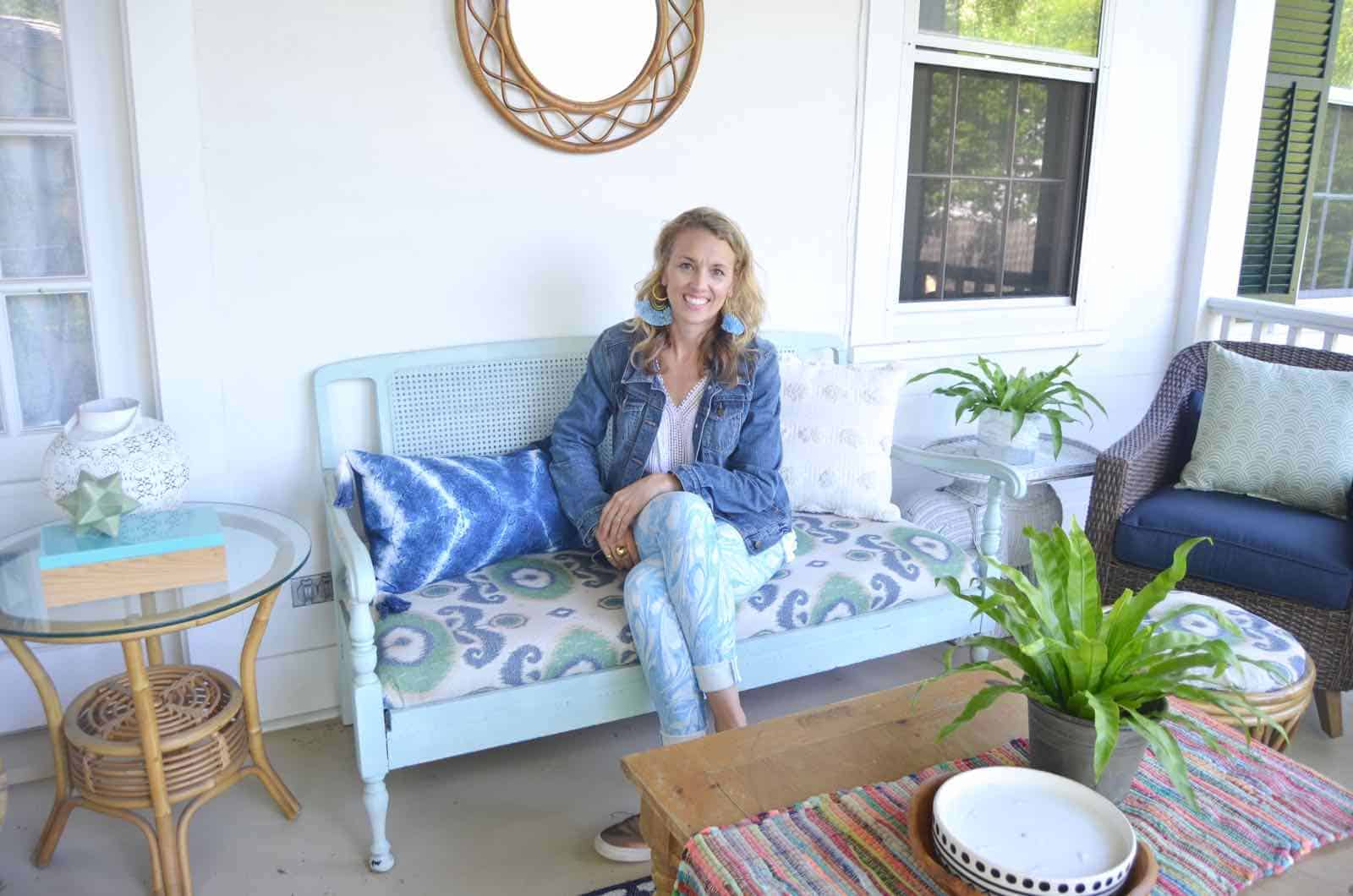 Head on over to Abby's site, Just a Girl and Her Blog, to see what summer magic she has to share with you today! The rest of the tour is listed below so you can visit everyone else's homes as well!
Monday
House by Hoff / House of Wood / Refresh Restyle / Cassie Bustamante / That's My Letter
Tuesday
The Happy Housie / Simplicity in the South / at HOME with the barkers / Sincerely, Sara D.
Wednesday
Nina Hendrick Design Co. / The Wicker House / A Burst of Beautiful / Paint Me Pink / Town and Country Living
Thursday
At Charlotte's House / Just a Girl and Her Blog / House 214 Design / Robb Restyle
Friday
My Fabuless Life / The Turquoise Home / Erin Spain / Place of My Taste / Cherished Bliss