Folks, meet me friend Lesley from Chaotically Creative! Today's your lucky day because Lesley is talented and crafty AND has taught herself basically everything there is to know about the technical side of blogging. Which pretty much means I message her on Facebook once a week with questions. #sorrynotsorry Lesley used to be a preschool teacher and her blog is as warm and colorful as her heart. She's another blogger who I'd like to invite to my big happy blogging commune so we all aren't so far away from each other.  And if the commune doesn't work, I just wish we could see each other in person more often!
Sunday Seven with Chaotically Creative
Question 1: Why did you start blogging?
I started blogging for three reasons, as a creative outlet, to share projects with friends and family and out of sheer boredom. I had just moved to a new city, we didn't have any friends or family near and I had just became a stay at home mom. Blogging was a way to release my creativity and connect with others online.
Question 2: What has been your proudest moment as a blogger?
I've had several proud moments, from my product being featured on the Today Show to releasing my ecourse "What the Tech?" But I can honestly say my proudest moments are when my readers and students reach out to me and tell me that I've helped improve their life or business in some way. Knowing I am making a positive difference is when I feel most proud.
To get information about Lesley's amazing eBook, check it out here!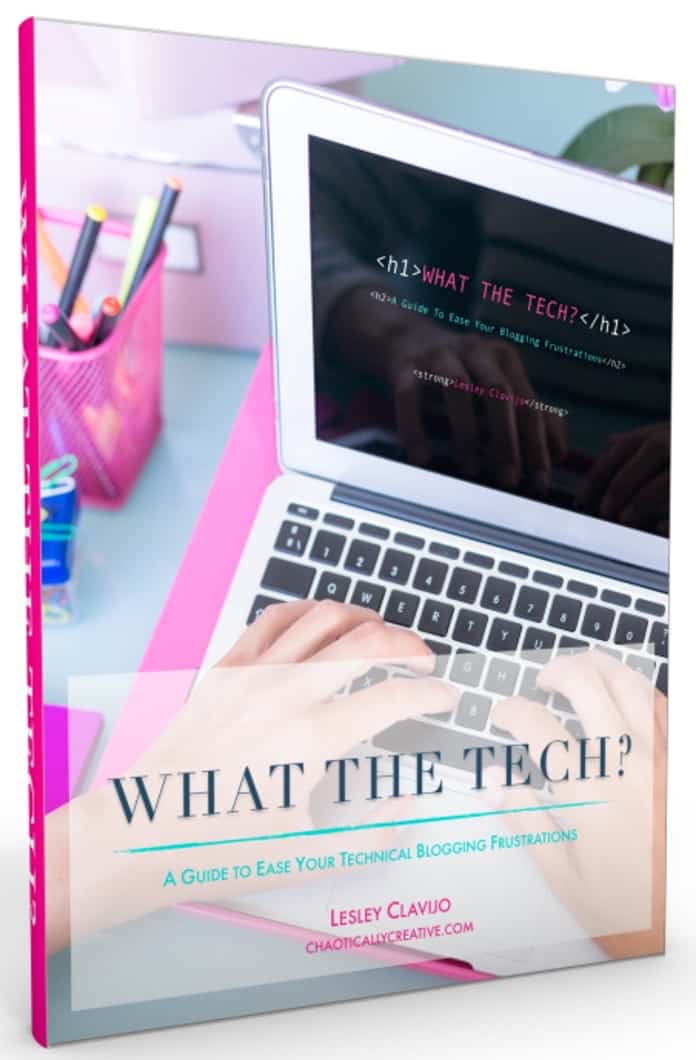 Question 3: What is the hardest thing about blogging?
The hardest thing and the most awesome thing are the same for me. In blogging you have to continuously learn new things. This alone can be very hard but as an educator it's also very fulfilling.
Question 4: What is one thing you wish you'd known early on with your blog?
I wish I would have known how important it was to make goals, create a plan, and consistently work towards the end goal. I feel like I floundered around quite a bit trying to figure things out and now that I have a focus and a goal things seem to be moving along much faster!
Question 5: What's one fun fact about you?
I'm the only girl of 5 kids. I'm no princess either. I probably can fix and build more things than the 4 of them put together. (oh I hope they don't read this… they are really competitive and may challenge me).
Question 6: What's your favorite post (and why)?
A recent favorite post is Rocks Cultivating Kindness because this movement is truly making a difference in our community by spreading joy, love and creativity. It's amazing and it's making it's way to many other locations!
Question 7: What are your blog goals for the future?
To be honest my goals are really big! My shoot for the stars goal is to make to be able to retire my husband. Or at least allow him to explore or pursue other options in life. Let's face it we'd drive each other crazy if he retired completely.
Head over to say hi to Lesley on Facebook, swoon over her feed on Instagram, and follow all her boards on Pinterest!

Get caught up on allllll the incredible Sunday Seven bloggers HERE.