Heart Shaped Succulent Wreath
My mother taught the kids to knit when she was last visiting so we ran into Michaels to pick up some yarn and needles. This season they have TONS of faux succulents and they were all 40% off… they also had tons of Valentine's Day decor so… I put two and two together and bam! Valentine's Day Succulent Wreath!
Step 1. Make a base
I happened to have a bunch of this masonite left over from my retro Christmas art, so I drew a heart and used my jigsaw to cut it out. Cardboard would work just as well. I also suspect there are wreath forms in the shape of a heart this time of year too!
Step 2. Cover base
I picked up two rolls of this moss 'ribbon' (affiliate) and glued this onto the heart base first. I was able to glue the succulents on fairly compactly, but having a green base means you don't see hints of masonite/ cardboard between the succulents.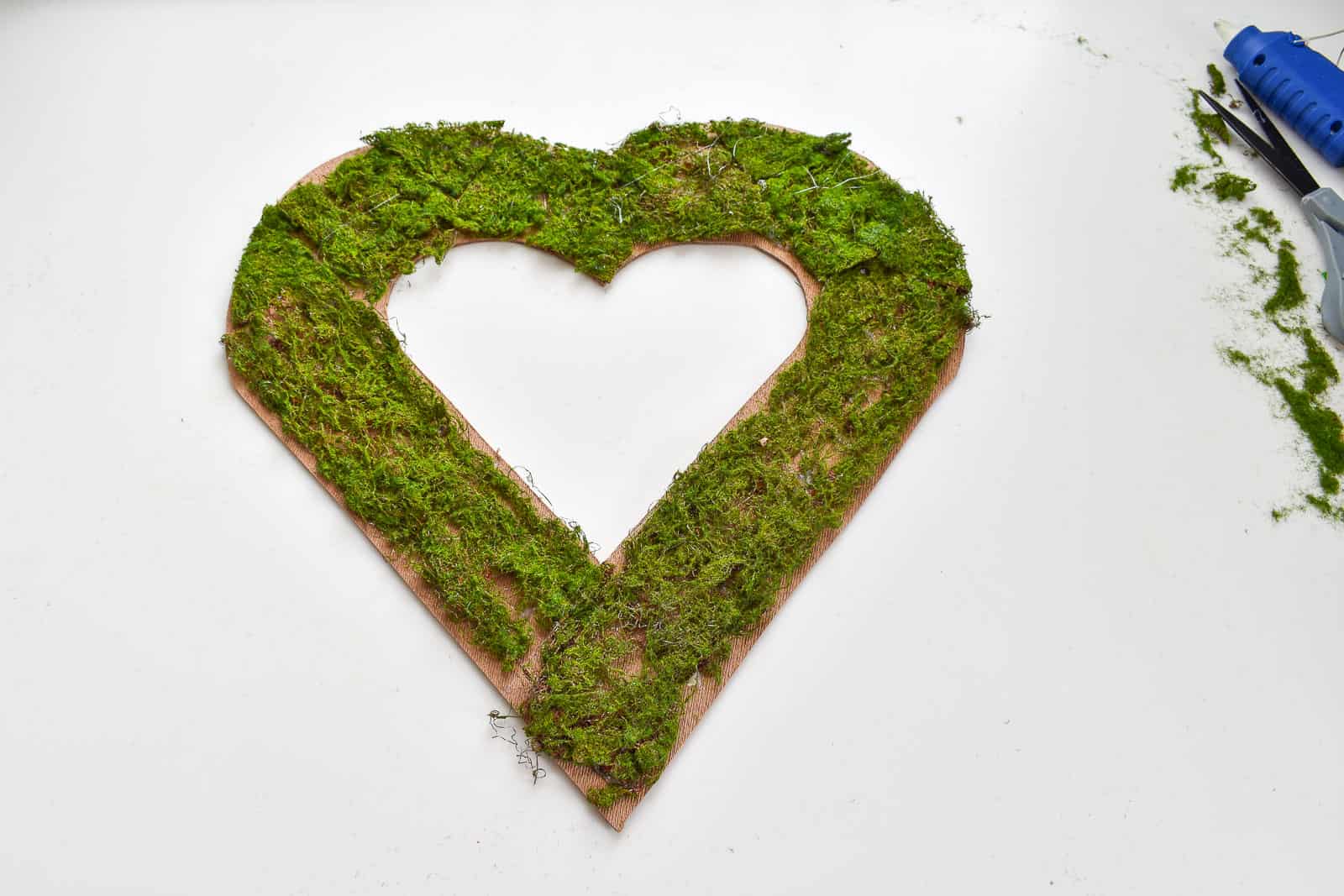 Step 3. Prep succulents
I bought a combination of these succulents on a sheet and plain stemmed succulents. For both of these, I needed to trim the stems so that the succulent would sit flat on my heart form.
Step 4. Glue succulents
I laid out all my succulents just to make sure I had enough. Using a hot glue gun, I started with the larger succulents scattered across the heart, and then I went back and filled in with the smaller ones.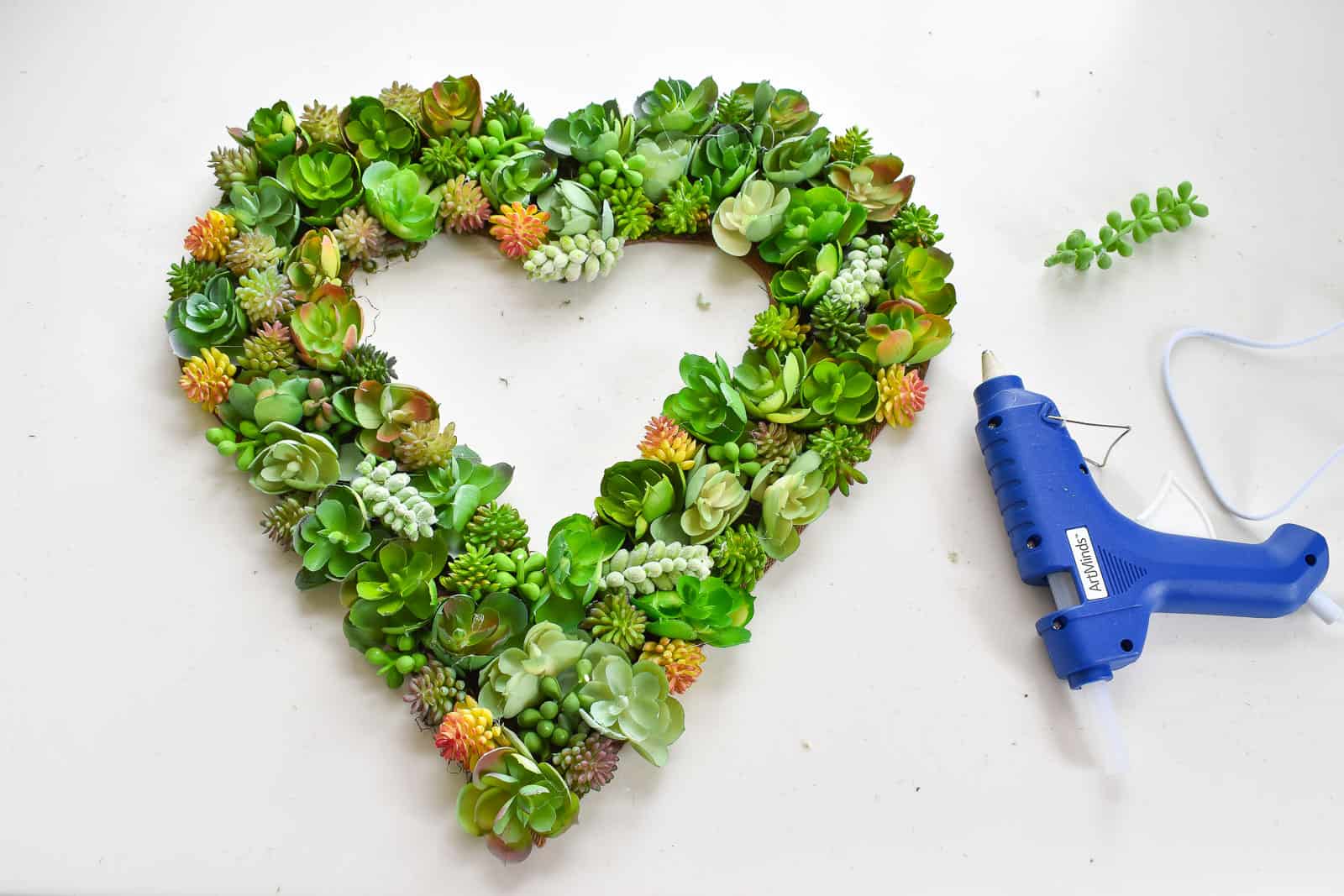 Step 5. Add hanging wire (not photographed)
I screwed two small screws into the back of the heart and then wrapped some picture wire around both wires.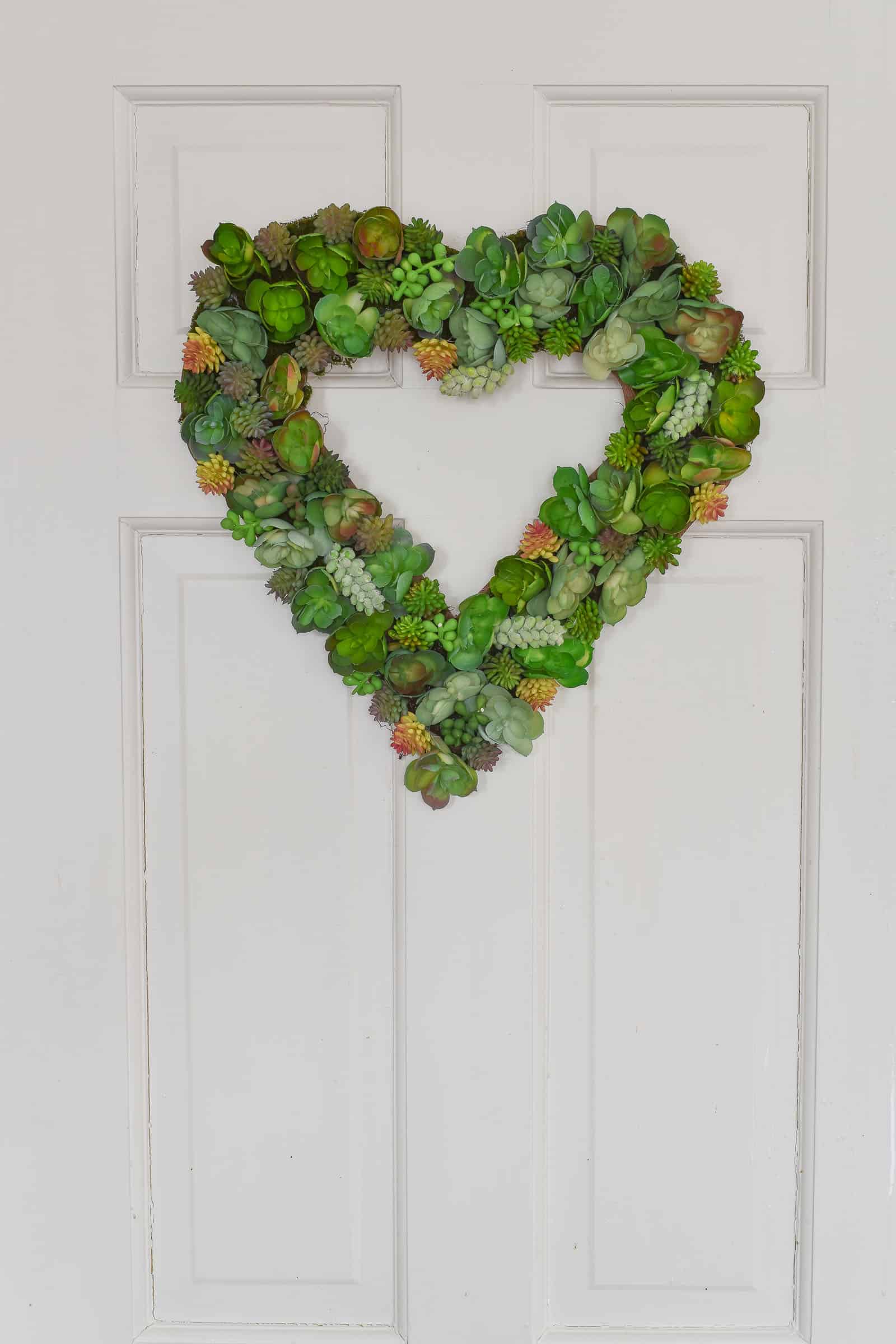 We have this hanging in our kitchen as a subtle nod to Valentine's Day. Red doesn't typically fit into our decor all that much, but succulents… they're RIGHT up my alley! Do you decorate for Valentine's Day?