Rustic Tree Skirt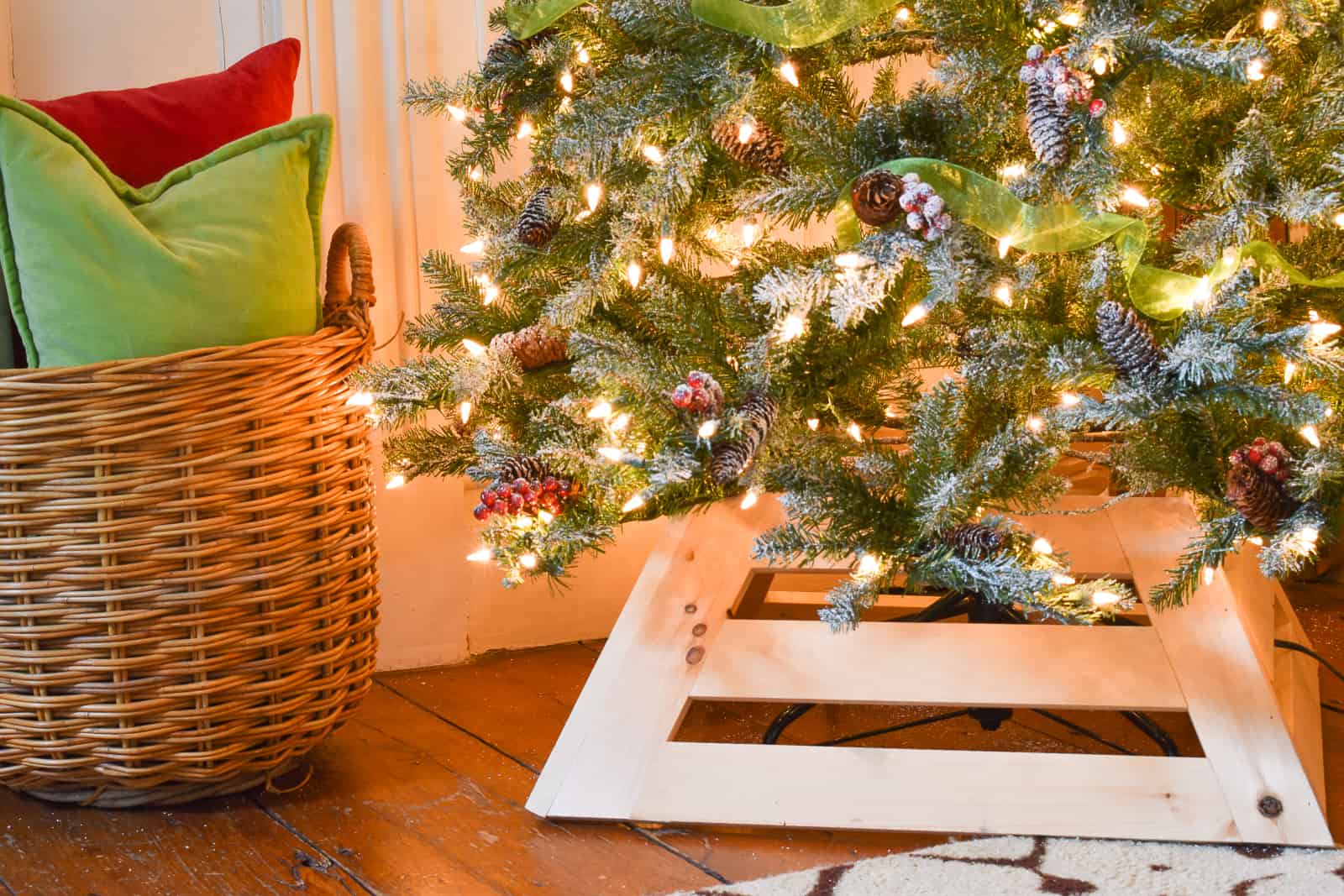 This post is sponsored by Kreg Tool Company / Build Something.
I'm *slowly* pulling out some Christmas decorations around here and have some fun plans for others coming up after Thanksgiving, but this wooden tree collar took all of 90 minutes to make and is the perfect start to the holidays At Charlotte's House.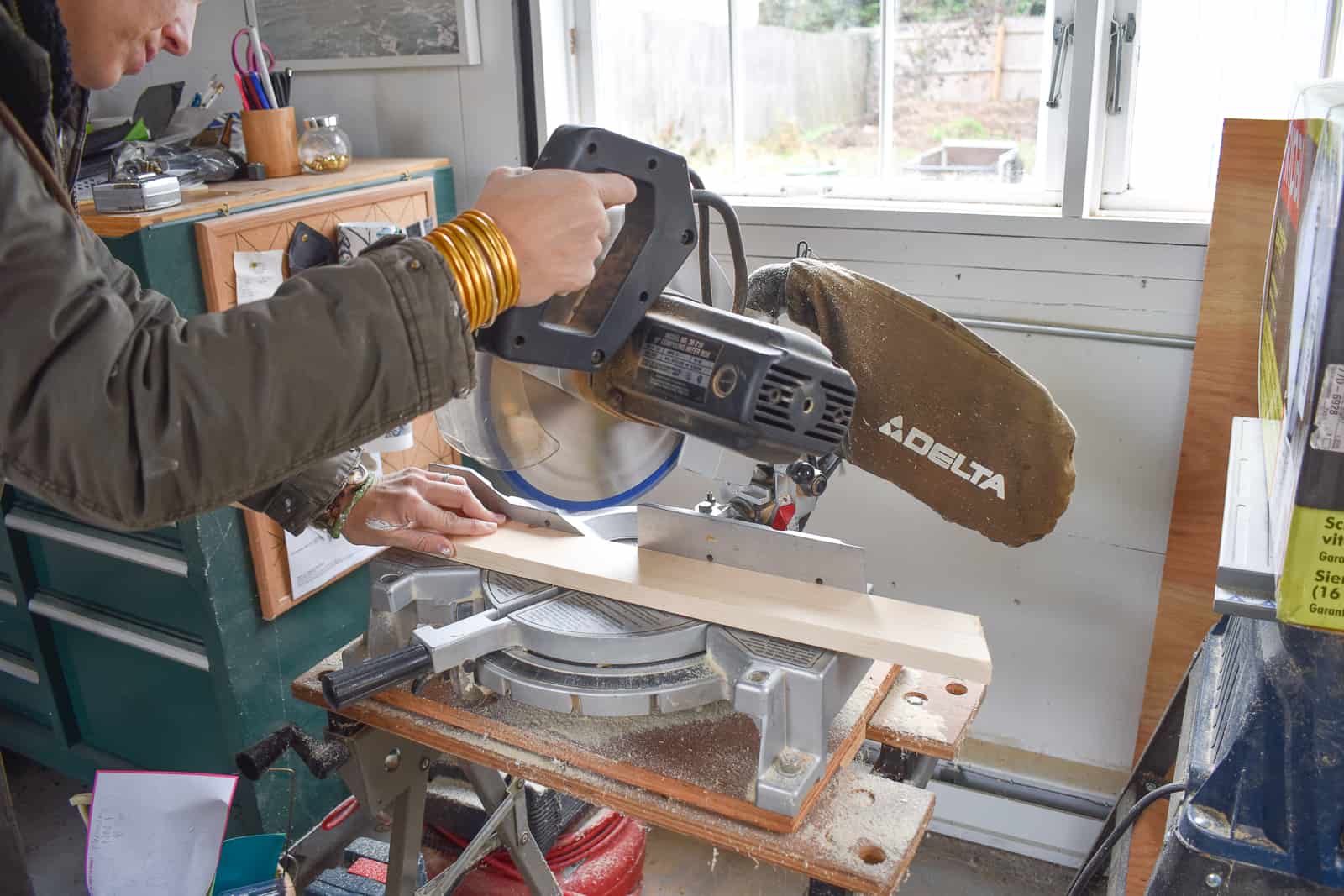 In my head, this started as a simple slatted box, but then I tweeked it to have that angle and I'm SO glad I did! I assembled each side separately using my Kreg Jig and determined that 22 1/2 degrees was the right angle. I used basic pine and left it unfinished so this project will set you back $18 in lumber.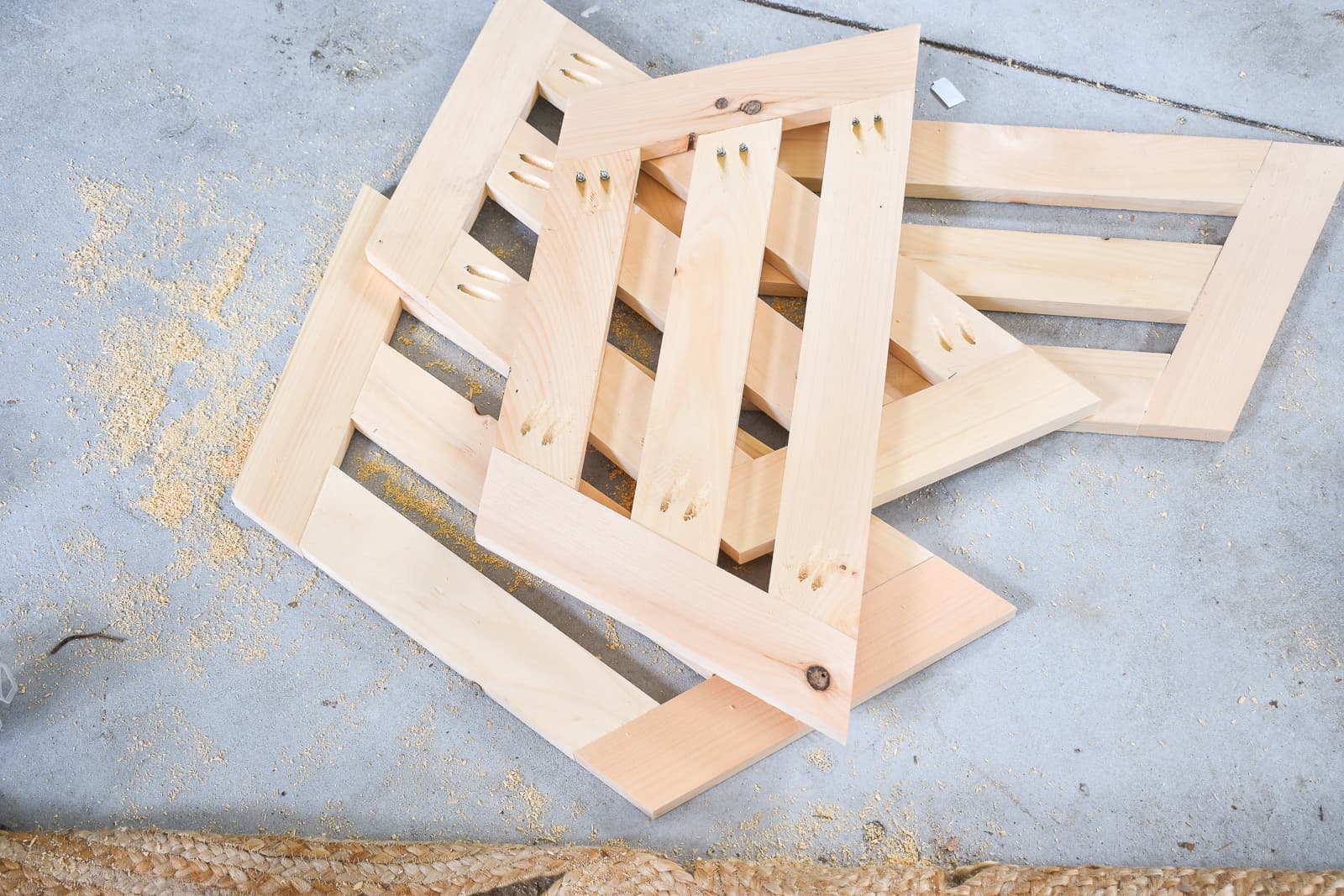 The math was beginning to hurt my head, so I gave up on trying to get the four sides to fit together completely flush to each other. They come pretty close so I used a nail gun and some wood fill. It's tree collar, folks, not a life raft so this works just fine!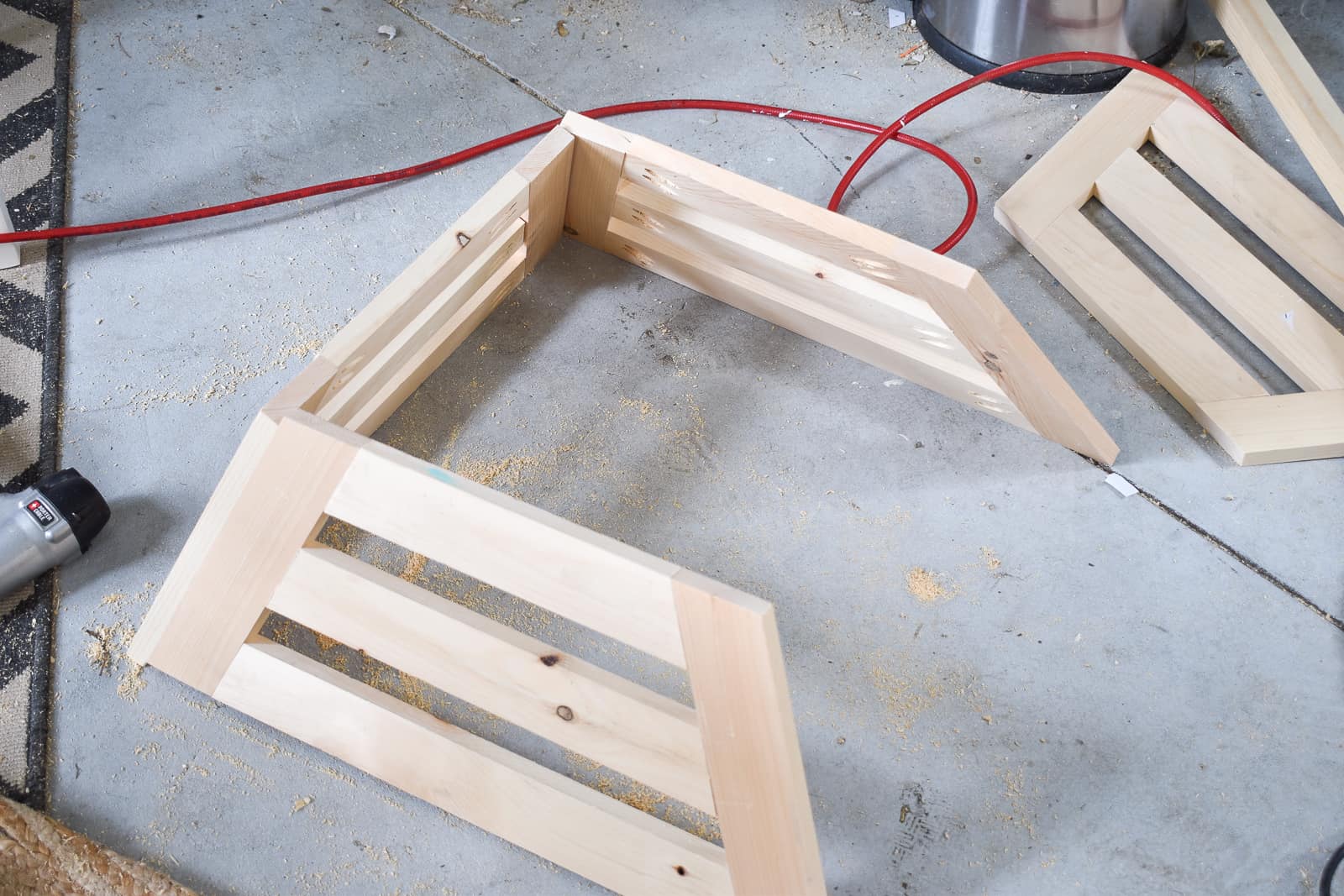 I took this tree collar as the opportunity to set up our first tree of the season. This year, we have one in our front hall which I love. But guys… I am NOT a tree decorator! I don't have the patience. I don't have the fortitude. I don't have the vision. Just putting that out there since the season is young!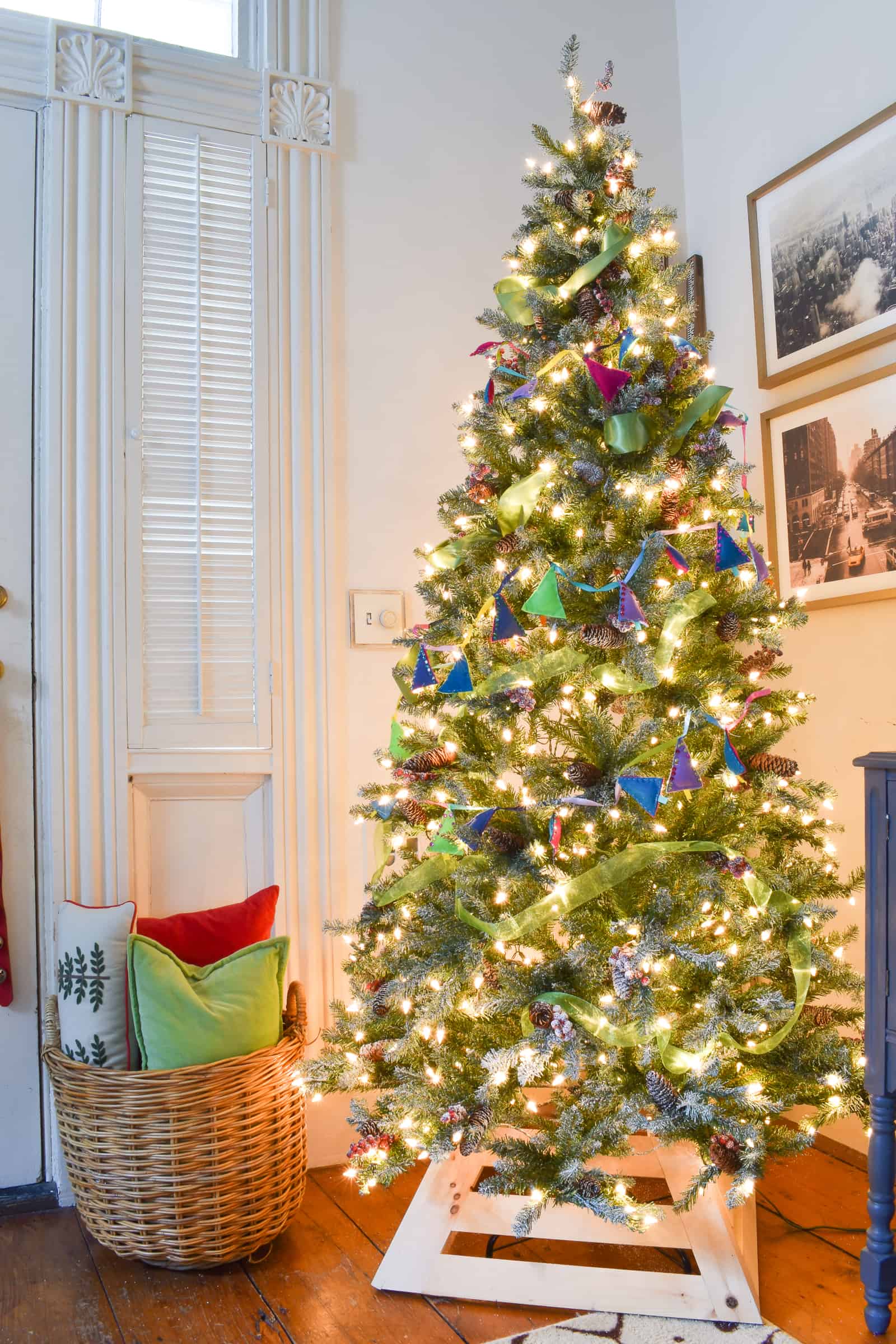 I love that this tree collar is graphic and simple and a little different. Because I made it, I could pick my dimensions so this one is the right size for the smaller tree we have in the foyer. And did I mention it set me back less than $20?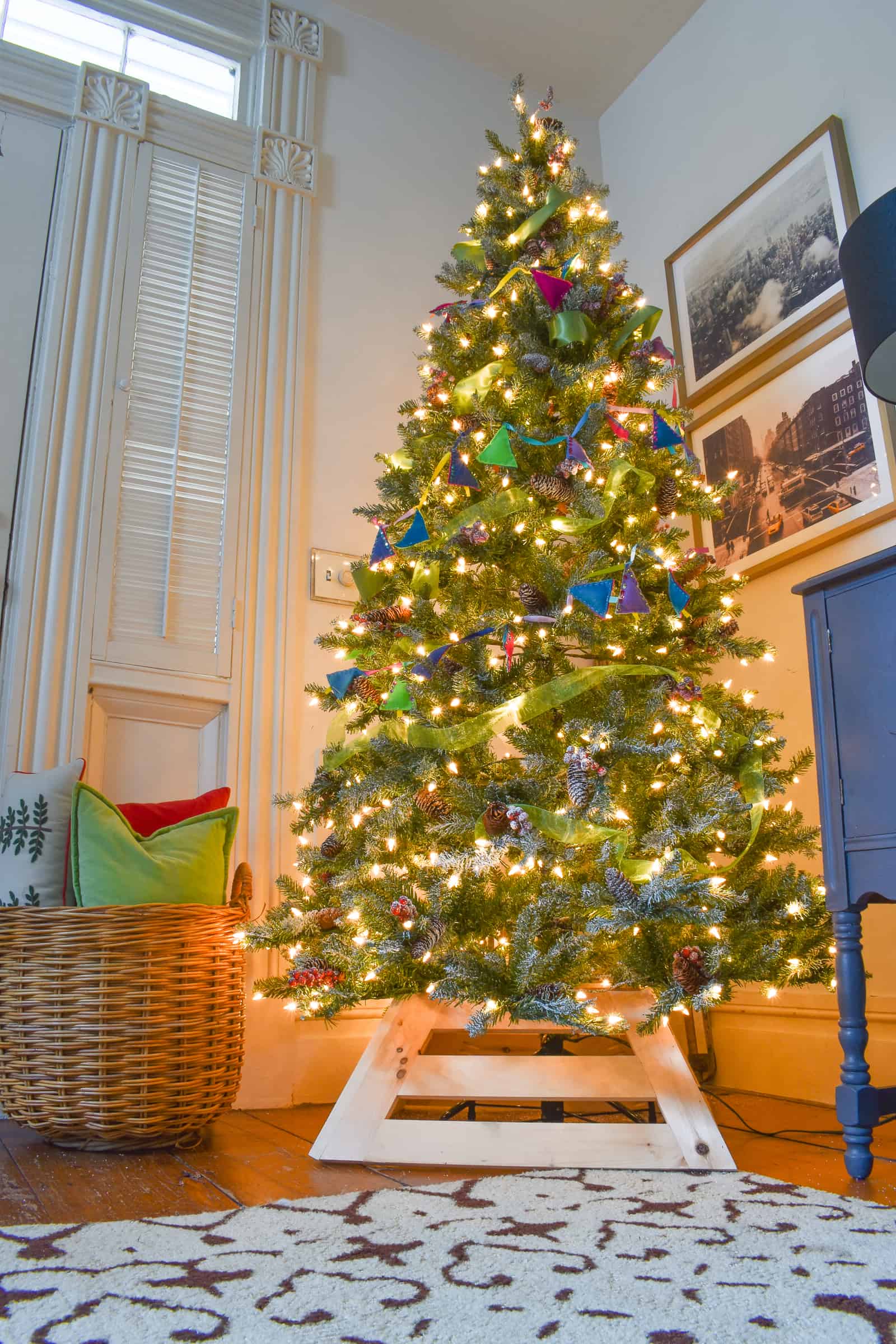 Head over to BuildSomething.com to see the full plans.