It turns out that everything about this advent project is from my favorite Swedish big box store…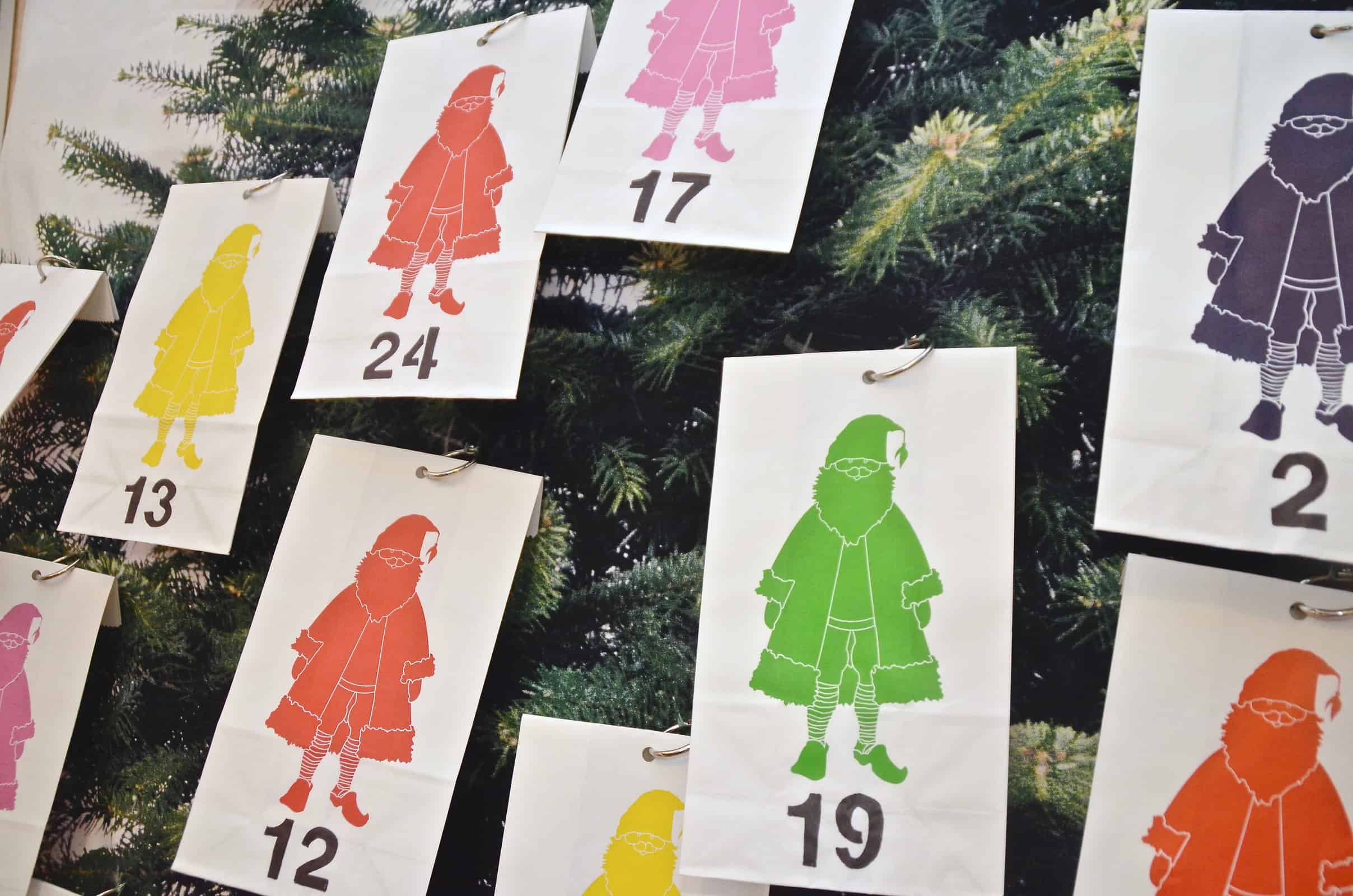 Last Christmas, Ikea was selling this very cool Christmas tree fabric.  I had no idea what I could use it for, but for $10 seemed like a diem to carpe.  Fast forward to this Christmas and I noticed these adorable Santa Clause paper bags.  Like peanut butter and jelly, marshmallows and chocolate, or nachos and cheese…  these two things needed to be together.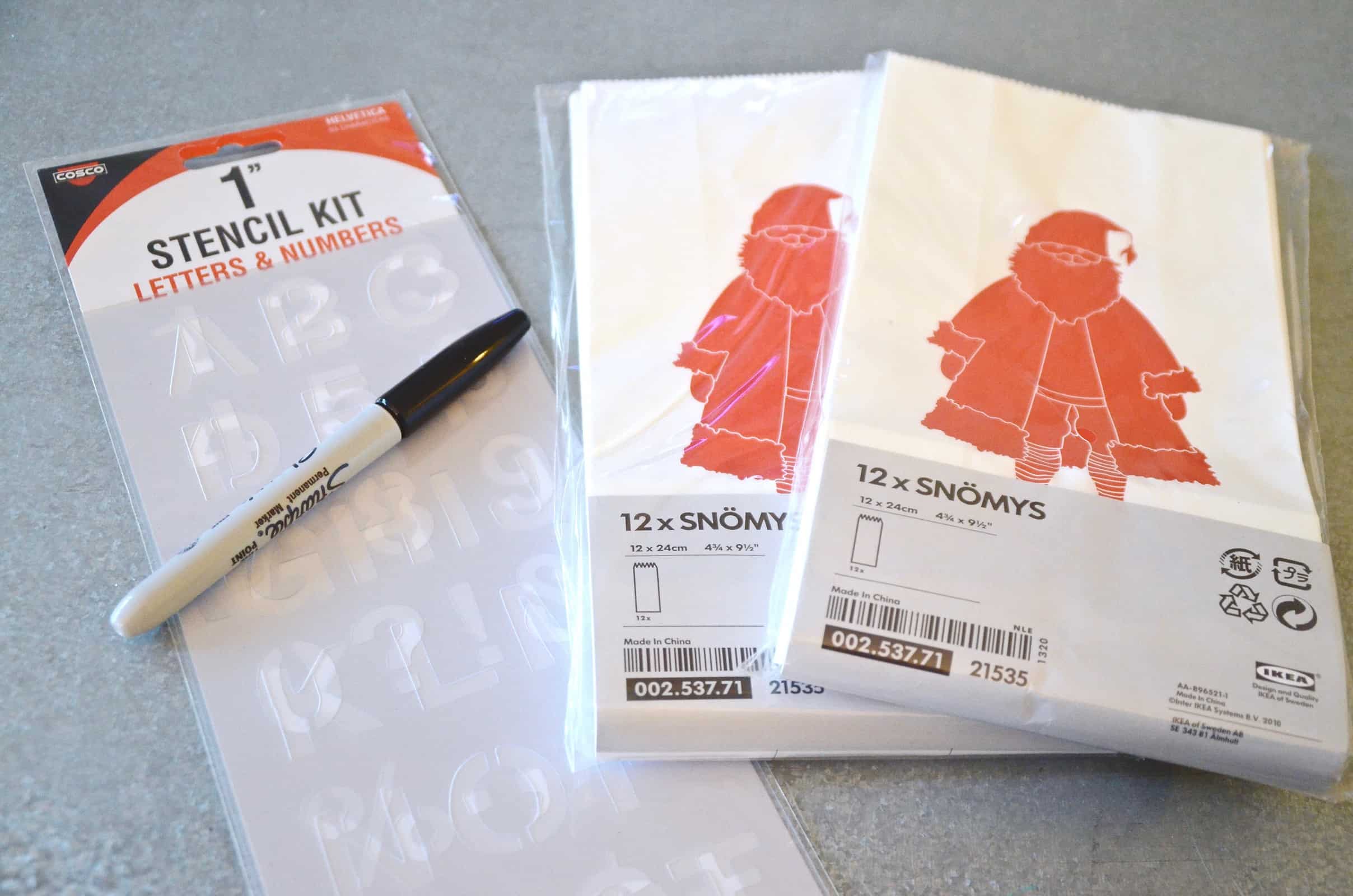 Have any of you been foolish enough to google advent calendar ideas lately?  I mean, people mean business with these holiday crafts! Lost of super cute advent calendars use simple paper bags or burlap pouches, so I used my santa Ikea bags and ran with it.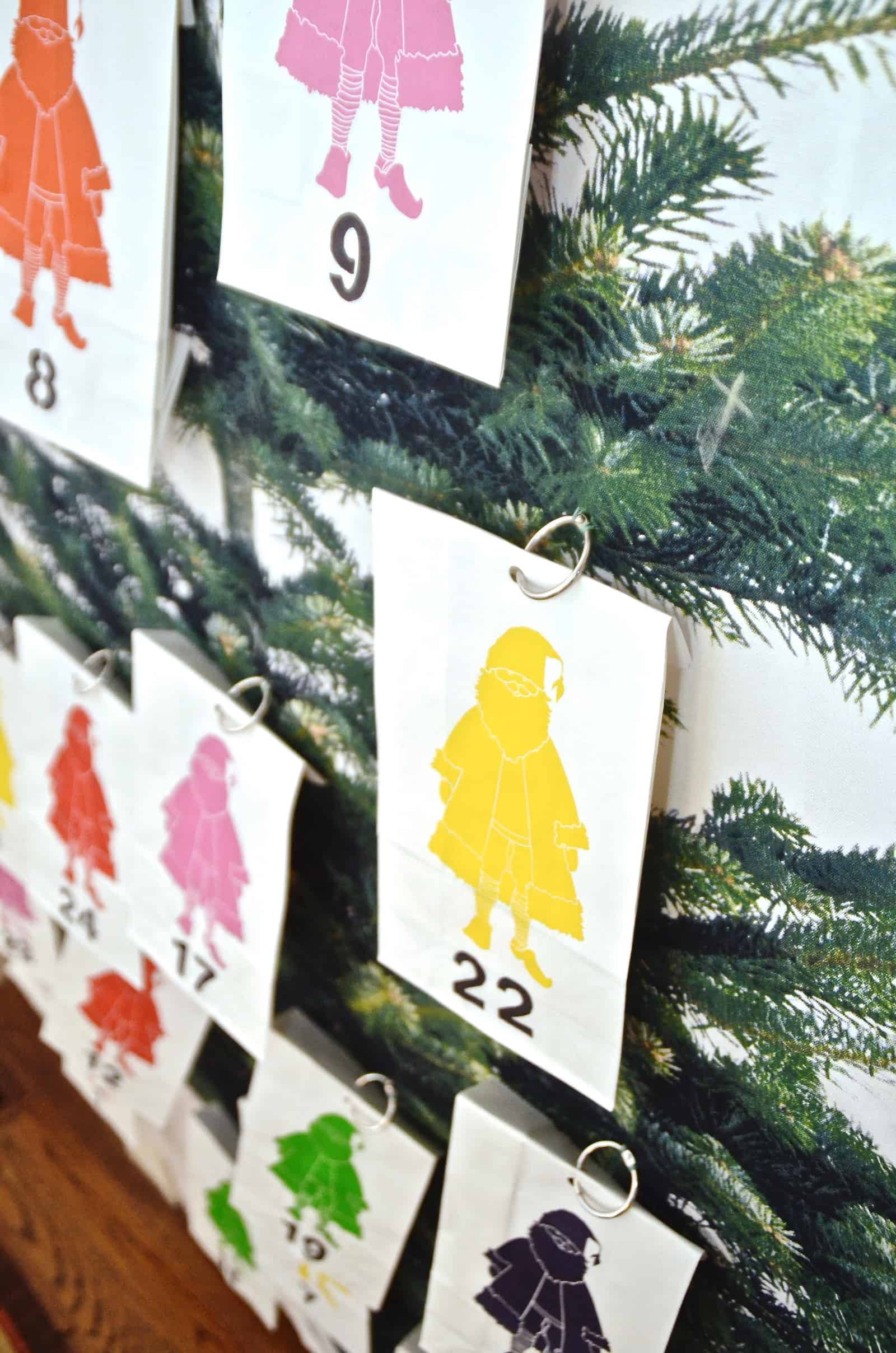 I swung by Office Depot and for $3 grabbed this container of rings.  Using some leftover cotton thread, I sewed 24 rings onto my Ikea tree.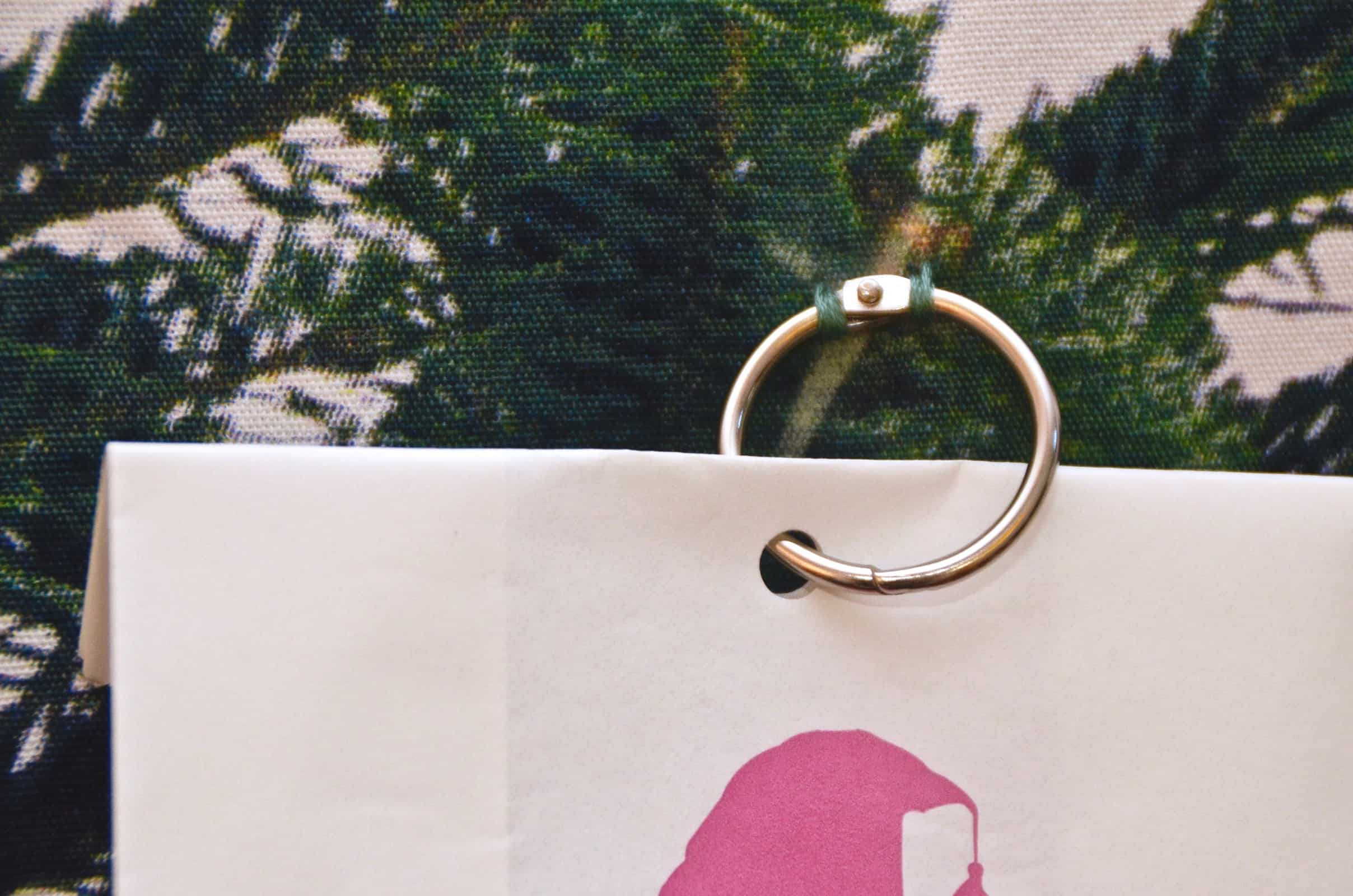 With a stencil and a sharpie, I tagged my Ikea bags with numerals 1-24.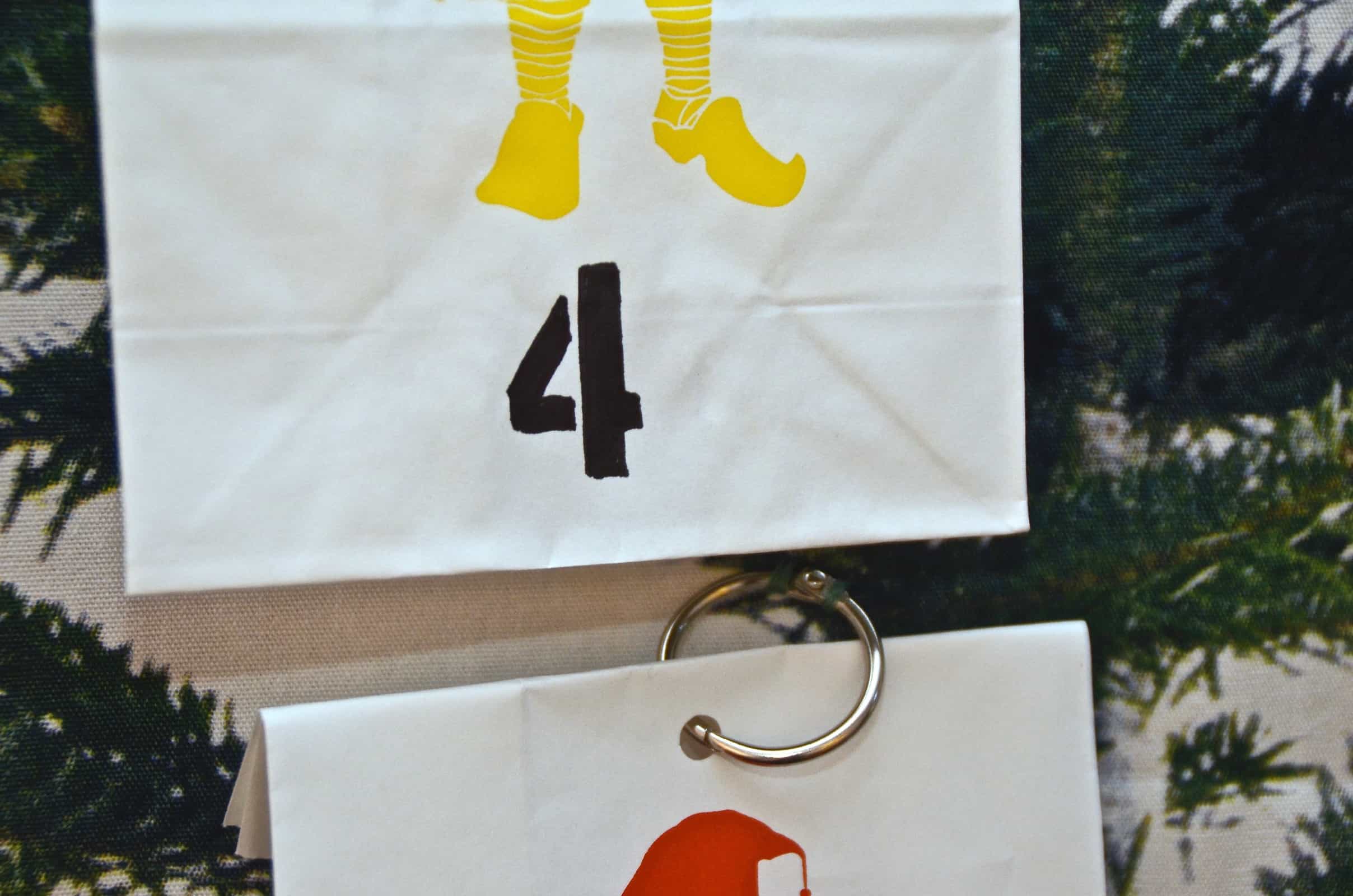 A few hole punches later, and this incredible Ikea advent calendar was complete.  A more varsity DIY blogger than I would have an amazingly well lit wall with a charming chalkboard sign, some greenery and some twinkly lights.  Well, clearly I'm still riding the bench for the JV team.  The one remaining piece of our construction project is the front door.  I know… super annoying.  So I stare at this awful boarded up foyer all day.  That's where this tree needed to go.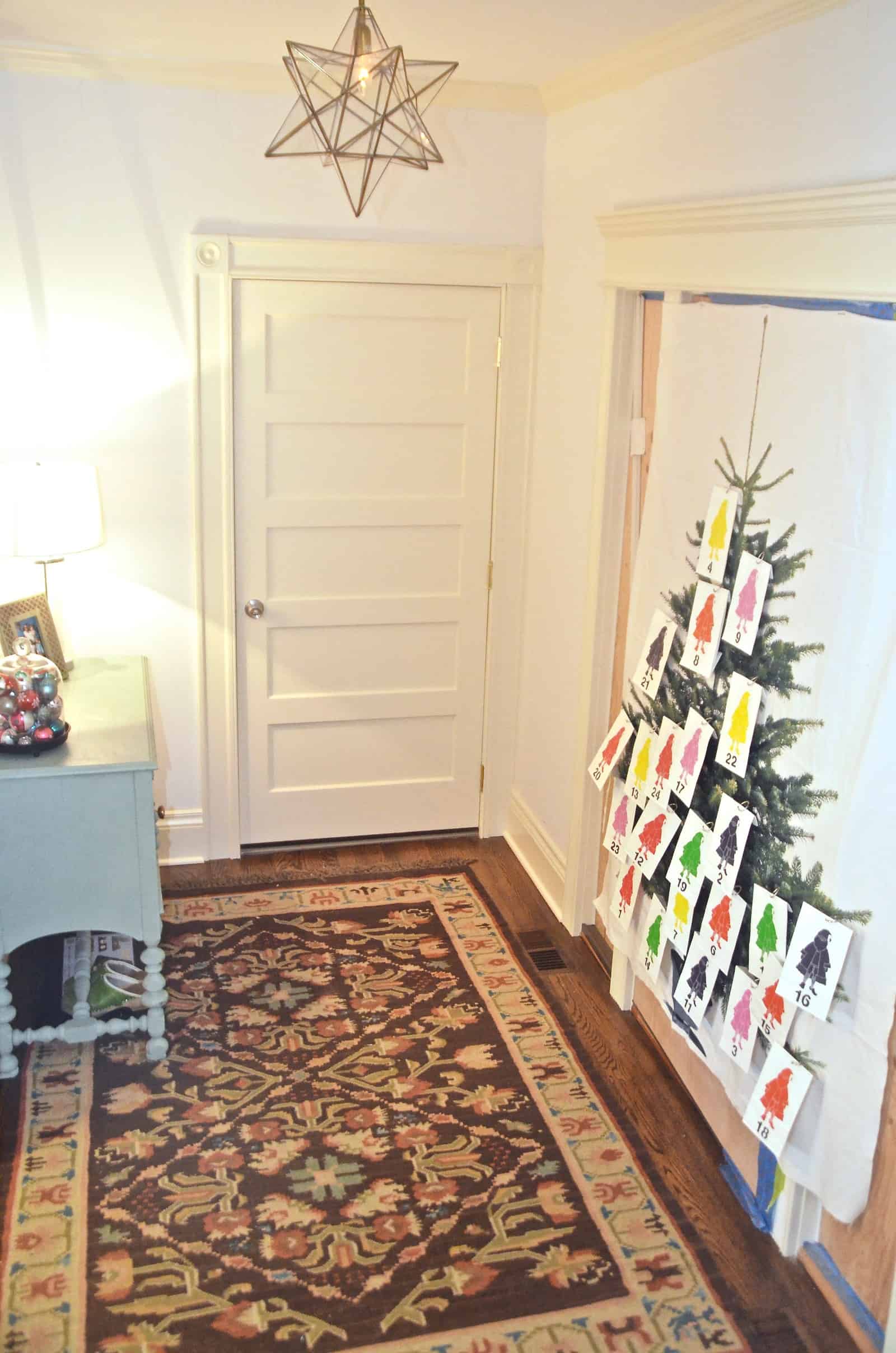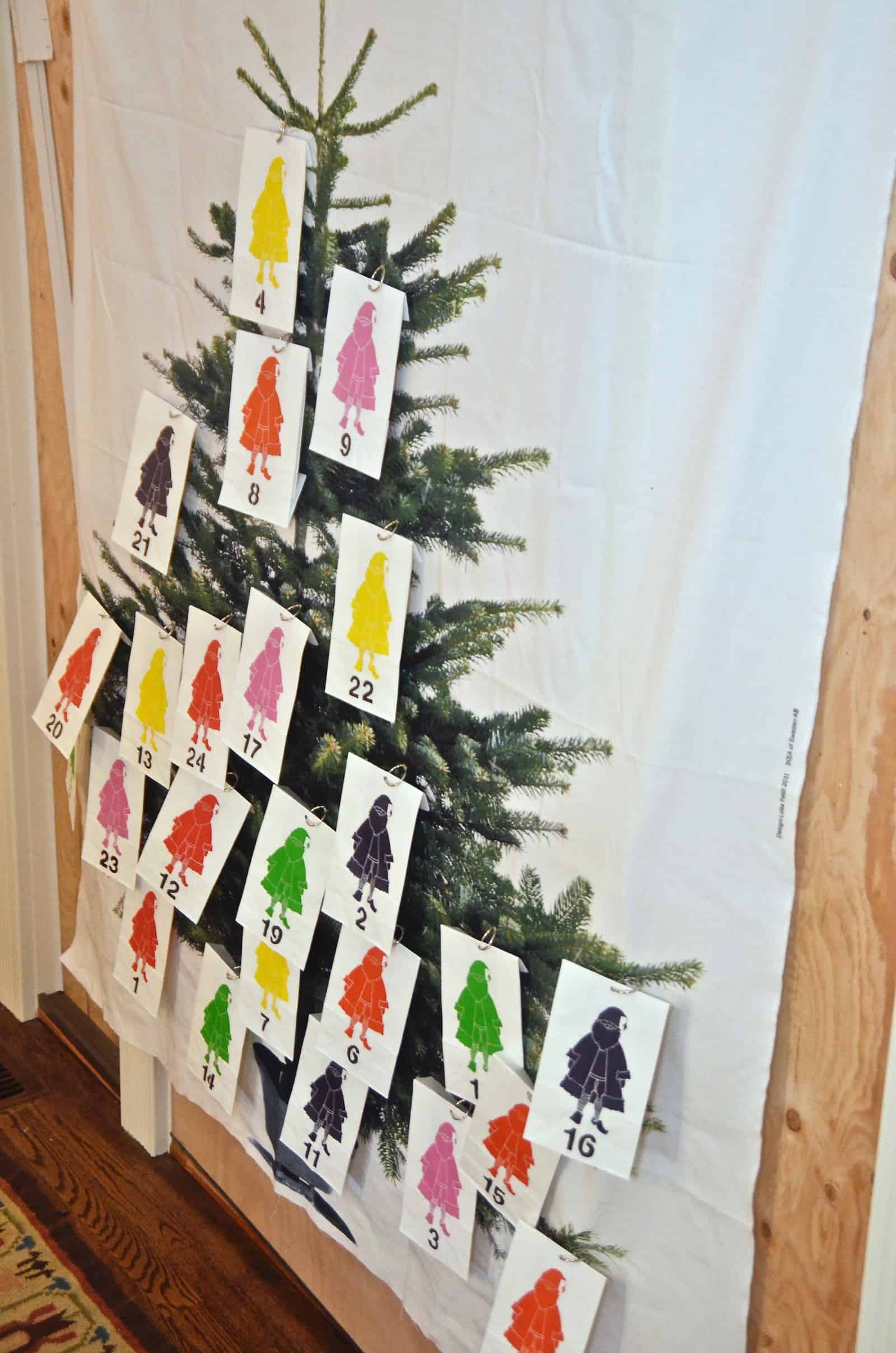 It's the perfect spot for us since it's front and center and I didn't need to hammer into any wall, but… no natural light means the pictures are suckilicious.  But hopefully you get the idea… send me  pictures of your beautiful vignettes that you create with your Ikea advent calendar and I'll send you a DIY varsity letter!