This might be the shortest post I've ever written. That's how easy it is. Shout out to my first grade teacher, Mrs. Miller who I think was the one responsible for this idea.  (If it wasn't her, then shout out to my second grade teacher, Mrs. Curtis.)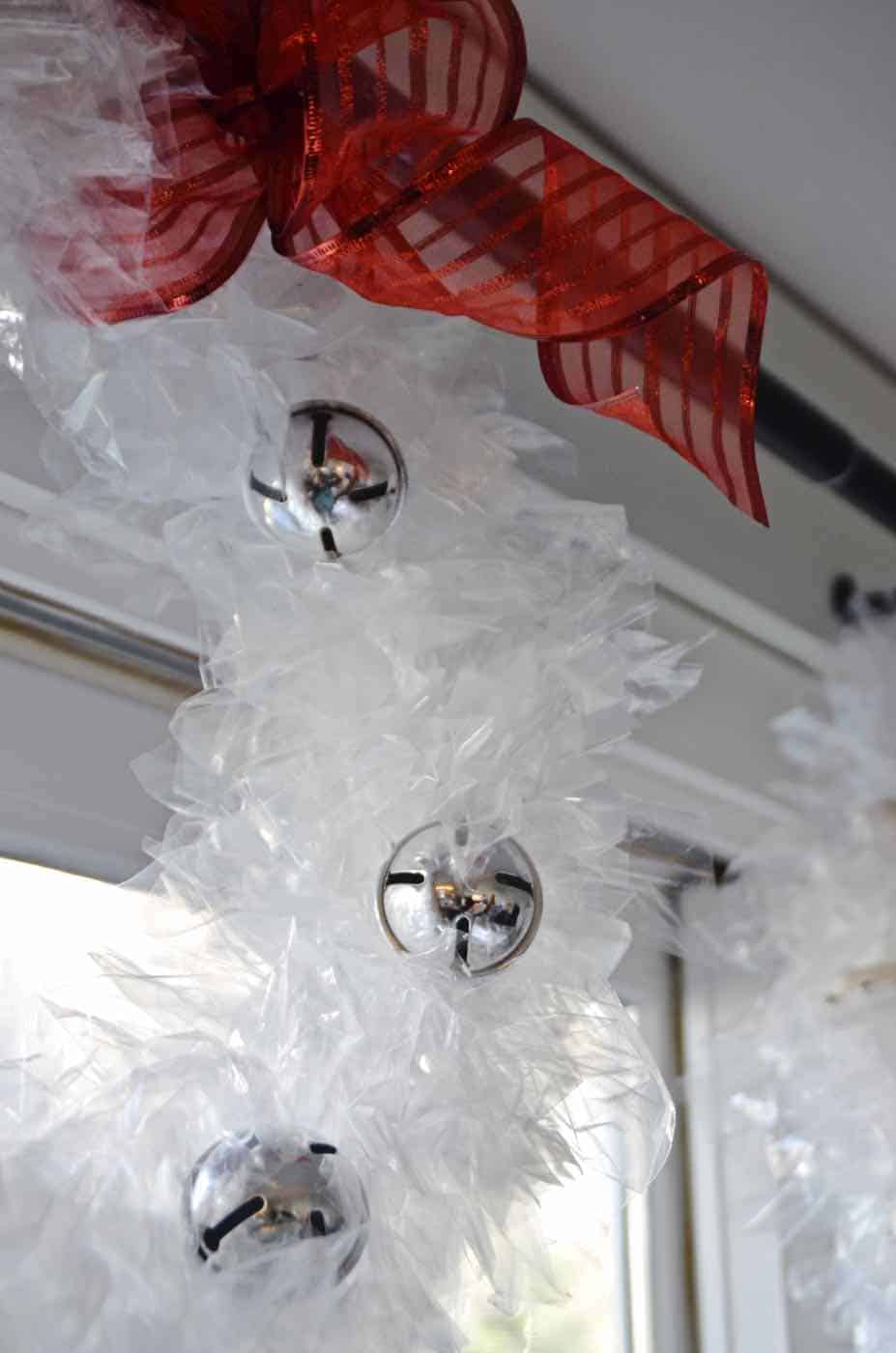 Wanna know the bank breaking total cost? $2.  ($6 if you add the ribbon and bells.*)  All you need are plastic sandwich bags (the kind with the flap… not ziplock) and metal hangers.  I used between two and three 150-count boxes of sandwich bags.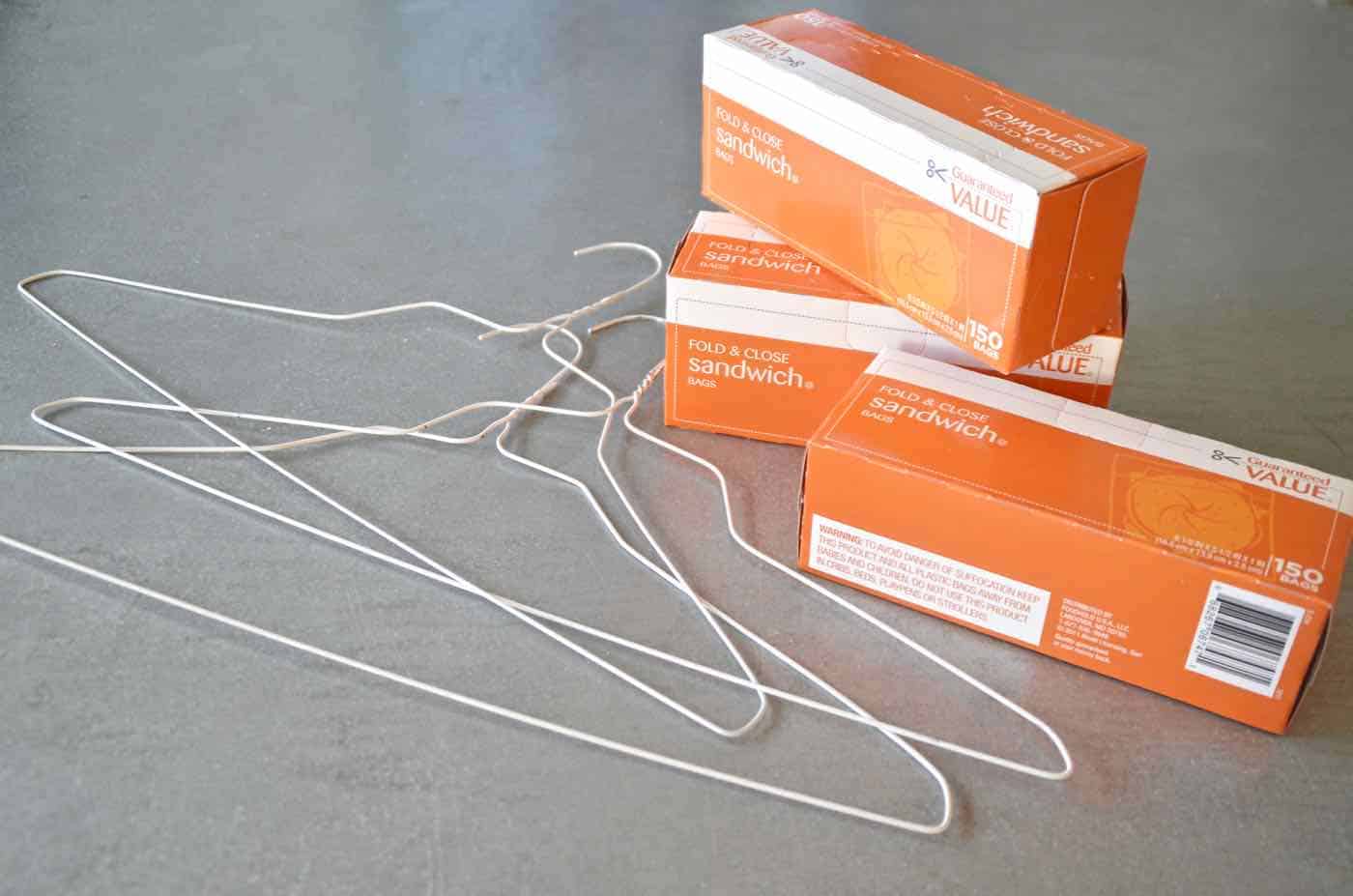 Shape your hanger into a circle or whatever shape you want (square, oval, star, heart).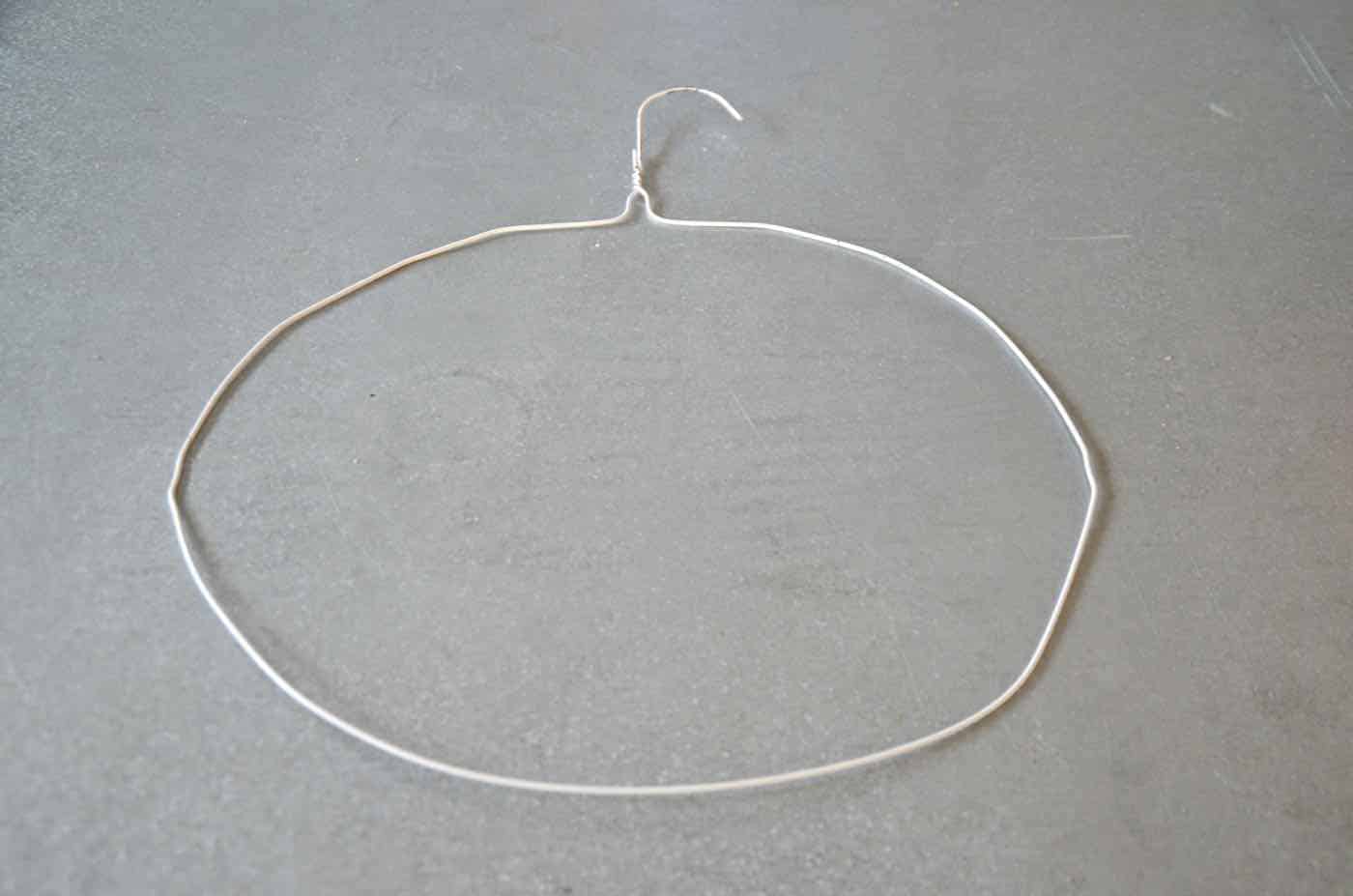 Cut your bags in half and tie each bag around the hanger until you've filled the wreath.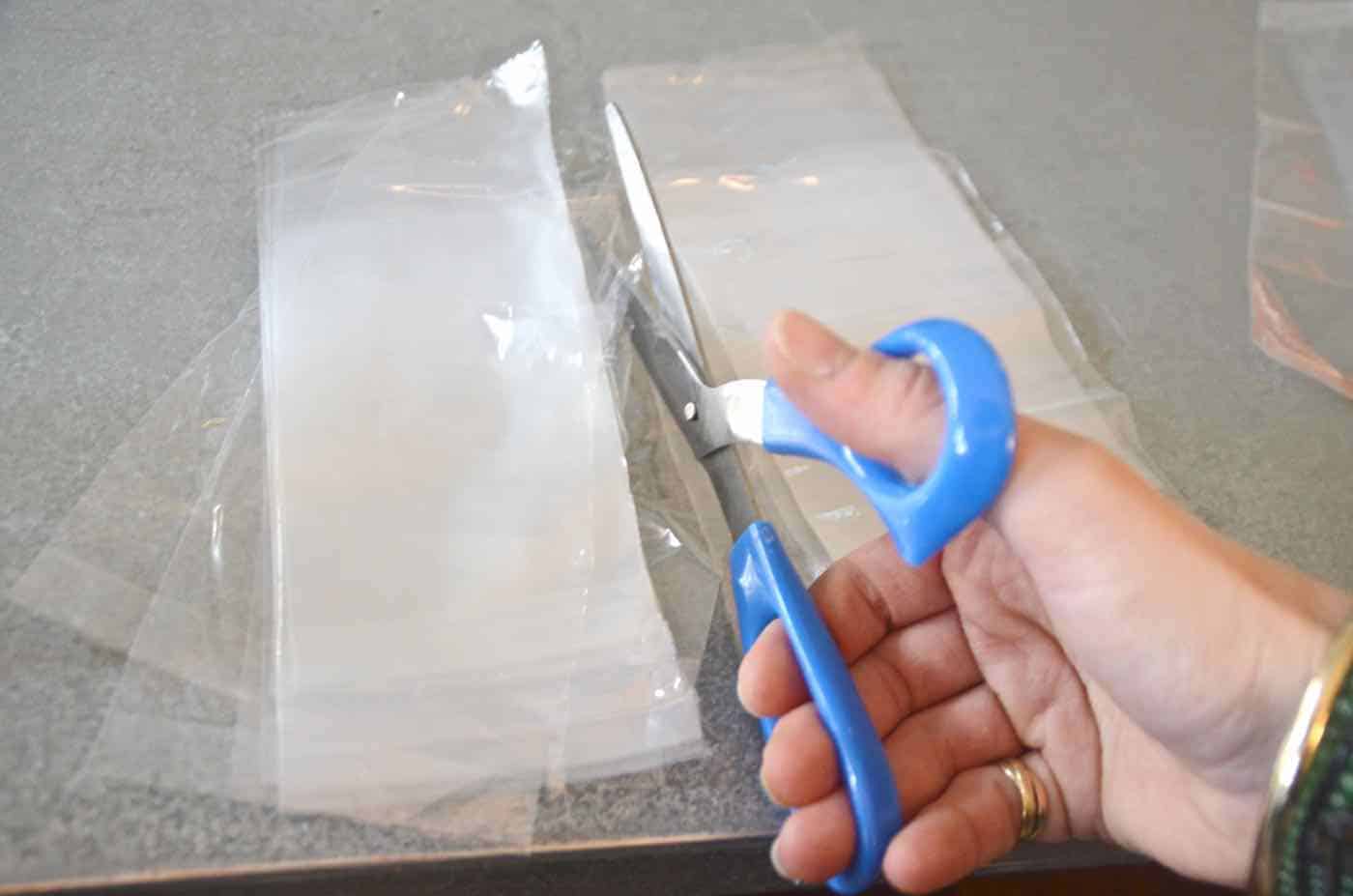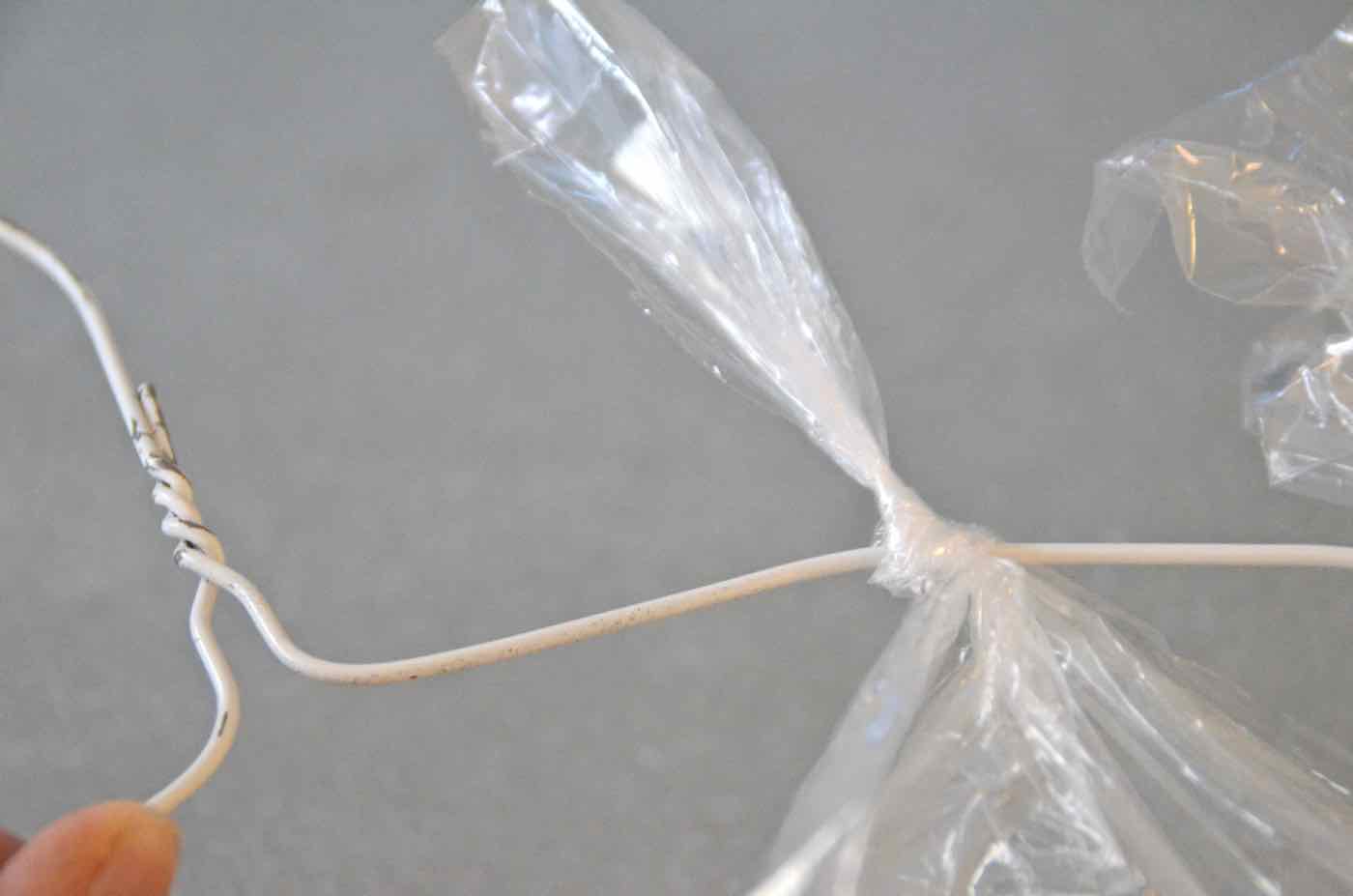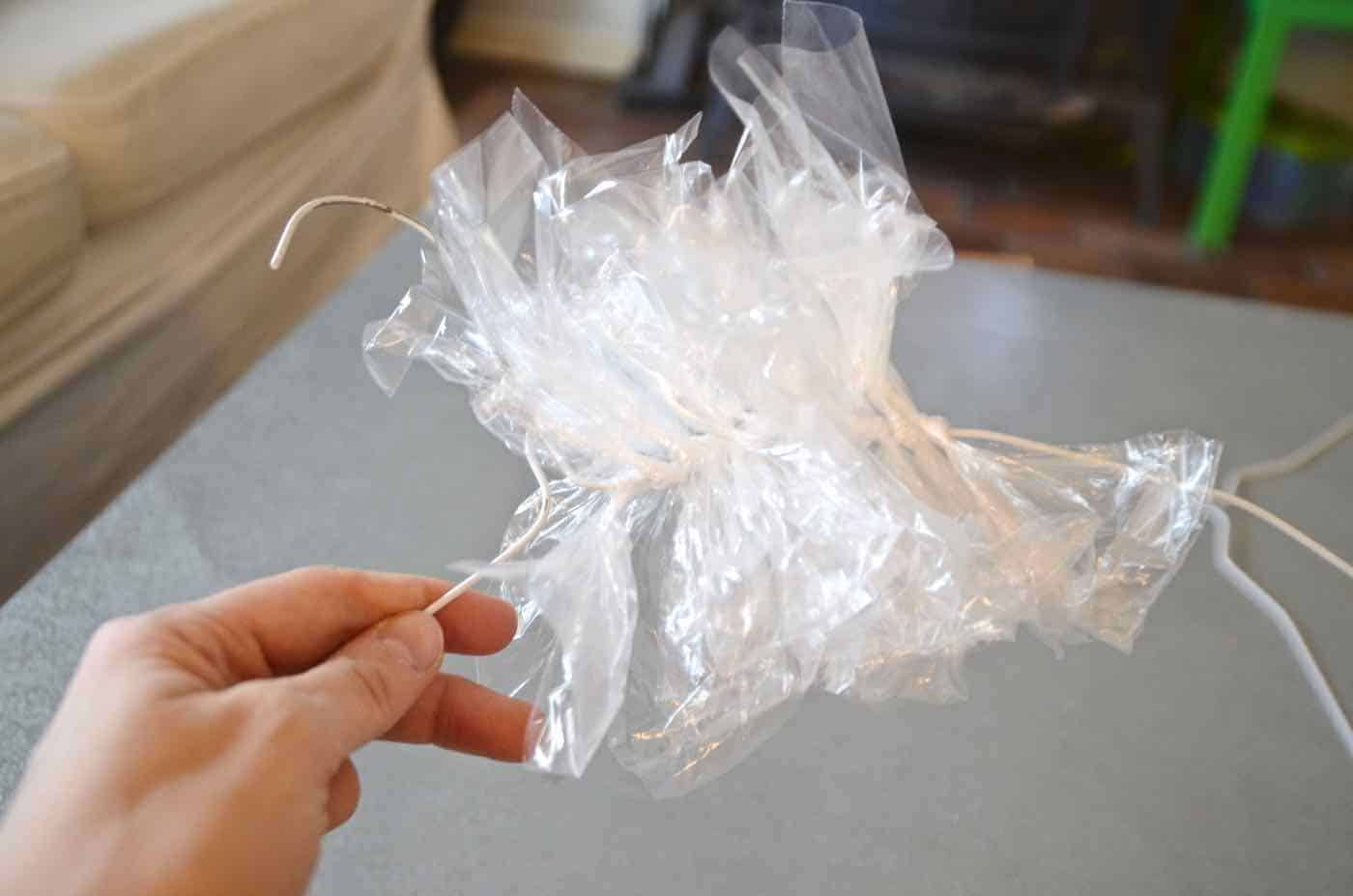 If I can do this with a newborn on my lap… that should give you a sense of how SIMPLE this project is!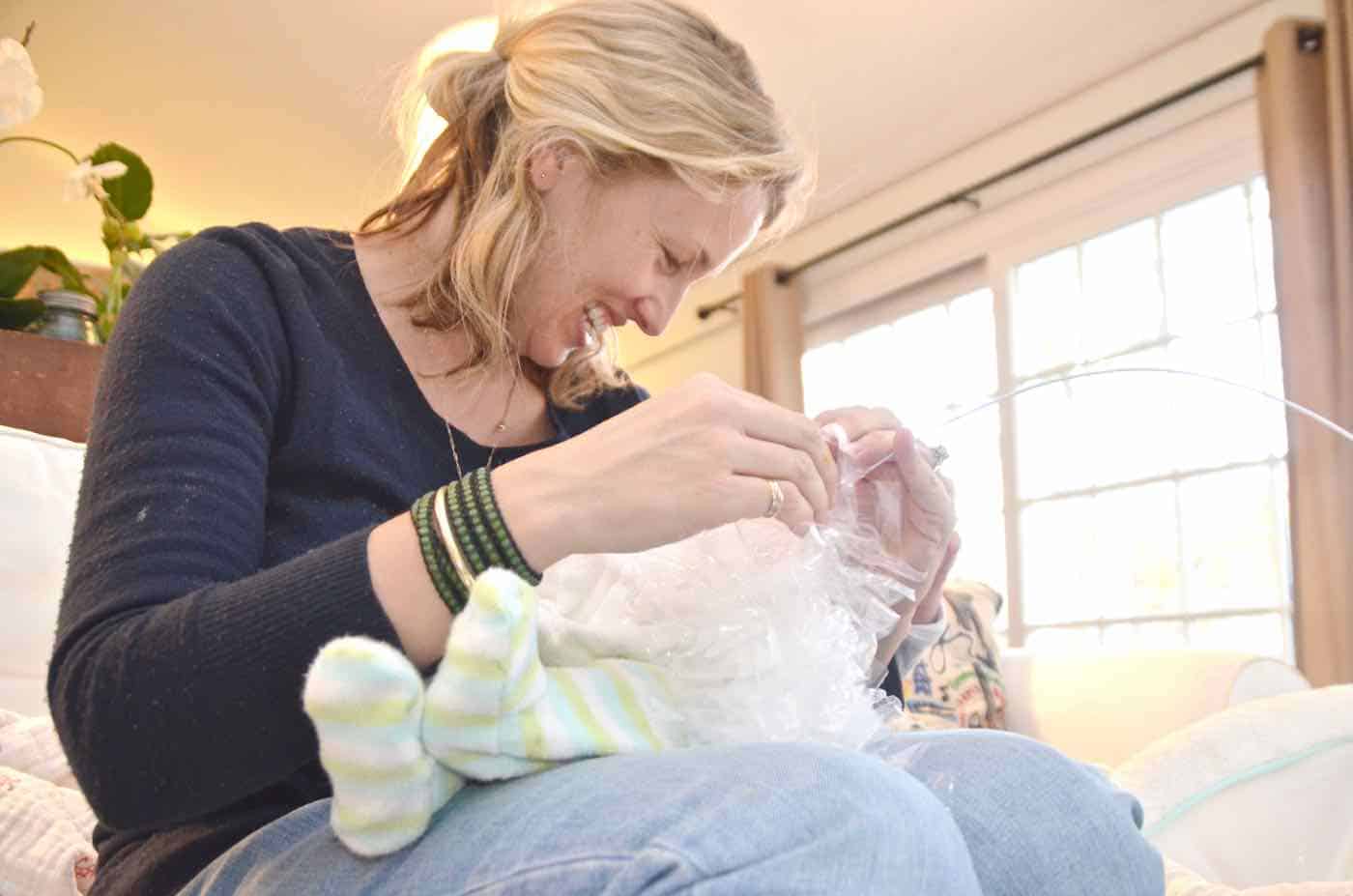 Fluff the plastic and decorate however your Christmas heart desires!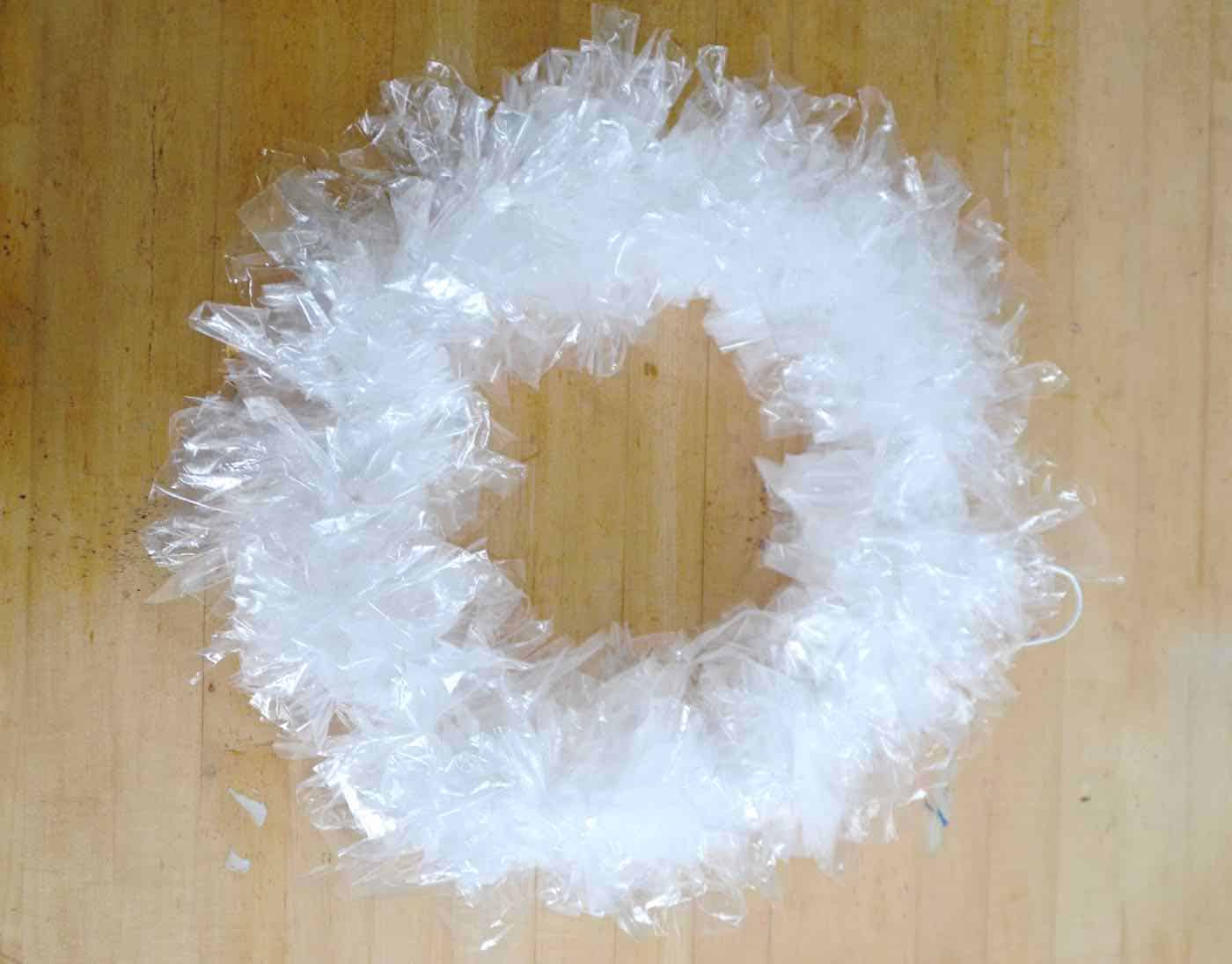 I found these mini bells at Terrain at the last minute and LOVE them… these could be an easy DIY if you're more organized with your time than I am… (*They bring the total cost of this project over $6, but SO worth it!)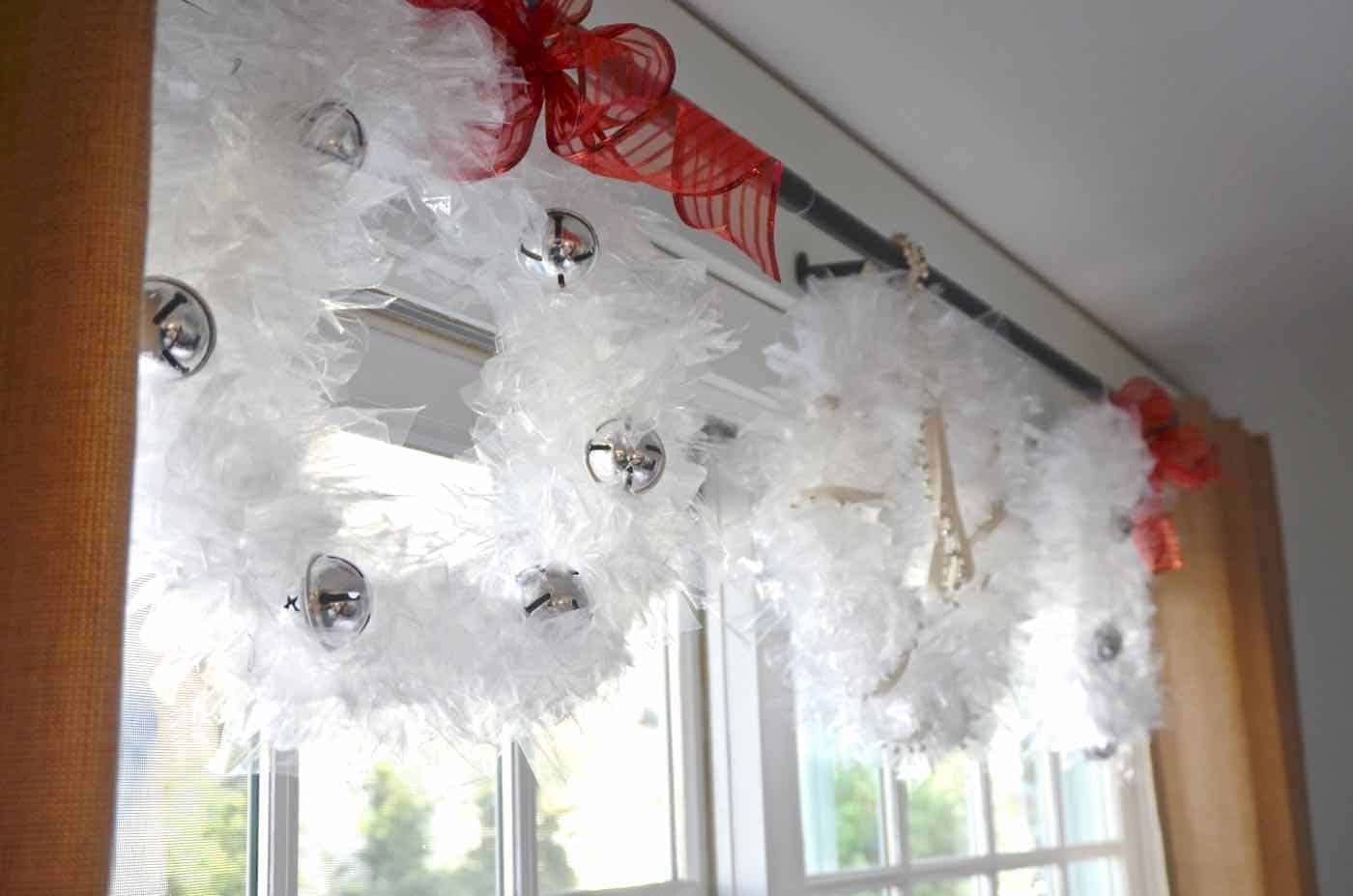 Apologies for the second half of this post as for the life of me, I couldn't figure out how to take better pictures of these guys.  I'm sure it involves actually taking my camera off the automatic setting and using the tripod… maybe I'll update this post one day.  Just not this day.  You get the idea…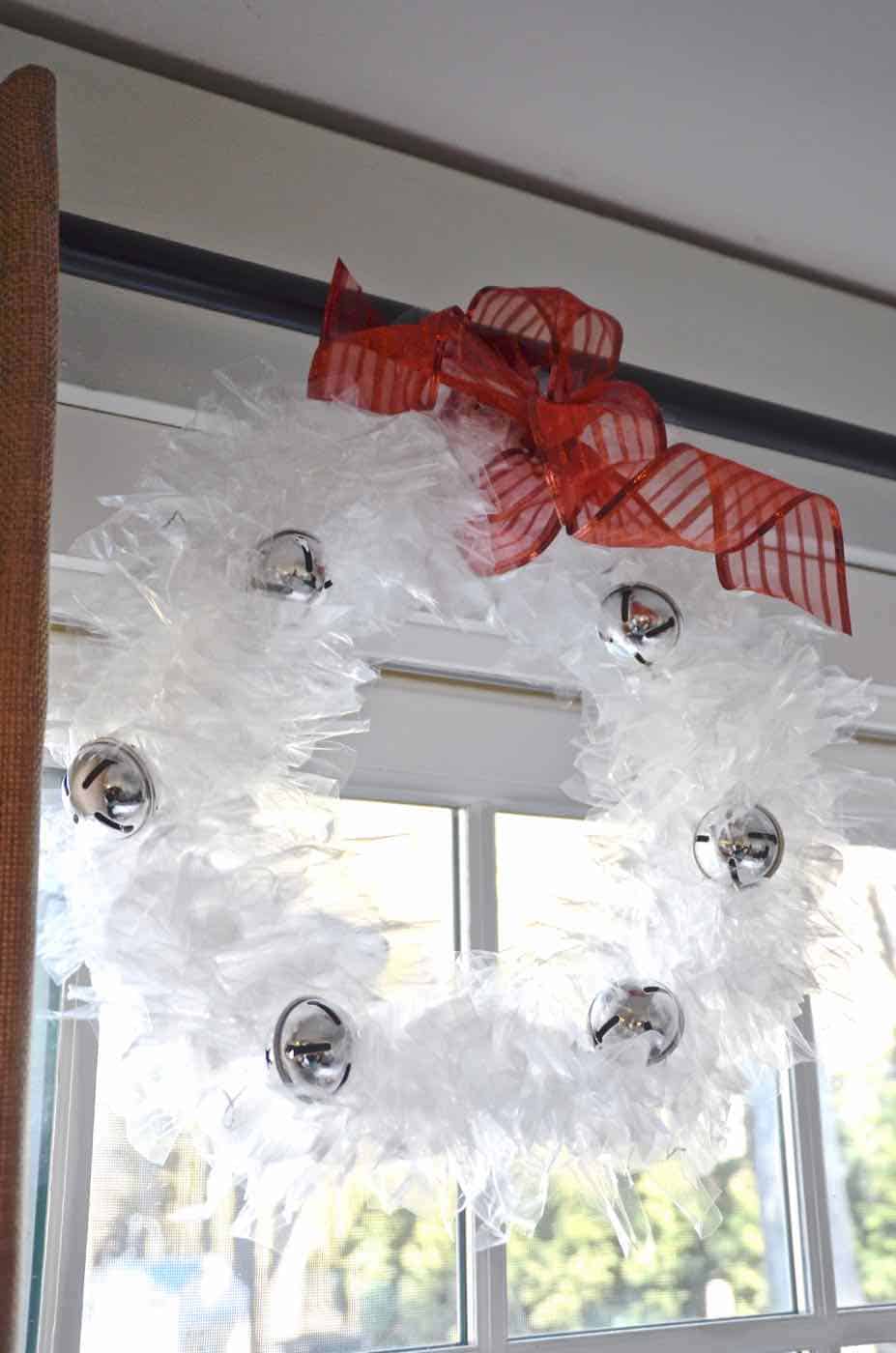 If these wreaths aren't easy, I don't know what is! Any quick and easy decorations you've been working on?