Day 2: Twelve Days of Ornaments- Advent Christmas Tree Ornaments
Psssst… this post *might* contain affiliate links: see my disclosure here.
Advent Calendar Bags for the Tree
Welcome to Day 2 of 12 Days of Ornaments on the blog and my YouTube channel! You can follow along HERE in case you've missed anything!
I've been doing this advent Christmas tree for years and it's one of my kids' favorite things about December.  Technically these may not be 'ornaments' in the traditional sense, but they go on the tree so…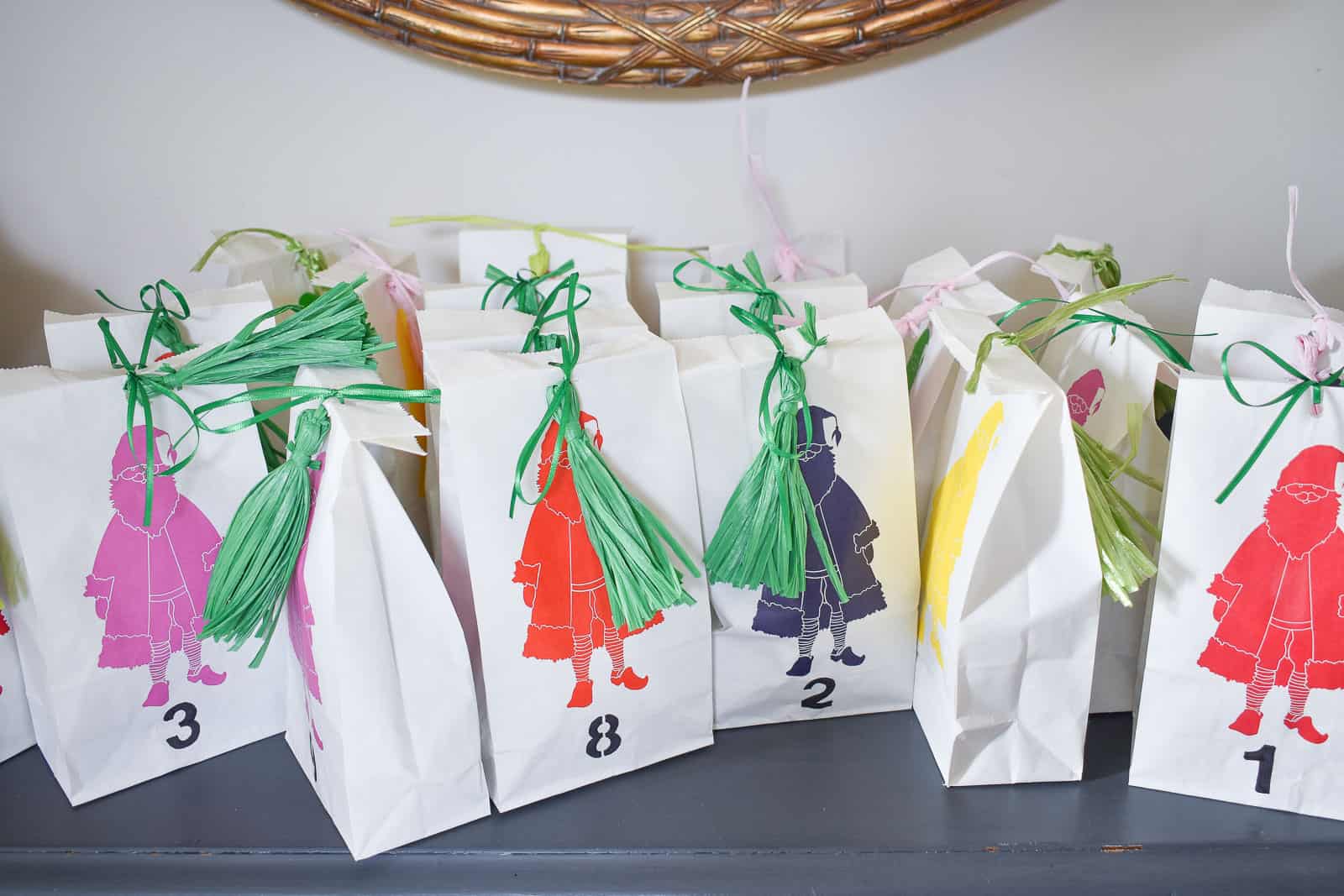 I found these bags years ago at Ikea. But there's nothing special about them other than the little gnome printed on the front. They are plain ol' white paper bags and I stenciled the numbers 1-24 on them. To embellish a plain paper bag you could glue an image, design your own, or just use a gift tag to name a few ideas.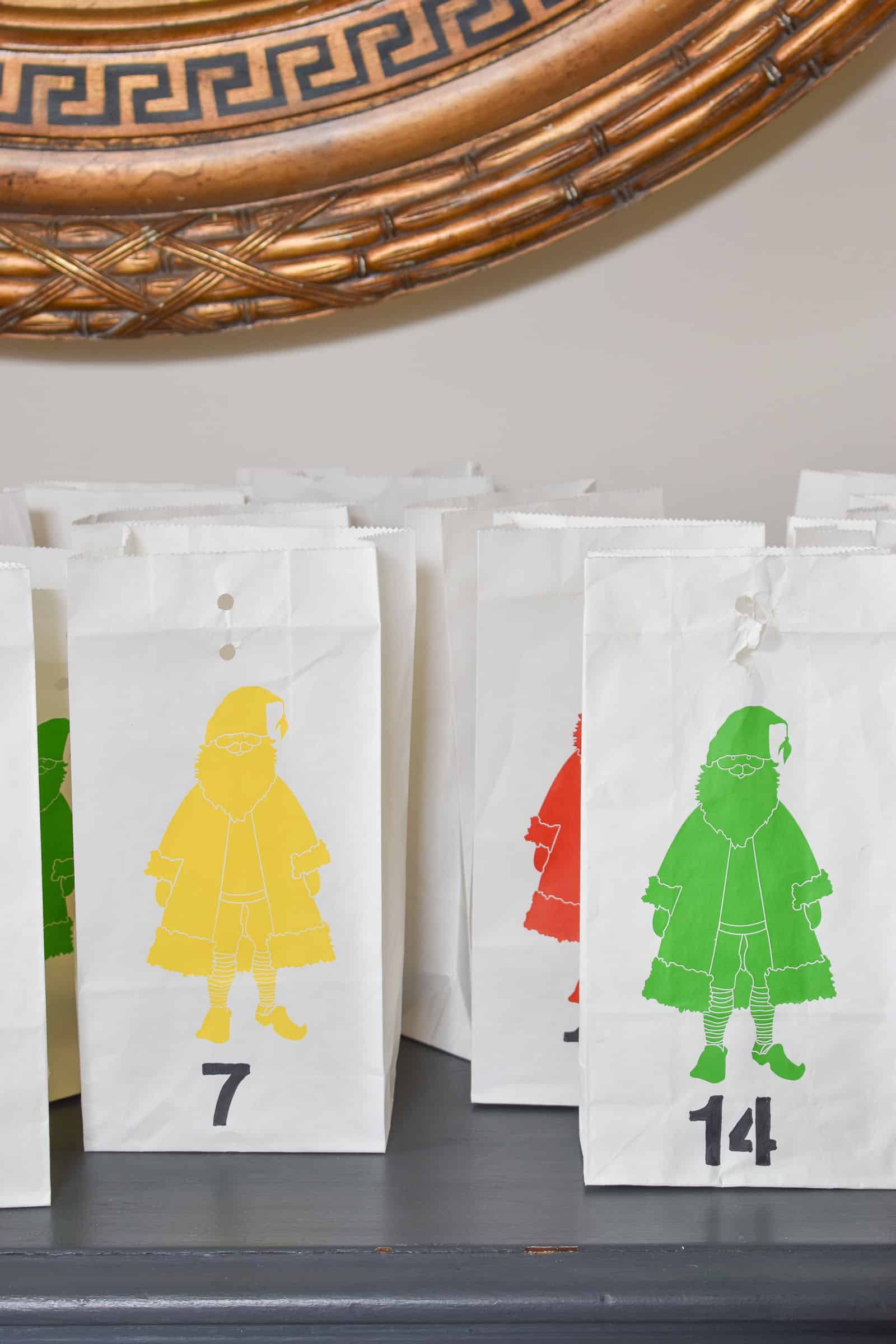 Fold over the top of the bag about an inch, and punch a hole. Now you're ready to stuff!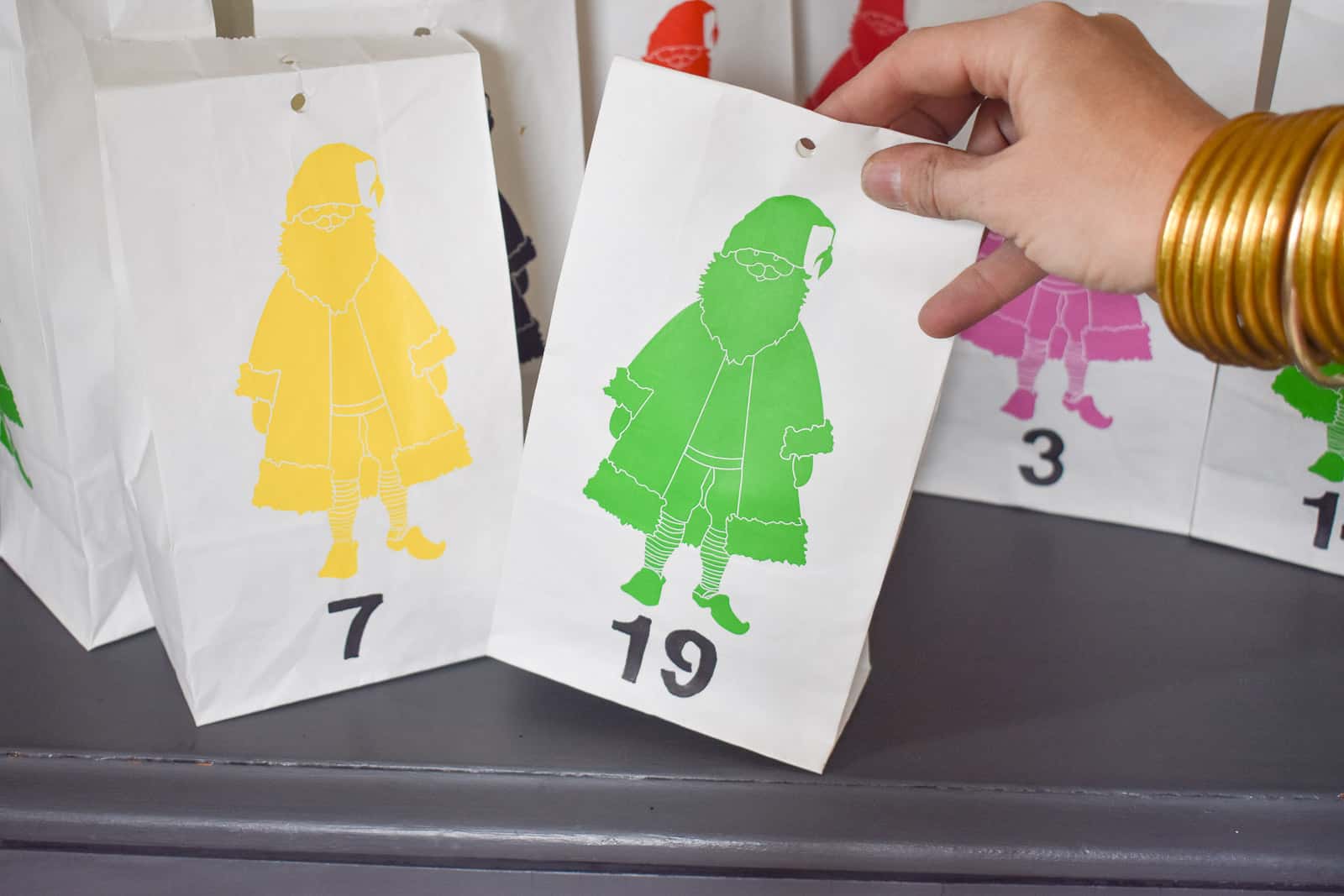 The first year I did these, I filled every bag with a small present. But I learned my lesson… that's WAY too many mini presents. Now I fill every 2nd or 3rd bag with a little goodie like small chocolates or band aids or stickers. For the other bags, I write a reward on a strip of paper: things like "Enjoy some hot chocolate after school" or "Movie night!" Obviously you can place these deliberately so movie night will land on a Friday or Saturday if you want.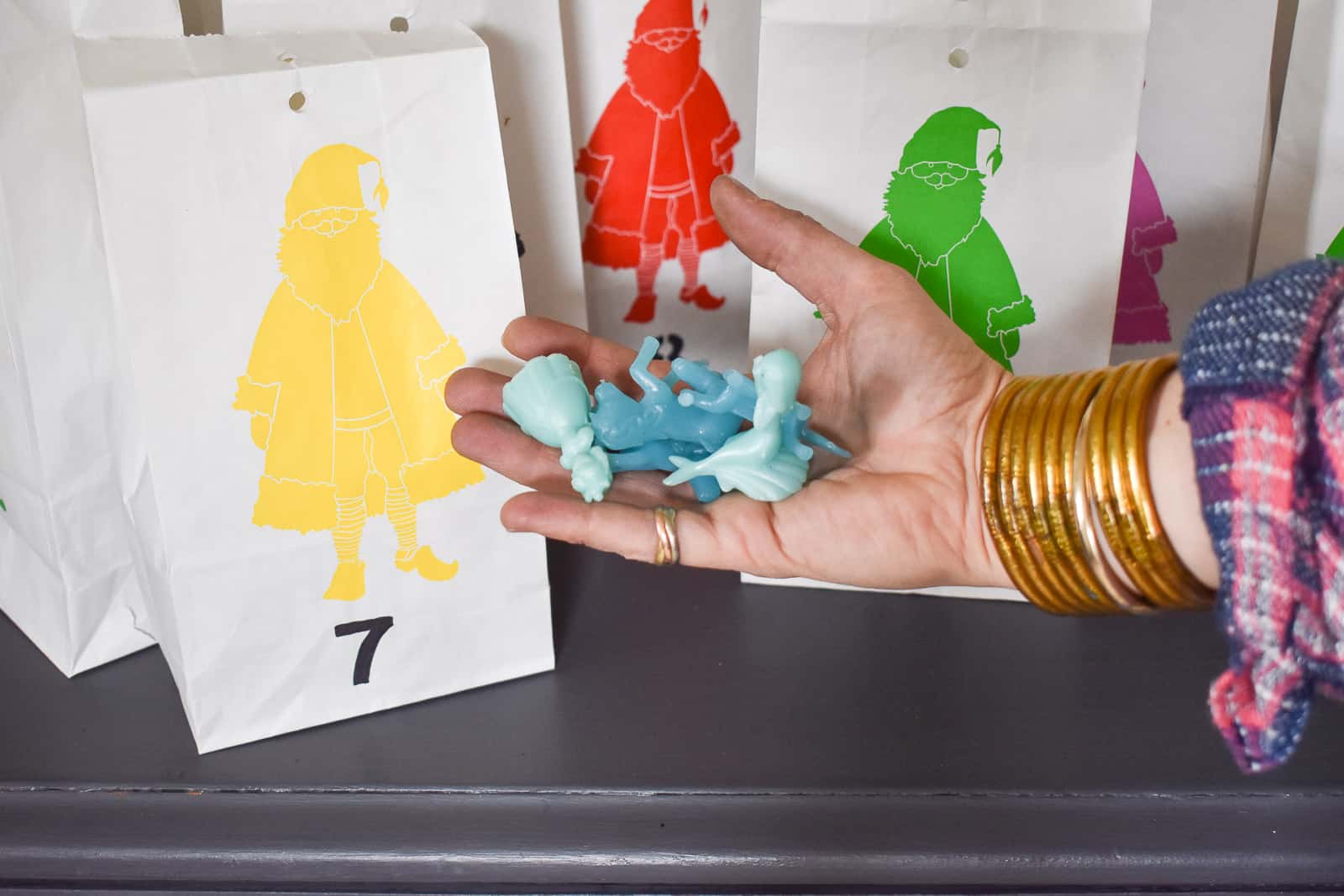 I had a bunch of tassels leftover from last year so I tied these onto each bag to close them.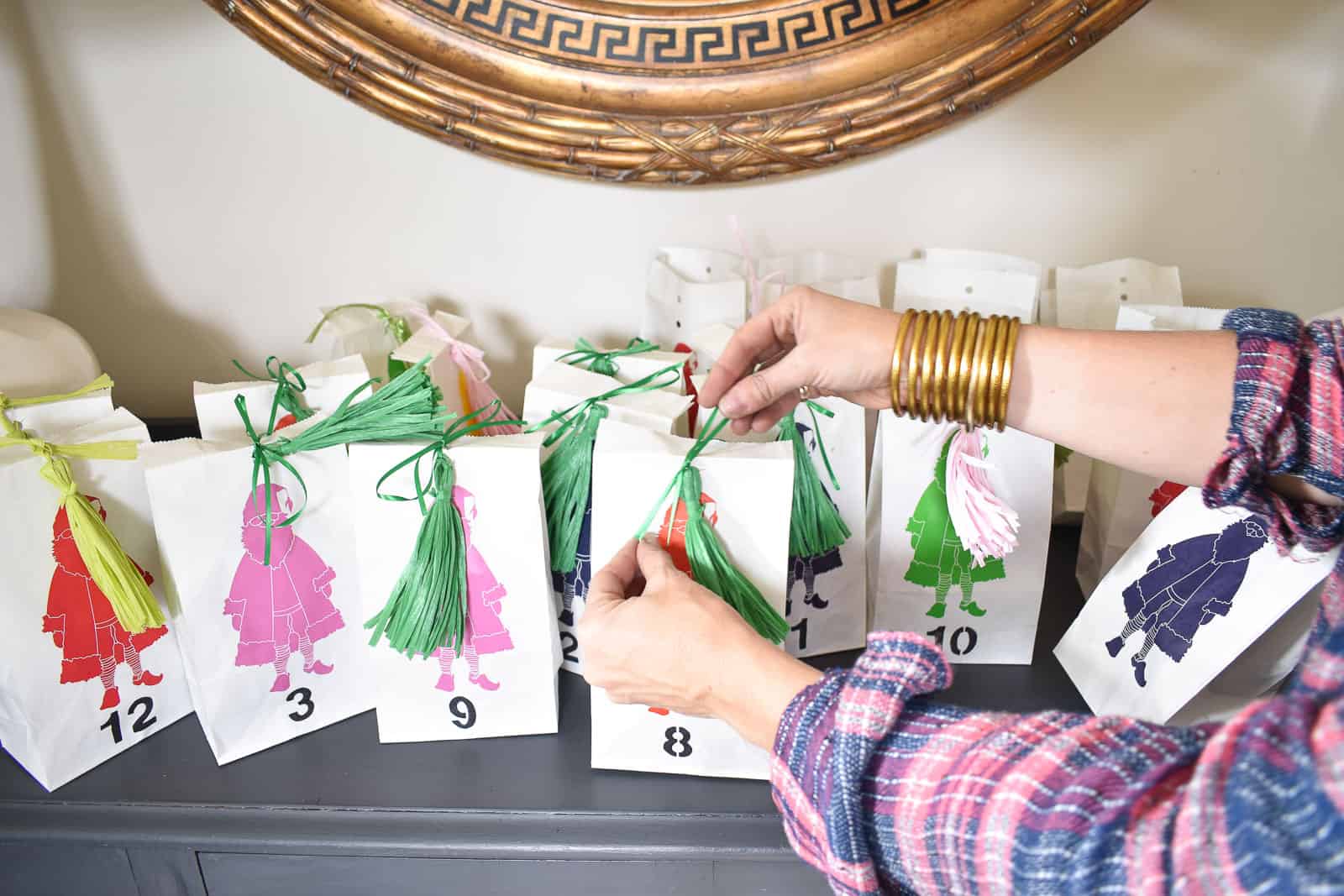 Then…. it's as simple as sticking the bags into the tree! I almost left myself some extra ribbon so I could hang each bag on a tree branch, but honestly, I'm glad I skipped this step because it was just as easy to stuff the bags in amongst the branches.  Best part? The bags take up quite a bit of space so I didn't need any other ornaments!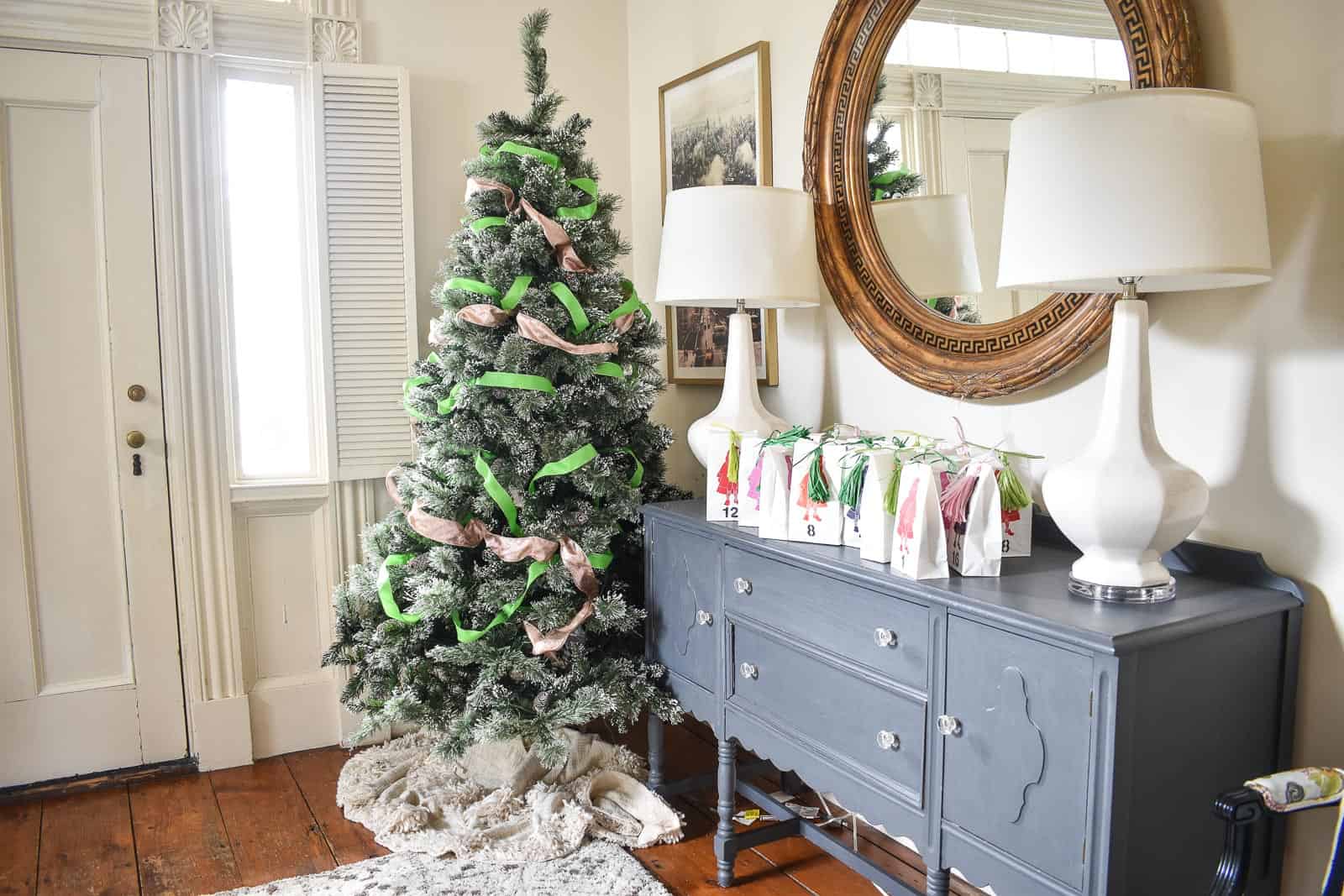 One last thought: I was thinking it would be super cute to replace each bag with a few ornaments so as the month foes on, the tree will slowly morph from an advent tree to a more traditional ornament tree.