Guys… I'm gonna drop a bomb on you. I'll blame superstition and nerves for waiting this long, but this is big. BIG.
We're moving.
I know.  Let me back up a bit to share how this all came to be because it was NOT part of my master plan or part of my "here's what's happening in 2015" spiel.
We live in a little area that is definitely a neighborhood… houses right next to each other, sidewalks, a tiny town center… and we love it. We love the smaller lots and the historic homes and the community.  Most homes are out of our price range or quite simply *too* big… but there's been one house around the corner that has been on the market forever. Like 4 years. It started out at a price point that was a different league from us. And slowly it's been creeping down. But… it's a BEAUTIFUL home so I always assumed there was something catastrophically wrong with it.
"This house is lovely, but unfortunately there is no indoor plumbing."
"So pleased you like the old floorboards, sadly every inch of drywall will need to be replaced. And also every nail."
"Great light, right? Bummer that the foundation is set with Elmer's Glue and Hubba Bubba."
Rewind to a morning in October. We were maybe 3 weeks pregnant. My mom noticed that the house was STILL for sale and on broker #3 or 4. I looked it up online and… the price was high, but… low enough not to be a 'when we win the lottery' potential.  With one more on the way, an extra room was seeming less decadent all of a sudden.  I called the agent and walked over to have a looksie.
First things I saw were high ceilings, historic floor boards, charm, light… it was just amazing. Sure, there was PLENTY to be done, but… from my quick first impression, all cosmetic.  I prodded the agent for some insight as to why this place was still unsold and… within a price range that we could fathom. She shook her head and said 'I have no idea.'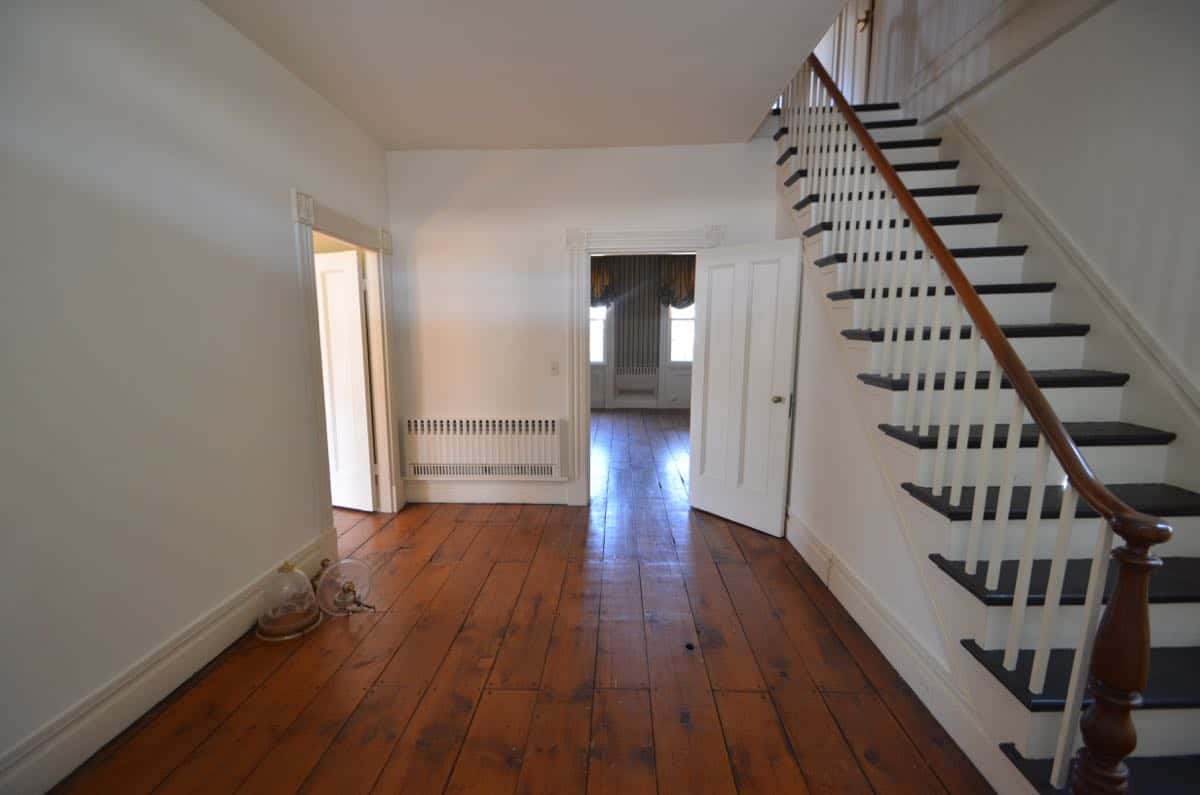 Let me reiterate here, we had NO PLANS to move. None. I had just ordered a hundred bulbs to put in our backyard. We'd removed a huge tree to open up the edge of the property.  I was knee-deep in a secret Pin Board for a new master bedroom scheme.  But this house.  This sad empty house stuck with me.  I brought our contractor by to confirm that I wasn't missing a 45 degree pitch in one of the rooms or a 2 inch gap below the roof and the side walls or something.  He pointed out little things here and there, but… nothing that explained why this place was still sitting here for sale!
We called an acquaintance (after all of this, she's now a GREAT friend) who does real estate and explained our situation: We found this house…it seems like a forever home for our family… it all hinges on the value of our current house… are we crazy.  She made some calls, parted the seas a bit, called in some favors to get a sense of where our home fit into the market and within 2 weeks, we were having a broker's open house.
I gotta tell you, seeing a For Sale sign on your front lawn will send you to a sad place.  Especially a home that started out like this…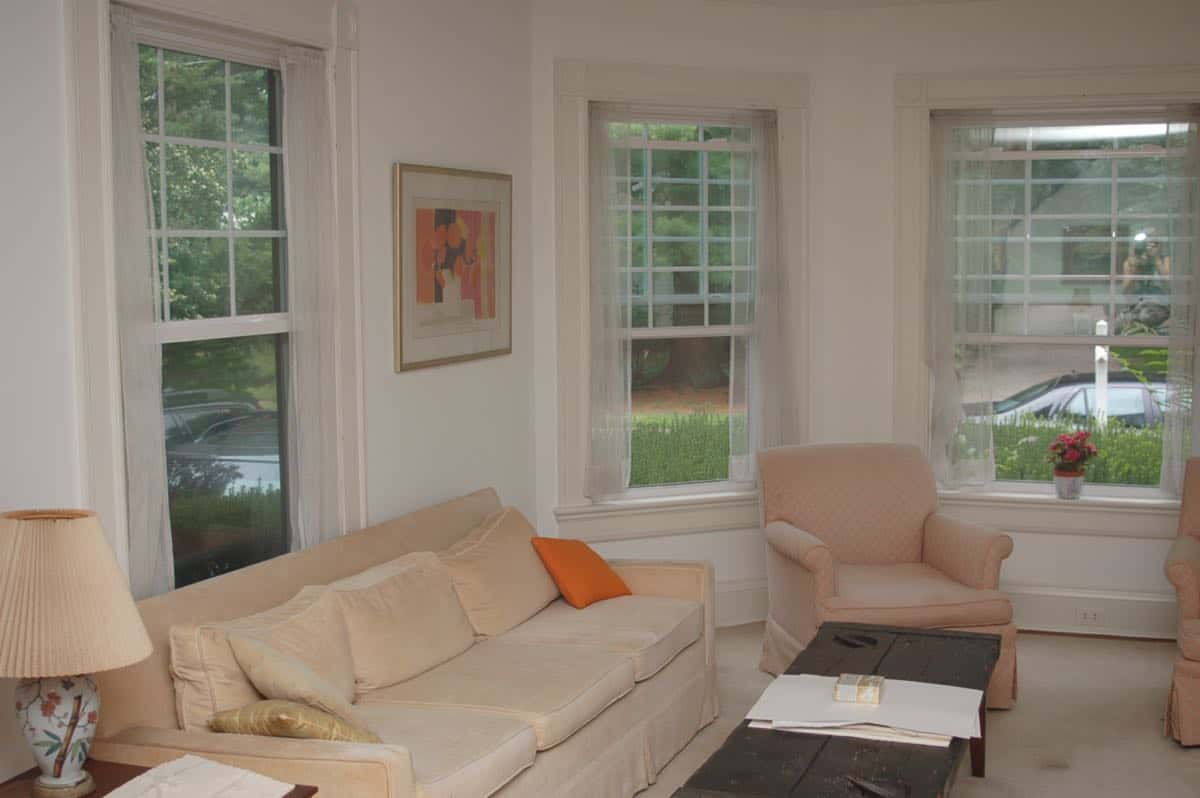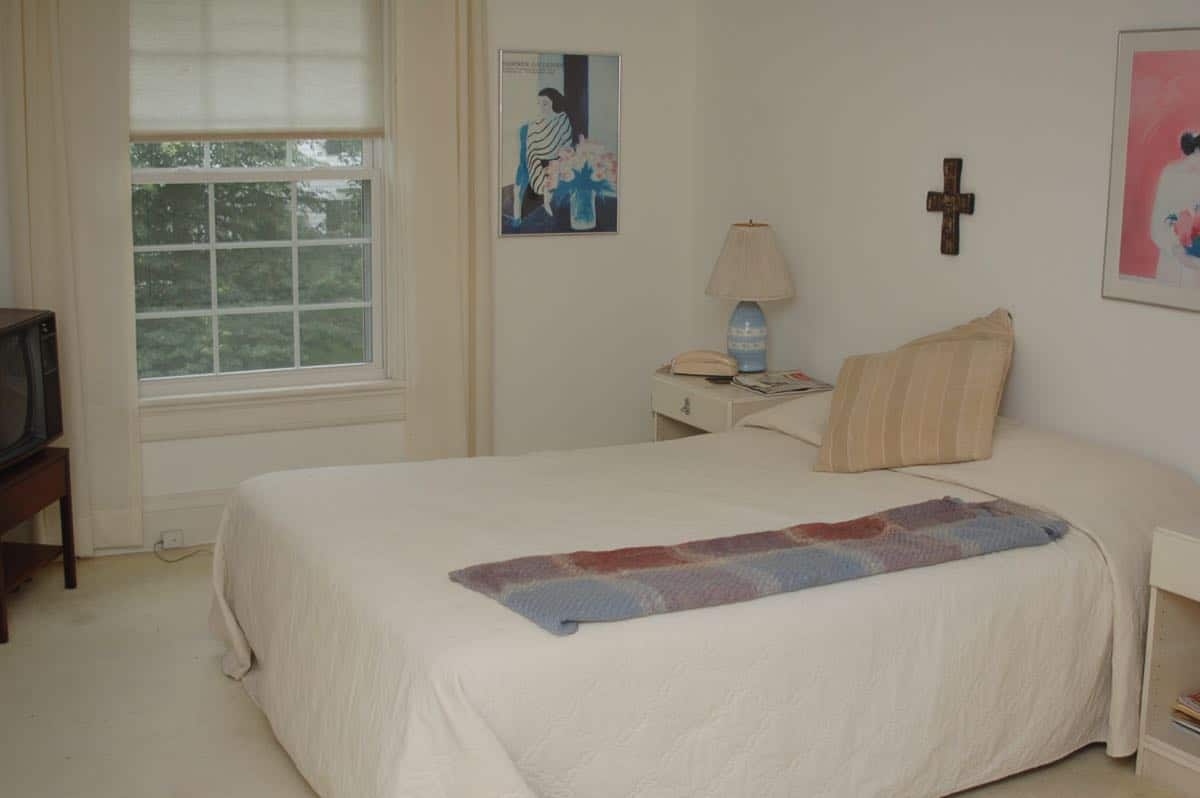 and now looks like this…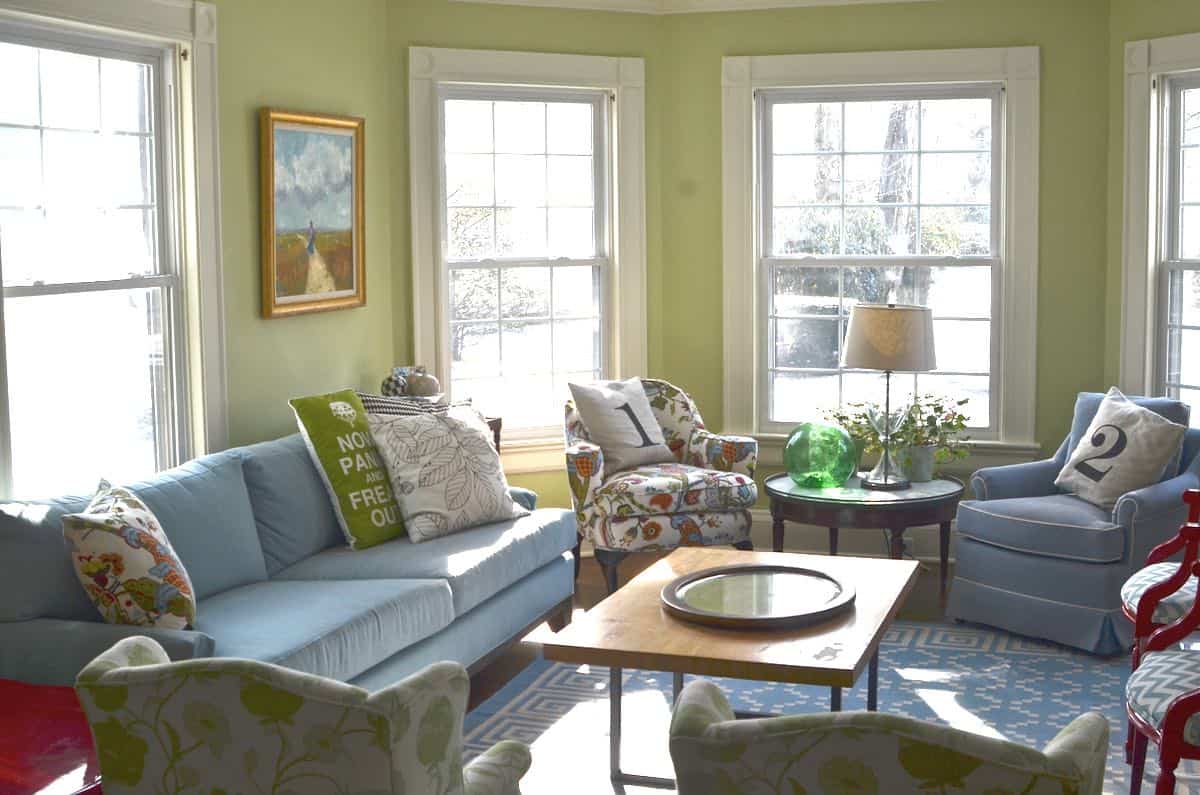 Our broker sent a staging expert over to weigh in and over a weekend, we cleared out enough stuff to fill a storage unit. Hoard much?  Once things started going in boxes and coming down from walls, the reality of being 'for sale' settled in and it wasn't quite so raw. We also were listing a few weeks before Thanksgiving so a definite low time for real estate… no one was beating down our door on a daily basis.
Fast forward to early March and we got an offer.  It took some back and forth to get to where we needed to close the deal on the other place, but for us it was ultimately about getting into THAT house and not about making a fortune/ proving anything on the sale of THIS house.  I know that may not make ANY sense, but… we just wanted to start our new life as a family over there and if we had to leave a little money on the table to make it happen, it was worth it for us in the long run.  I mention this not to make it seem like money wasn't an issue for us because trust me… it was and it IS. This new place is a huge stretch. It's scary as all get out. But we think we can make it work. And as long as we were within a range that Mark had budgeted, it wasn't about squeezing every last penny out of our buyers… it was about getting into our new forever house.  And that was an illuminating moment for us and helped us from letting pride or ego get in the way of the big picture.
I don't want to go on and on because you will get PLENTY of information on this new house.  I HAVE taken a ton of pictures, but don't want to share too many until we've signed and sealed on the deal.  We move next week so apologies for not having as many DIY type posts for you in the next few weeks.  I will be posting some big reveal images from the Restaurant Redesign. (Update: restaurant reveal HERE!)  And once we're settled… my project clock will reset to infinity since this new place has SO. MUCH. to tackle!! I'll be making over bedrooms, a powder room, removing wallpaper, tiling, landscaping, painting cabinets and getting some help from the experts for things like creating a master closet and shoring up an old barn.  In other words,we're buying ourselves another fixer upper!!
The kids are thrilled. We told them right before we left for spring vacation.  They haven't been inside, but they've seen photographs.  The big kids will have their own rooms and Martha and Louisa will share in a few months.  Eleanor's found a tree that has the potential for fairy houses so she's euphoric and we've been so pleased by their general level of enthusiasm.  I'm not sure they truly understand how it will feel to leave behind their current house, but who am I kidding… the thought of walking away from our current house next week makes me enormously sad.  I've talked about that with the kids… how curious it is that we can be simultaneously so sad and so excited.
Lots more info about this whole process COMING SOON!!
UPDATE! You can see the full before/ after house tour of this house HERE!