Use Simple Paper Strips to Make A Colorful Christmas Ornament
This paper ornament couldn't have been easier to make and it looks super cute too!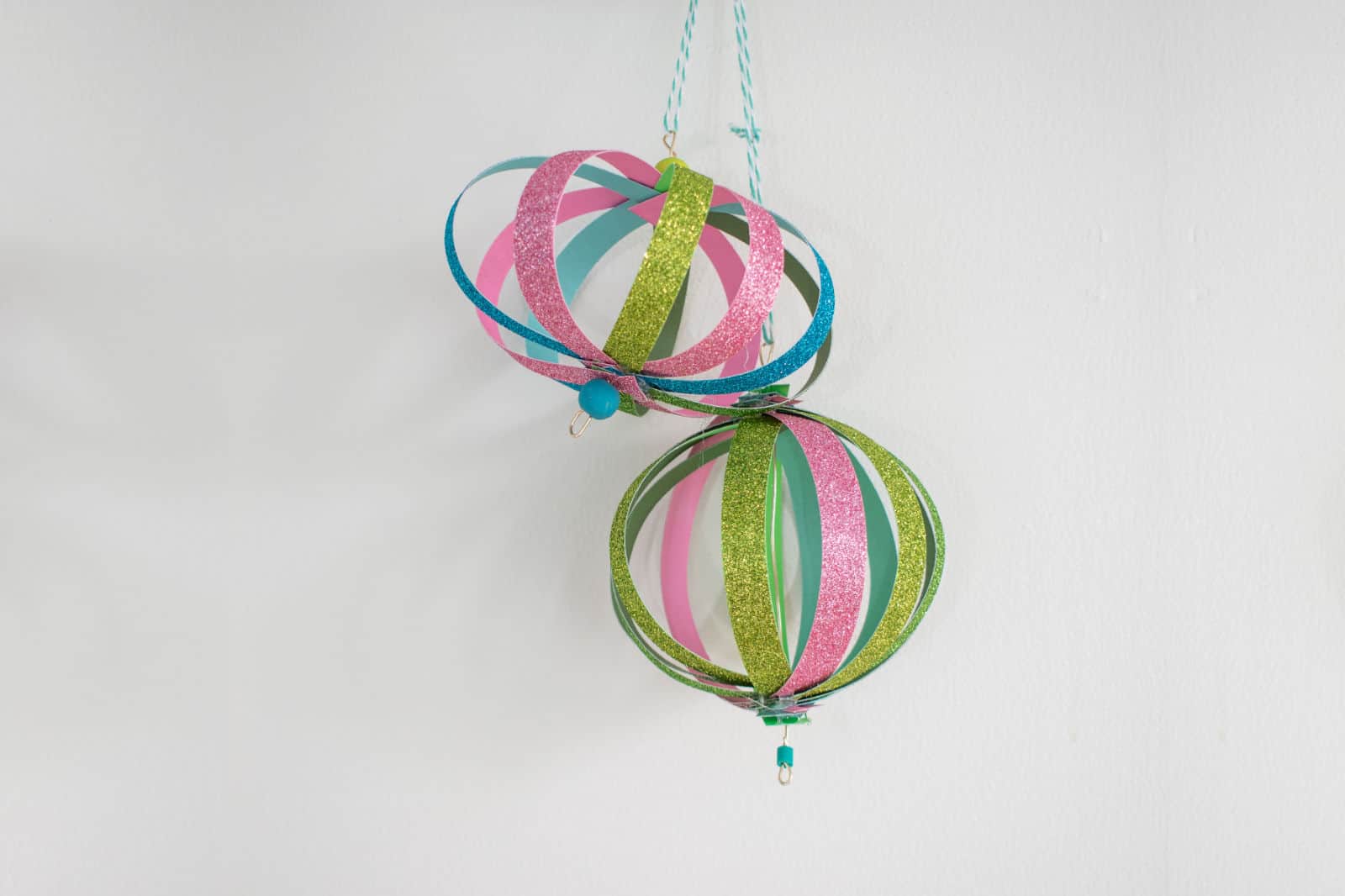 I love… and I do mean LOVE… creating pretty things with basic/ inexpensive materials! These sweet colorful ornaments are made from paper. Can't get much cheaper than that! Reminder to click the graphic at the end of the post to see all my previous ornament DIYs. Materials list for this ornament is at the end of the post, but supplies for the entire series can be found in my Amazon Shop.
Step 1. Cut Your Paper
Using a paper cutter, cut your paper into 1 cm strips. I started with 6-Inch paper and that length worked perfectly!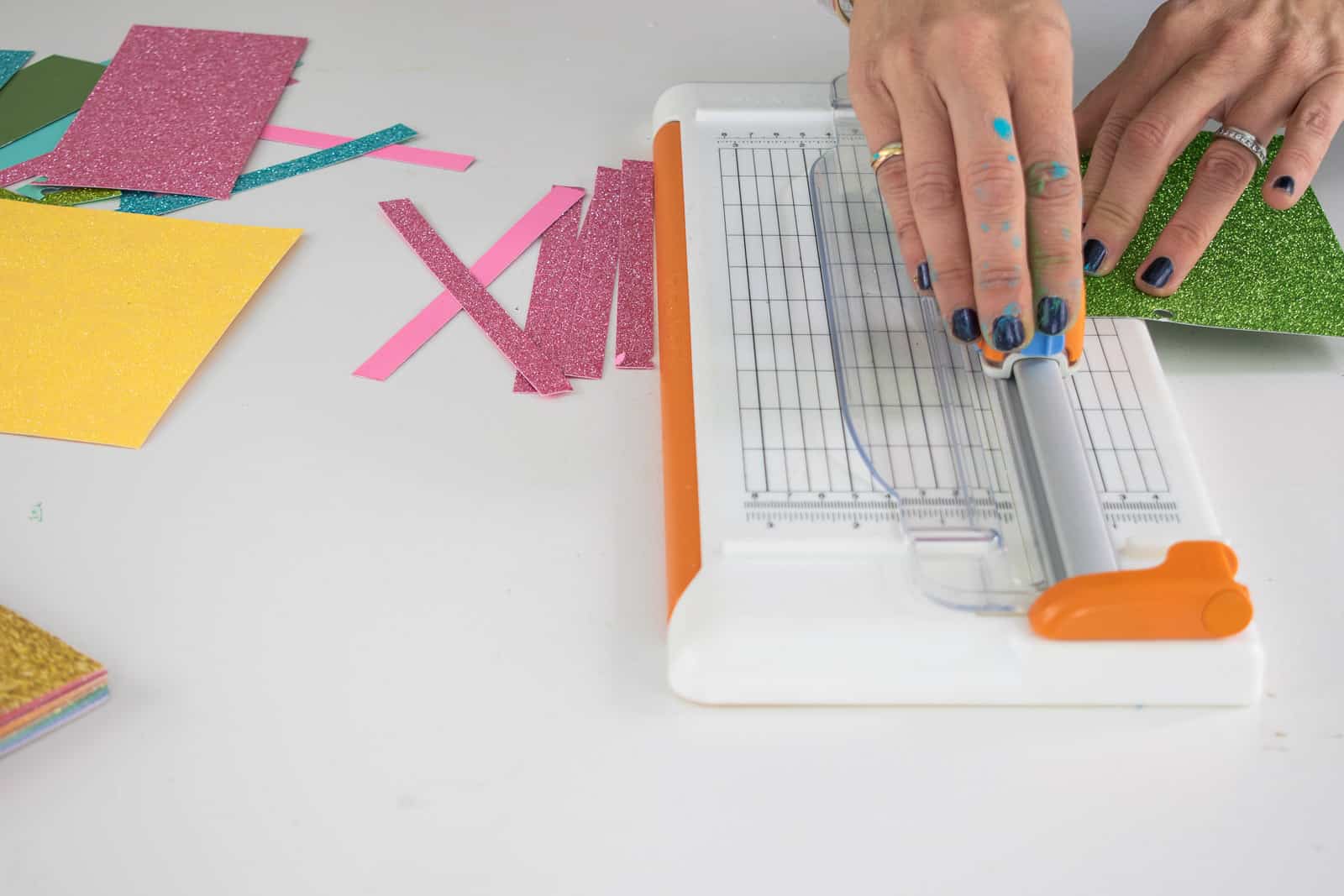 Step 2. Wrap one end of you floral wire
With needle nose plyers, bend one end of your floral wire and twist a couple of times. I added small wooden beads as a decorative touch on the top and bottom. Add the bead after you've twisted the wire.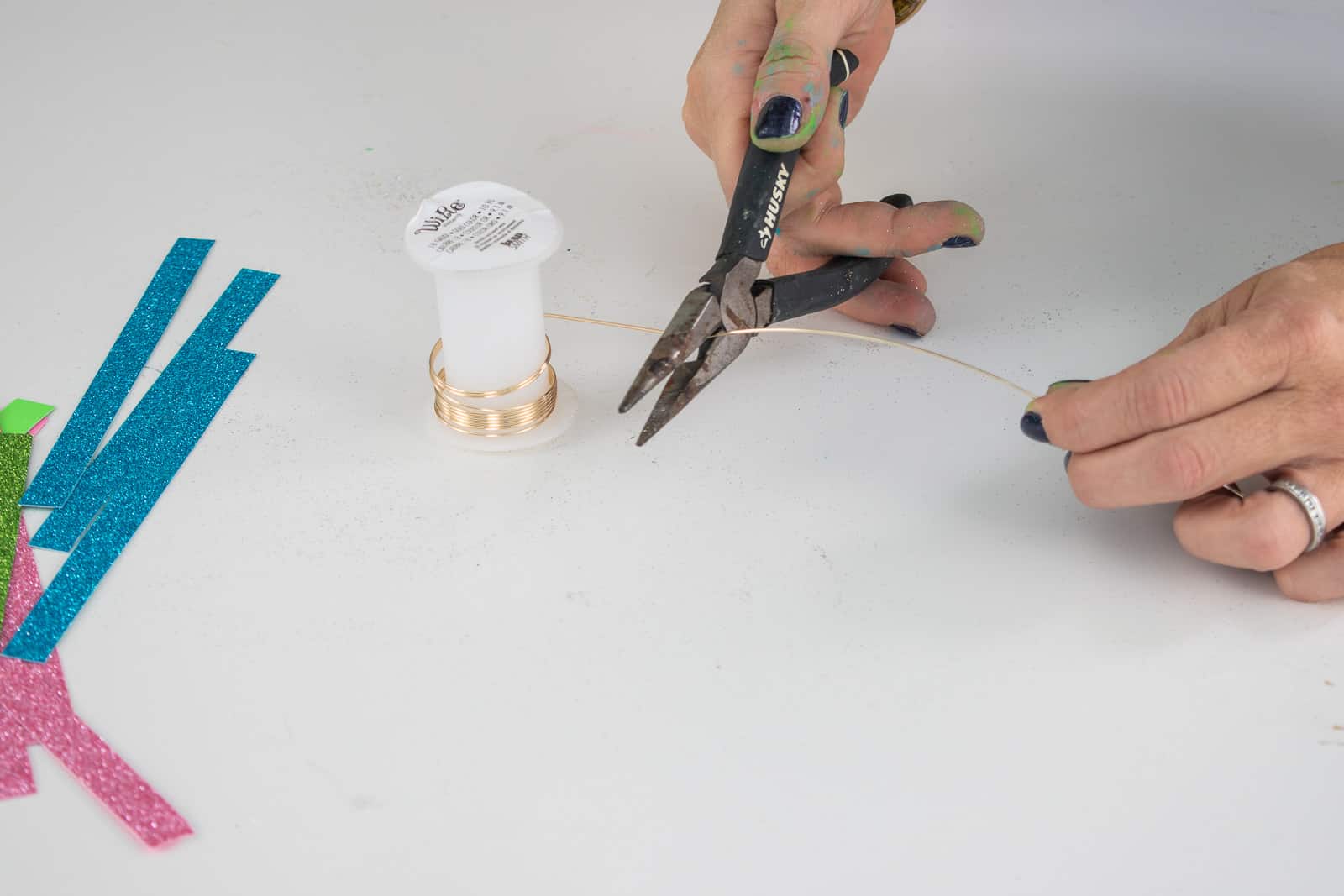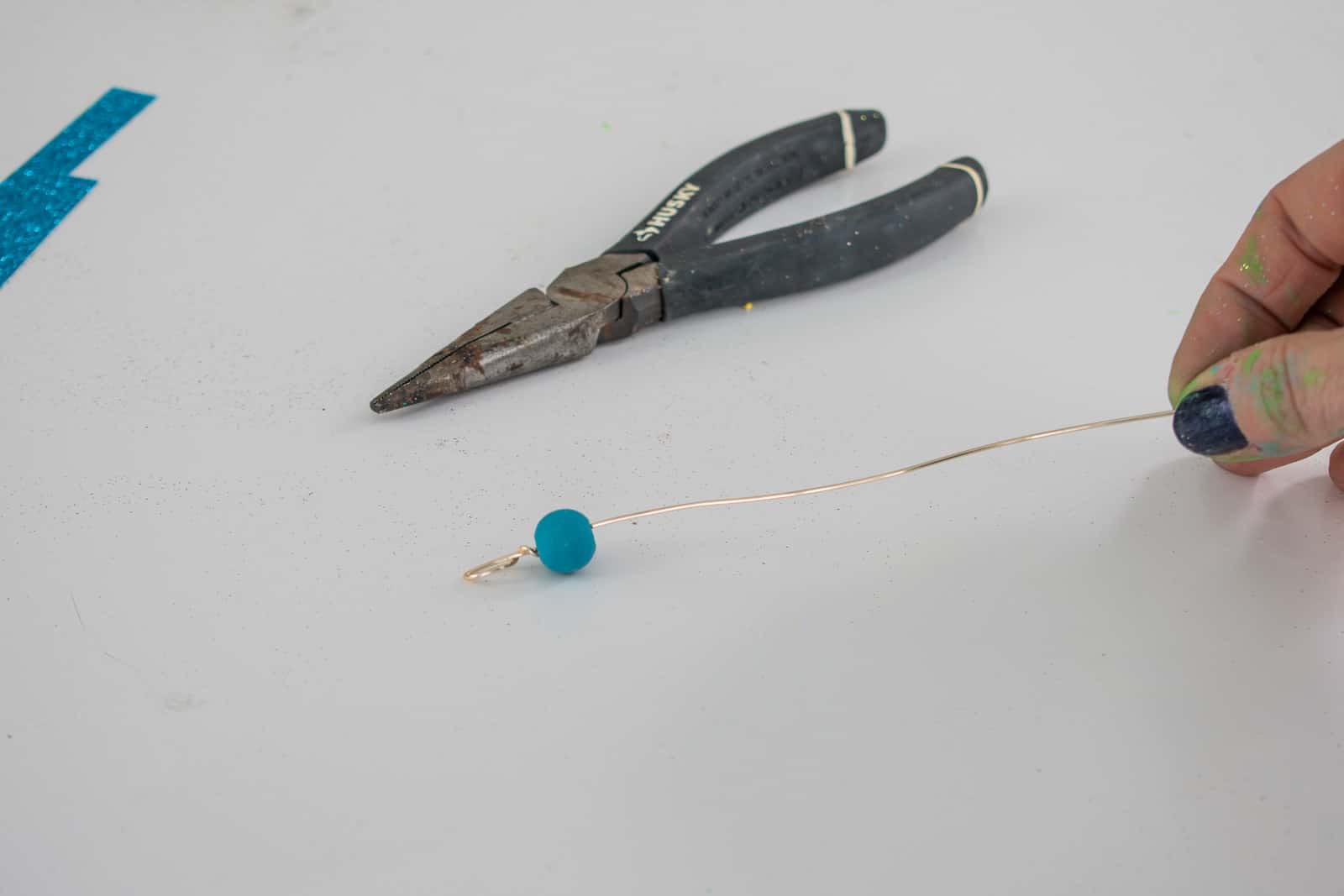 Step 3. Add paper strips
Poke the floral wire through one end of the first strip of paper. Repeat with the second strip. So on and so forth. It doesn't matter how many strips you use, but the more strips, the denser the ornament will appear.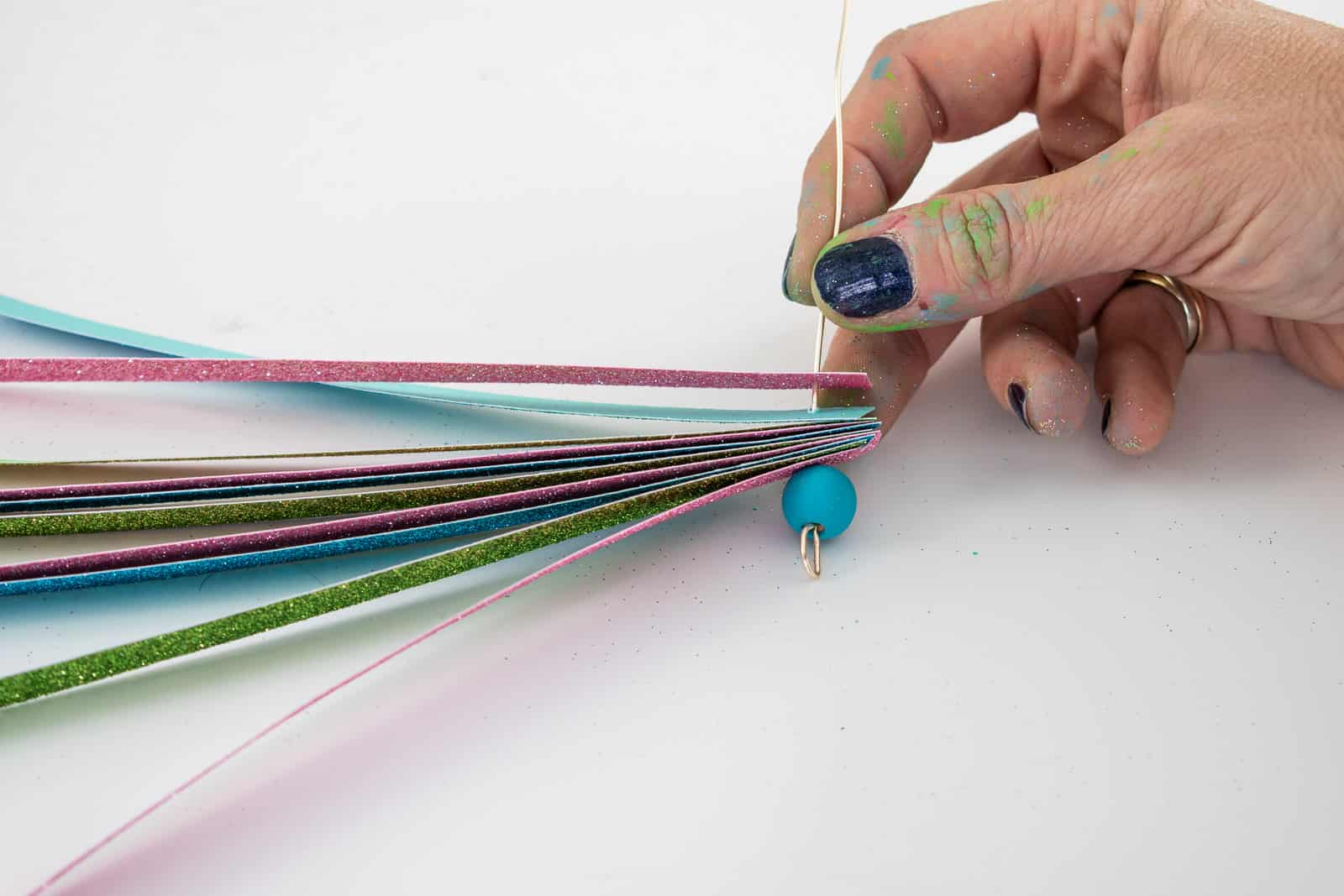 Once you've added all your strips, working backwards, poke the wire through the TOP of the last strip you added to the bottom. Repeat with the second to last strip and so on and so on.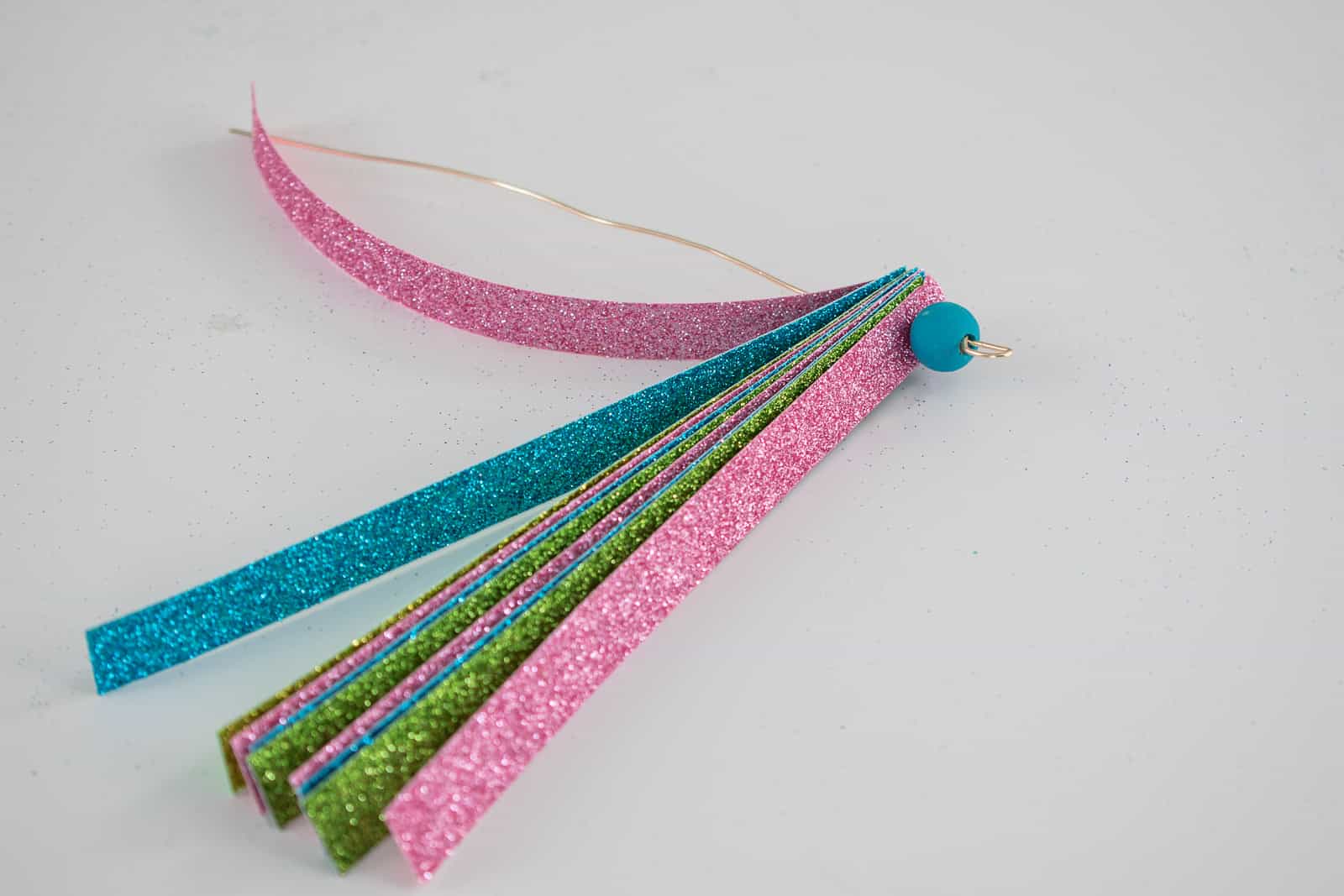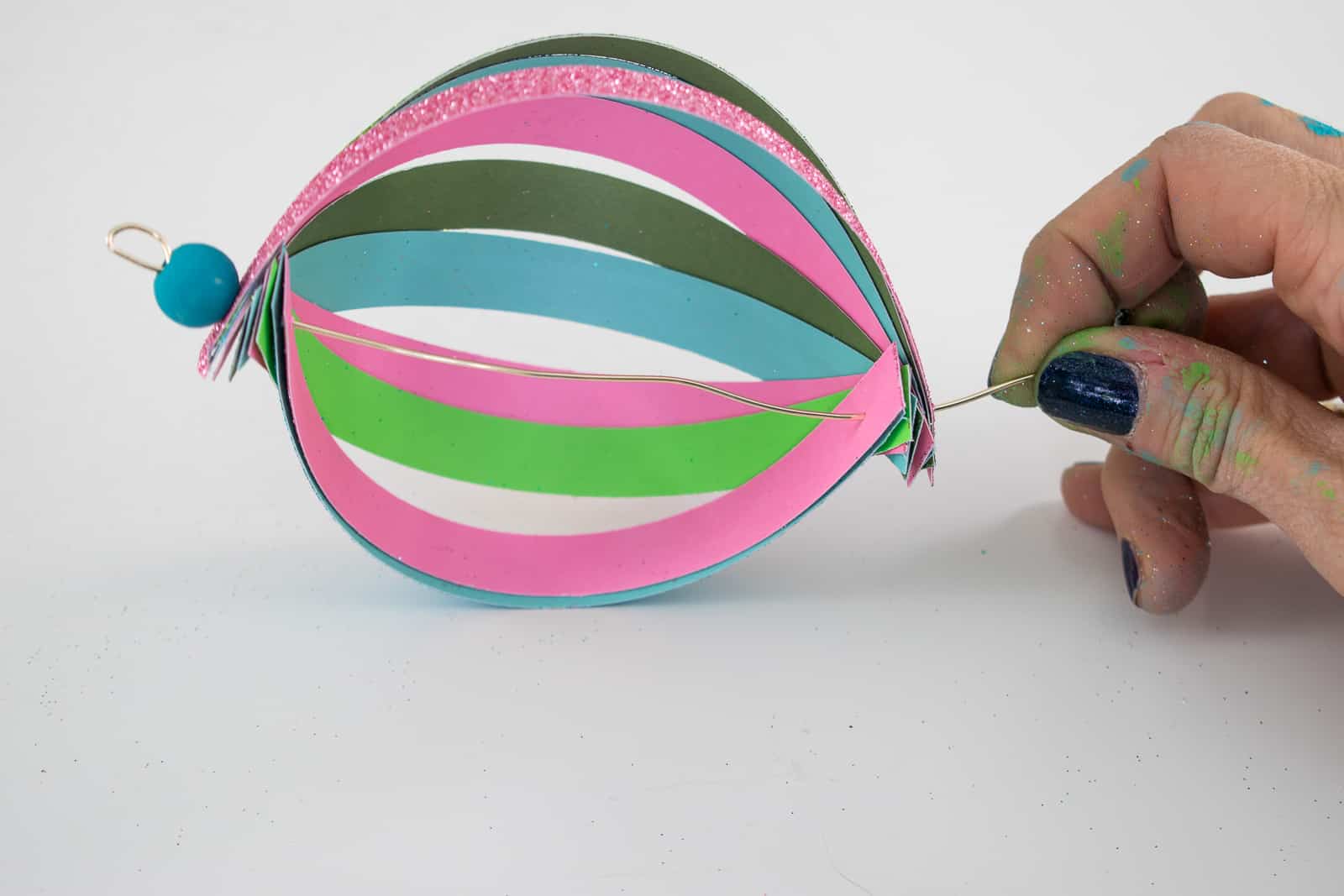 Step 4. Finish
To finish the ornament, first adjust the shape of the ornament, but sliding the paper strips up or down along the wire. Trim the wire so there's roughly an inch left. If using beads, thread the bead on the wire now. Bend the end of the wire over on itself and tuck the ends into the bead. Add a length of twine to hang.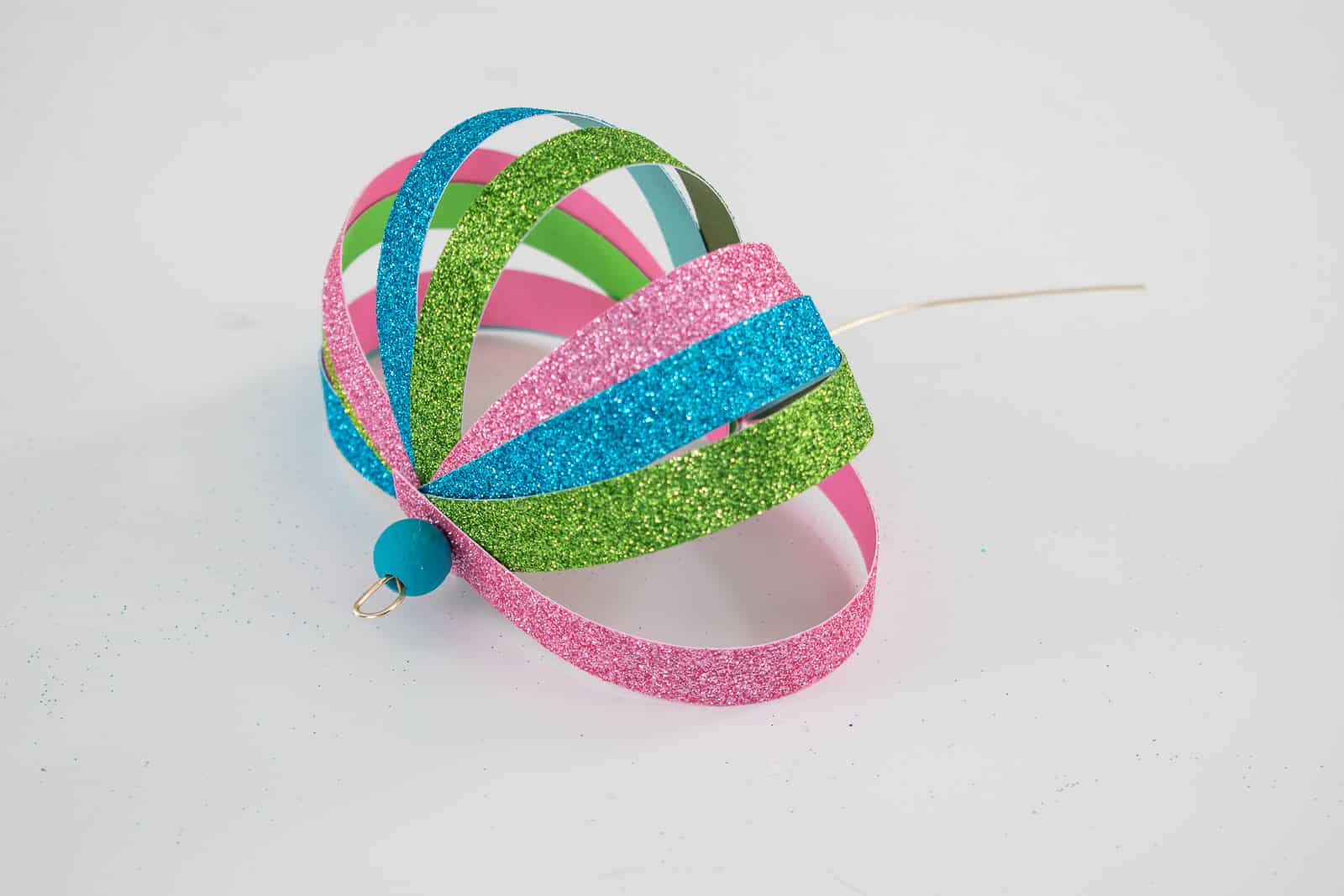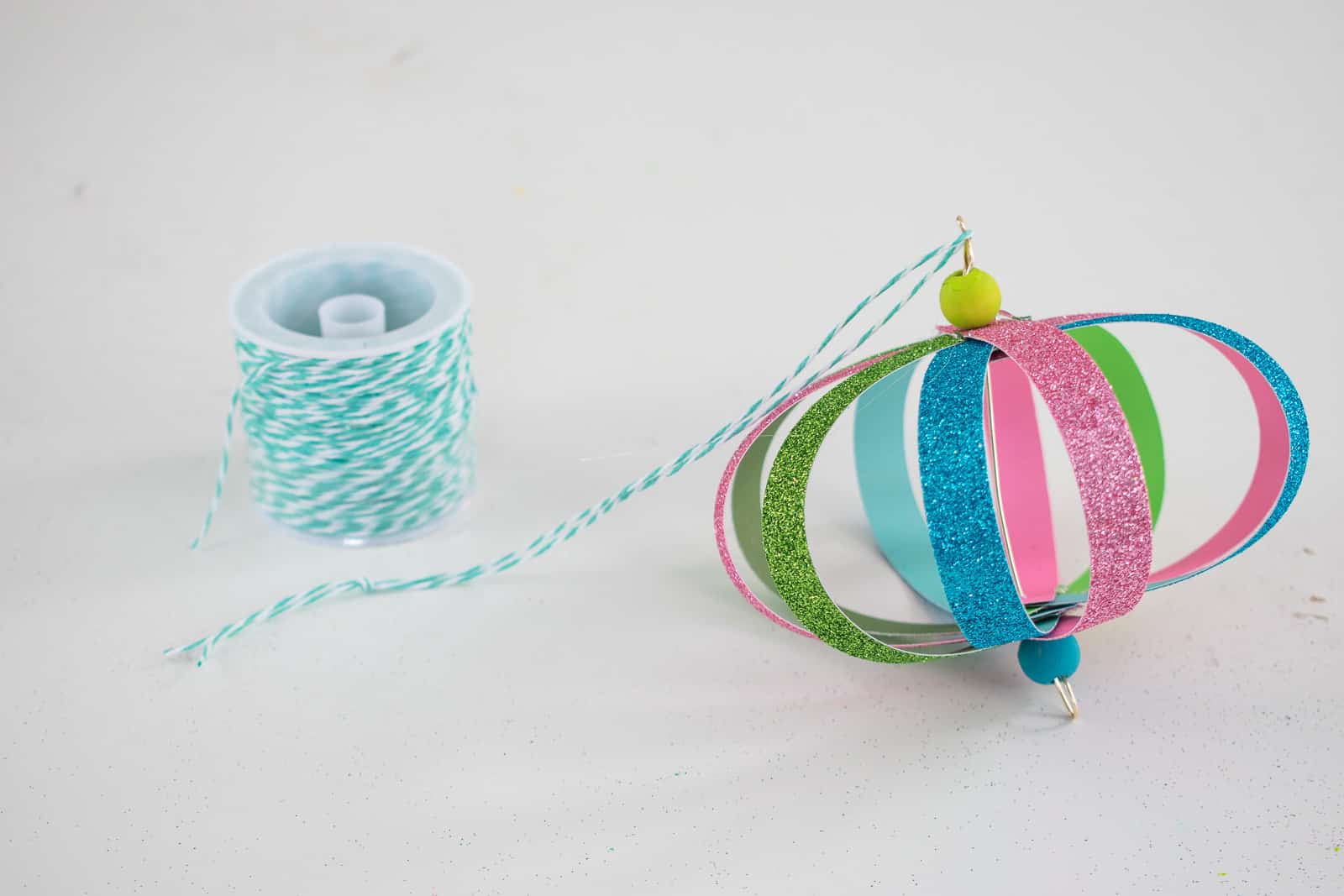 OPTIONAL: Use a hot glue gun to quickly hold the strips in place. Place a small bead of glue between the strips on the top and the bottom.
Materials

Click the image below to see all of my DIY Ornaments!