I collaborated with Hayneedle for this post and have been reveling in Christmas ever since! All opinions and adoration are my own!
This room has been tucked away for a WHILE which basically means I've been enjoying a Christmas tree in my bedroom for longer than I care to admit. Also? I'm still trying to justify a Christmas tree in my bedroom 10 months a year. (Not May or June… I like spring flowers too much!)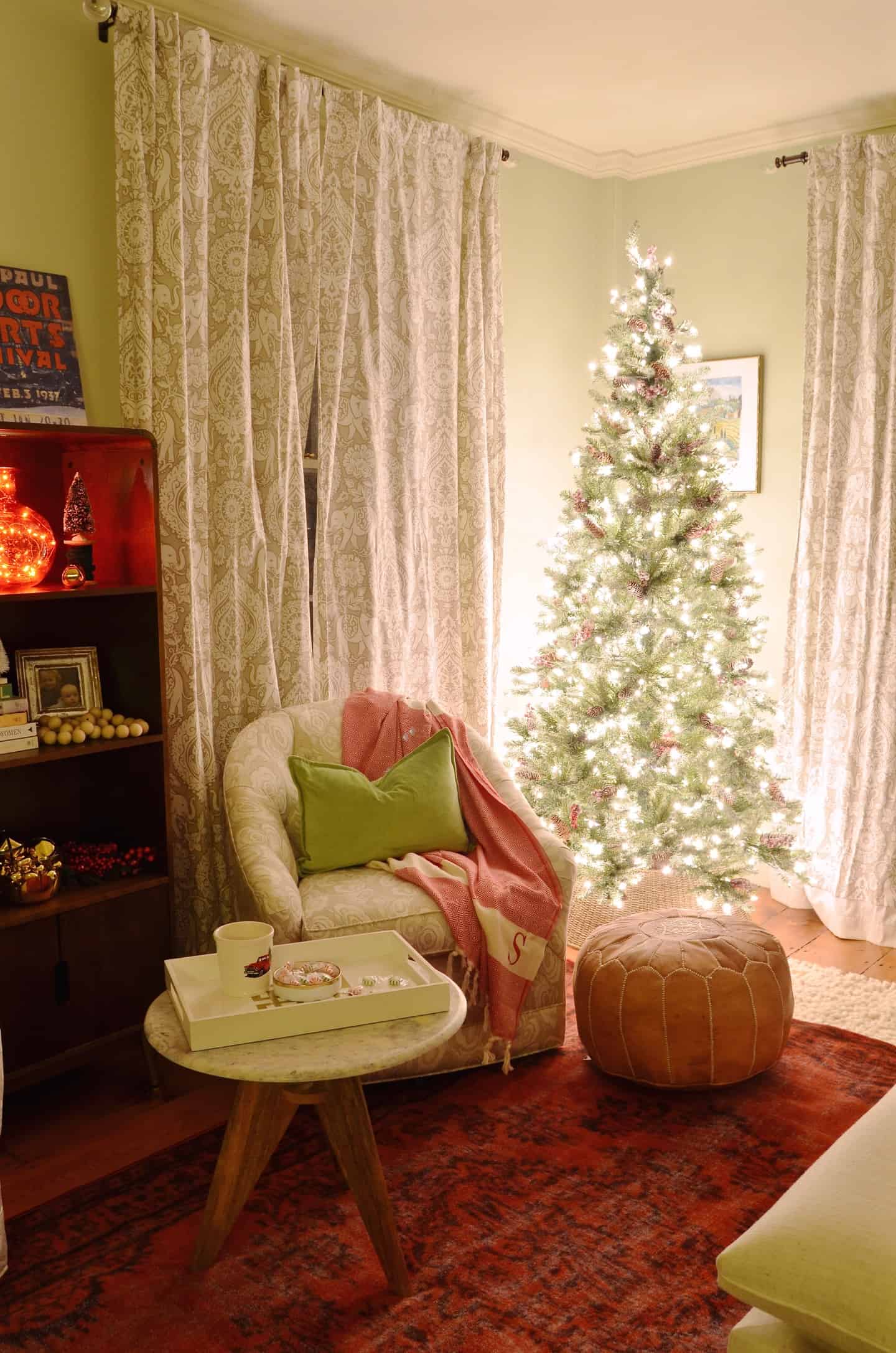 Tree / Tree Collar / Vintage Winter Carnival Art / Vintage rug
I'll be sharing all the juicy details on the Hayneedle blog later in the week, but will taunt you with some of my favorite details here… head over to my styleboard to see the full product break down.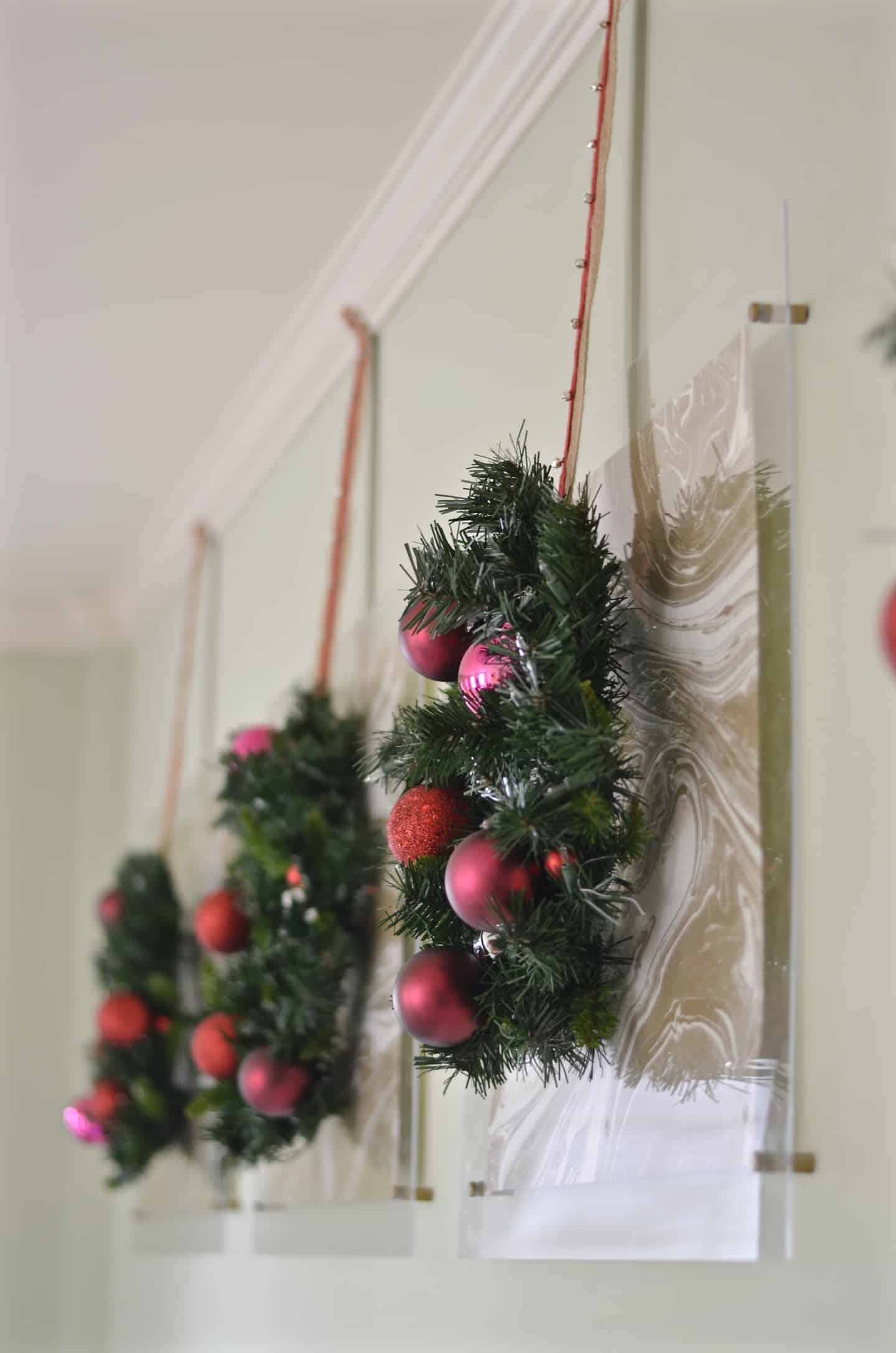 Wreath / Shatter Proof Ornaments / DIY Floating Frames
At the foot of the bed, I added a cozy new seating area and dream of the day when I might wake up and enjoy a cup of HOT coffee in the morning sun.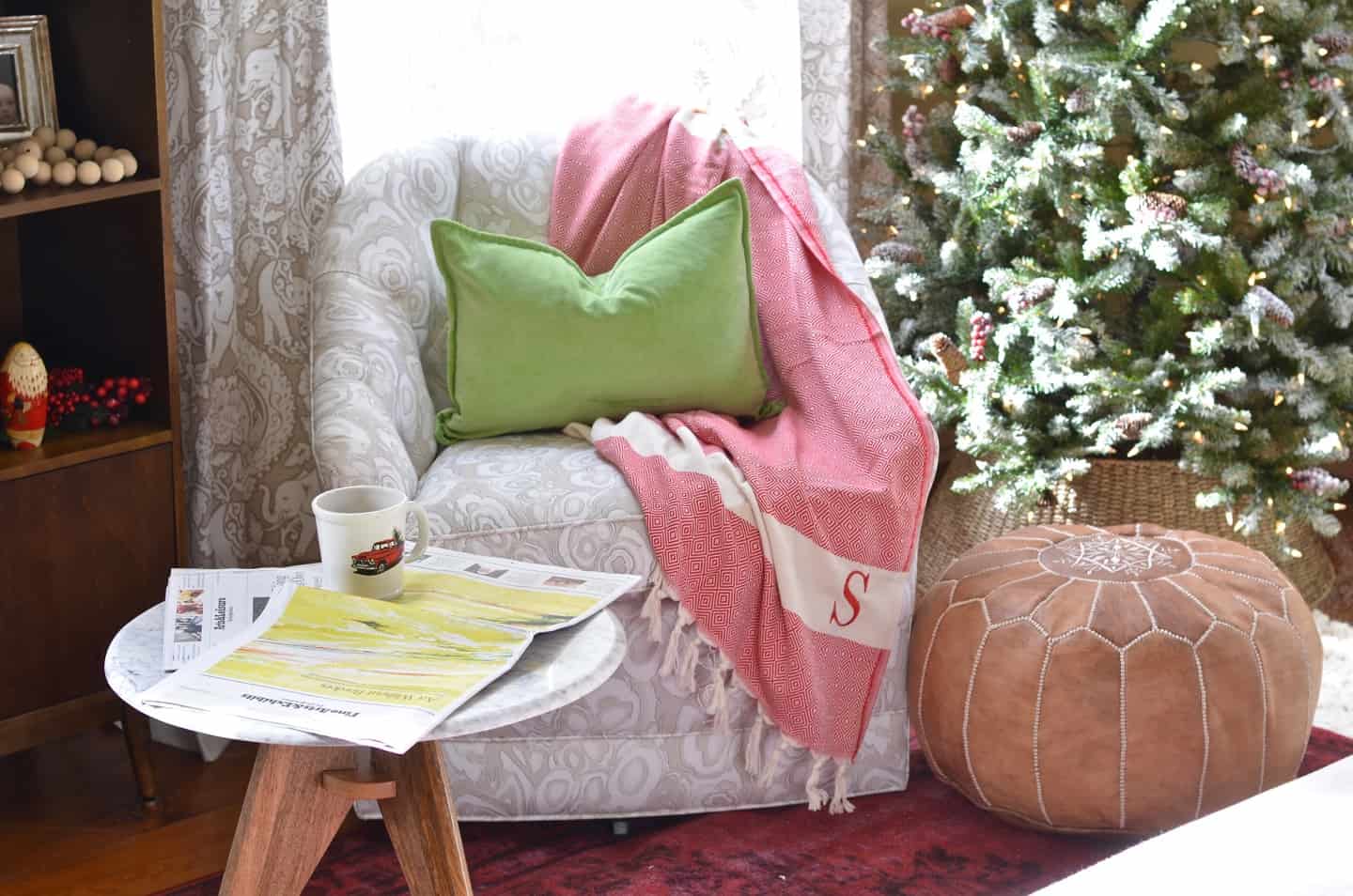 Bookcase / Marble Top Table / Monogrammed Blanket / Green Velvet Pillows / Leather Ottoman
I have a holiday confession… this is my FIRST faux Christmas tree. I think I'm kinda a little bit in love. Aside from setting up FULLY lit in 12 minutes… no watering/ no vacuuming/ no poky needles. I will always love the smell and tradition of cutting our own tree, but these faux ones are pretty darn great.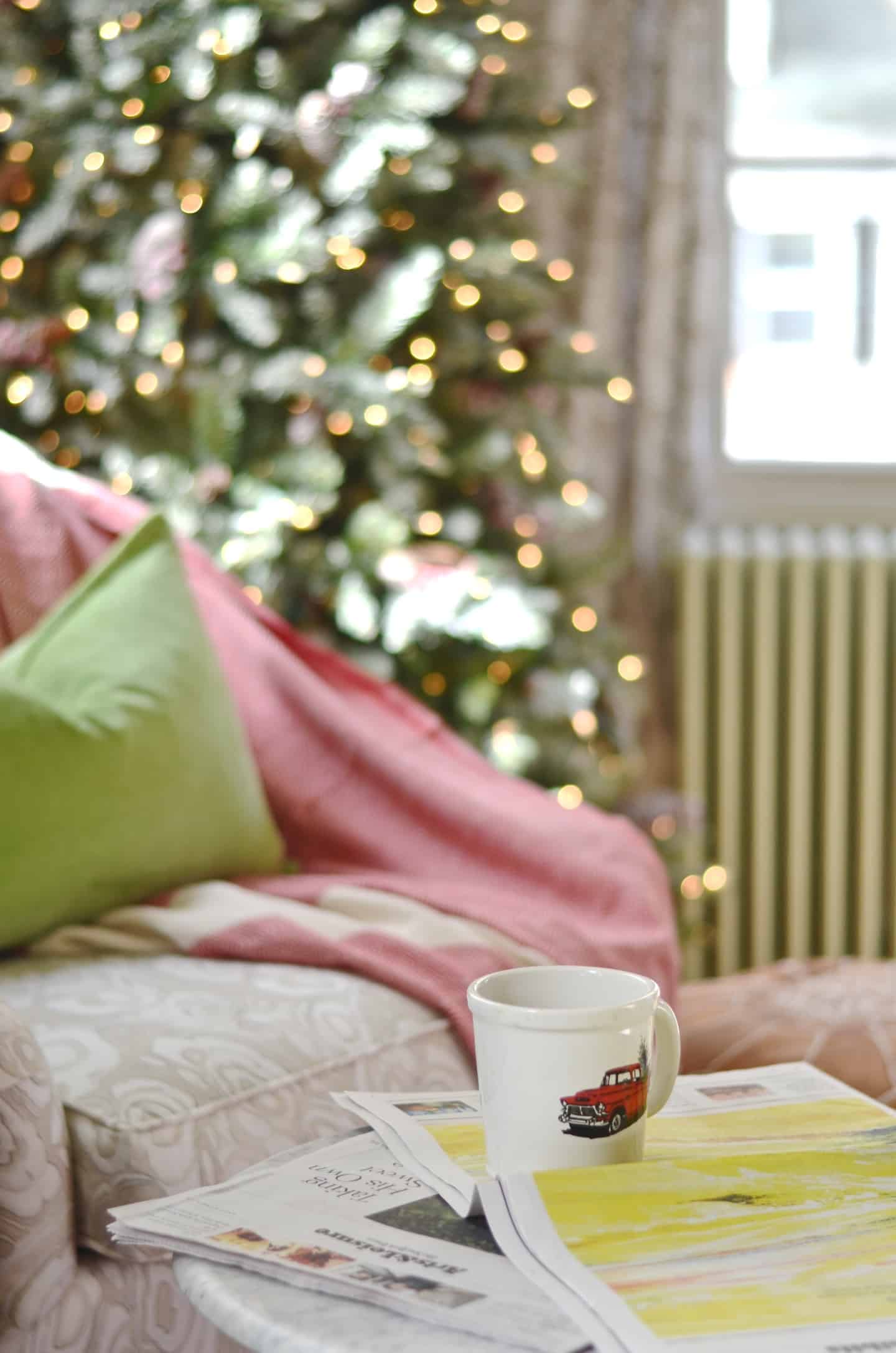 The bed got a majorly comfortable and cozy makeover… You'd think it might get me to bed earlier, but alas… still a night owl!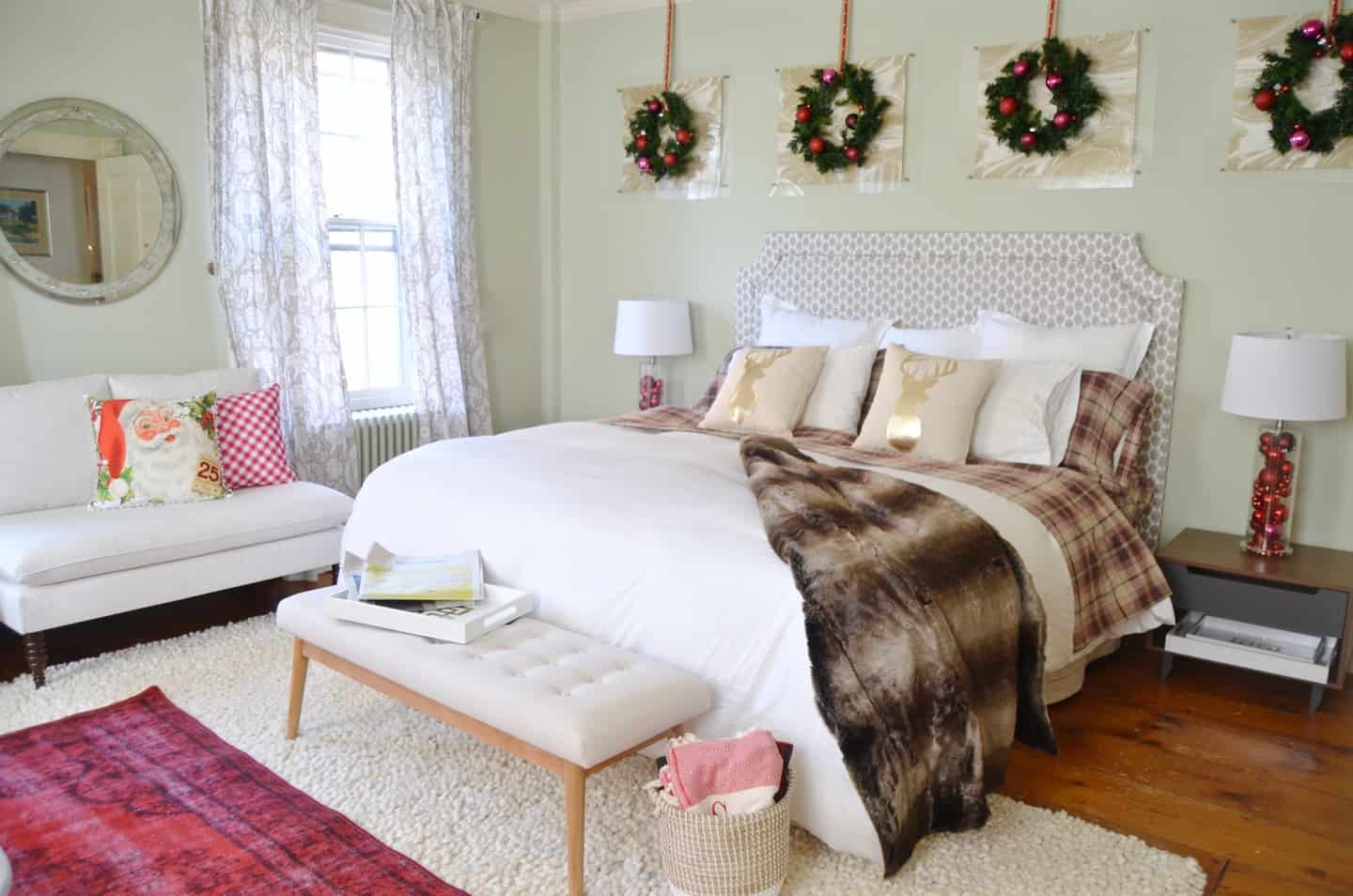 Duvet / Flannel Sheets / Faux Fur Blanket  / Bench
You'll notice lots of other great holiday details from the wreaths over the bed to the marquis lights on the mantel to the wonderful 'vintage' throw rug. I LOVE having a Christmas bedroom and couldn't be happier that I have the whole month in which to cozy up in there!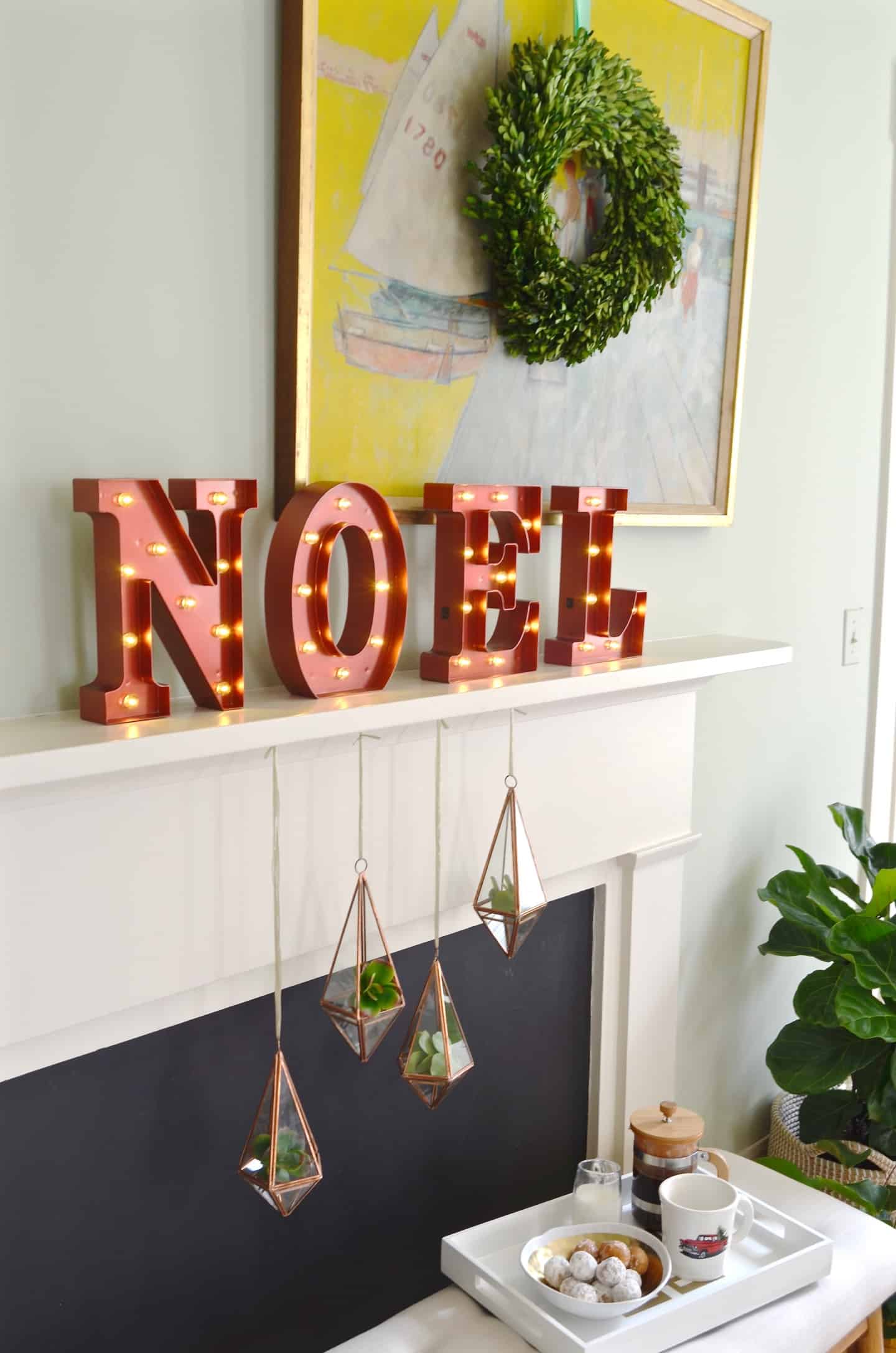 Marquis Letters / White Trays / Baskets
I'd love you to visit me over on the Hayneedle Blog to see the full bedroom and all the festive details!
Don't forget to PIN IT for later –>