Painted Leaves to Make a Rainbow Wreath
Fall colors have never been my favorite so I painted these faux leaves to make my own color scheme!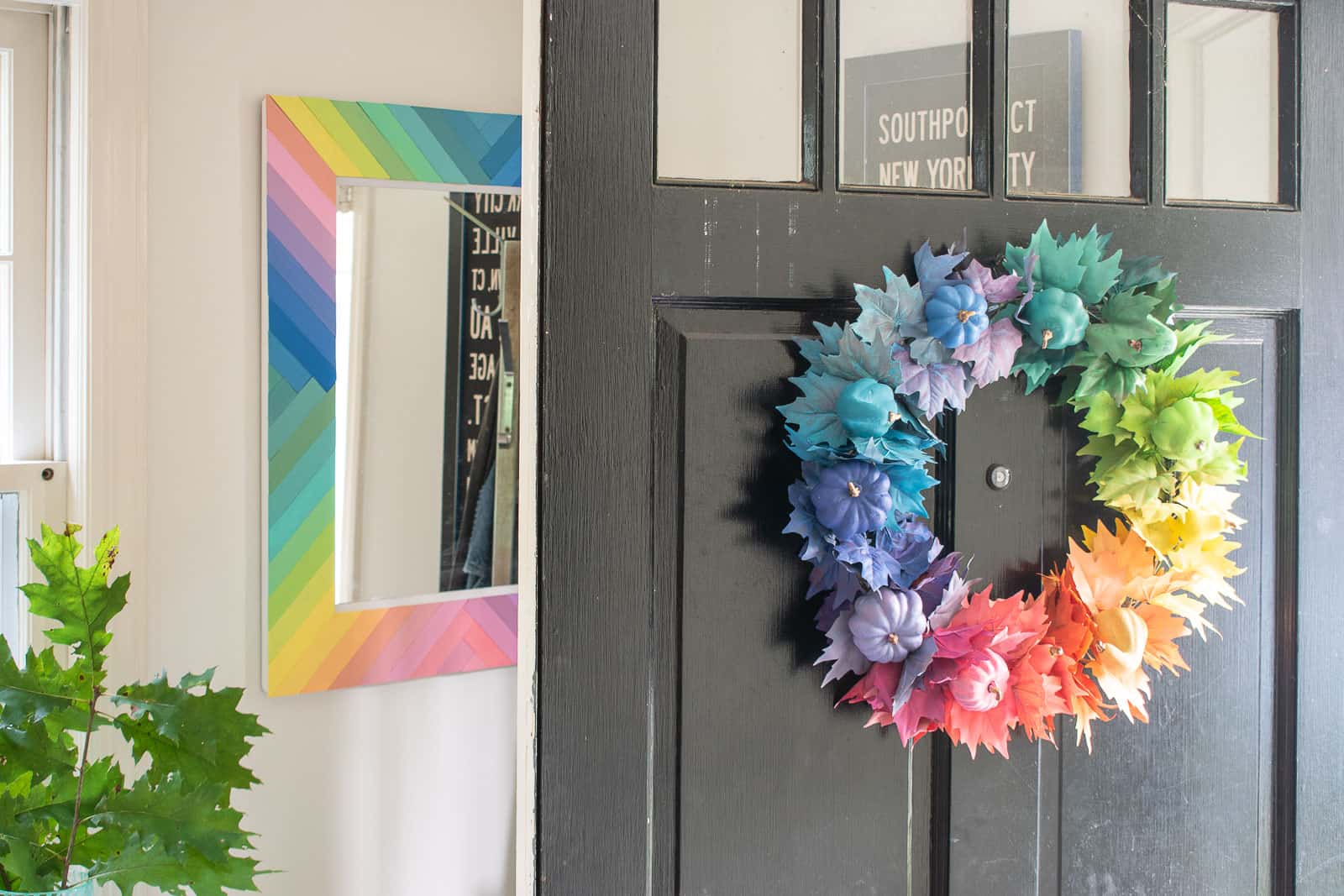 Fall always sneaks up on me. Always. I happened to be at the craft store last week and saw some basic faux leaves and I decided, heck… I'm gonna paint those guys! This project was a little bit fussy, but our days are so busy nowadays I honestly appreciate a chance just to veg out with a podcast and craft!
Step 1. Mix your first color and paint
I laid down tin foil (why tin foil and not newspaper? Not sure.) and mixed my first color. To get a gradual color gradient, I love to start with one color and then slowly mix in the second color. For example… start with purple. Mix blue. Mix more blue. Then I start with blue and mix green. And so on and so on.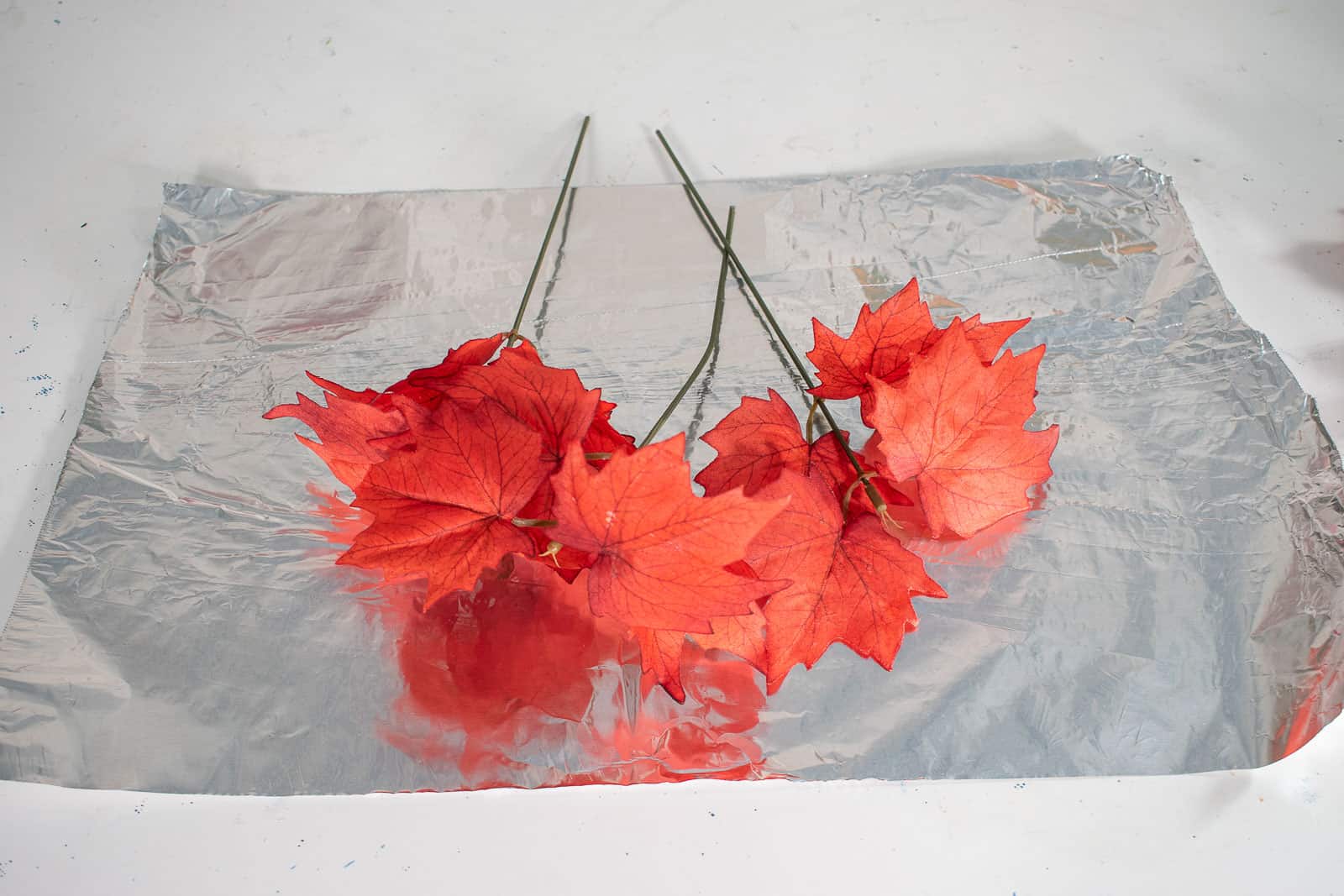 If I had been patient I could have started with one side of the leaves, let them dry… and then painted the other side. But I'm not patient so I just started on the back and then moved over to the front.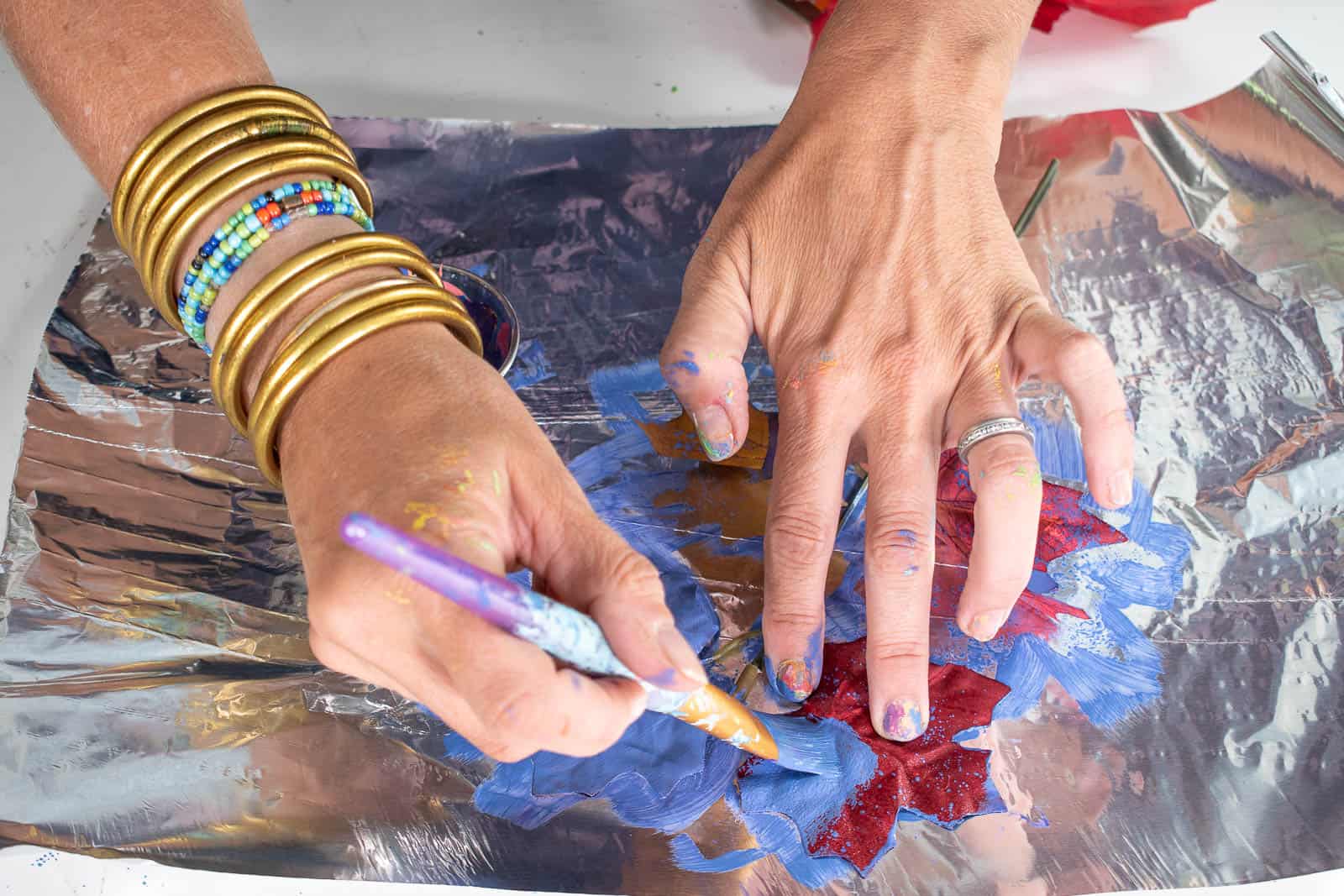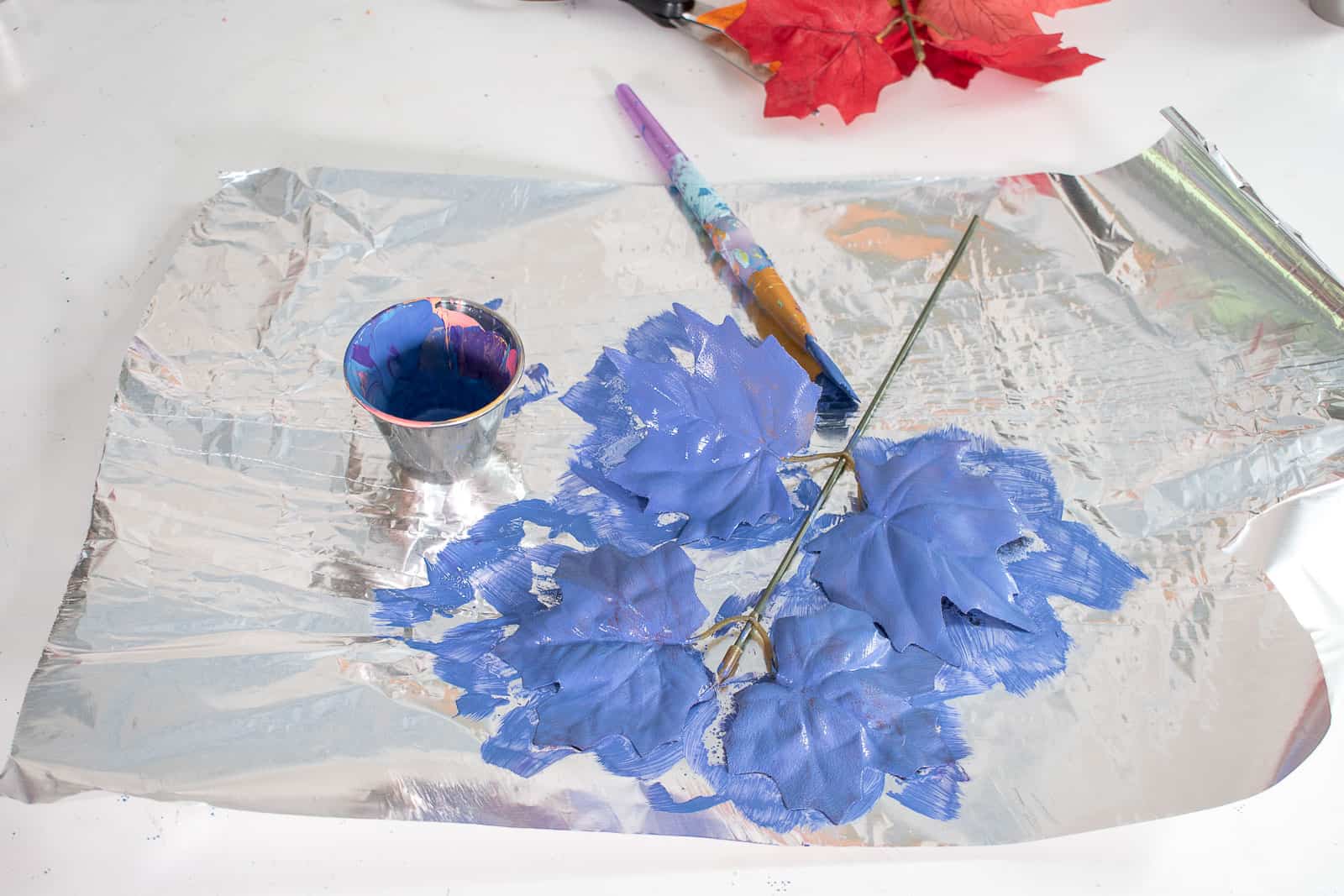 Step 2. Leave Stems to Dry
Grab a few glass jars or tin cans for your stems to dry. Craft paint dries pretty fast but you still need plenty of room so the leaves don't smudge on each other.
Step 3 Paint the Gourds
I also picked up a bag of small gourds and painted them in the same way as the leaves. I should have painted them at the same time as the leaves, but… I'm not that clever. I went back and painted the gourds with a new batch of mixed paint.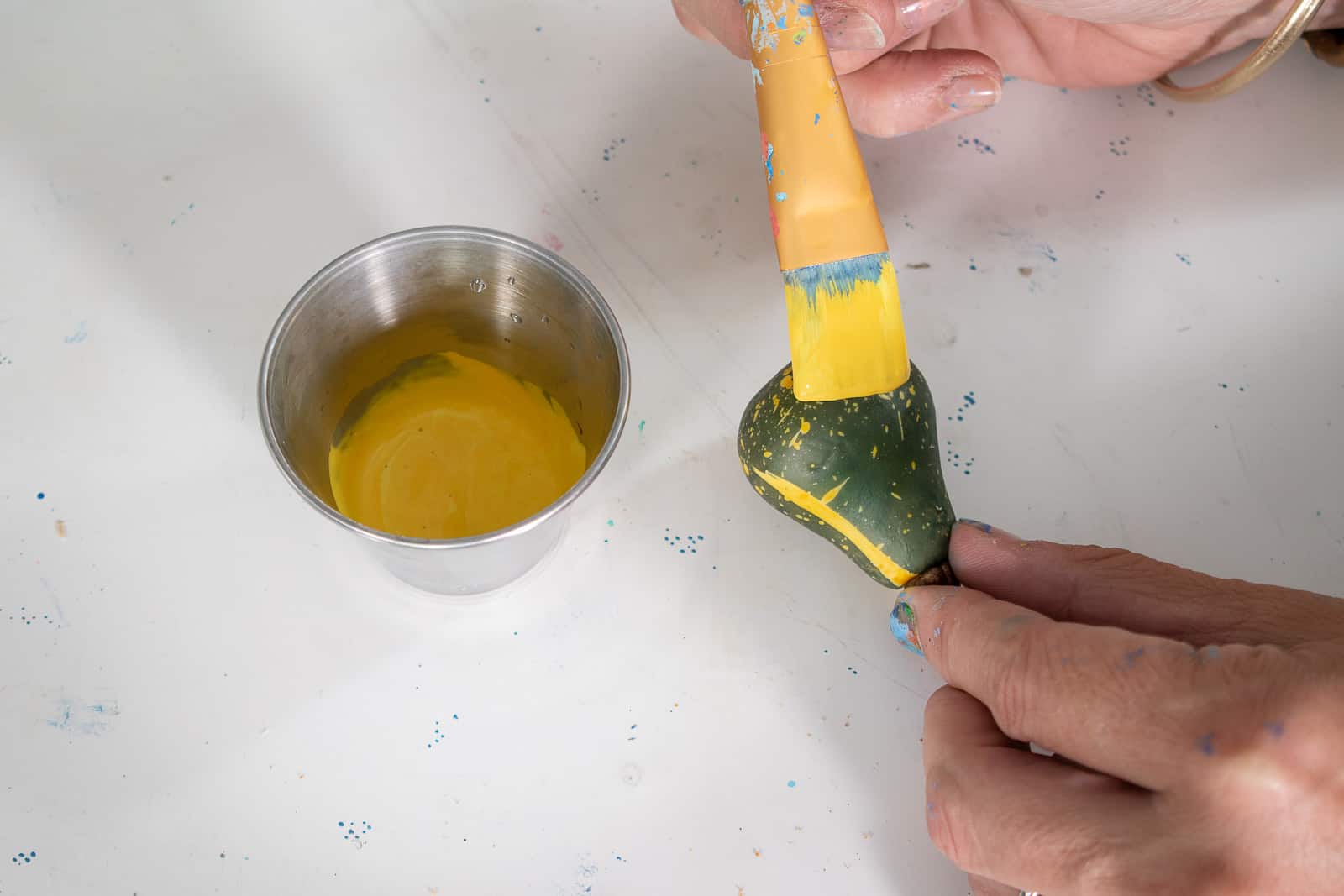 Step 4. Wire the leaves onto the wreath form
I had a wire wreath form so, one at a time, I wrapped each of my leaf stems around the wreath. I dry fit them all first to make sure I had the right color order and spacing. I layered the leaf stems so that the wire was always covered by the next sprig of leaves.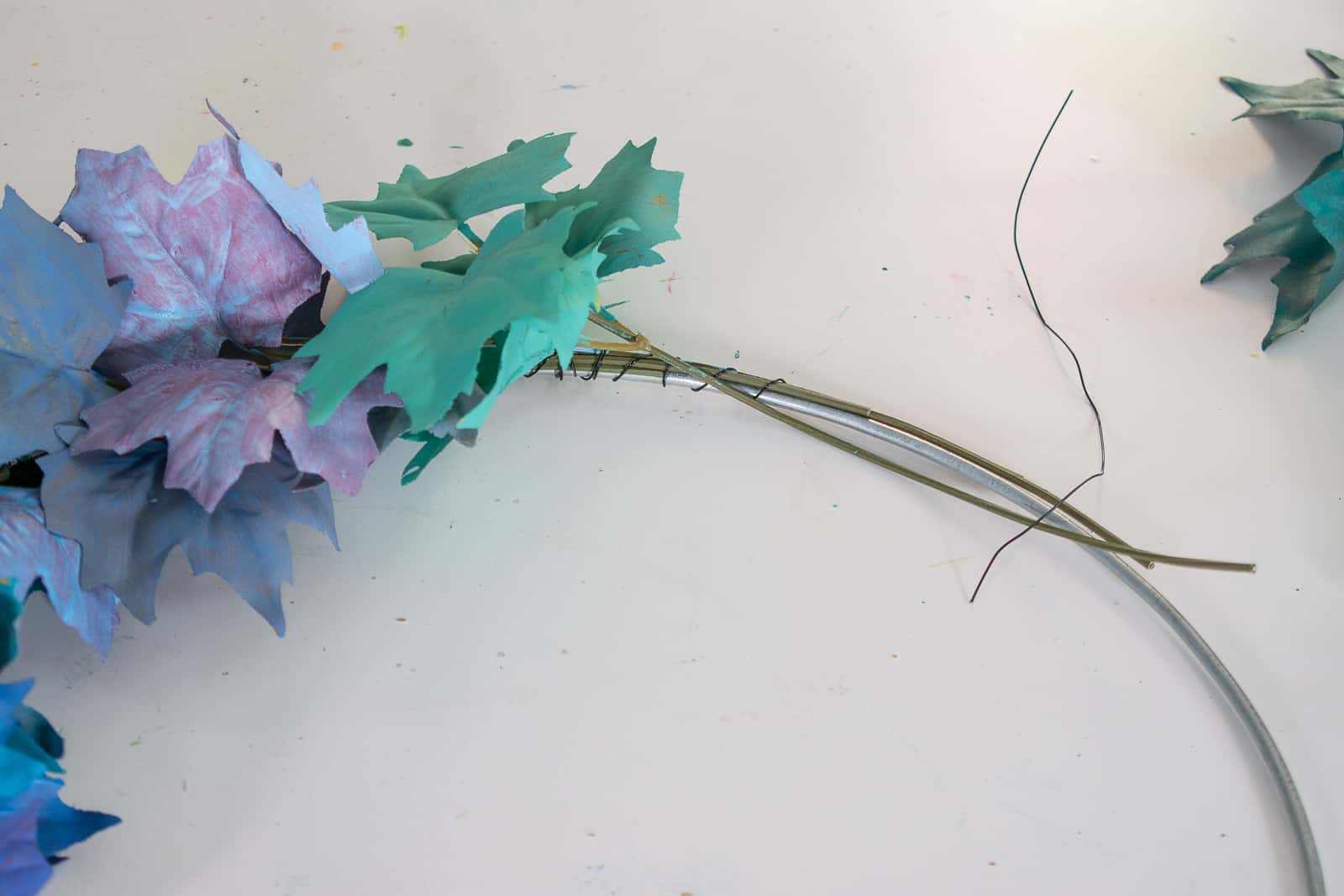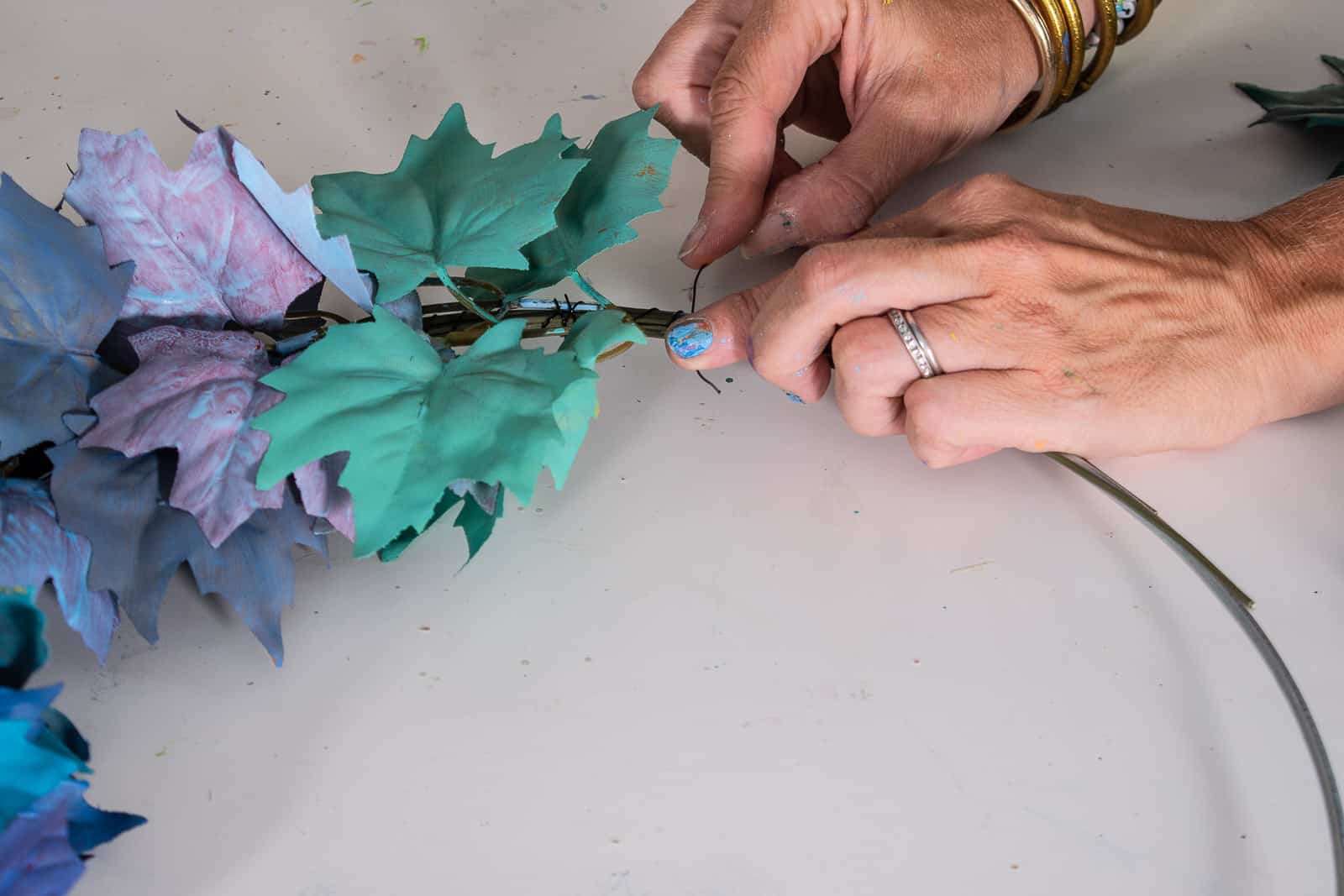 Step 5. Attaching the gourds
To attach the gourds, I poked the same floral wire up into the foam of the gourds and then used the wire to attach the gourds to the wreath.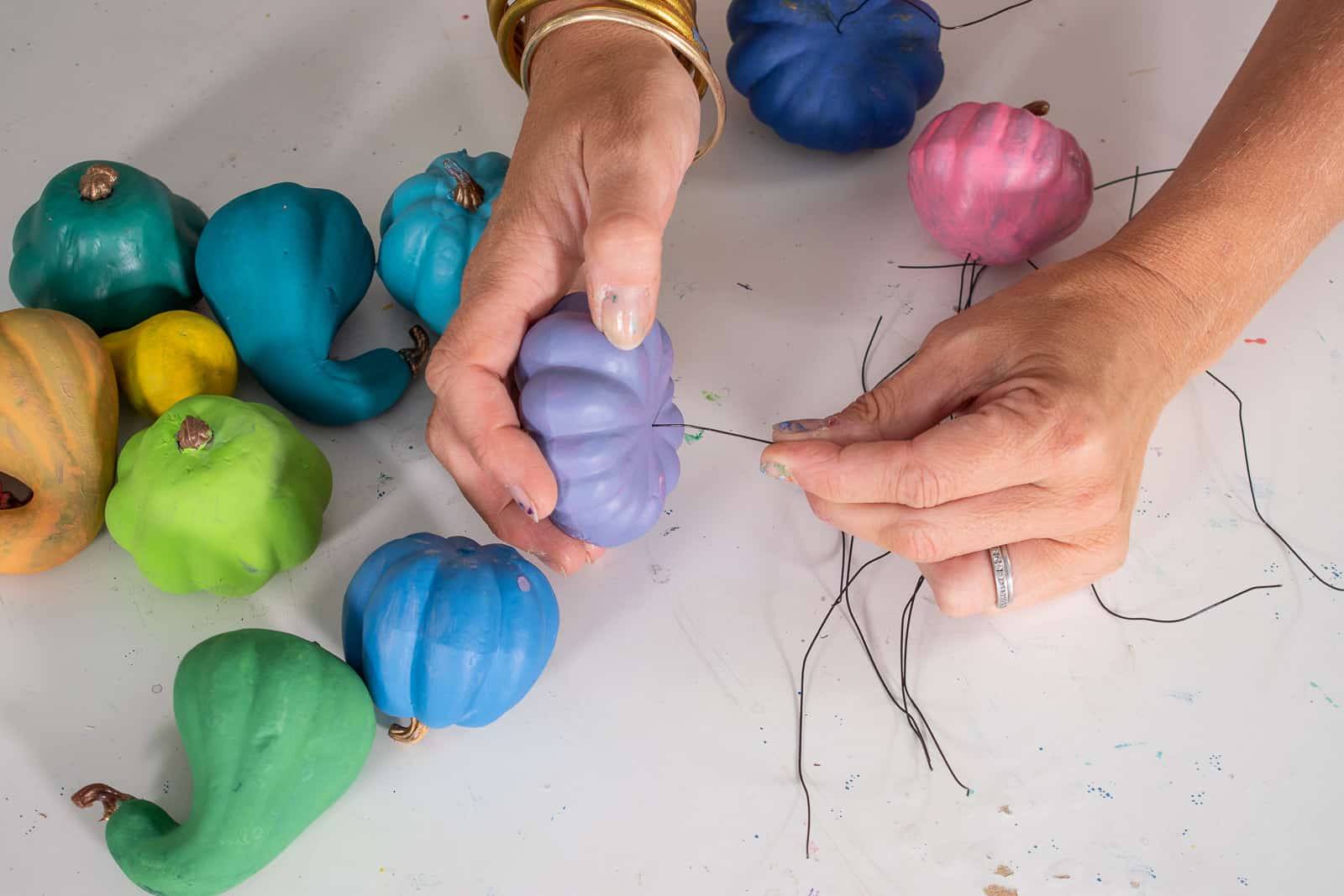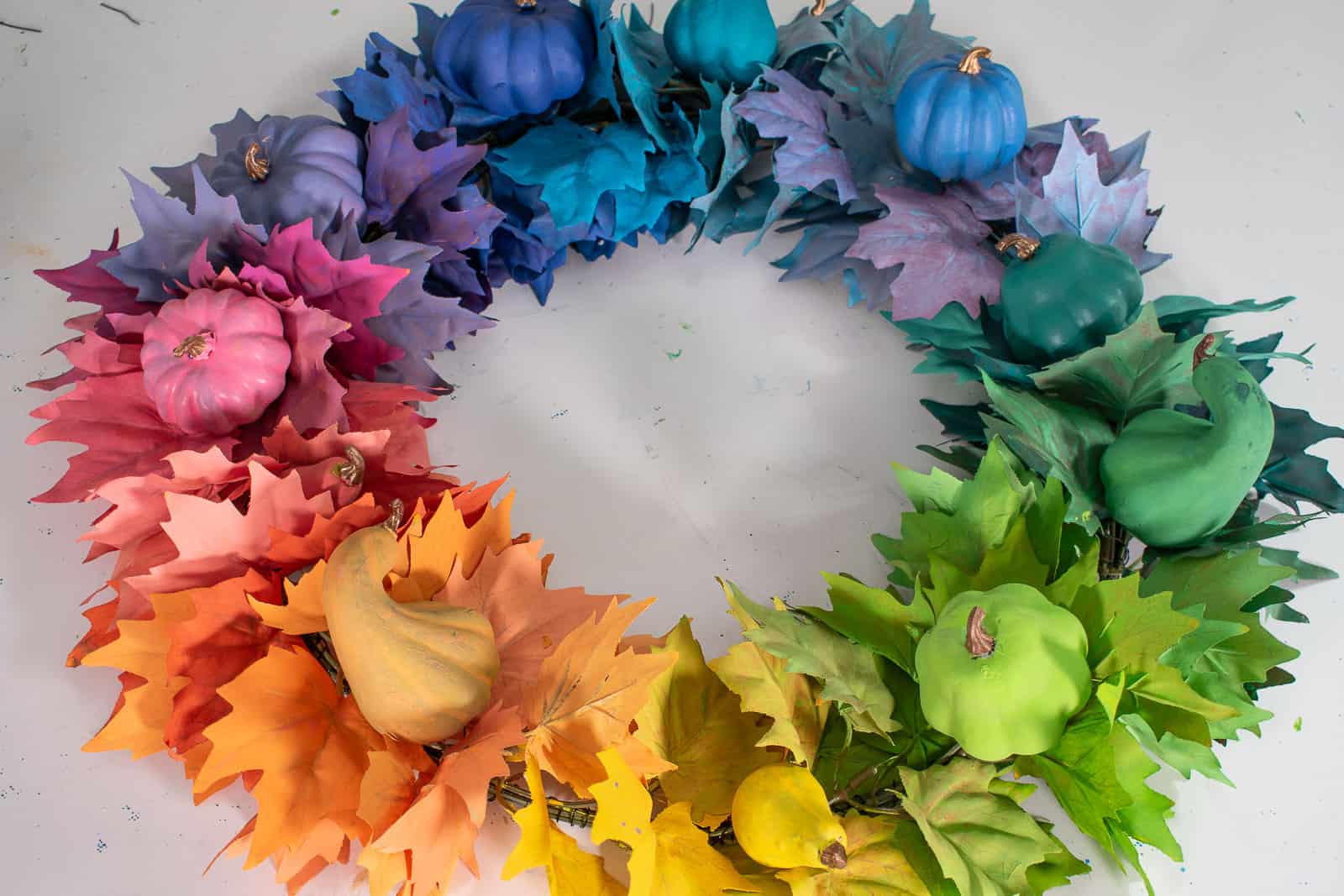 So super pretty right? Simple faux leaves turned upside down into this colorful rainbow fall extravaganza! I can never make up my mind so I obviously chose ALL the colors, but this wreath could look just as fun in a single statement color… Let me know if you try!!!