Make Your Own High End Art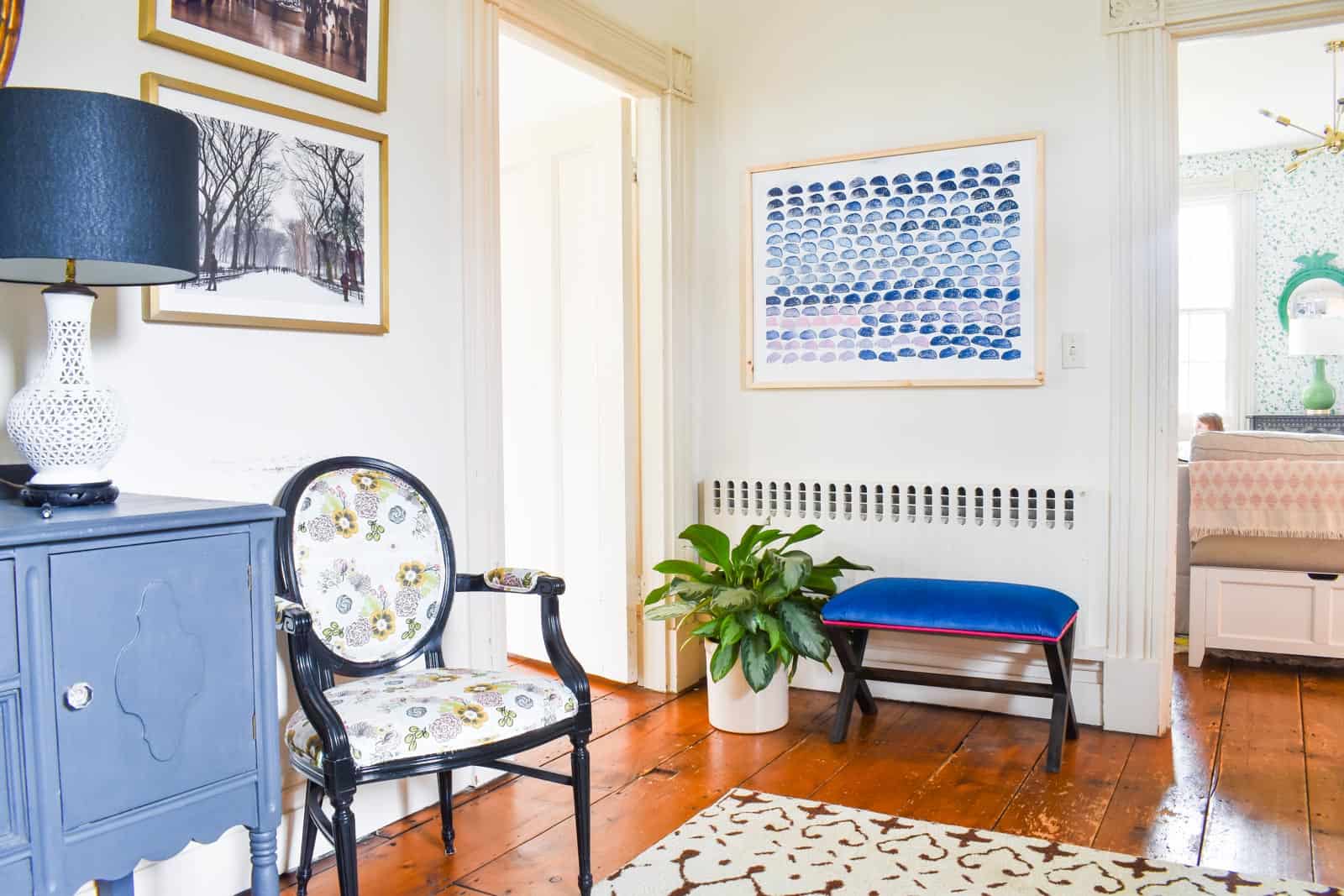 I'm not sure when this image was burned into my brain… but it's been in residence for a while. It's a lovely, simple graphic piece of art by Rebecca Atwood hanging in Emily Henderson's family room and one of those things that I was confident I could, erm… recreate.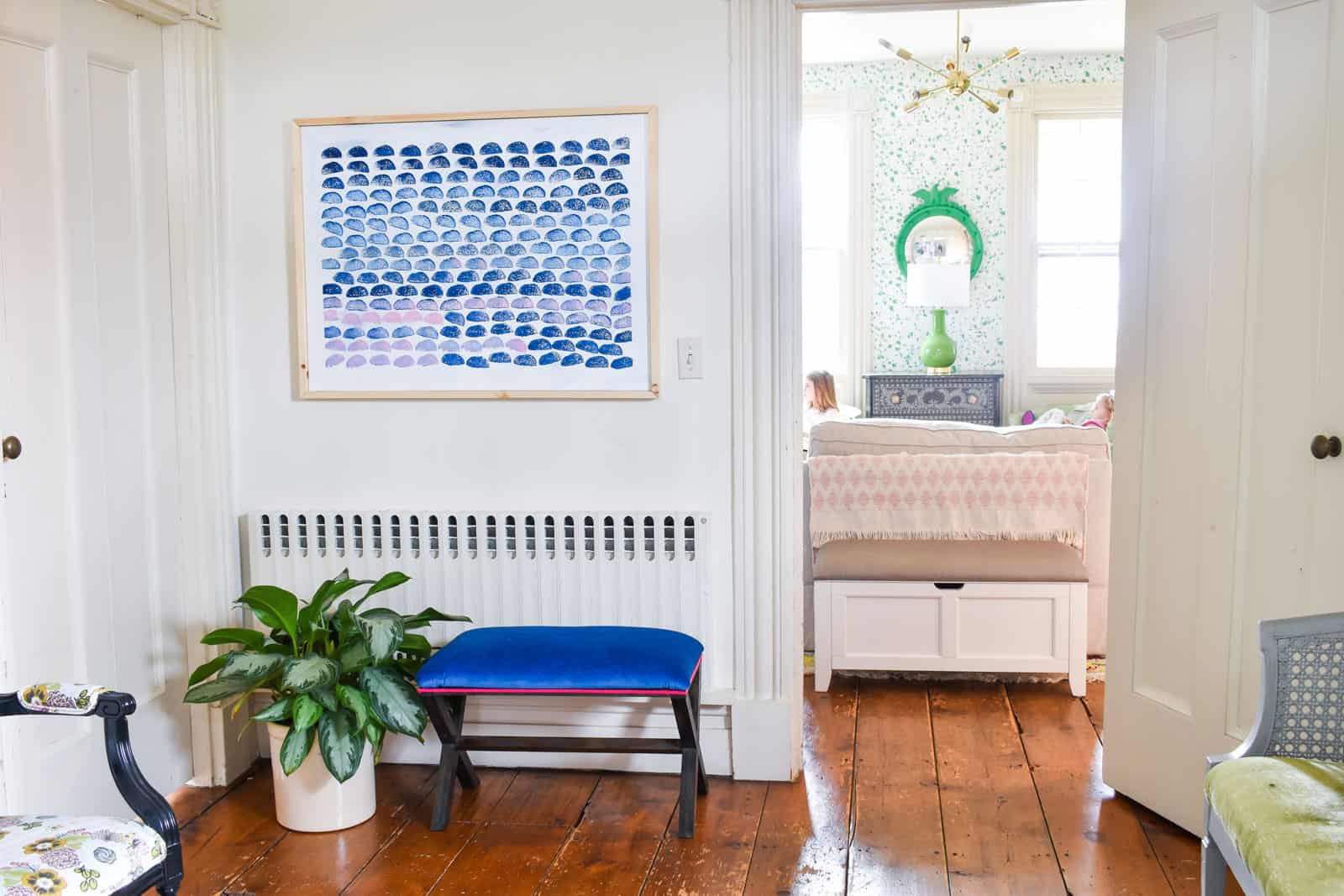 This falls into a category that I *should* call, under an hour DIY. So simple. So fun. So close to the original! (If I do say so myself…) Full materials list at the end of the post. See my other DIY wall art HERE.
Step 1. Give Canvas a Base Coat
Give your canvas a coat of paint. The white of the raw canvas is SO bright, that I wanted to take that down a notch. I used a combo of all the white paints I had in my stash and then VERY quickly brushed in some grays and some blues. Leave to dry.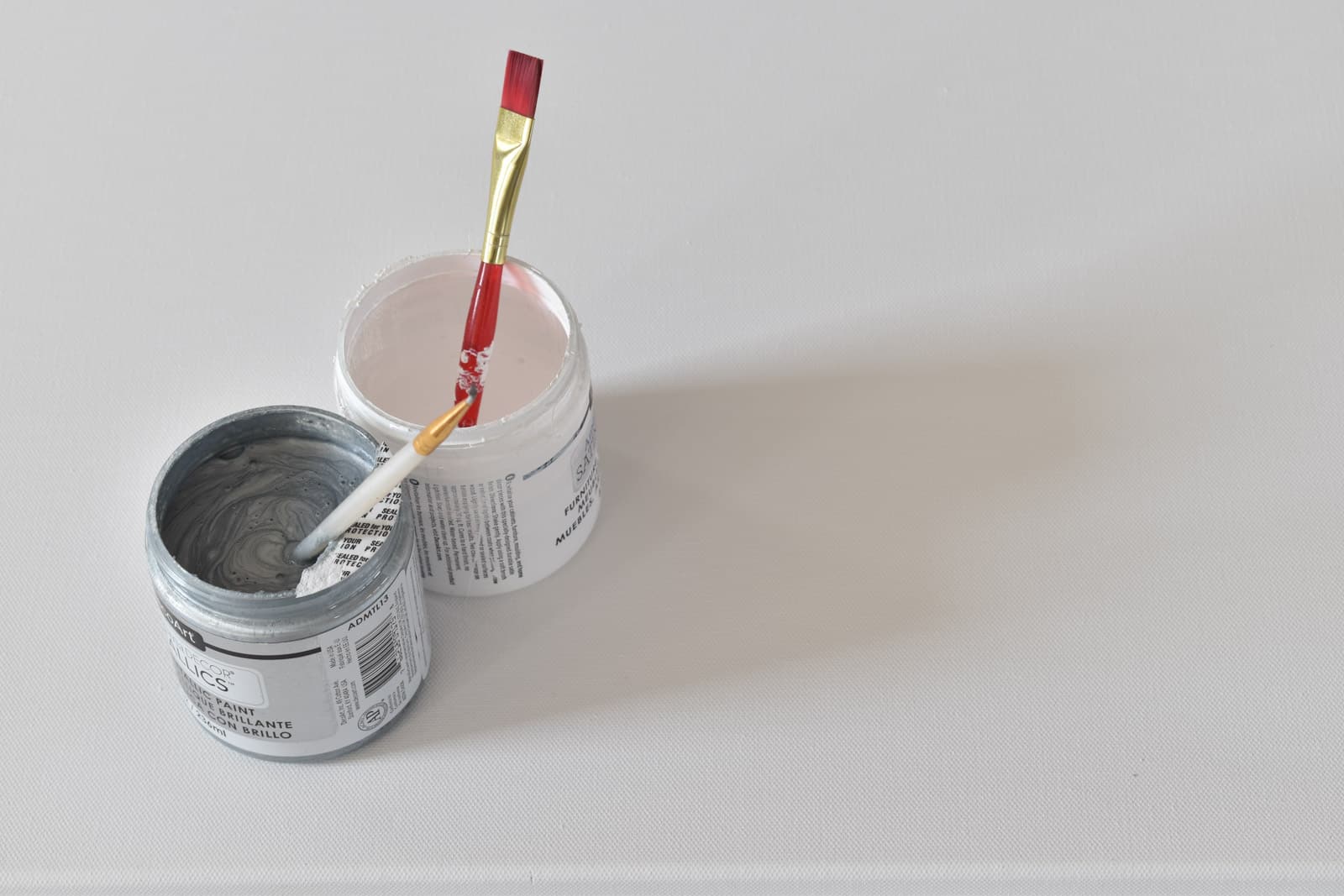 Step 2. Create Your Stencil
Cut your round sponge in half. I run my sponge under water and then squeeze out really well… the slightly damp sponge helps accept the paint a bit more easily.
Step 3. Tape of Frame
Tape off the edges of the canvas. I measured a 2-inch border and taped off with painter's tape.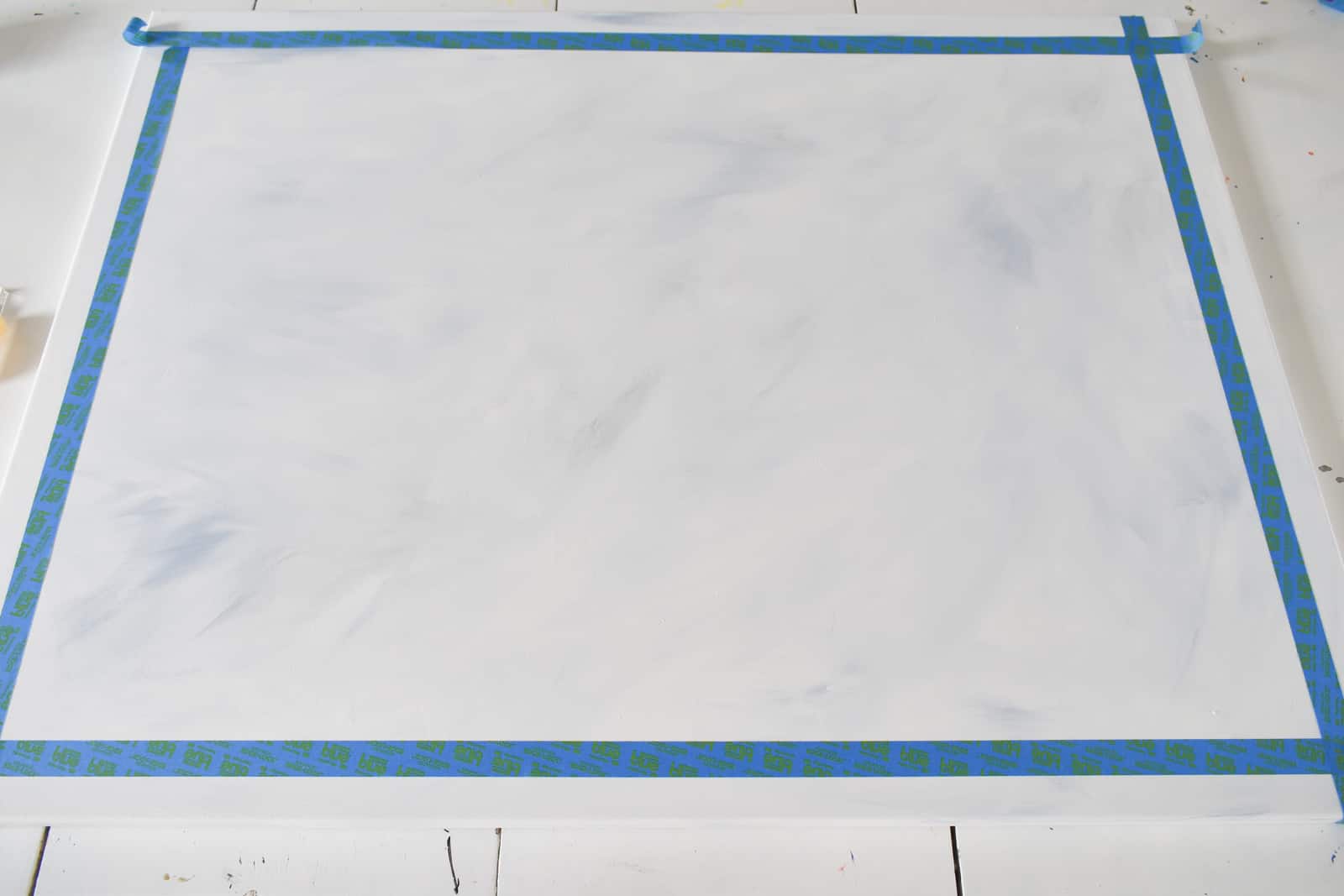 Step 4. Stamp
Start stamping! I loved the free-hand vibe of the one hanging in Emily's house. I used paper trays to hold my paint. I squirted two or three colors onto my tray and then mottled/ mixed as I moved across the canvas. I loved the variegated mixed appearance of the Atwood piece so I was pretty liberal with my paint colors!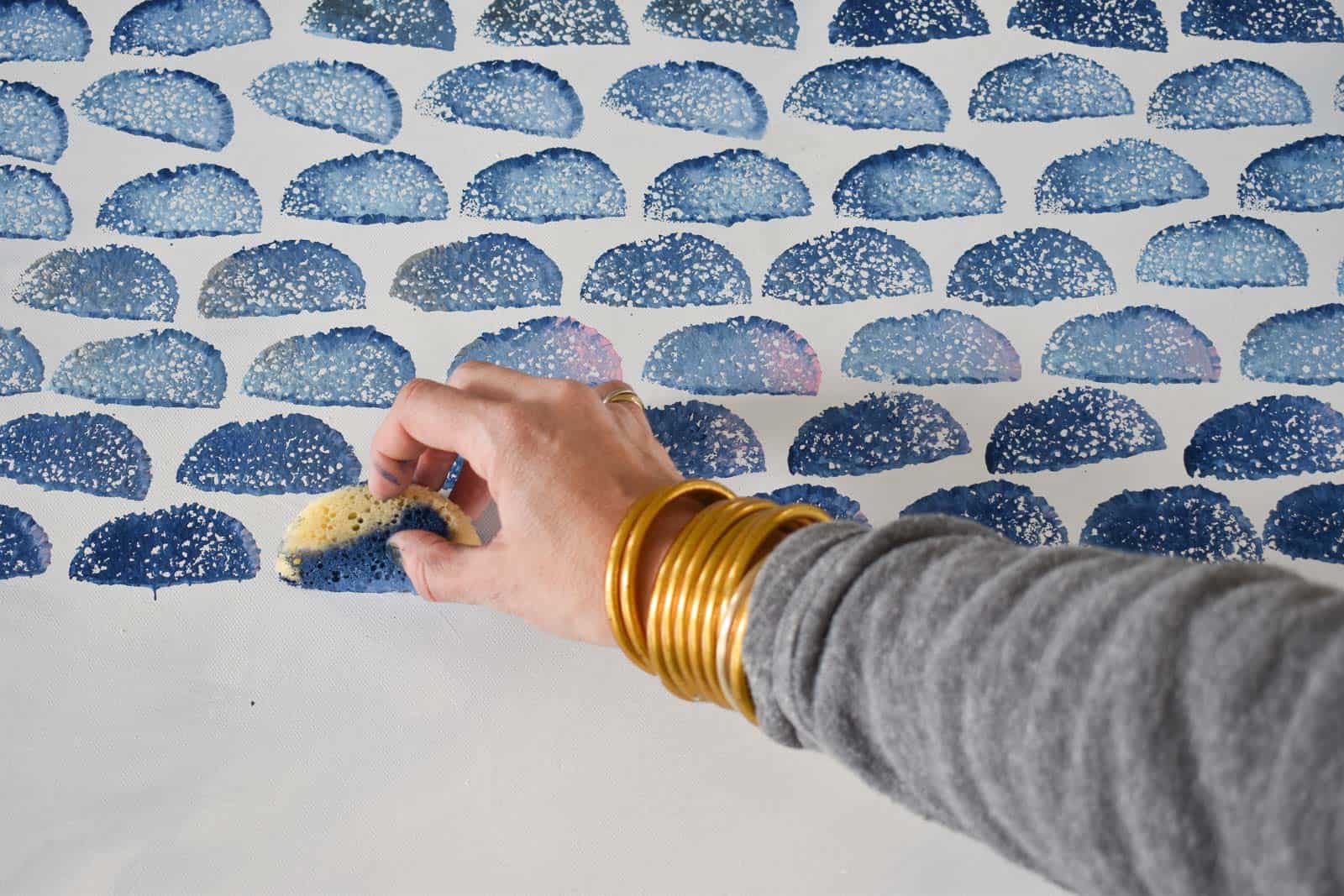 I didn't worry about lining up my semi-circles and tried to shift them a bit with each row to get that organic look I wanted.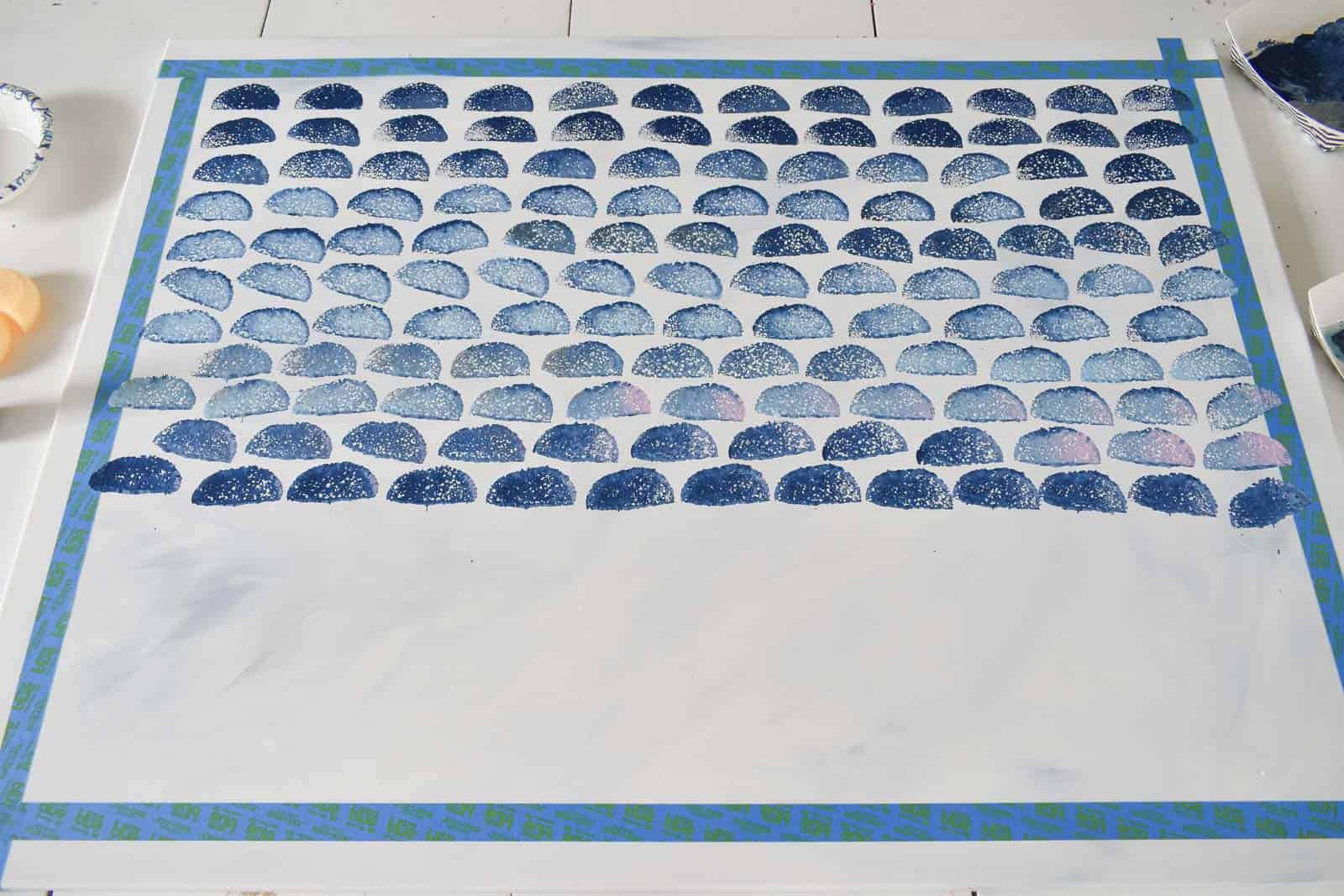 Step 5. Add a frame
The frame is what makes this stamped canvas look more high end and legit in my opinion! I used a 1×2 laid flat against the frame of the canvas. l mitered the corners so they would meet up cleanly. With my brad nailer I attached them right onto the canvas.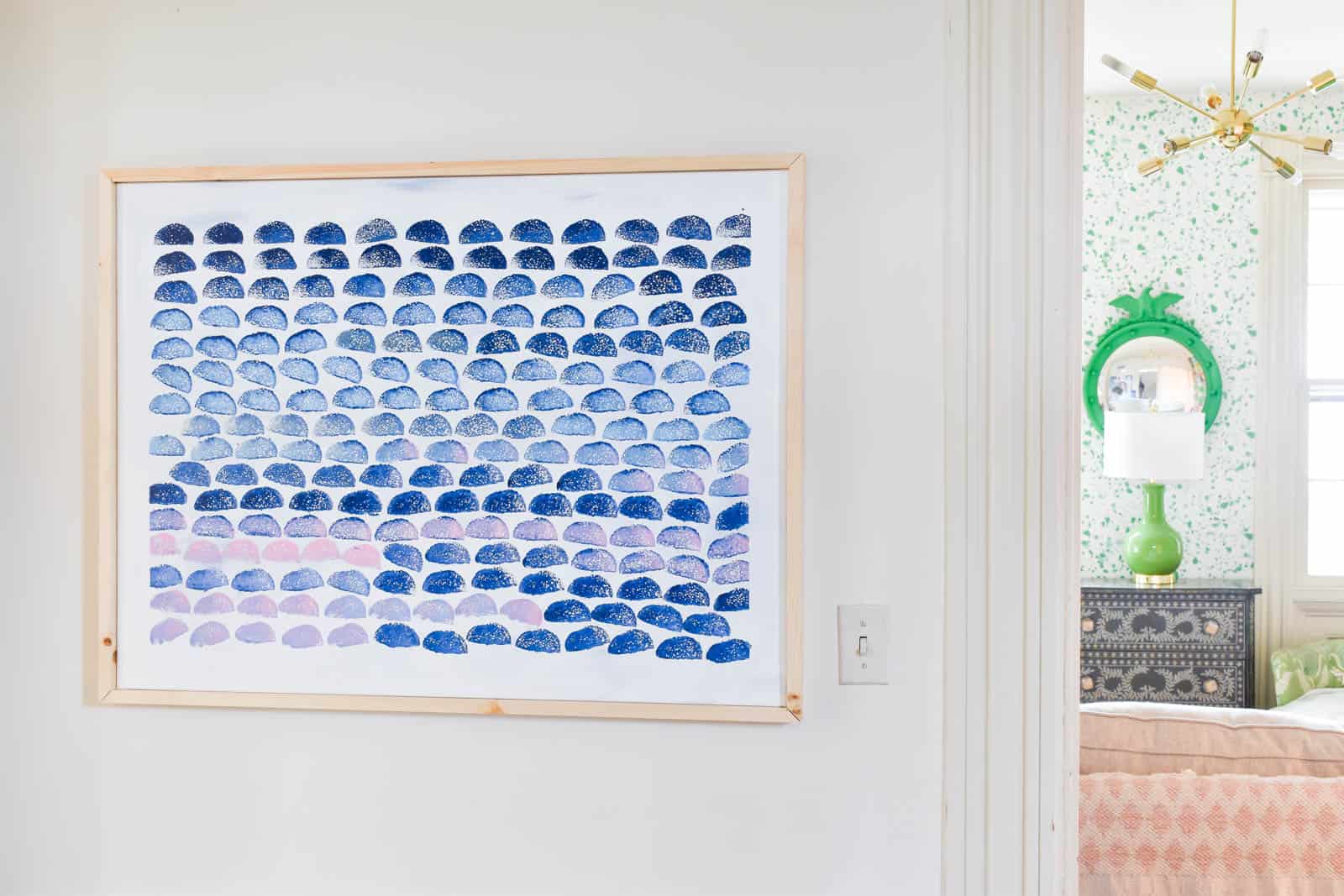 Step 6. Hanging Hardware
I drilled two screws in place on either side of the canvas and then wrapped picture wire around either one.
Materials
Affiliate links included for your convenience: