Psssst… this post *might* contain affiliate links: see my disclosure here.
How to Make Giant Plaid Tassels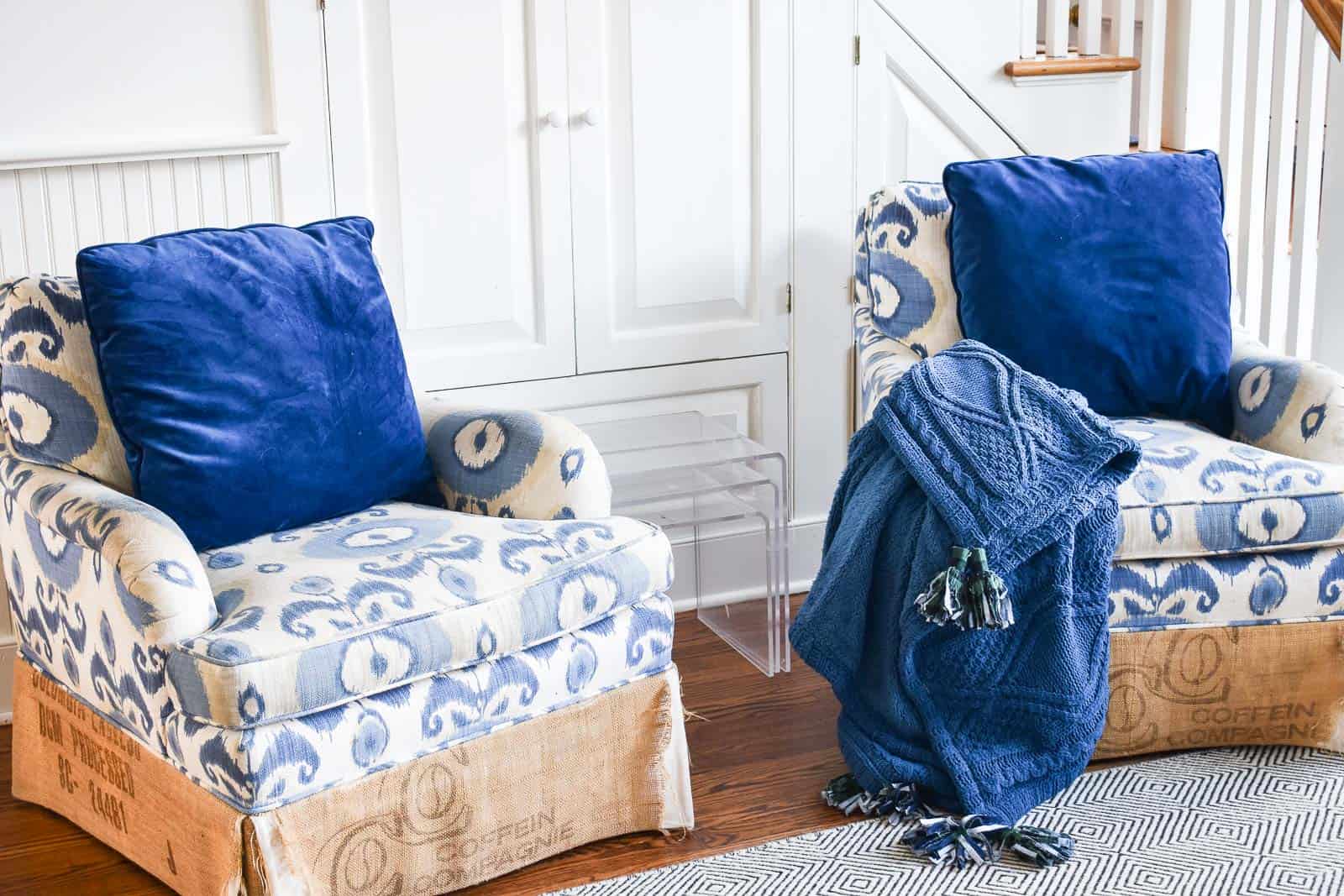 Every time I see one of those blankets with big ol' giant tassels pop up on my feed, I LOVE it. I wanted to put a spin on that fun bit of texture for the fall so I made my own plaid tassels. Really easy. Really inexpensive. Really fun way to update an old blanket for the season! Here's how…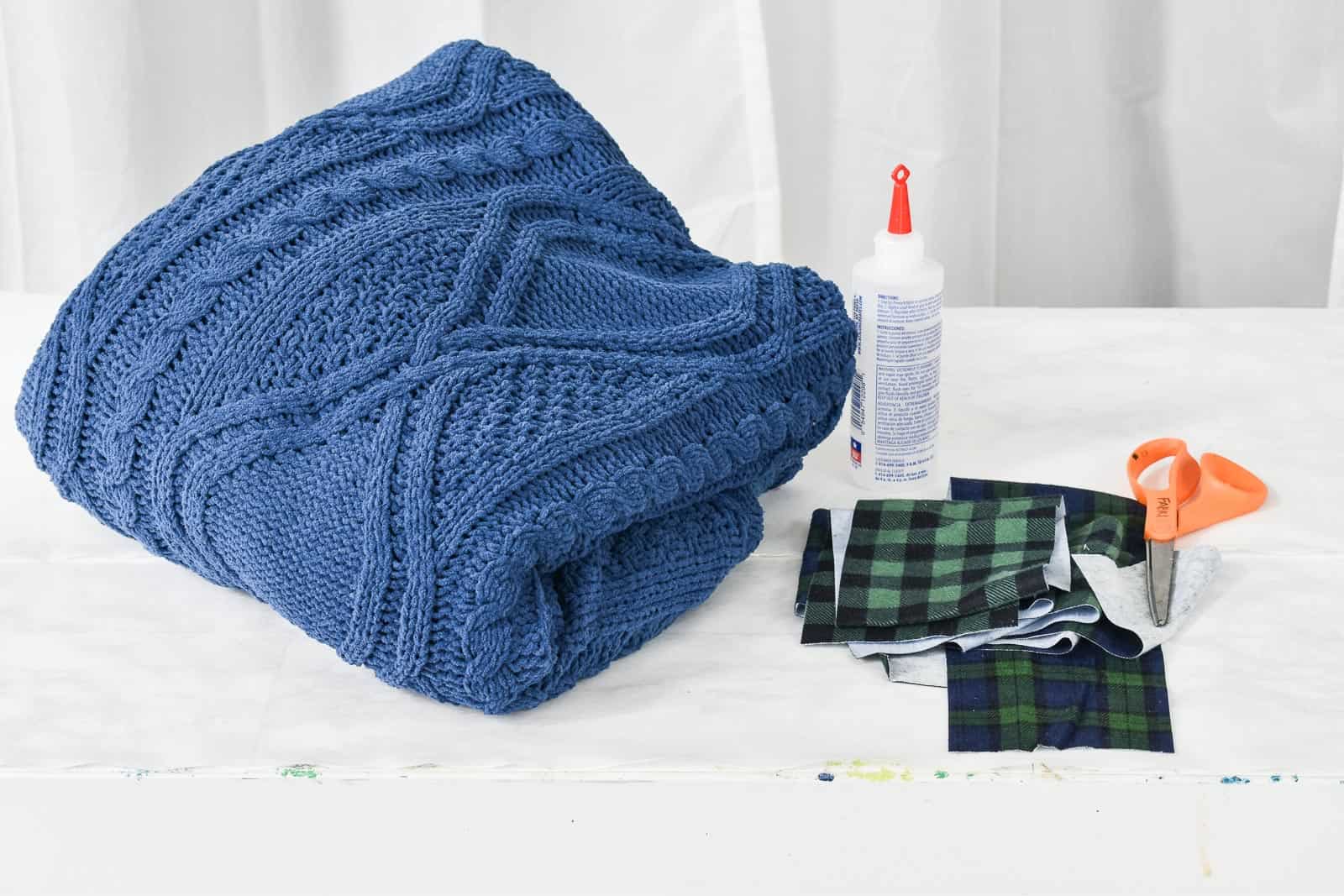 Step 1. Cut the fabric
I grabbed a bunch of plaid from JOANN and had them cut 1/2 a yard of each. I ultimately only used the plaid with the blues and greens, but there are tons to choose from. You need a strip of fabric for each tassel. The LONGER the strip, the chunkier your tassel; the WIDER your strip, the longer your tassel. I cut my fabric about 6-inches wide and then used the 1/2 yard dimension of the fabric.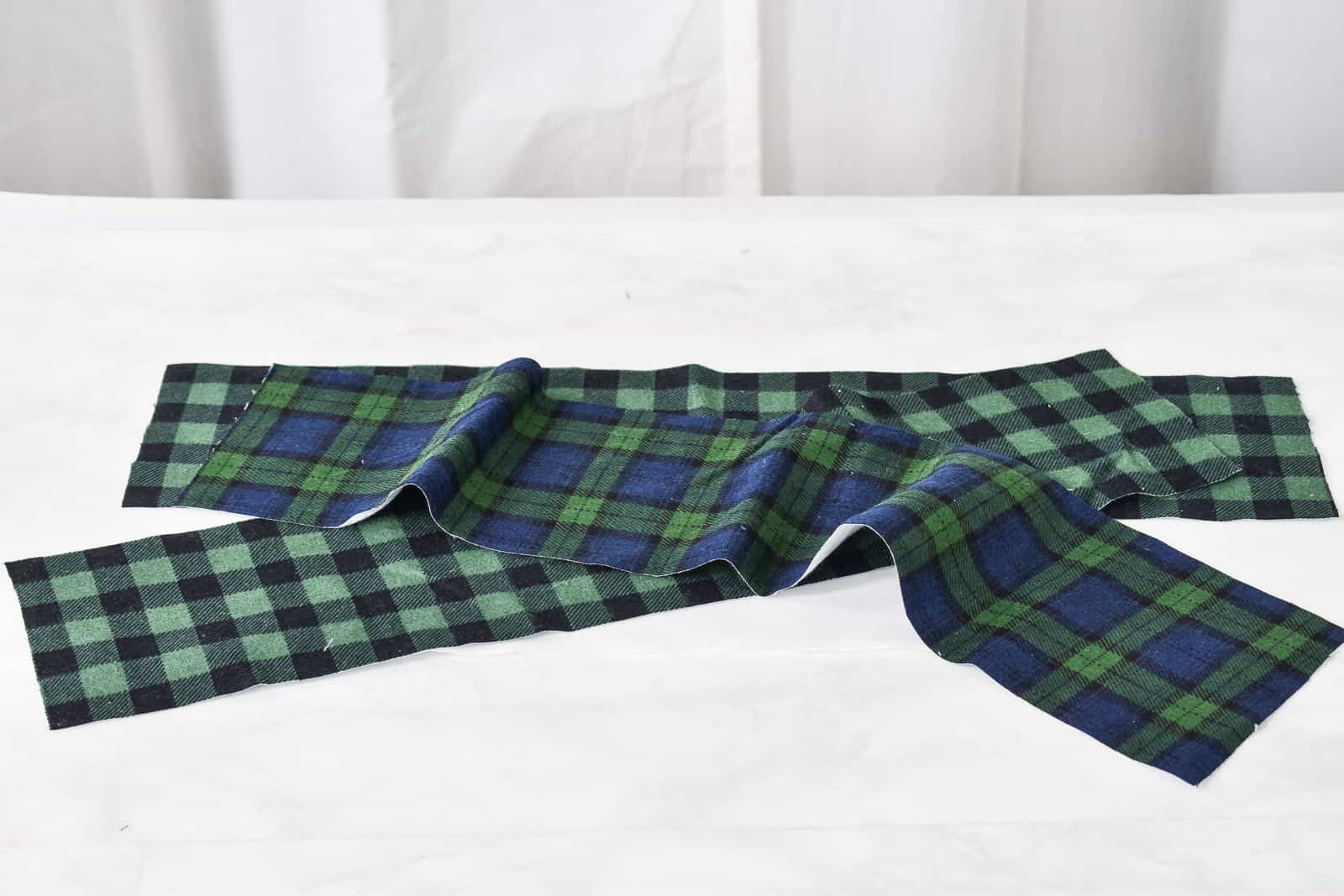 Step 2. Cut fringe
I'm sure there are fancy cutting tools that would make this easier, but I just used my sewing scissors and cut fringe along one side of my fabric. I left about an inch uncut along the top, and made each fringe about 1 millimeter.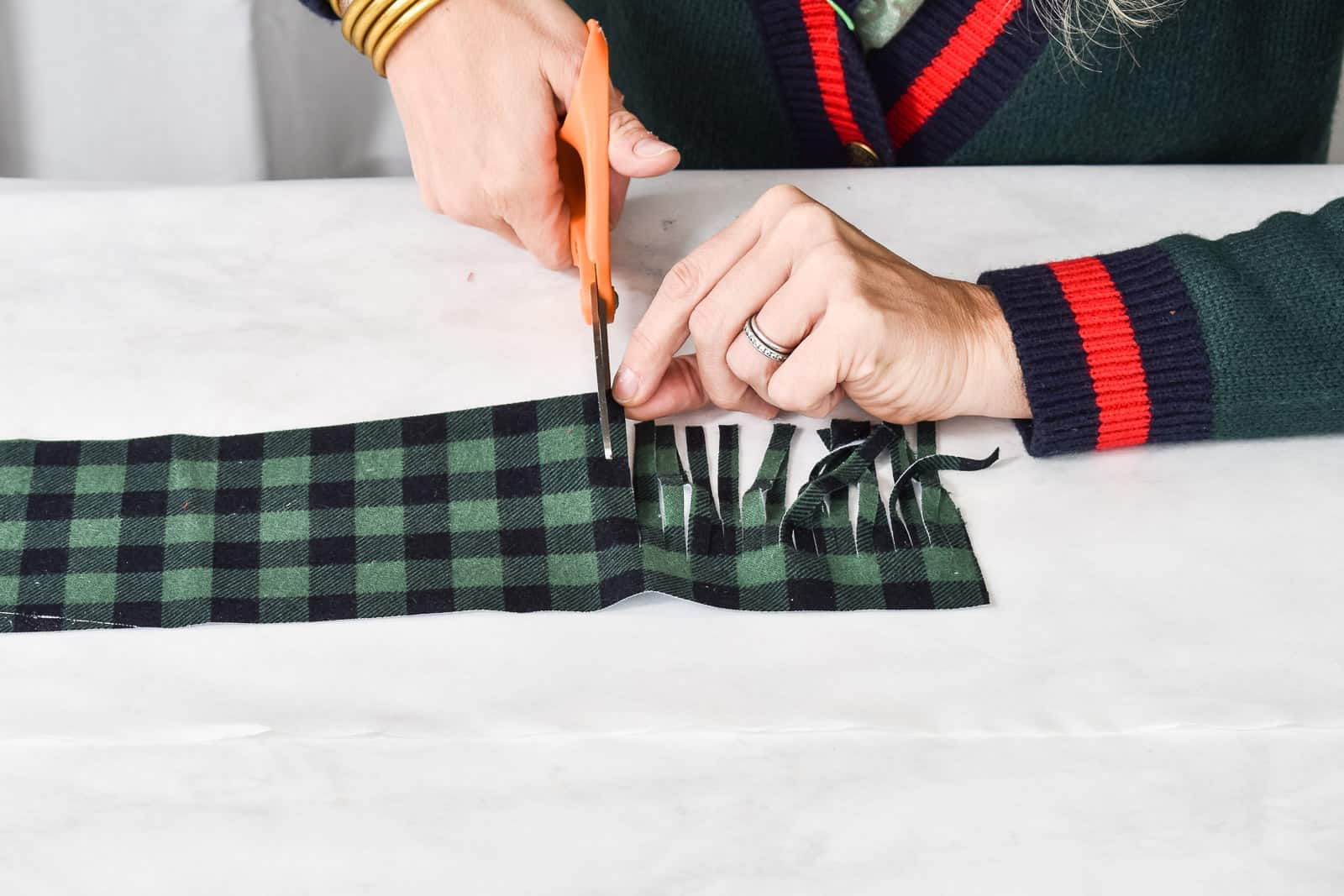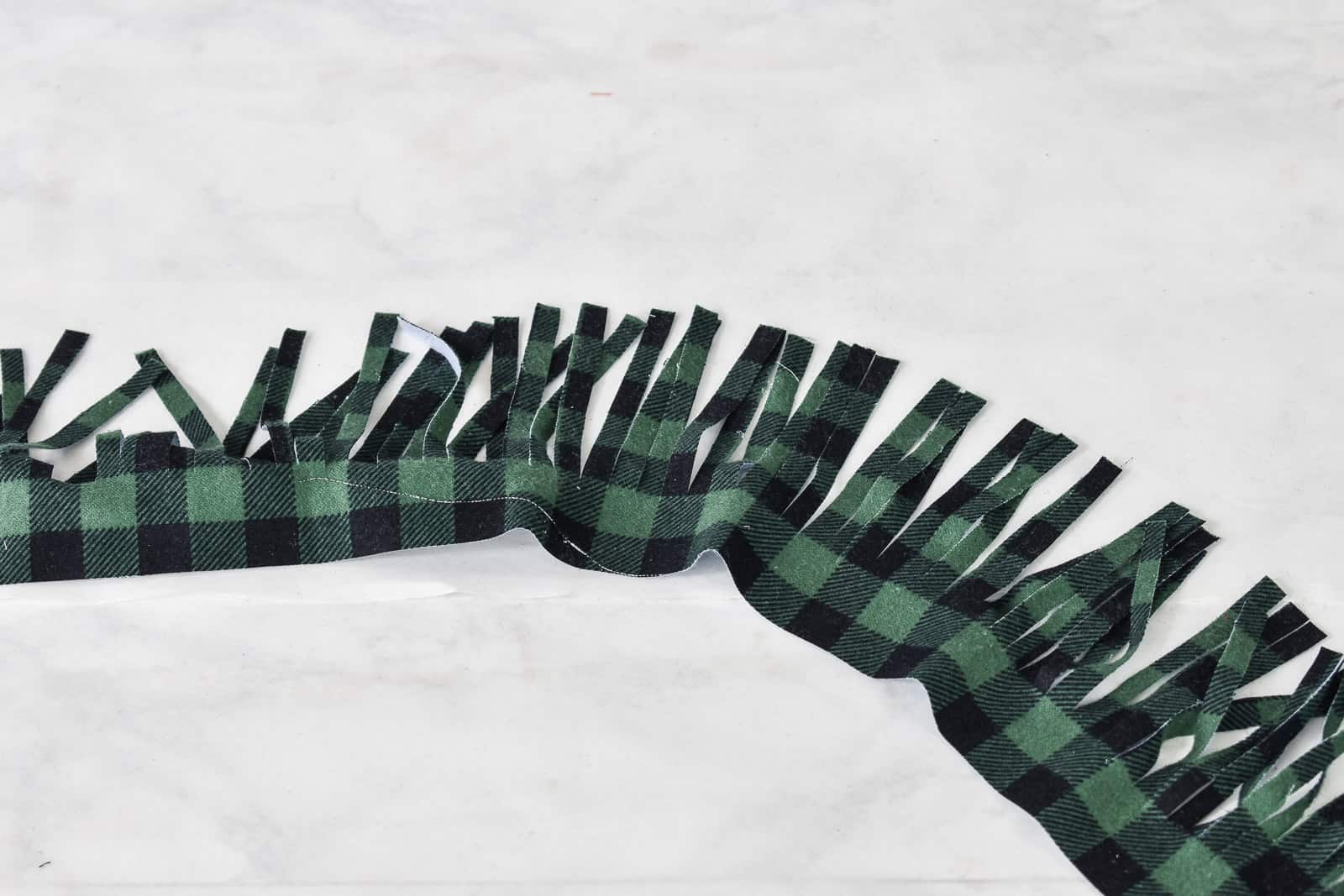 Step 3. Roll your tassel
Lay your fabric upside down and squirt a few lines of fabric glue along the uncut top edge. Slowly roll your fabric as tightly as you can, applying more fabric glue when needed. Note: I did NOT do this, but you can start by adding a thin strip of fabric or string and then rolling the tassel around it. In hindsight, I probably would have done this first, but I was easily able to come up with a work-around so no worries.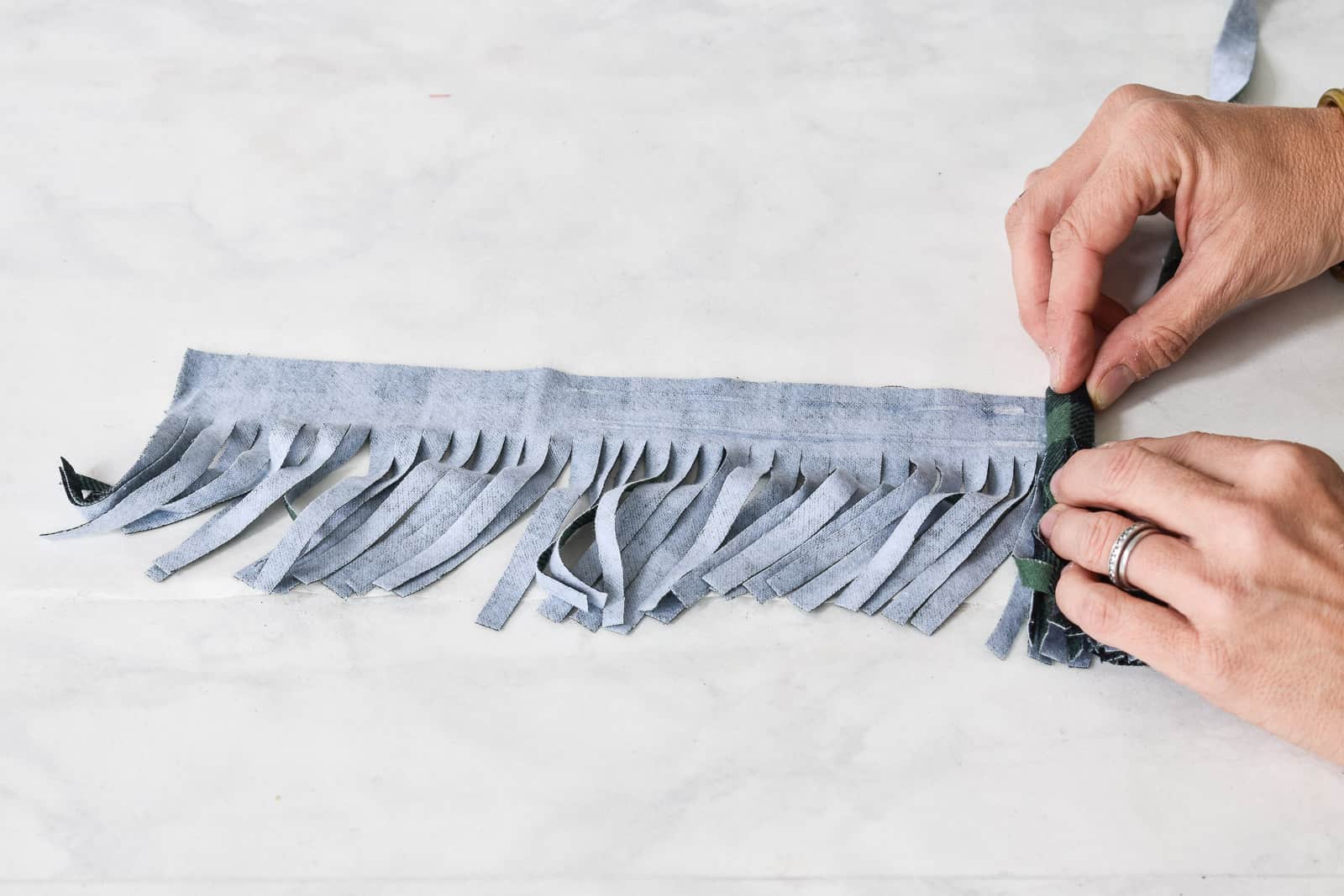 Step 4. Finish the top edge of your tassel
Just to finish off the tassel a bit, cut a short strip of fabric the same width as the top of your tassel and glue this around the top edge to clean it up a bit.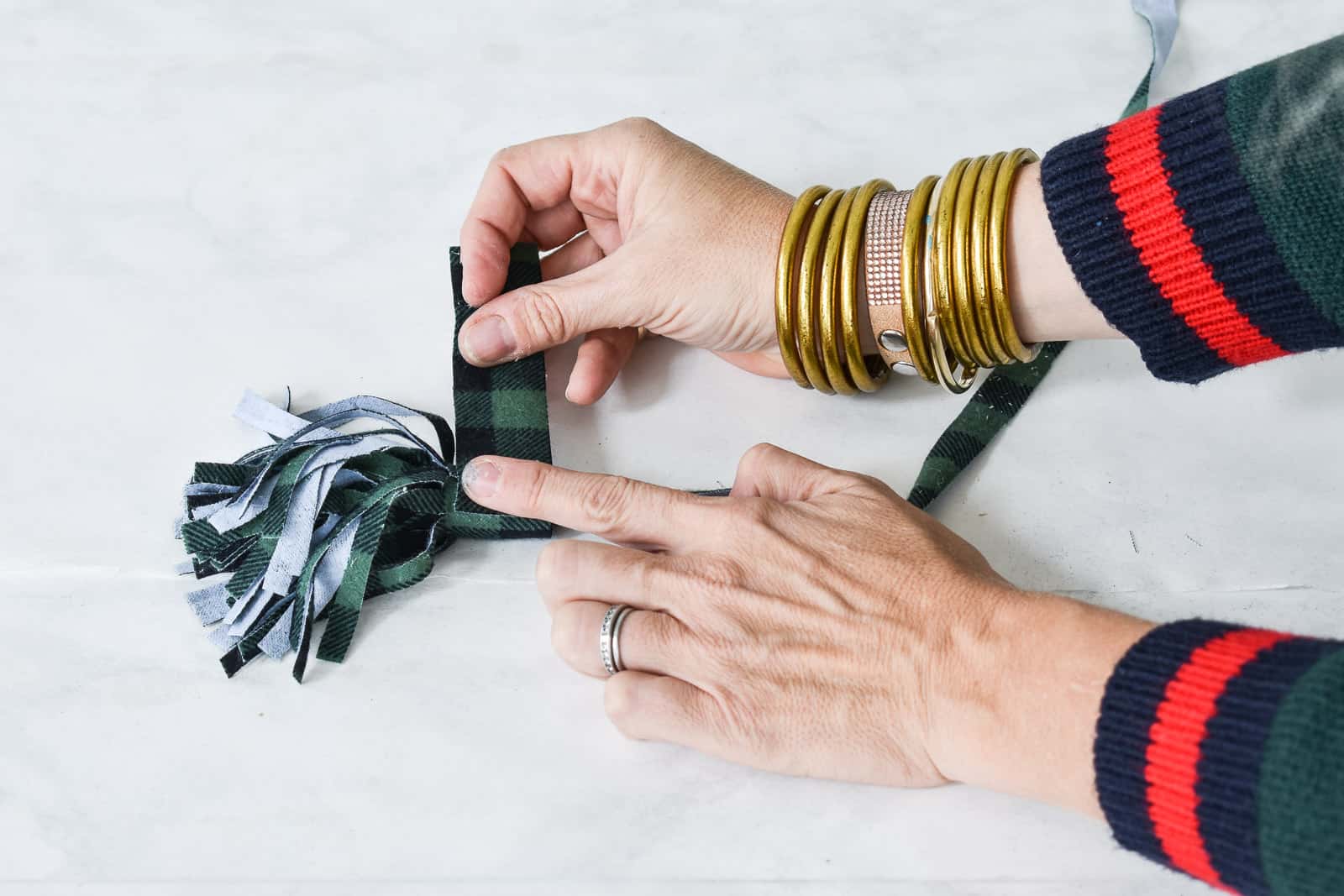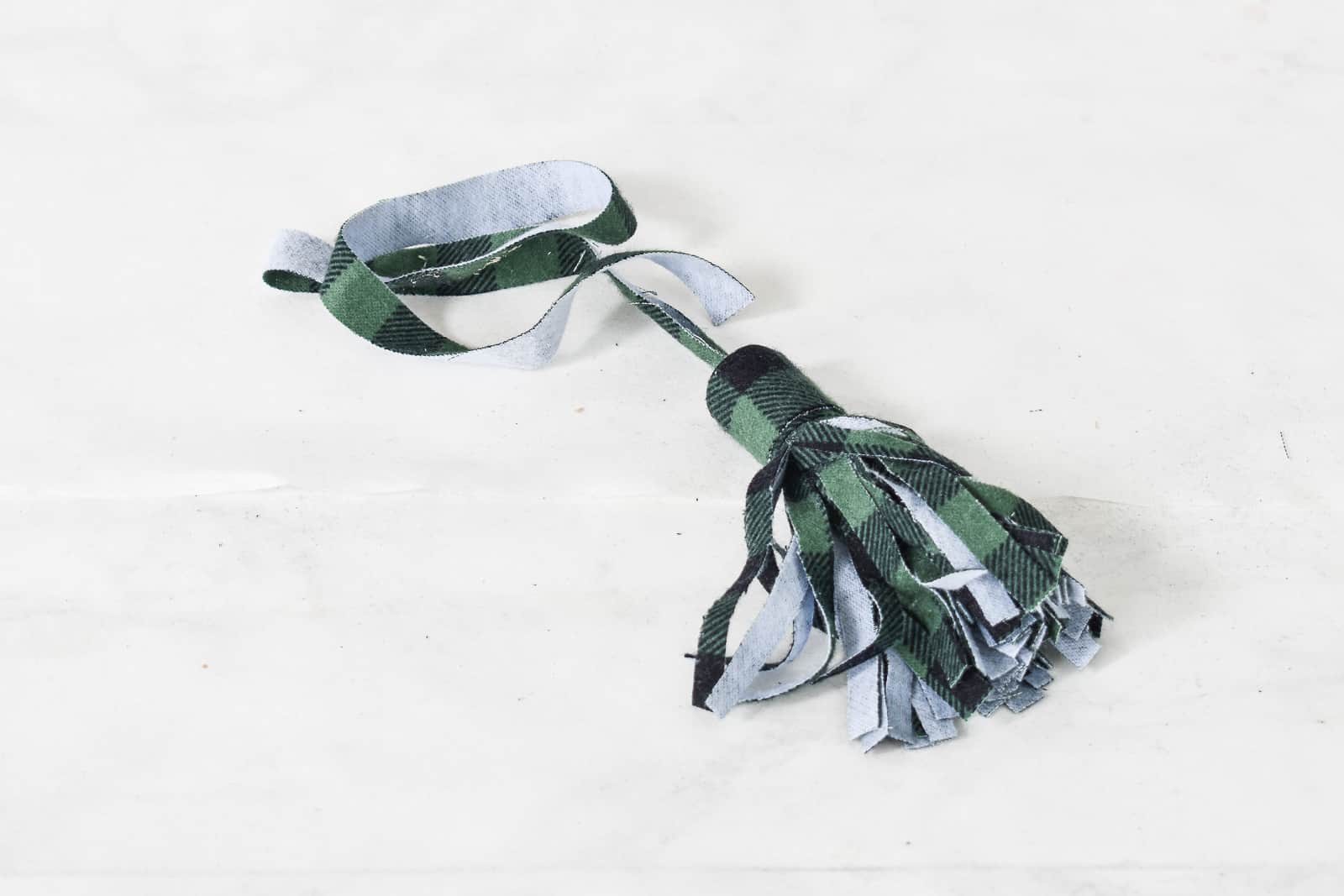 Step 5. Attach the tassels
IF you didn't include a tie when you were making the tassel, no biggie. I just used some cotton embroidery thread and ran it through the middle of my tassel, wrapped it around the edge of my blanket a few times, then went back through the tassel and secured it amongst the fringe.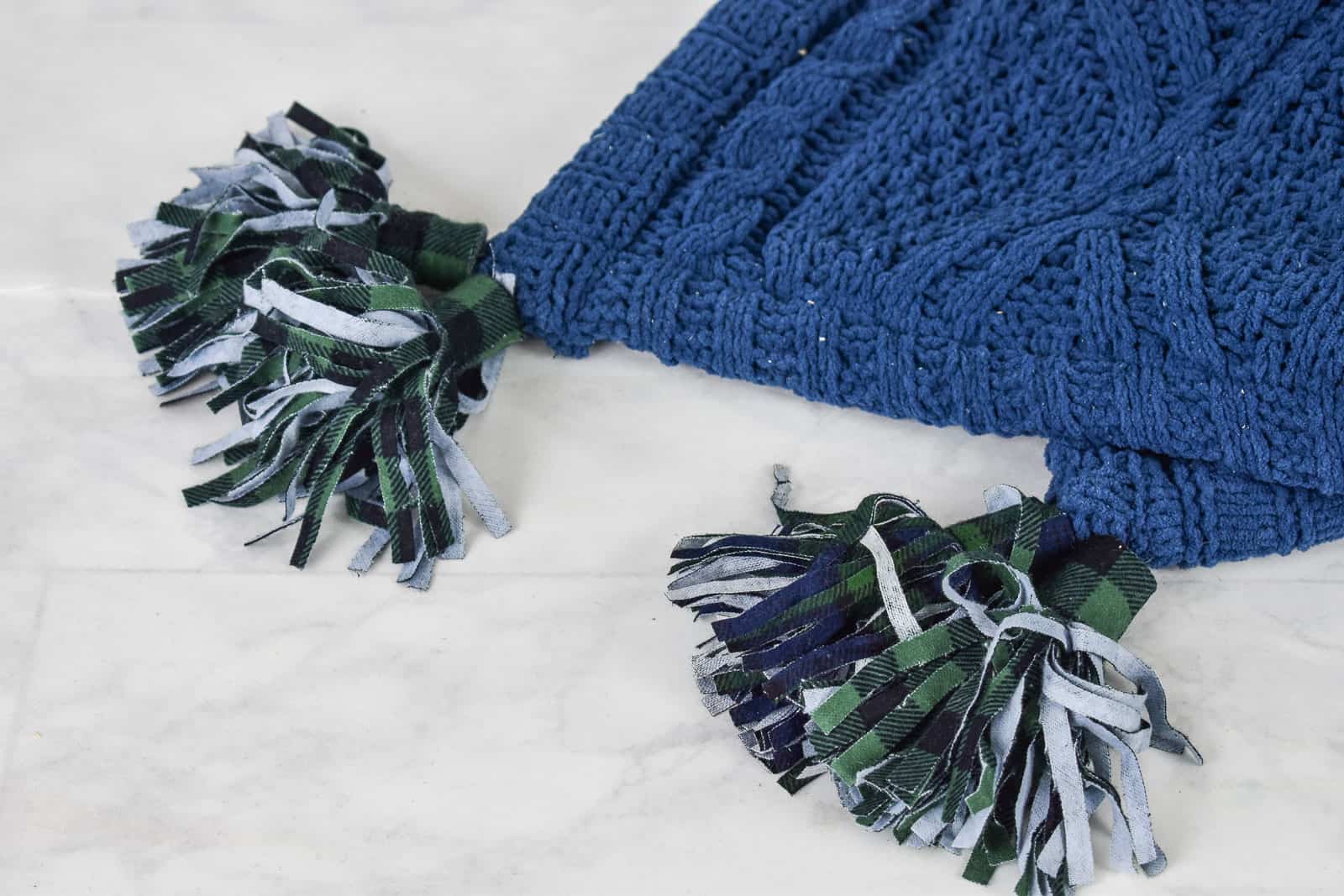 I found my blanket at Homegoods and loved the chunkier knit, but any plain ol' cotton blanket should work well too!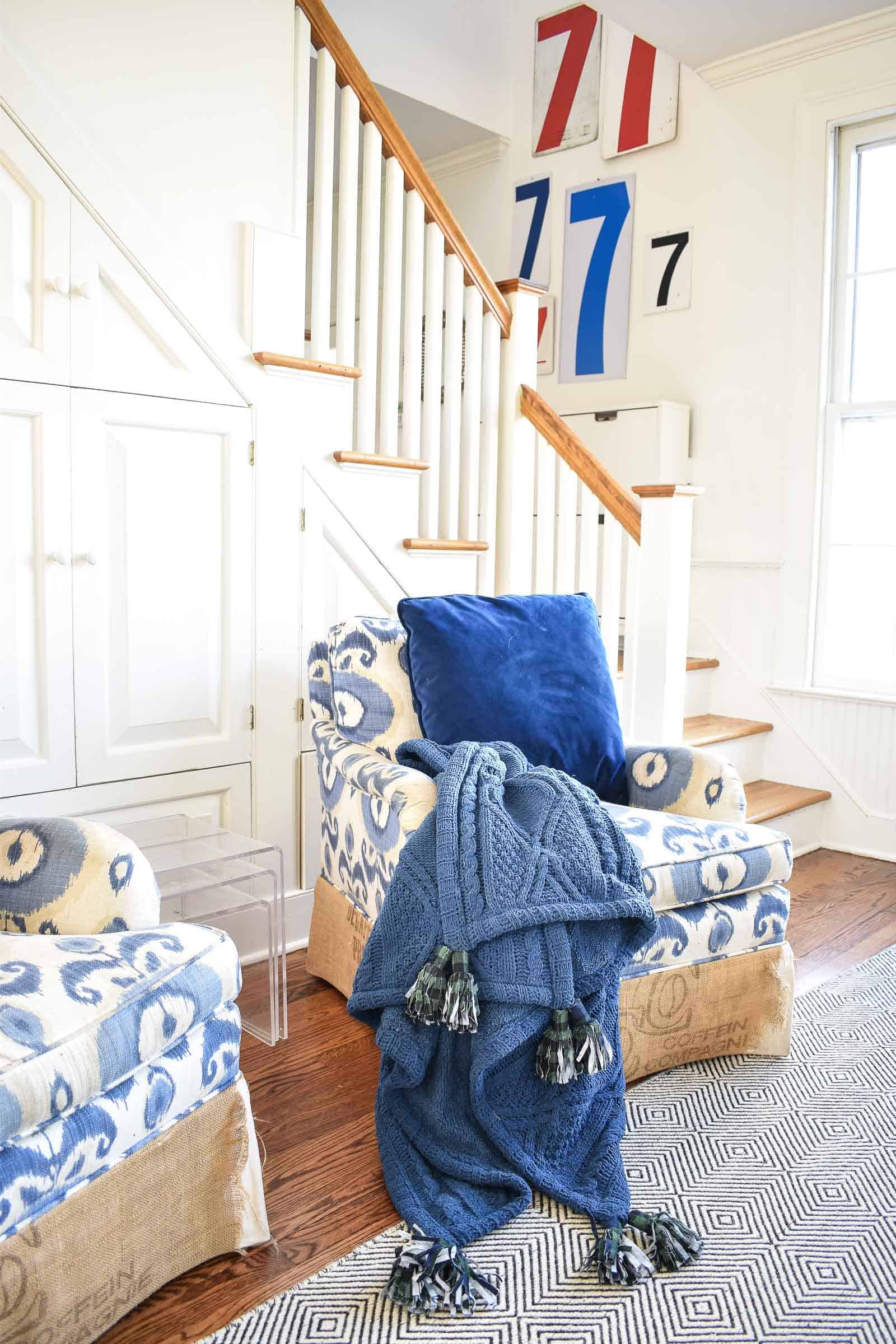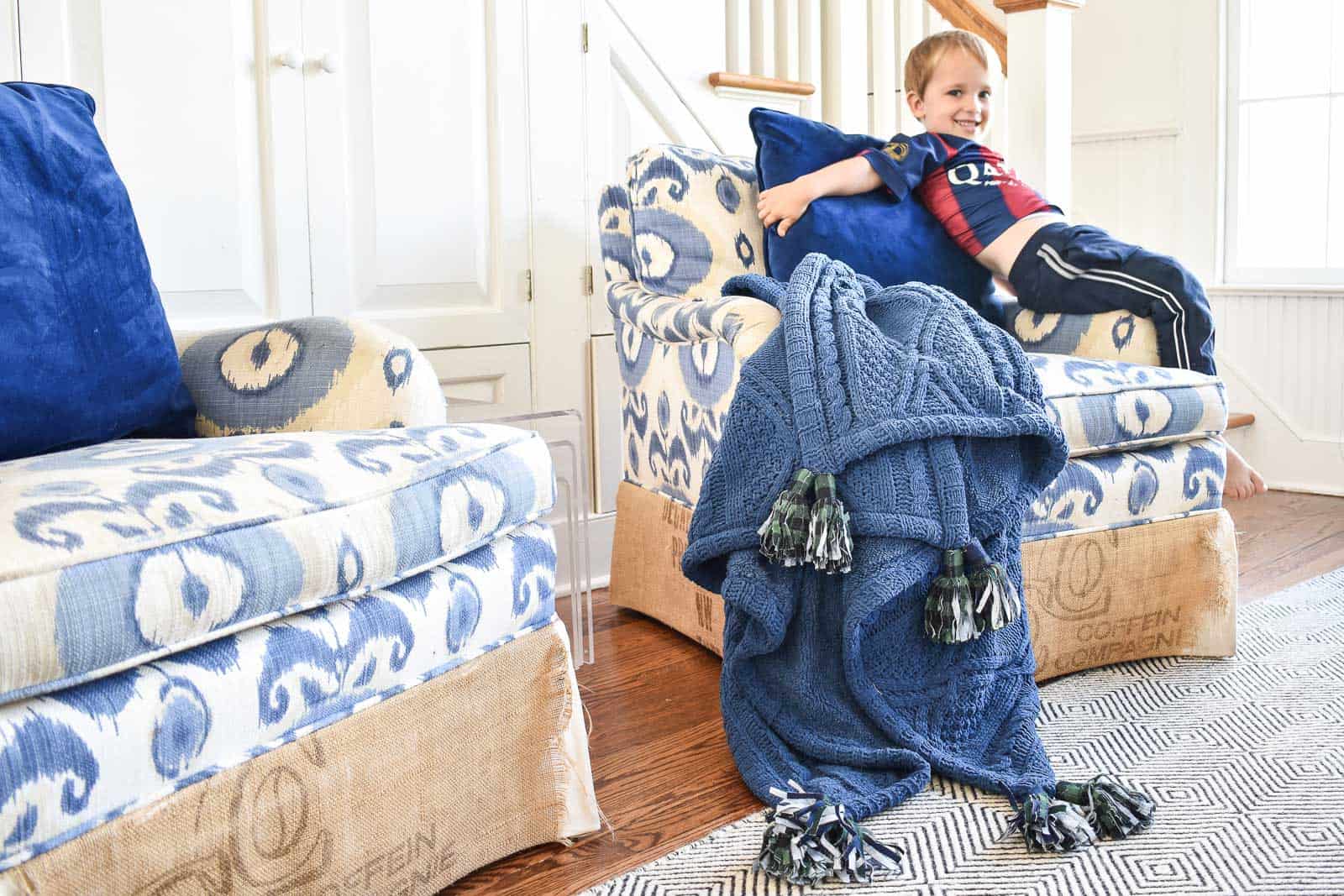 Finally… if you just want to open your computer and BUY a premade tassel blanket, I just added a few of my favorites to my Amazon shop so you can CLICK HERE to see what they look like. And… if you like to watch the video tutorial, here ya go: