Trying to manage expectations over here At Charlotte's house… I can't possibly write about 12 days of activities/ projects, but I DO have something Christmas-y planned for each day this week. The excitement is palpable, I can tell.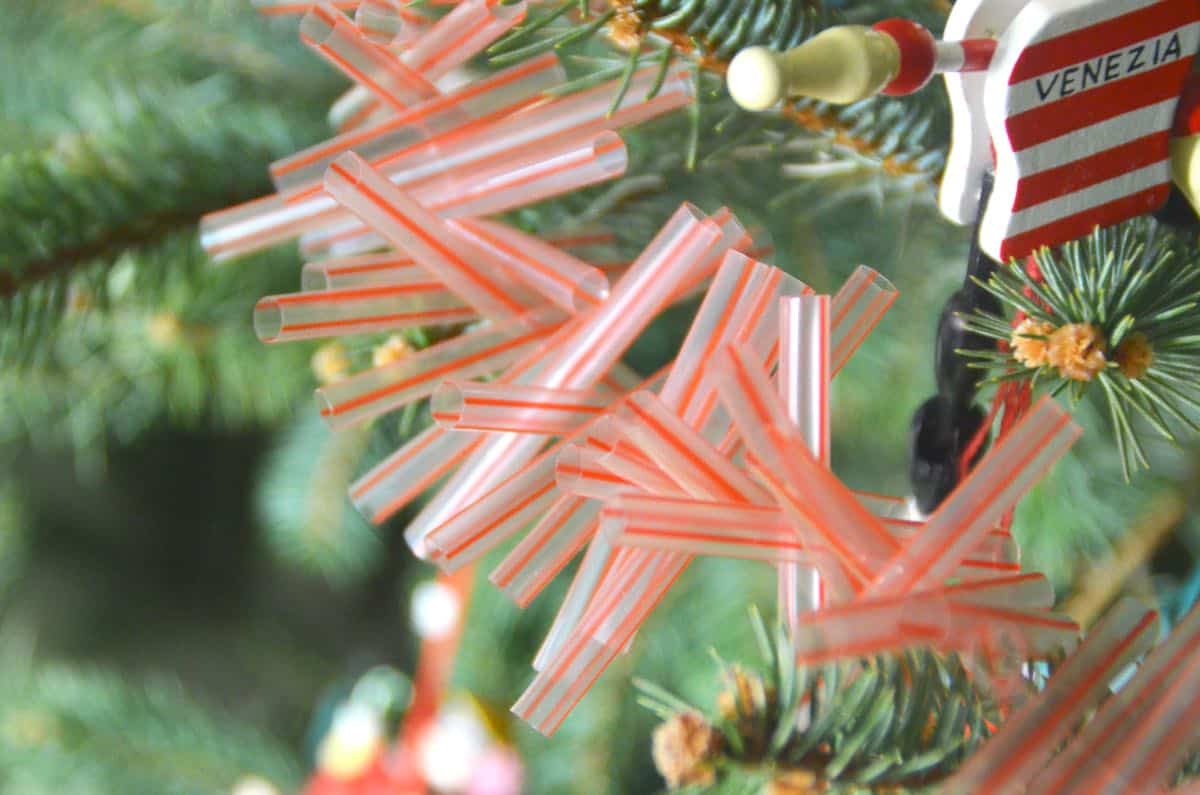 So make sure you're sitting down for this. Grab your hot cocoa and your santa hat, and let's get this festivus party started right… now.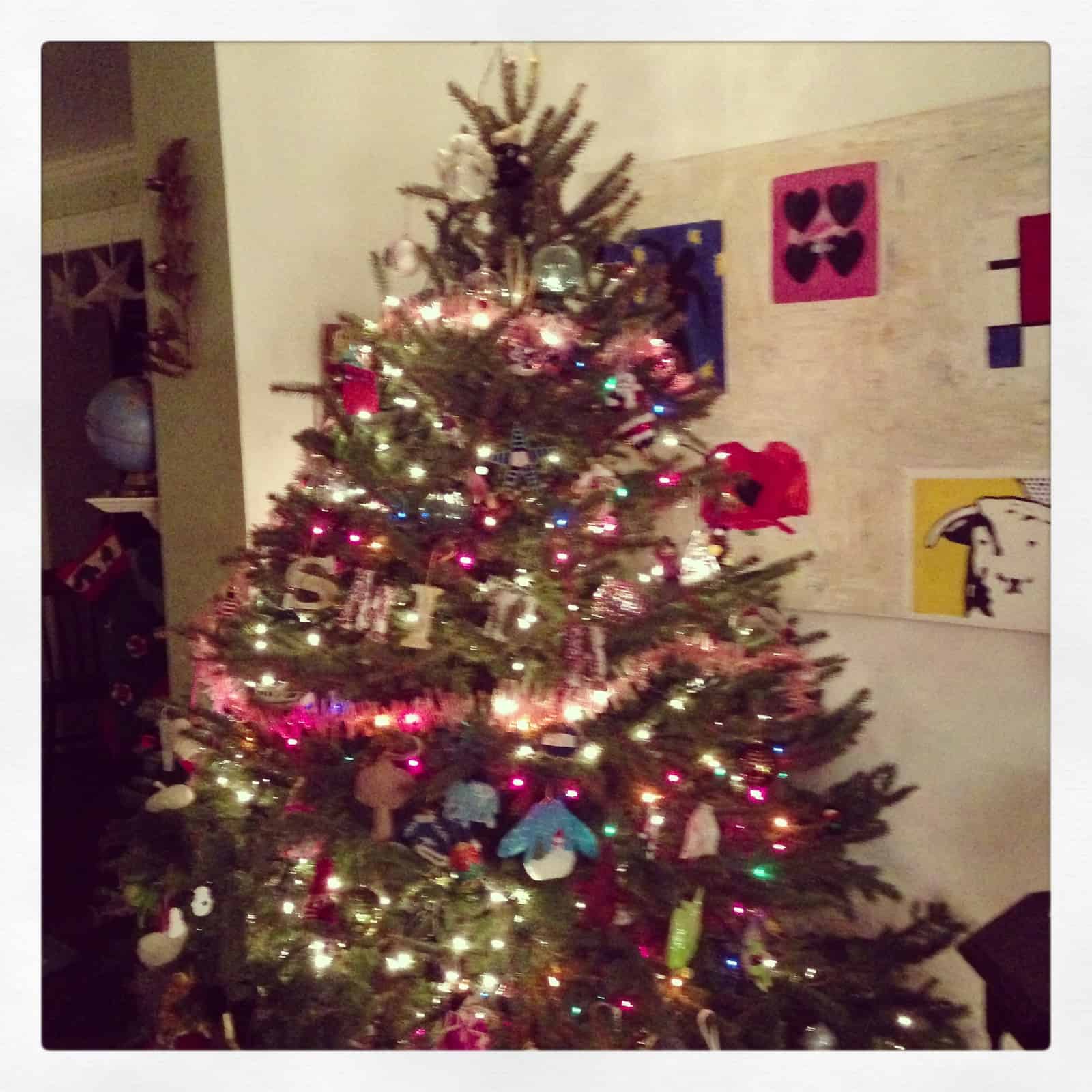 DIY Plastic Straw Garland
You can use what whatever straws you'd like; above I found some clear red striped ones, but green and red would be nice… all white could be pretty, clean, simple…let your inner garland designer be your guide.
Cut them into 1-3″ lengths. Using a sewing needle and heavy duty thread, string your straws pieces together. The pictures should make it clear, but you want your thread to be perpendicular to the straws. Make your garland as long as your holiday heart desires.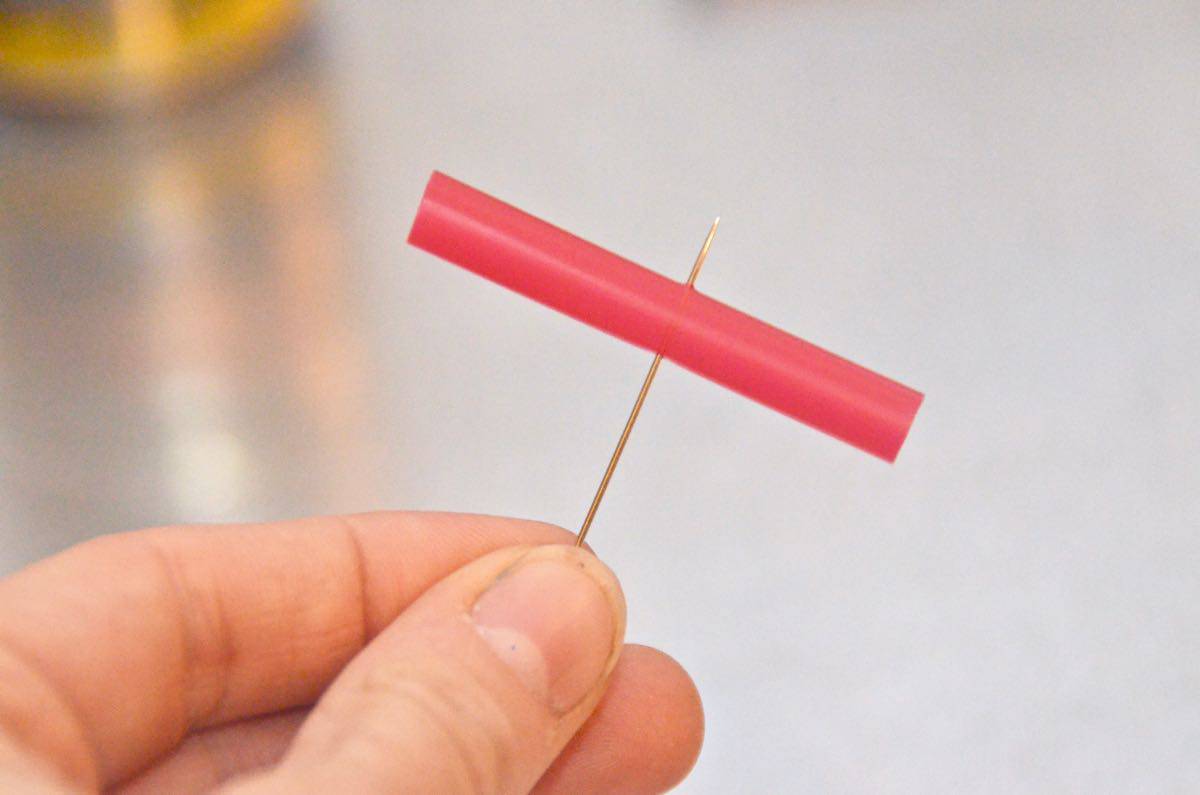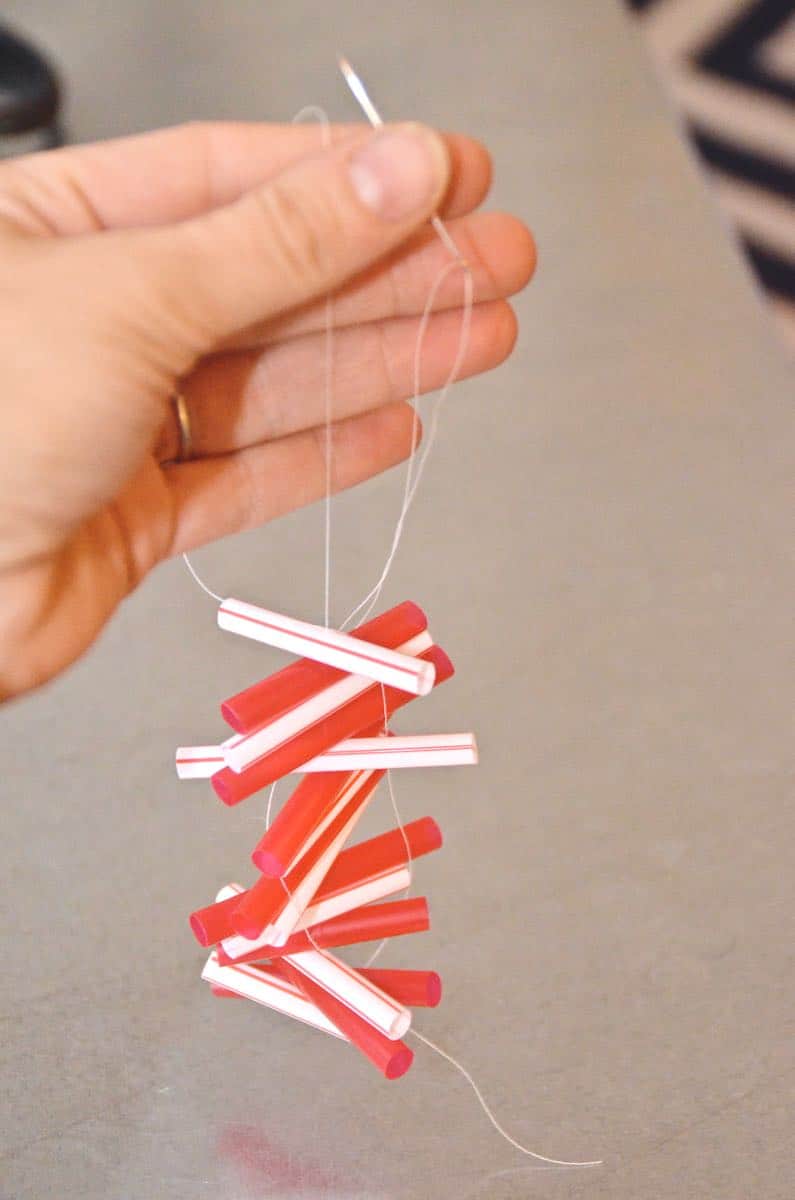 We put our garland on our tree, but this would look great over a doorway, or draped along a mantle. The straws are all weather, so it could even go outside somewhere to add a pop of color to a dreary winter exterior.
This project was featured by Twinkl as part of their Eco-friendly Christmas campaign: Home Decor