5-Minute Personalized Holiday Gift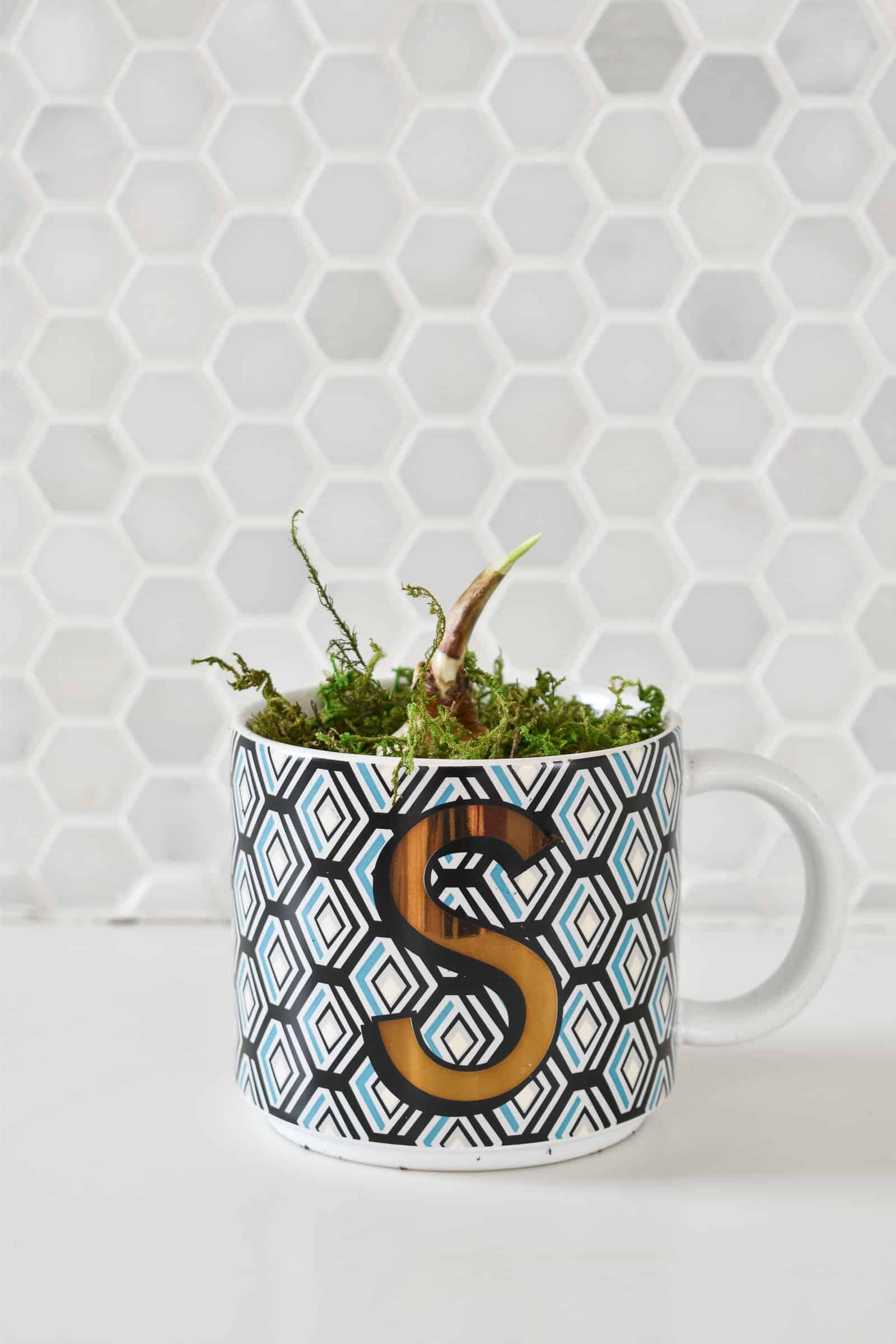 With t-minus 9 days until Christmas, things are getting gnarly out there. And then you remember the mailman and the administrative assistant and the newspaper delivery person and about 4 other people you need to shop for and it's enough to break a person. NEVER FEAR! This last-minute Christmas gift is so sweet and easy… you got this!
Materials:
Coffee cup (I grabbed these monogrammed ones.)
pebbles/ marbles (or fish tank gravel)
dirt
moss
paper white (narcissus) bulbs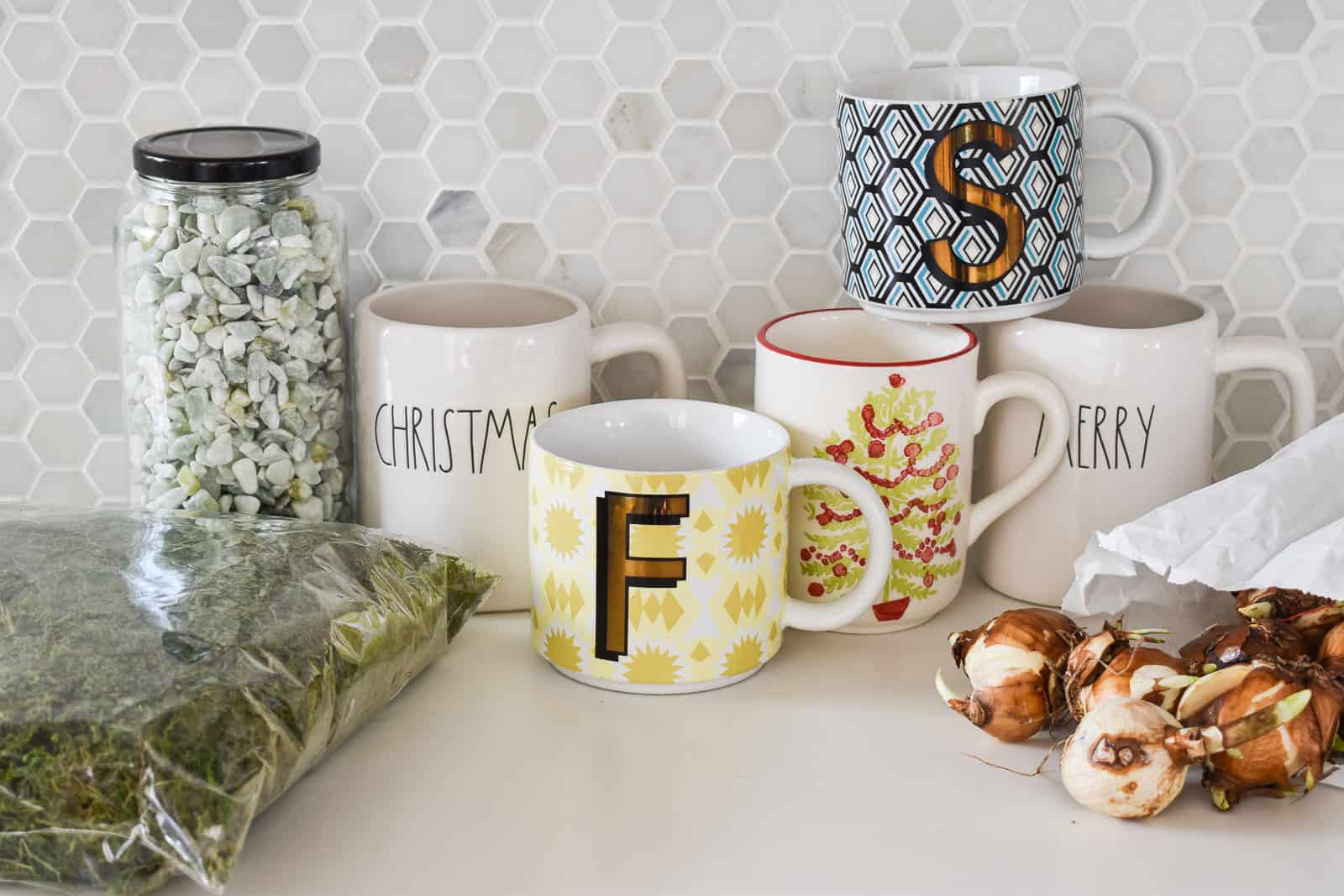 Step 1. Pebbles
Add a thin layer of pebbles/ marbles to the bottom of your mug to help with drainage.
Step 2. Dirt
Fill the cup with dirt leaving about an inch to the rim.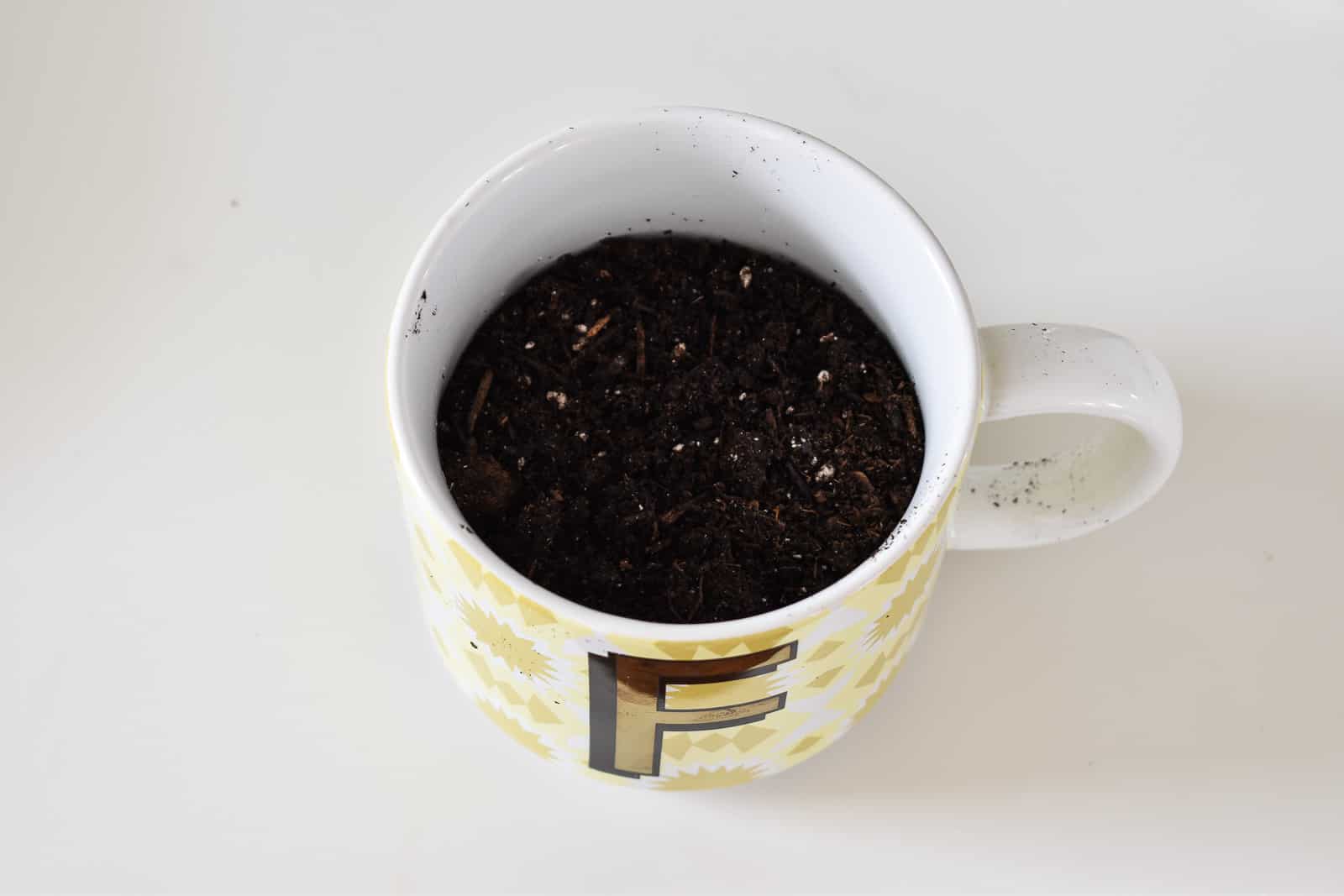 Step 3. Add Bulb
Place your paper white bulb into the dirt, root side facing down. Fill in around the bulb with dirt leaving the top 1/3 of the bulb exposed. (Most nurseries will have paper white bulbs this time of year… these were maybe $1 a piece.)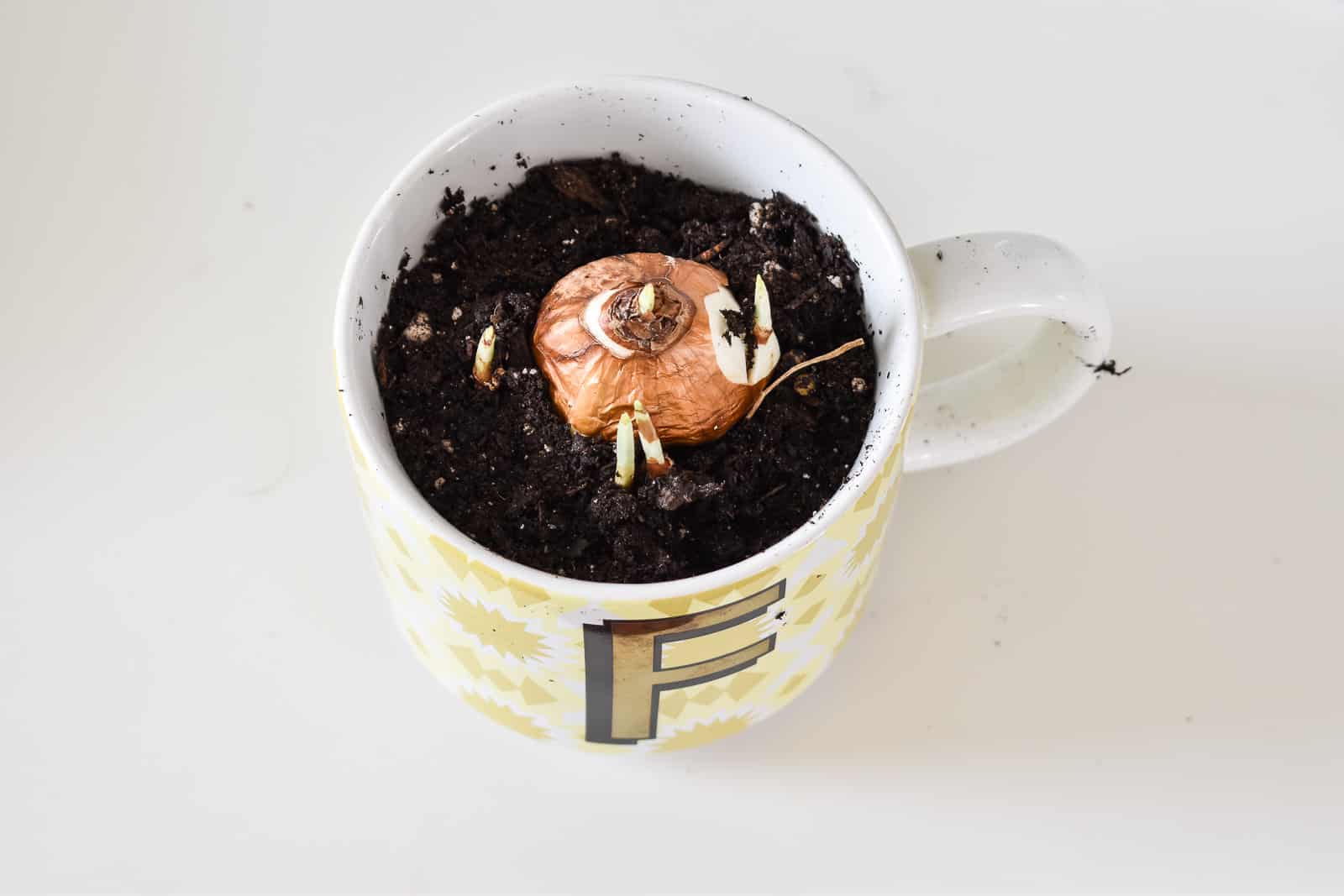 Step 4. Moss (optional)
I grabbed this sheet moss at the craft store, but some florists will also sell live moss. I think it adds a decorative touch, but it's technically not necessary! Decorative gravel or sand would look nice also.
Step 5. Package
Just to make these easier for transport, I placed them into a plastic bag and tied a ribbon around the top. Obviously, the bulb will need air and water, so this should only be done when you're ready to deliver!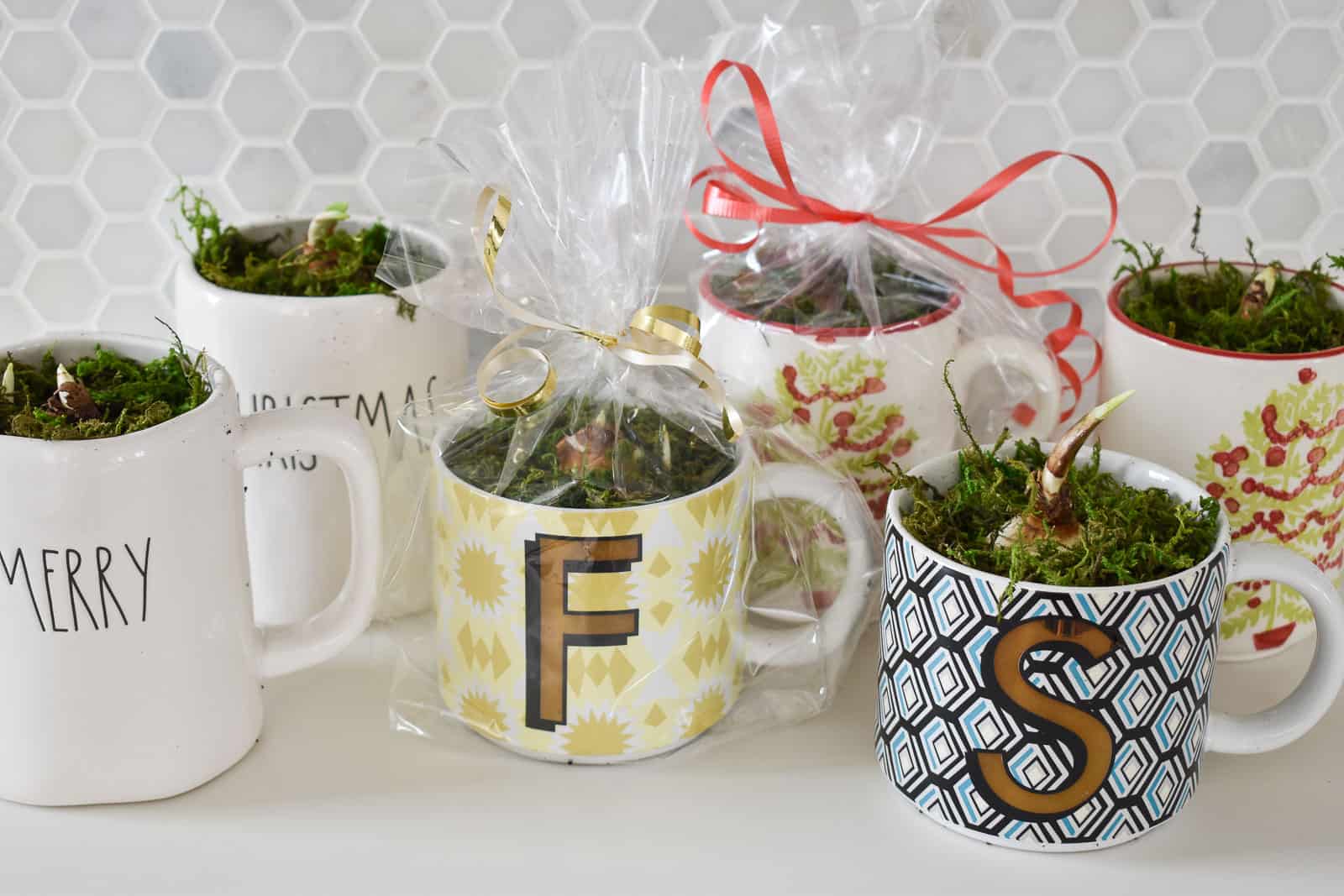 I grabbed my mugs at places like West Elm and Home Goods, but each were no more than $5 and the rest of the supplies were under $30, but I have enough to make 10+ gifts! Not bad math I'd say! We're giving these to teachers, but I think it's a little bit nicer than a plain old coffee cup and… who doesn't need another coffee/ tea mug?