Exterior Christmas Decorations

Earlier last week, I put up the finishing touches for our simple outside decor… nothing fancy  but a few easy details. I don't do much with lights because the logistics of all those cords and timers overwhelm me, but I did bring in more greenery, both real and faux, and I love how it adds a little festivity to our exterior.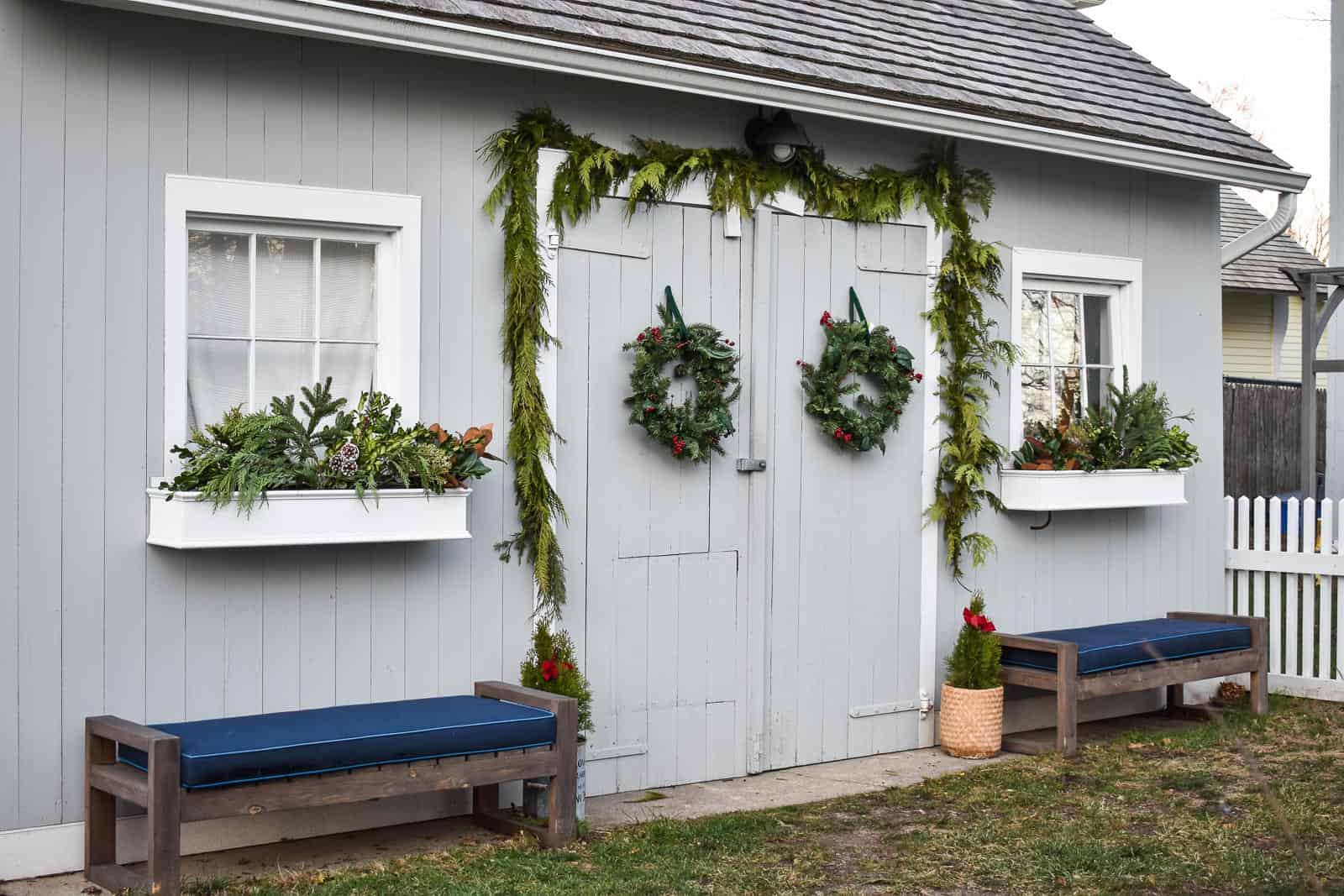 I started with the shed. I built those window boxes and they're really fun to fill for the seasons. I was planning just to stick the greenery into the soil filled planters but then it go real cold and everything froze. No dice. So I dumped the frozen soil and filled each planter with this dry floral foam. Next I stuck in an assortment of live branches and faux stems.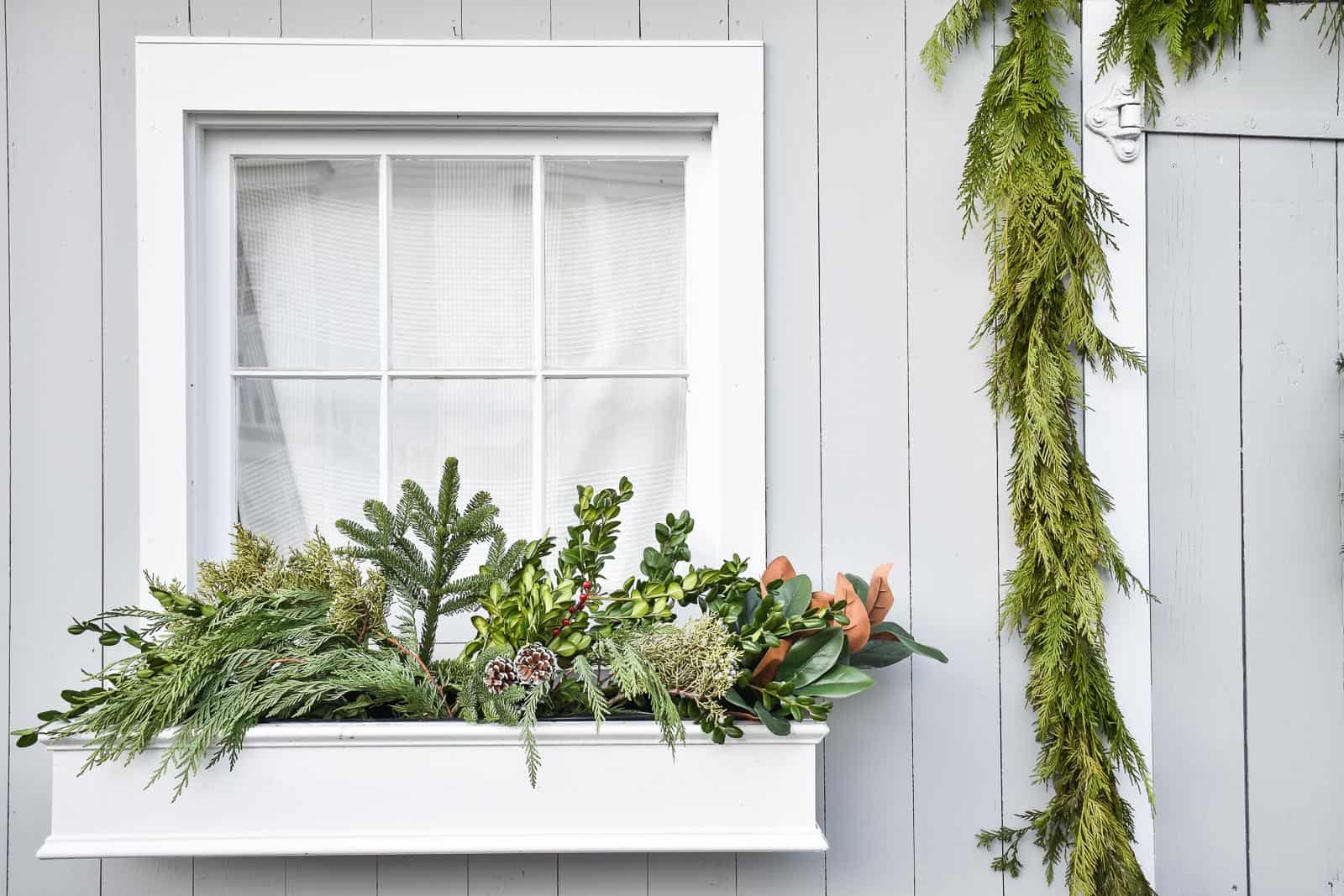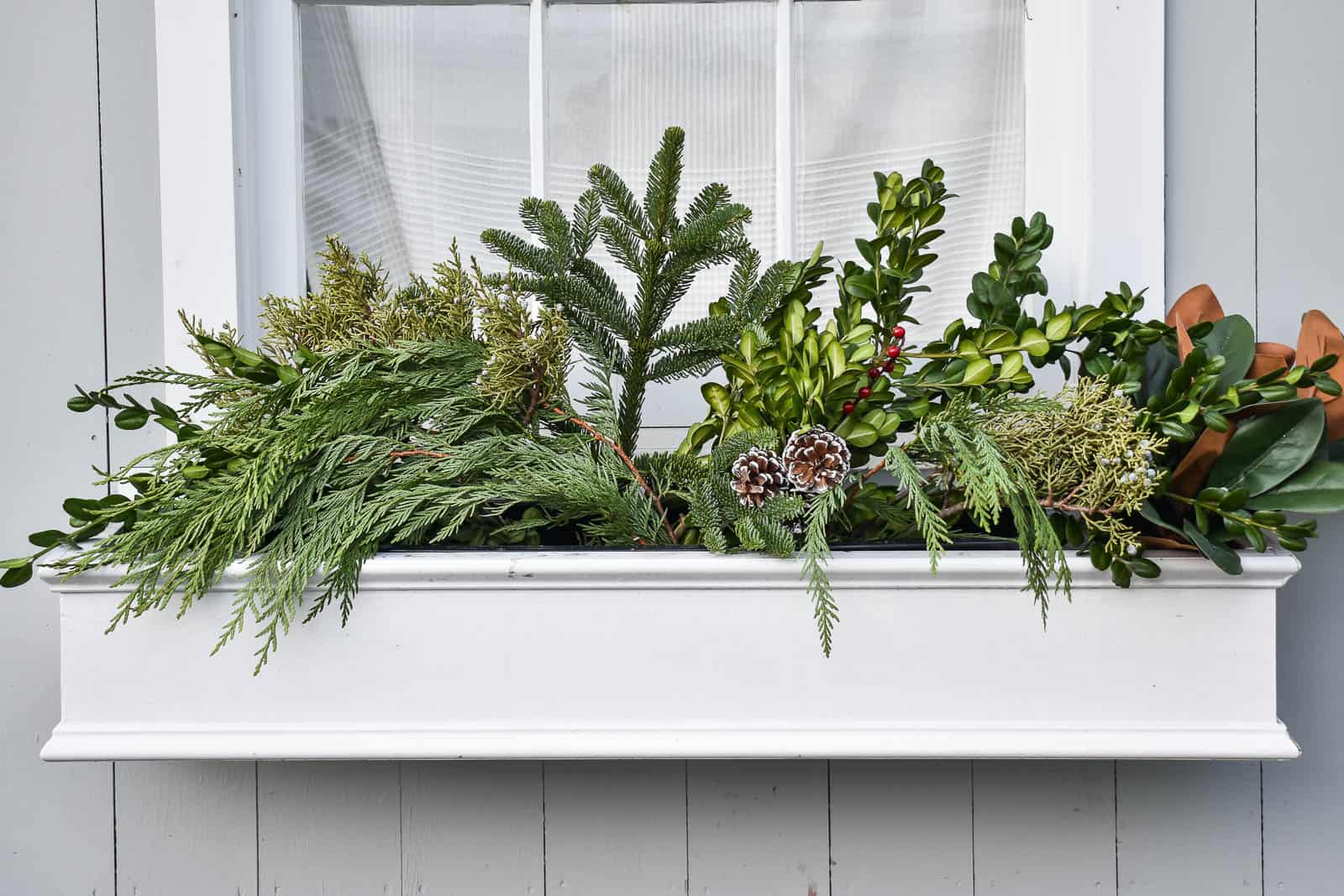 Around the doors I hung a cedar garland. Is anyone else loving cedar as much as I am this year?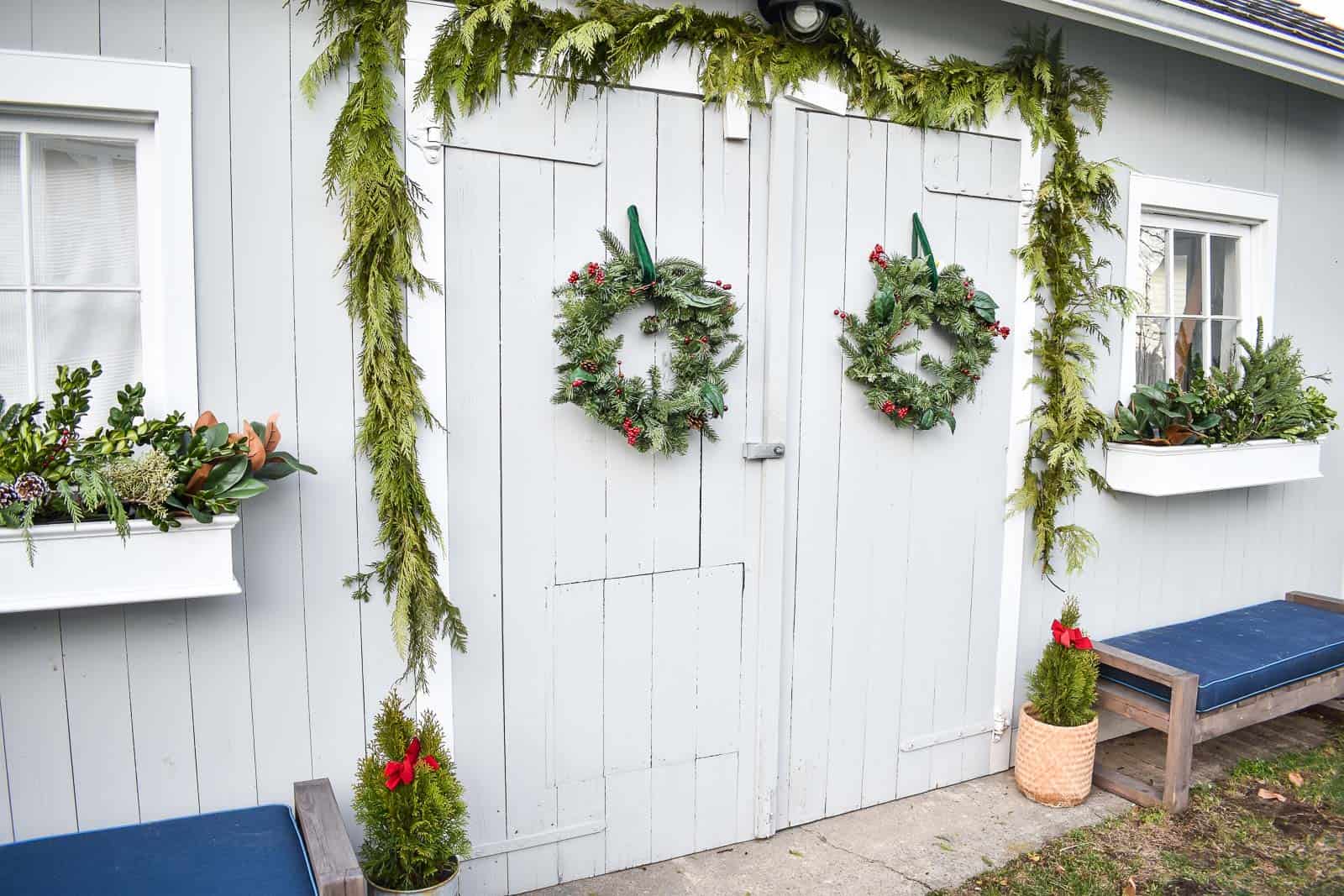 And then finally, a pair of faux wreaths hanging on each door of the shed. Originally they were on the windows, but it felt a little cramped with the greenery coming out of the window boxes… it balances the decorations out a bit more to have them on the doors.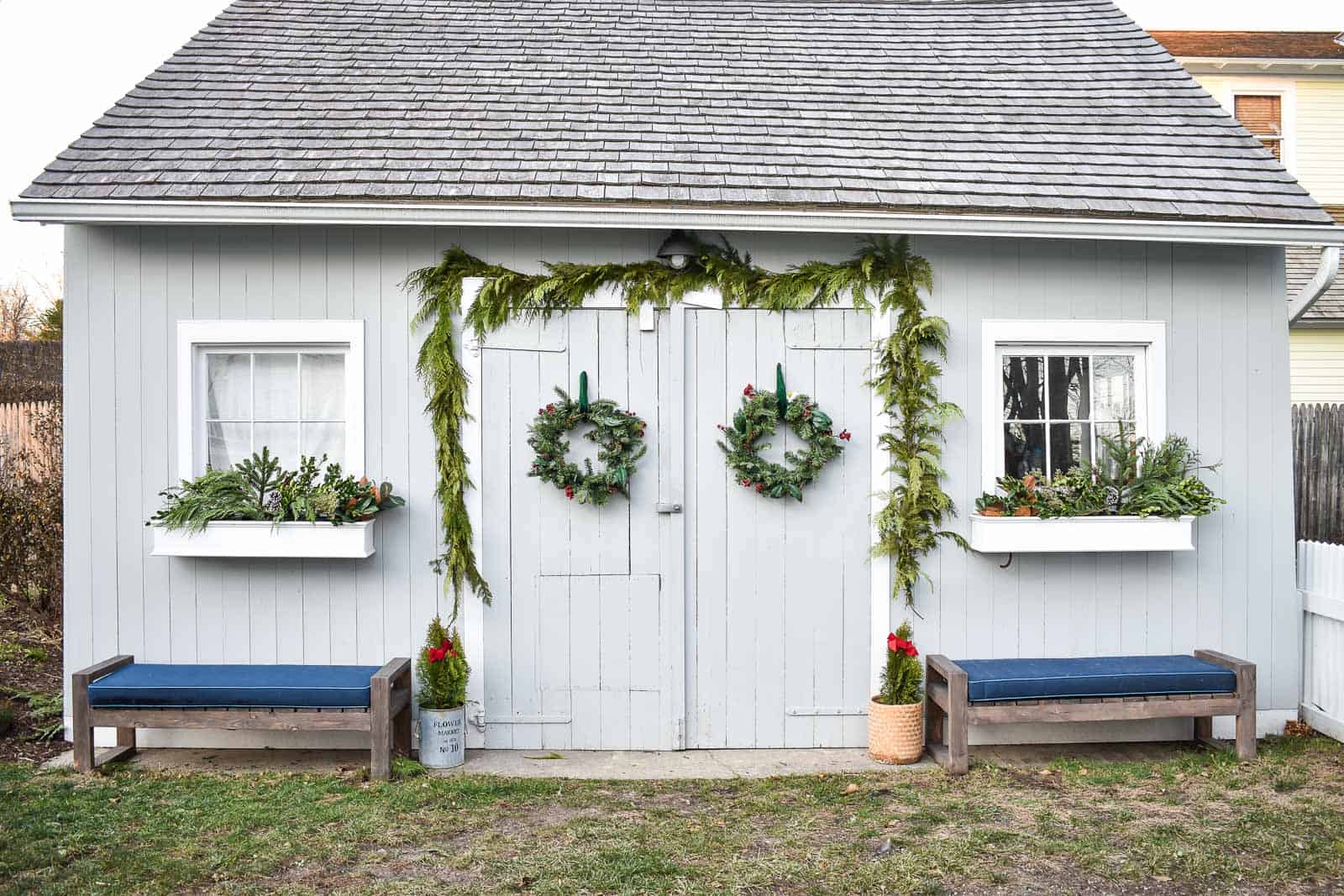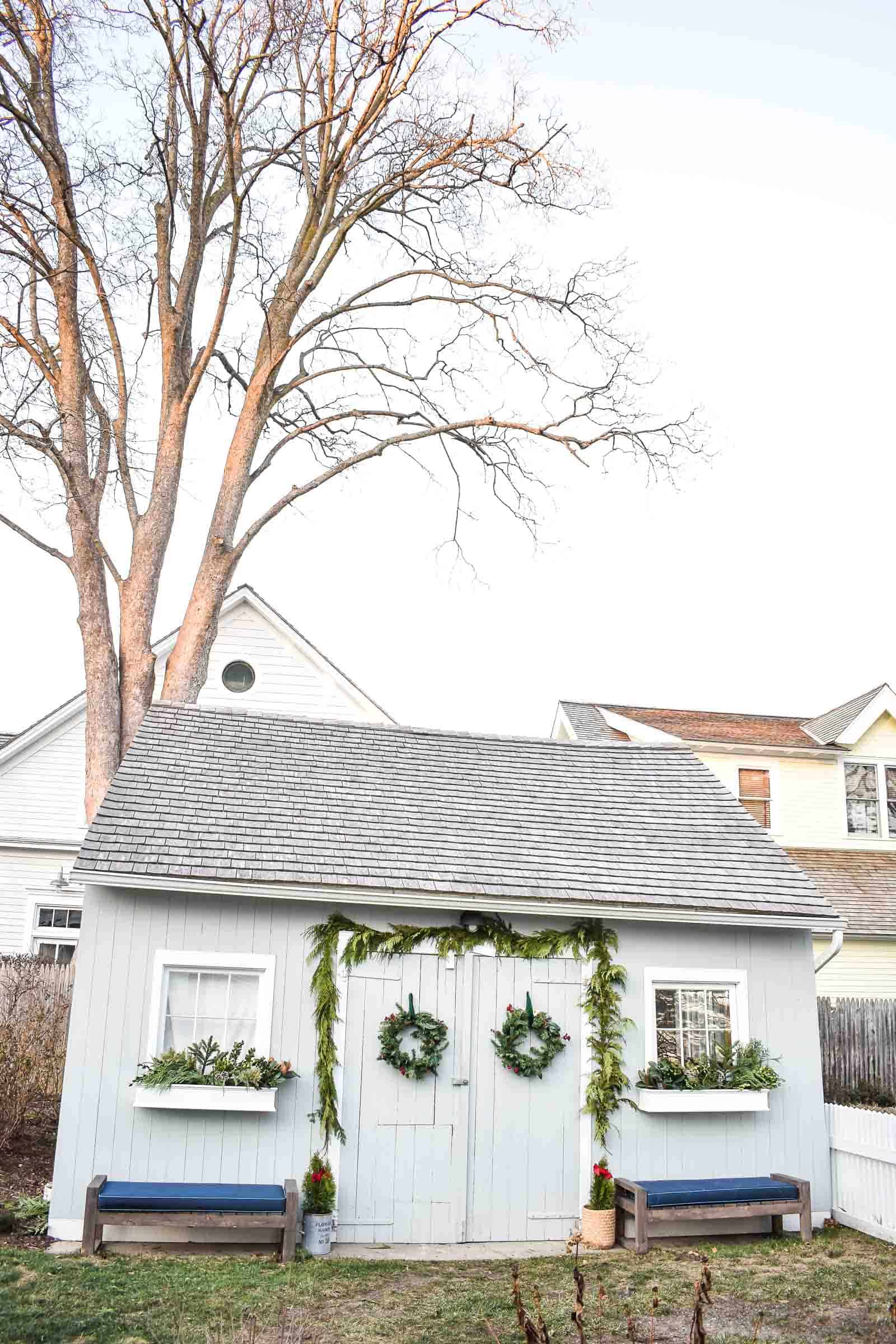 Moving to the front… I grabbed some more clippings (real and faux) for the large planters.  I got those metal lanterns a couple years ago when I decorated our side porch for Christmas and add some greenery to them too.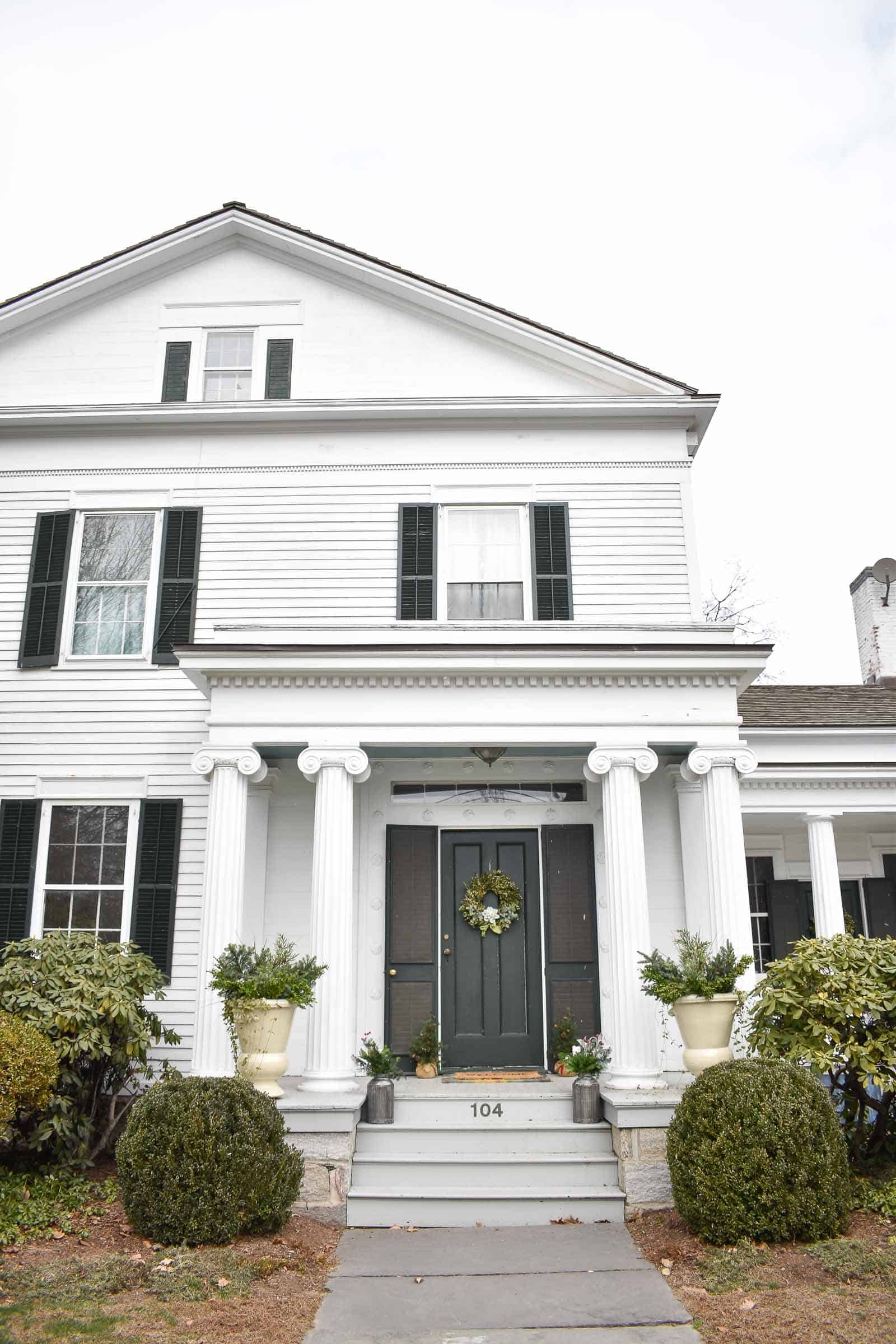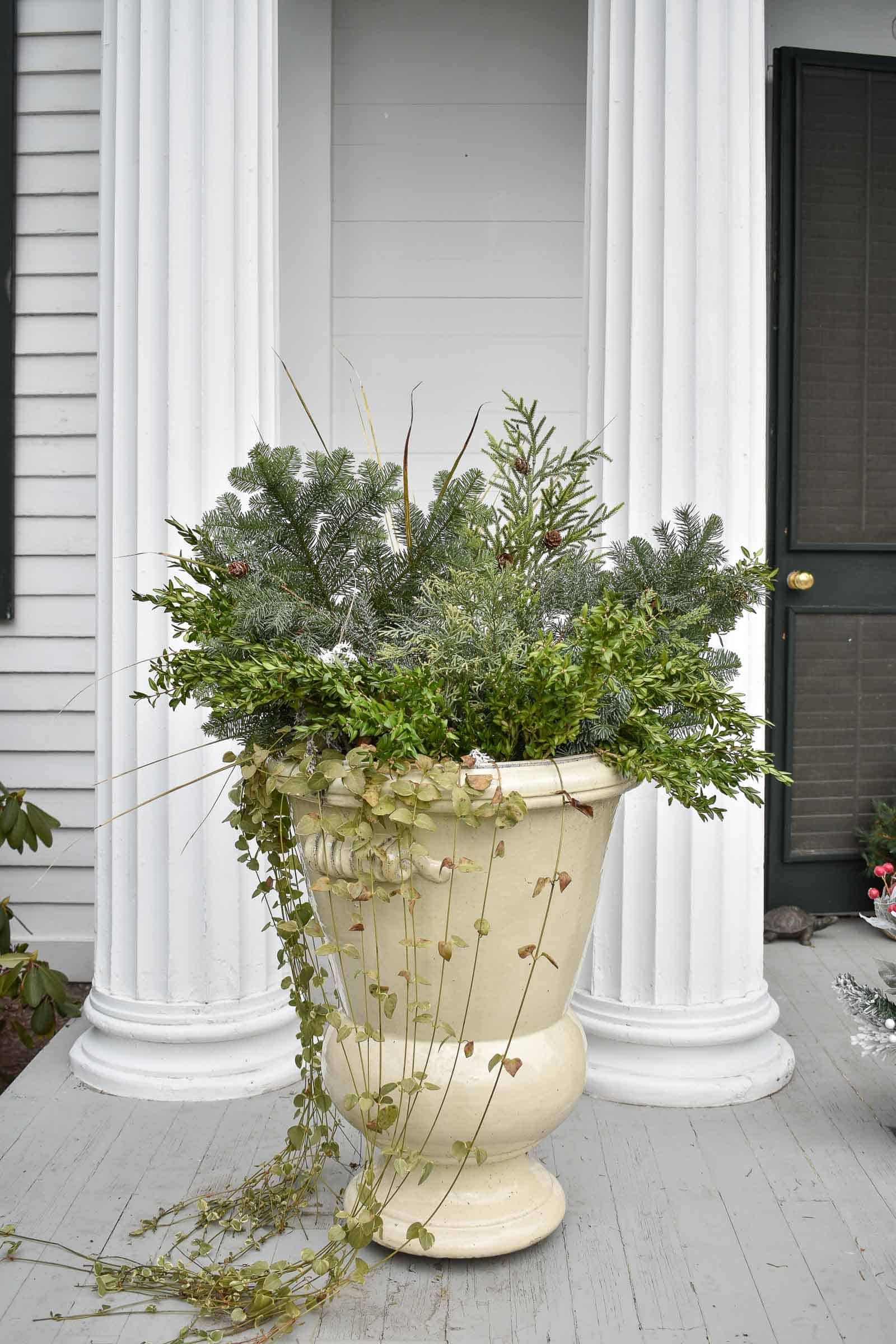 After years of FOMO (fear of missing out), this year I made it to Trader Joes in time to get a pair of their boxwood wreaths. I added a pair of faux pine sprigs as well as a succulent and a chartreuse ribbon and love how that simple details makes the whole wreath look 100% more interesting.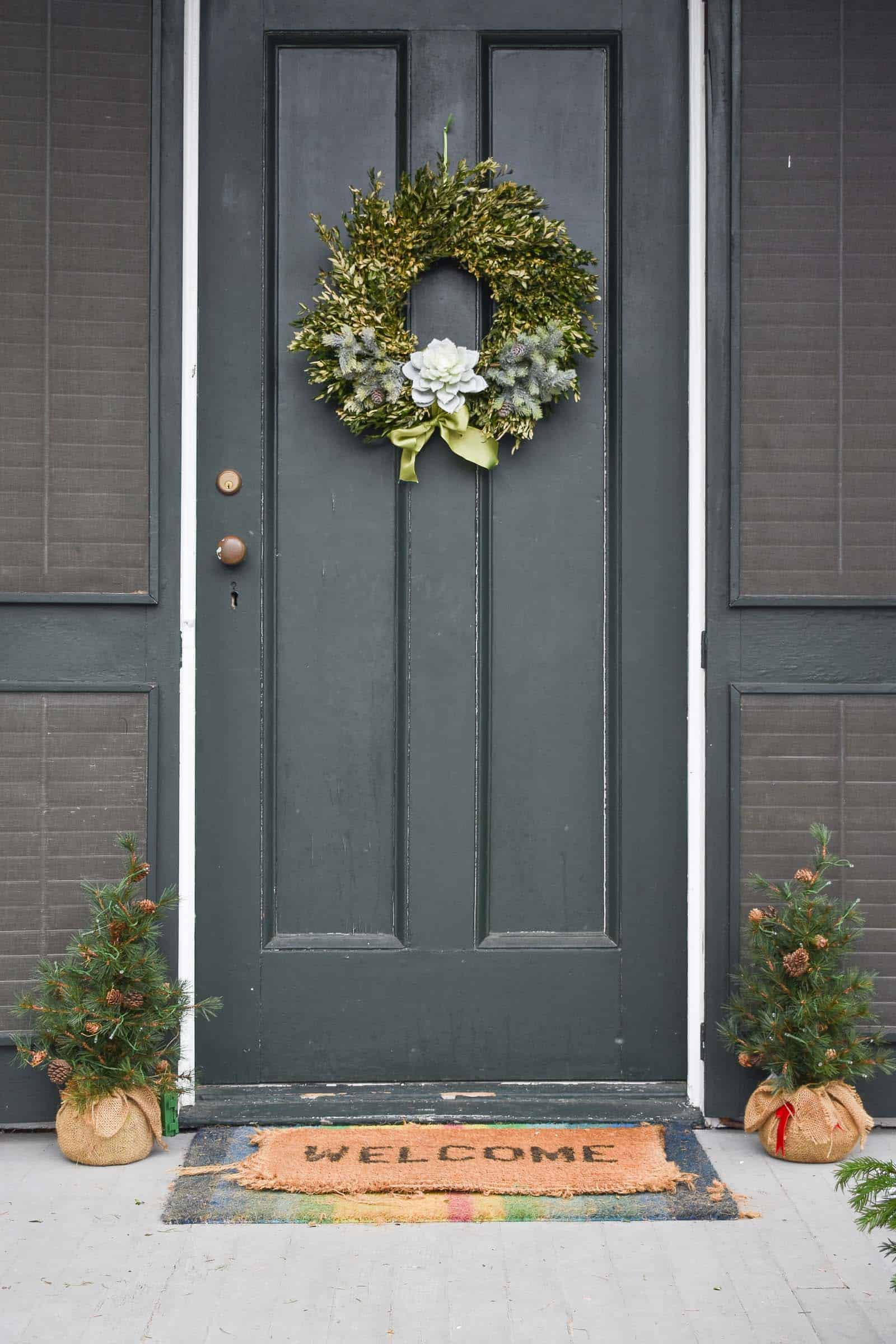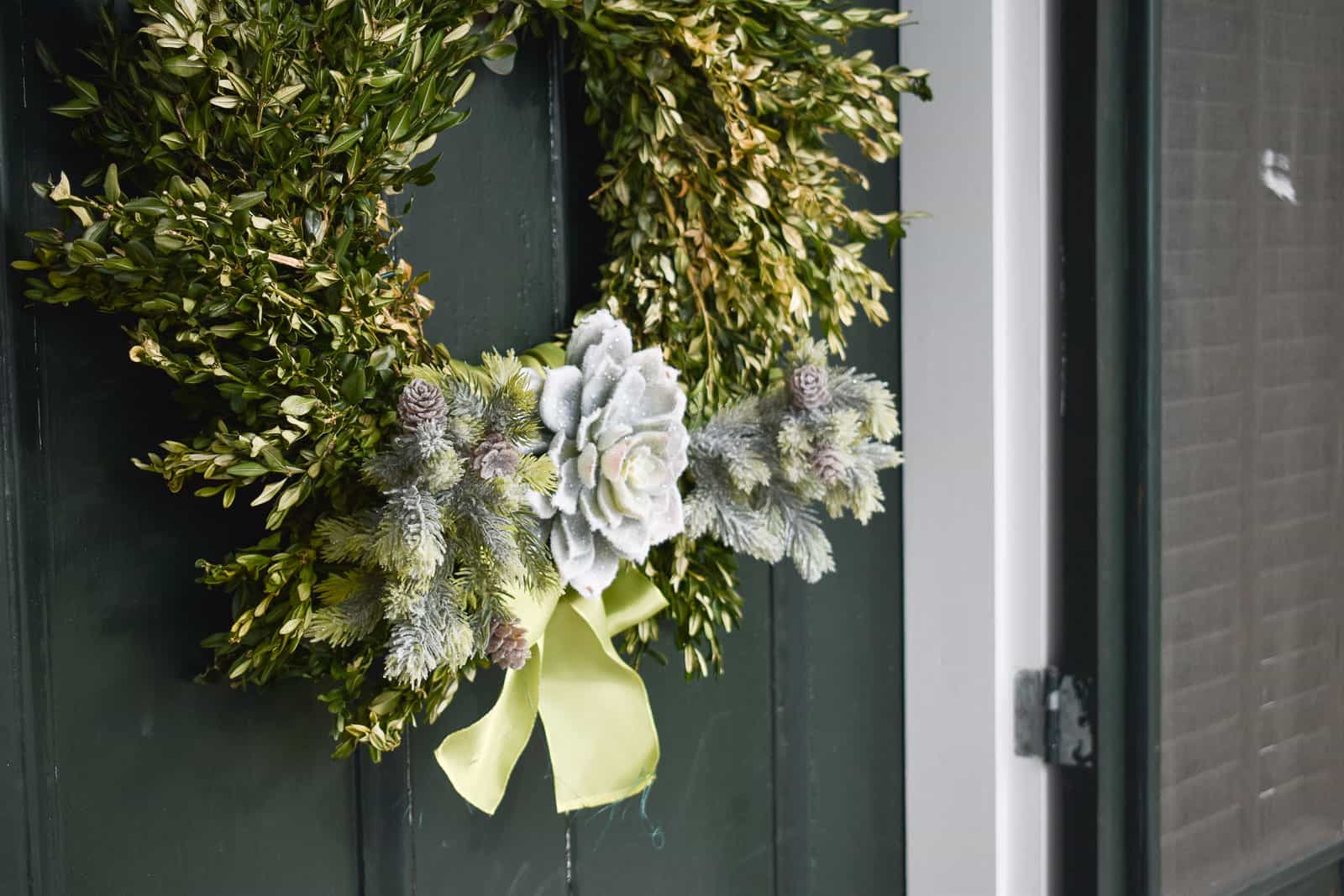 Remember how I said that our exterior decorations were simple? I wasn't kidding. I added a pair of battery-powered pine trees on either side of the front door and then that larger pre-lit tree on the side porch and… Called this one a wrap.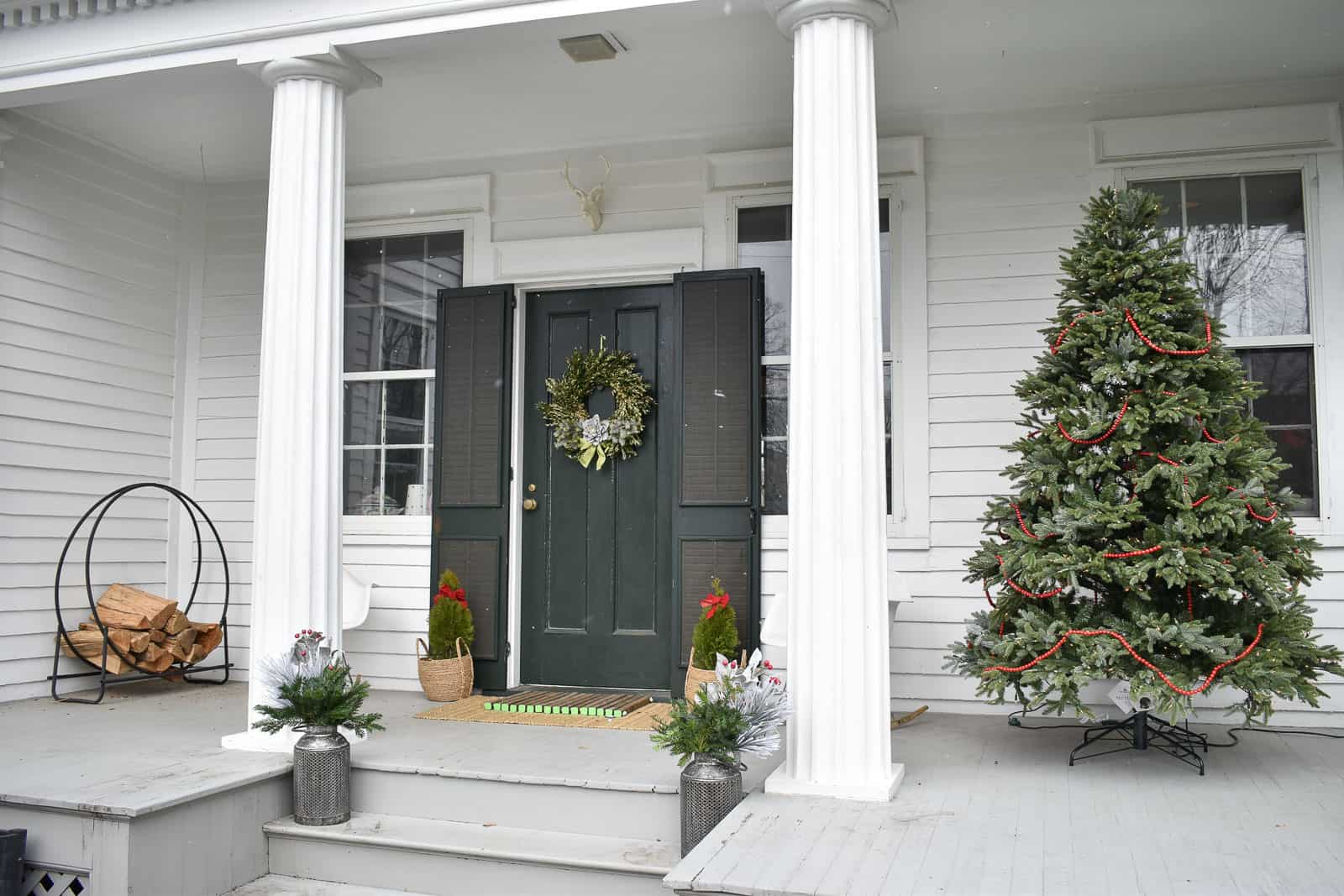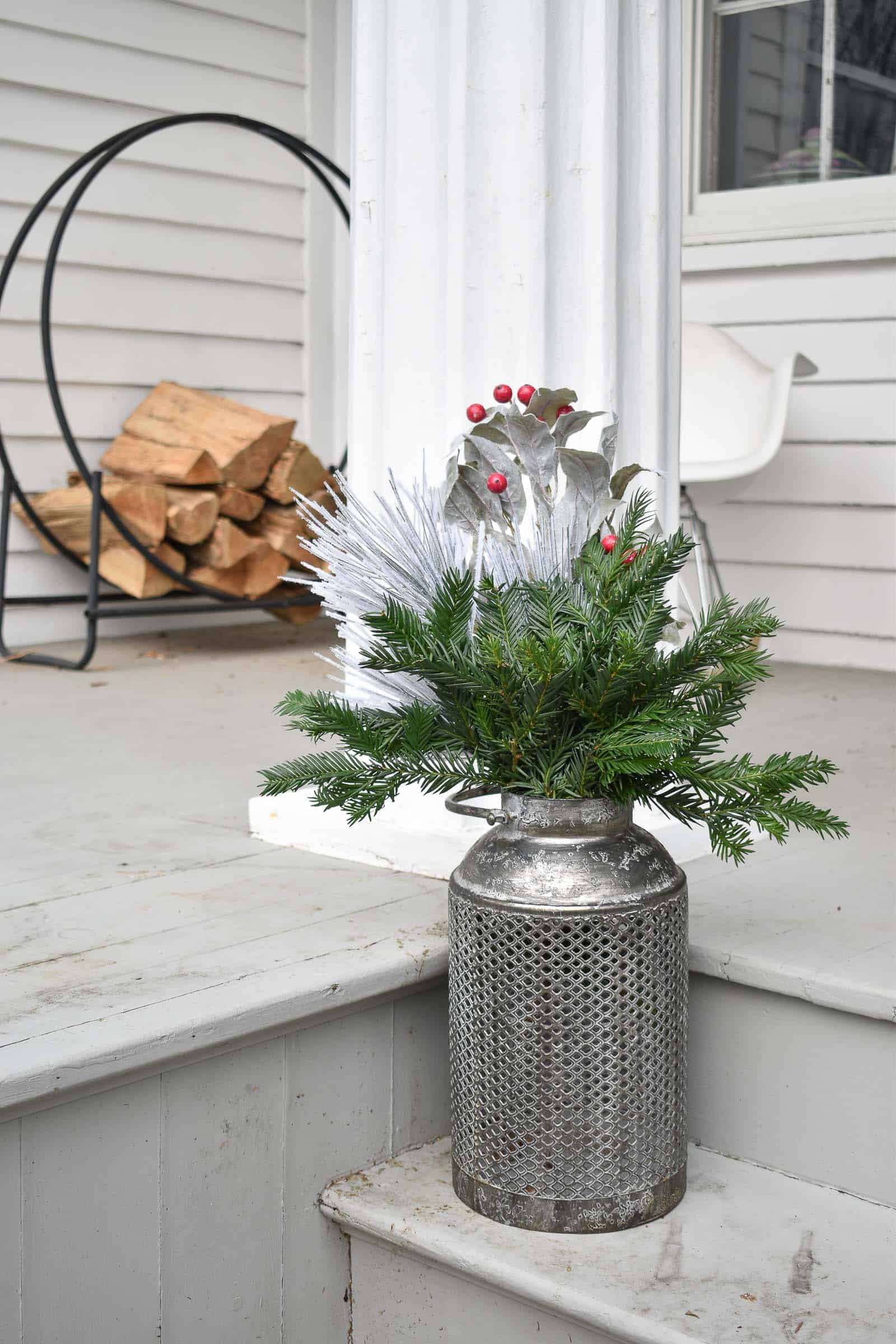 As much as I'd love to be more intricate on the outside of the house…it's just not as fun for me as the inside so I listen to my gut and don't get too carried away!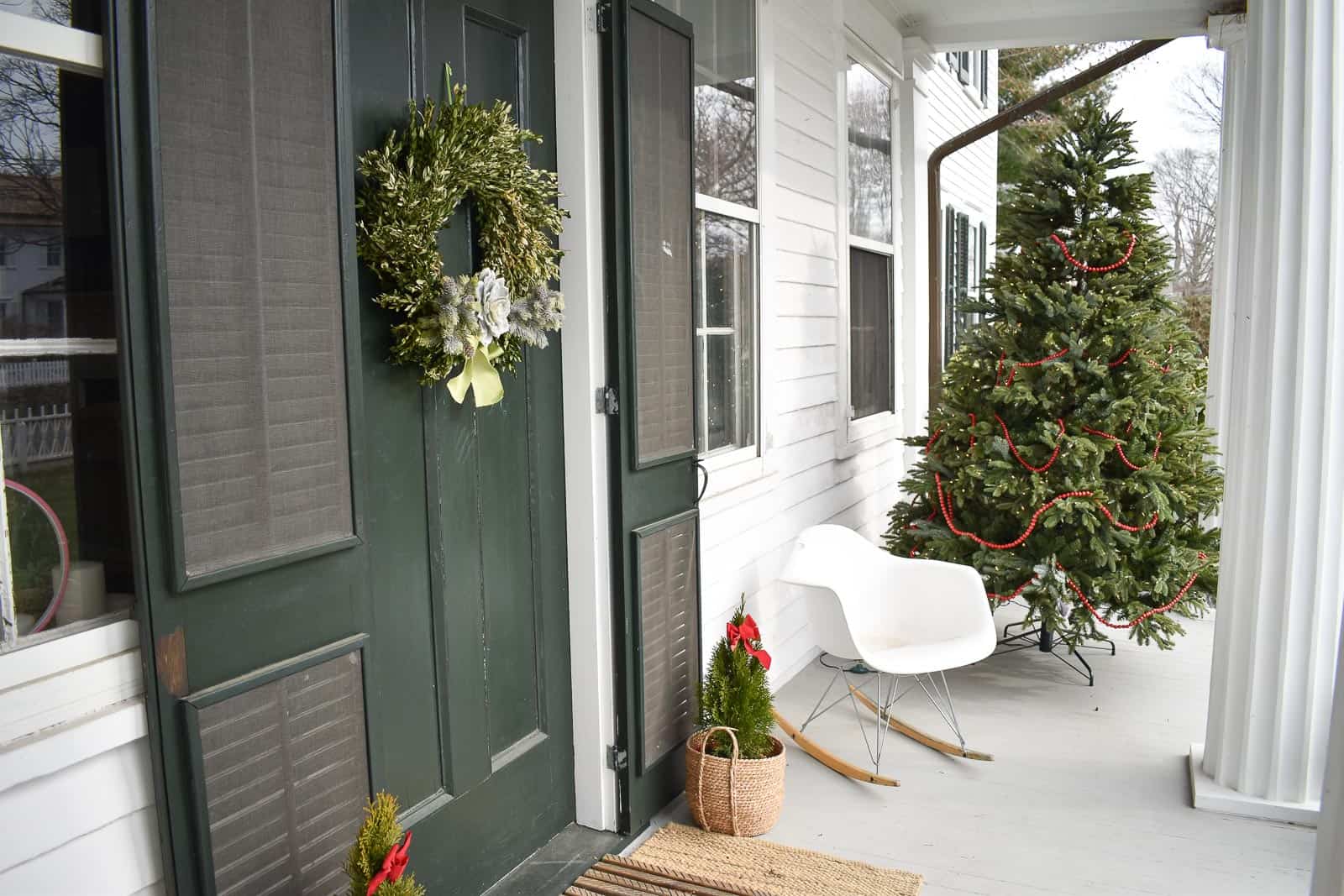 How to you guys land on the exterior holiday spectrum? All in with Christmas lights you can see from space or a single wreath dangling from the door?