Easy Way to Display Kids Art
Psssst… this post *might* contain affiliate links: see my disclosure here.
My kids come home with about 12,937 pieces of artwork a week. That's a rough guess, but I think it's pretty close. I have a system for the *really* good stuff. The framers. The cute notes. The exceptionally scrapbook-able stuff goes into a tupperware box like this (affiliate). I have one per kid. But that still leaves about a zillion "works of art" that I can't throw out. But, never fear… I gotcha covered!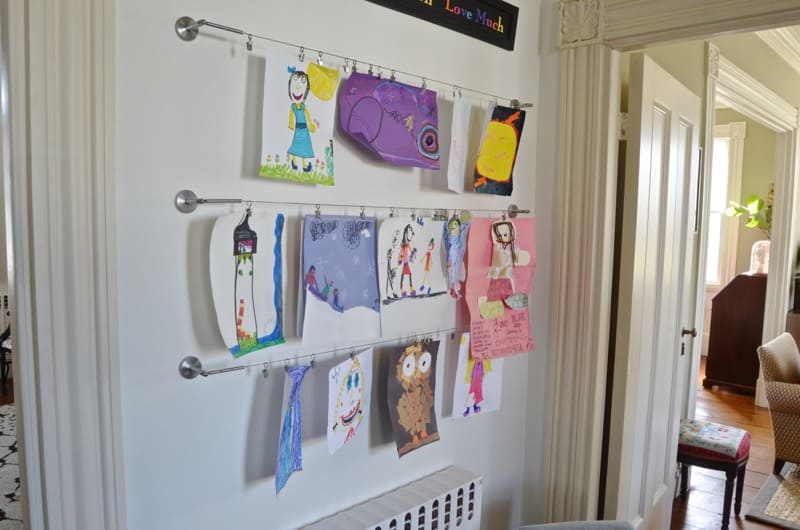 This Ikea rig is meant for curtains, but… it's now in our playroom holding up dozens and dozens of priceless works of art.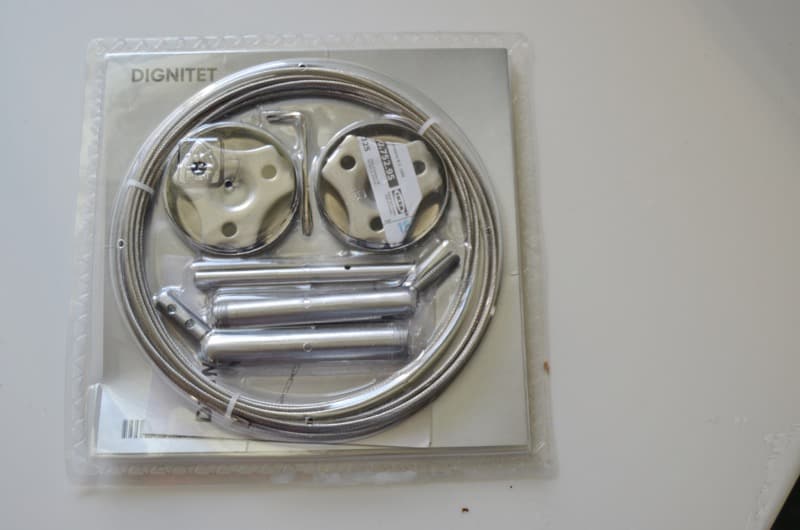 I shared the full installation deets over at eHow, so head over there if you want the scoop.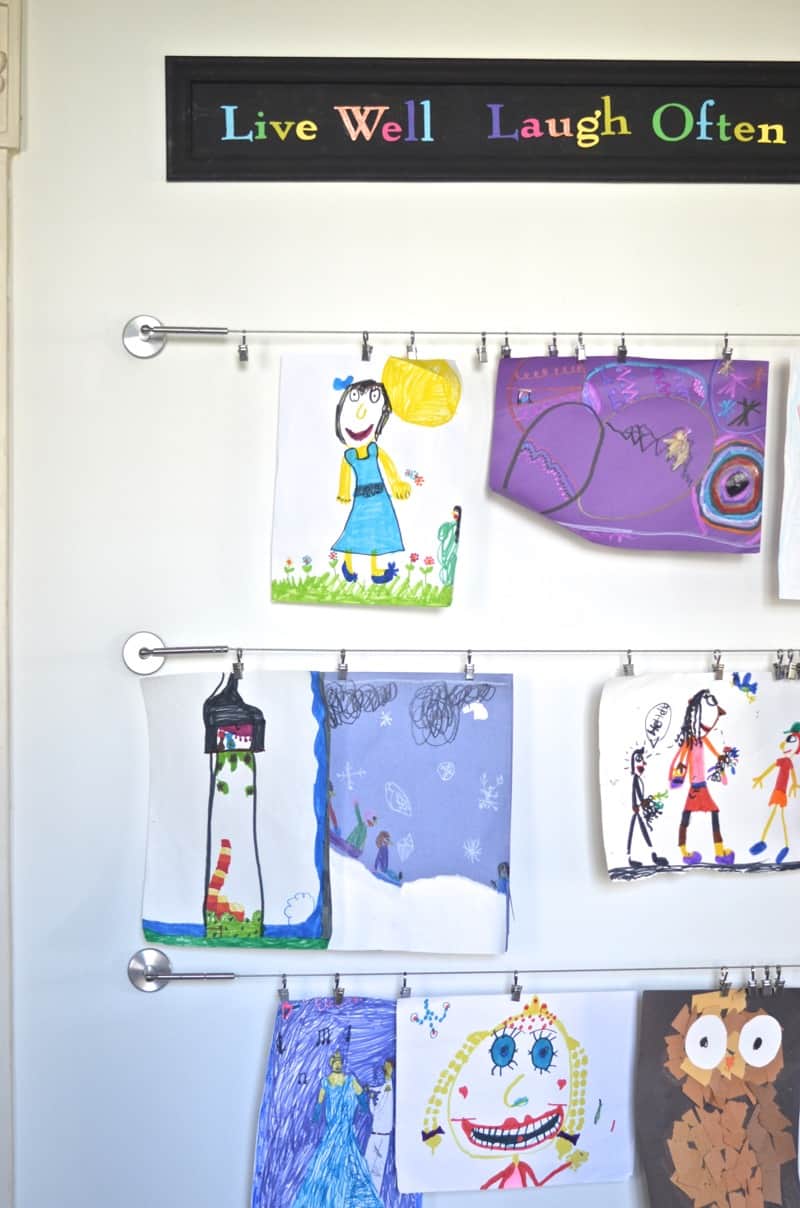 This playroom is a disaster and I never share it on the blog… These built-ins are great but I haven't cracked the code on storing the toys in a less chaotic way. If we're playing the 'if I had 20K to spend' game, I'd love to make the lower half into cupboards to conceal some stuff and tone down the visual chaos of a full wall of shelves.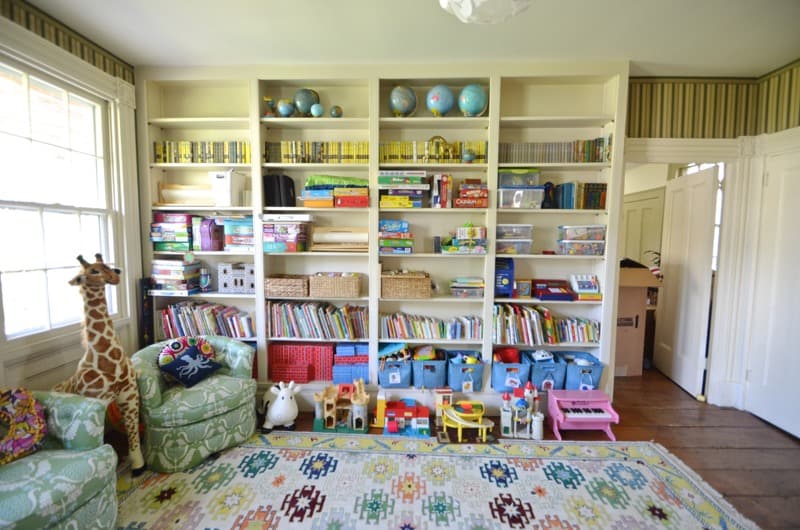 I'm slooowly working on the walls. They used to be a green and white striped wallpaper. Just a tad dated. Thankfully, the wallpaper came off SUPER easy, but… wallpaper isn't the issue. The paste left behind is the problem. I made this quick video to share a few of the little tips I learned after dealing with the wall behind the art gallery. It wasn't hard, but… you'll note I haven't taken on the rest of the room yet.
The gallery wall is so fun in the playroom… everyone's eager to add their latest drawing or design. The beauty of this set-up is that there's room for everyone's artwork the kids get to enjoy their talents whenever they play!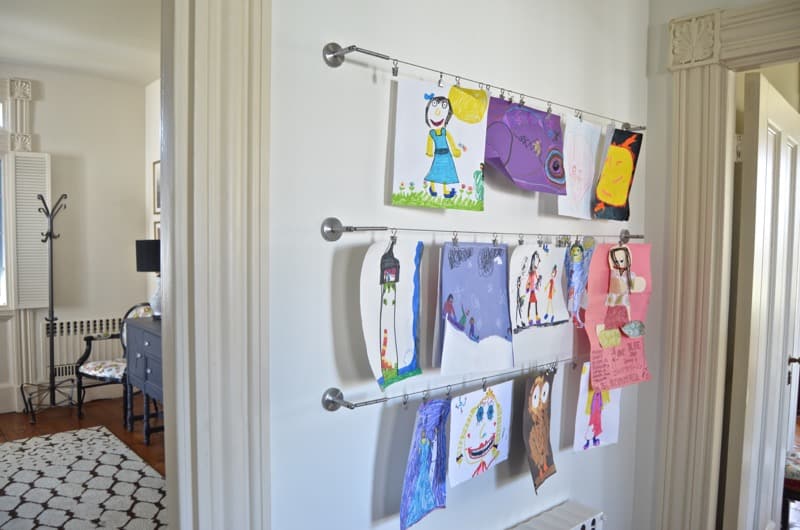 I took these pictures about a week after the gallery wall was installed… let's just say those wires are now PACKED!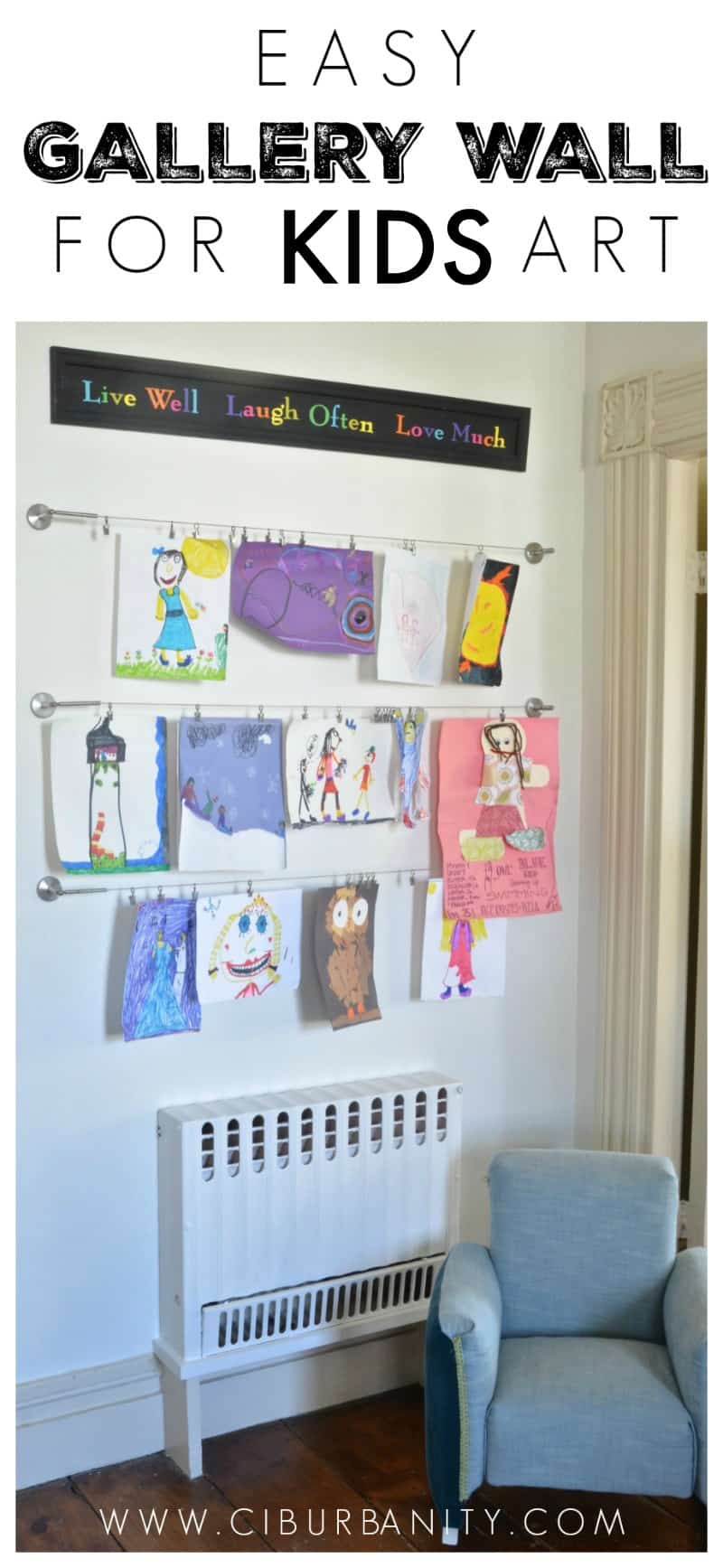 Don't forget, full step-by-step instructions are over at eHow!