How to Paint Patio Cushions
Last week I debuted our awesome eclectic repurposed patio makeover (say that ten times fast!) and I promised to share a tutorial on how I painted those cushions! If you're cool with my oh-so-casual summer hair, then carry on! I got all the deets for you here! Just to get you up to speed… I bought a couch from a local consignment store and theeeese were the cushions. I *almost* left them behind but then I remembered the power of paint! I'm SO glad I kept them because they fit the couch perfectly and now, thanks to a couple of days of watching paint dry, they are a vision in coordinated navy blue.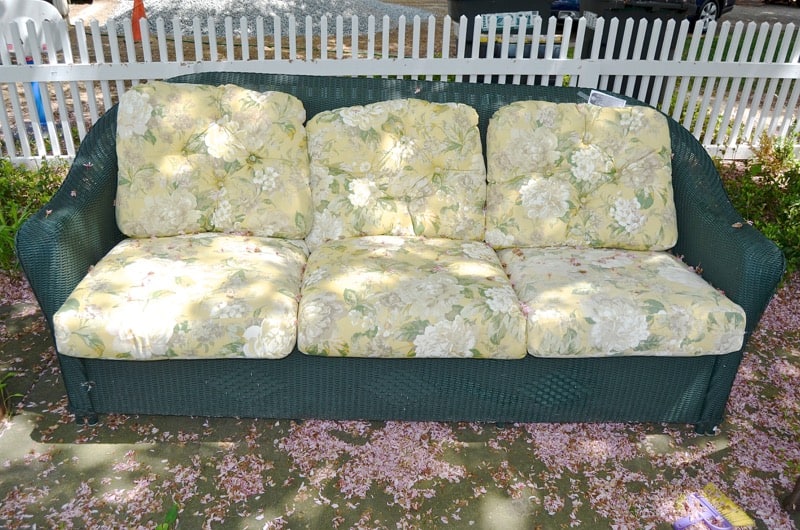 If you can believe it… here's how they look now!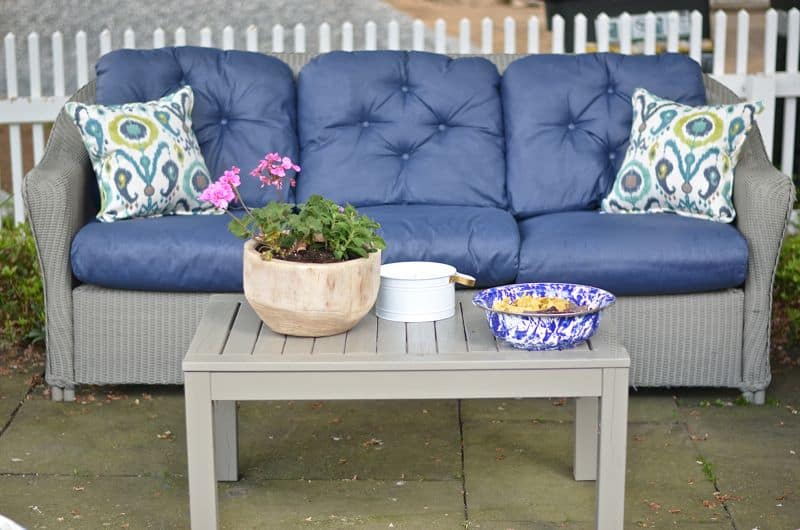 I made a video to show you how it all went down and honestly, I think that's the easiest way to see how I did it, but… I'll try to write it out with some screen grabs at the end of the post for those of you at work or unable to see the video!
Step 1. Mixing the right paint
Mix one part water to one part fabric medium to one part paint.
Step 2: Prepping the cushions
Spray cushions with water until they are fairly damp. Not puddles, but definitely saturated.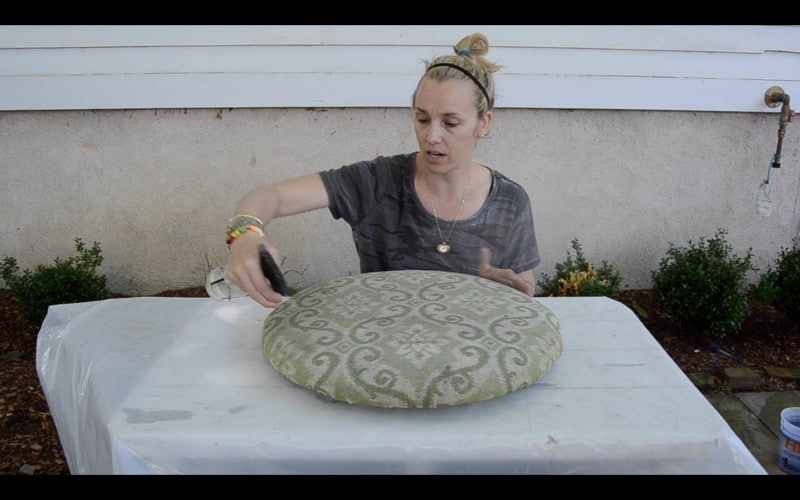 Step 3: Painting the cushions
Brush paint onto cushion making sure it soaks in. Be careful of drips, but don't be afraid to apply liberally. (I know that sounds contradictory… basically, slap on as much paint as you want and then go back over at the end to clean up any excess/ drips.)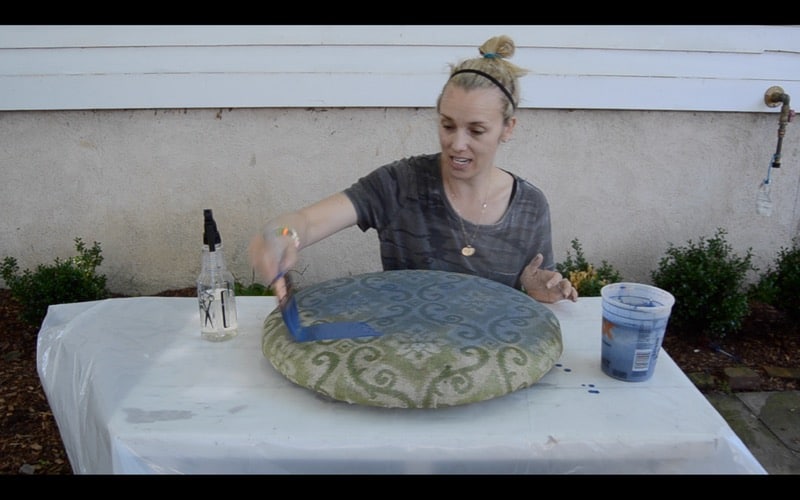 Step 4: Layer the paint
When paint is dry, repeat steps 2 and 3.
Step 5 (Optional): Sanding between coats
If you feel that your paint is too rough on the cushions, go over with some fine sandpaper between coats. I didn't do this for the patio cushions because they are already a little 'stiff' and I didn't mind the texture of the painted cushions. Also, I'm lazy and that saved some time.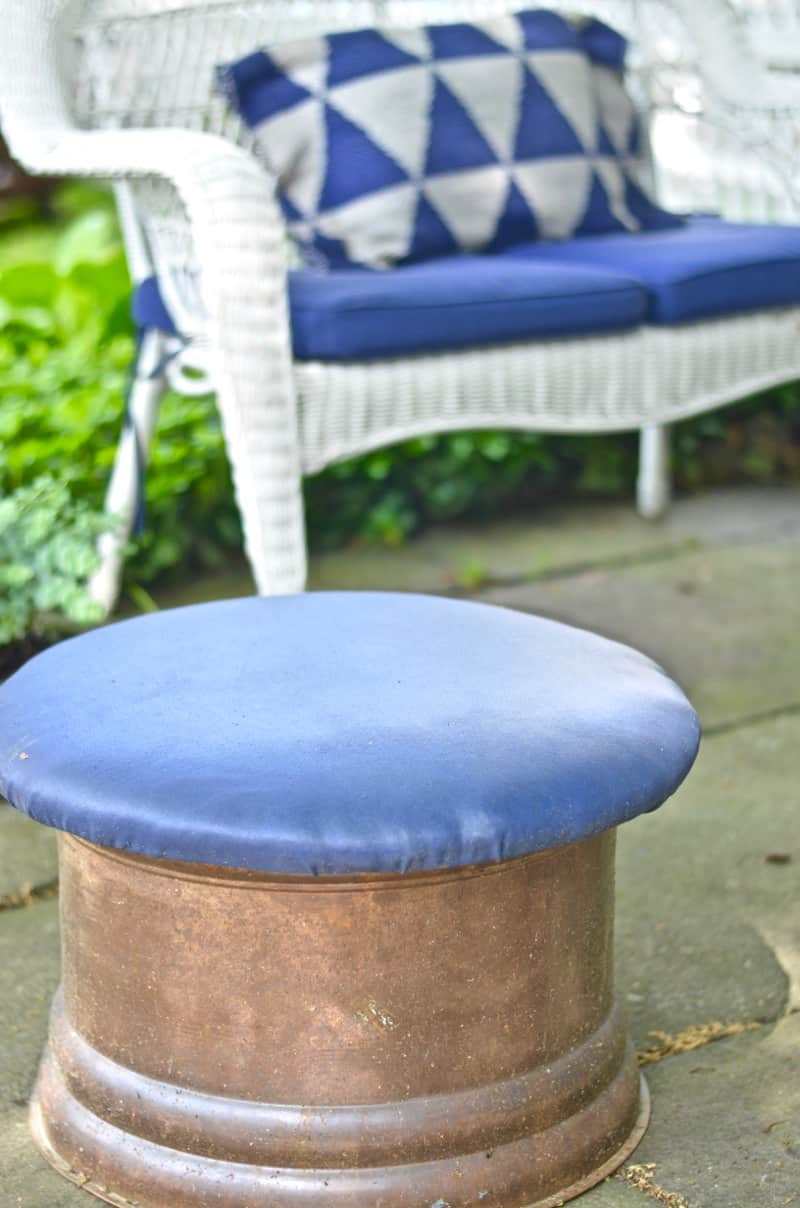 That's it! Can you BELIEVE how simple it is?? Even at Homegoods, patio cushions can cost $30 a piece! For a large 3-seat couch… that can get pricey FAST. I also love that this meant I could paint other cushions around the patio to coordinate the colors. Win-win.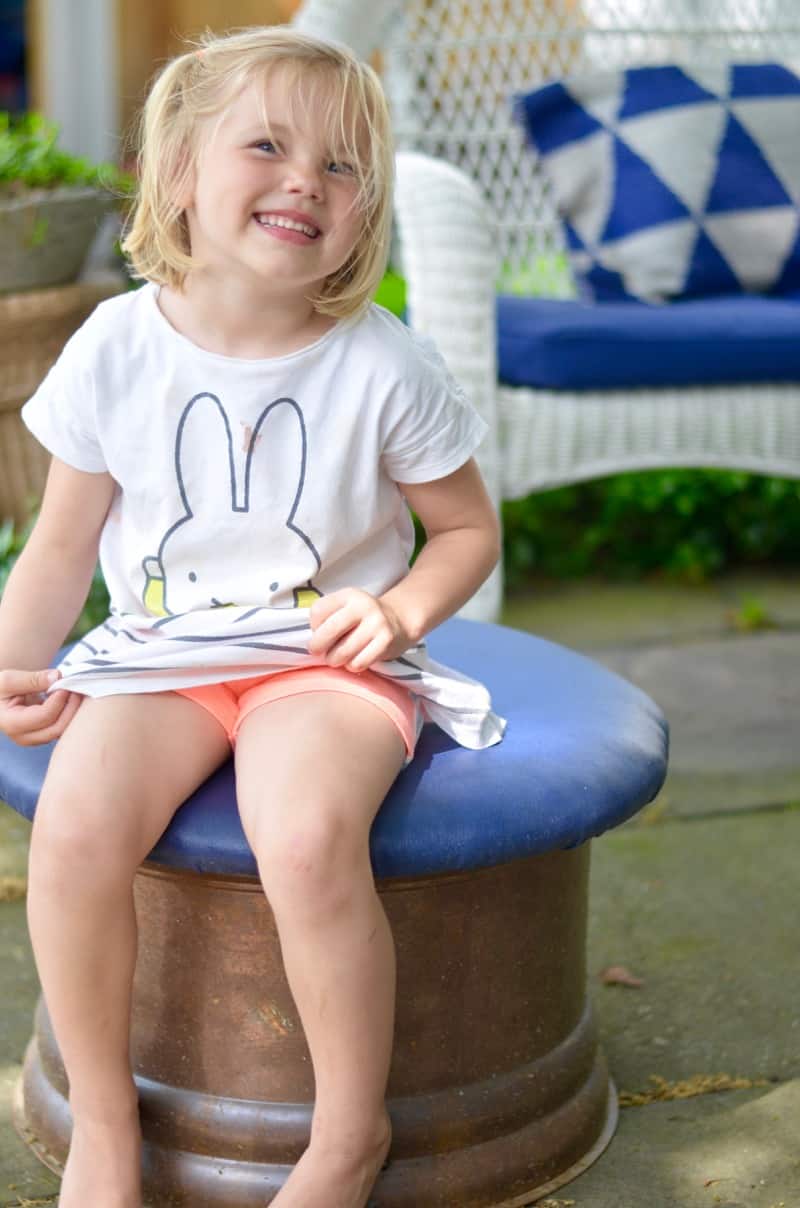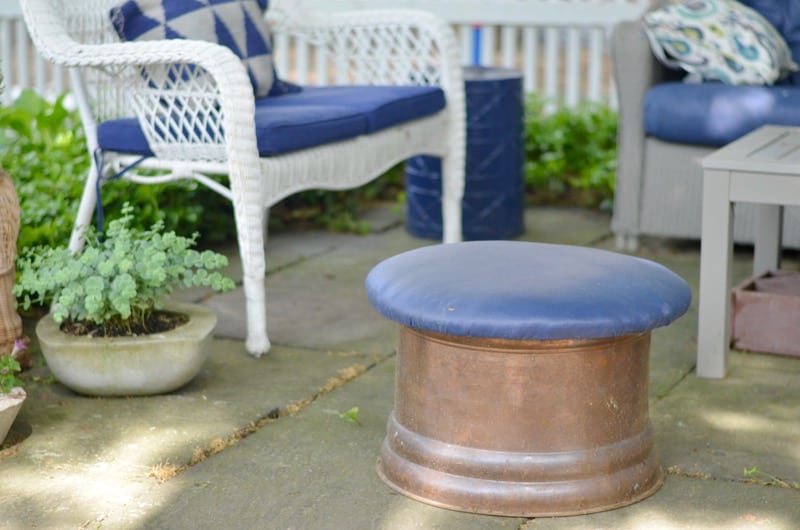 If you're interested in how that copper garden stool was made (and to see it back when it was shiny and new), here's my post about that here!
Materials
(affiliate links included for your convenience)
• Latex paint (I used Behr latex in eggshell finish)
• Sand paper (optional)