Thanks for all the nice comments and complements about our newly brightened family room the other day! I wish I could have you all over to curl up on our sectional and watch a few episodes of the Beverly Hill Housewives together! As promised, today I'm sharing a source list along with my favorite throw pillows from around the web! (I've included affiliate links for your convenience!)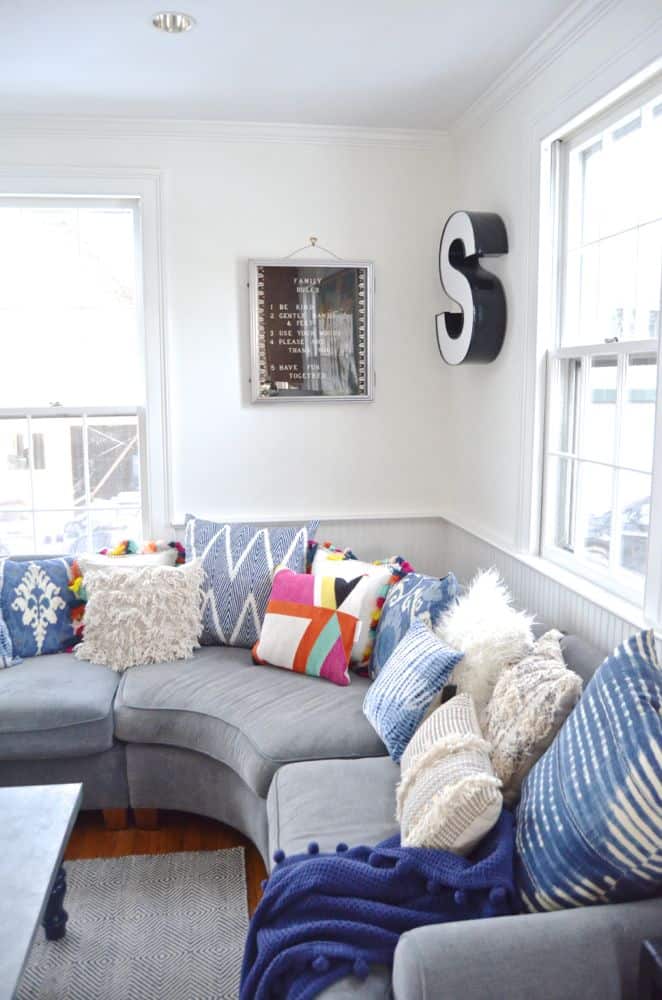 Where to get the family room goods!
Let's start with the stuff I *can't* source very well… all the flea market stuff. Here's what I thrifted in this room:
– Pull down map (similar to this or search on etsy)
– Industrial Letter S from this etsy shop ( but very similar to this)
– Family Rules menu board… sorry, this one's a true one-of-a-kind!
– Darkroom timer (similar to this)
– Blue and white china was from Homegoods (similar to this)
– Pair of white lamps (similar to these)
– Counter stools (similar to these)
– Side Tables (similar to these no longer available ones)
– Coffee Table
– Sectional (similar to this)



Below are the items that are available in stores now:
– Rug
– Blue velvet pillows on ikat chairs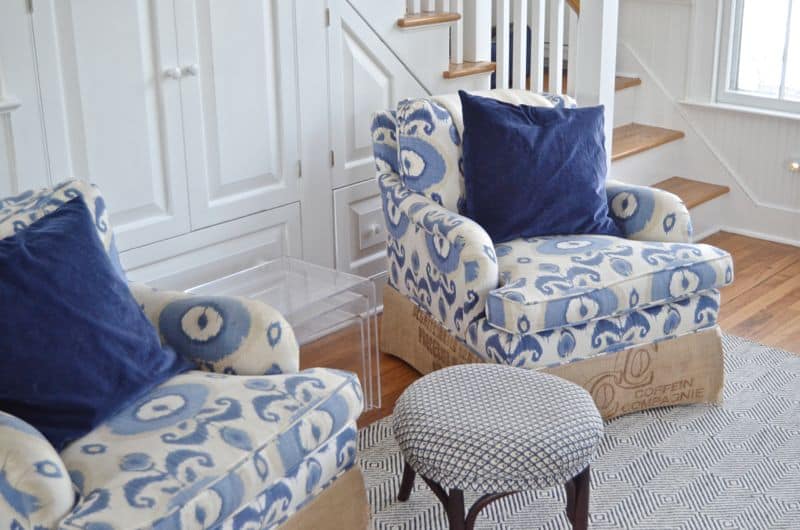 Last but not least, let's talk PILLOWS! I gathered these from around the web and love the way they all look together- a fun mix of texture and pattern!
– Colorful Tassel pillows (no longer available from Target…)

– Tie Die pillows (Last I checked… they were sold out from Urban)

– Woven Colorblock Pillows (also unavailable from Target)

– the Moroccan wedding blanket pillows are from Homegoods but similar to these

– Flokati pillows are from Ikea but not shown online… similar to these from Ikea or these from Amazon

– This pillow is from Target but it uses one of my favorite Lacefield designs fabrics!

And just because I can… here are some others I'd buy in a heartbeat if our sectional were another six feet long!
– More tie dye… this dip dye pattern is great

– Another ikat pillow… man I love that pattern!

– Paisley? Pom poms? Yes, please!!

– Feeling crafty? Make your own!

– Last but not least… my favorite colors!

Who knew I was a closet pillow-file! I had so much fun mixing and matching with this couch. (Heck, this room!) The sectional is large enough that these mismatched pillows break it up a bit and keep the room playful. That and the array of crap that's usually scattered around the space…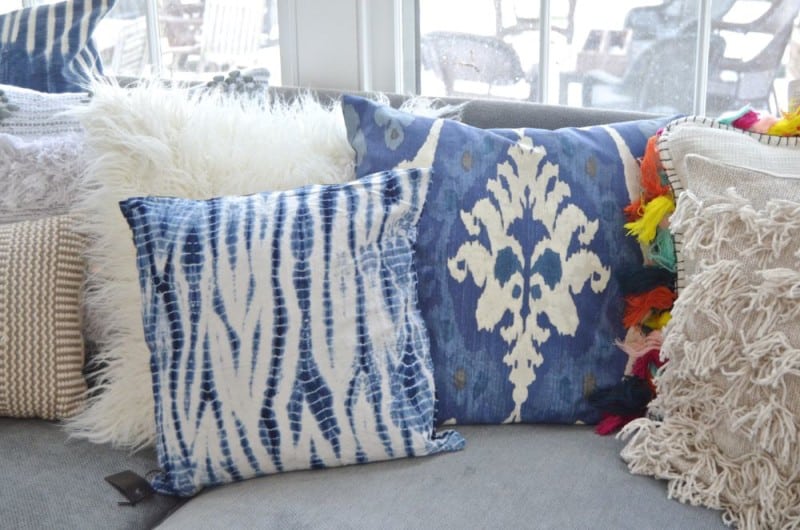 If you're on Pinterest, you can save all this by pinning this image here! —>