Retro Painted Desk Makeover
When I saw this old fashioned metal school desk at the flea market, I knew it would make for an amazing makeover.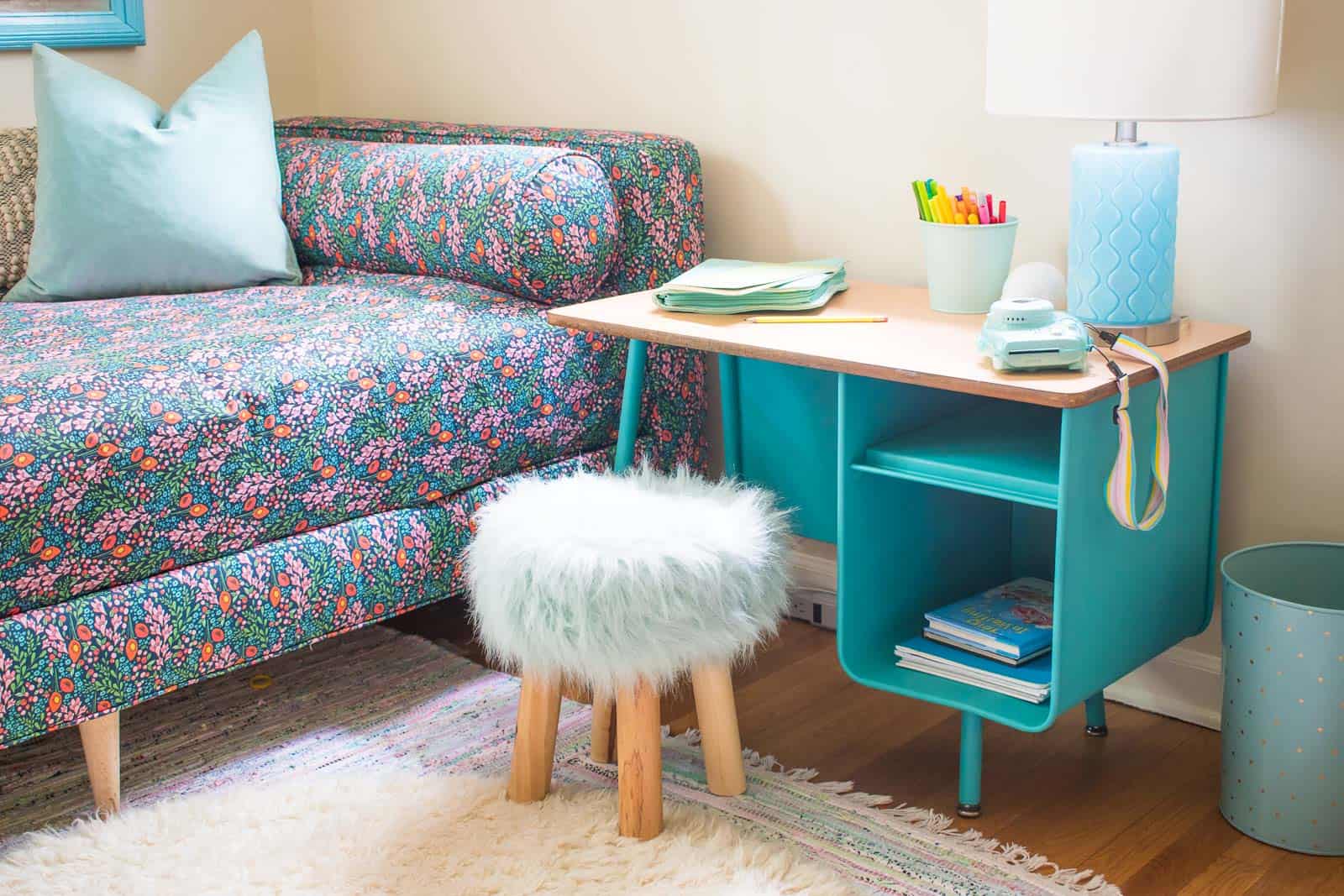 Martha's current desk was a sweet little wooden desk from the flea market we made over a few years ago. We didn't have much space in her old bedroom for a desk, but in her new room… she wanted a slightly larger desk. When I saw this vintage metal school desk, I grabbed it for $20. It doesn't have a ton of storage, but it was the right price and will be the perfect size for the wall next to her bed.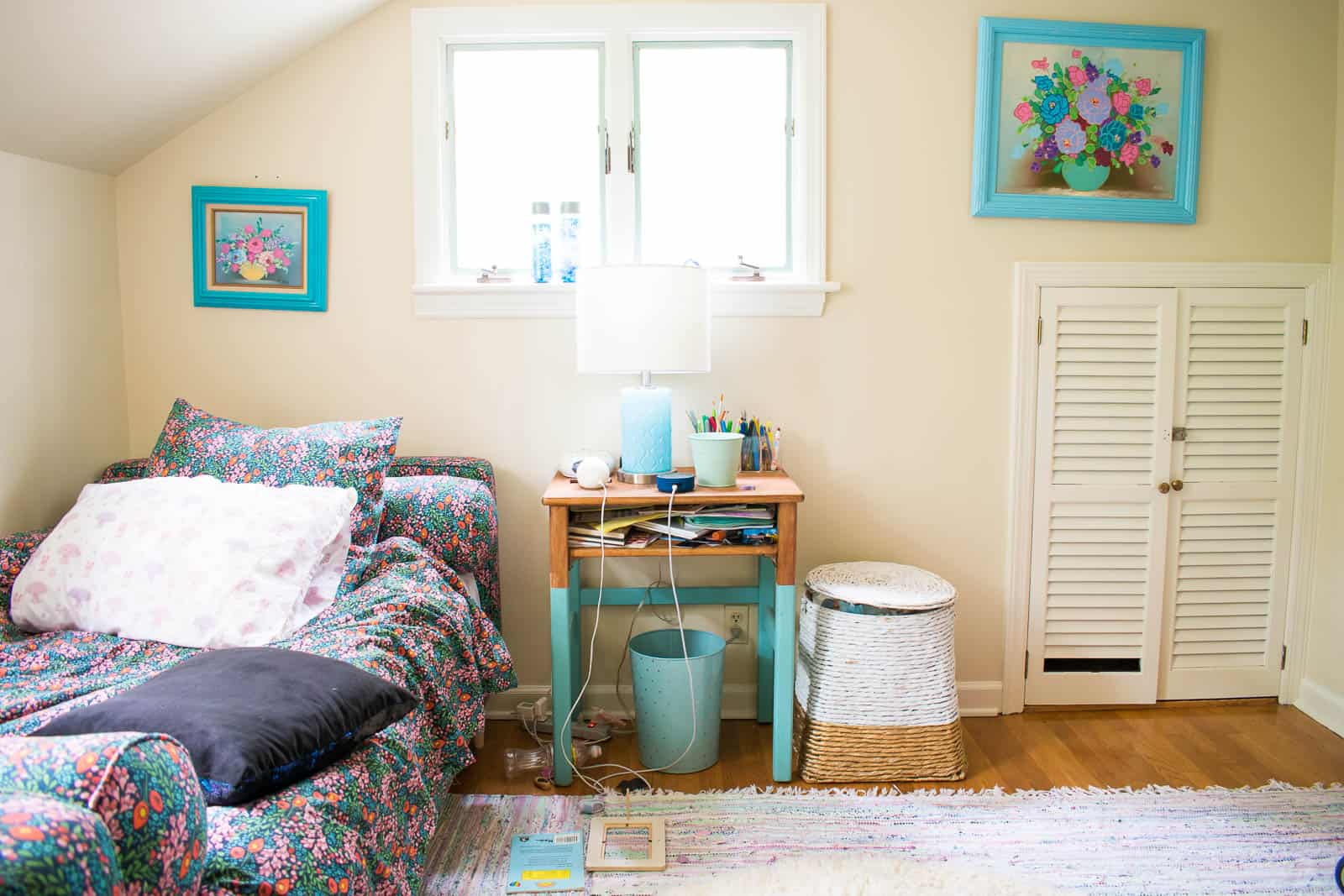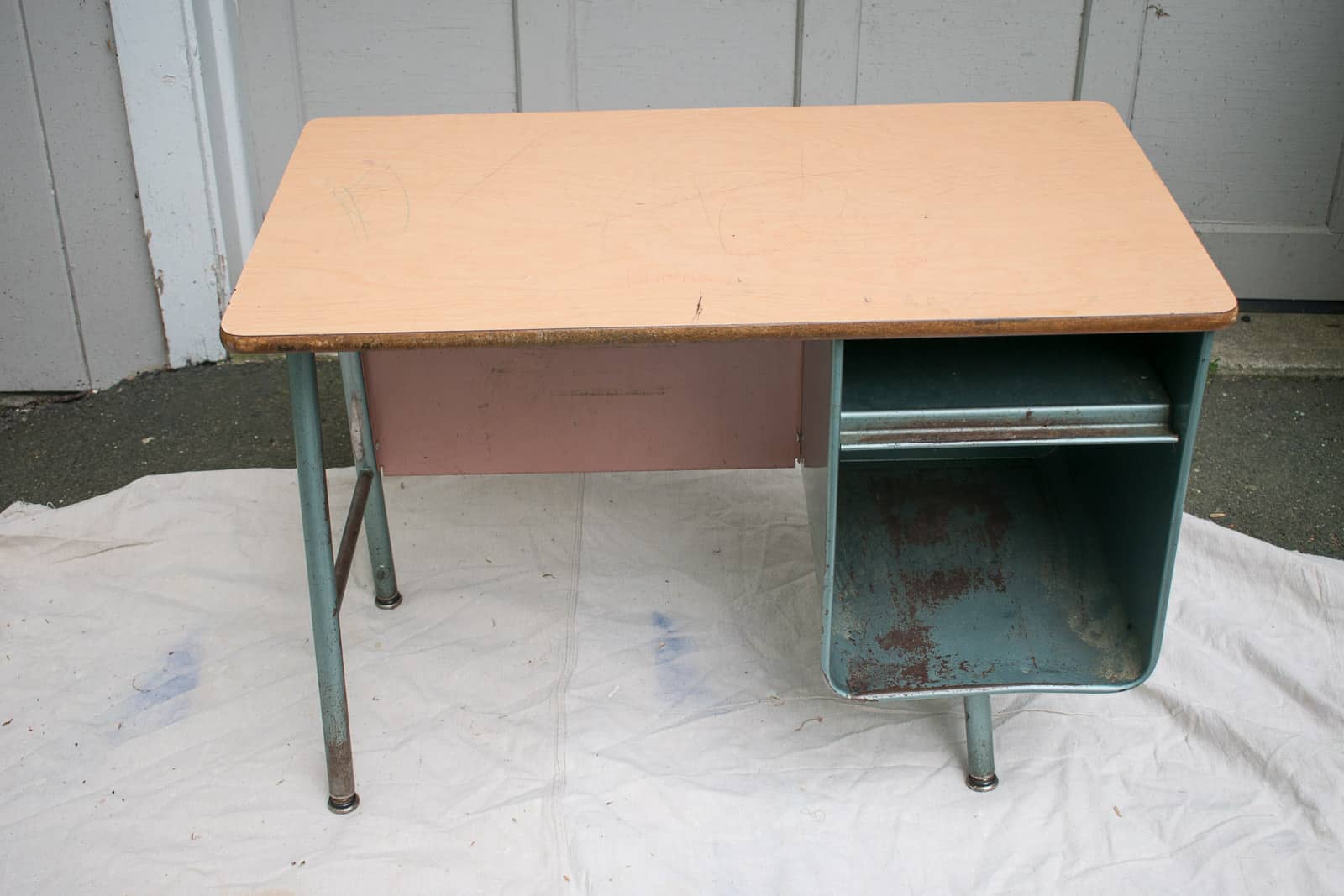 Step 1. Scrub the desk
I used steel wool to scratch up the metal on the legs, shelves and back of the desk. There was some rust on the inside of the shelves, so I made sure to remove that as best I could as well.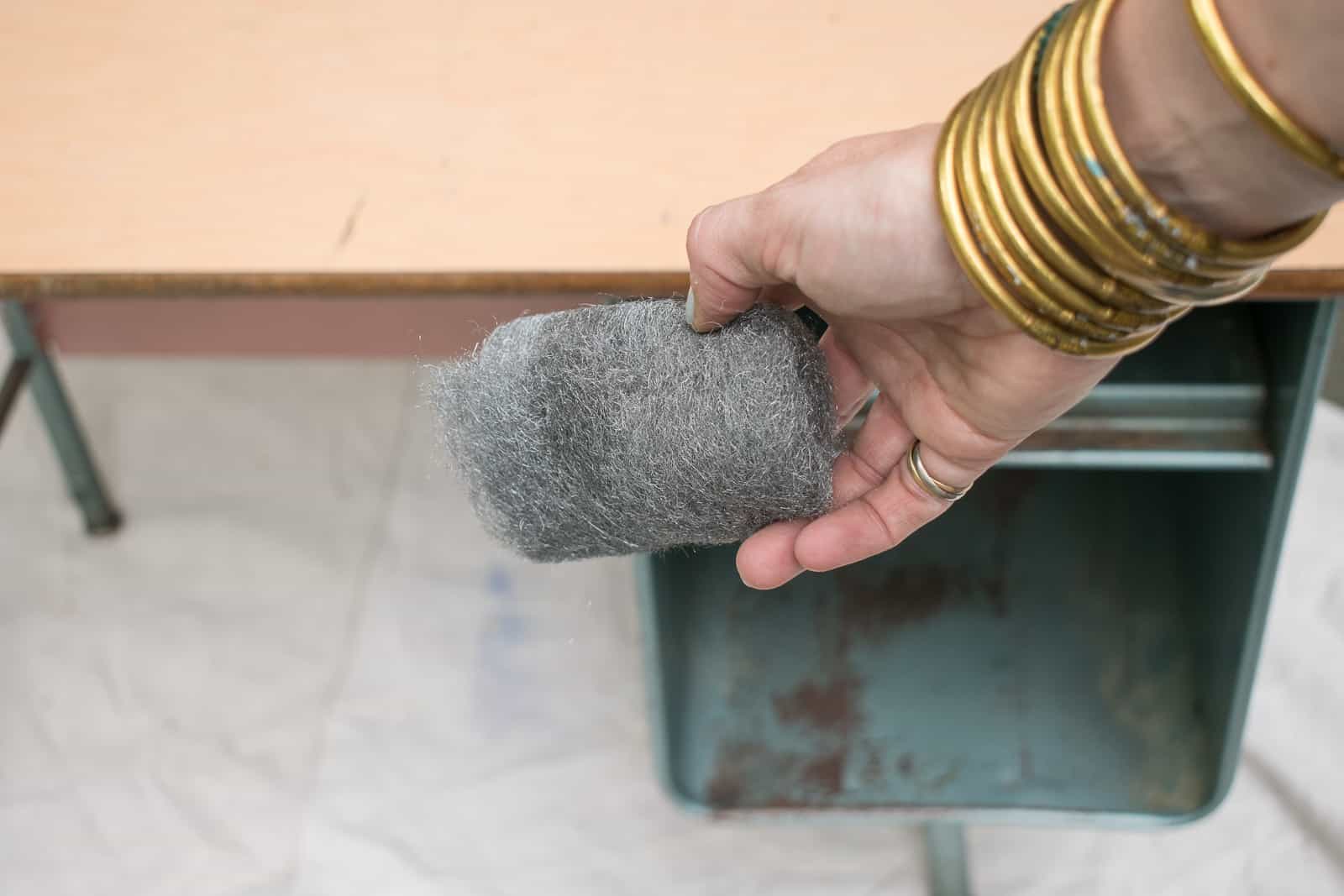 Step 2. Clean
Using a damp rag, we wiped down the desk making sure to remove all the dust and debris.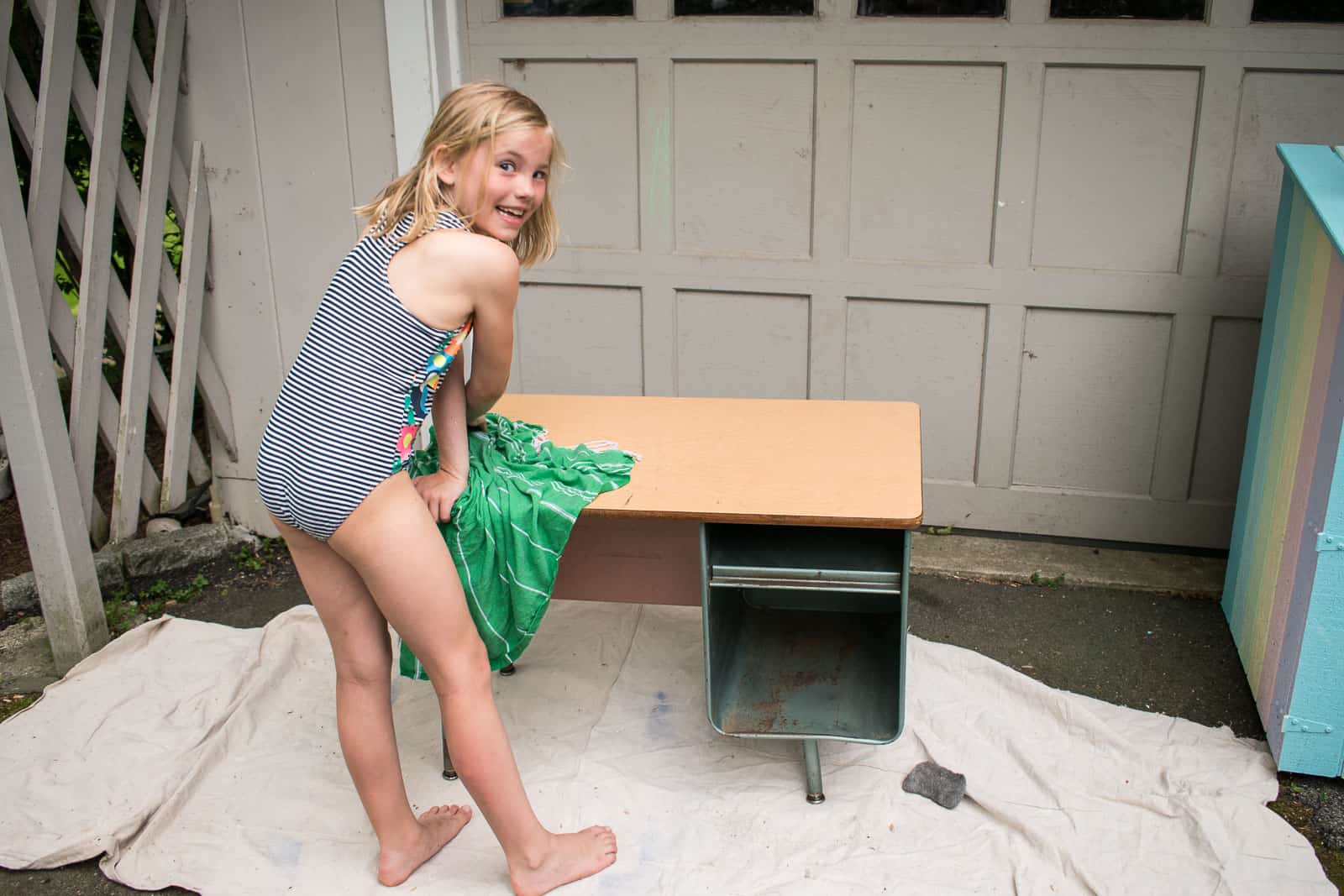 Step 3. Tape off
We decided to leave the top of the desk untouched. I love the original surface and also figured that the top would be the most likely to scratch and chip so why take the risk. I taped off the top of the desk with Frogtape and newspaper and then taped up the feet.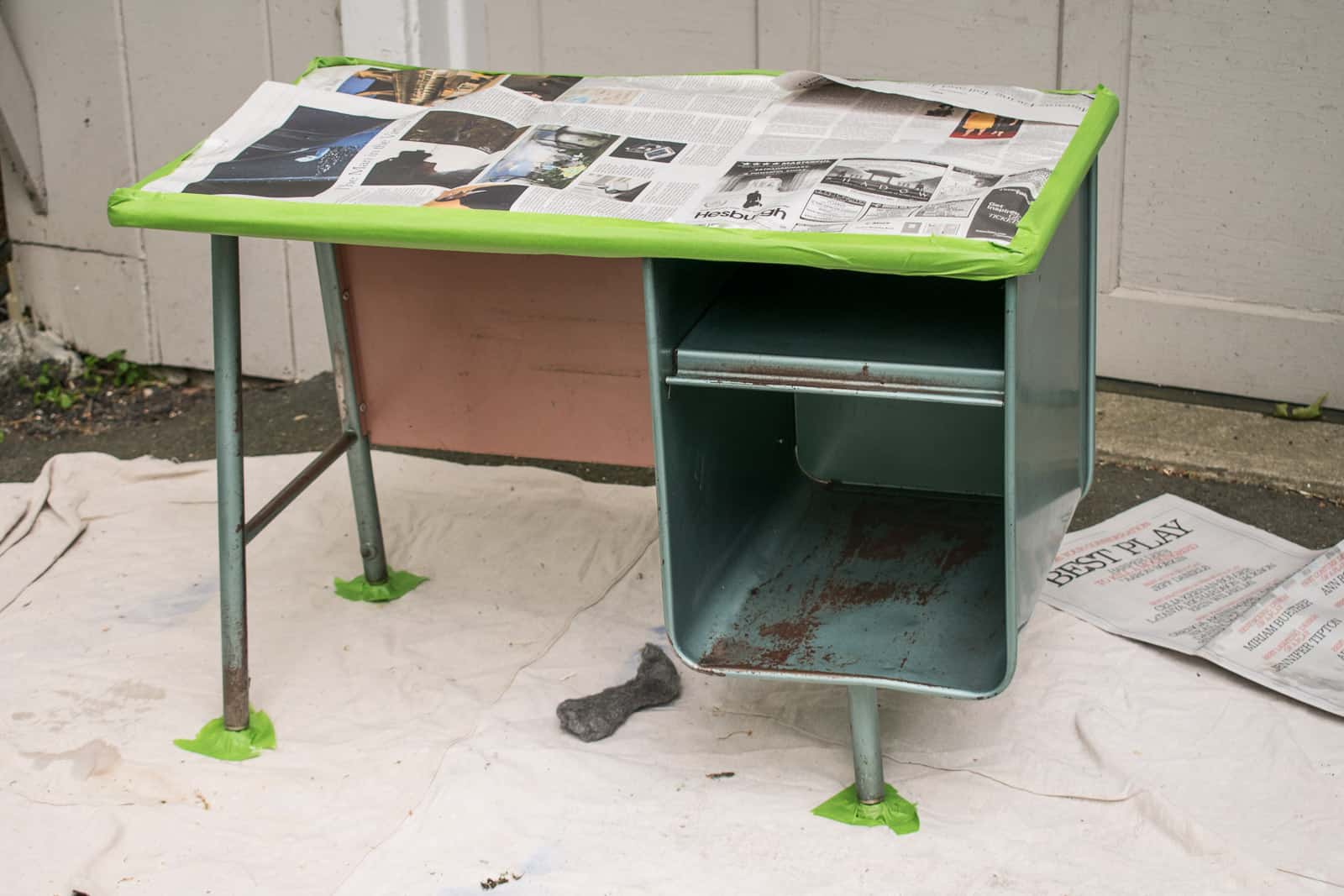 Step 4. Spray Paint
I'm using Plutonium Aloha and was so impressed by the coverage. I tried to spray inside the drawers as best I could and overall the new and improved desk looks amazing! I'm an ambassador for Plutonium and ha've been using their spray paint for the last few months and have been wildly impressed with the coverage, lack of overspray, dry time and general ease of use. The cost per can is higher, but… this desk only used 1/2 a can so each can goes a long way. Use code CHARLOTTESHOUSE for 40% off over at Plutonium.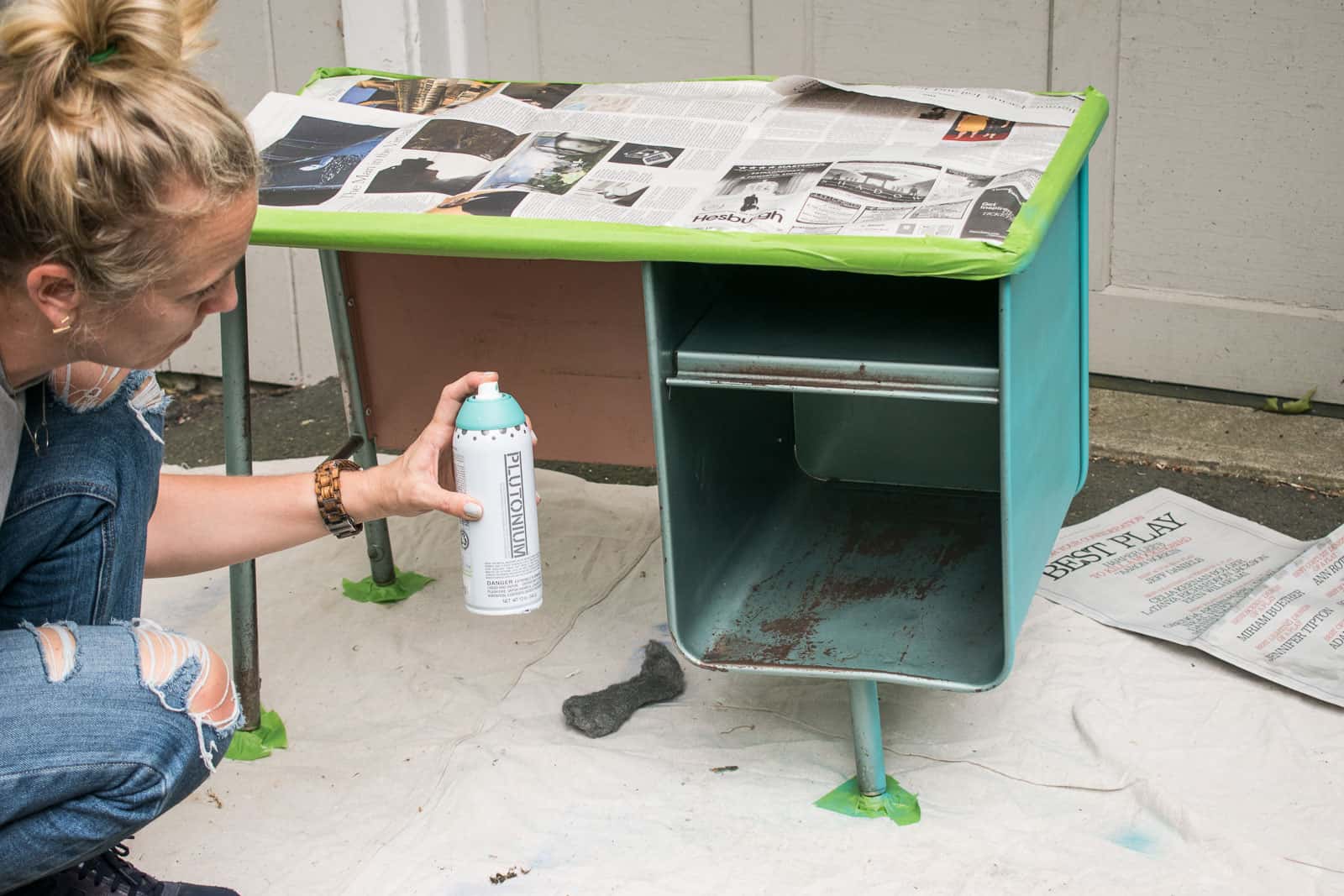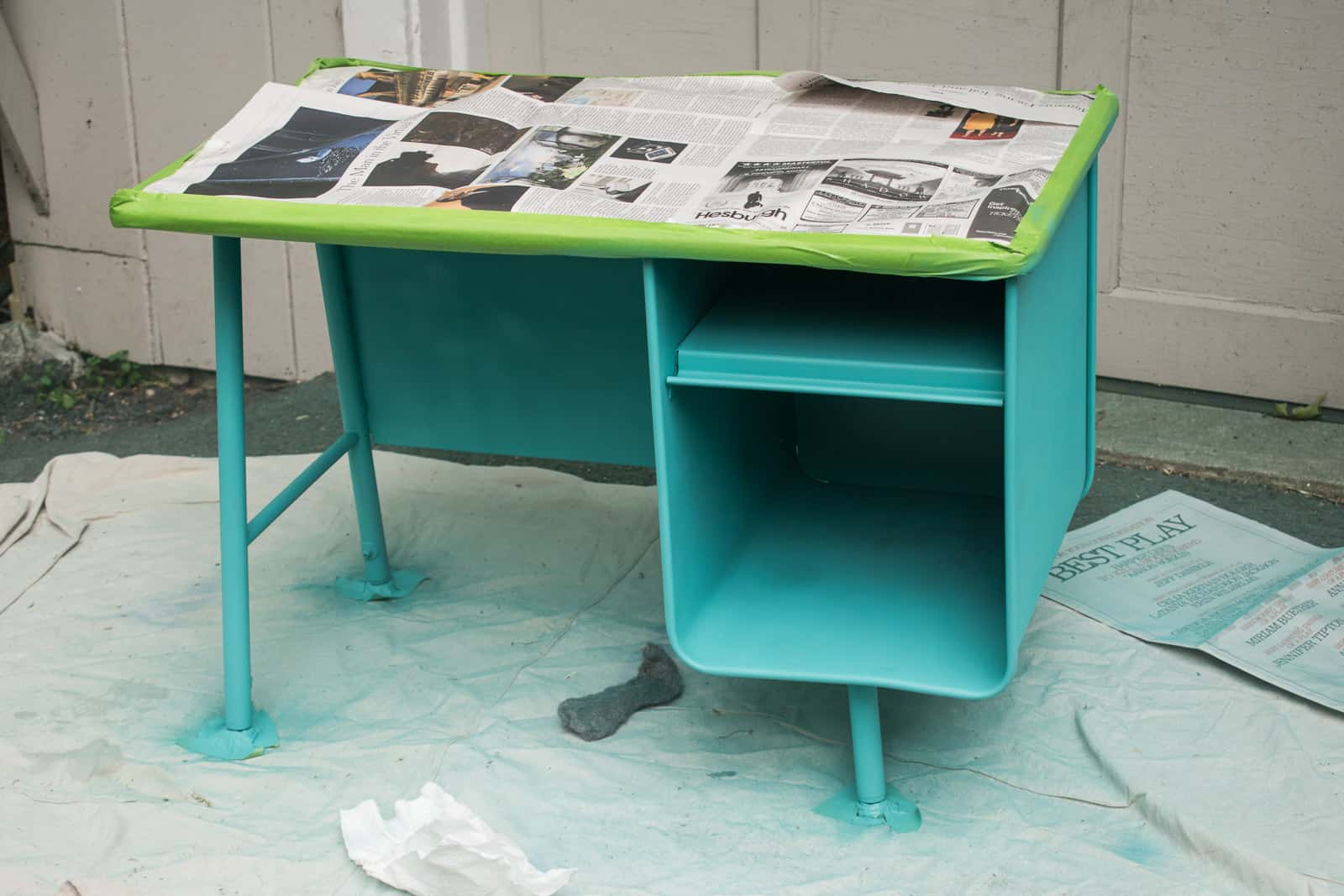 Martha loves having a better work space in her room. So far, I haven't seen her sit down to do any actual work, but she loves arranging her notebooks and projects on her new desk. It fits that little area perfectly and, for $20, I'm going to consider this one a big old victory.