How to Refinish an Old Desk
My daughter needed a new desk to help her stay organized so we refinished an old one from the Restore.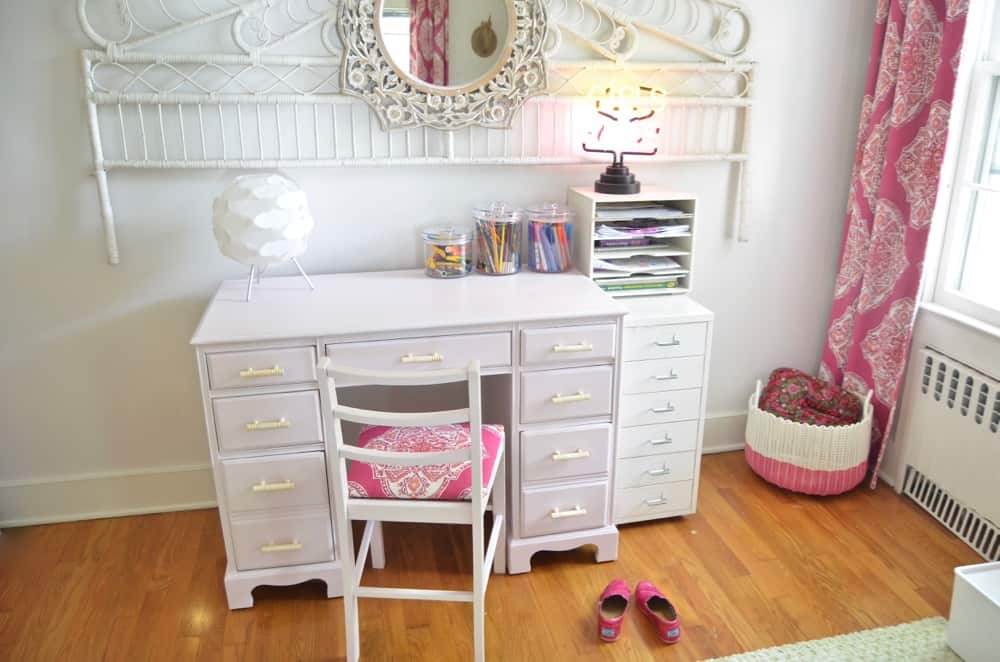 My sweet, sweet Eleanor. She is so many wonderful creative things, but… tidy, she is NOT.  She developed her hoarding skills early on in life and as she gets older, that talent has remained.  All to say, her desk area was getting scary.  She's actually pretty reasonable about throwing out her piles of artwork and projects, but still her old desk wasn't cutting it.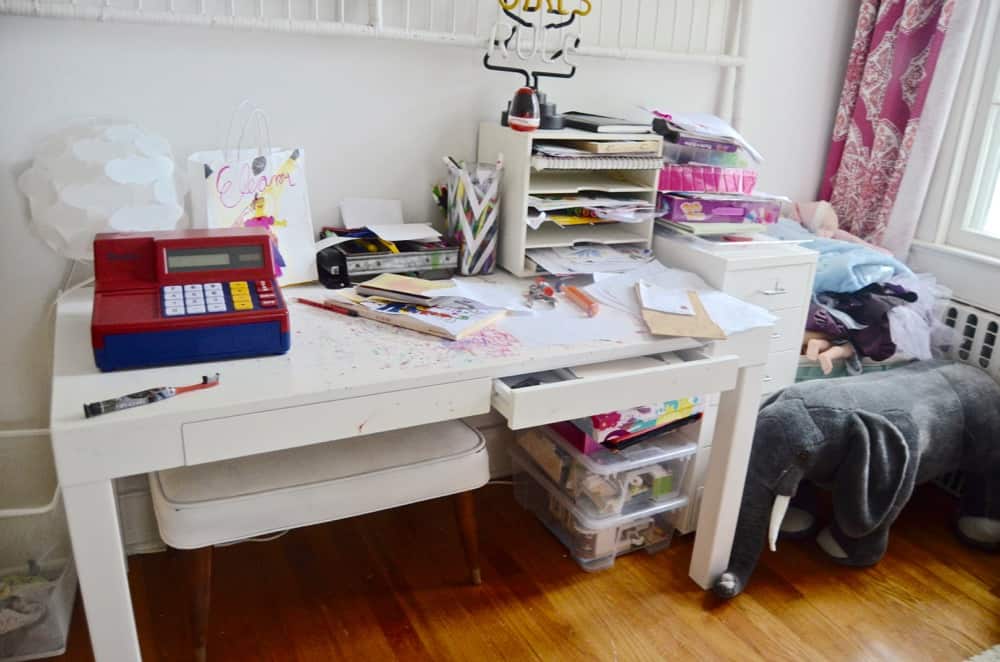 Wanna know what you can get for $30 at the Restore? A new desk and a new desk chair!! This sweet wooden desk came home with me for $25 a few weeks ago. It was nothing fancy… modern construction (no dovetail joints), but solid wood. The type of piece that was meant for a little paint and a little love.
Basic Steps of Furniture Refinishing
The basics of any furniture project are pretty simple: sand, prime, paint! This desk was no exception. The first step was to sand the existing stain/ finish off as much as possible.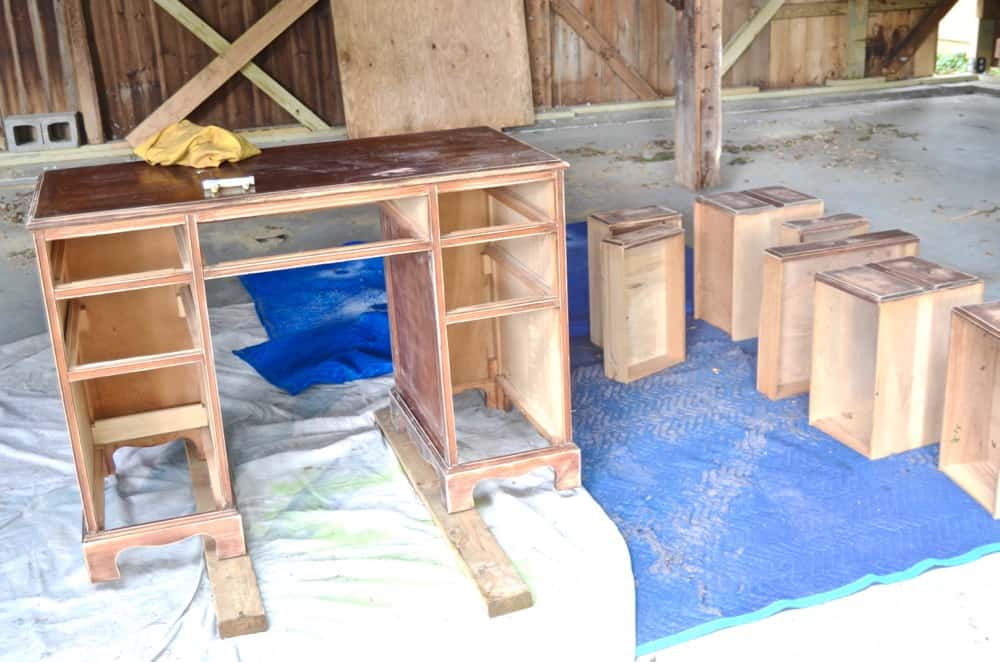 I LOVE my spray shelter (affiliate) as it allows me to spray paint outside without painting everything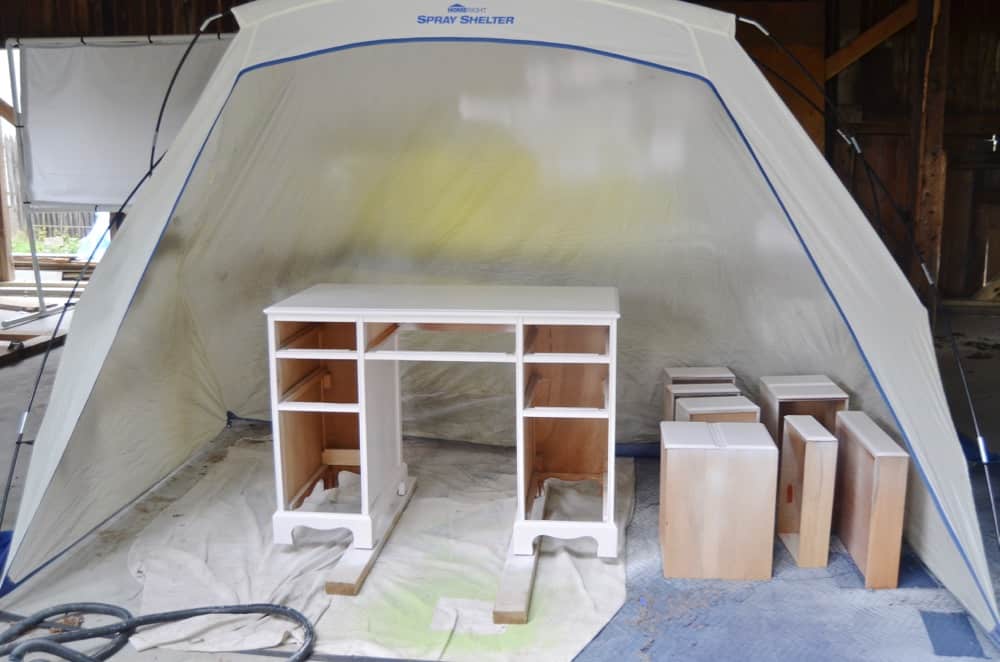 Furniture Finished Touches
The knobs had to go and I was worried I'd need to fill the old holes to accommodate a 3″ drawer pull, but the angels were looking out for me and these pulls (affiliate link) that I fell in love with from World Market fit PERFECTLY! I had a gift card, so they were free… but you can always mix and match drawer hardware to keep the price tag down.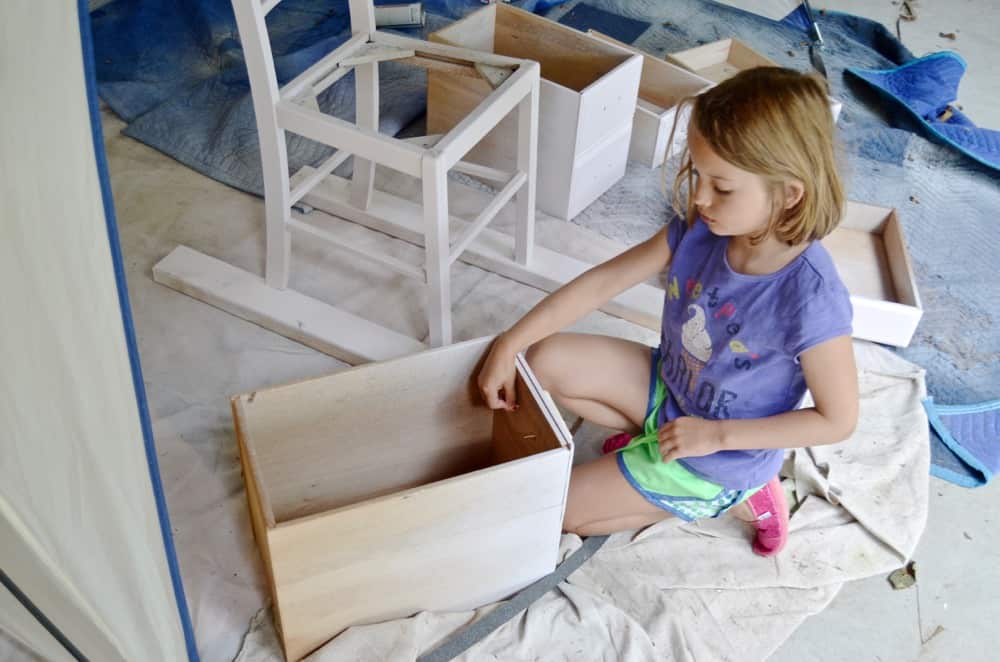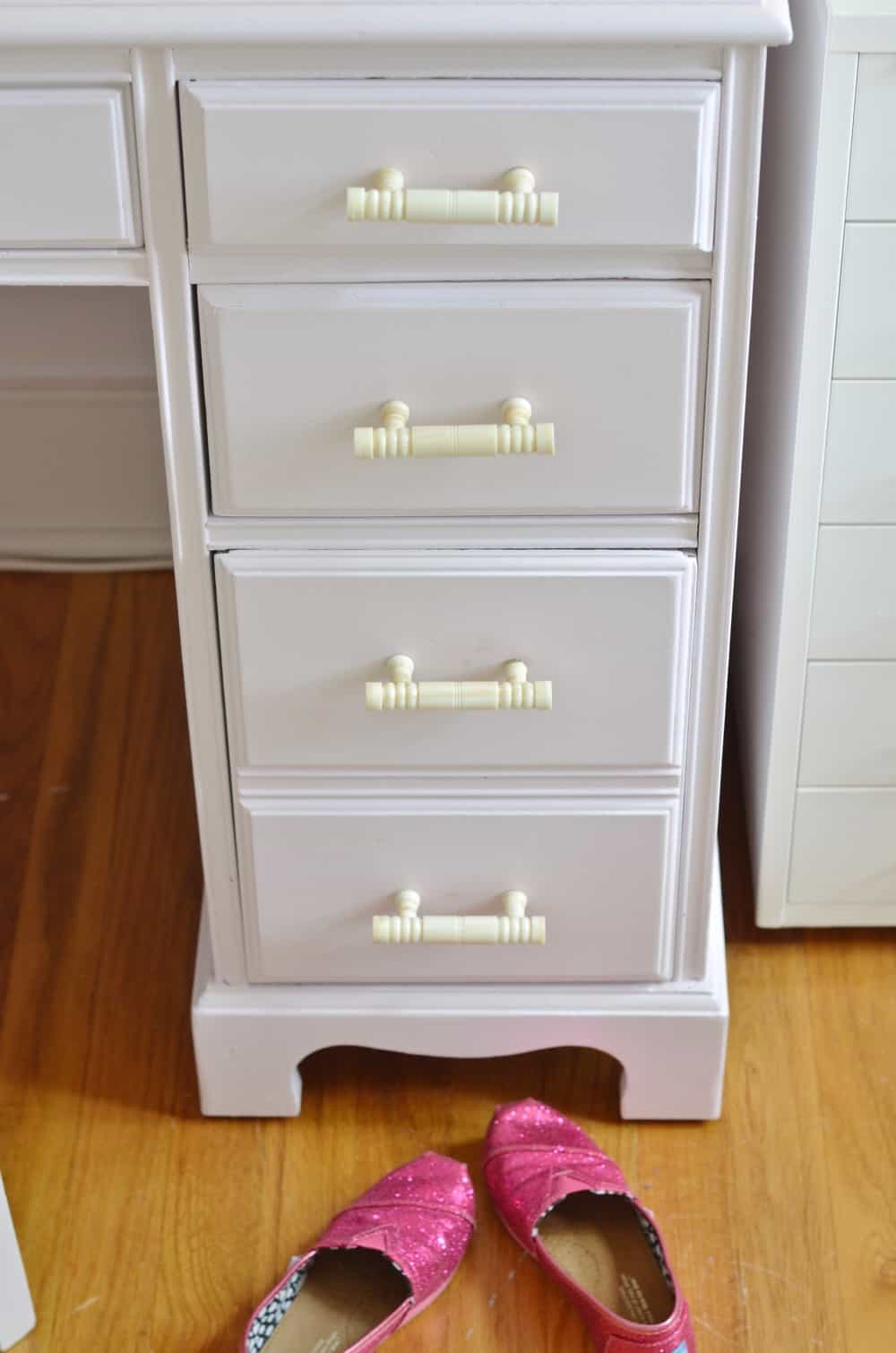 There was one drawer that was missing the drawer stop, but a quick poke around my scrap pile and this small piece of trim glued and nailed in place kept the drawer from sliding all the way back into the desk.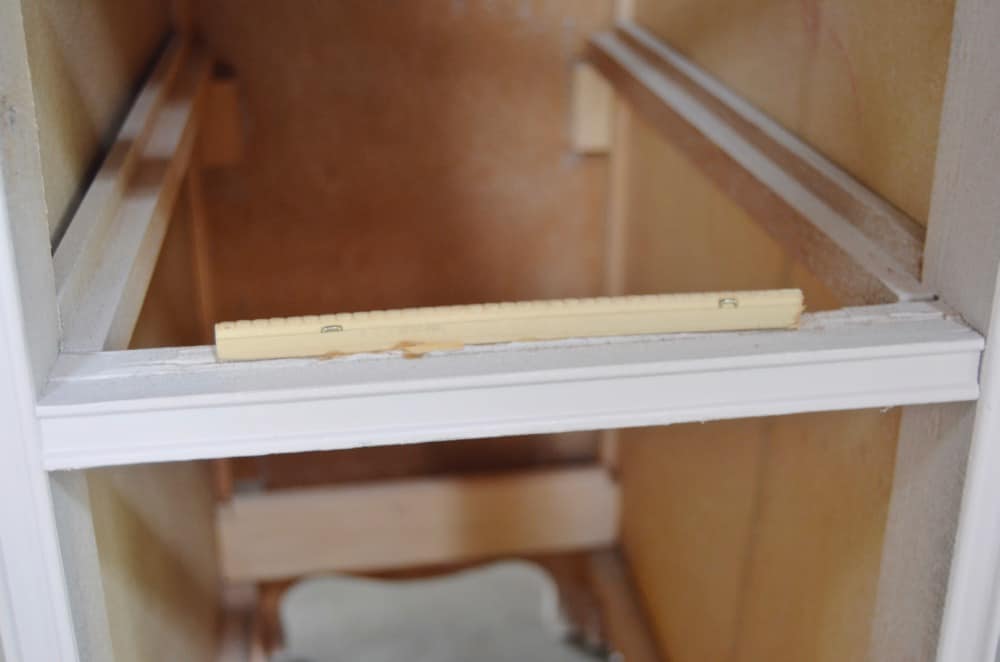 For a seat, she'd been using a fun mid-century modern vinyl stool, but that was too wide for the desk, so I grabbed a rickety $5 chair at the ReStore and gave it the same coat of pink paint as the desk and upholstered the seat with leftover fabric from her curtains.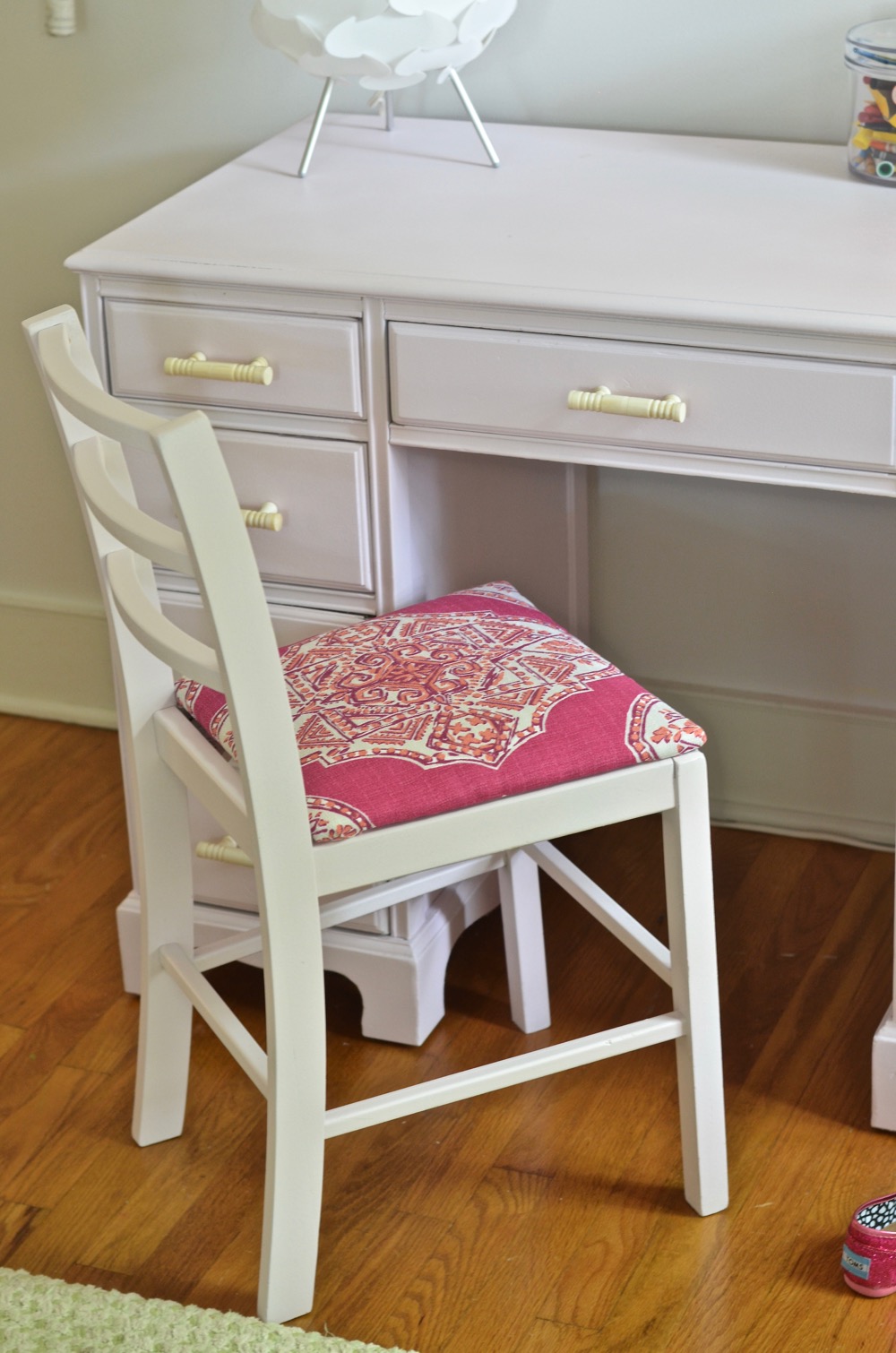 I grabbed a few containers in the kitchen section at Homegoods to help keep all her drawing supplies in order.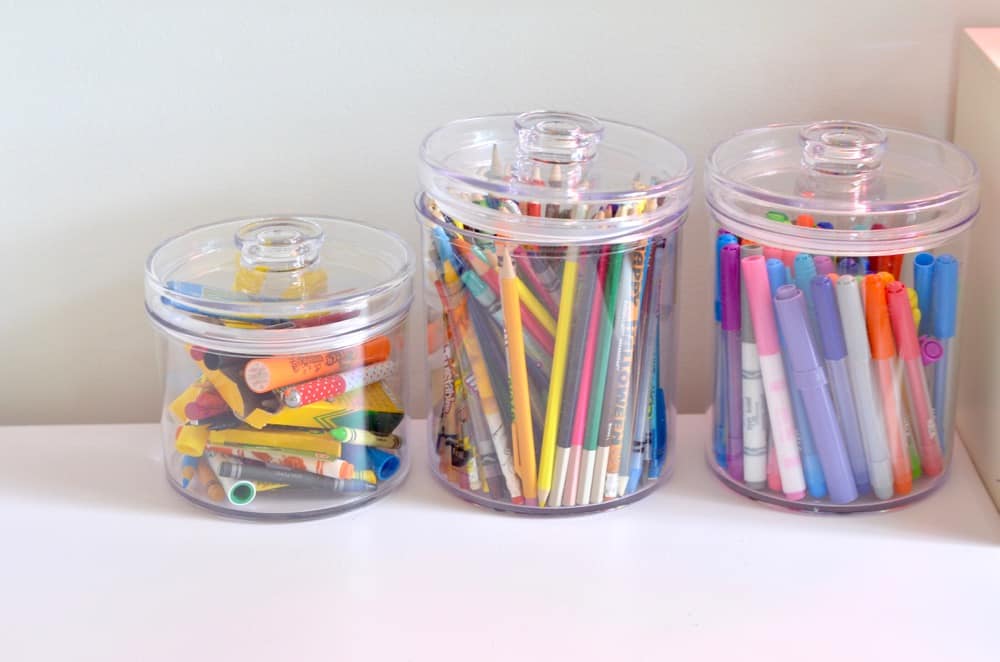 Time will tell, but so far she's keeping things pretty well organized!  There's still a pair of socks, last night's pajamas and pile of books on the floor, but the desk… well the desk is pretty clear!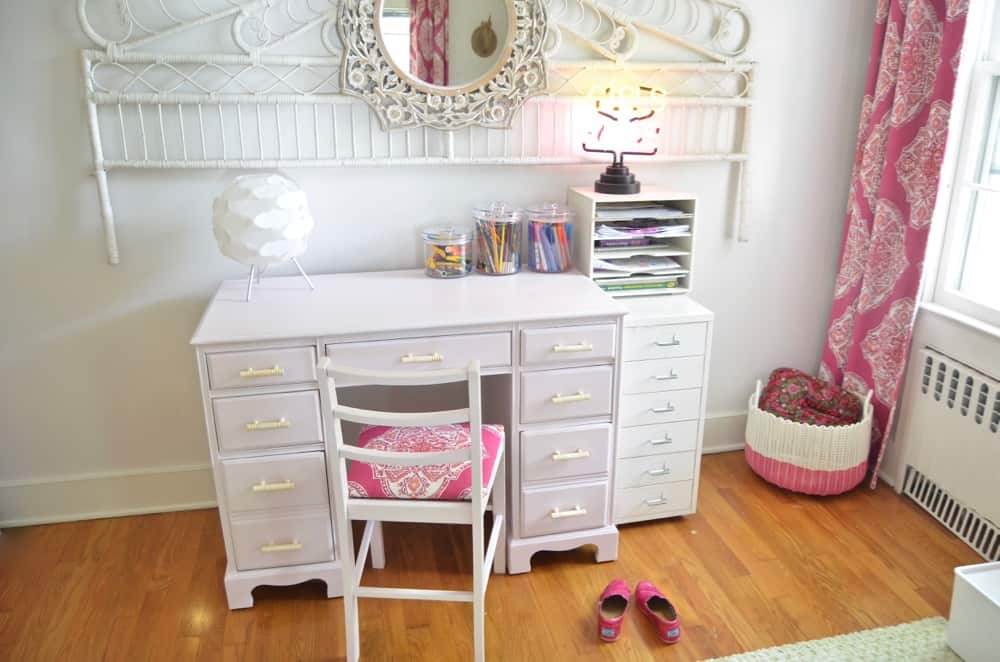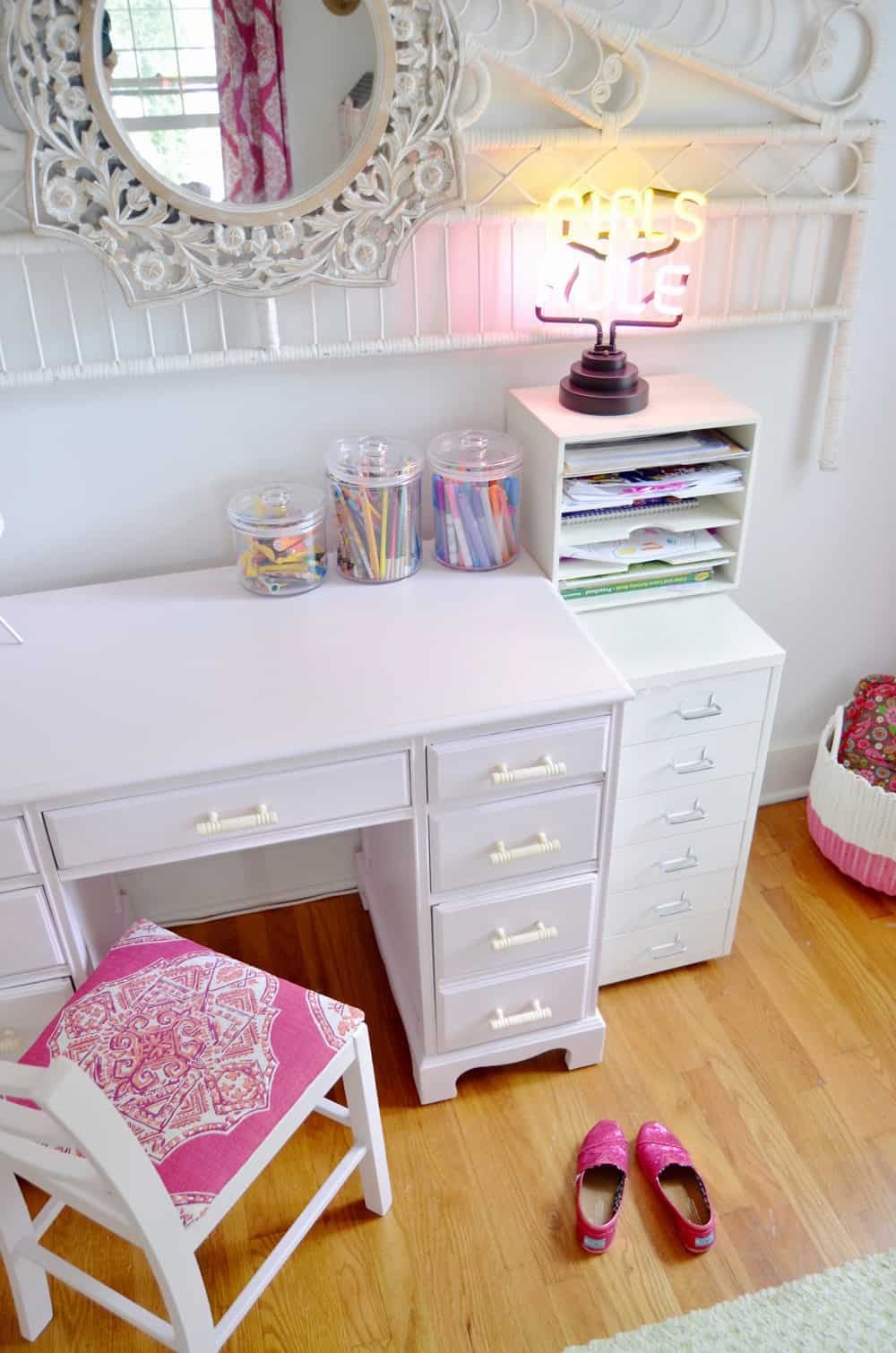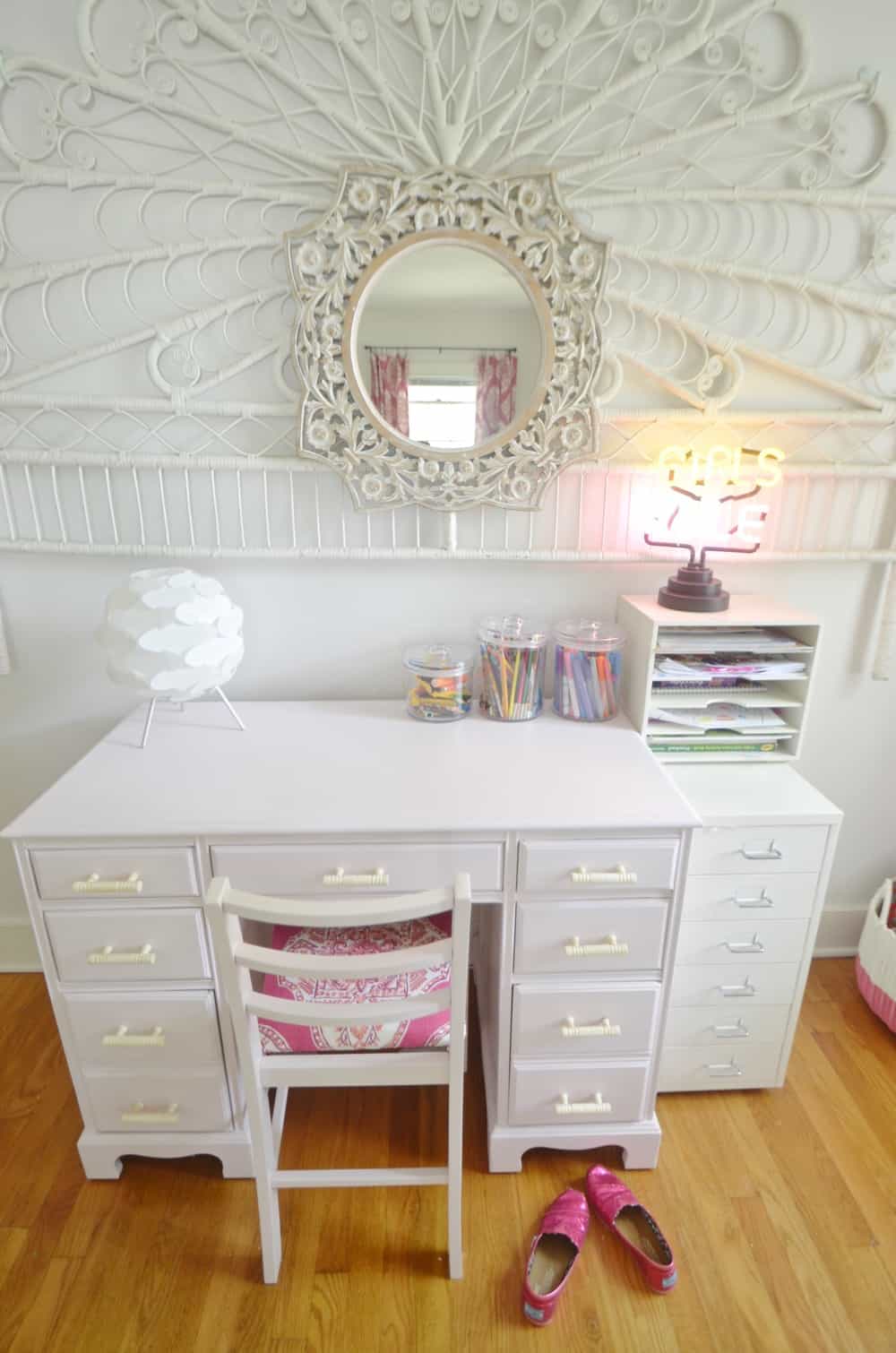 Click here to read about the full room reveal! Most of my decor is thrifted or repurposed, but I tried my best to find similar items so you could achieve the same look… Feel free to Shop the Room here: