Have you seen those little flokati fur stools that are popping up everywhere these days? I loooove them, but most of them are WELL over $100. [Shakes head NO.] Thankfully, my favorite thing to grab at Ikea is their faux sheepskin aaaaaannnnd, turns out Ikea ALSO has cheap stools! Boom. One stop big box store shop.
Materials Needed (affiliates included for your convenience):
• Faux sheepskin
• I used this stool
• Staples
• Sharp scissors
• Staple gun. This is my favorite handheld, and this is the one I use with our compressor.
• 2-2.5 inch Foam
• Something to cut the foam. I use THIS and it's a LIFESaver!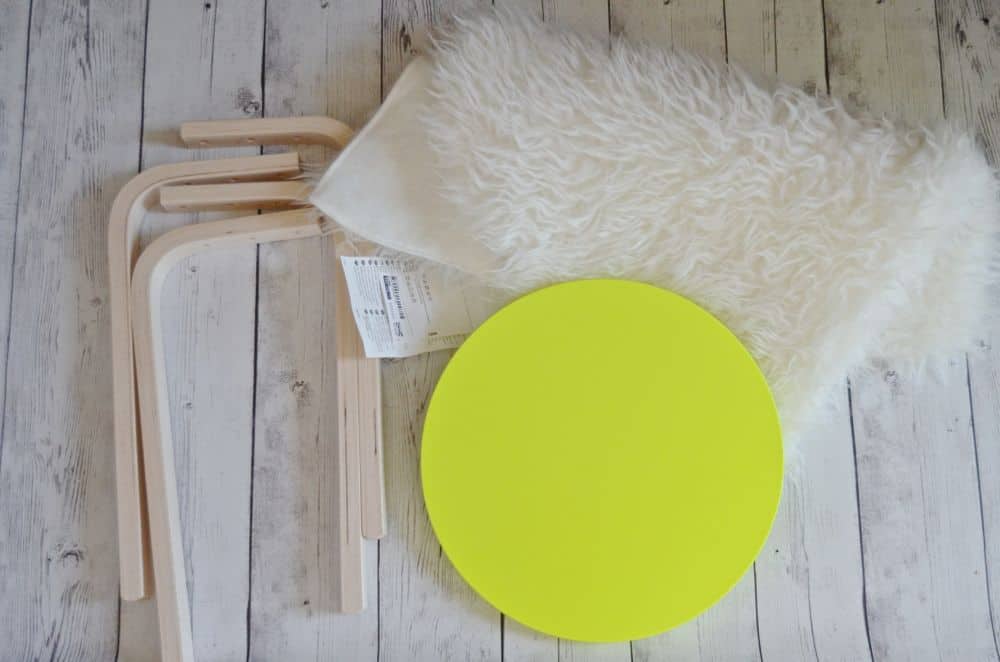 Trace the top of the stool onto the foam with a sharpie.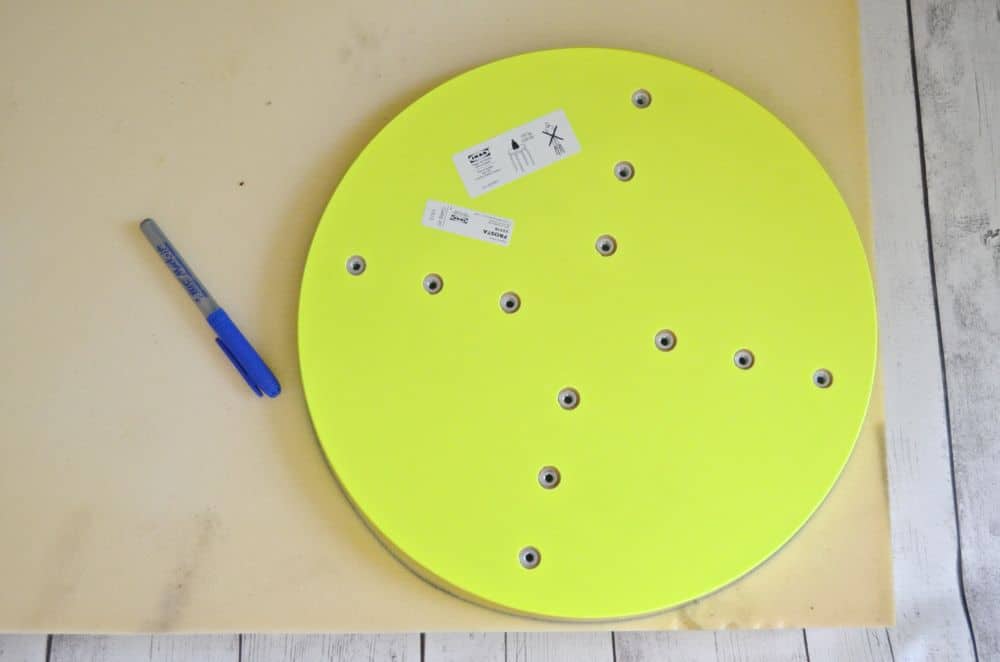 Keeping it real… the foam was in the garage over the summer and SURPRISE! Footprins!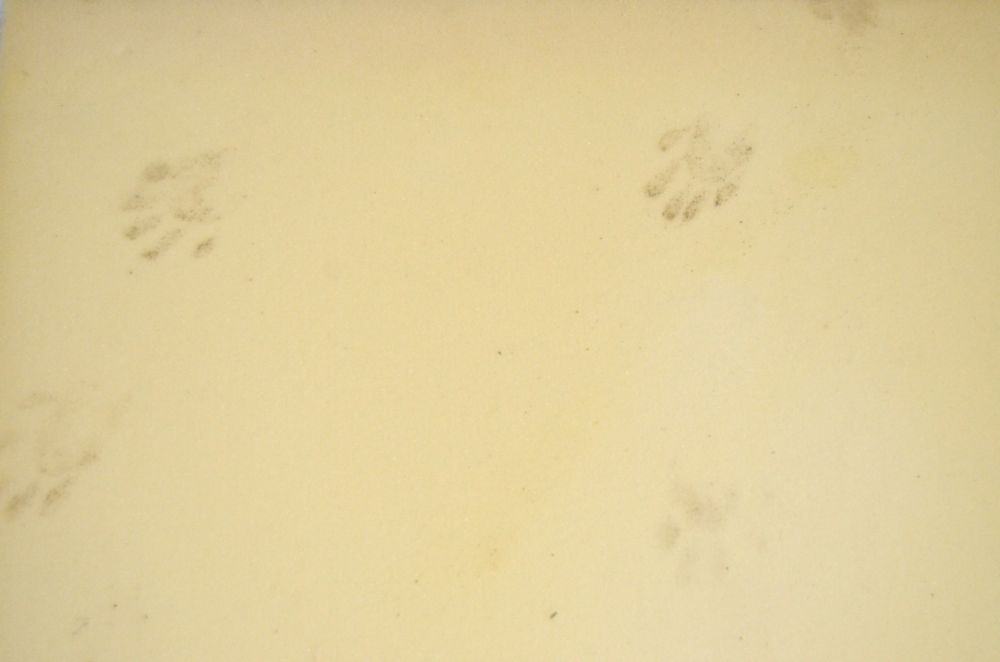 I use this electric bread knife to cut foam. Makes it SUPER easy. If you're planning on doing more upholster, I HIGHLY recommend.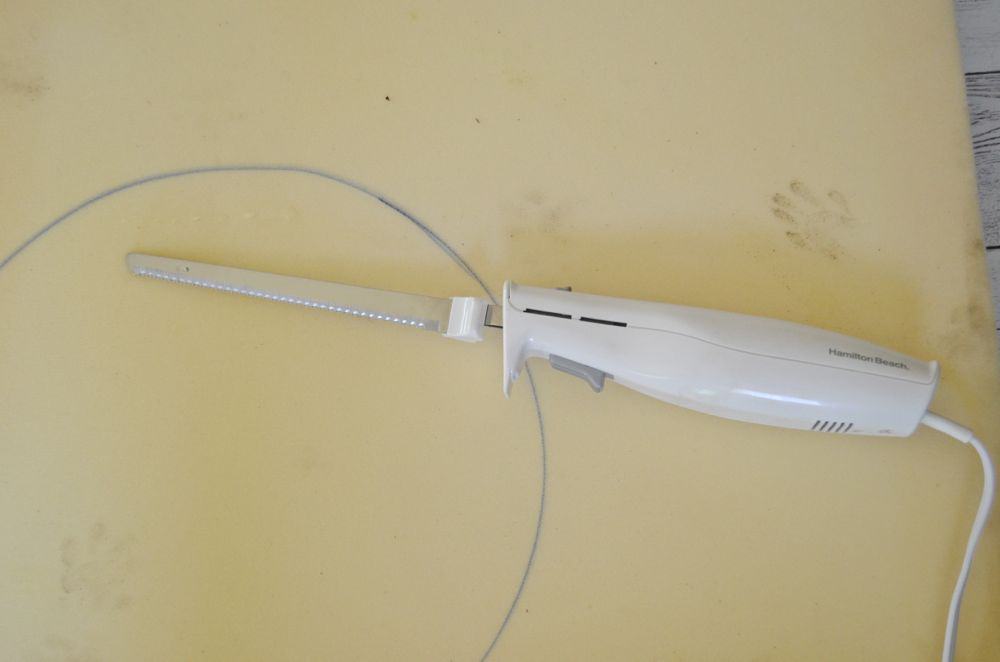 Place foam on top of stool seat. Feel free to use spray adhesive to hold it in place, but I was able to manage without any extras.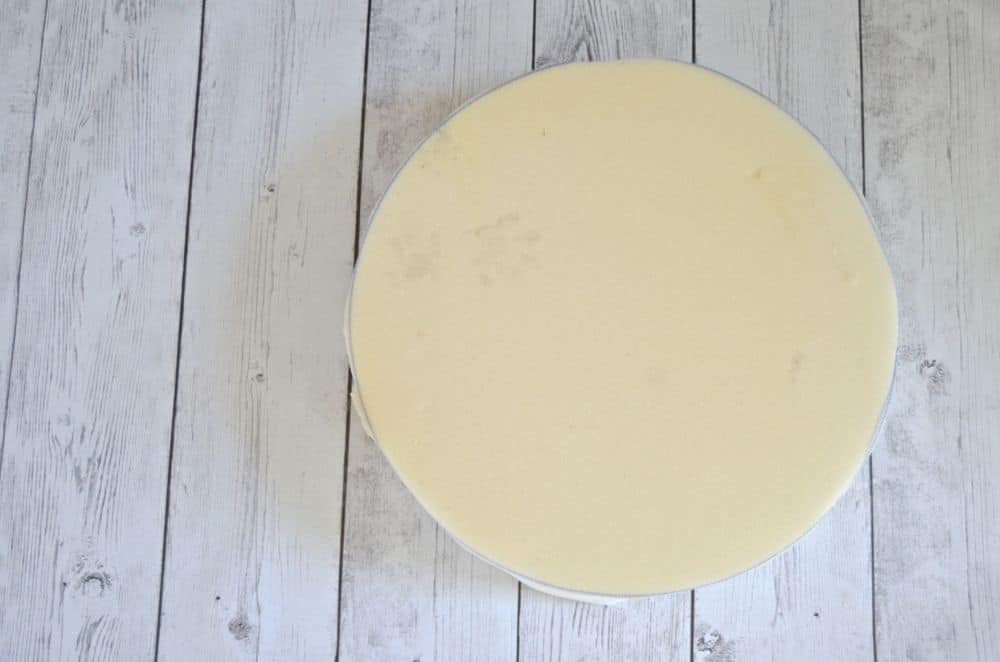 Pull the sheepskin as tightly across the foam and staple on the bottom of the seat.  Ultimately I reached for my pneumatic staples, but with care, you should be fine with the handheld stapler.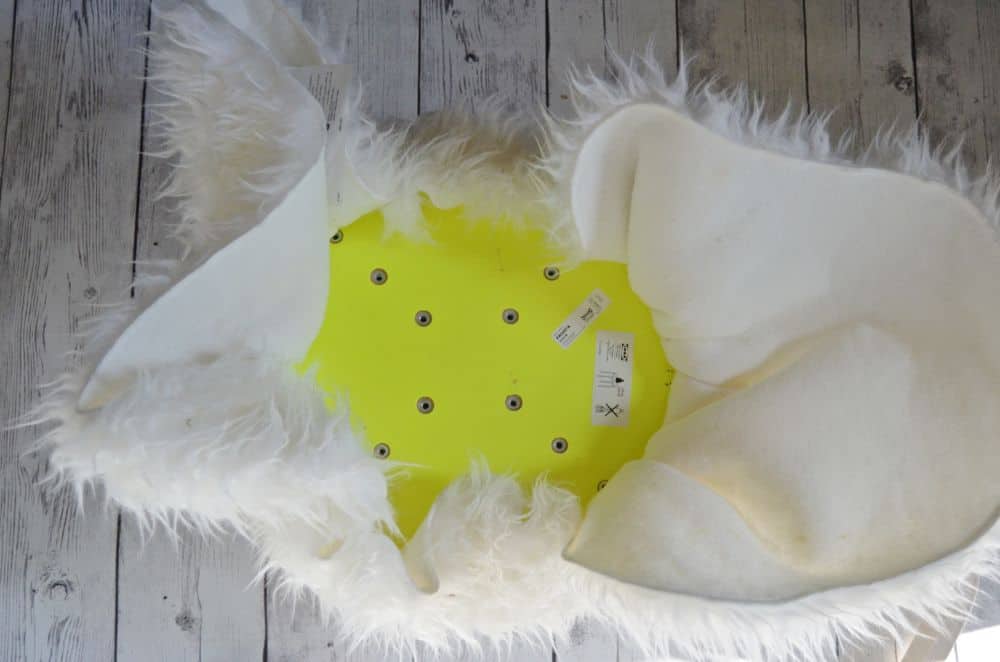 Cut the excess sheepskin and trim the fur closely around the four screw holes in the seat.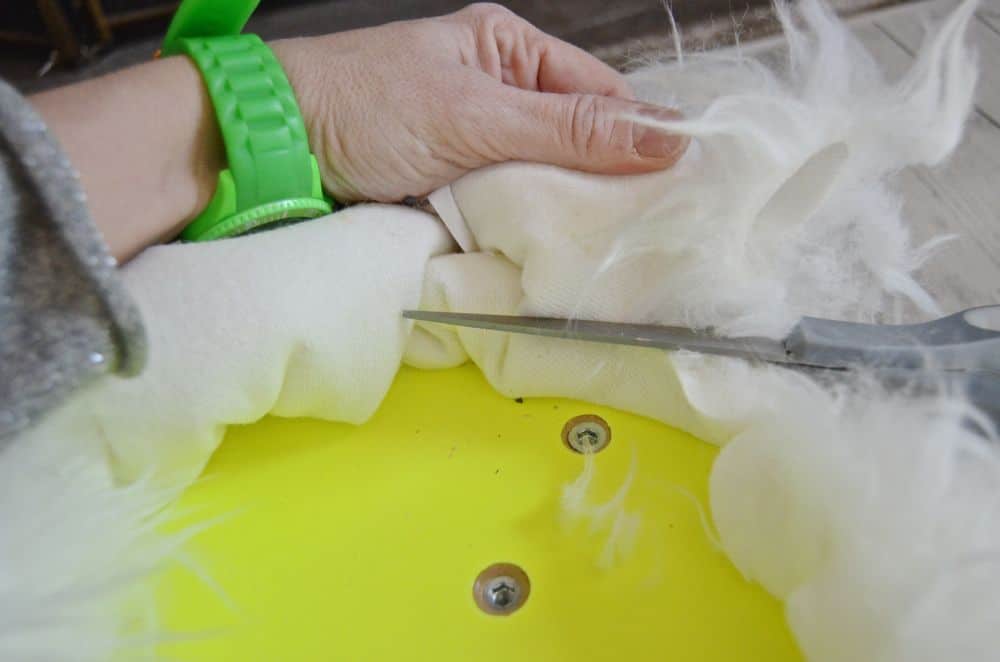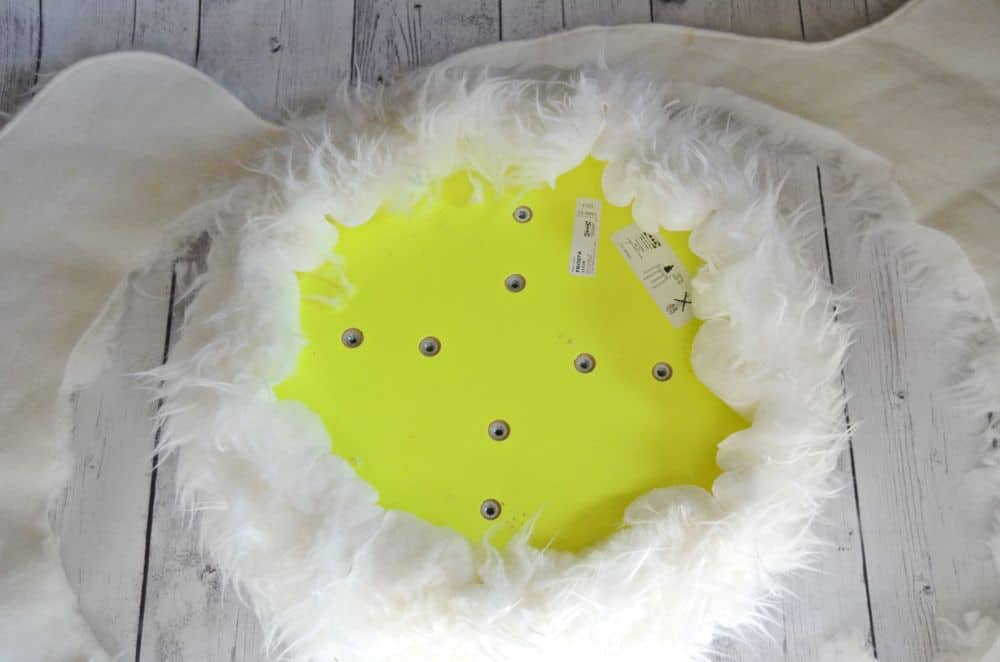 Following the directions, simply screw in the four legs of the stool.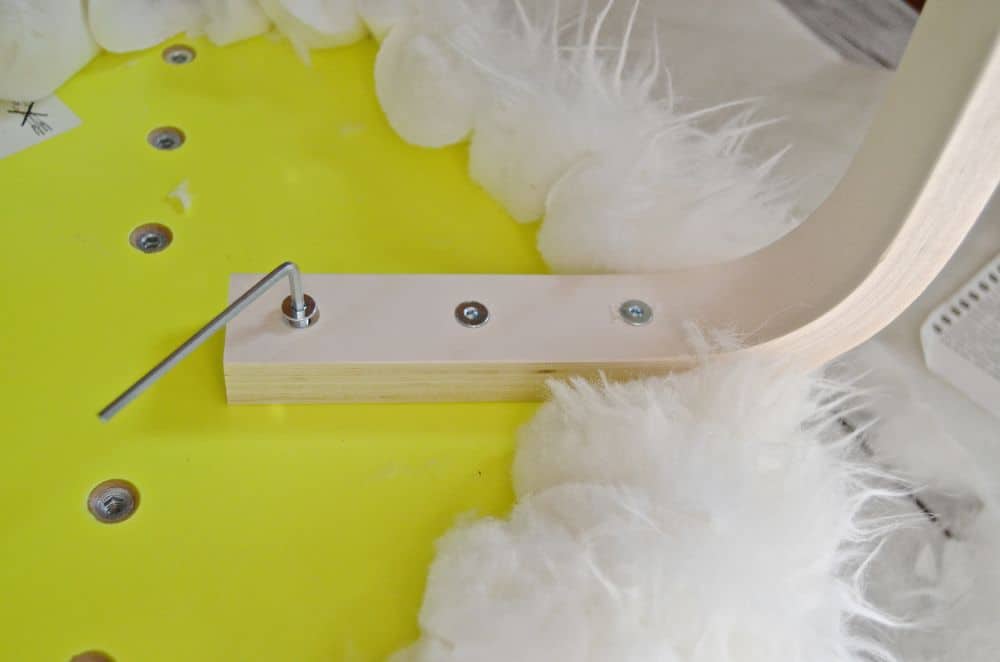 How cute is that? For $30!!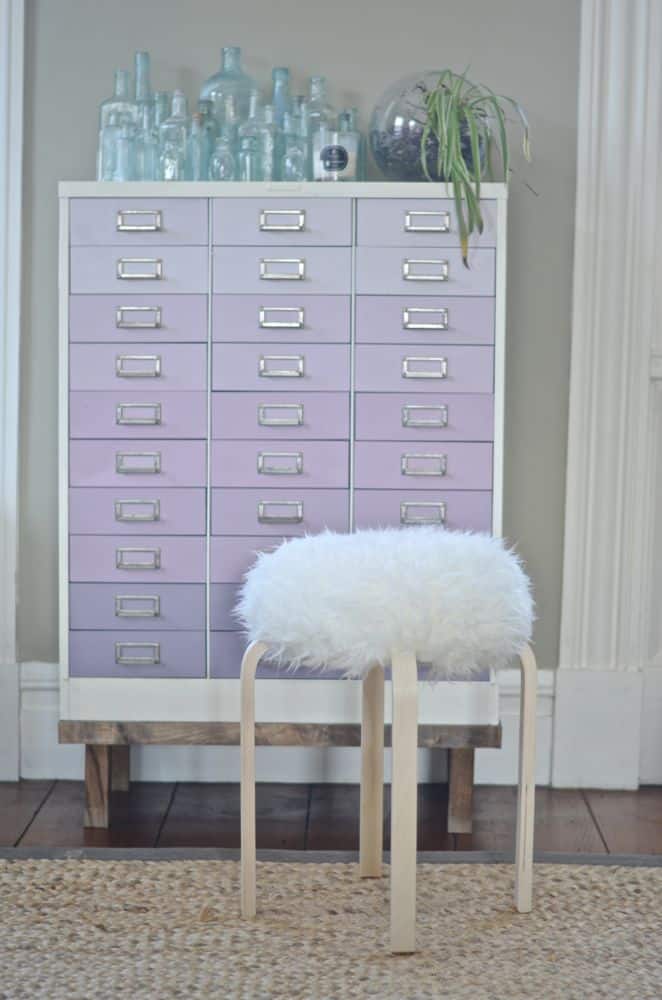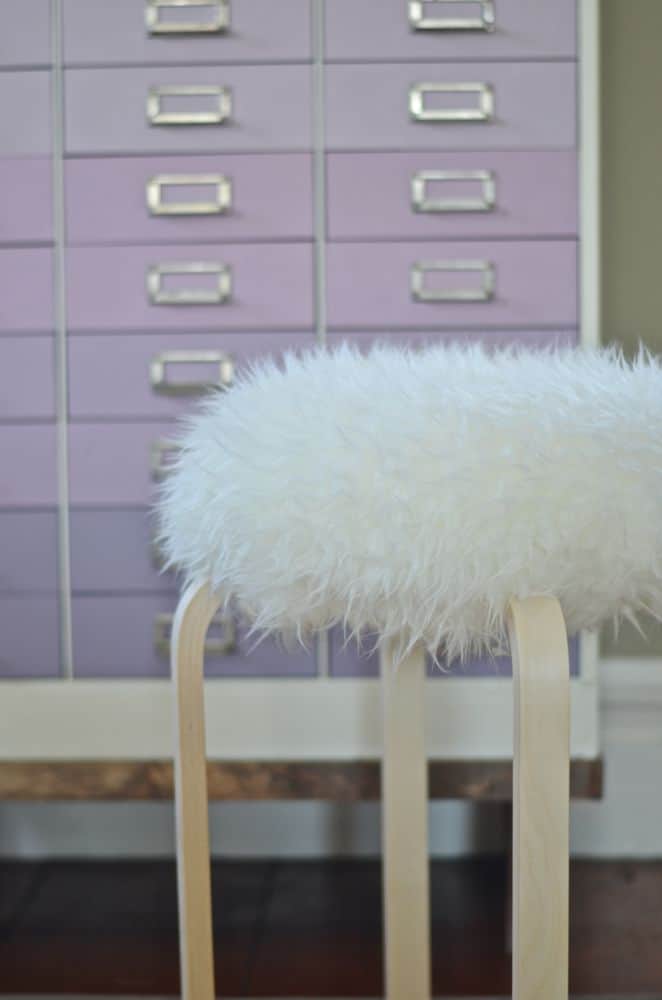 I'm finishing little projects for Martha's room day by day, and slowly trying to bring her room together. Come back next week when I'll post about our new and improved family room!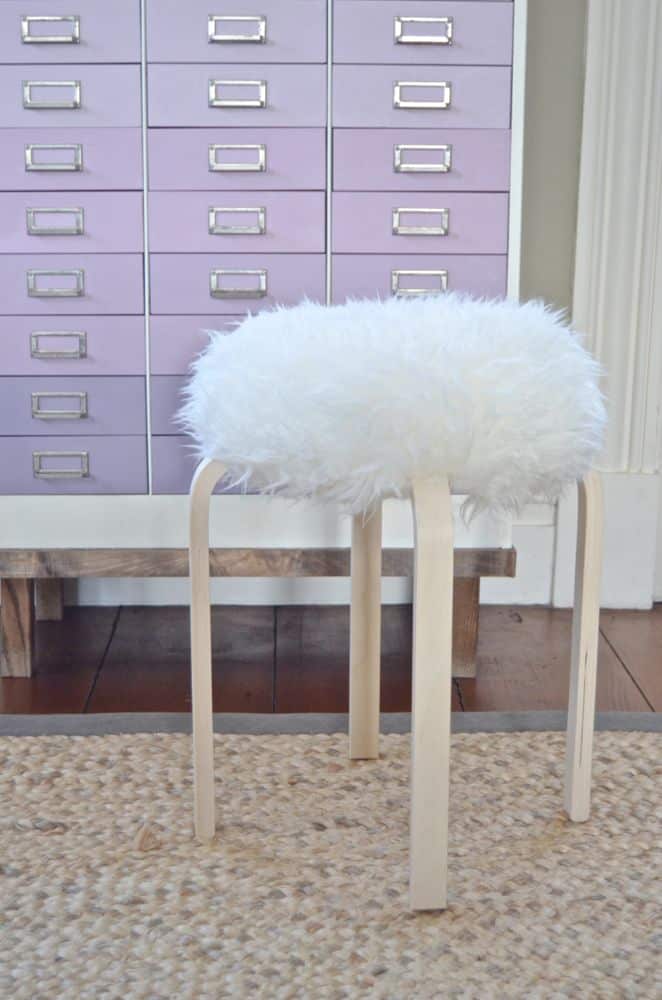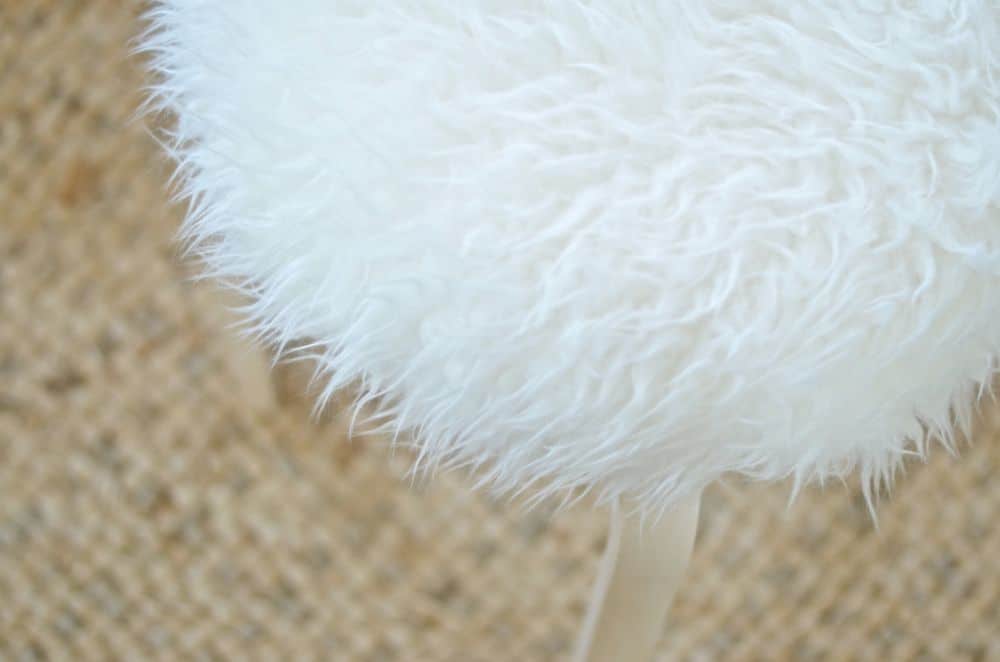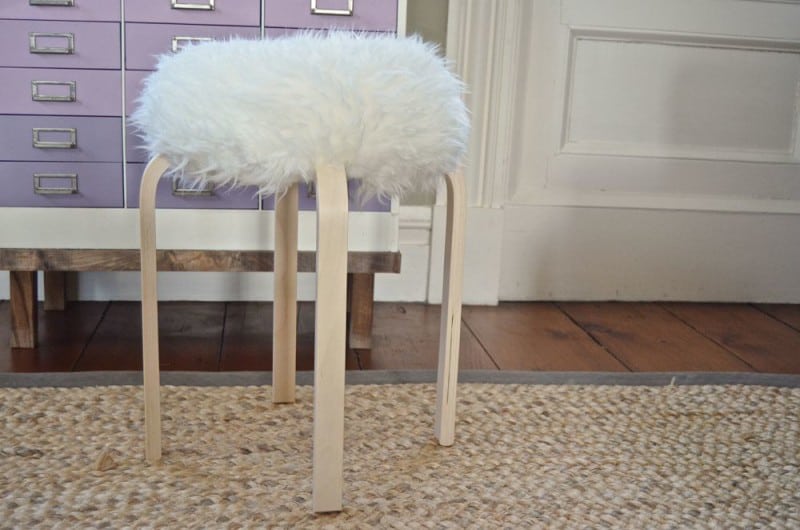 If you liked this tutorial, I'd love you to share on Pinterest! Super easy… just hover over the image and click Pin It!