Vision Board for My FrogTape® Home Office Makeover
I can't wait to use FrogTape® to update and makeover my cluttered disorganized office in the new rental house… I'm planning to take this baby from cluttered lavender to eclectic and bold organized cool!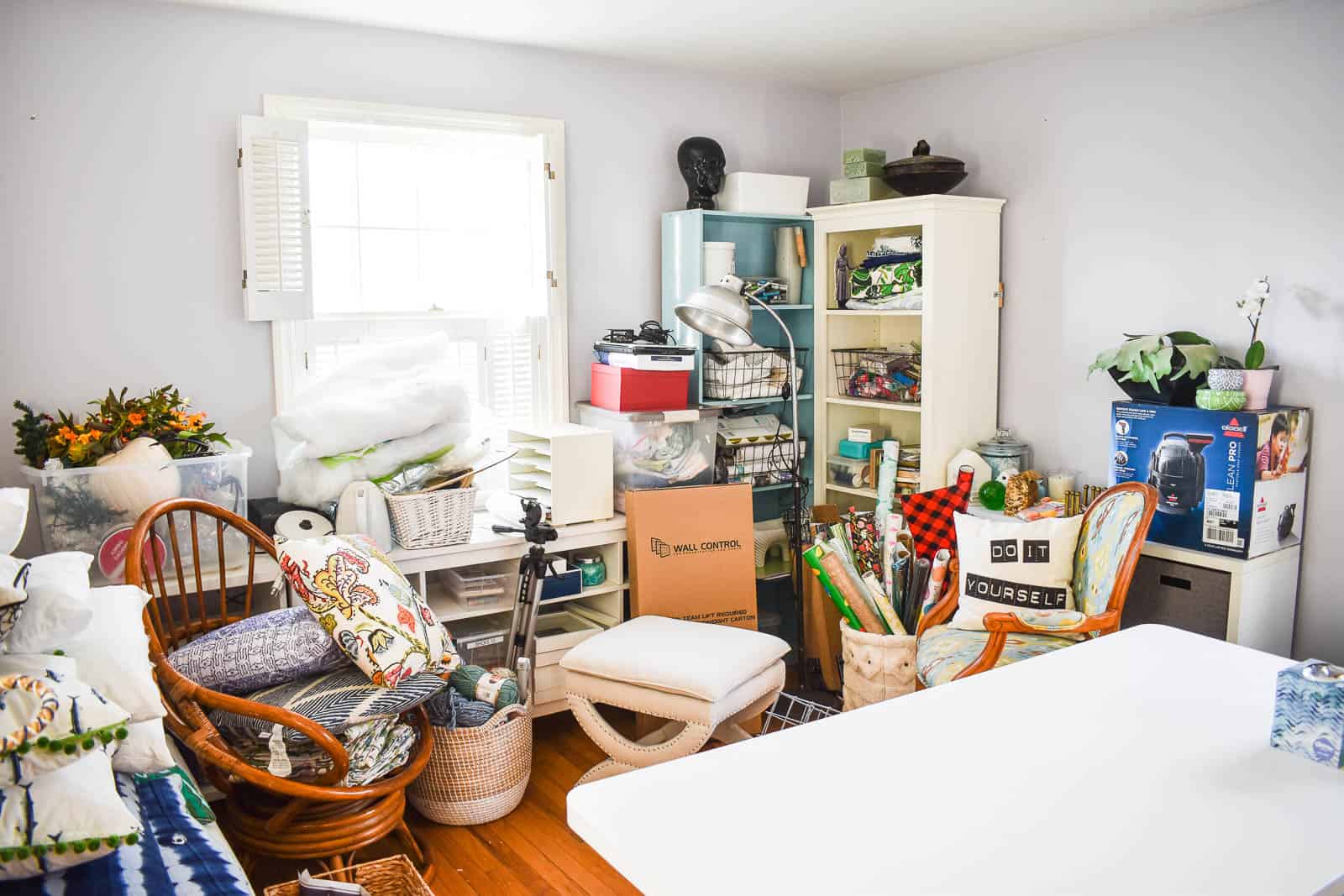 Disclosure: This post was sponsored by FrogTape® as part of the Paintover Challenge.
When we moved into our rental… there was one small little lavender room at the far end of the house. We considered using it as a bedroom for one of the kids, but… that wouldn't be any fun now, would it?! Without any extra rooms and a garage filled with boxes… this was the only space for me to claim for an office. The design wheels started turning! With the help of FrogTape®, I'm turning what used to be a dull disorganized purple pile of stuff and converting it into the office of my DREAMS! I've been assigned the design trend, Eclectic and Bold which could NOT be better suited for my style!!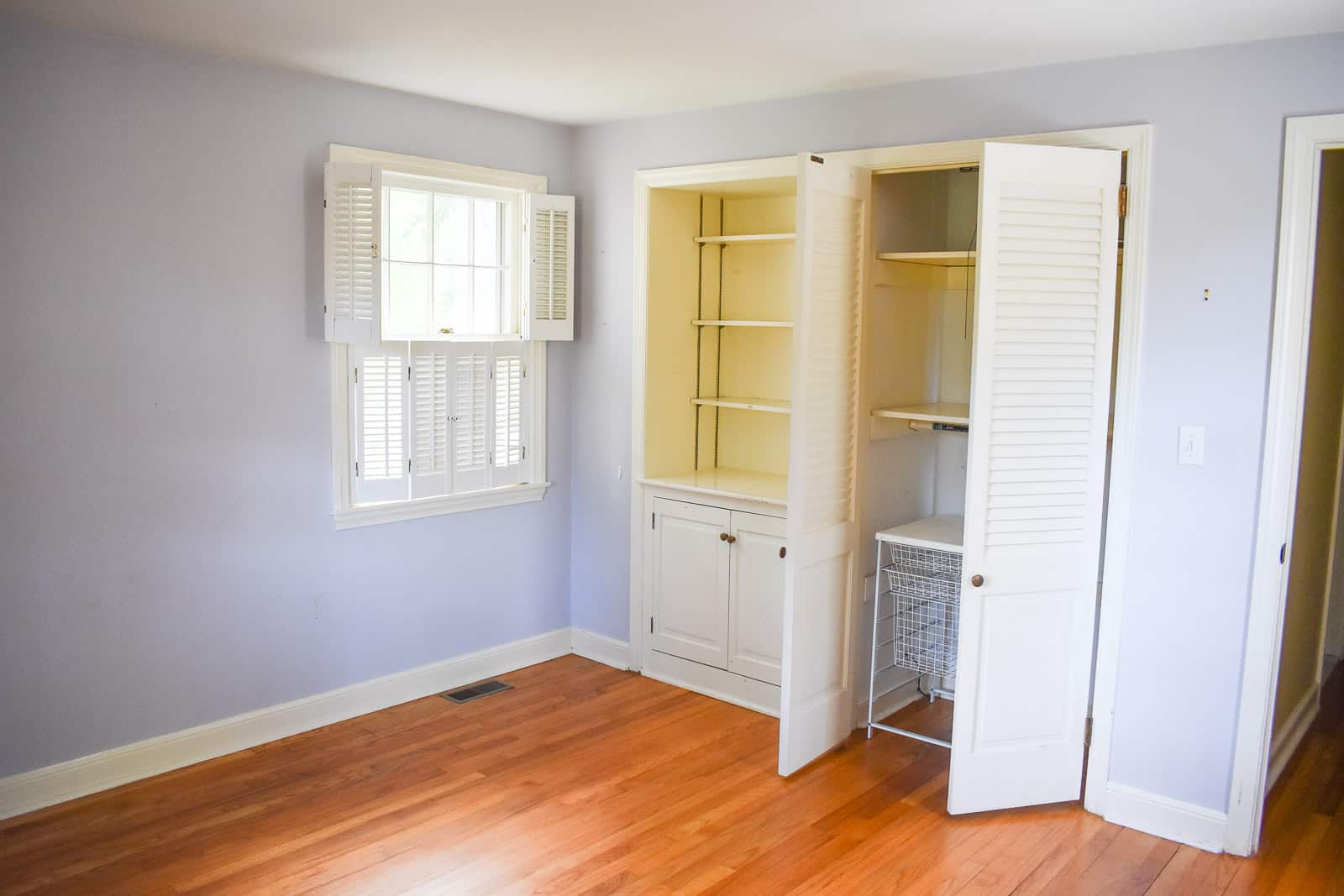 This space needs to work in a few different ways. 1. It needs to be PRETTY! This is MY space and I really want it to be an example of everything I love: color and pattern and texture and unexpected fun. 2. When we moved, I was essentially combining three work spaces (outdoor shed, indoor office, craft dresser) into one… so this room needs to have mega storage. 3. Video. With 3 windows, this is a nice bright space, so I want one neutral wall to act as a video backdrop.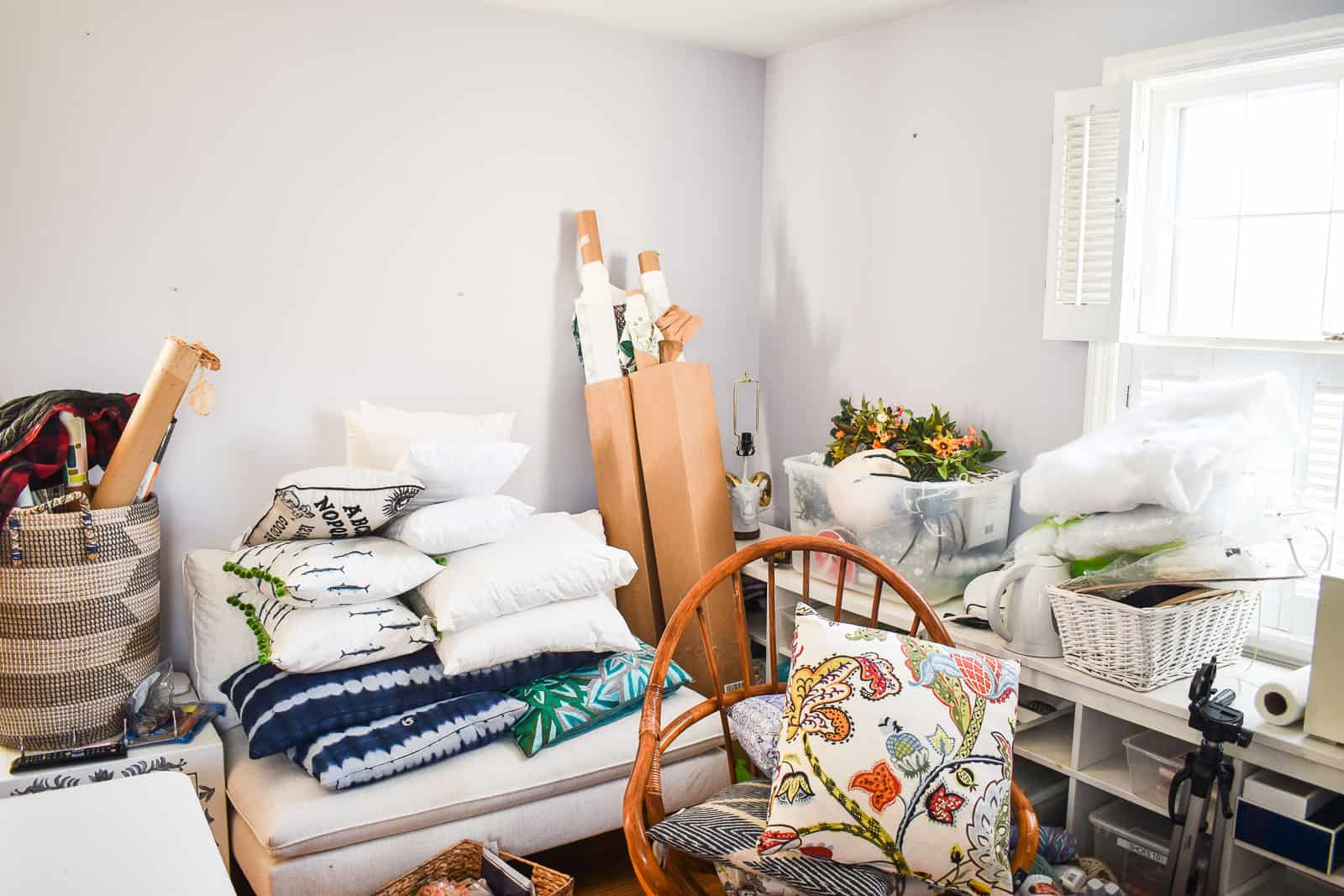 One other major thing to keep in mind… this is a RENTAL. I can paint and do anything that can be undone when we move out… but no construction or building or permanent changes.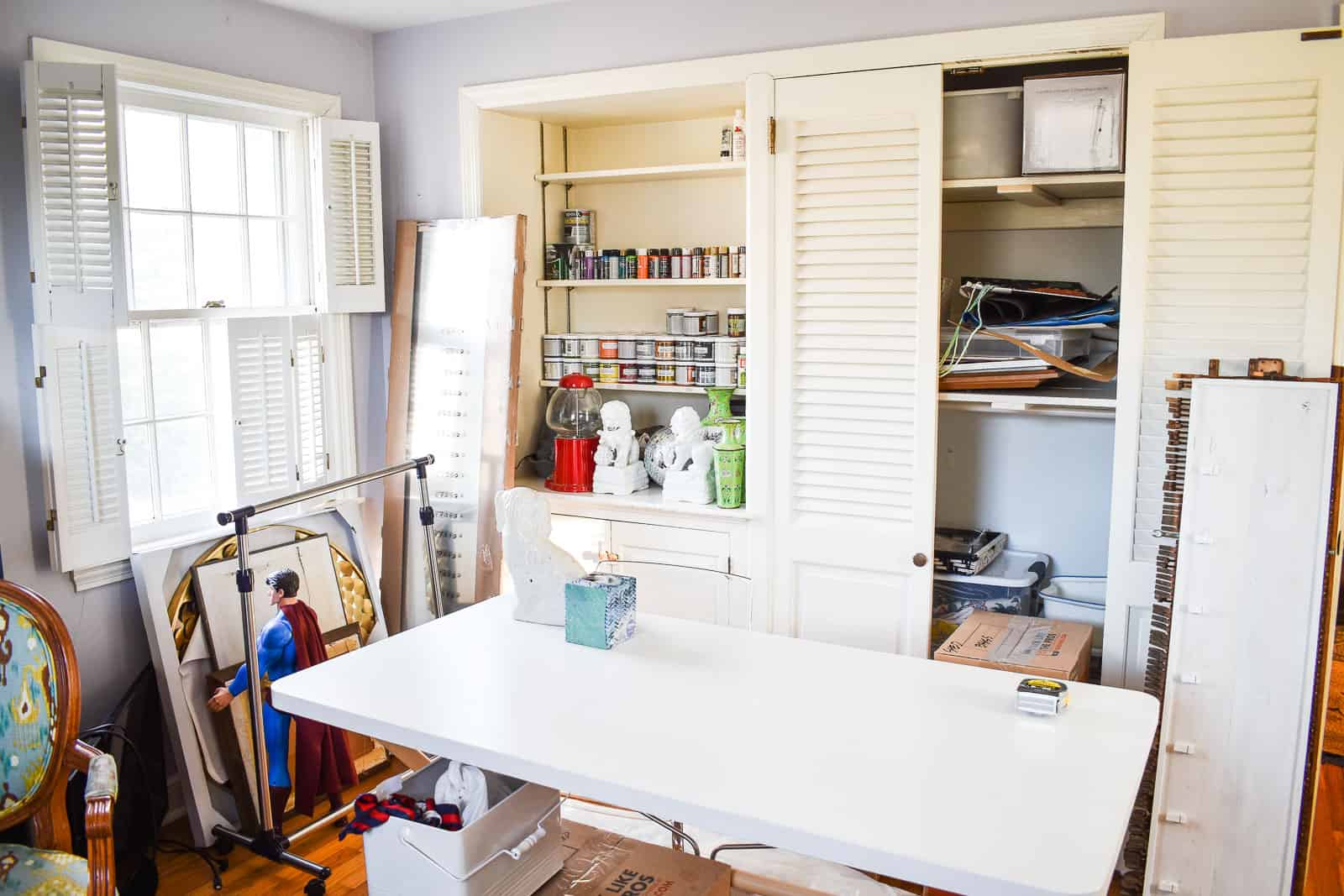 With all of that in mind… here's the eclectic and bold vision board I came up with: an accent wall, removable wallpaper, storage, and DIY elements scattered throughout!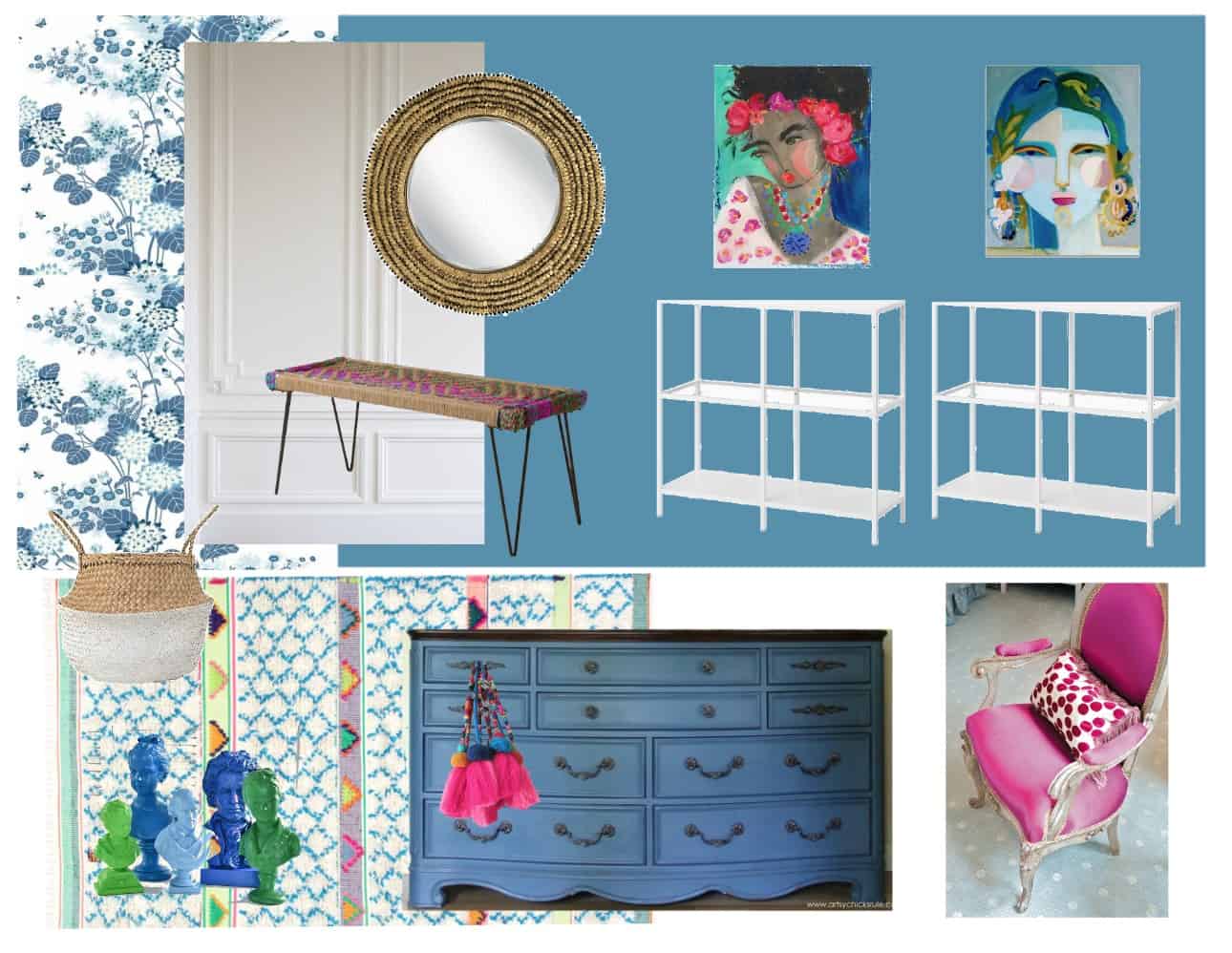 I have big plans for FrogTape® in this makeover. Notice the bold accent wall… FrogTape® will help keep that sharp and clean. I love decorative molding but that doesn't fit into the 'nothing permanent' plan so… I'm going to use FrogTape® to fake it. I also have a few existing items that need to be painted to fit into the office scheme and I plan to use FrogTape® to make all that work!
I'm using a handful of items from the old house: our old white desk, a bench, a rug, my old office shelves and then one of my favorite Craigslist purchases ever: a wonderful 6-drawer bamboo dresser. It was sitting in our barn at the old house and I can FINALLY bring it back in and give it a home. Hoarding has its perks! I have to figure out whether wallpaper will work as a ceiling treatment… and generally start to work some makeover magic.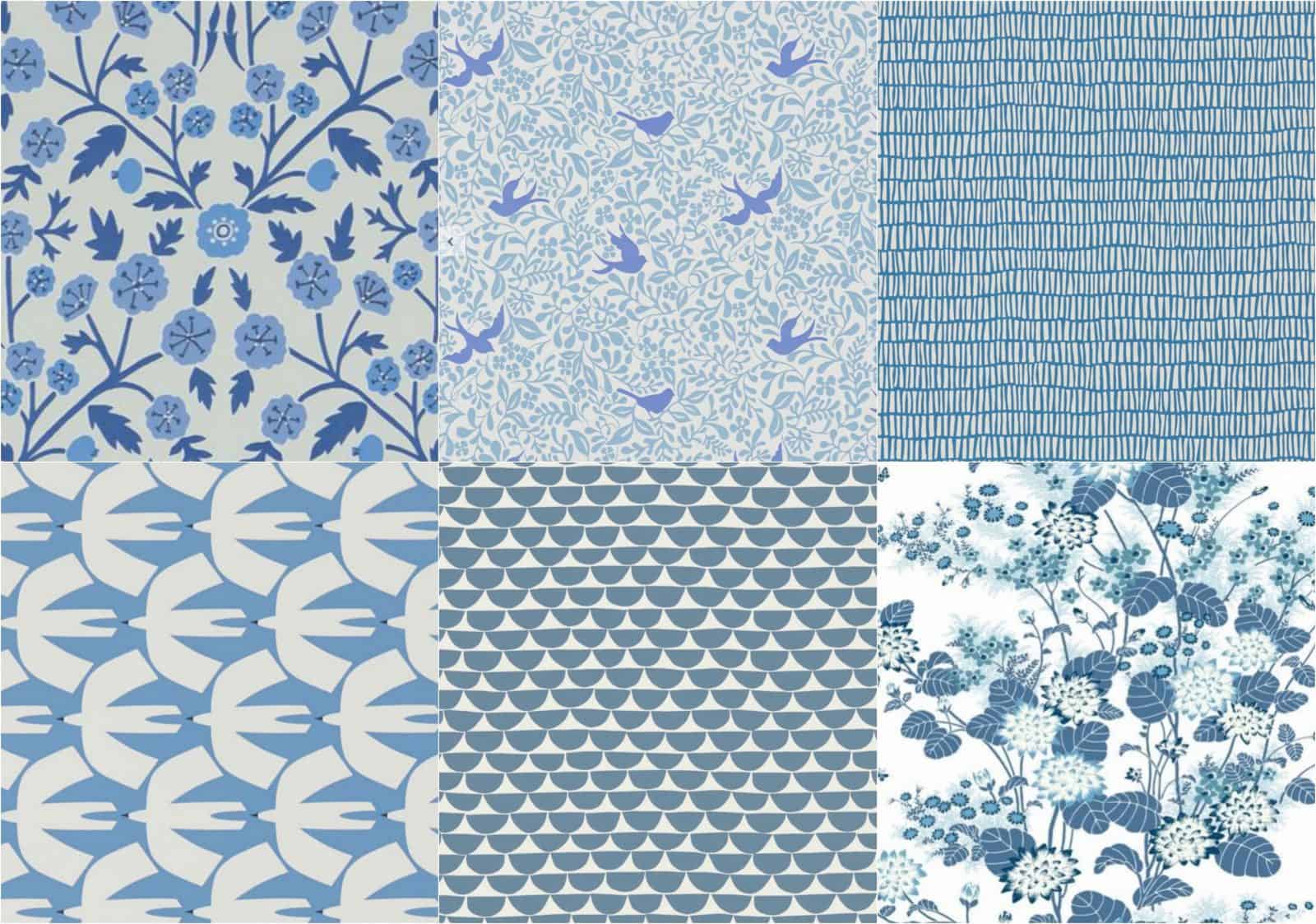 I can't wait to clear this room out and GET STARTED!
Next week, I'll post the progress and share all of the ways I've used FrogTape® to help DIY this office on a budget of $1000. Best part??? GUYS… the winner of the Paintover Challenge gets to donate $10,000 to the charity of their choice!! How incredible is that?? I've chosen the amazing Amos House. I got to know them when I helped design a space there this fall, and it is such a wonderful community organization. In a few weeks, I'll be asking for your help voting… thanks in advance!!