Green Spring Entry
Spring is here in Connecticut and I CANNOT WAIT to bring a little color to our drab front entry. The rental house doesn't have quite the same lovely architecture as our old home, so adding some accessories to the front door to welcome people was mission critical.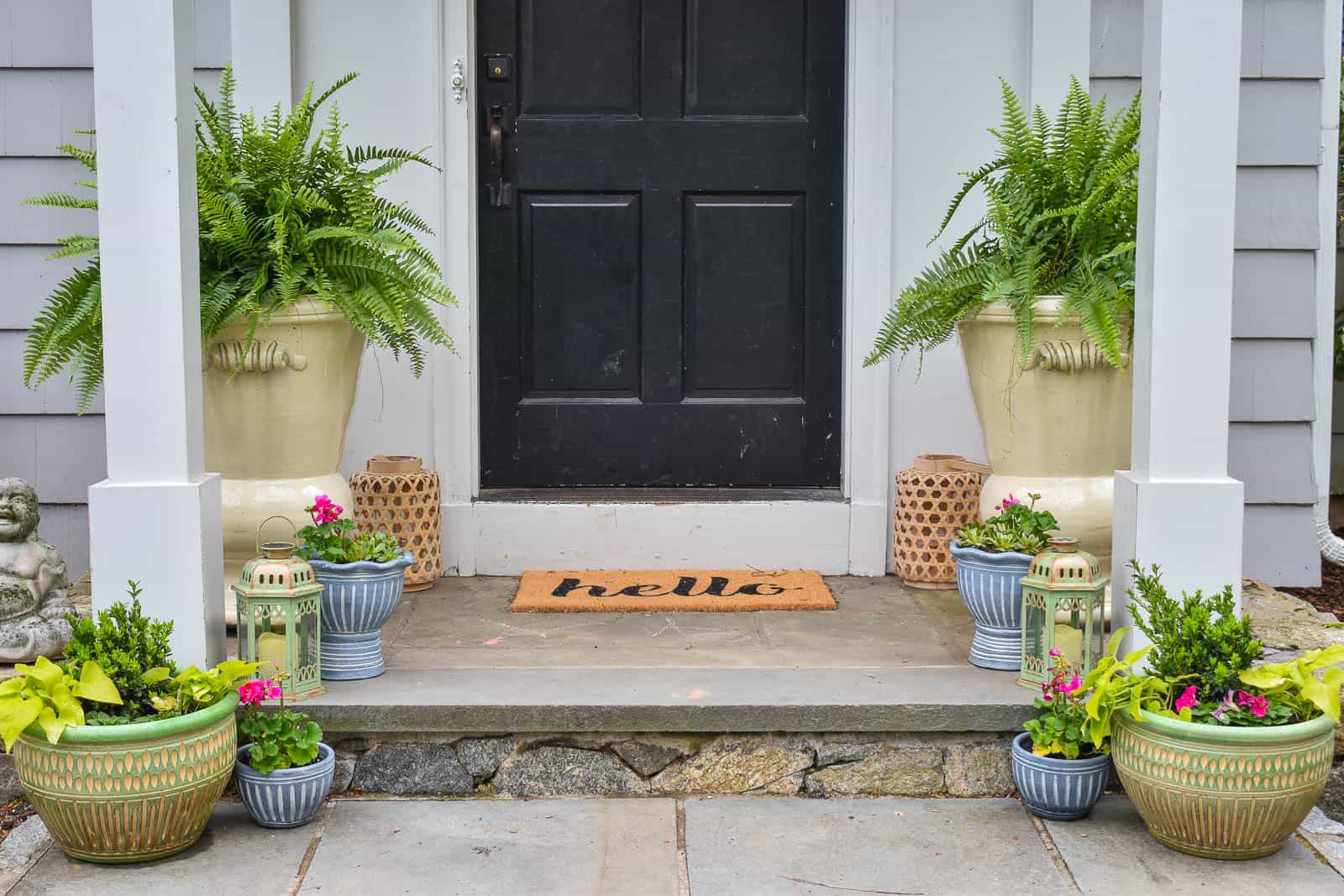 Disclosure: I'm partnering with Christmas Tree Shops andThat! for this post.
Hello and welcome to all of you visiting thanks to my friend Heather! (Tell her hi for me!) Our front entrance was pretty bare and not very interesting. We had two large planters from the front porch of the old house. They're pretty nice planters (albeit a little top heavy) so I don't want to rush in and paint them so I tucked them behind the columns. With a large plant in there I think they'll anchor the space nicely.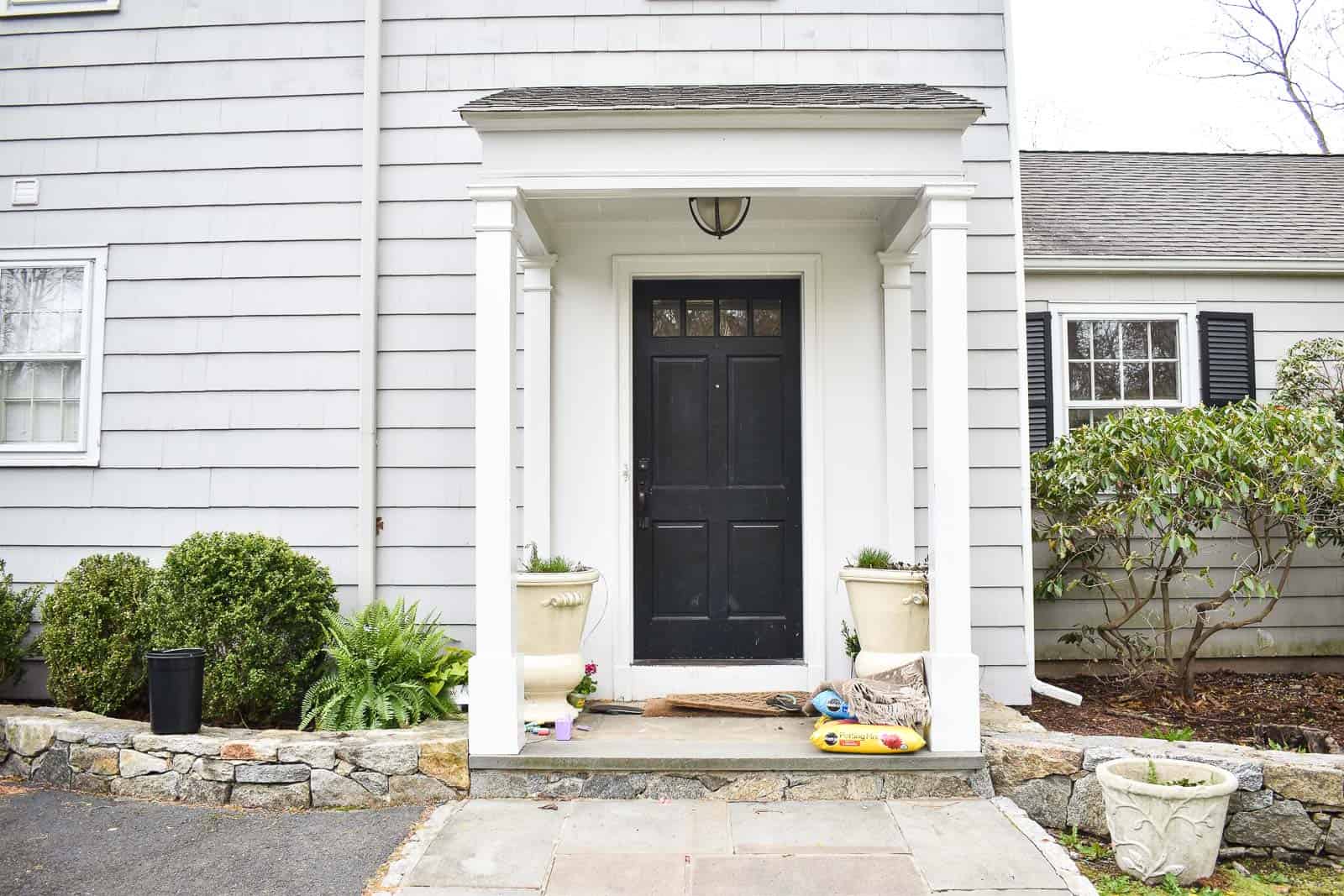 For the rest of the entry, I headed to Christmas Tree Shops andThat! I wasn't exactly sure what I was looking for but when I walked up to the store, the first thing I saw was this gorgeous green pot. At under $20, it levitated into the cart! They also have a smaller size, but I didn't want to be too matchy matchy.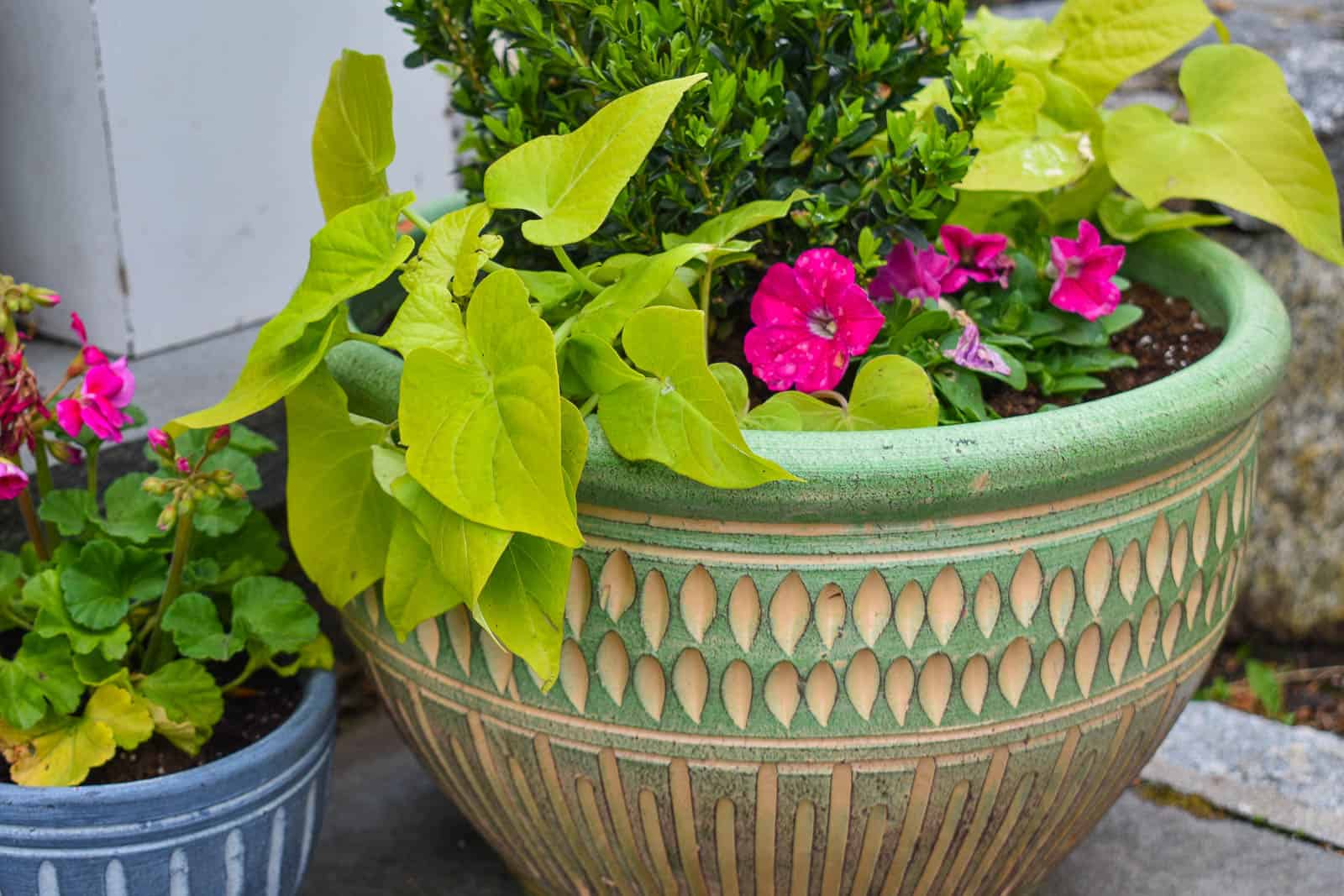 I'm getting ahead of myself a bit… before I planted, I arranged the pots along with each plant just to make sure I had the right balance.  I also had to drill a hole in the two gray planters to provide better drainage also.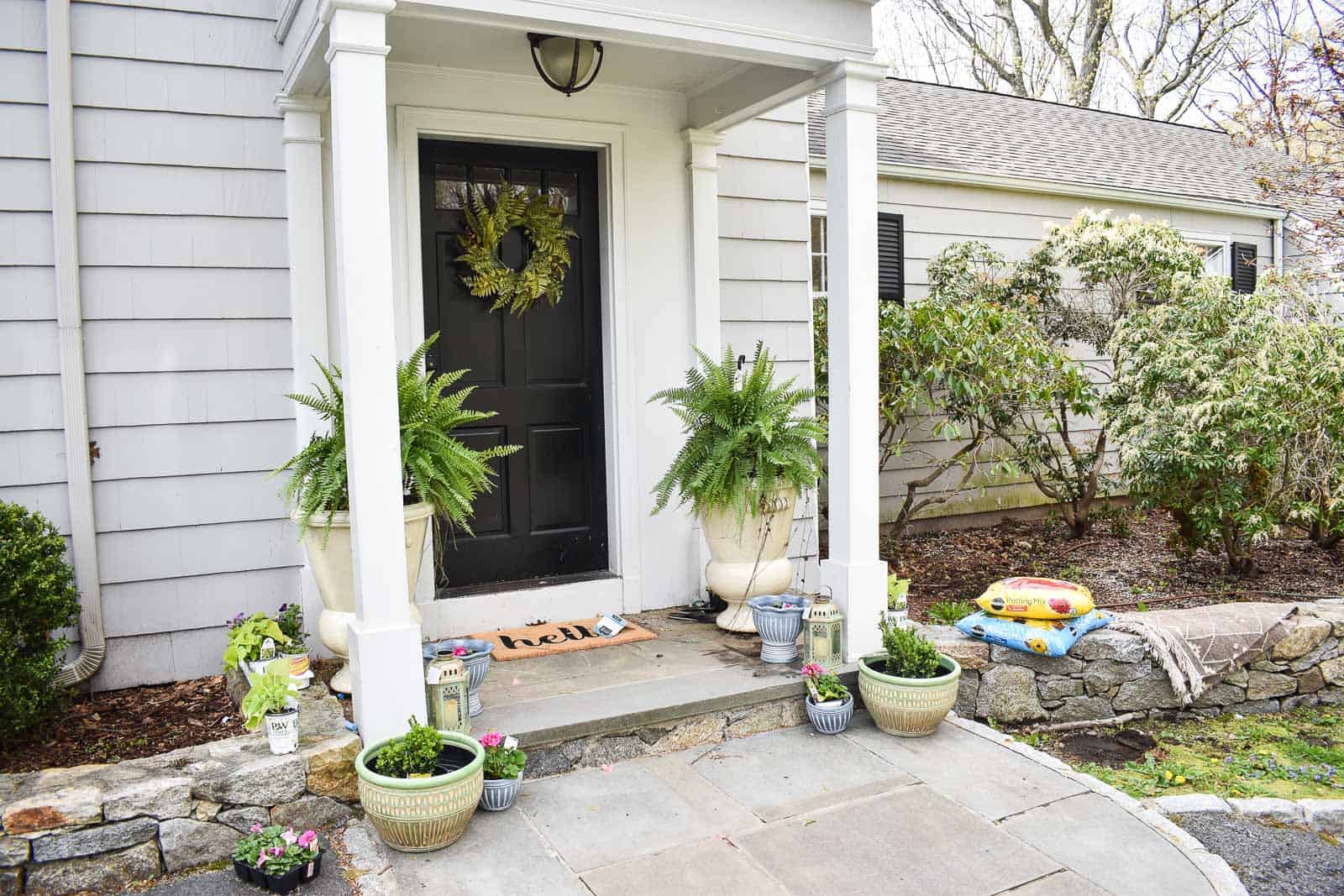 Once I had the right arrangement, I added potting soil and planted my plants! I paired those fun pedestal style gray planters with the larger green planter and the coordinating smaller ones to give myself a grouping of three pots for each corner of the entryway.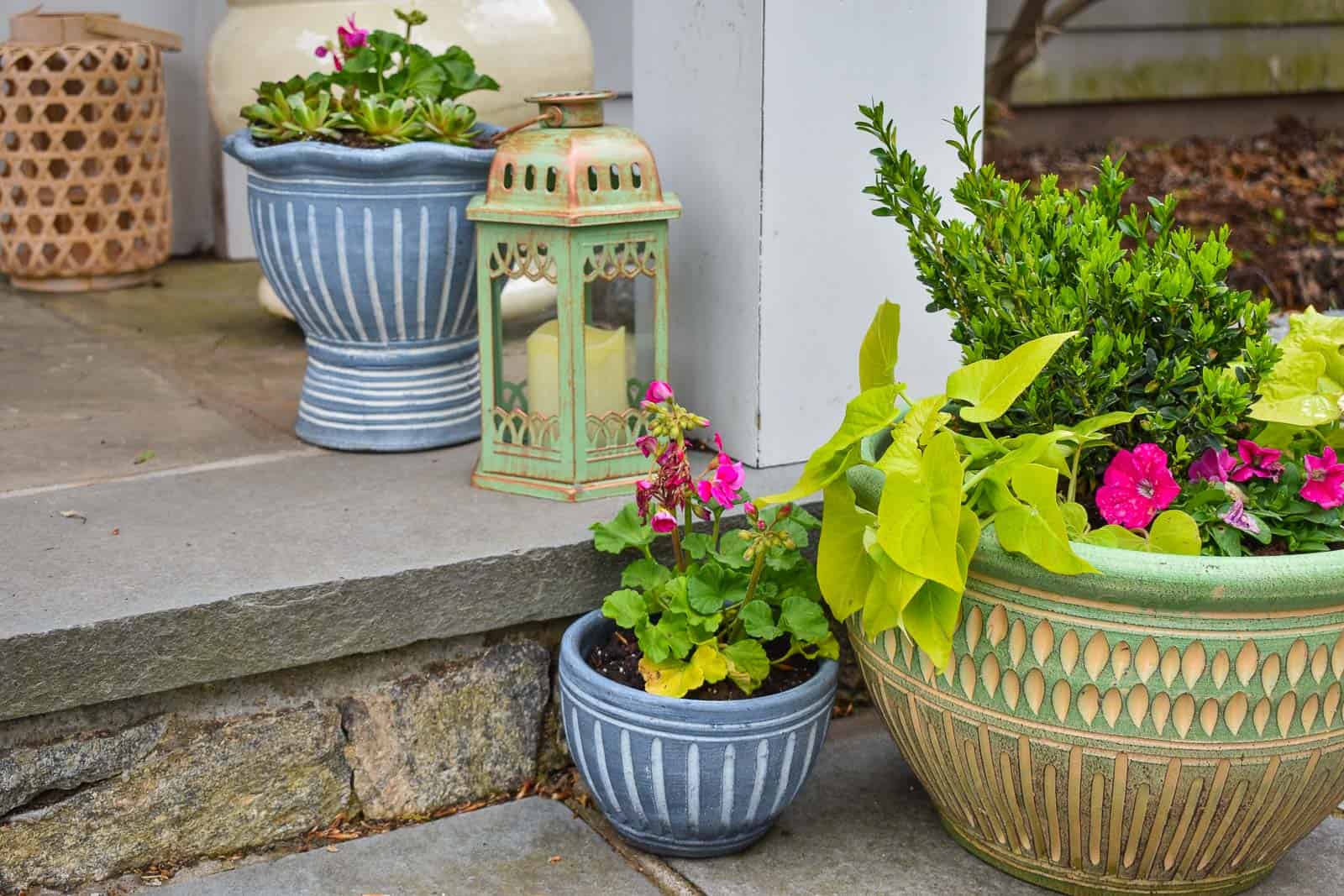 One of the things that's different about this house is that we're not right downtown anymore so we don't have streetlights. Which means if we get home at night… the front entrance can be DARK. These solar lanterns are not only the perfect color, but they turn on automatically at night and give off the best welcoming light.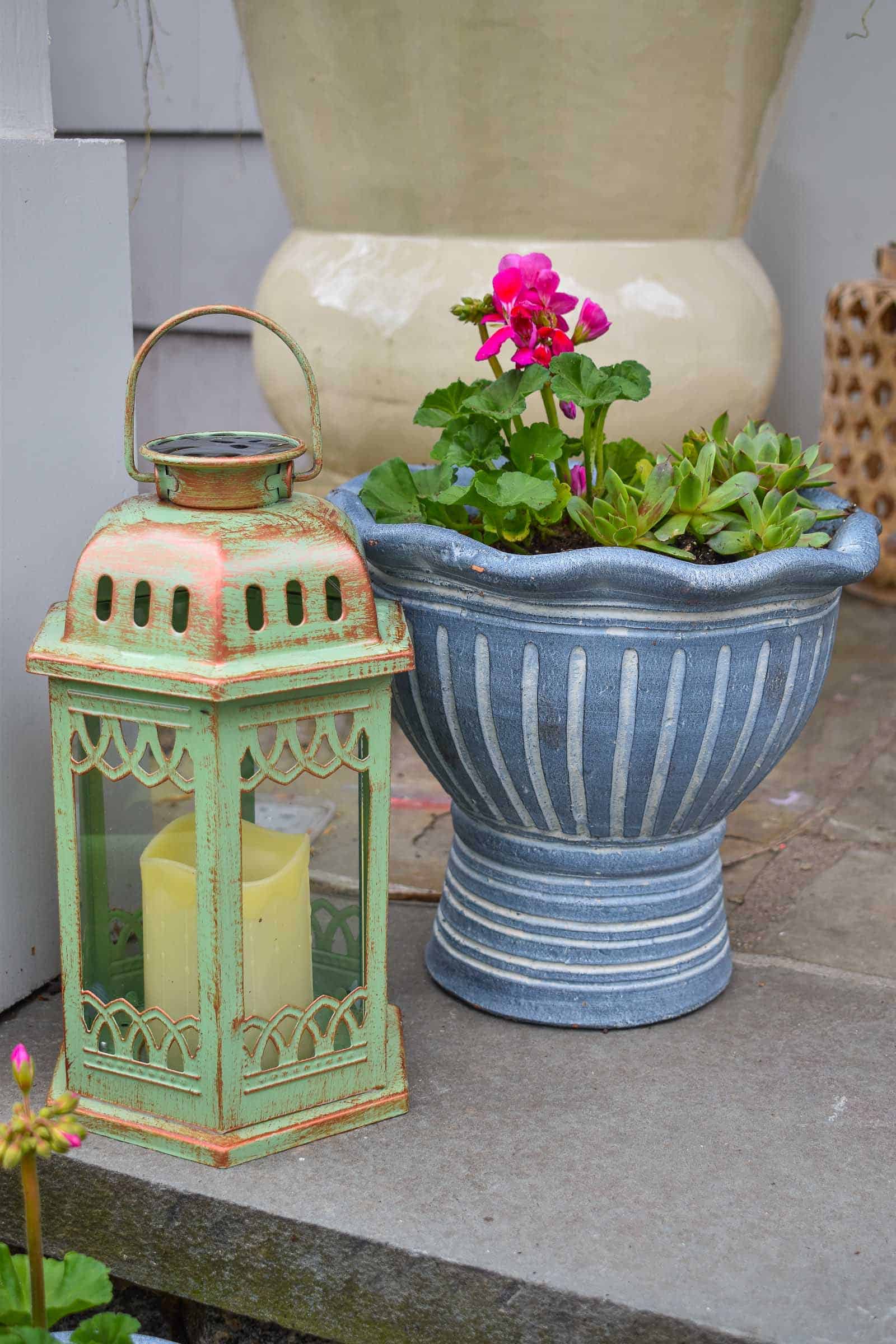 Those two rattan lanterns aren't super practical but I adore them and can't wait to fill them with strands of micro LED lights . They have a glass insert and will be perfect out back on the patio table as well. For now they're under cover on either side of the front door.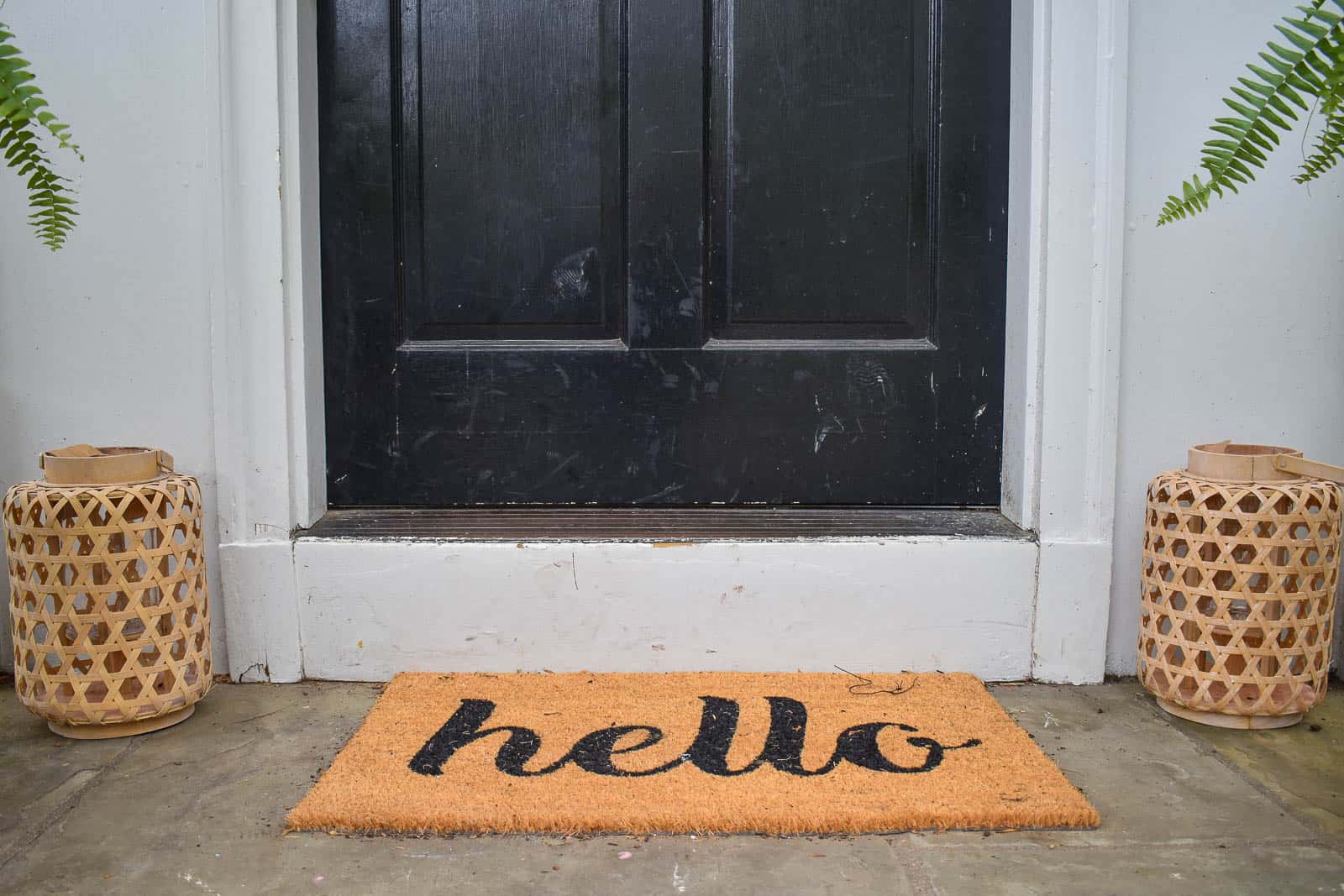 Our old door mat was beat up. This cute new addition makes such a difference. I'm thinking of grabbing a larger all-weather rug to go under it like we had in the old house. There are lots of options at Christmas Tree Shops andThat! but I wasn't sure how they would look with my already busy green and gray arrangement.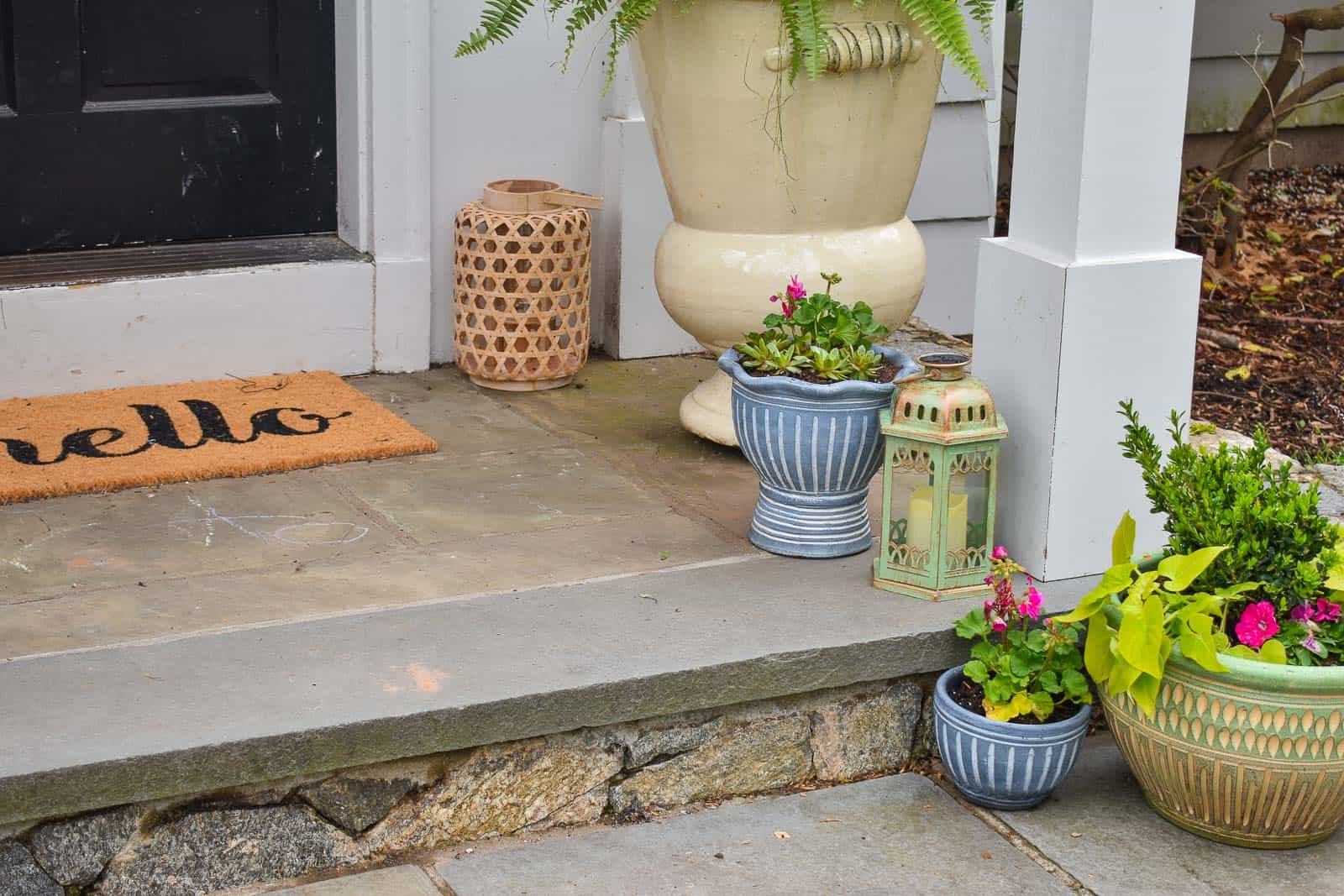 Finally, that faux fern wreath and the metal orb look great against the black front door. I always grab two of those large ferns from The Home Depot in the spring so the wreath coordinates perfectly. The other plants are succulents, geraniums, petunias and sweet potato vines. I tend to reach for the same combinations… probably because I know there's a reasonable chance I might keep them alive.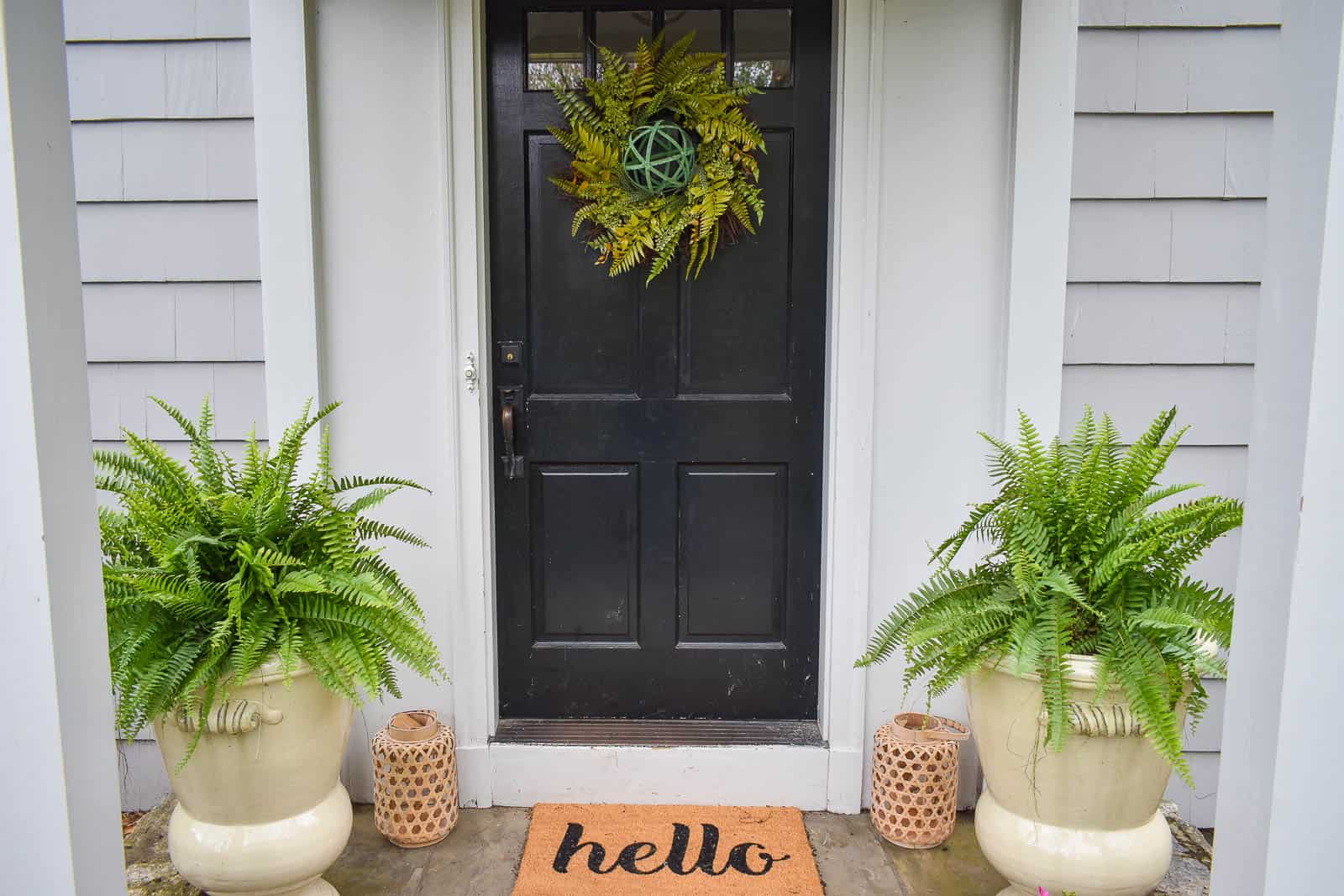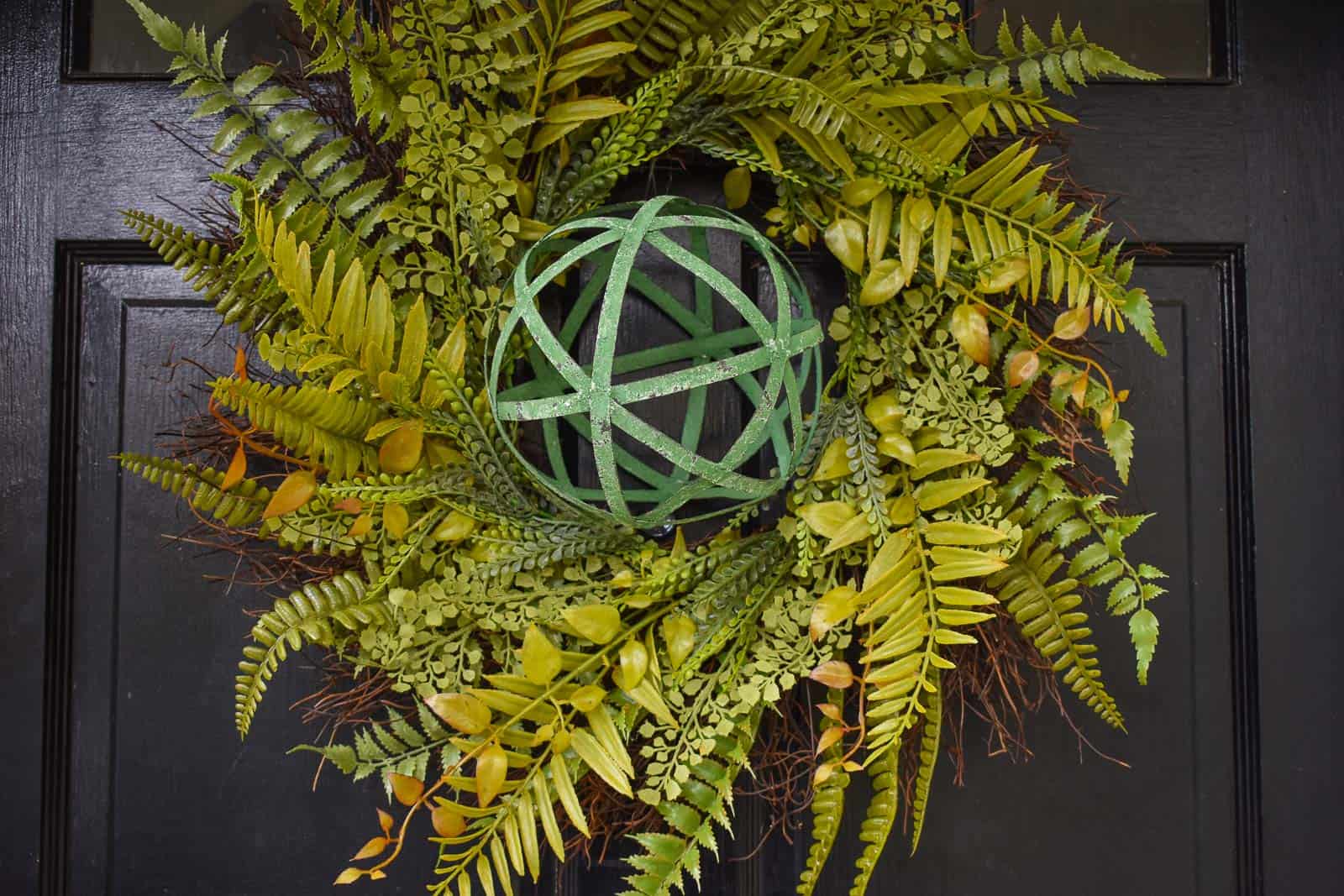 I have to admit that I don't love the exterior of the rental. The windows seem a little small… there always seems to be a trash can or two in the driveway… but having a welcoming front entry has made such a positive difference. I love pulling up and seeing those green plants. I love taking the dogs out before bed and having the faint flicker of the solar lanterns. It was such an easy update!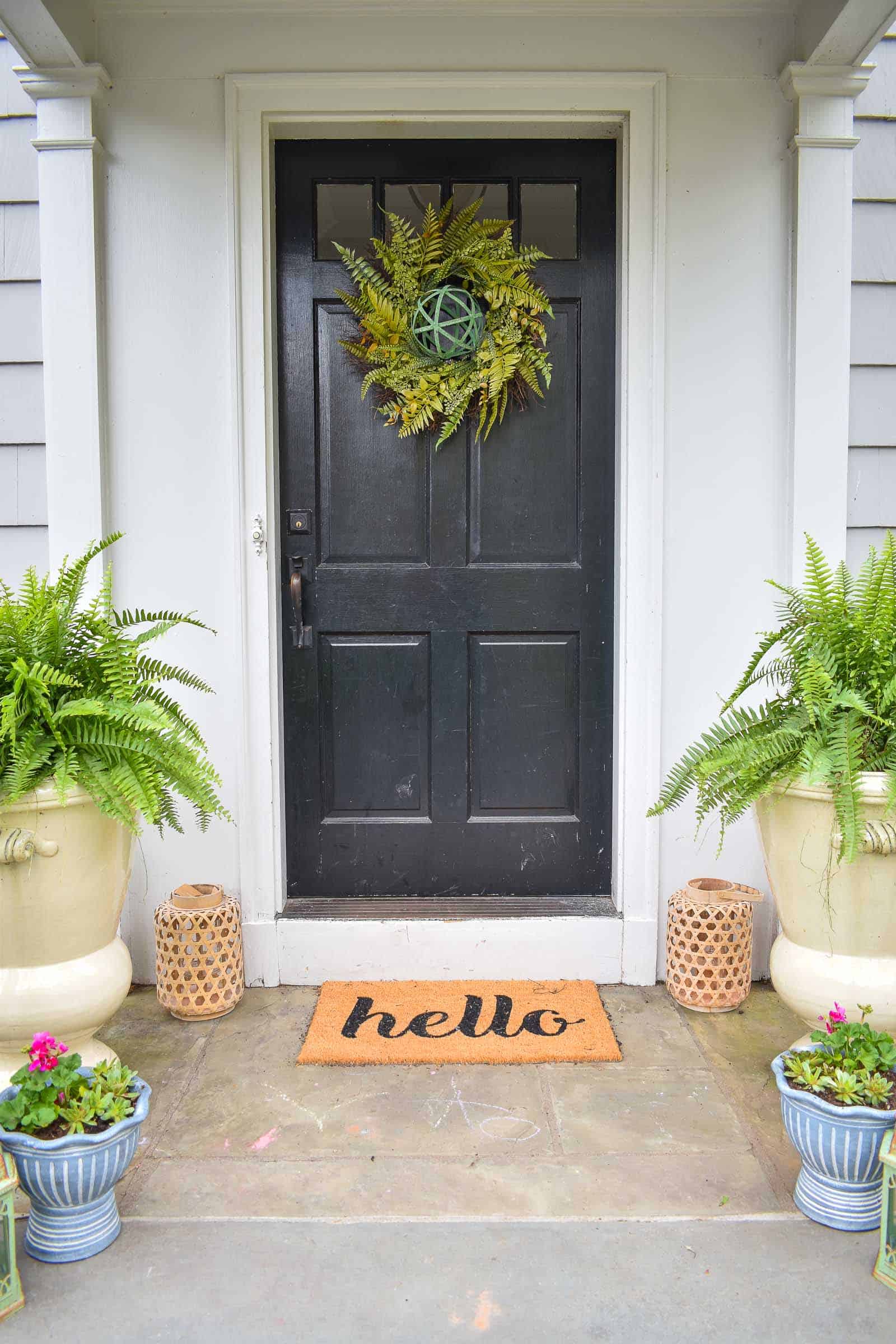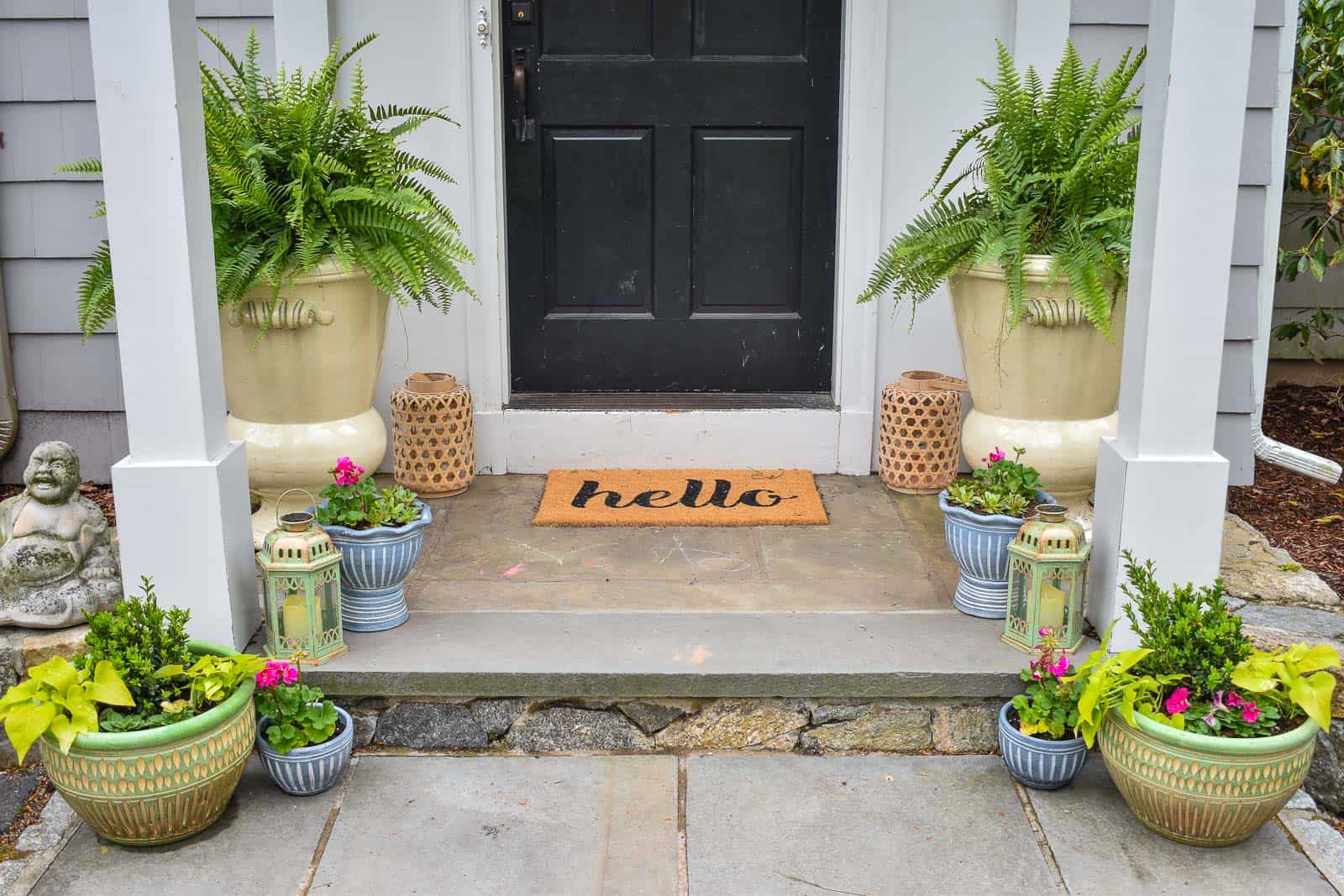 Thanks again to Christmas Tree Shops andThat! for always having everything I need for… everything. Whether an outdoor entry or a colorful tablescape… I can always find something. Keep the fun going by visiting Nicki's house next!
Southern State of Mind    |   At Charlotte's House   |  A Tufted Life   |
Jor Decor   |    Aratari at Home