Holiday Projects with FUJIFILM Instax®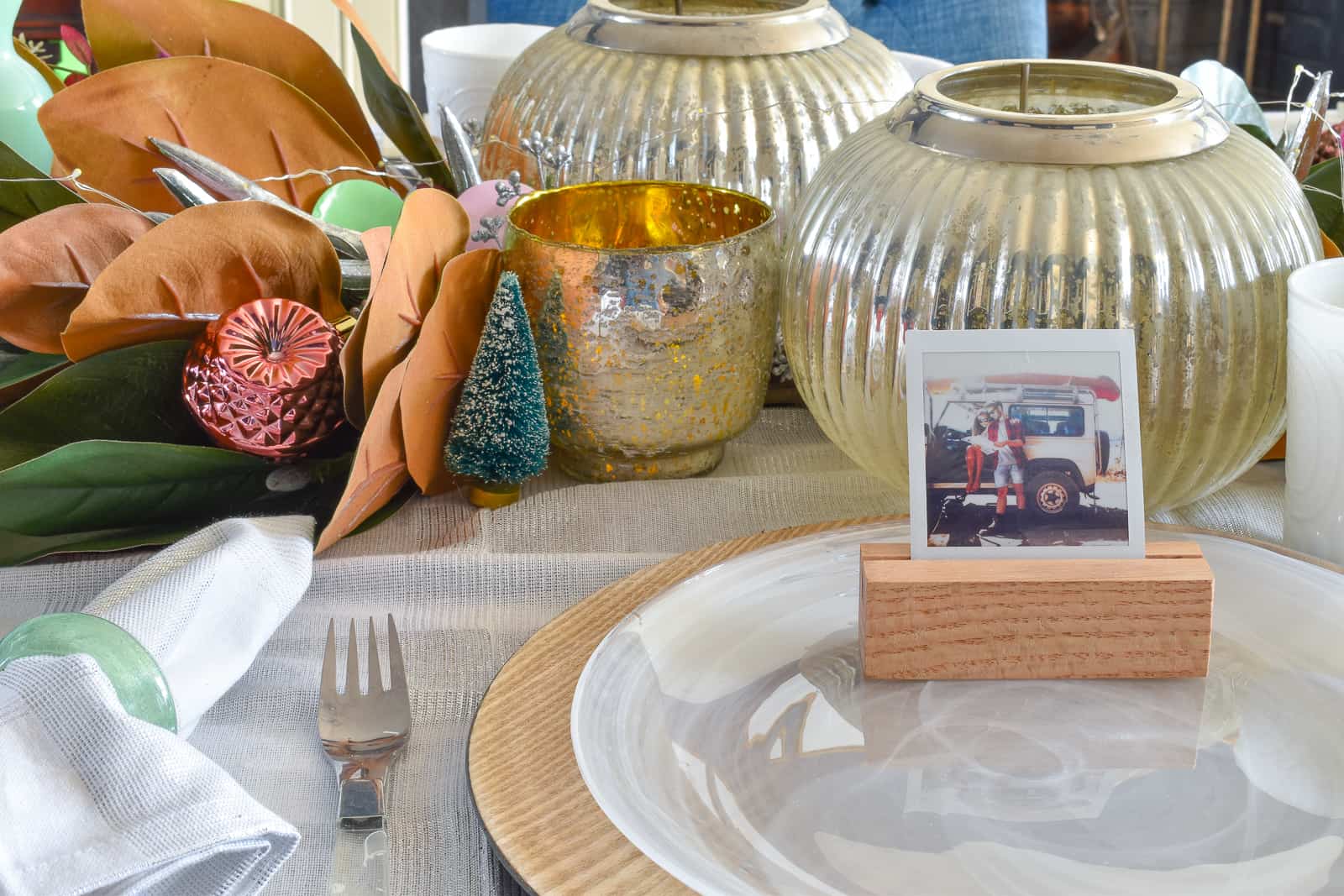 Disclosure: I'm THRILLED to be partnering with my friends at FUJIFILM Instax® for this holiday post. 
A couple of months ago, I had a blast preparing holiday crafts for my friends at FUJIFILM Instax® for a Christmas in July media event…. Fast forward a couple of months, and here we are, within striking distance of the holidays so I wanted to share some of the ideas we came up with!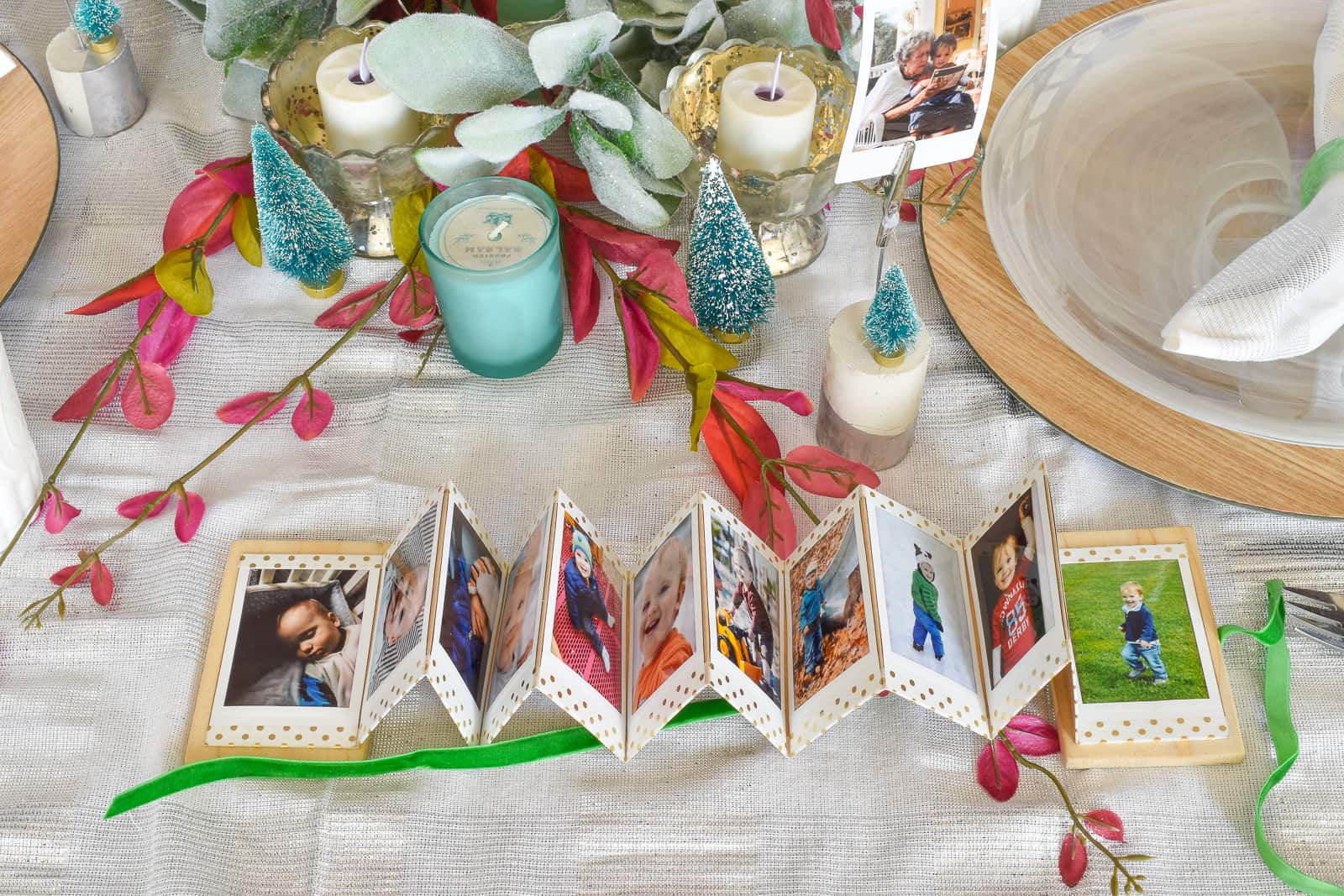 You guys know the Instax products… there are many versions, but all are SO fun to use. For these crafts, I'm using the FUJIFILM Instax® Mini 9 camera, FUJIFILM Instax® Mini 70 camera, the FUJIFILM Instax® SQUARE SQ10 camera and my favorite, the FUJIFILM Instax® SHARE SP-2 Smartphone printer.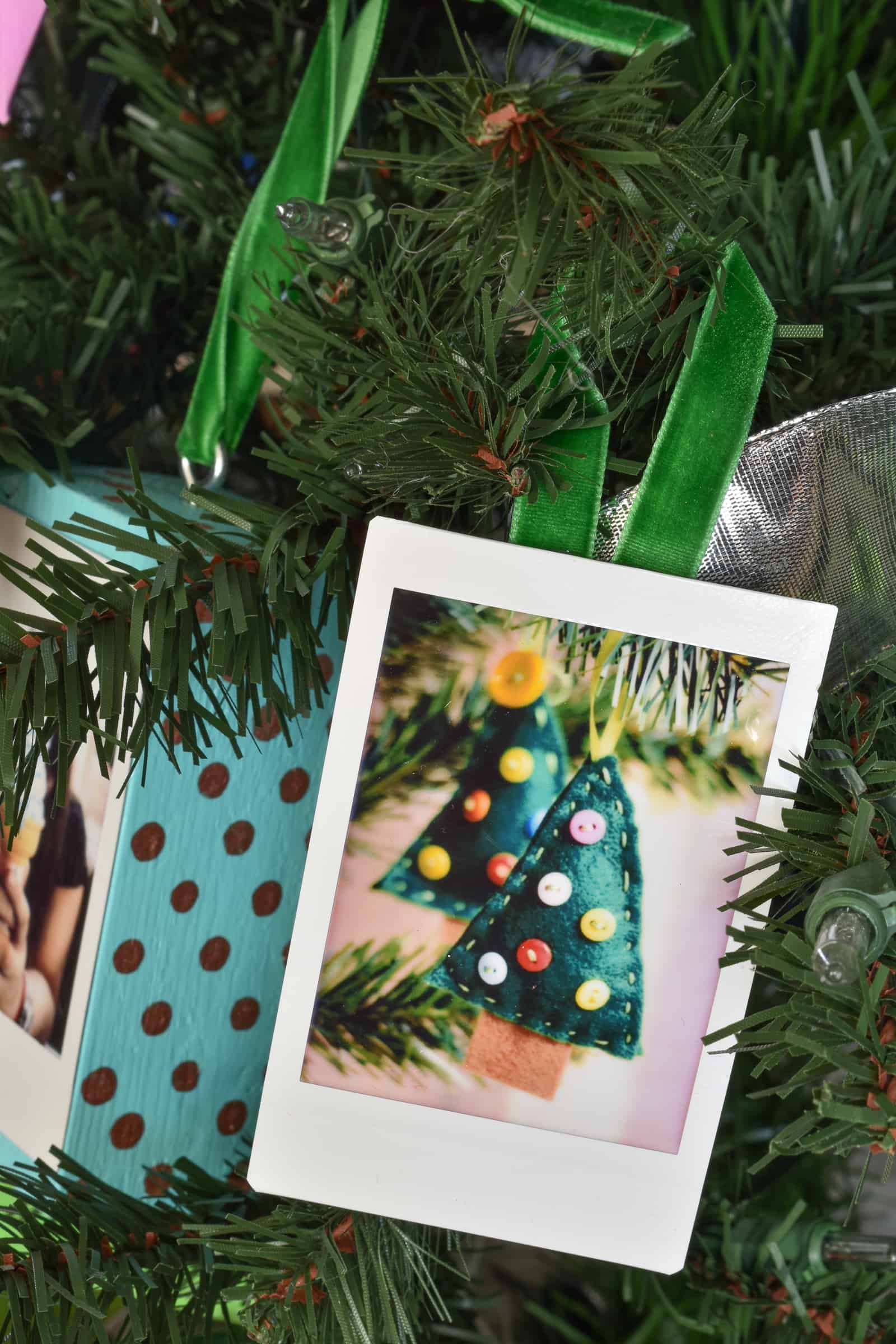 This first project is a place card holder, and I love it. It took maybe 12 seconds to make, but is super sleek and clean. I'm using a 1×1 piece of wood that I cut to be slightly larger than the Instax Mini film. I ran it through my table saw with the blade at a slight angle and then stained it. Because of the angle, the photo sits right in the place card holder and is adorable. You could use an actual picture of your guest, or just snap a seasonal image and use a Sharpie to write their name on the bottom.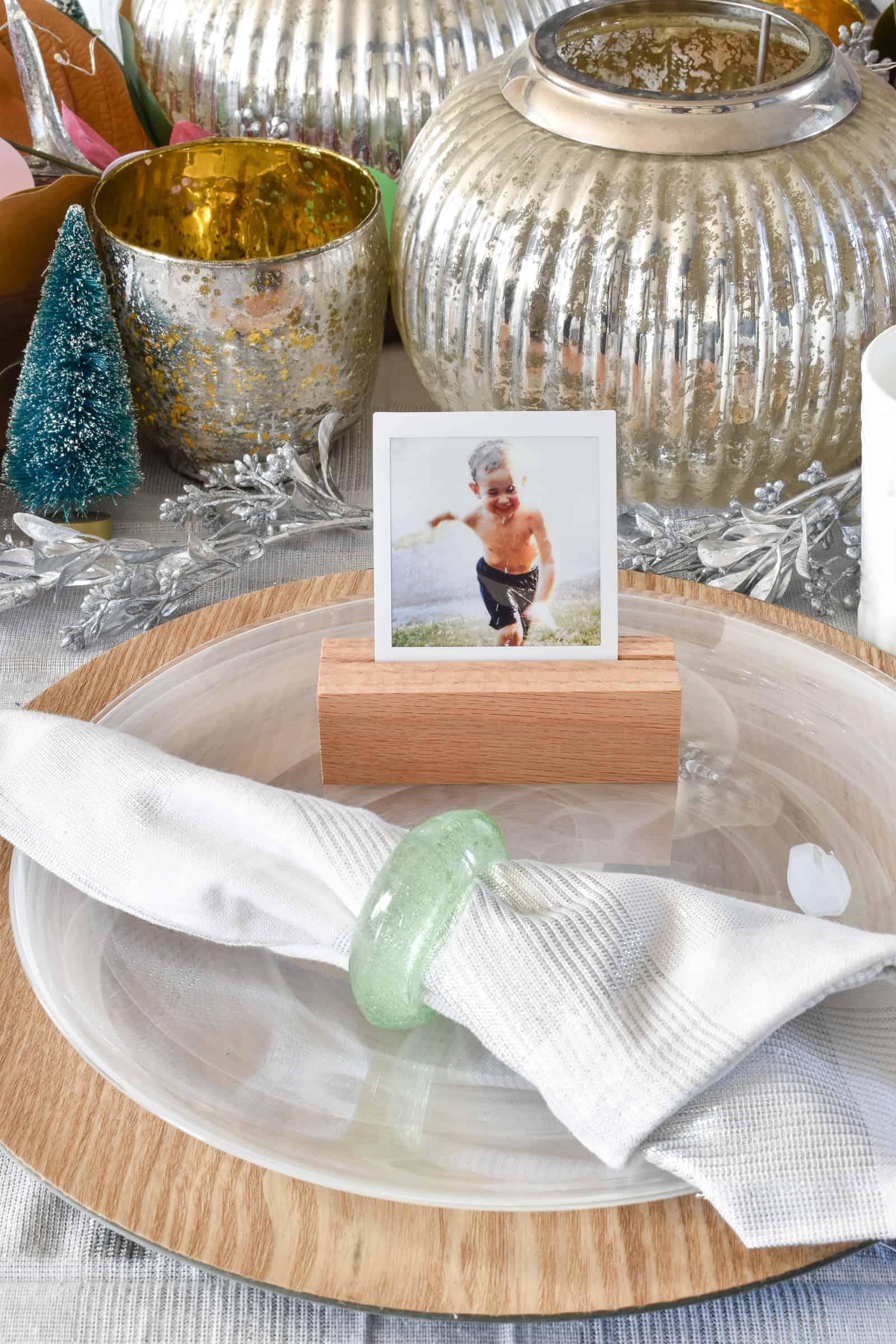 The Mini Instax film is the perfect size for these wooden ornaments. These take slightly longer than 12 seconds to make, but not much more. Cut the wood a bit longer than the film. Paint the wood and screw an eye hook into the top. Glue the photograph onto each side, and use a ribbon to hang. Feel free to add embellishments like ribbon around the edges or glitter or sequins… these could be great grandparents gifts for the kids to help with!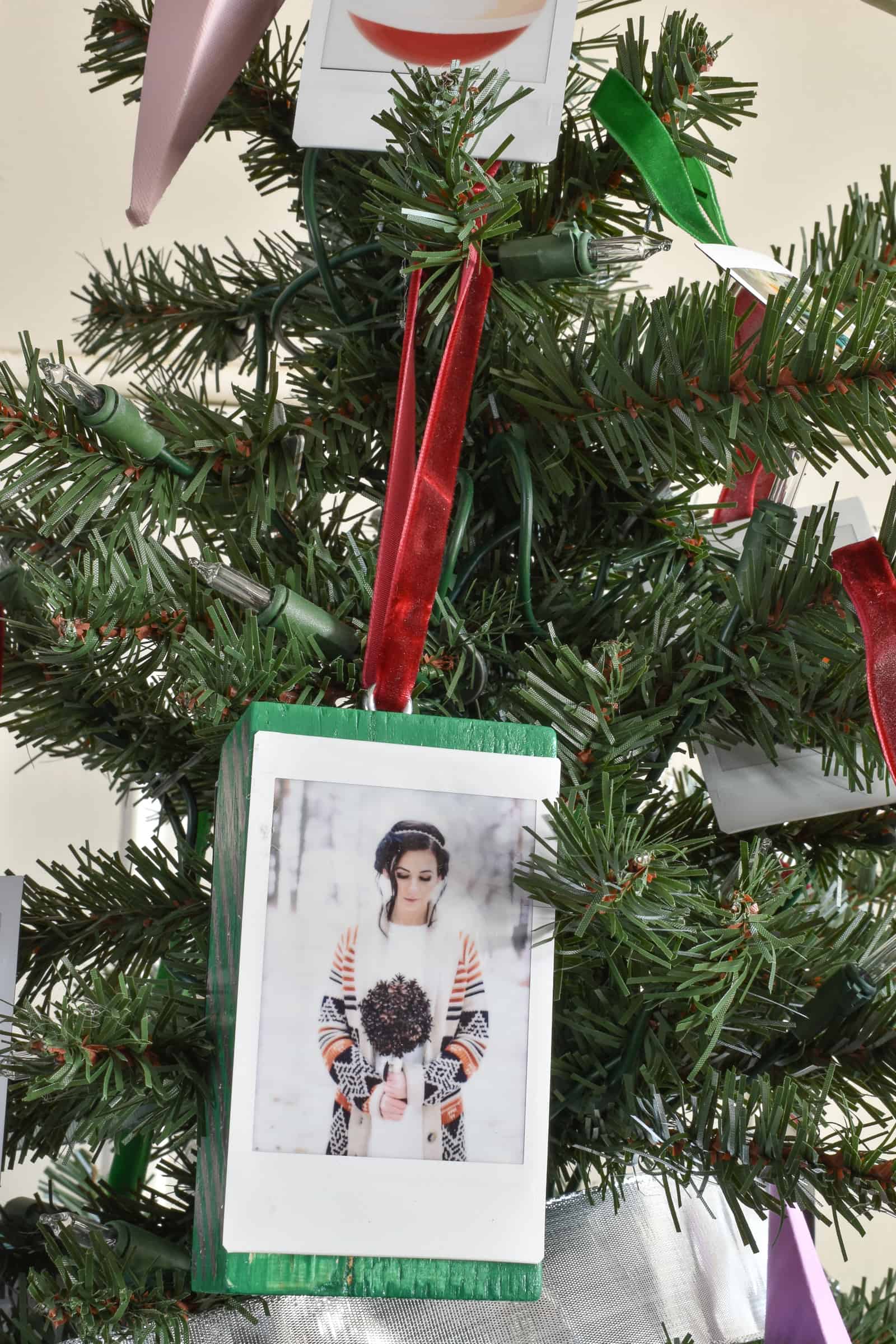 I also used some standalone print outs of ornaments (meta?!) with a nice velvet ribbon as ornaments, but they could EASILY double as gift tags!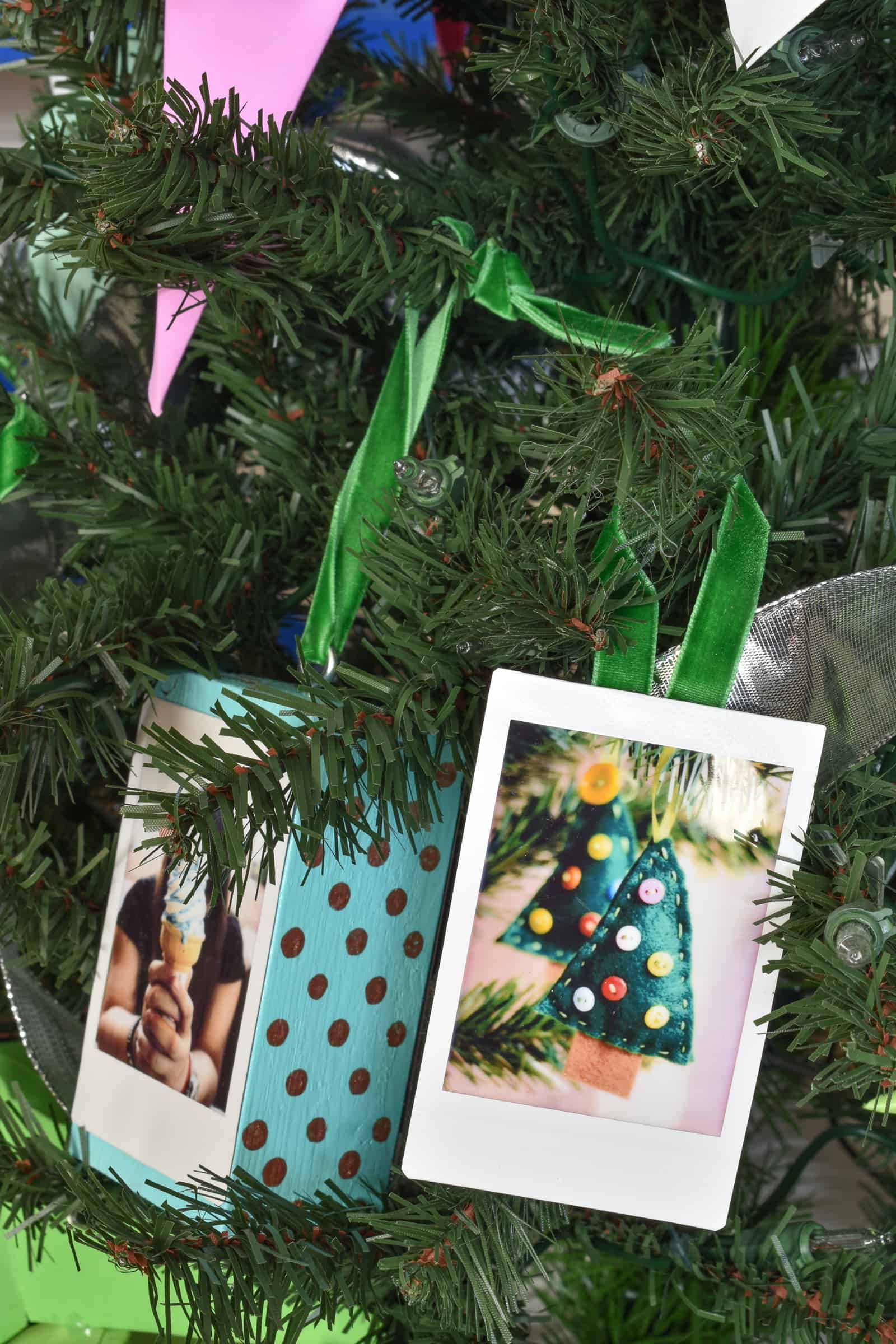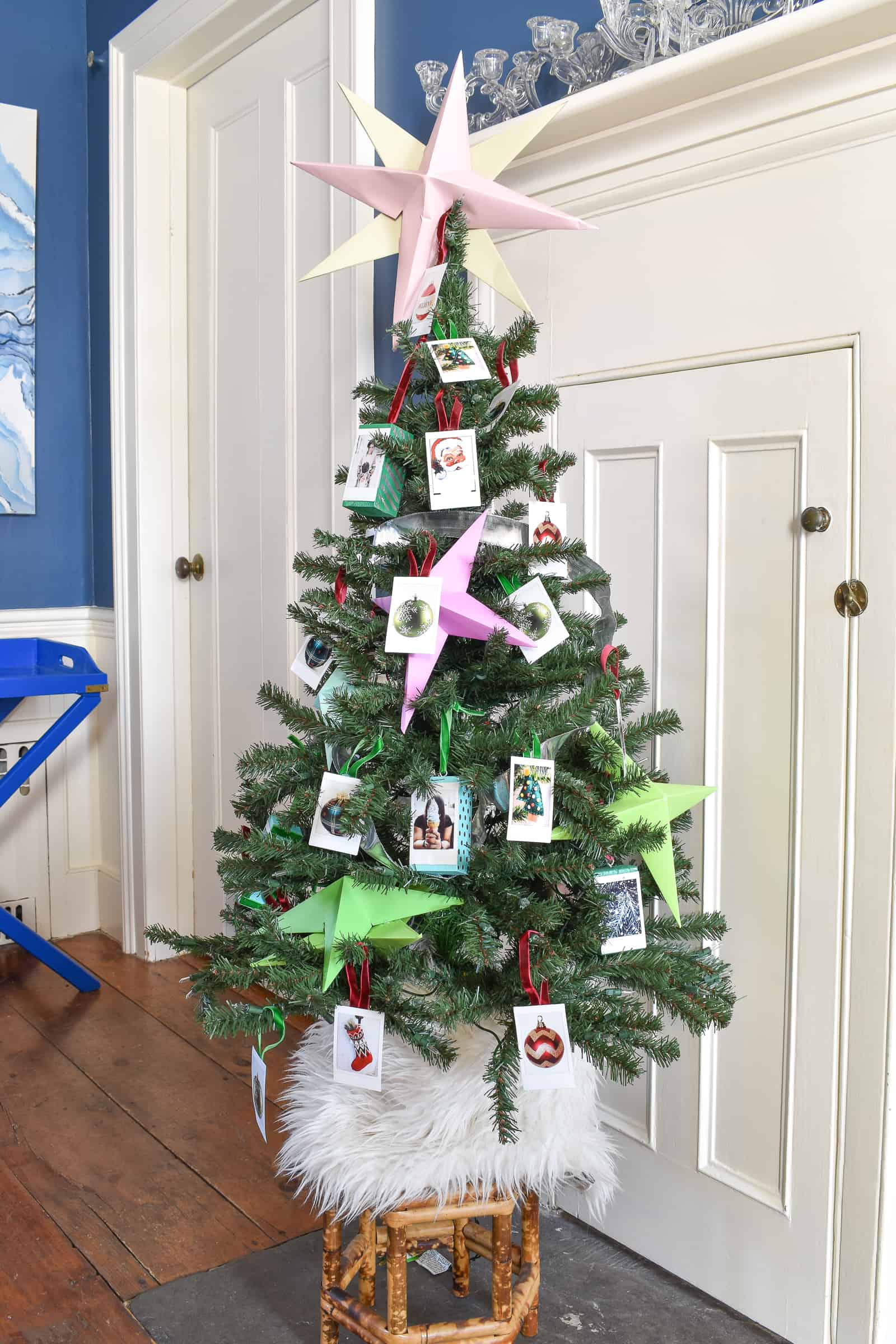 Using photographs as a calendar isn't an idea I can take credit for, but with the Instax it's just so easy! You can either print any image from your file via the printer or have fun around your house and neighborhood collecting images that might align with each month or each season! I used a piece of wood and then printed out the numbers 0-9 and 0-3 on the printer. You can't puncture the Instax film, but I glued some fun gold clips onto the board for the cutest desk calendar.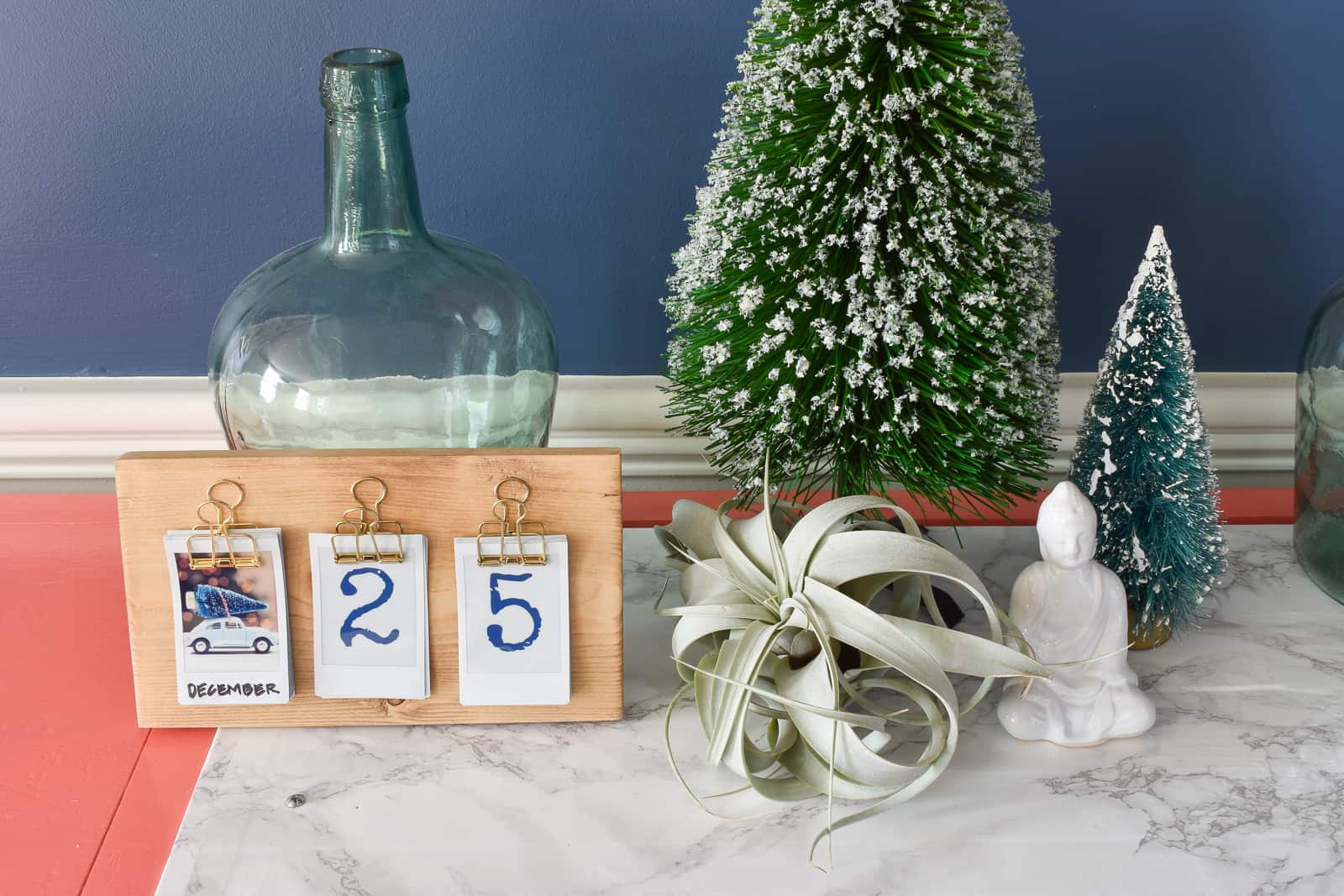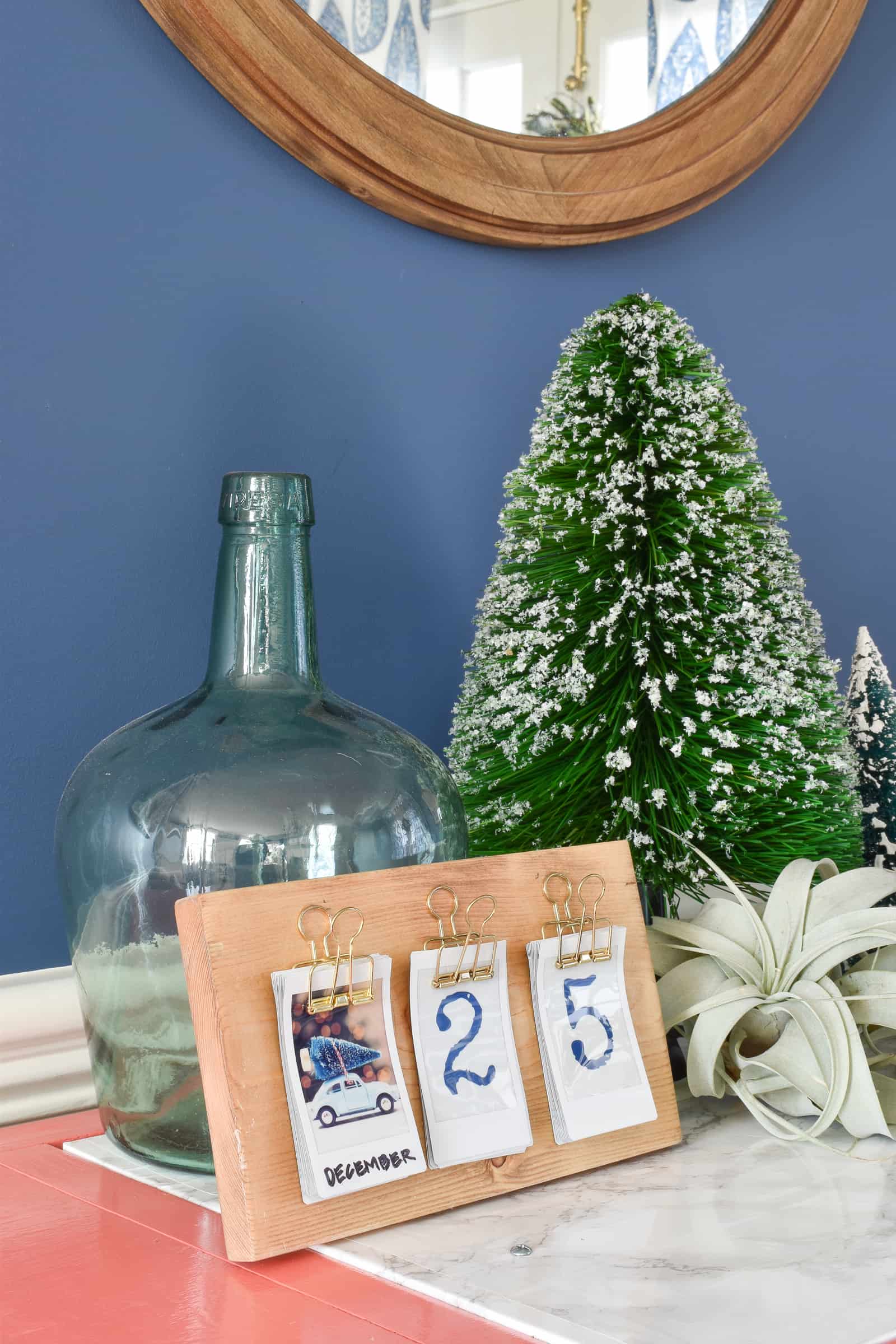 Have a newborn? These photo accordions would be the sweetest gift for a spouse or grandparent! Take or print out one picture of your child for each month of the year and glue them onto a simple strip of folded paper. I used some thin balsa wood on either end for the covers, but cardboard or cardstock would work just as well. Secure with a velvet ribbon for a modern version of the photo in the wallet!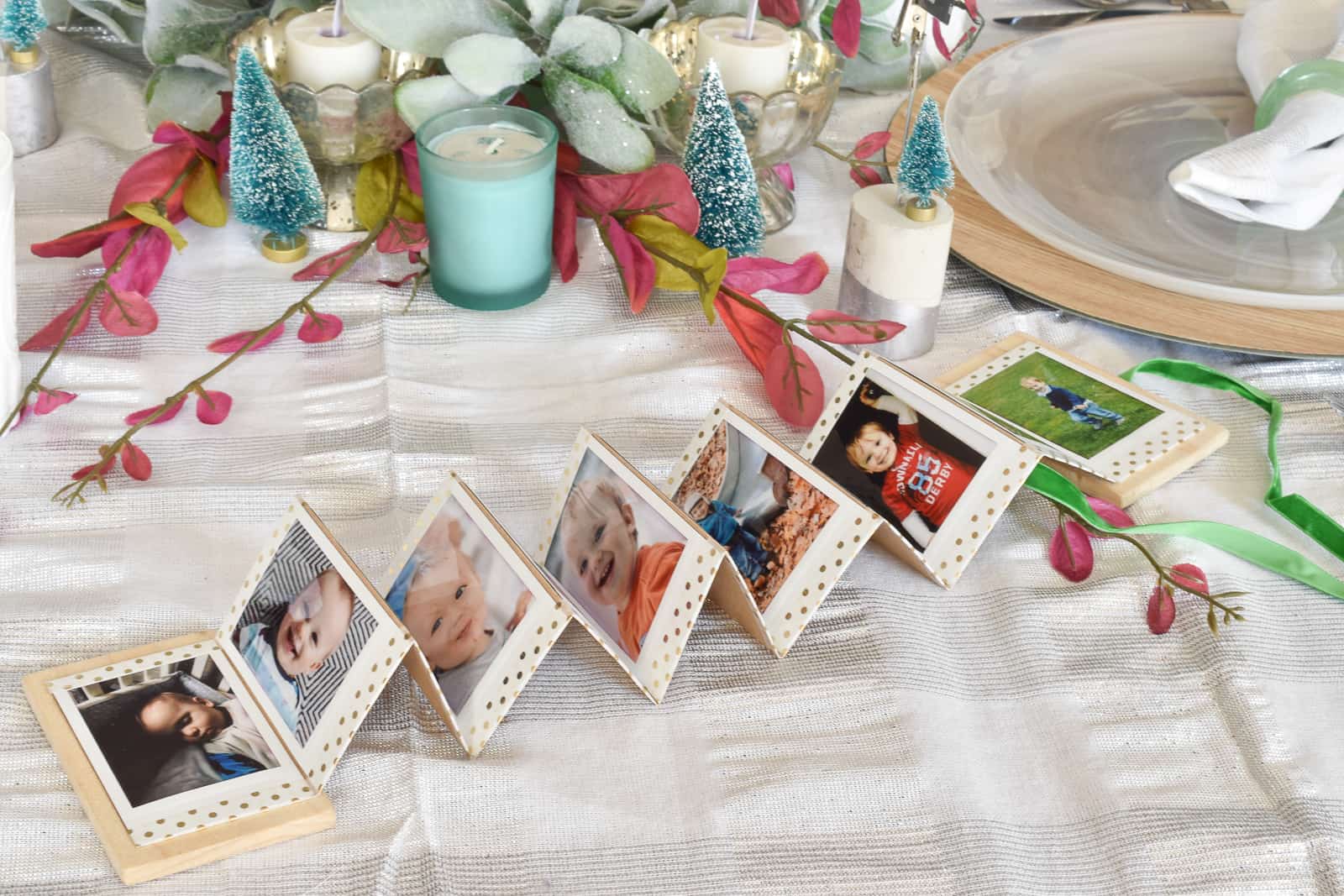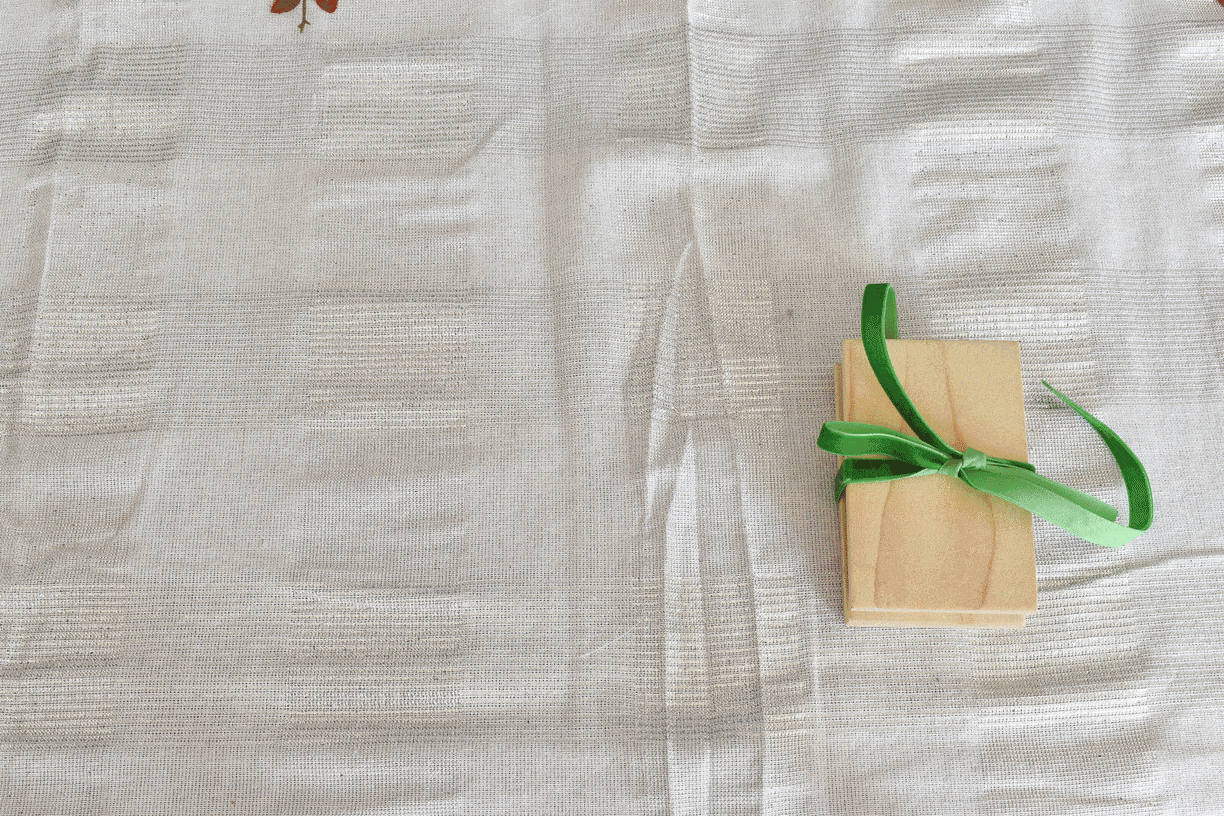 Last but not least, a piece of scrap would and a clip makes for one of my favorite chic and simple photo frames. We transferred and burned monograms into each frame to give to folks as SWAG at the Christmas in July event, but you could burn a quote, a word, or a name just as easily. I used three different colors of Minwax water based stain: green, red and white washed, but plain wood works also! The SQ10 camera uses the SQUARE format Instax film, which suits this frame to a T.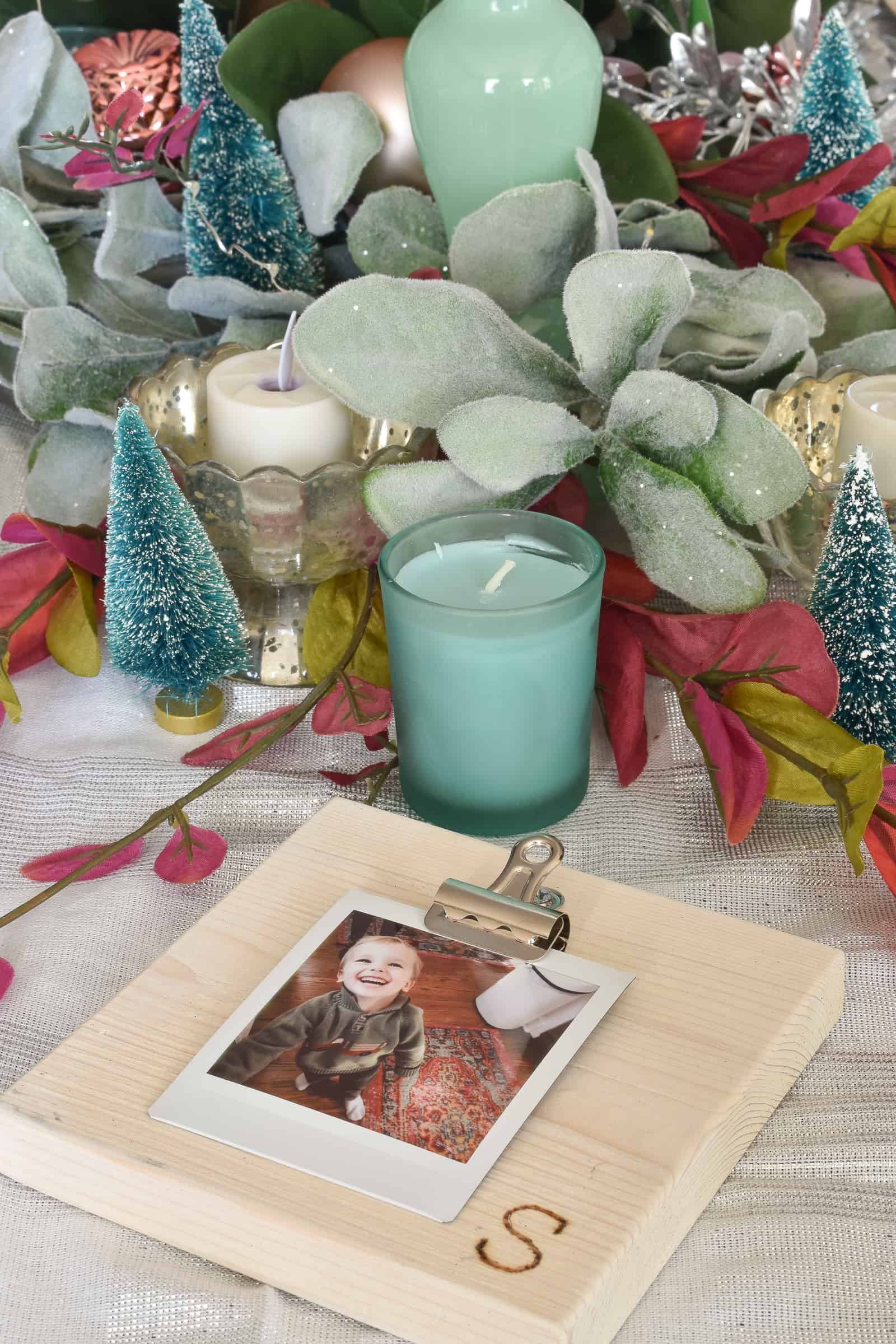 Photo gifts are always appreciated during the holidays, and the added bonus of the Instax film is win-win in my opinion!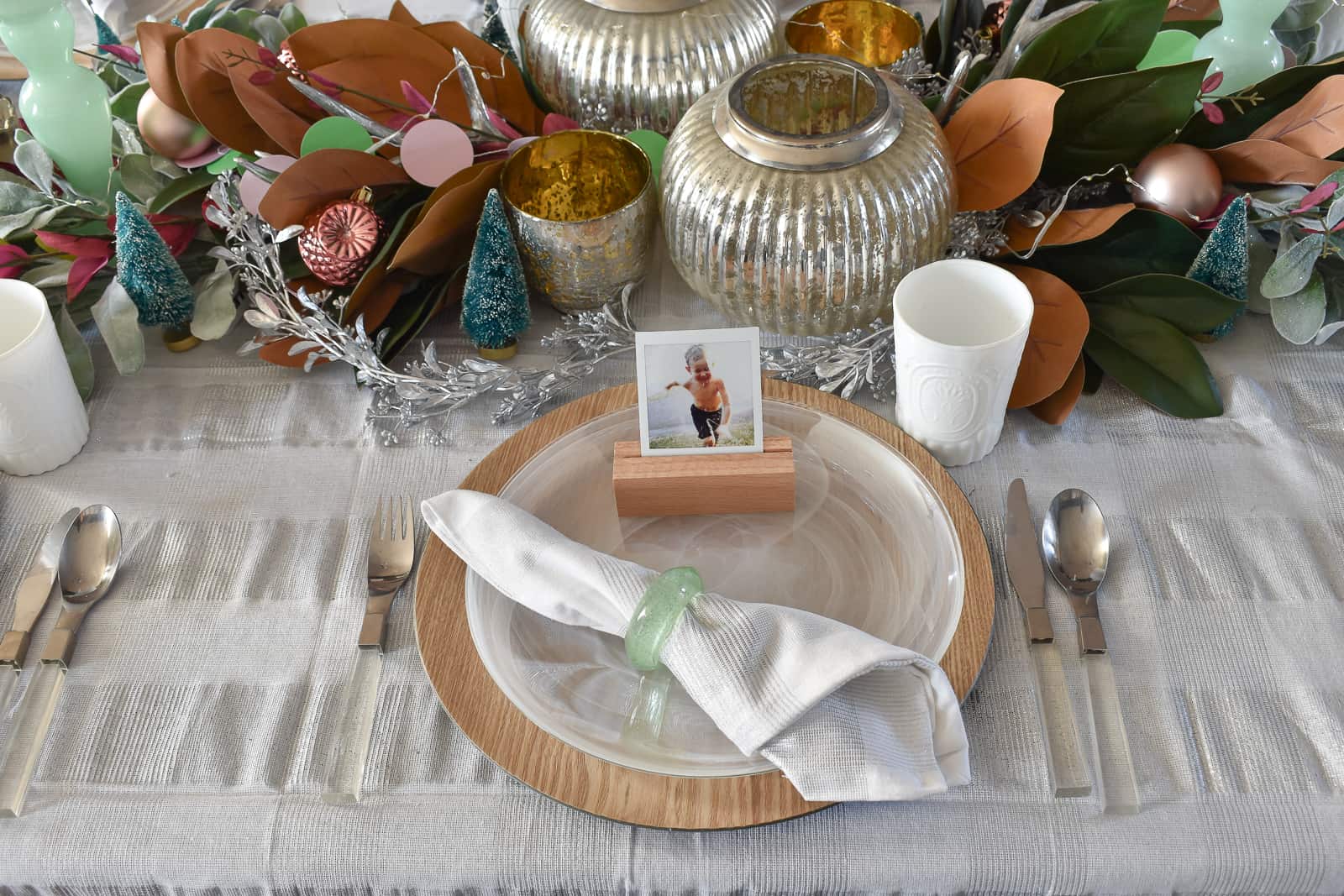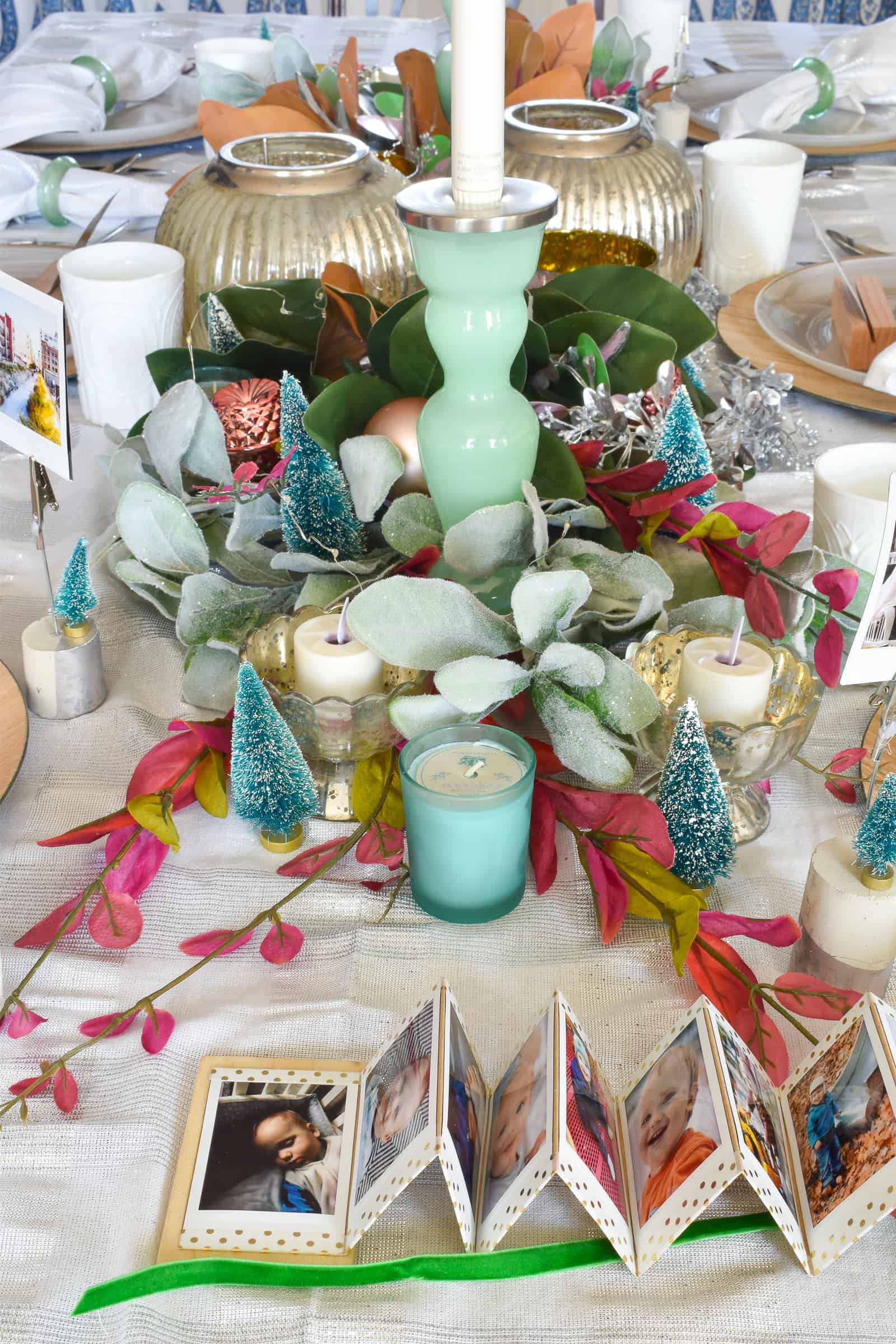 Stay tuned for the full reveal of our Christmas dining room later in the week!