Holiday Kids Space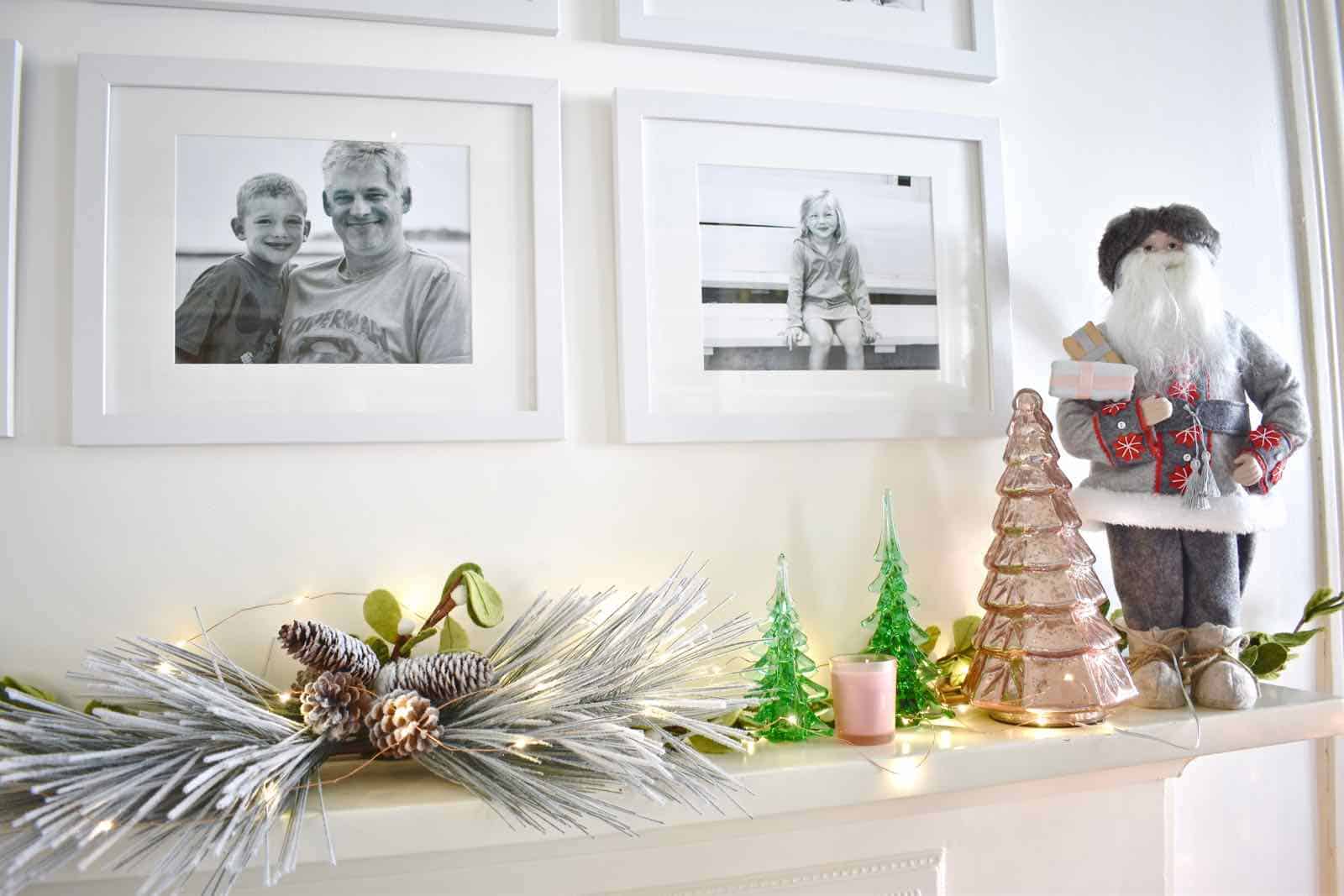 A few weeks ago, I had the fun opportunity to decorate our playroom for Christmas! It's not a space that I typically consider for Christmas, but I'm SO glad I did.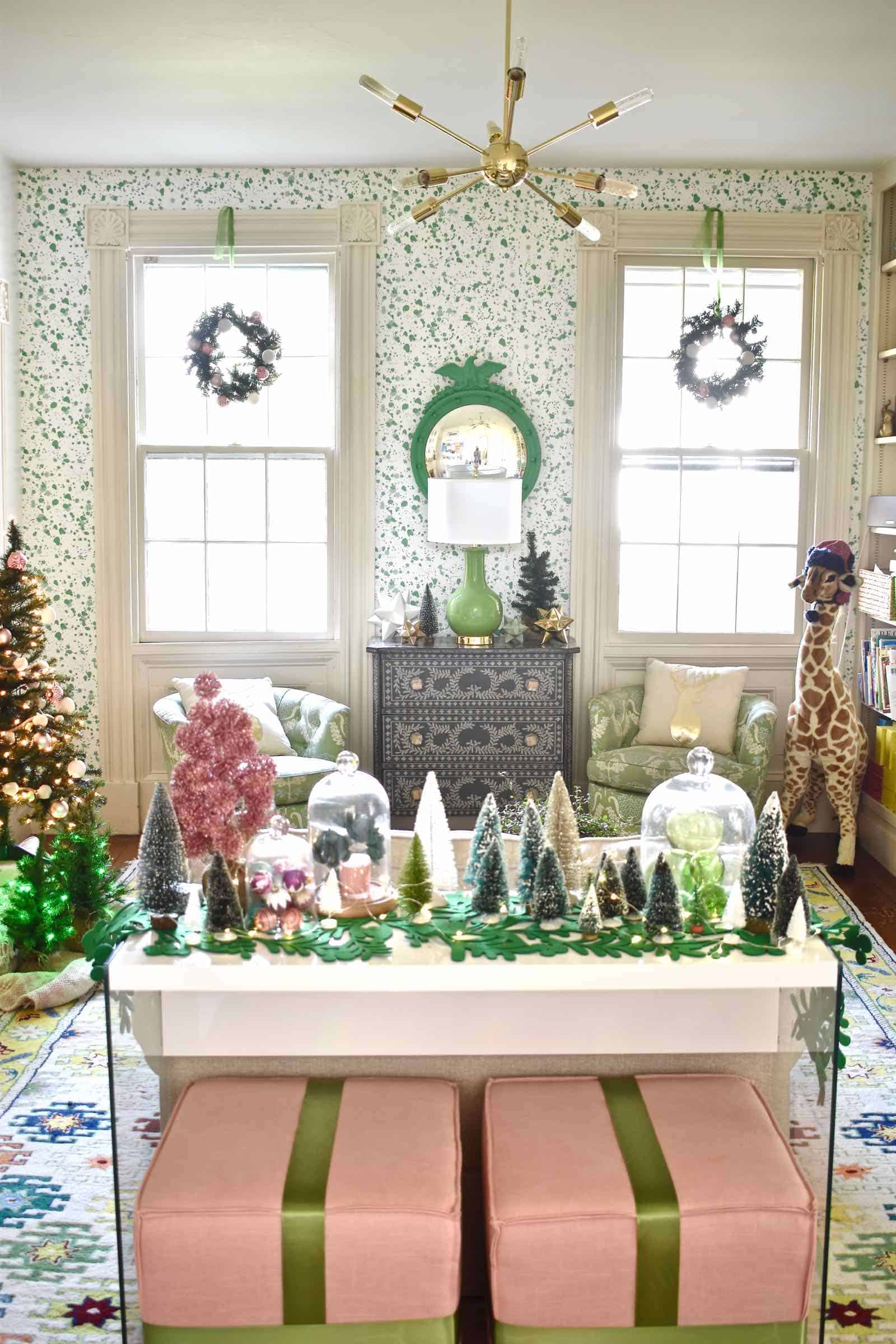 Obviously, this space gets tons and TONS of kid traffic so I couldn't bring in anything too cute or fragile. I adore bottle brush trees and they're basically indestructible so… I started by unpacking all of those first.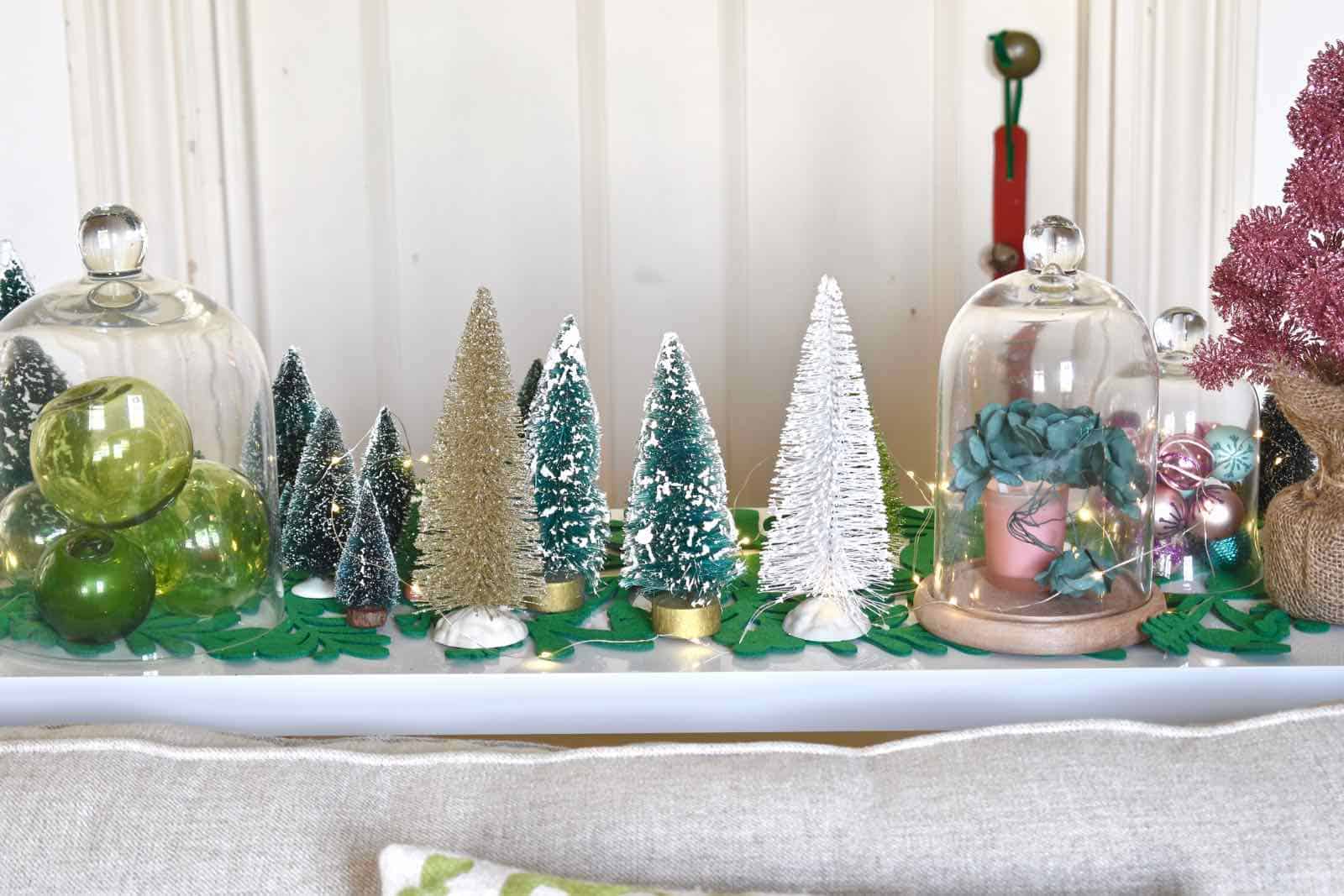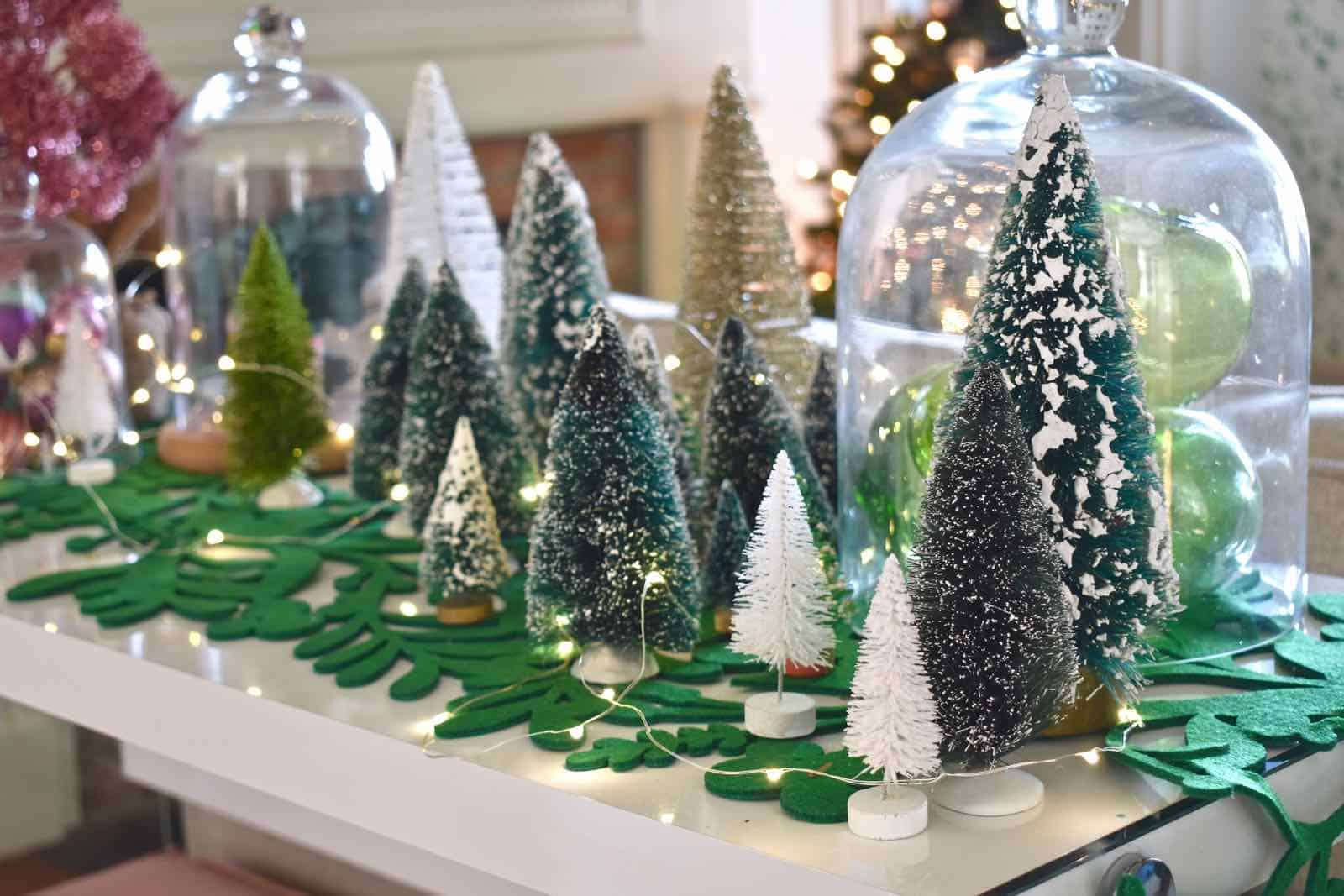 An Instagram follower suggested I wrap those square ottomans… genius. That rose pink was also something I wanted to bring into the rest of the Christmas decor, so I peppered in some pink candles and a handful of pink ornaments and trees on the table and the mantle.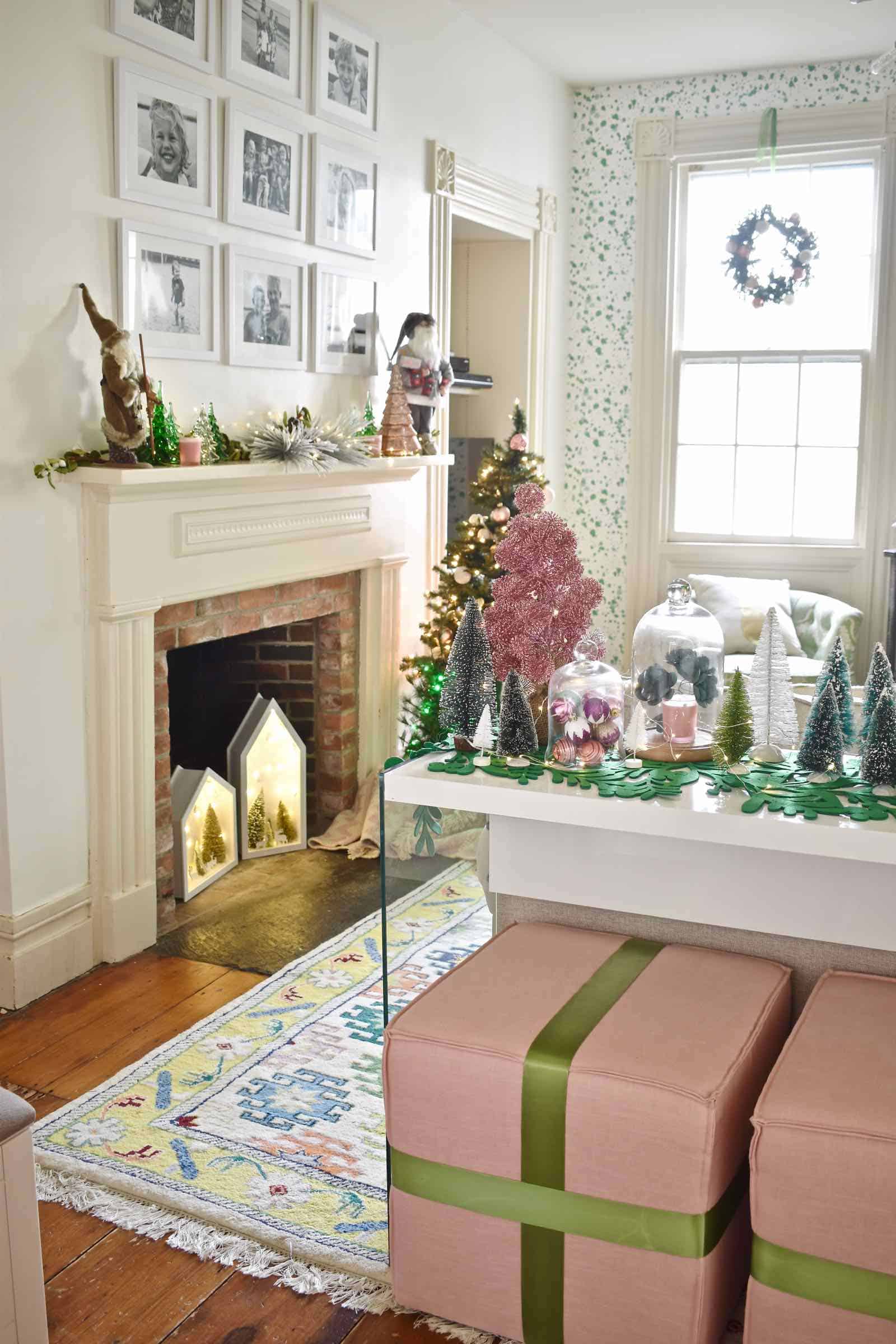 Two simple wreaths hang in front of the windows. I added a few of the same pink ornaments and hung them with a simple green ribbon.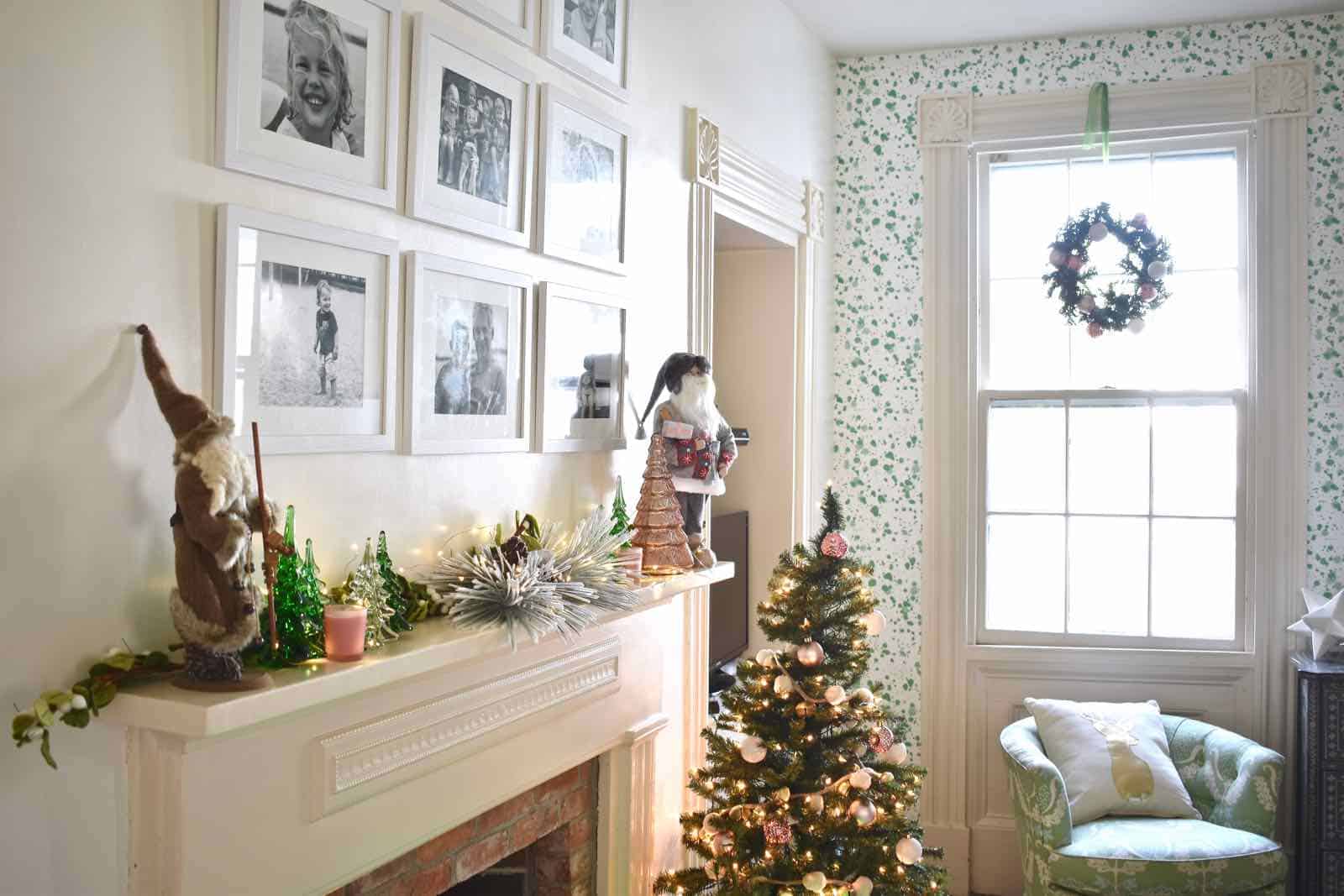 One day we will light a fire in that fireplace and this little room will be the coziest, but for now, I added some of those sweet houses and a cluster of trees to the hearth.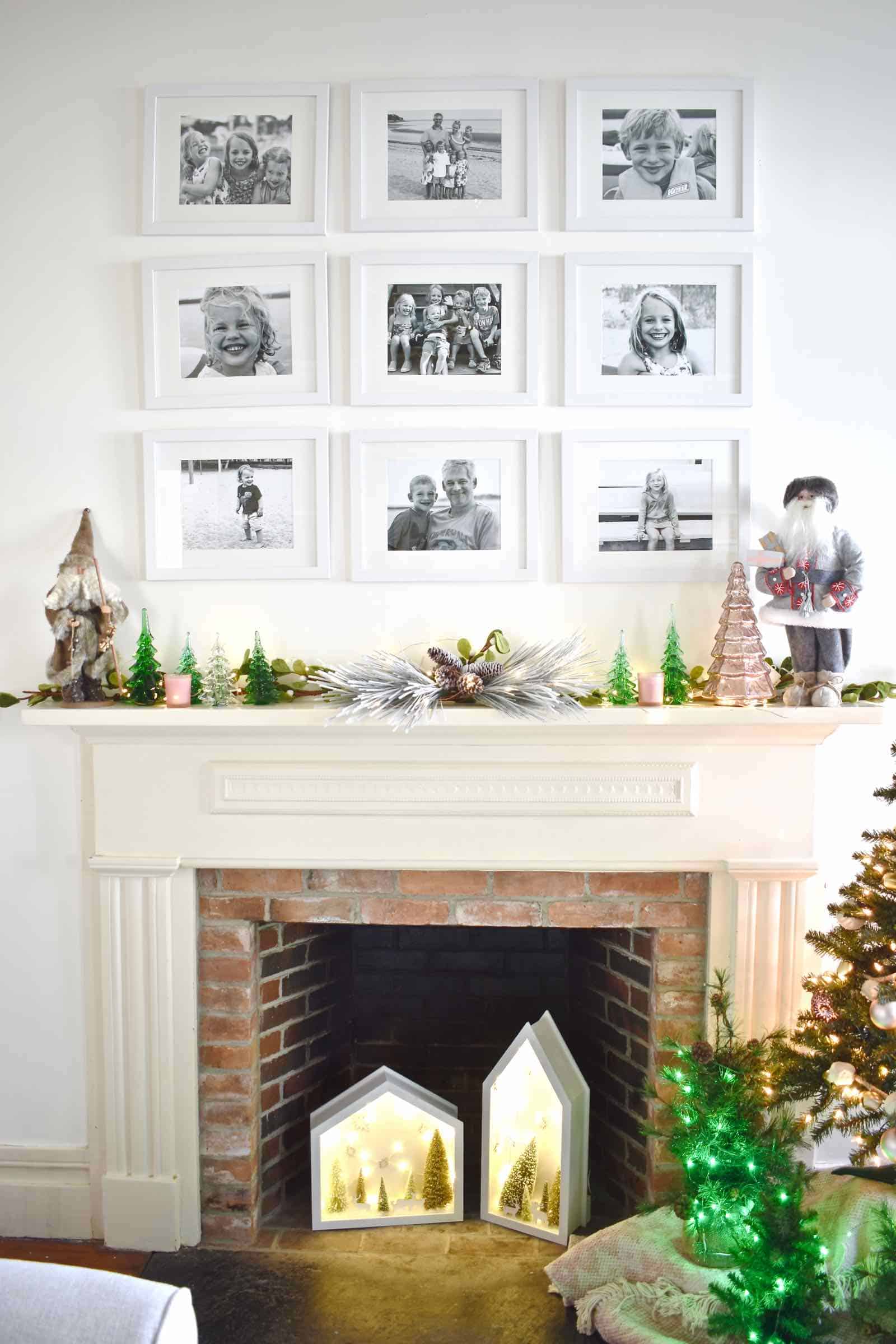 (Full disclosure: I have since moved those trees and houses. That's where a couple bins of toys usually sit so I figured those should take priority what with it being a playroom and all.)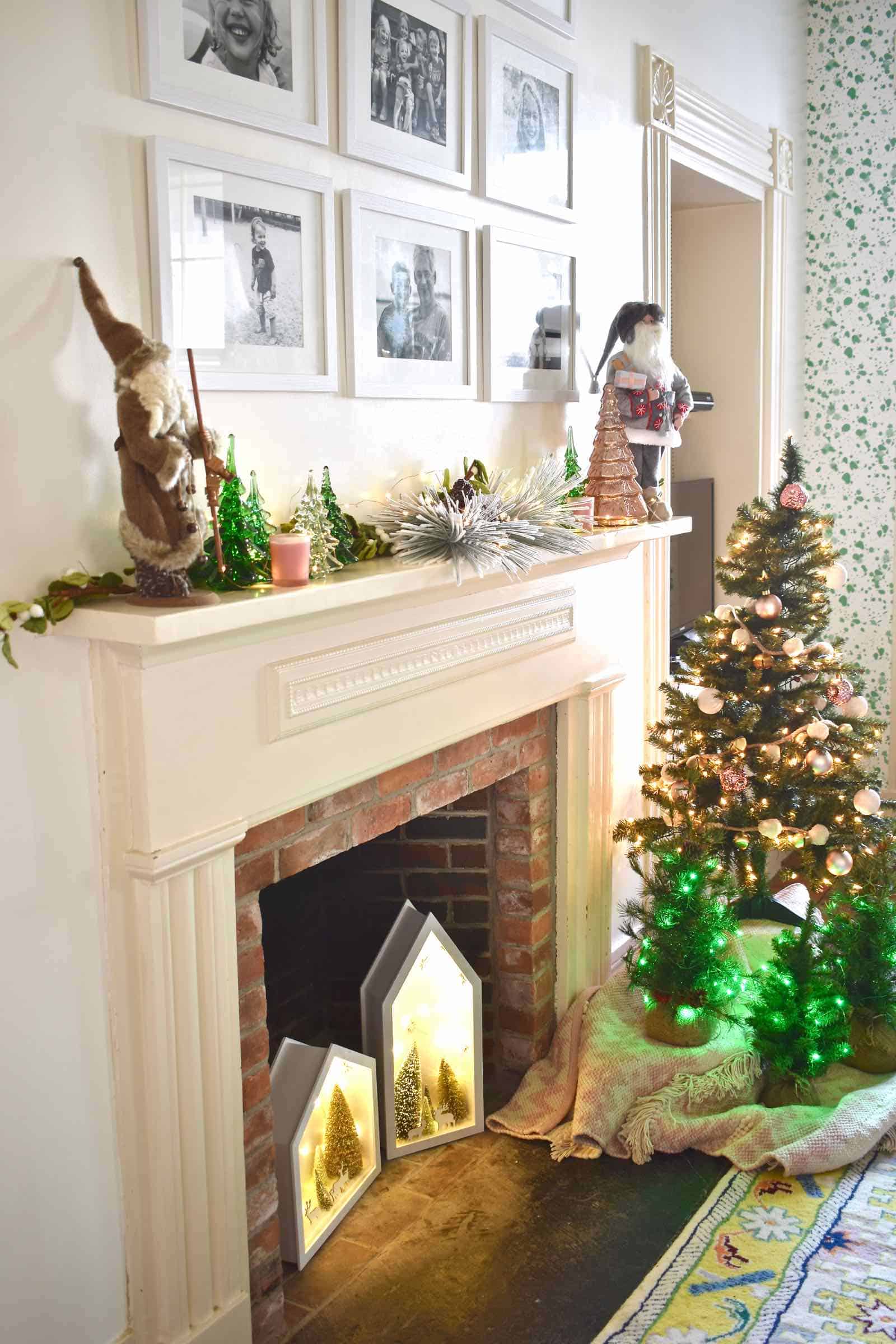 Normally our Christmas cards get gathered in a bowl, but this year, I thought it might be fun to display all those cards on our art gallery wire instead! I love having them on display and seeing all our friends and their smiling faces all month! Louisa unpacked her Christmas dresses and has been on a solid rotation with them since November.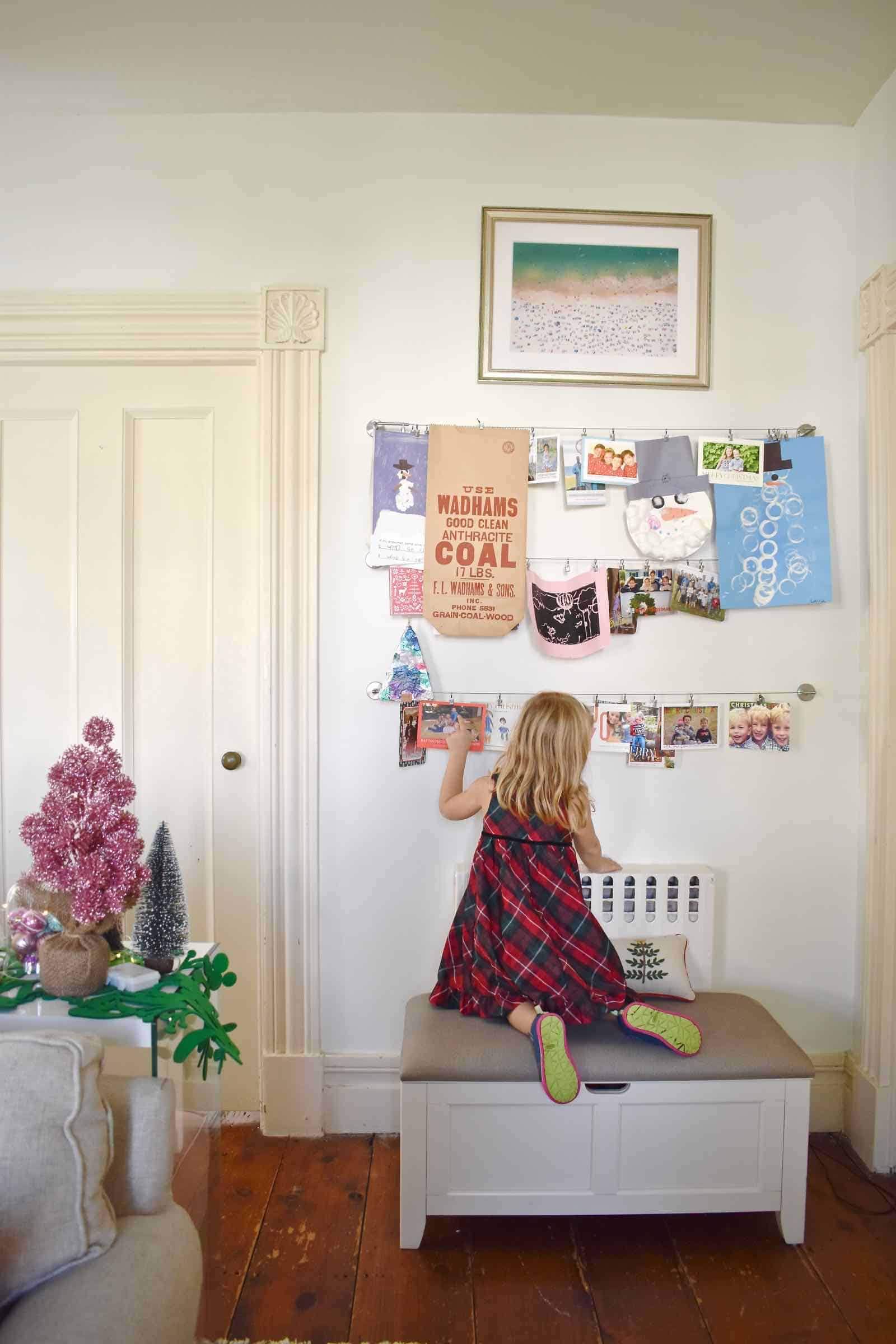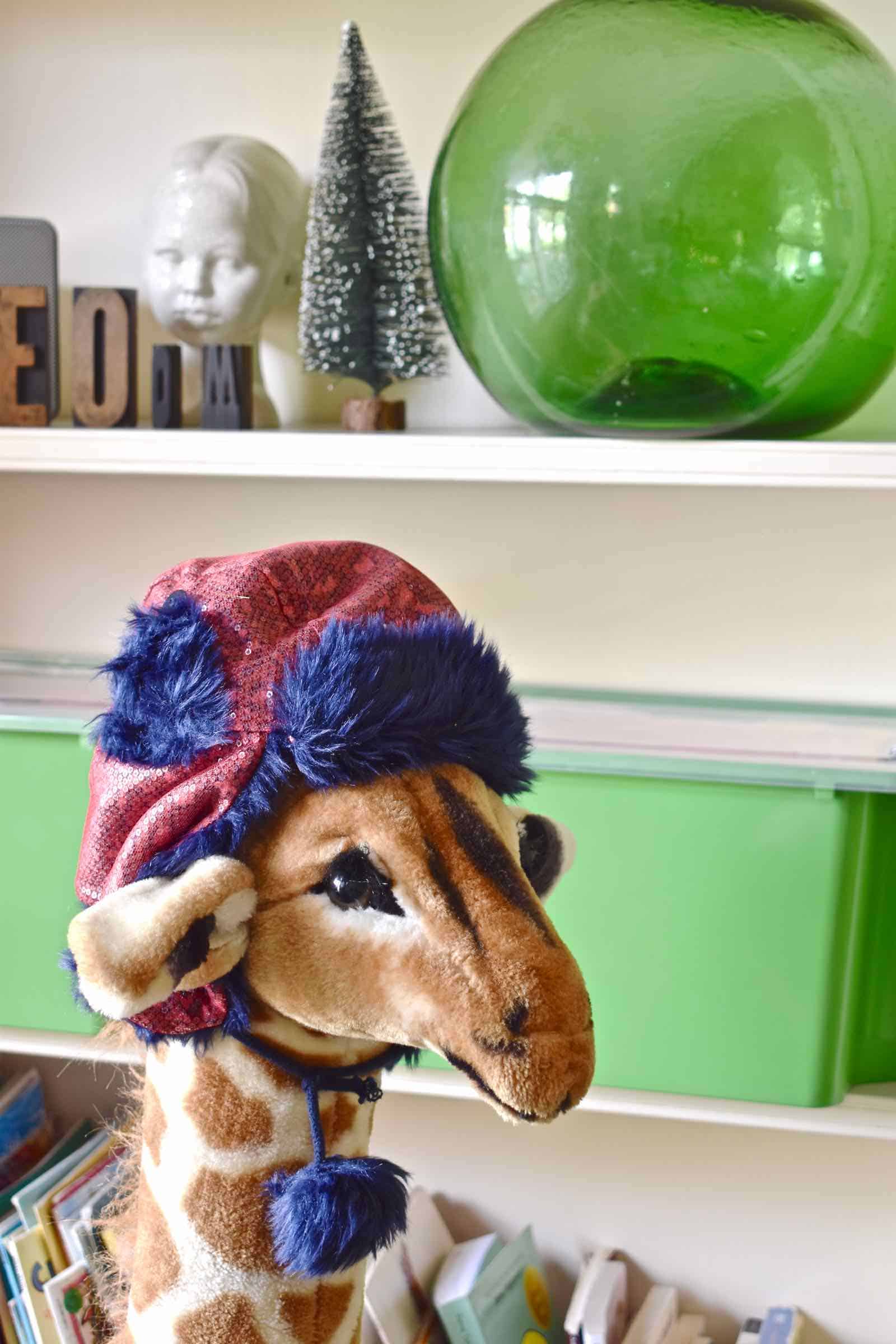 Just tonight, the kids were in the playroom playing "Balloon Ball" which is an elaborate game that involves mascots and team names and… racing around batting at a balloon. So far, all of the decor in here has stayed in tact (knock on wood), and the kids LOVE to have a little bit of Christmas in here.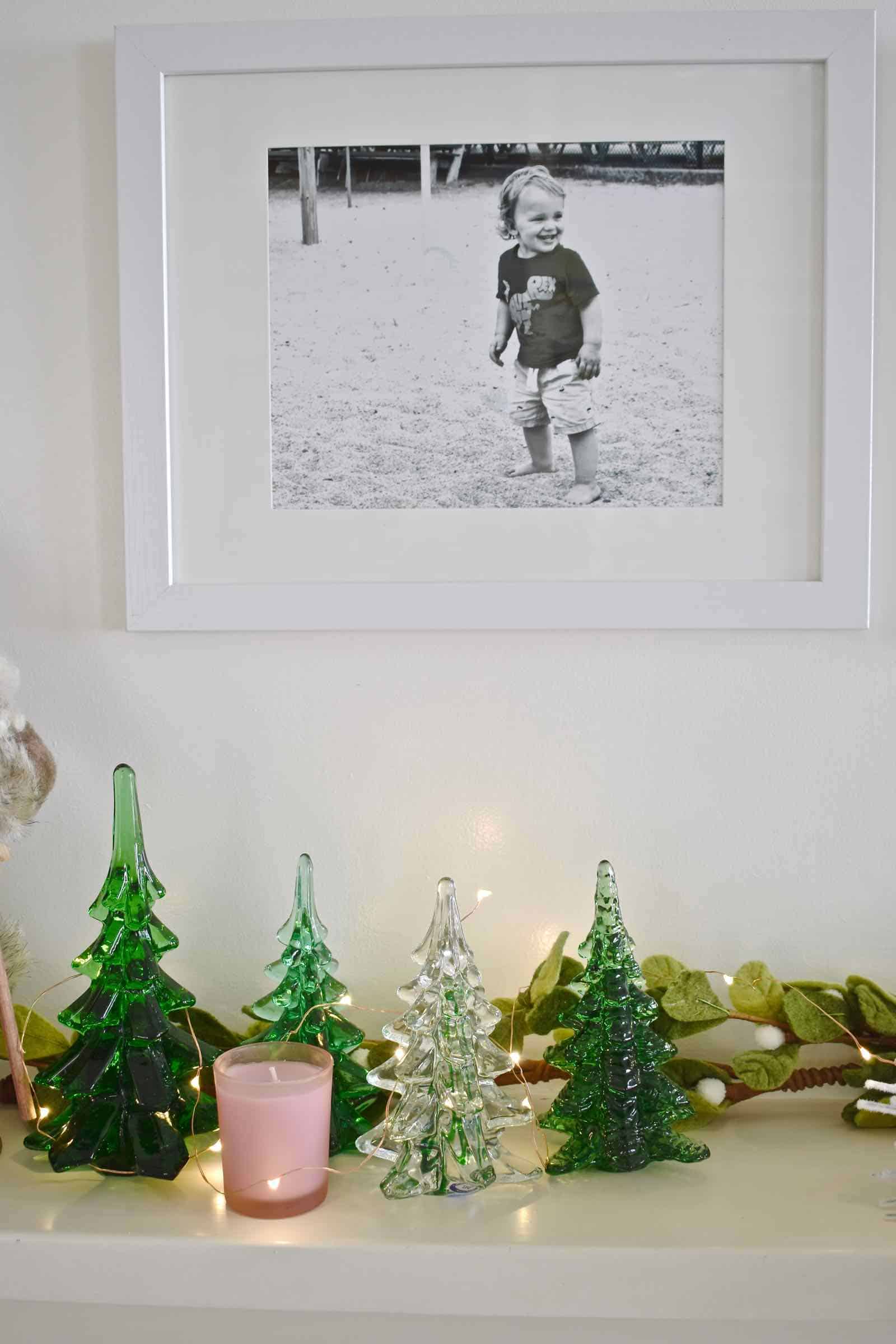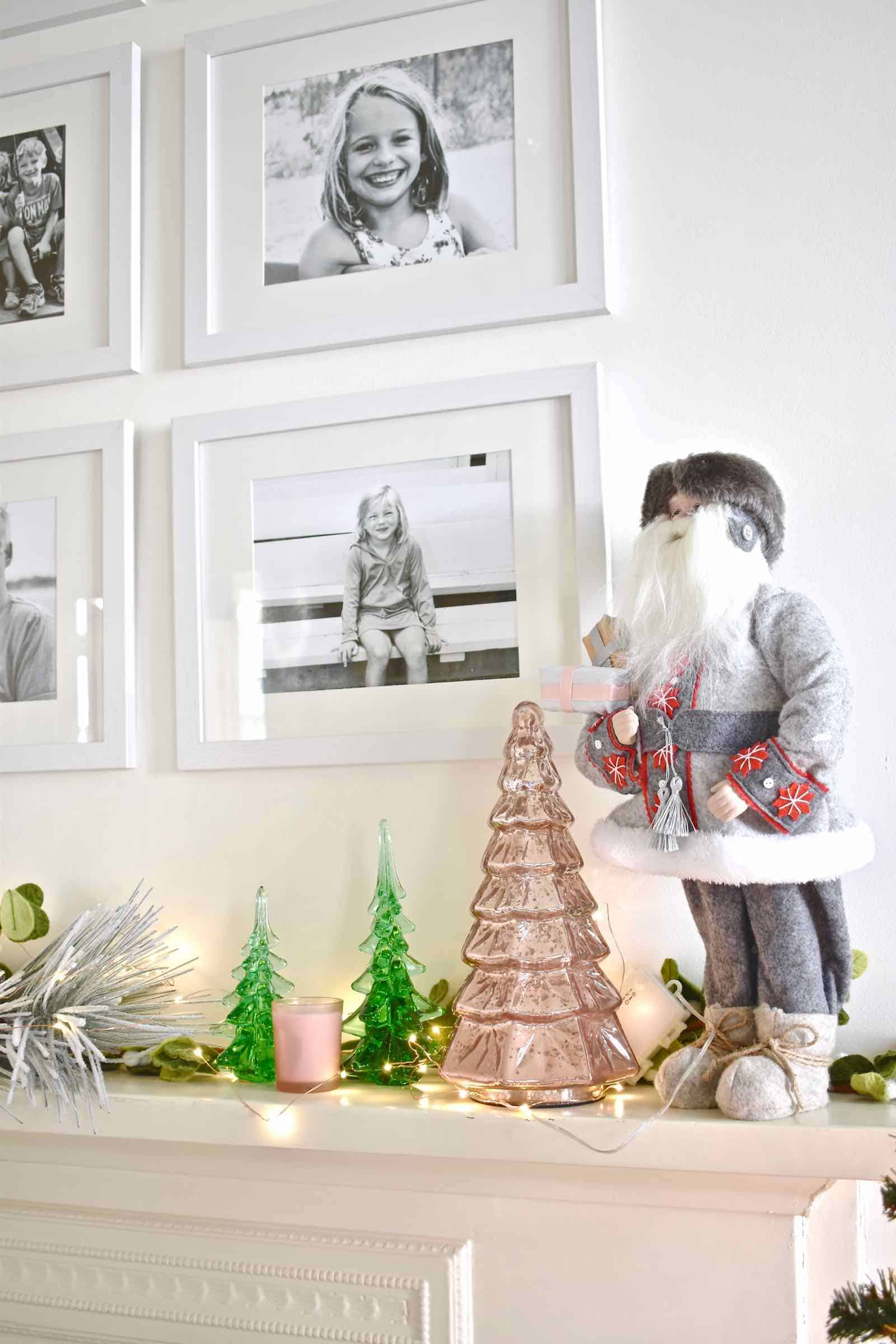 Given the current state of our house, this playroom is one of the only Christmas-ified spaces, but I'm hoping to add some more in the next few days. Better late than never!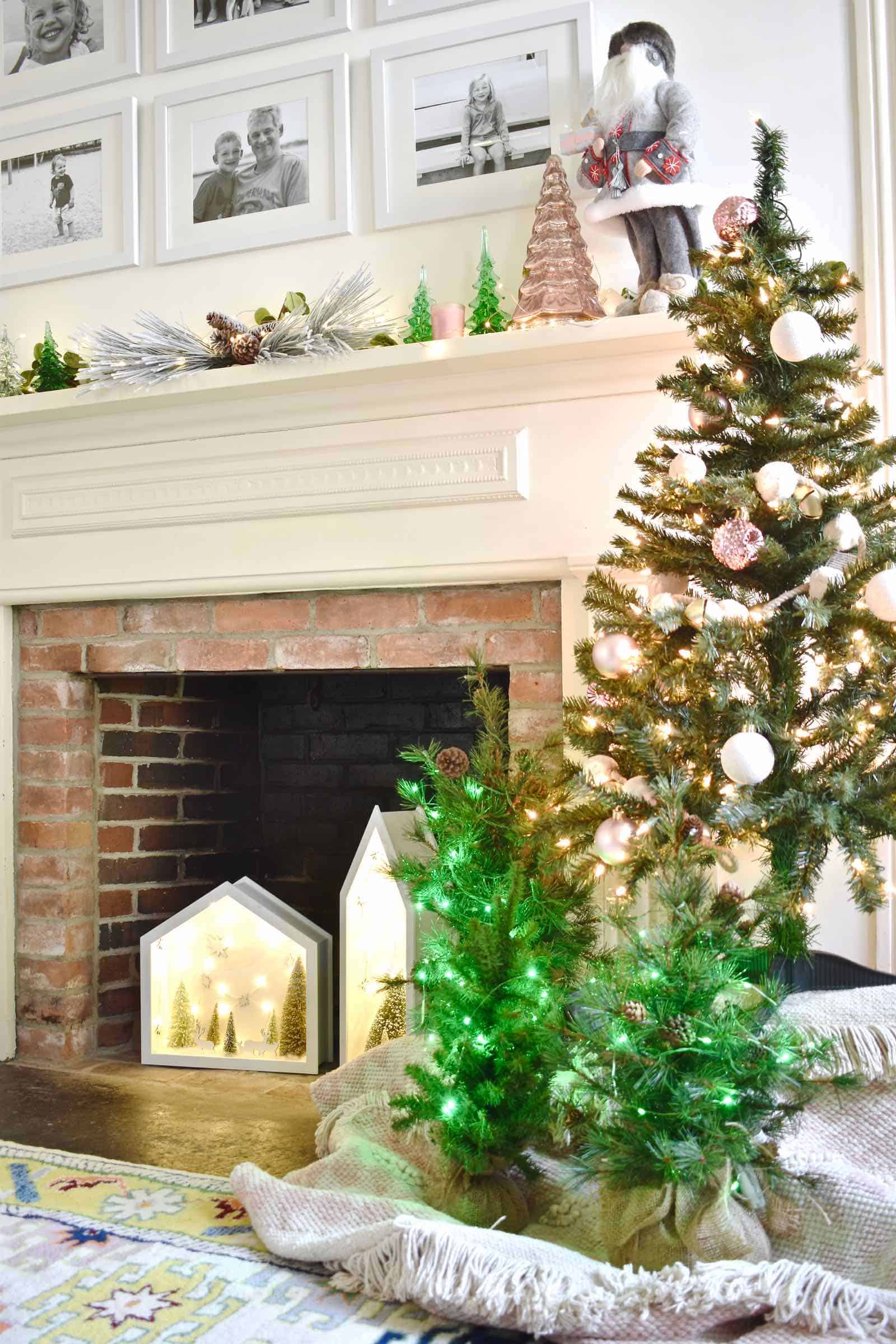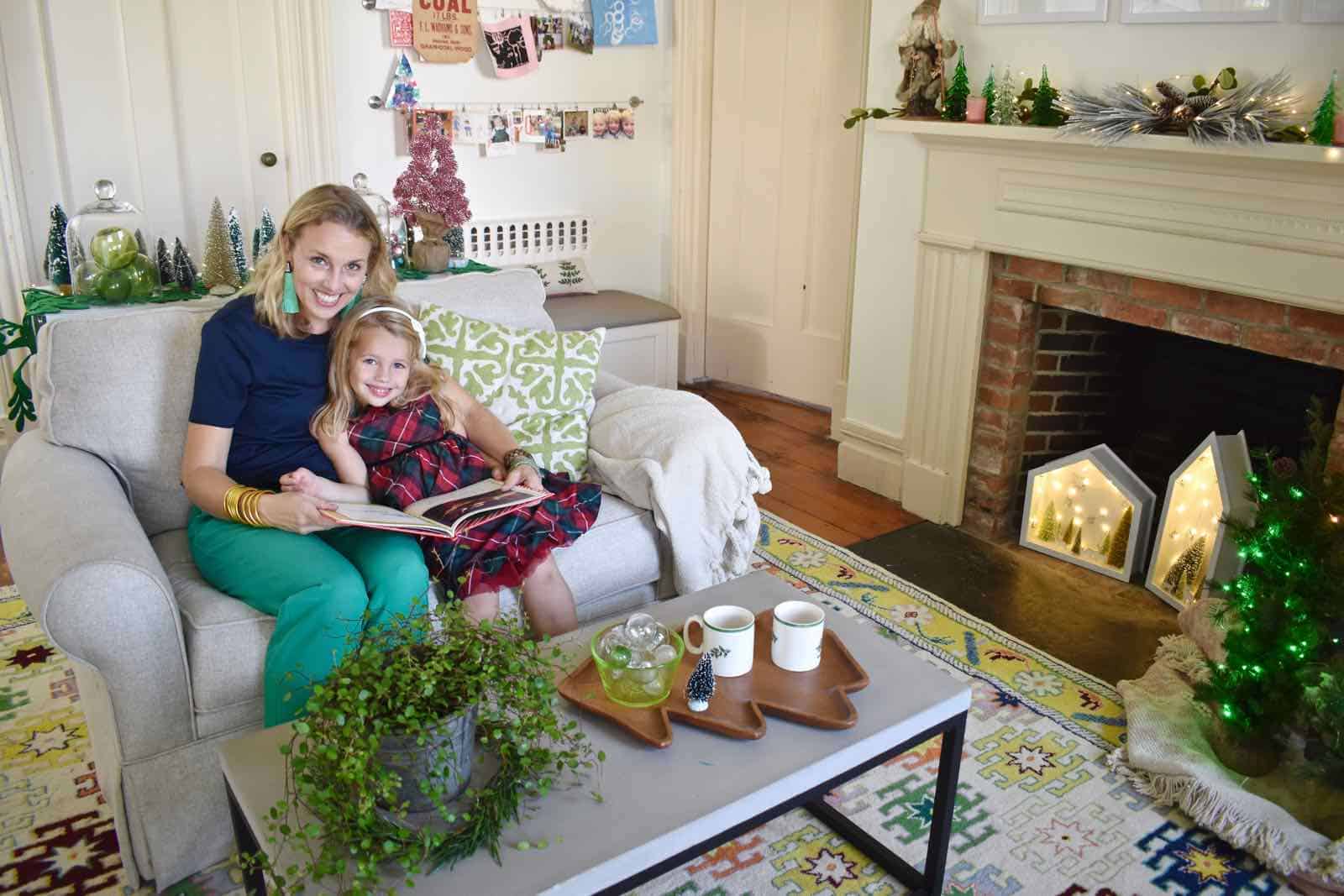 To see more about our playroom, click here!