Getting A Handle On My Silverware
Psssst… this post *might* contain affiliate links: see my disclosure here.
A while back I was cruising the aisles of the Depot and stumbled across this magical product (affiliate).  A while back, coincidentally, I was ALSO cruising the aisles of Homegoods and stumbled across this inexpensive and wild product. An idea was born.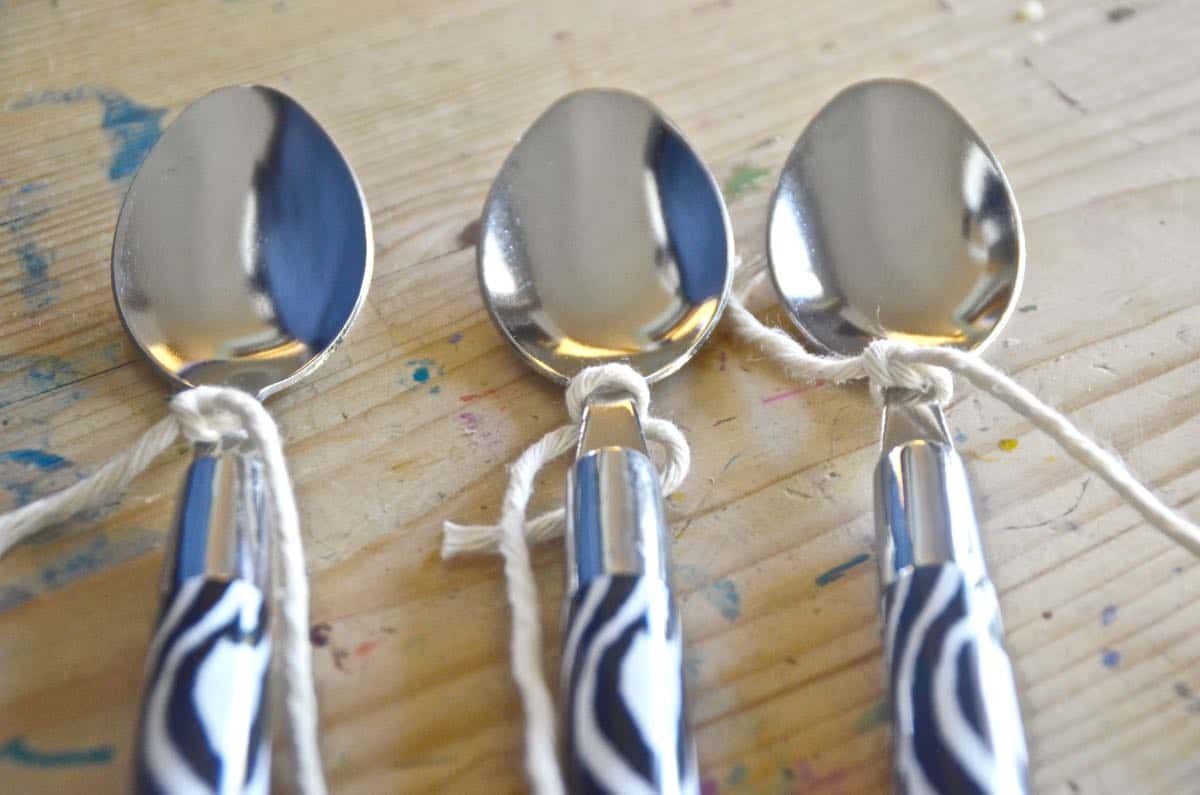 Not that I had an issue with the animal print, but for $8.99, hard not to use my zebra striped friends as guinea pigs.  Shocker #1… my  container of magical plastic dip was not- in fact- bright yellow as I was expecting. It was black. Had I noticed the tiny little label (and not the bright yellow on the can) I would have known this. No matter… it was still very easy and very cool.
The first thing you need to do is hang the silverware so I rigged up this picnic basket. Sorry for the crummy pics.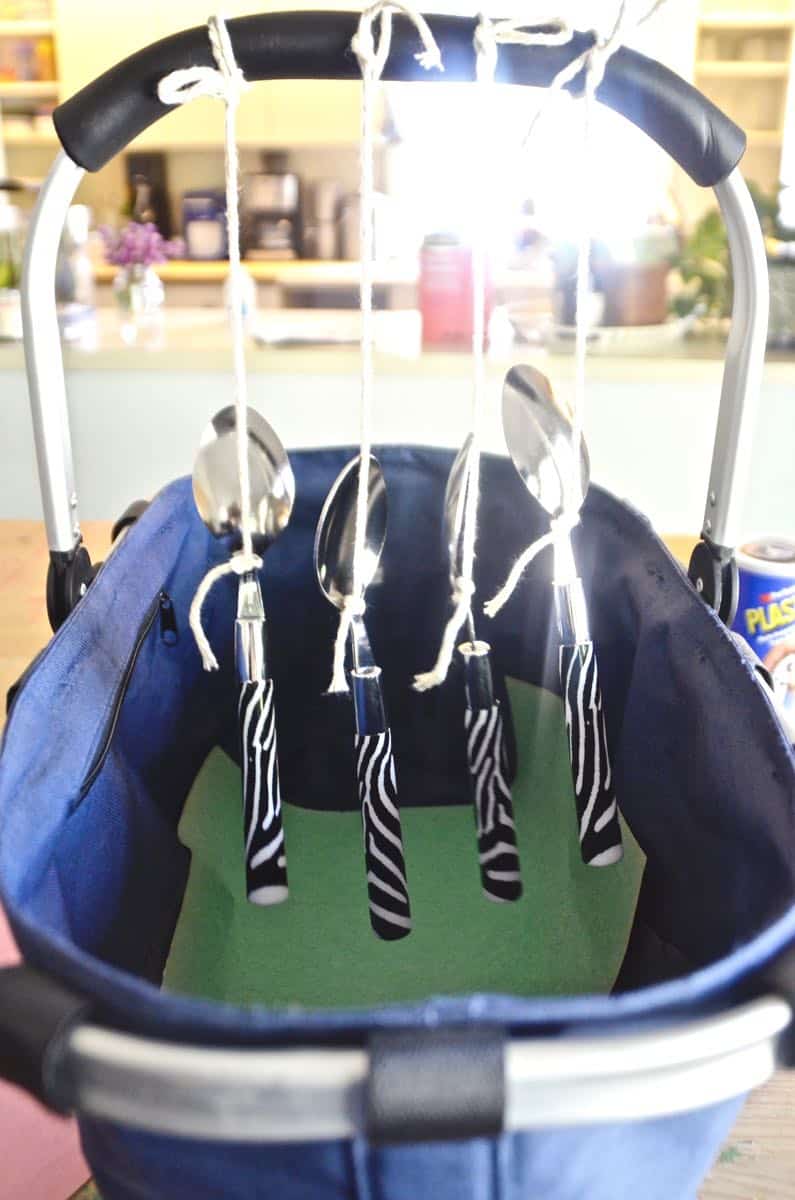 Turns out, this rubbery miracle is super easy to use. You simply dip the handle down into the can veeerrrrryyyy slowly (1″ every 5 seconds). The spoons required two coats which I assume has to do with how well the plasti-dip was stirred… the forks and knives only took one coat.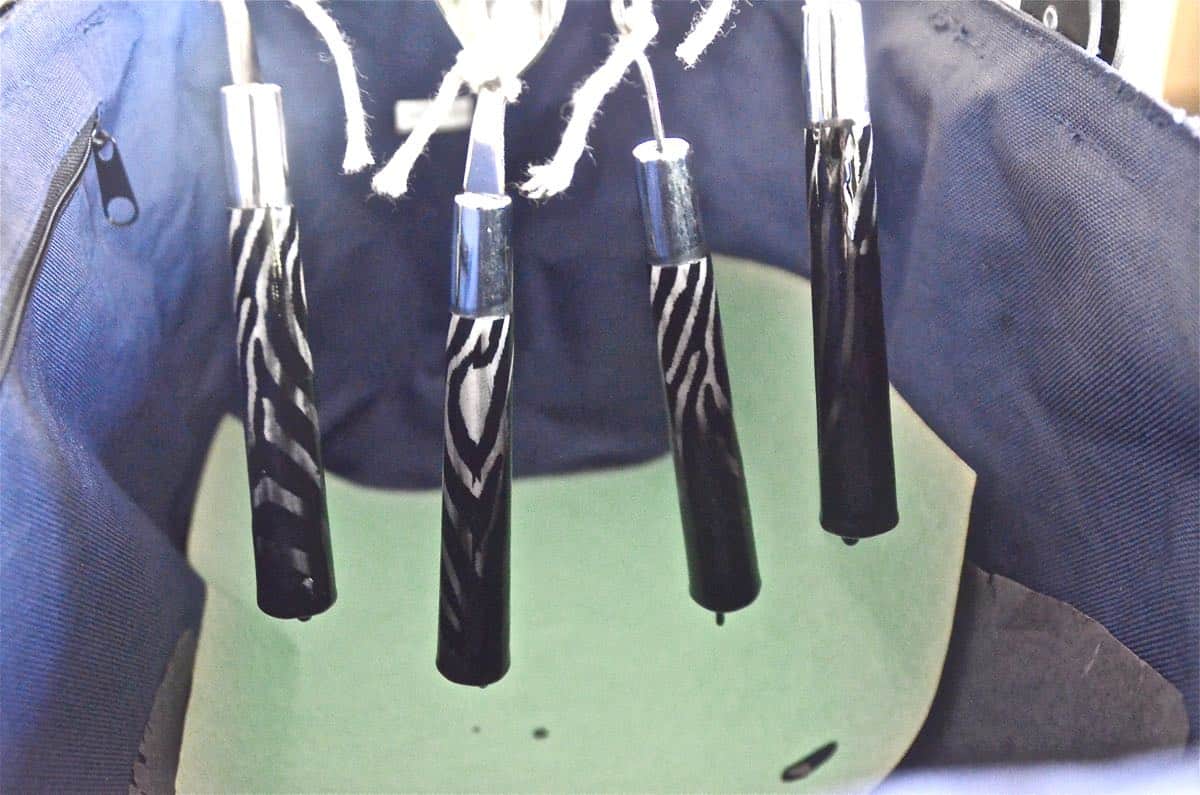 Again, I didn't mind the zebra stripes, but was curious to see how plasti-dip would work.. sorry to those of you cringing that I would defile this animal print cutlery (hi, Jill!). The finished product is definitely rubbery, but it's also smooth and sort of unexpected.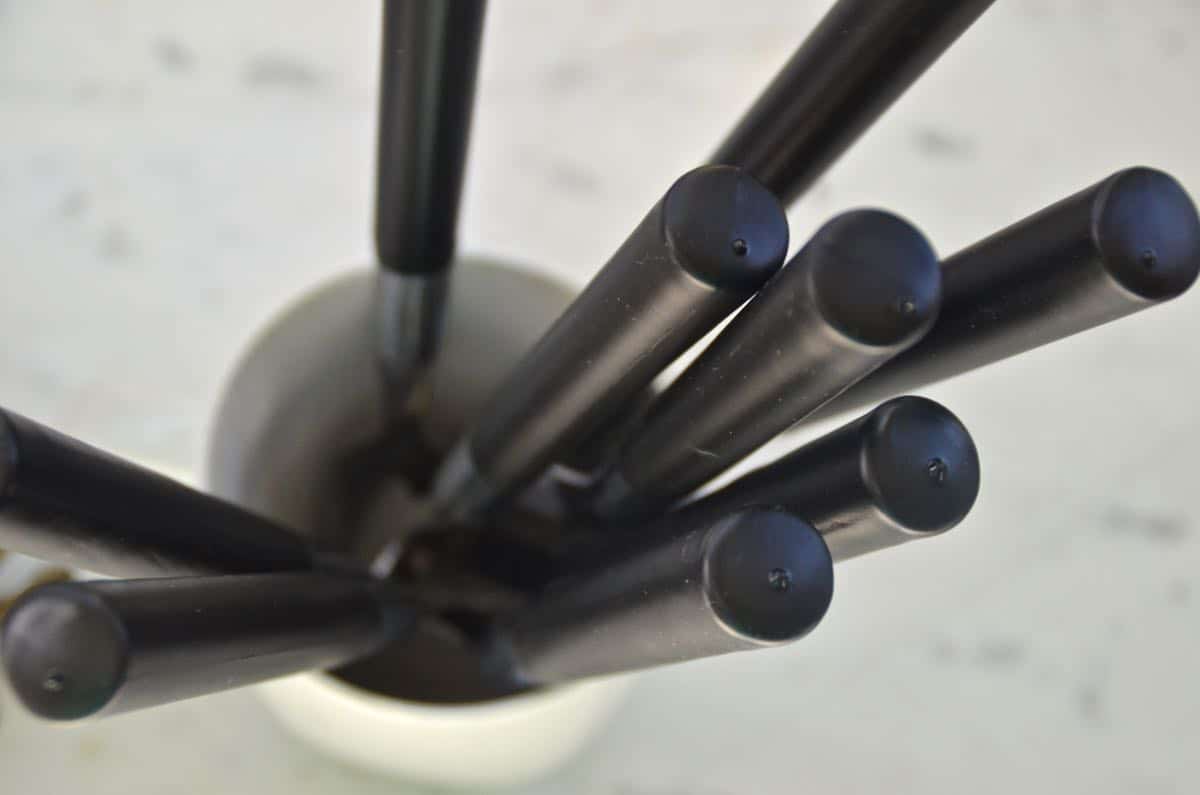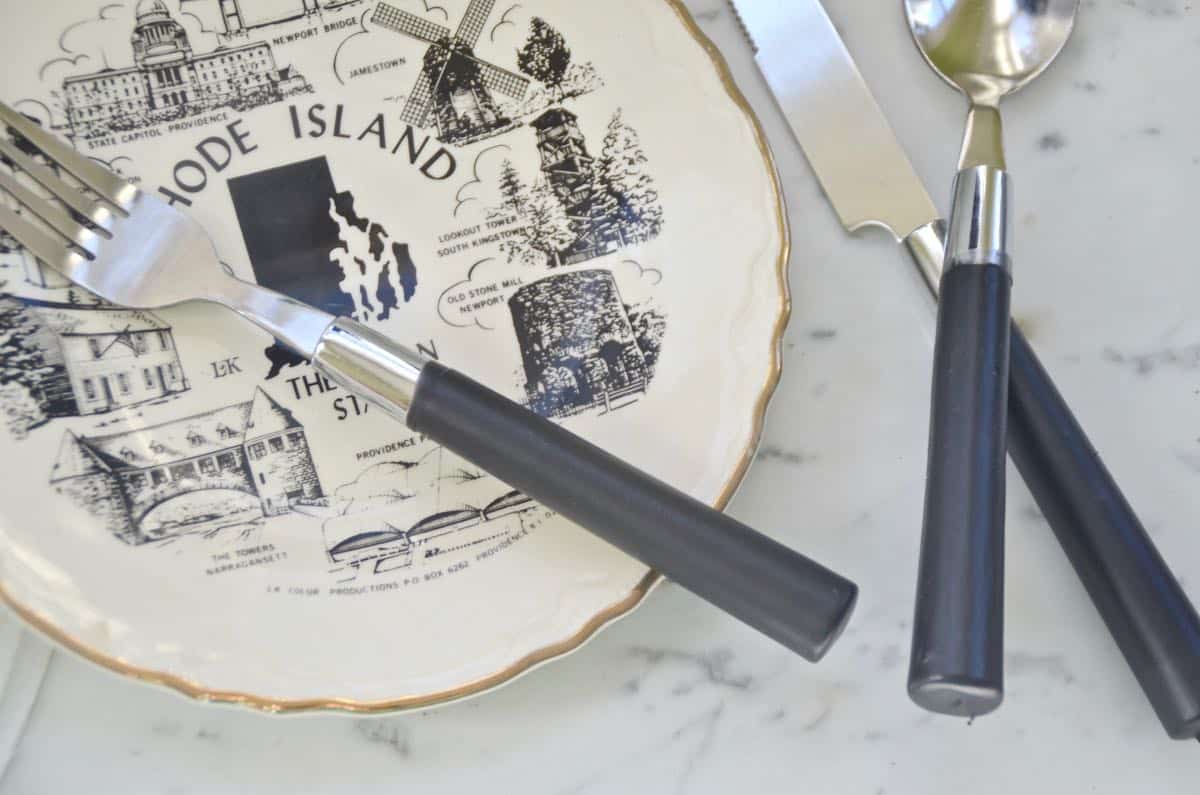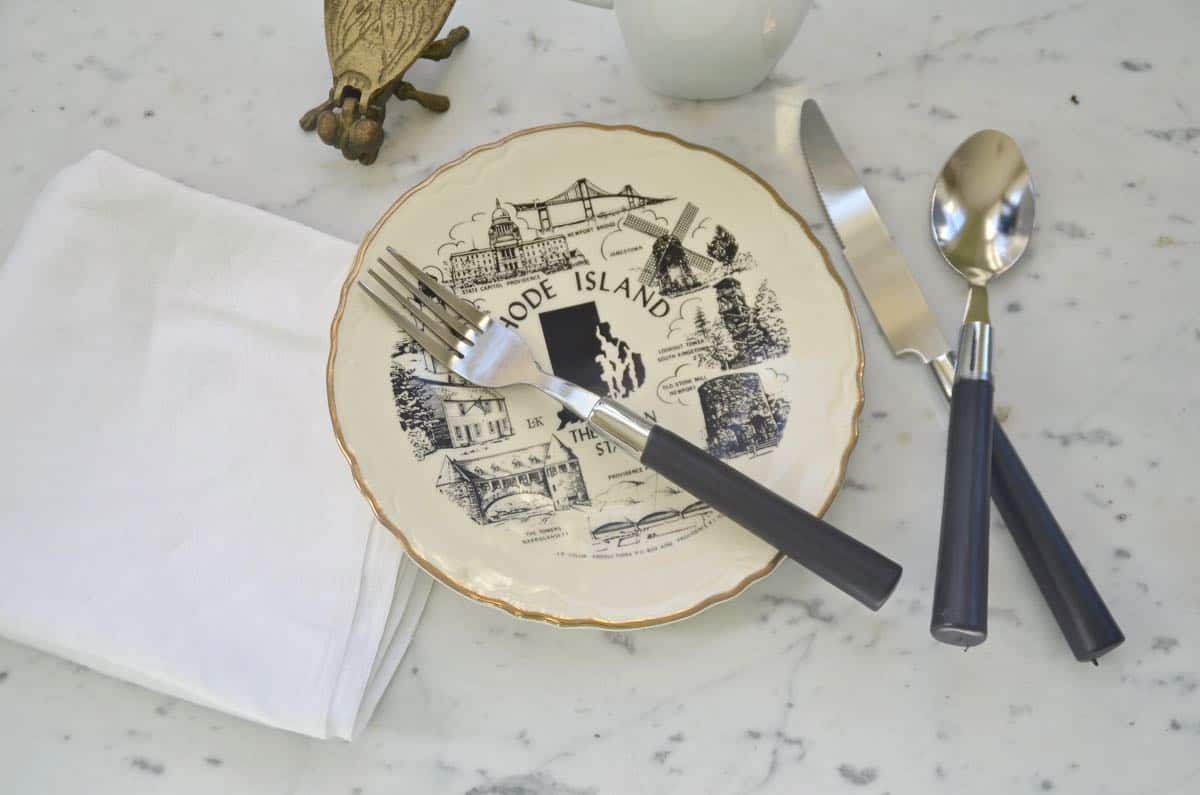 I'm mildly obsessed with this stuff and am keeping one eye out for things around the house that might benefit from spiffy new rubber handles… toothbrush? Markers? Tweezers? I mean anything you can dip would work, technically…endless possibilities.