Cleaning a Dirty Iron the Easy Way
I decided just to give in and consider the rest of this week, household tips/ nesting week. Like you needed further proof, but housewife is not a title I will ever wear with any degree of success. Yes… I can craft. Yes… I LOVE a project. But NO… brisket in the oven, cocktail mixed, and clothes neatly ironed are rarely anything that crosses my flea market riddled mind. As further proof to this, ever since I fixed up a bureau, my iron has been my #1 tool for wood veneer removal. Which also means that my iron looks like this: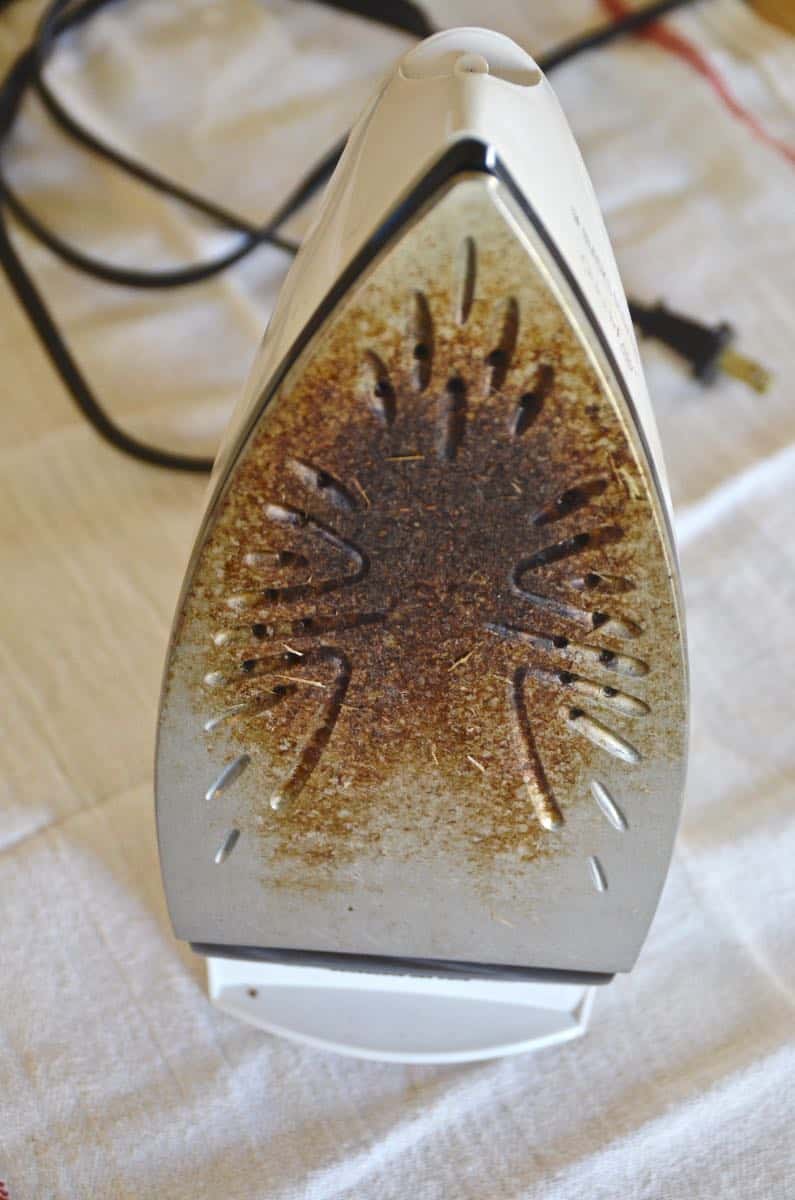 Clean a Filthy Iron with Two Simple Supplies
Don't go thinking crazy thoughts like I'm actually planning to use the iron for mitigating the wrinkles in clothing because I'm not. But I was curious how to address the situation. A spin through the world wide web and the solution was silly simple.
Step 1: Scrub the Iron
I started by scrubbing the whole thing with regular ol' white vinegar. Which cleaned it up pretty much completely.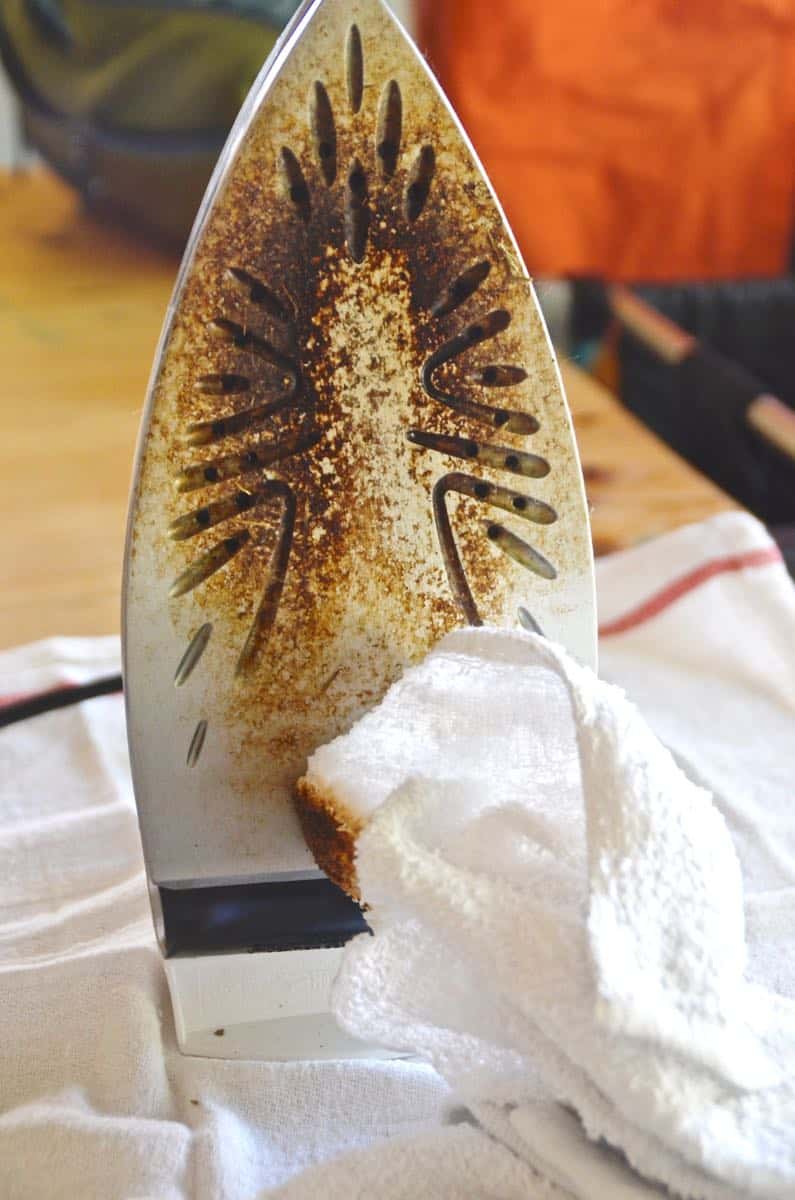 Step 2: Clean the Nooks
BUT… there were a few little dingy areas so I used my handy toothbrush and some baking soda and gave the whole thing a good scrub. If you don't have a toothbrush lying around… a little brush like this
would totally work.)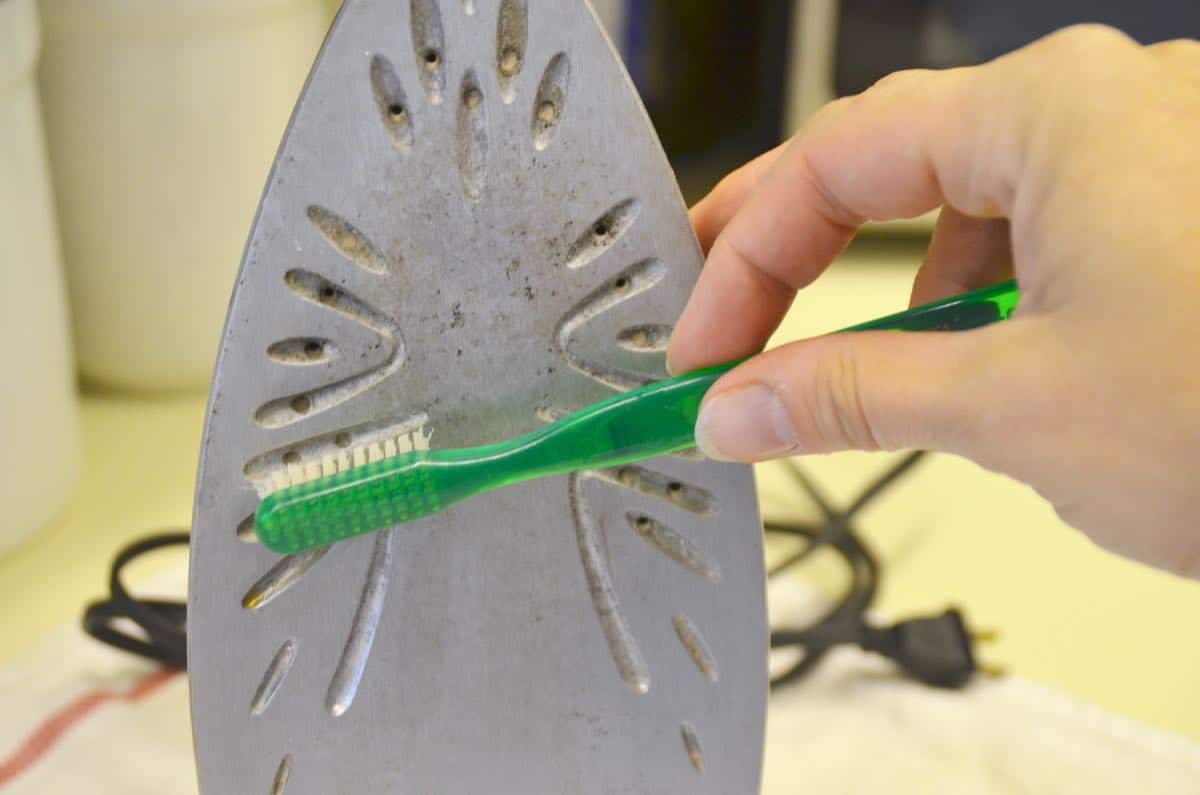 Step 3: Steam the Iron
For extra measure, I turned on the iron and let the steam go to work for a bit. All in, this 5″ cleaning jaunt has given me one of the best before and after pics to date. (It's almost as good as the footage of those detergents that remove mud, mustard, coffee grounds and red wine in one swirl around the bowl.) And no, I still don't understand Photoshop so these pics are the real deal.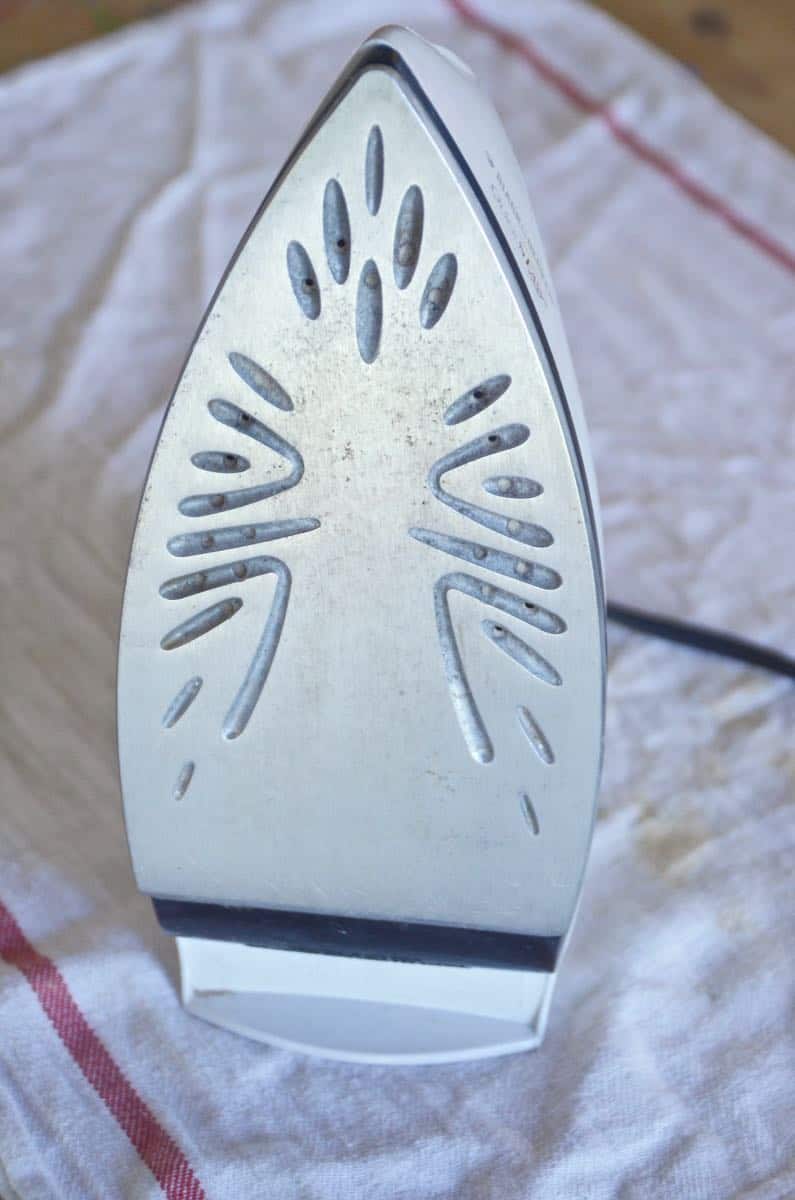 In case you were wondering, that- ladies and gentlemen- is how you clean an iron!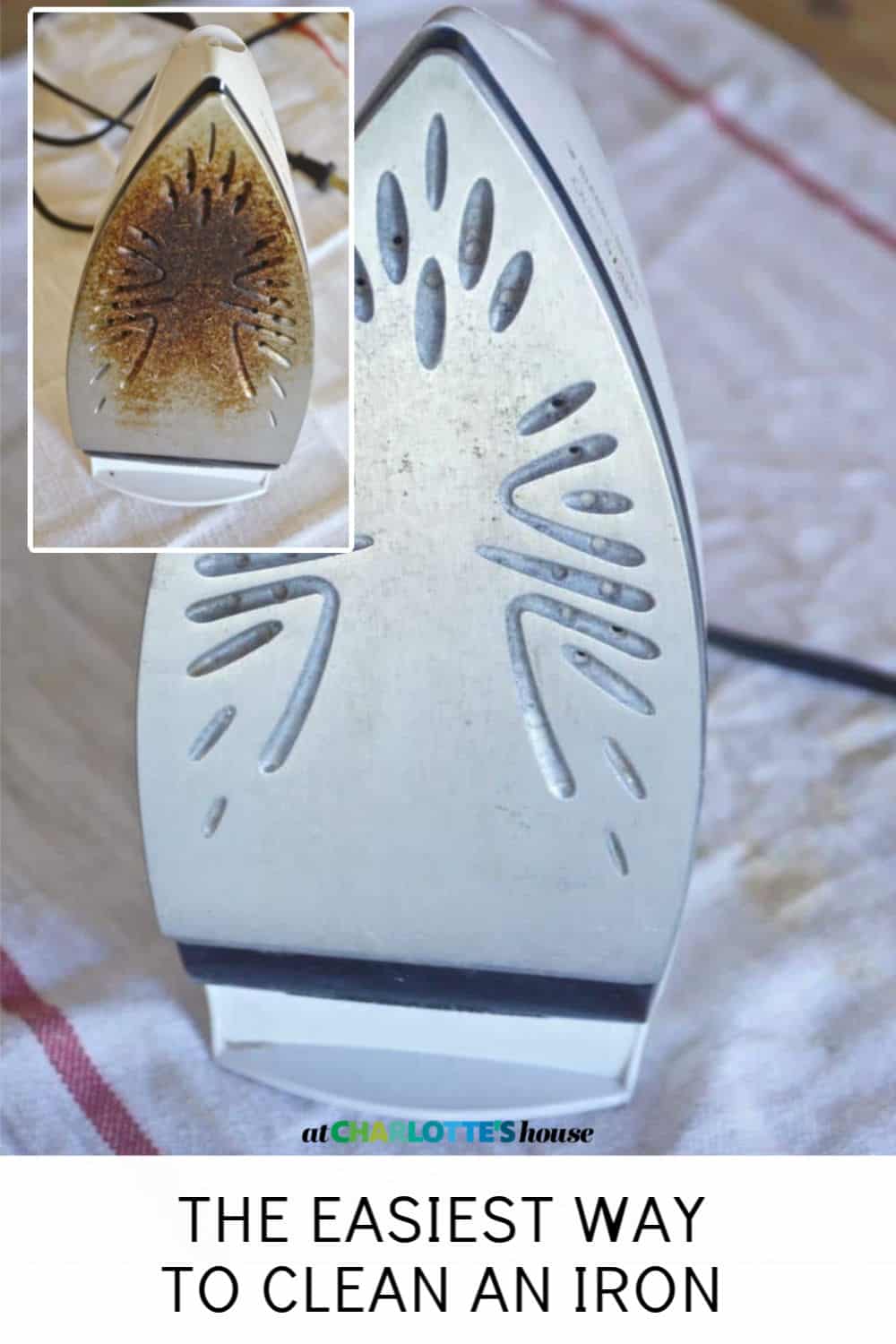 Click here for more cleaning and home organization!
You might also like my family command center,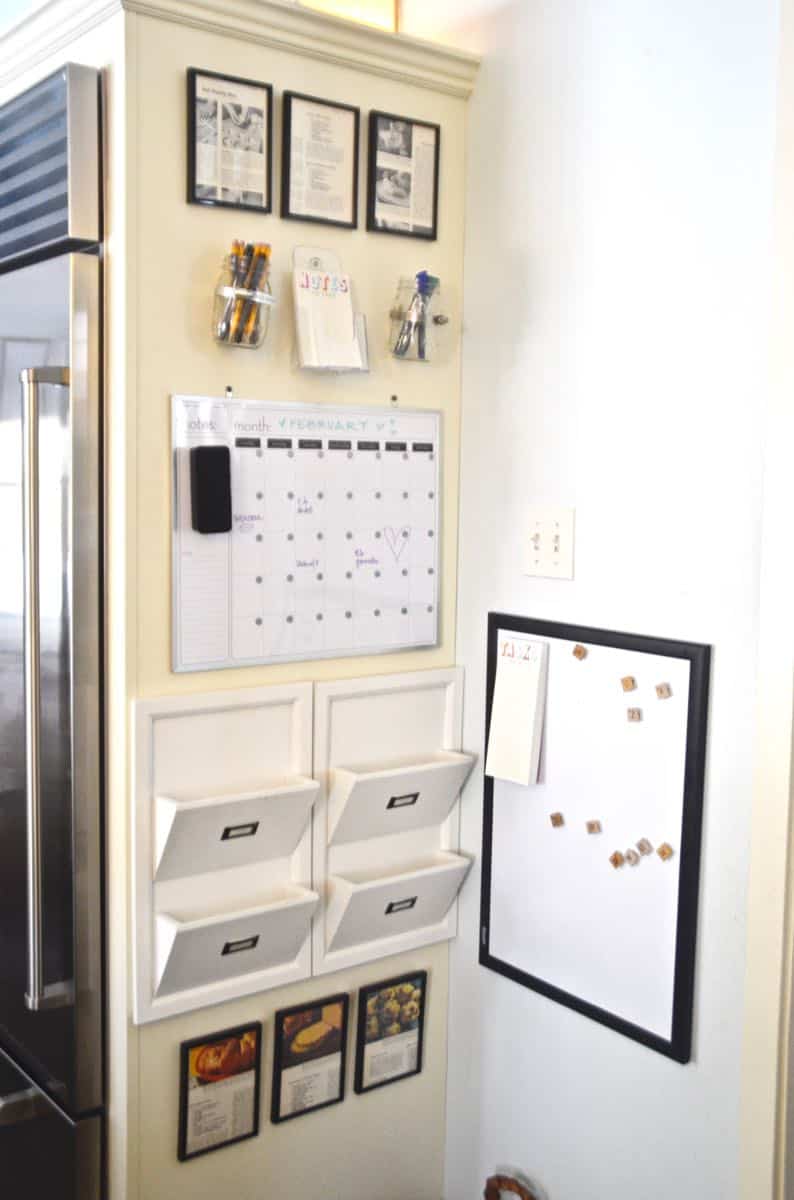 See my simple solution for mudroom storage here:
and how to organize under your sink!