Lately I've been worried that if you google "one trick pony" you'll pull up a happy picture of my face. Sipping a cup of coffee enjoying my maps. Alllll my maps. You know what's technically a map? Globes! Earlier this summer, I took a thrifted classroom globe and made it into a fun pair of pendant lights. Head over to eHow to see the full tutorial.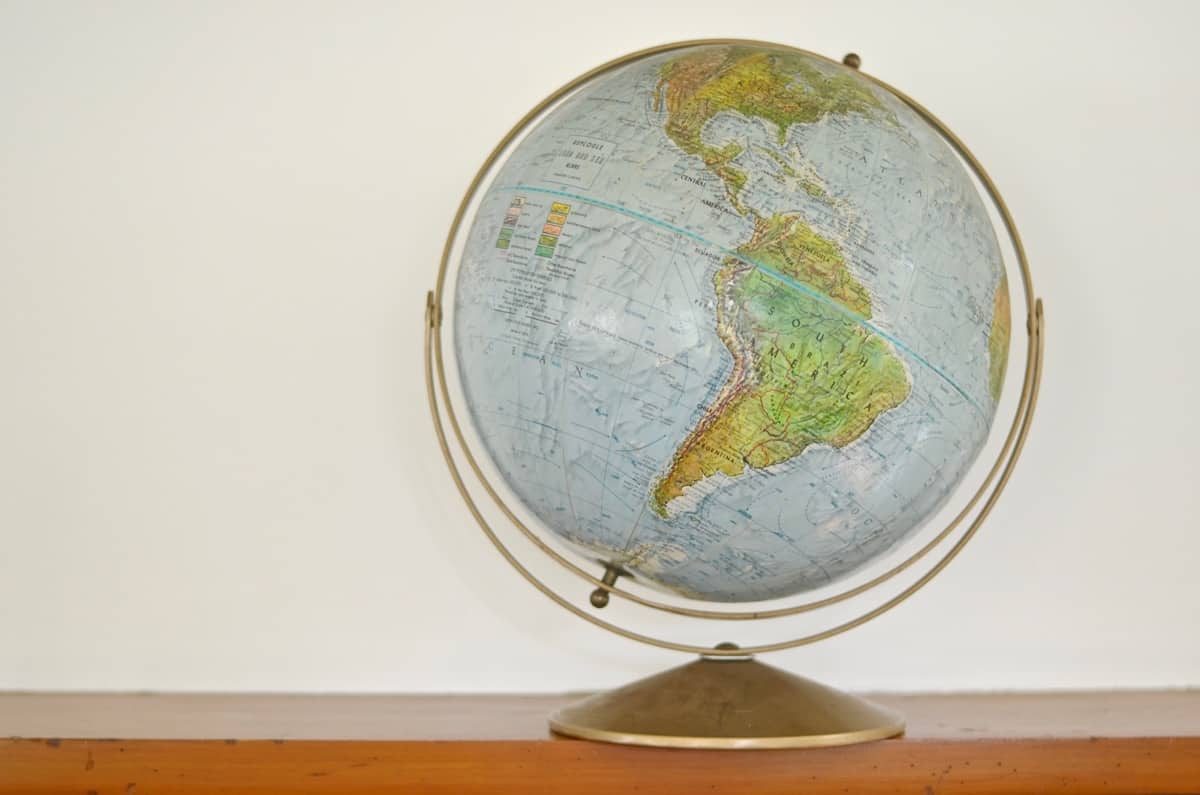 The two important items that you'll need are a cardboard globe (not metal or plastic) and a hanging light kit. (Both affiliate links.)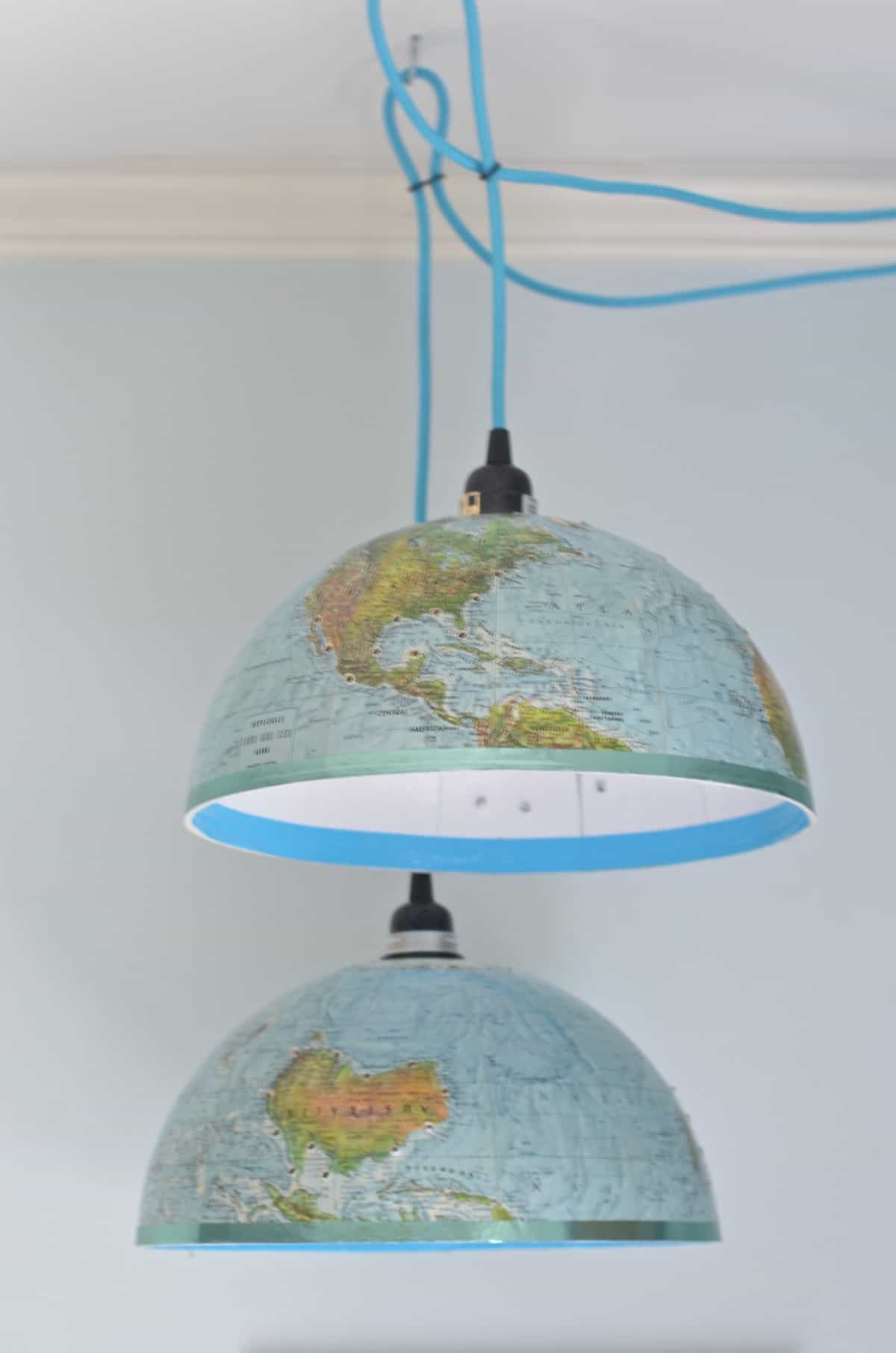 I hung these in Oliver's room and he loves them. Somehow they factor in to the stuffed animal performance the kids have been setting up all week. There's a switch on the bottom of the cord so they're super easy to turn on and off.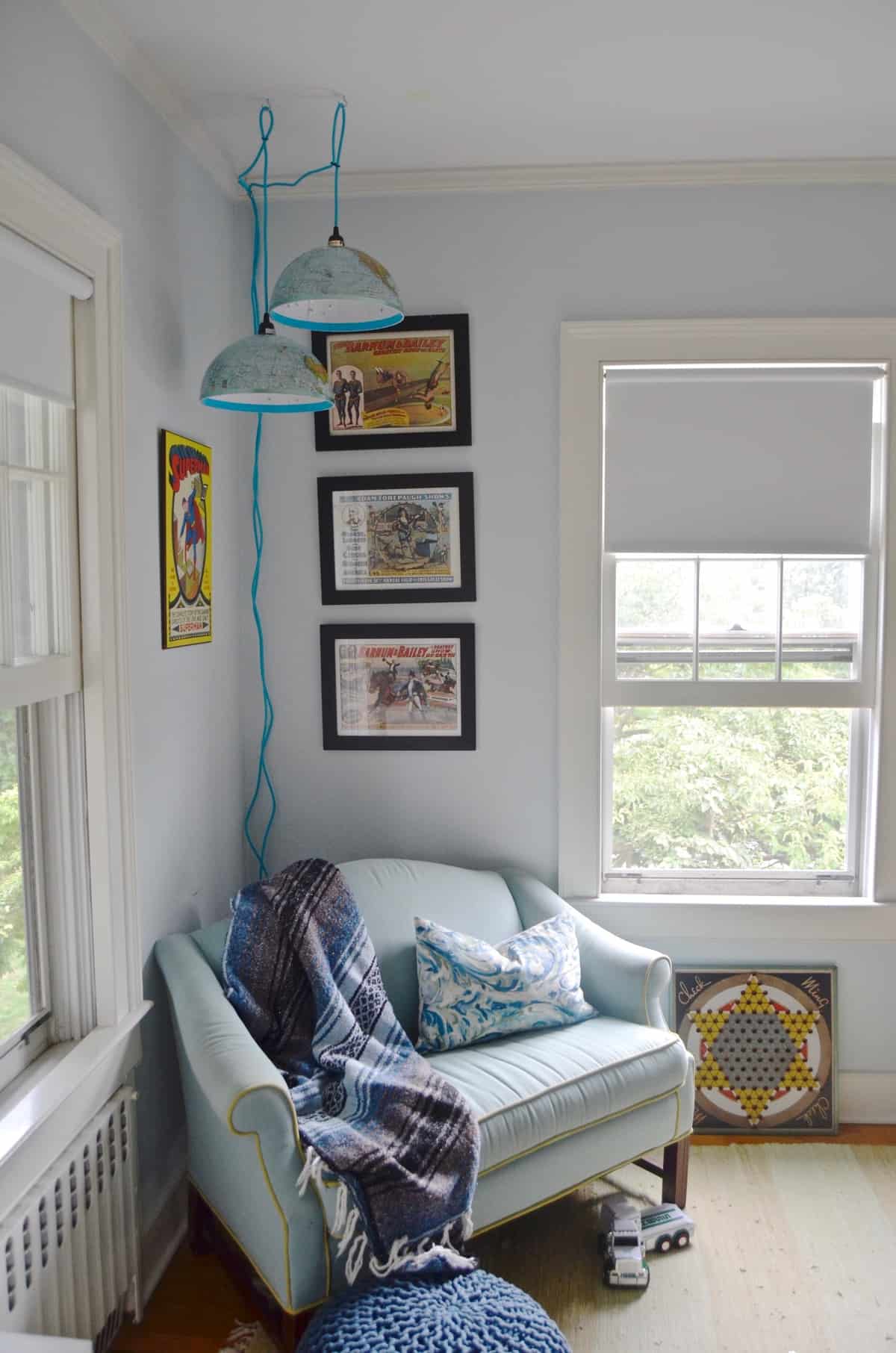 Add another globe and create a whole cluster of pendants… wouldn't these be amazing over a kitchen table or a work space? Cardboard globes are pretty common at the thrift stores… keep your eye out for one and bring it home with NO fear about the geographical accuracy! Who needs the U.S.S.R. when you have a killer new pendant light!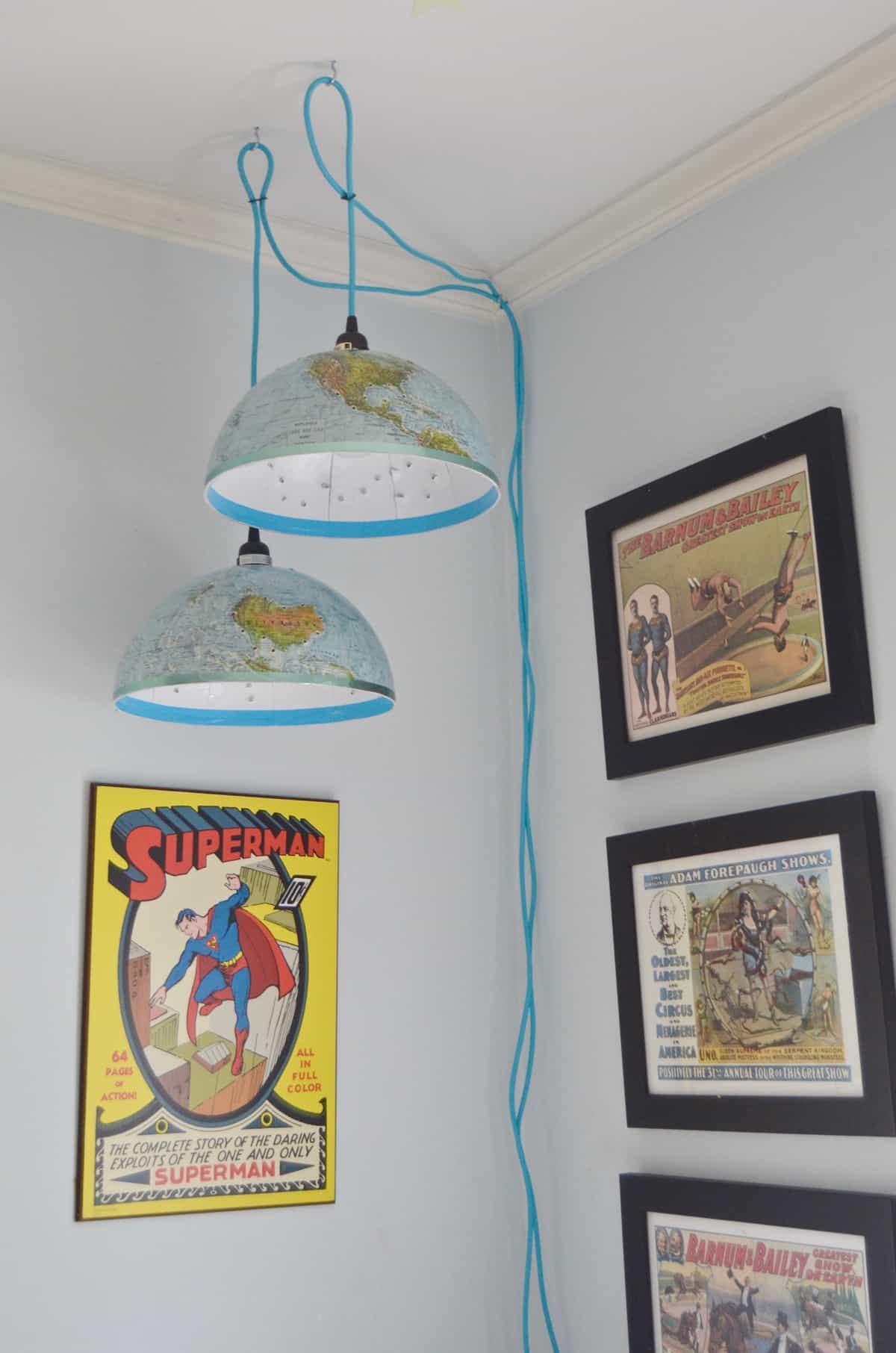 Full tutorial can be found over at eHow!