We took a break over the summer, but the ladies of the DIY Housewives are BACK and better than before! Today we're all sharing the heart of our homes… our living/ family rooms! Remember that one time, I moved into an old house and the family room was MUSTARD colored?!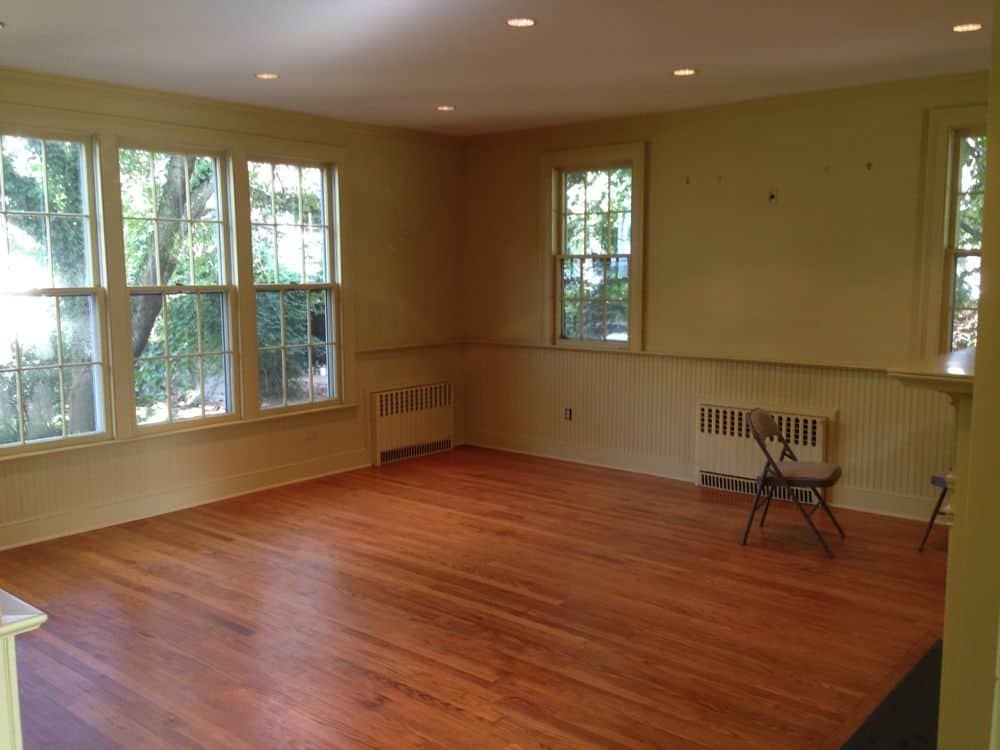 And then remember that time, we brought painters in, I analyzed their EVERY move and ba-BAM… the skies parted and our family room was now a bright and cheery white?!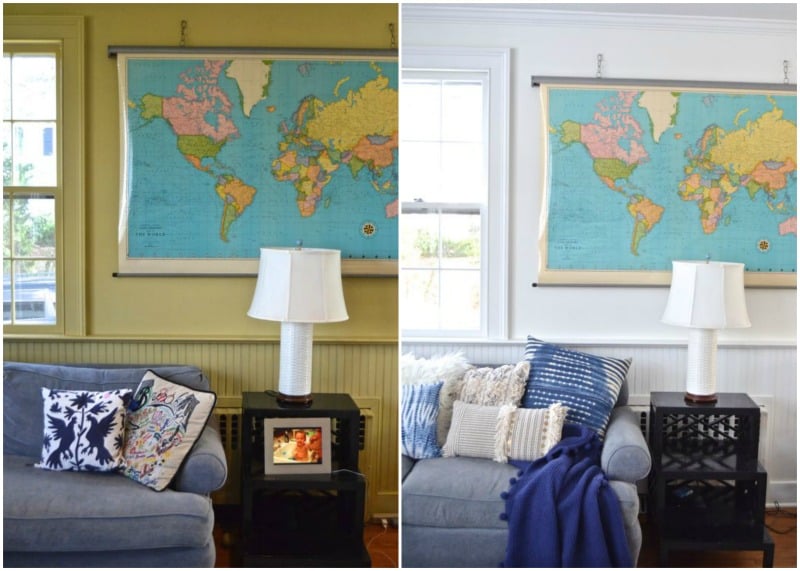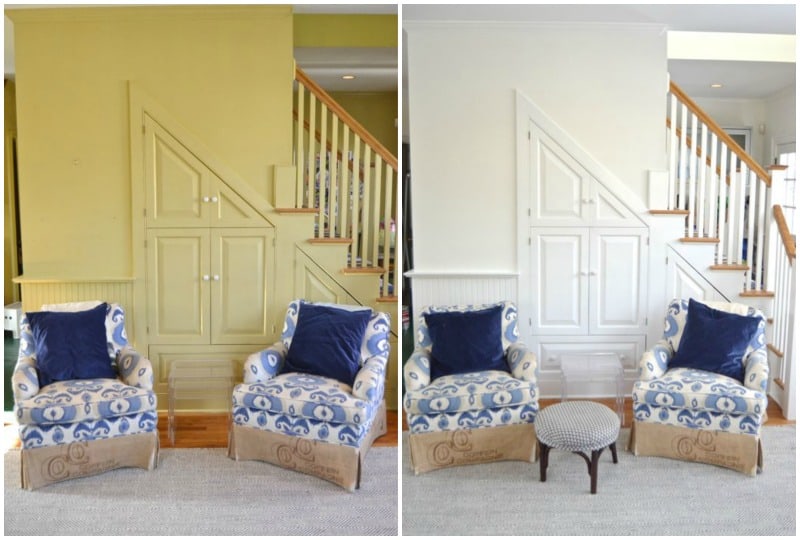 This room is where we spend 90% of our time (and yes… I know that's probably an exaggeration because… sleep=bedroom) and it serves our busy family of seven pretty well!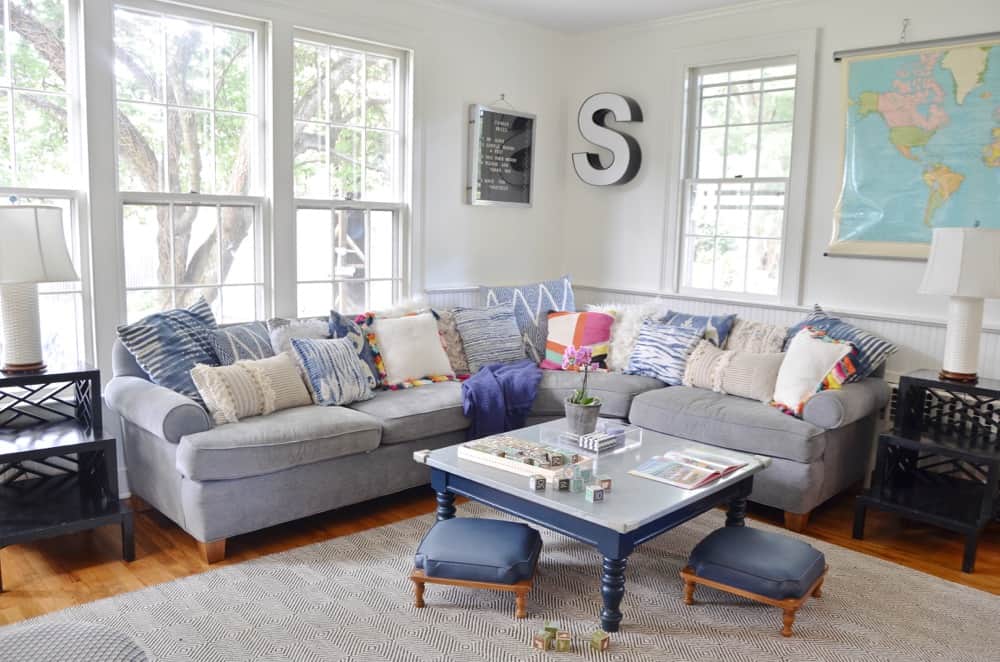 The couch is from Craigslist and fits the space juuuuust right. I'd love a sectional that's a bright bold navy, but for the price… this one works great. Why so many pillows, Charlotte? Aside from the fact that throw pillows are SO fun to shop for, there is a reason. The back pillows that came with the couch were too full so Mark and I felt like we were sliding of the couch. We brought those up to attic storage and traded them for this handful of fun eclectic throw pillows. (Source list HERE.)
I have my first MAJOR upholstery project on the porch ready to be tackled. Gulp. Thanks to the fine folks at Fairfield World, I have all the foam and batting and supplies I need so wish me luck… hopefully this space will have one more chair soon!
Other projects in the room? My easy peasy refurbished stacking vinyl footstools, my Swap It Like Its Hot project… and the adjacent DIY Mudroom!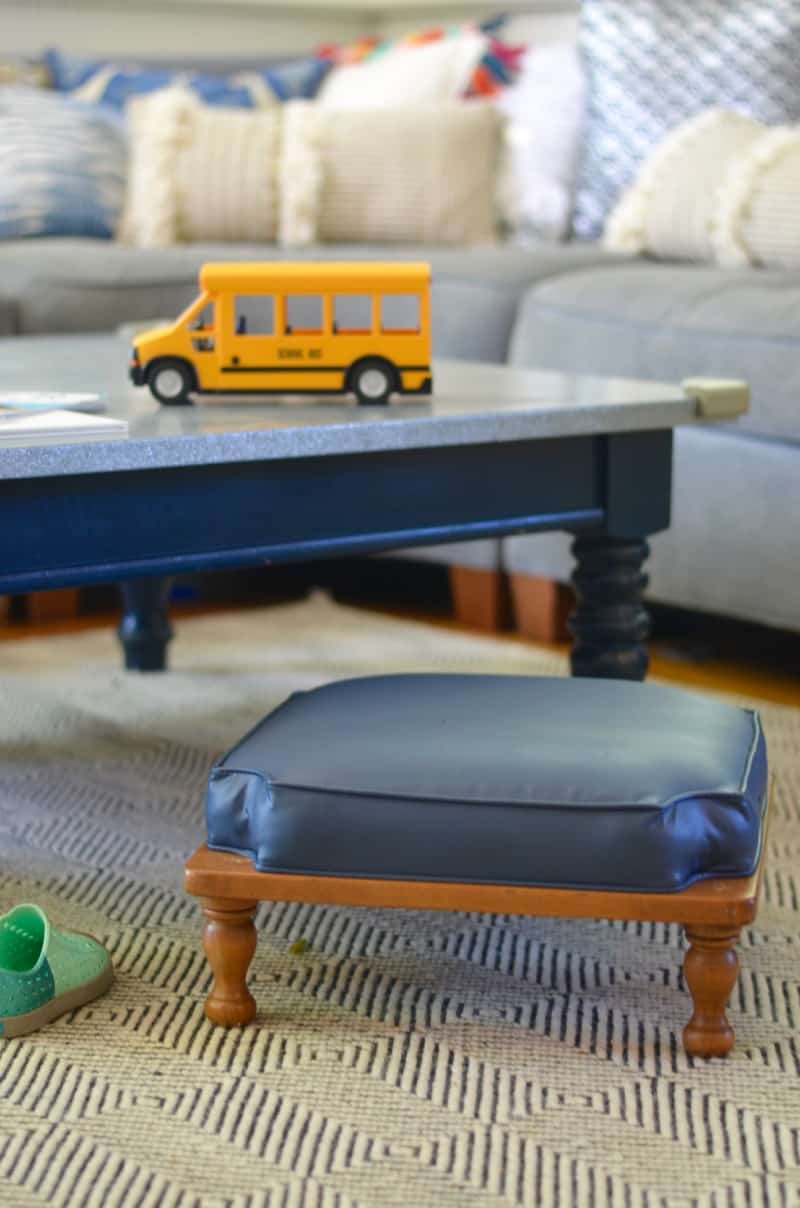 As I sit here typing, I'm looking into the kitchen and reminded of the other major project I'm gearing up for… operation 'deal with the green tiles' in the kitchen. It won't be for the next couple of months, but the time will come, my friends. Never you fear!
Now comes the time in this post, where you get to click around and realize that I'm TRULY not worthy… all of my delightful co-hosts are chalk-full of awesome DIYs so head over to each of their blogs and see what lovely living spaces they have to share!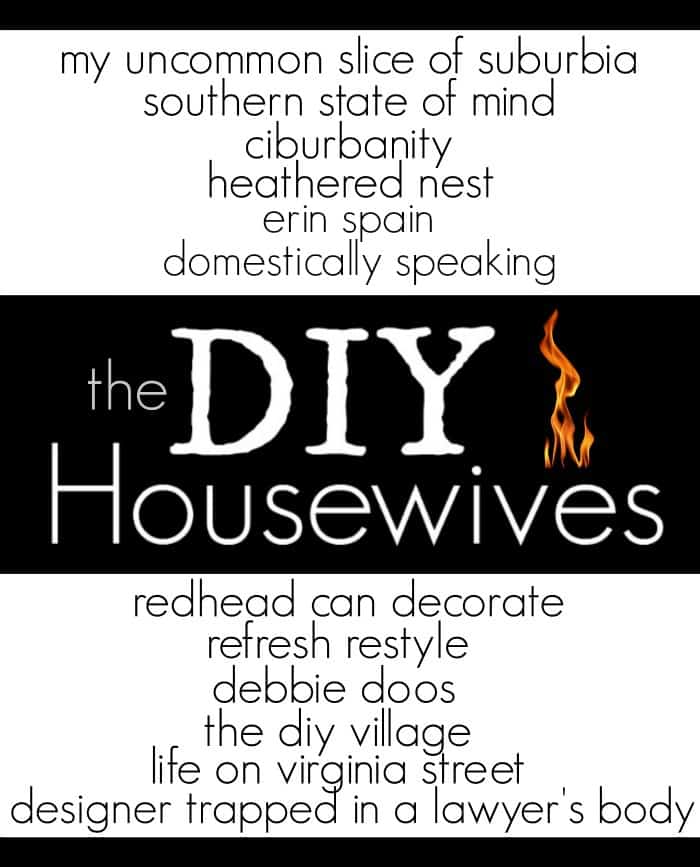 Loading InLinkz ...