Graphic Ceramic Vase Tutorial
Psssst… this post *might* contain affiliate links: see my disclosure here.
Hand Painted Ceramic Vases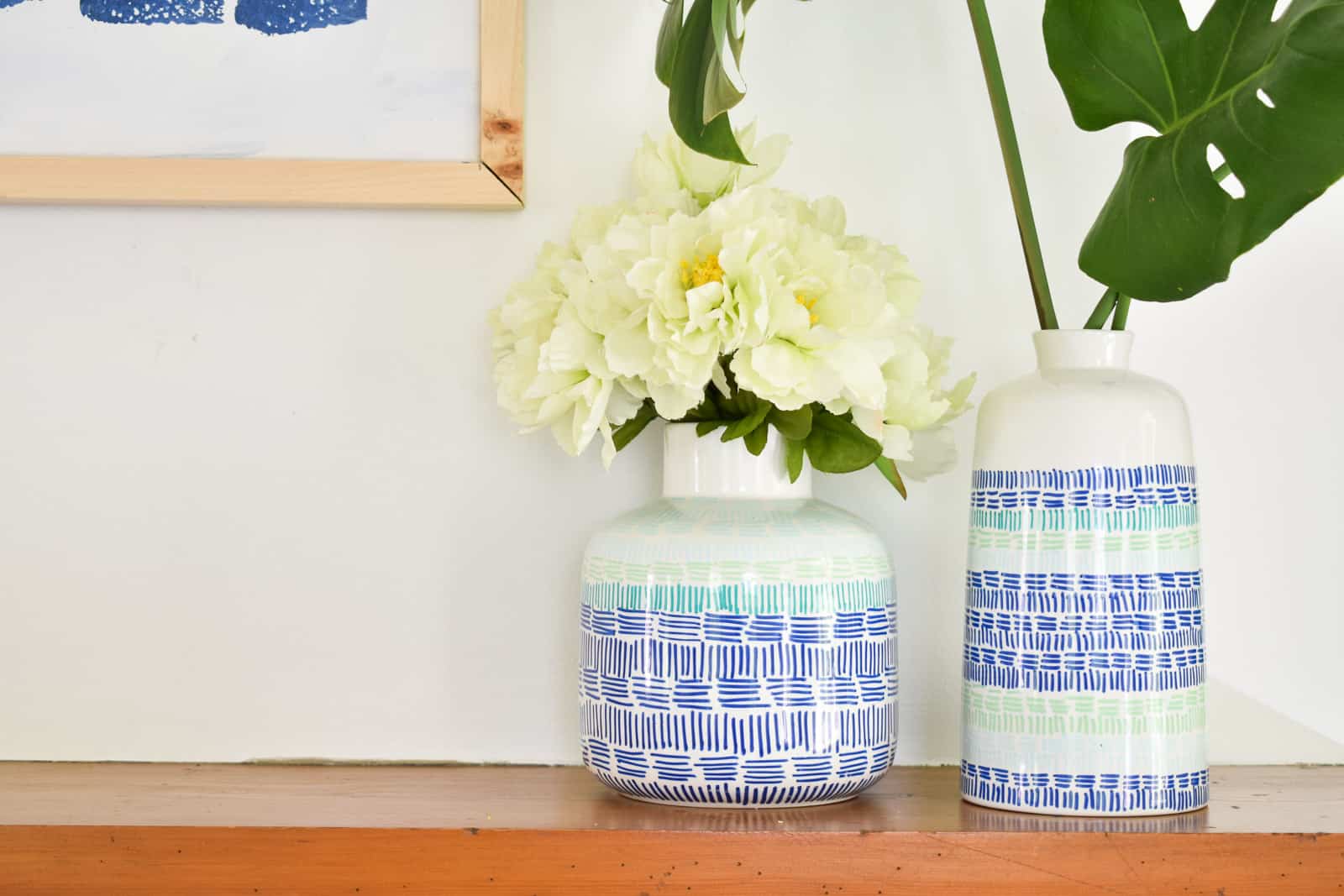 I told you I was on a crafting kick!!! If you've been in Michael's lately then you know they have a TON of items intended to be personalized… bags and hats and containers and ceramic vases. Truthfully, I liked the shapes of the vases and didn't mind them plain ol' white, but that wouldn't be a very fun blog post so… I jazzed them up!
One of my favorite crafting supplies are these pens.  I learned the hard way, that they stick to most things PERMANENTLY. I'm sure they won't stand up to heavy scrubbing, but these are vases so I don't anticipate any of that.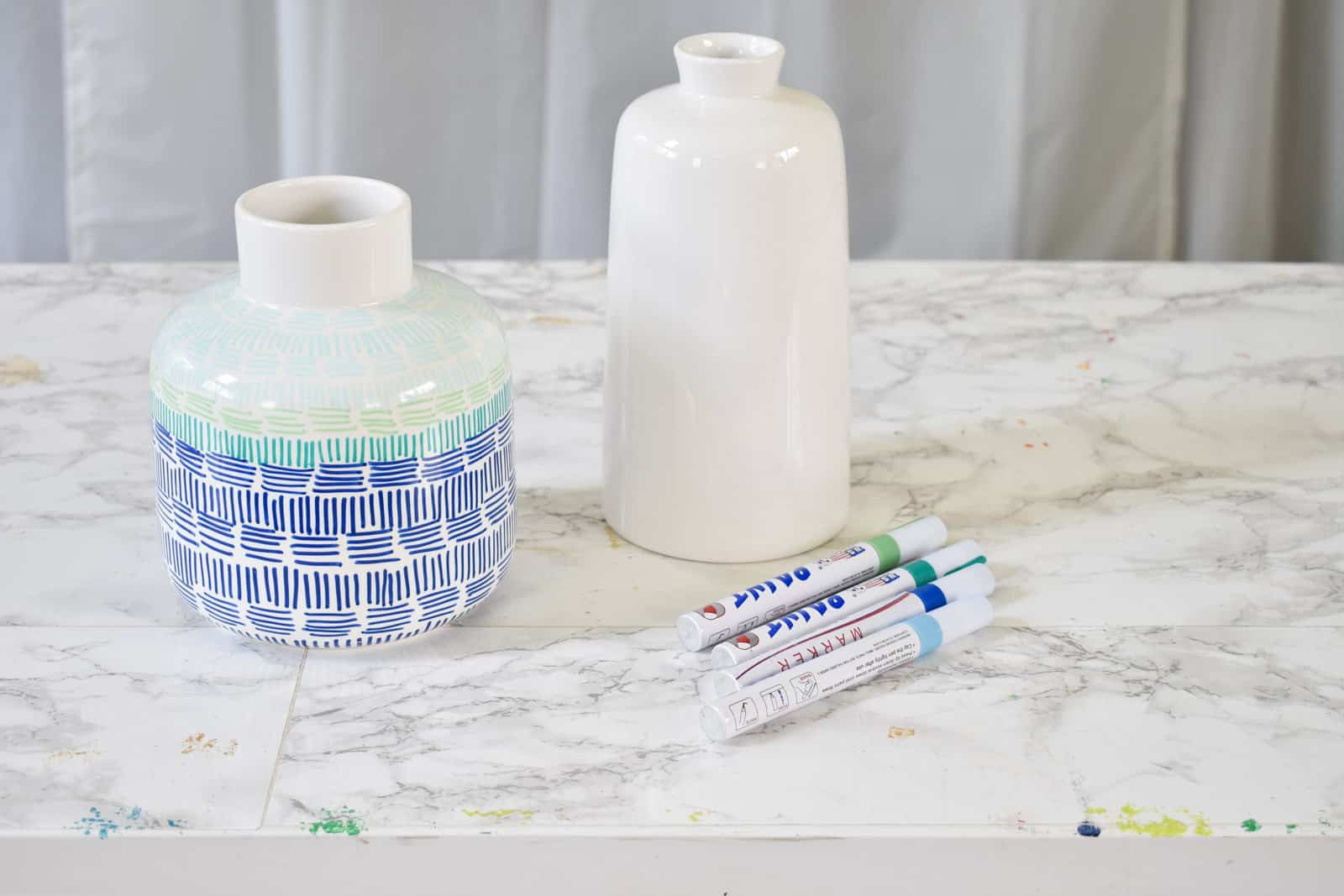 Step 1. Wash vases
Before you start, give the vases a quick wipe down to remove grease or dust.
Step 2. Research your pattern
I spent a little time on Pinterest poking around ceramic patterns. I found LOTS, but there were only a few that I thought I could do freehand on my vases.
Step 3. Draw your pattern
I flipped each vase upside down and used the bottom edge as my guideline. I carefully moved around the vase being careful that the pattern rows were all (relatively) even. You know I can never make up my mind, so I added an accent stripe of green, aqua and light green.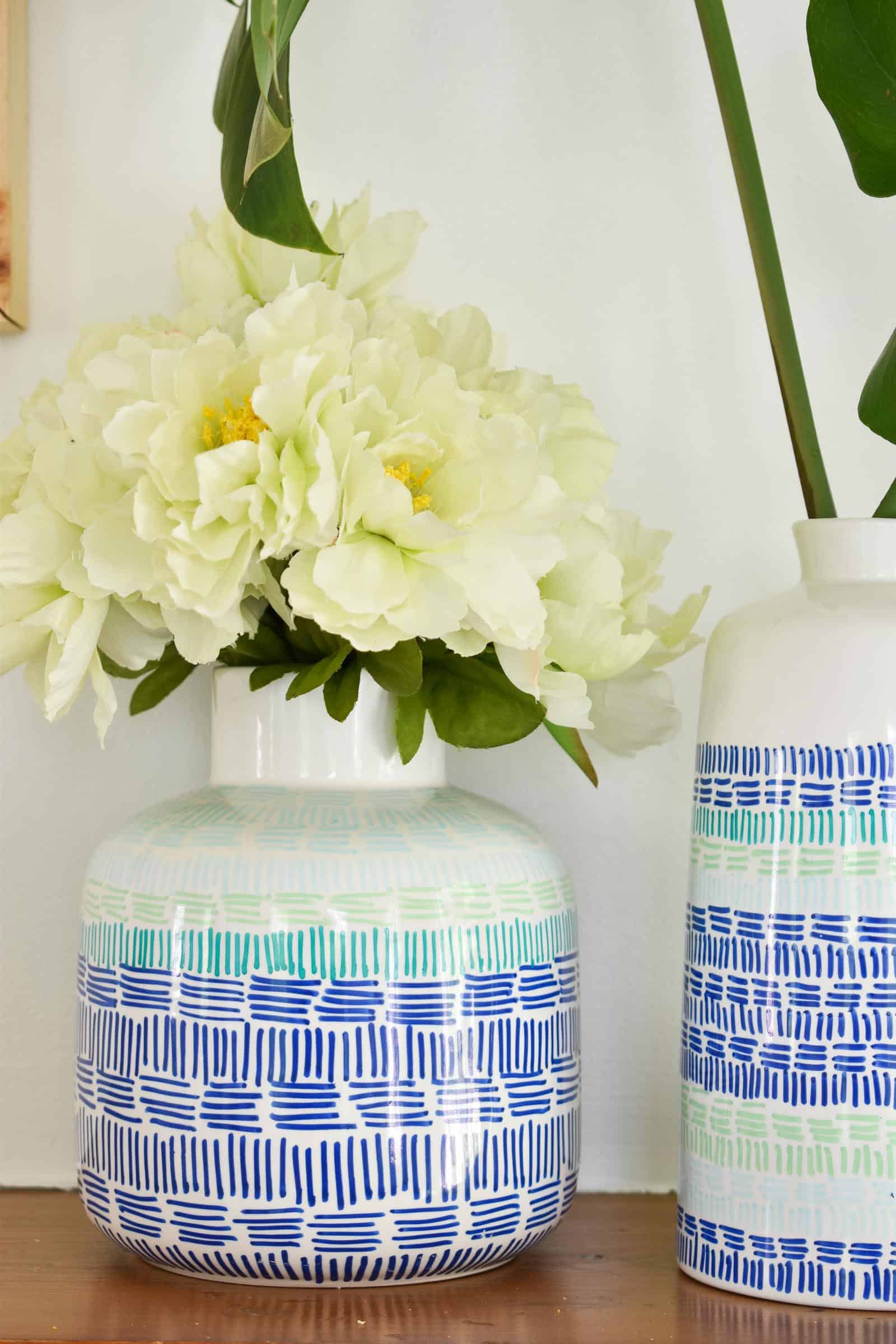 These took no time whatsoever to make and could be as intricate or as simple as you want! Choose your own colors (or even opt for a more neutral black on white!) and get to doodling!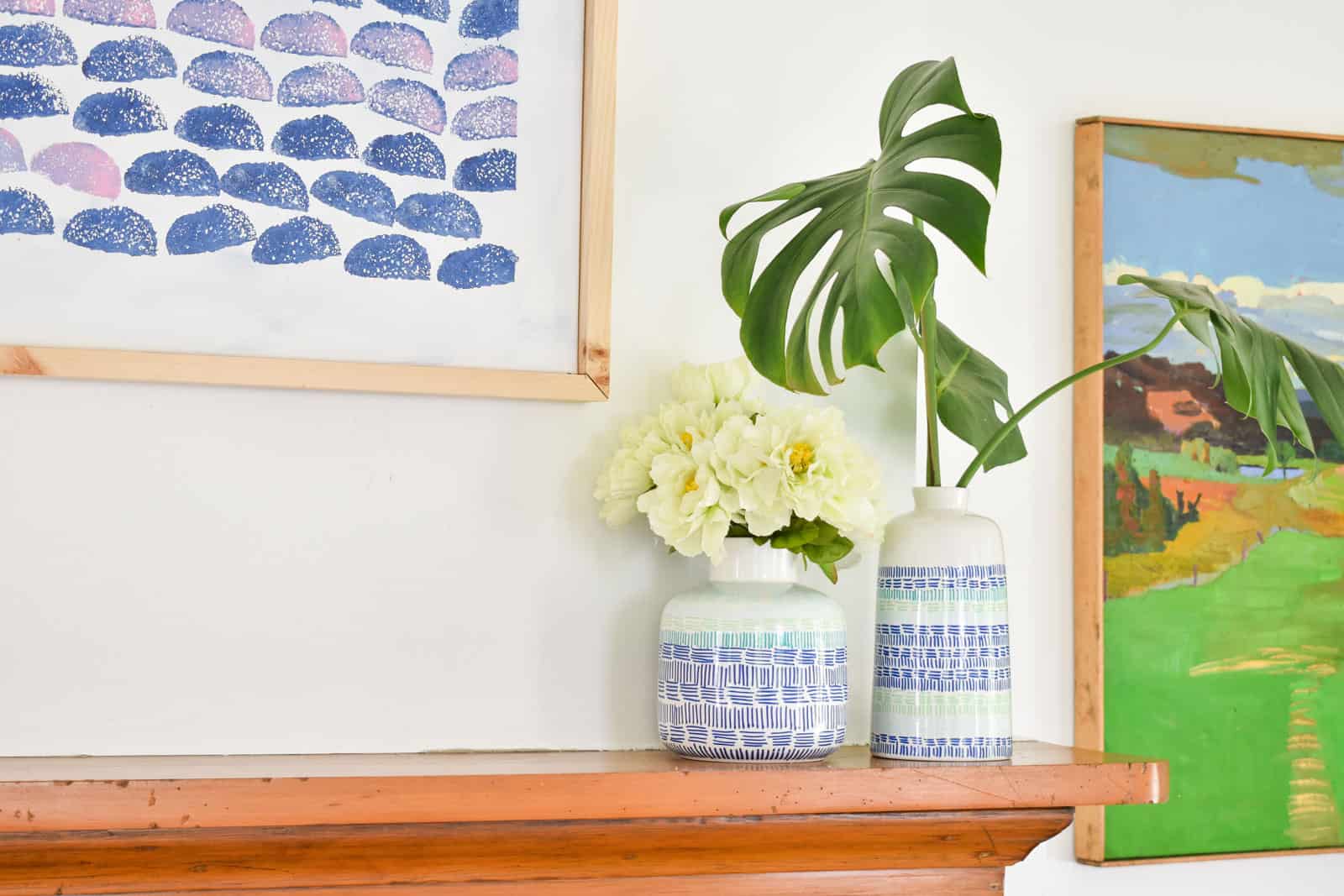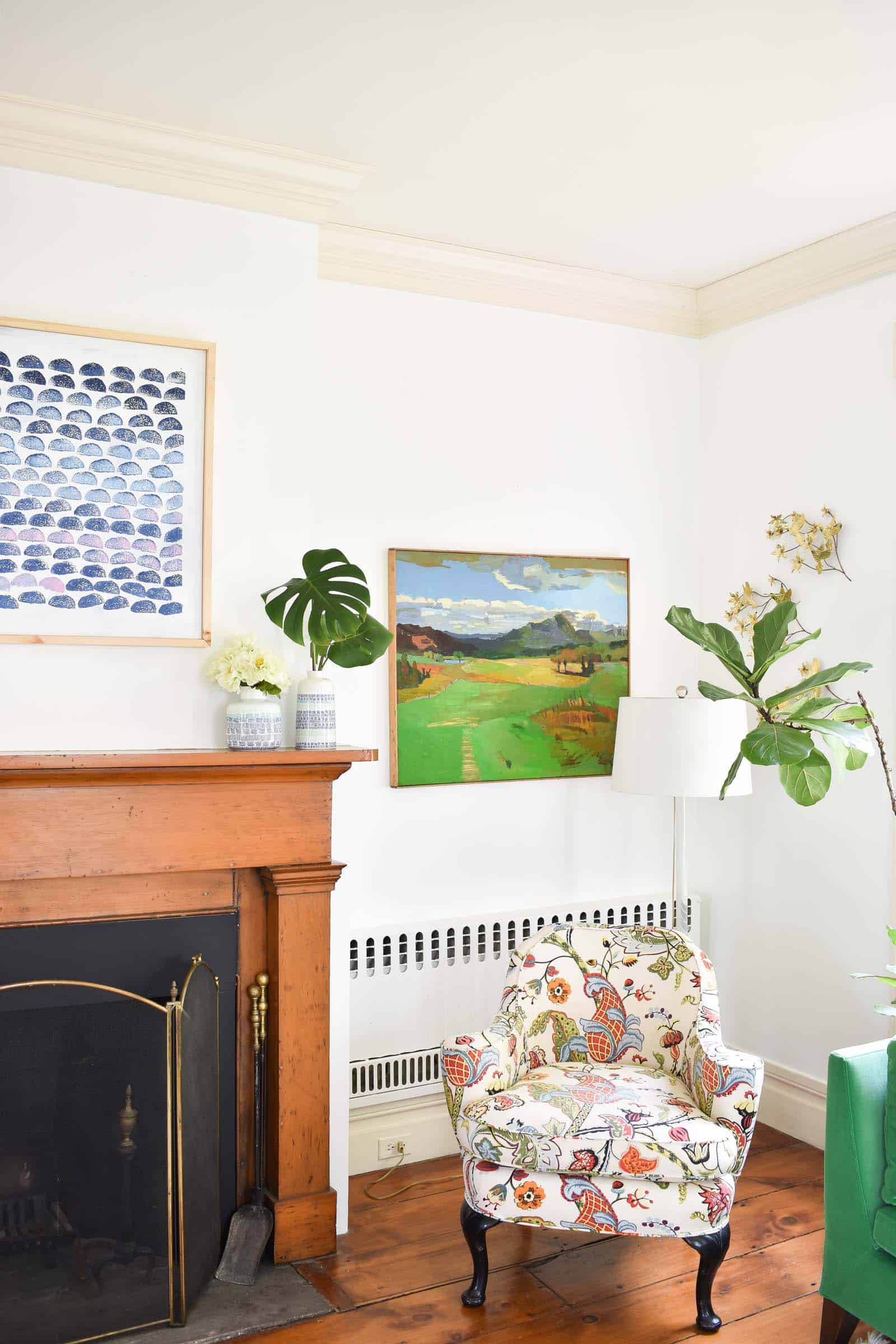 If you enjoy seeing it all come together, here's a simple video to go with this tutorial!