Easy DIY Felt Ornament with Iron-on Design
Hand sewn felt Christmas ornaments.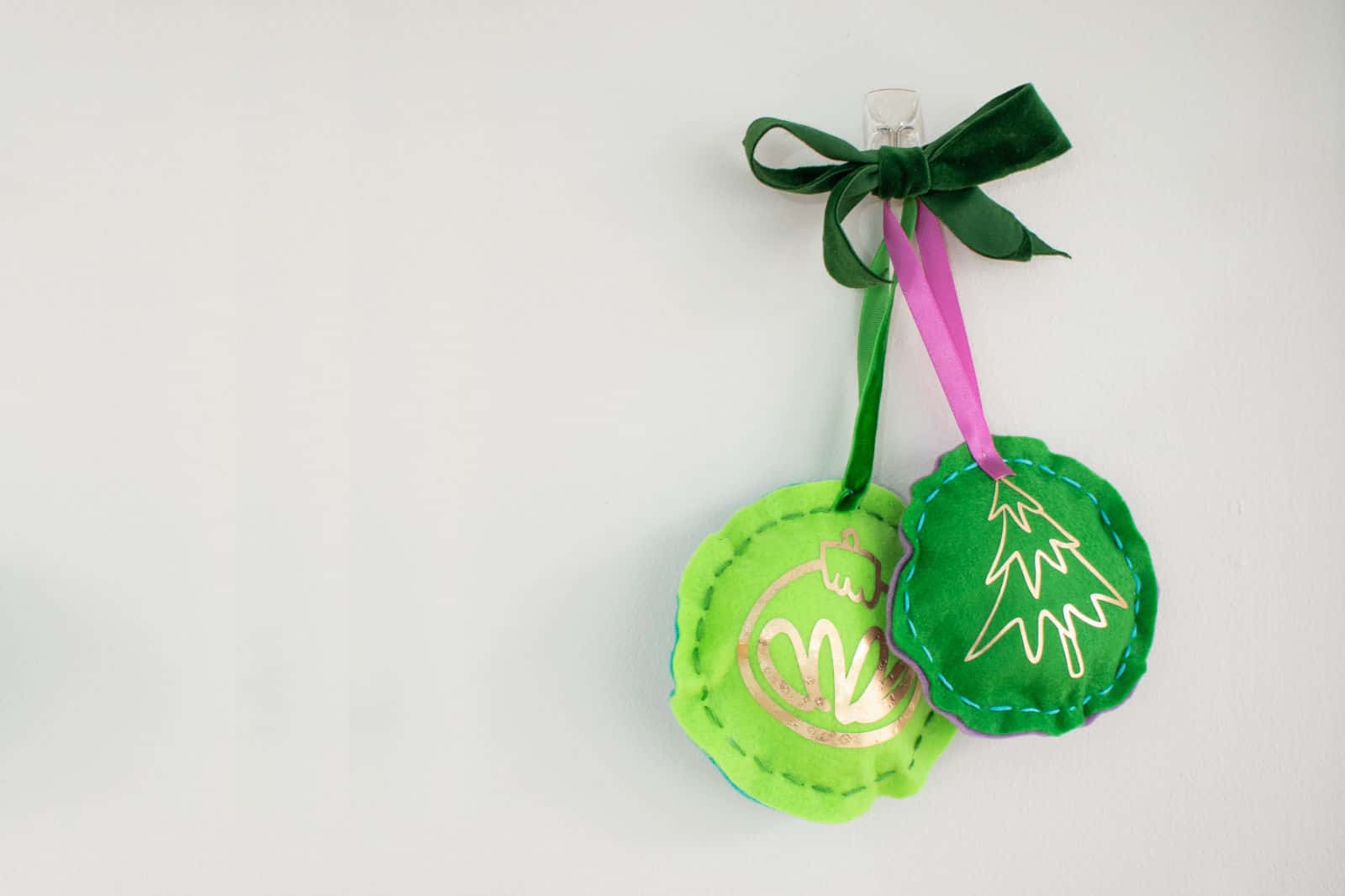 Felt is one of my ultimate favorite materials to work with: it's colorful, it's inexpensive and It's readily available!! I used it for these ornaments last year, and I'm bringing it back for an old school ornament this year! If you have older kids (8+?), this would be great project for them to help with! Reminder that I've shared NINE ornaments already so make sure you click around on the blog and on my You Tube channel to see some of the others!

Step 1. Cut Out Circles from Felt
Find something to trace onto your felt. I chose a galvanized pail with a diameter of 4.25 inches for reference!
Cut out your felt circles.
Step 2. Cut out your design with Cricut*
I'm using iron on vinyl and used my Cricut air to cut it out. I weeded my image and then used my Easy Press to affix it to the felt circle.
*IF you don't have a Cricut… you can totally skip this step OR you could use a gold dimensional fabric paint OR you could even just embroider a simple design using the same thread you use to stitch together the ornament with!
Step 3. Sew
Place two felt circles together and sew around the outside (thread a needle with 24-inches of embroidery thread, tie a knot at one end and weave your needle in and out of your felt creating a dotted line of thread around the outside… I'm confident this stitch has a name, but I don't know it.) Stop sewing about one inch before you complete the full circle.
Step 4. Stuff and Finish
Fluff a cup or so of Polyfill and stuff it into your ornament. Sew the rest of the circle and tie off the embroidery thread.
Step 5. Add a ribbon loop
Fold over an 8-inch ribbon and place one end on either side of the top edge of your ornament. Stitch in place.
Materials for Stitched Felt Ornaments