To piggy back on the industrial/ hardware store Christmas Tree from Tuesday, I'm excited to share this funky tree I made for eHow entirely from hardware store materials (full list at the end of the post).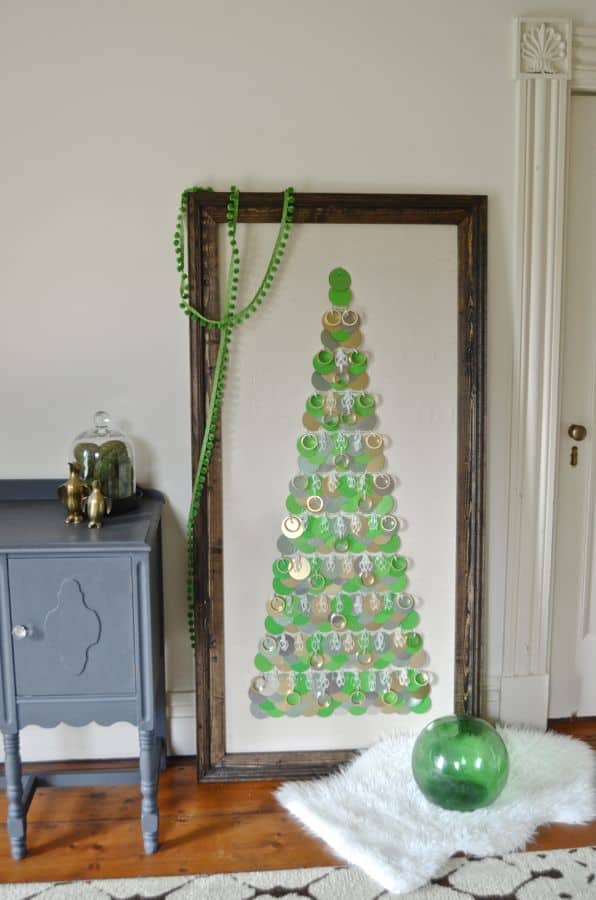 My inspiration was a series of trees I saw with actual Christmas ornaments on a large canvas frame, but it was just as fun to walk around Home Depot with my MacGyver hat on to take it another direction. (I double dare you to ask various salespeople if they can think of anything in the hardware aisle that is super cheap and could also double as an ornament…) Thankfully Lou felt the vibe I was throwing down and suggested these tin discs. Perfect. Easy to drill and easy to spray paint.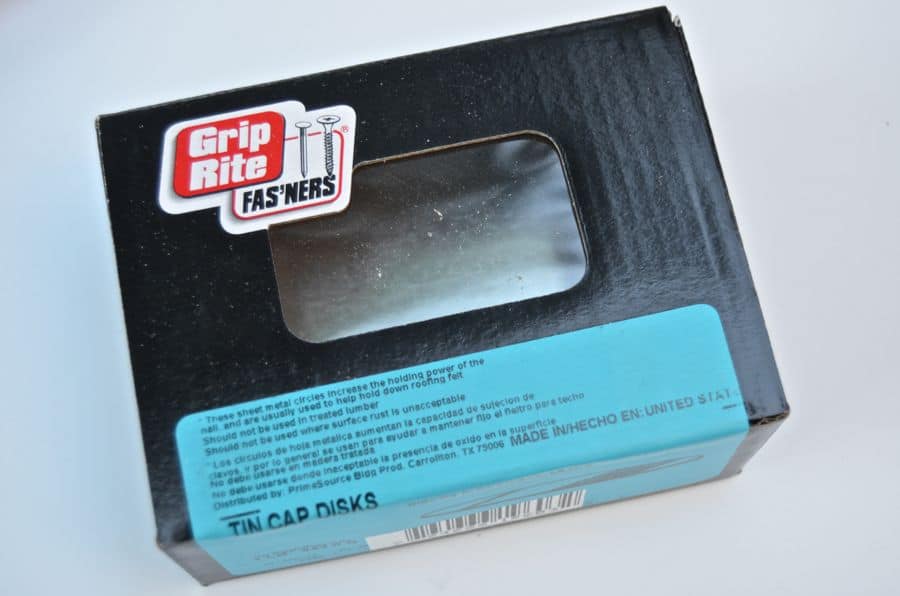 With so many kids running around, I actually wanted to make a frame that was a little sturdier than just stretched canvas or foam board… I used peg board which made the project a little more complicated, but it also made it easy to layout the pattern (and it won't fall over if someone bumps into it). That said, I still have it leaning somewhere that doesn't get too much wrestling action.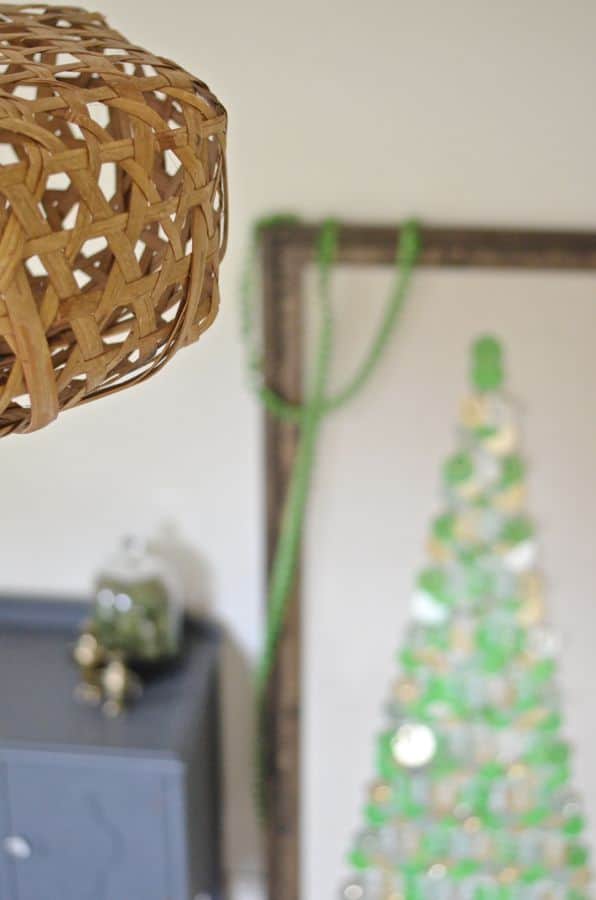 Green twine sewed through the peg board marked the area of the tree, and then I had fun going back and forth with an embroidery needle weaving the tin discs in place! For embellishments, I used zip ties and sliced PVC pipe. The good thing is that everything's attached tight so no fidgety fingers can pull them off and hoard them away! #winning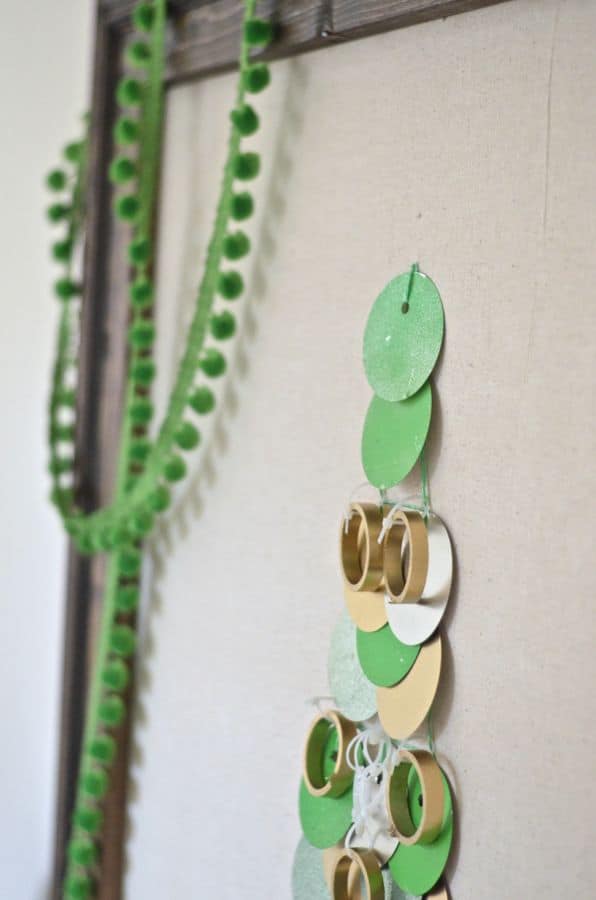 Head over to eHow to see the full tutorial.