Christmas Home Tour and Holiday Giveaway
Psssst… this post *might* contain affiliate links: see my disclosure here.

Disclosure: Home Decorators Collection is partnering with us for these home tours and have sent us some of their amazing decorations to feature in our decor.
I am thrilled with a capital "T" to be sharing my Christmas decor as part of this year's HDC Holiday Homes. Thanks to Erin Spain for putting together this fun group of talented bloggers. Double thanks to Home Decorator's collection for providing some of the festive inspiration. If you like what you see, there's a chance to win a $250 gift card from Home Decorator's Collection at the end of this post… squee! Without further ado… Christmas comin' atcha!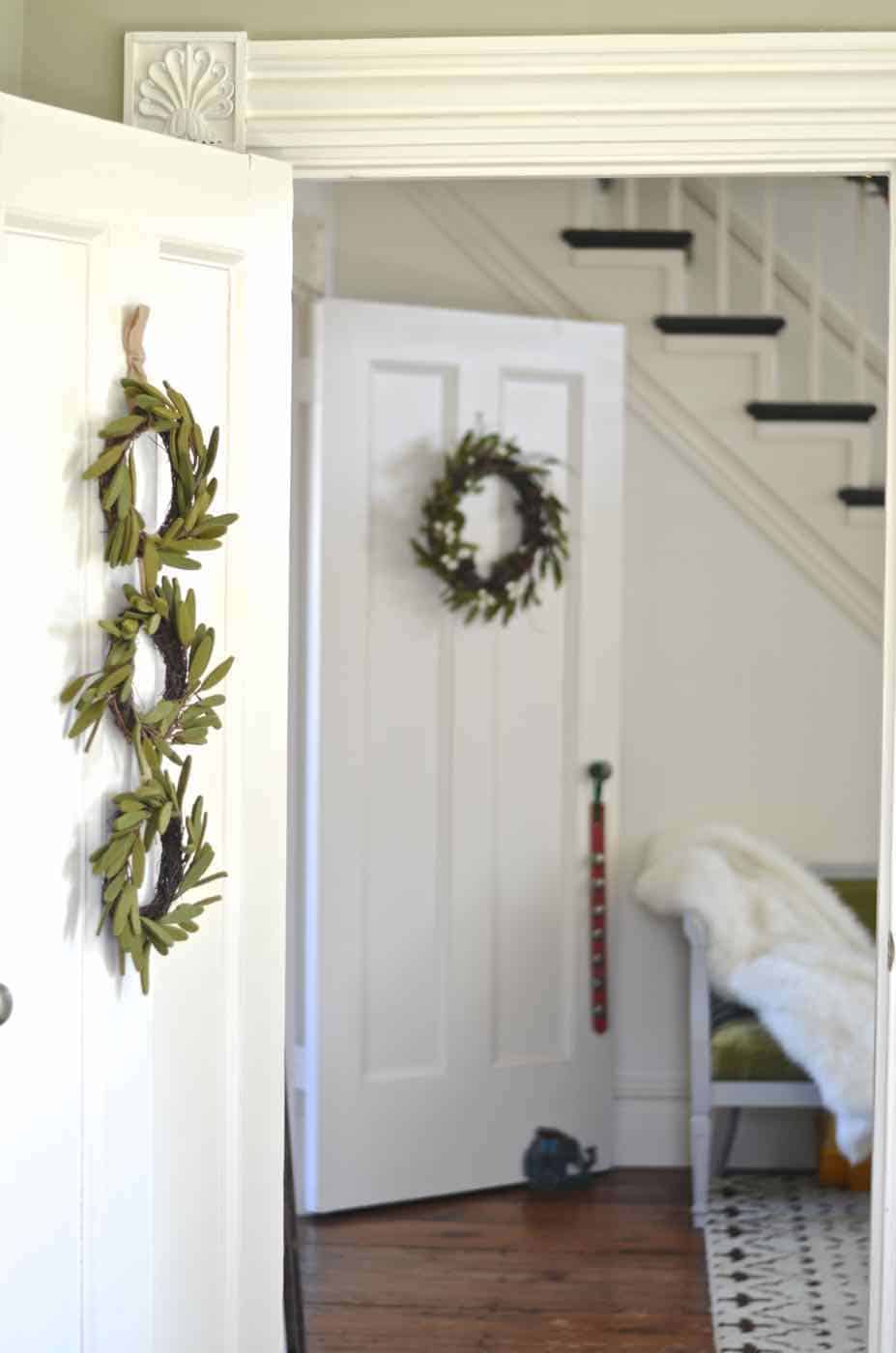 This is our first Christmas in the house, and I have to admit… I struggled to get my holiday groove on. As I unpacked decorations, I didn't know how to bring them all together throughout the house. There were lots of *little* vignettes but it wasn't coming together the way I wanted. And honesty, it still doesn't really relate the way I'd like, but I've tried to give each room a bit of a cohesive feel.
Walking into the house, the front door is flanked by these colorful green lanterns I picked up at Ikea for $6 each. They're big… maybe 16 inches tall? If we have a holiday party, I can put candles in here to illuminate the front steps.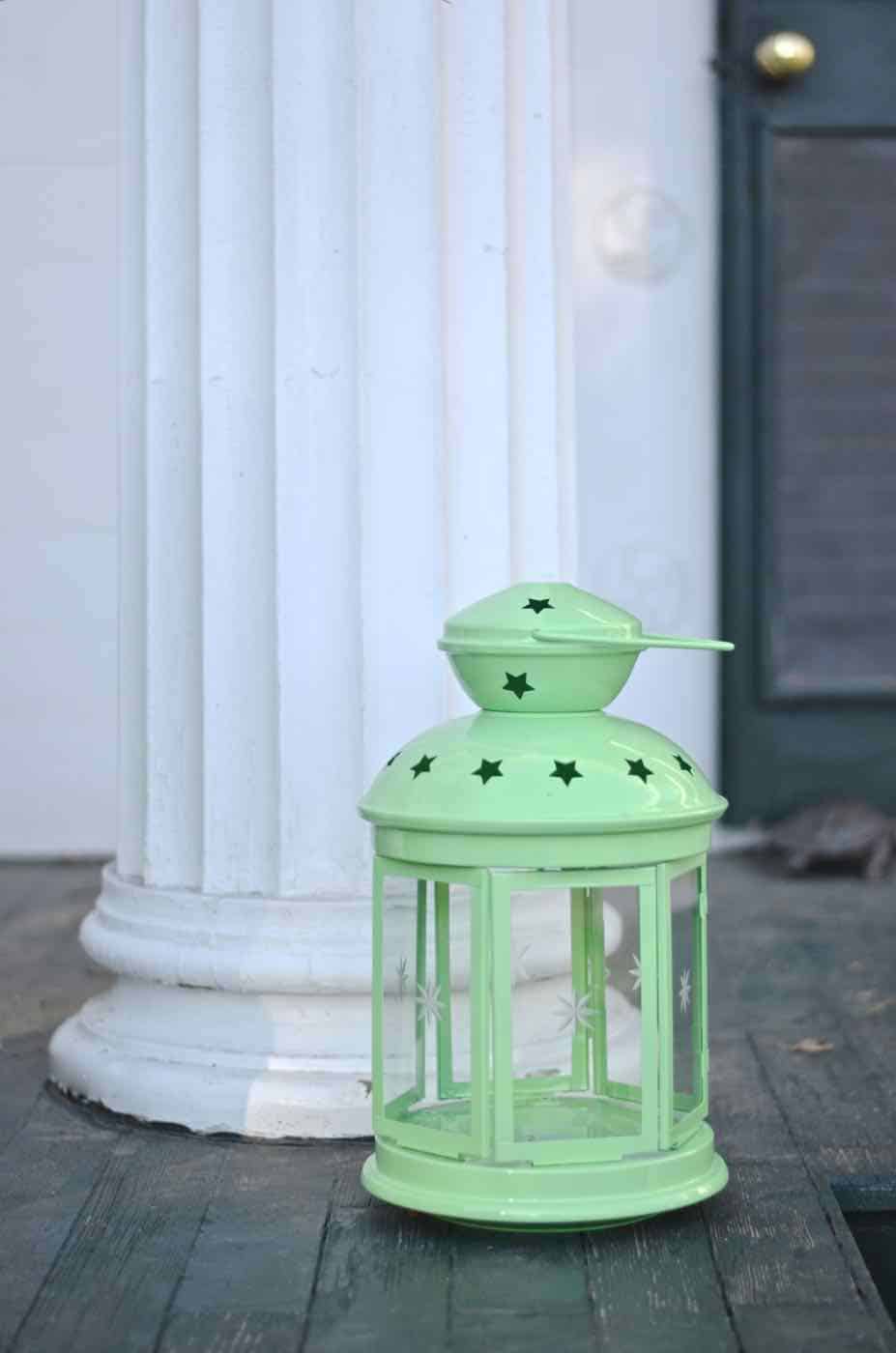 The foyer is FINALLY ready to show you all, but I'll wait until after the holidays. You're getting a little peek here! Frank is usually sitting here ready to greet any visitors with my eHow hardware store tree in the background.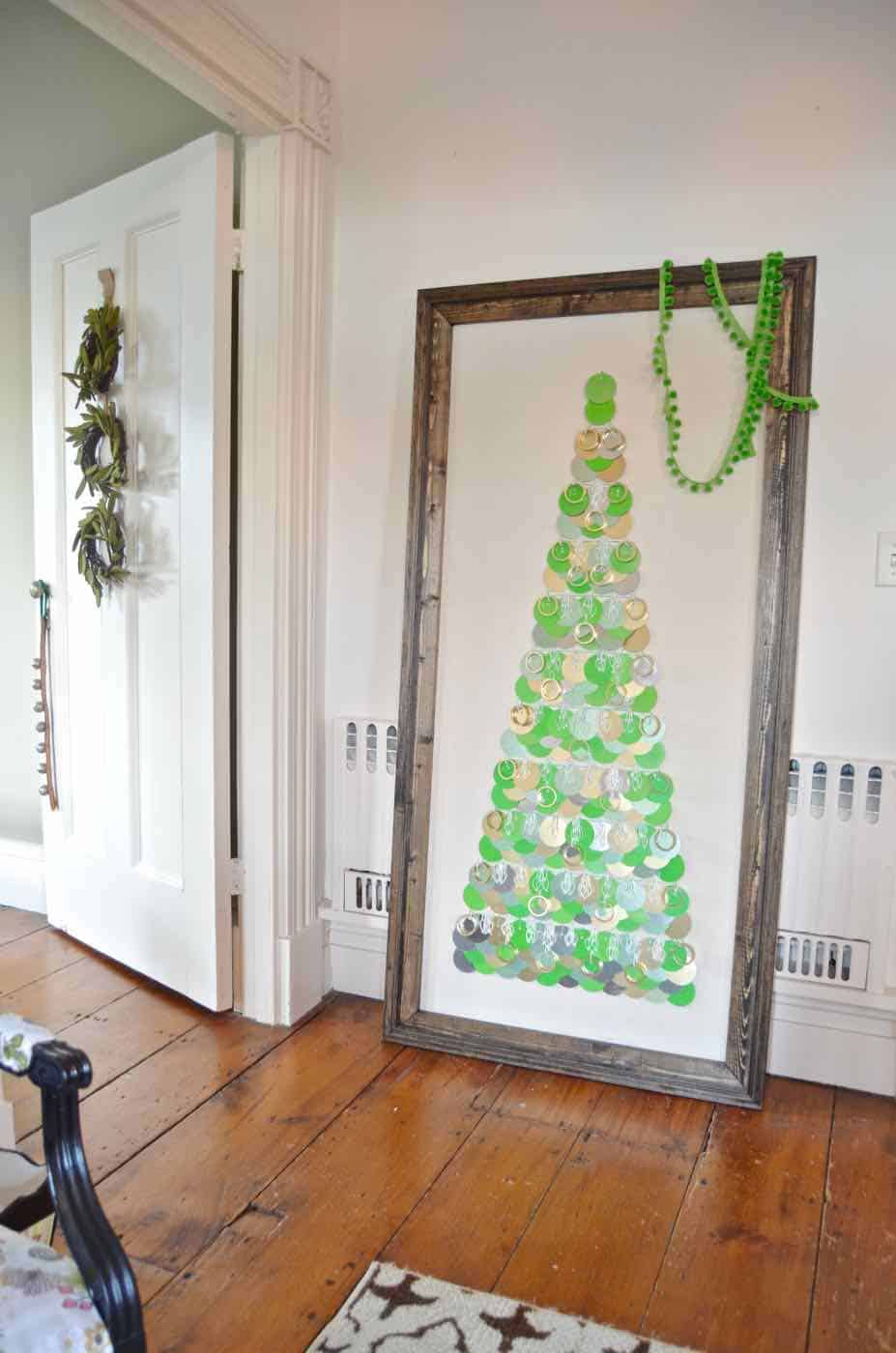 I have my Santas displayed on the newly painted foyer table alongside a pair of adorable polar bears.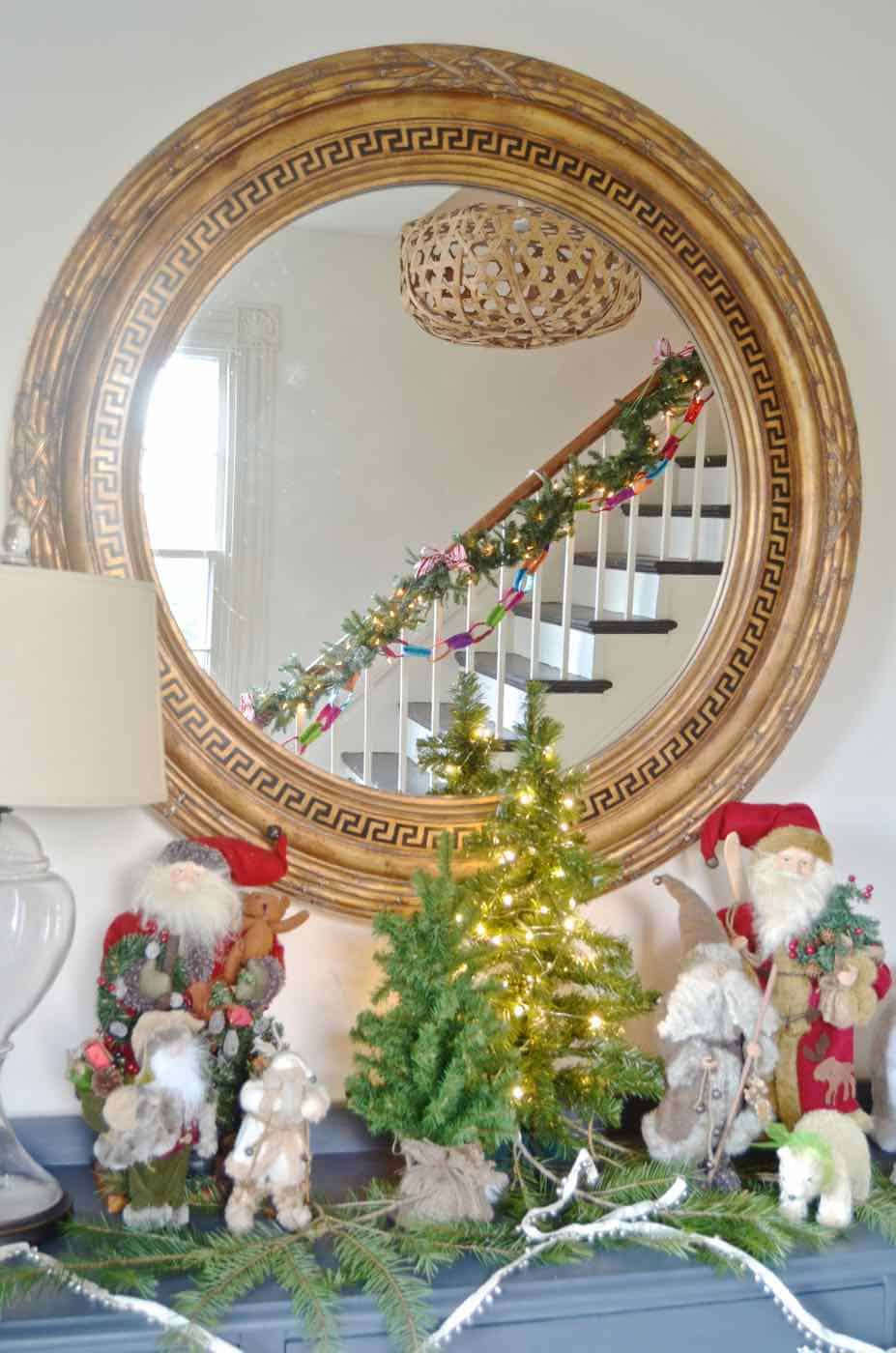 In the corner of the foyer, is this super cute mini tree (with lights!) (similar product shown) that I accented with last years paper Ikea garland.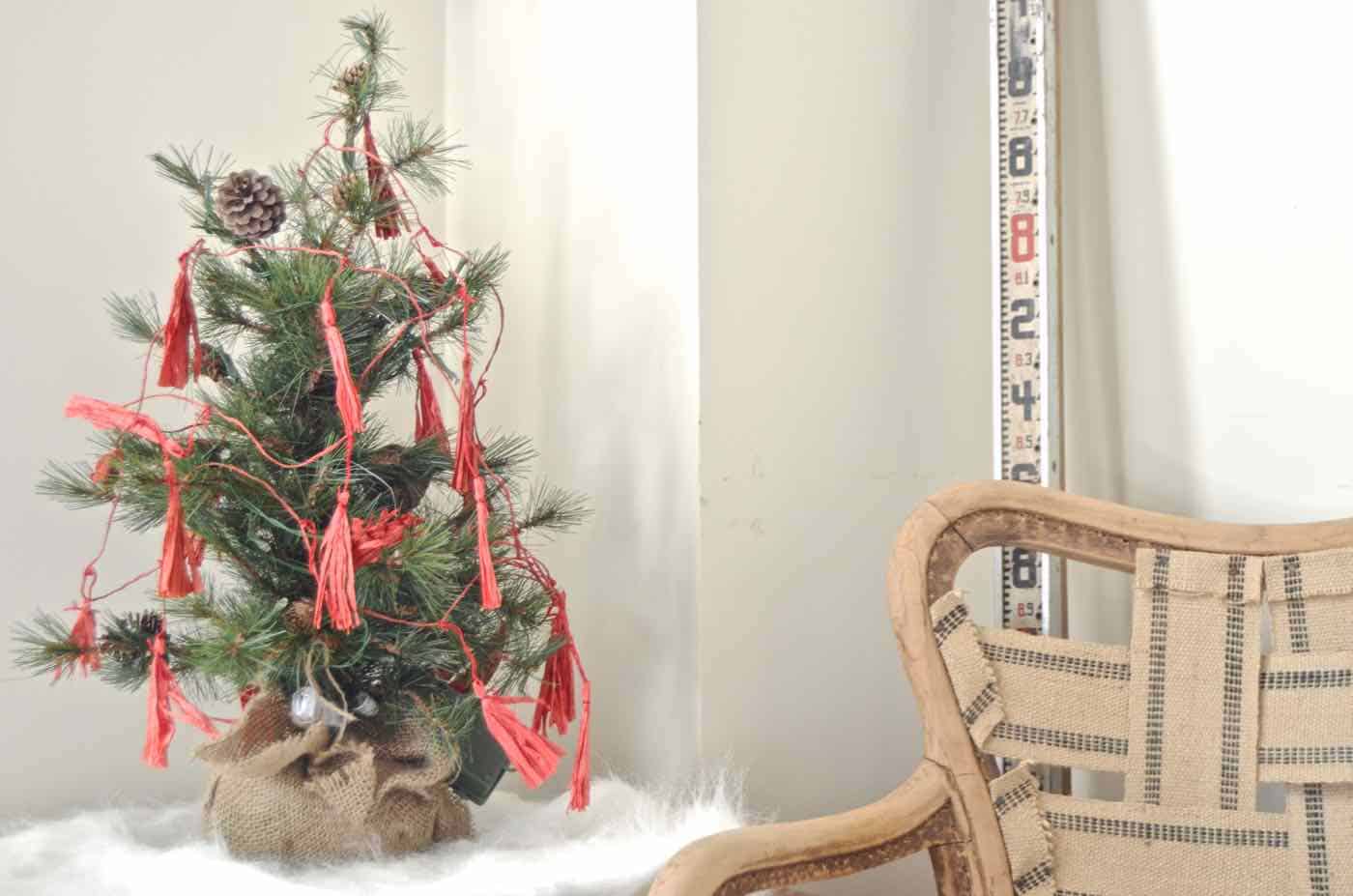 My favorite flea market bells hang from the doorknob of the playroom door.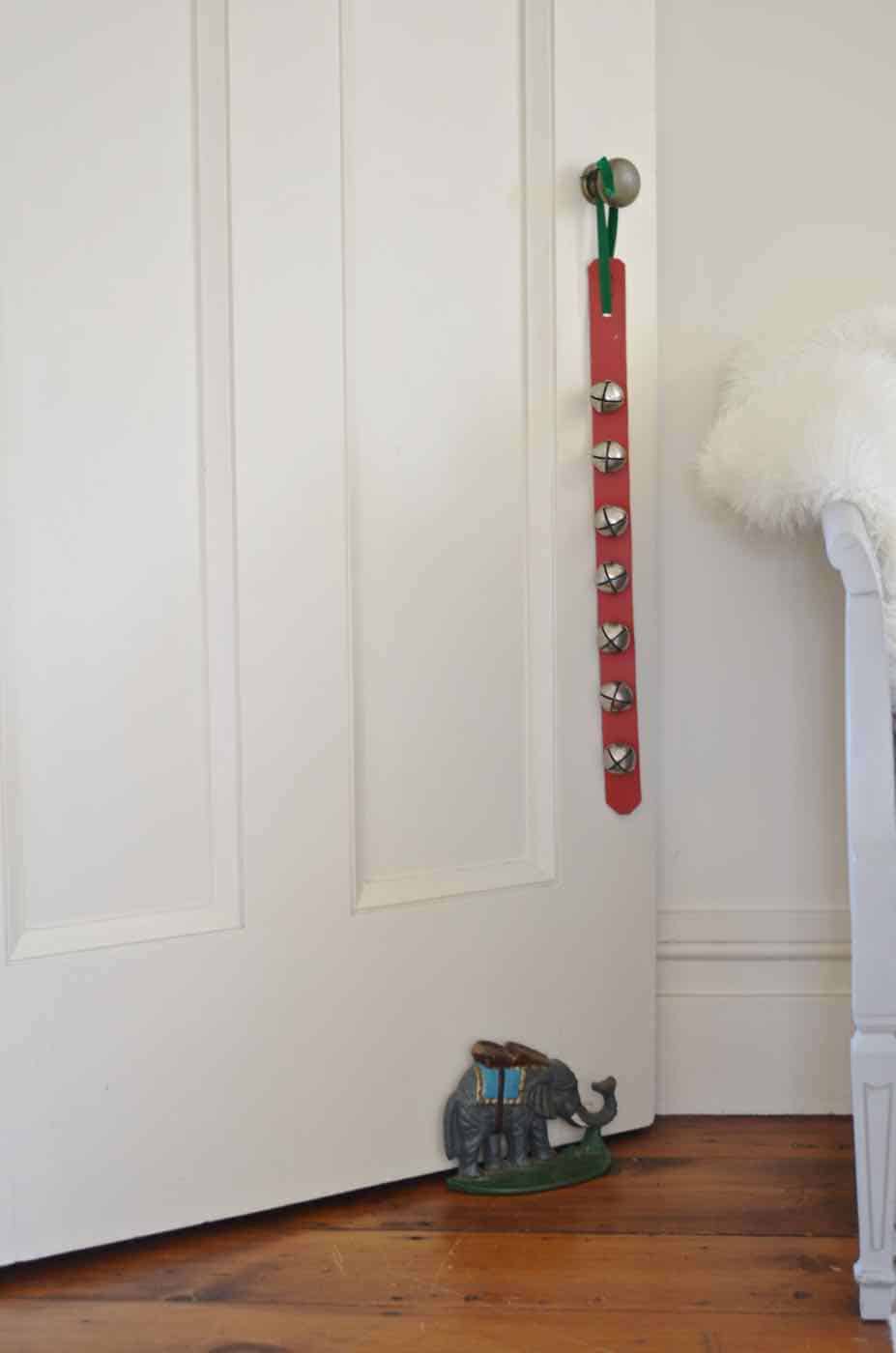 Moving into the living room, this mantel is bedecked with a simple paper garland and red and metallic details. Aren't those stars the best? They're from HDC and are the perfect complement to the shatterproof red Ikea ornaments in the cloche.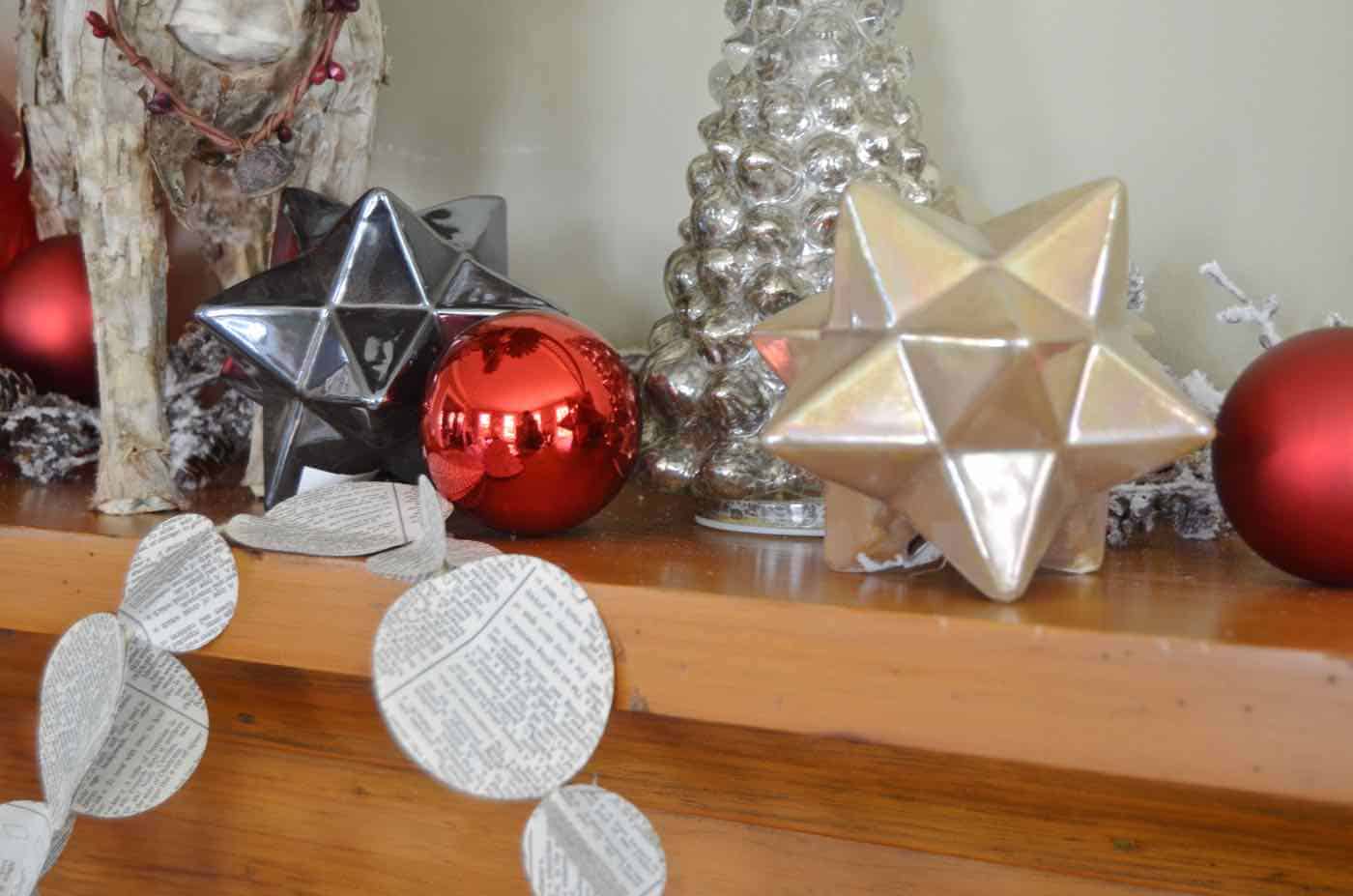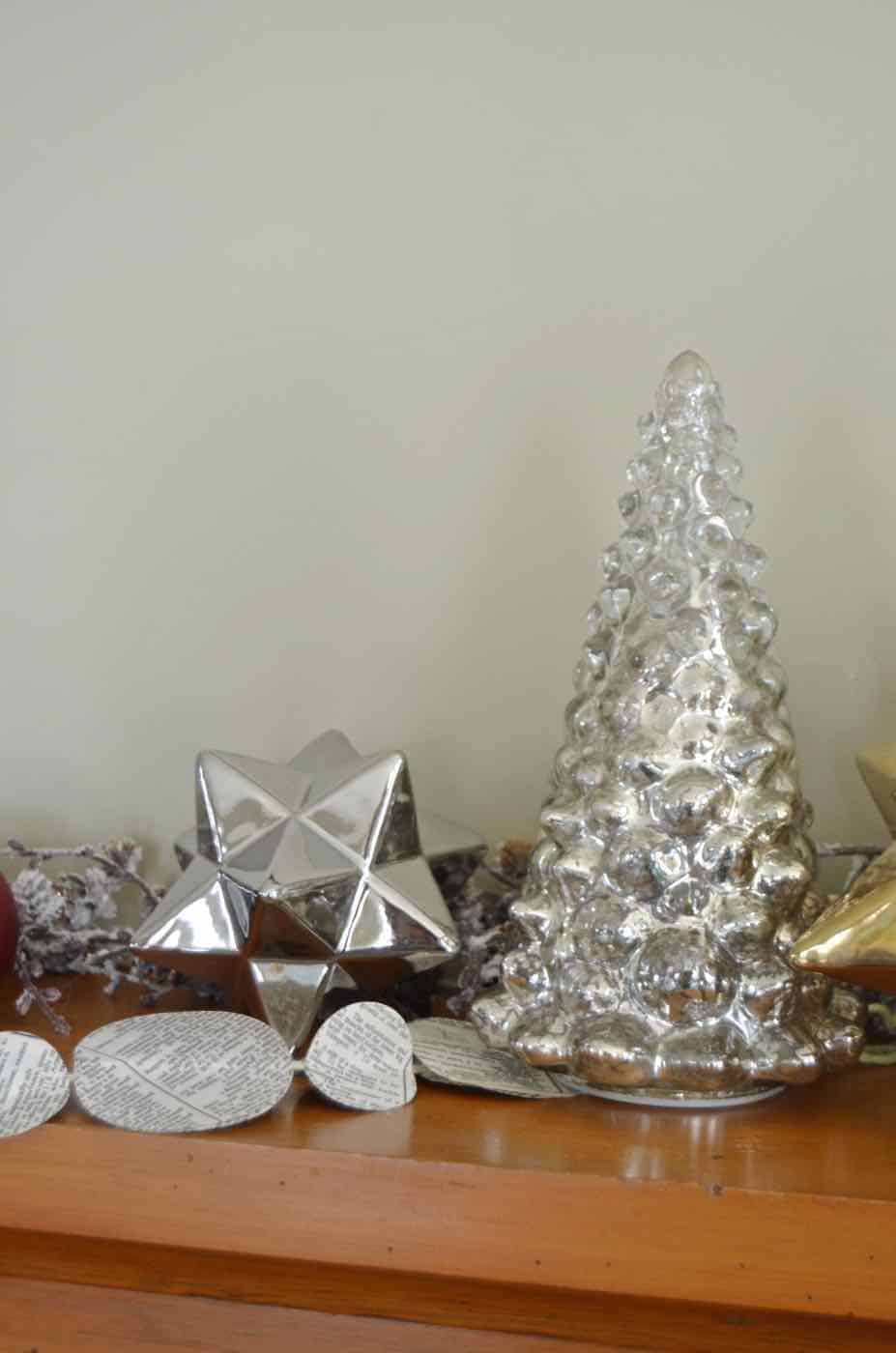 Below the mantel is an old snowshoe I grabbed at the flea market draped with this aDORable glittered pinecone garland.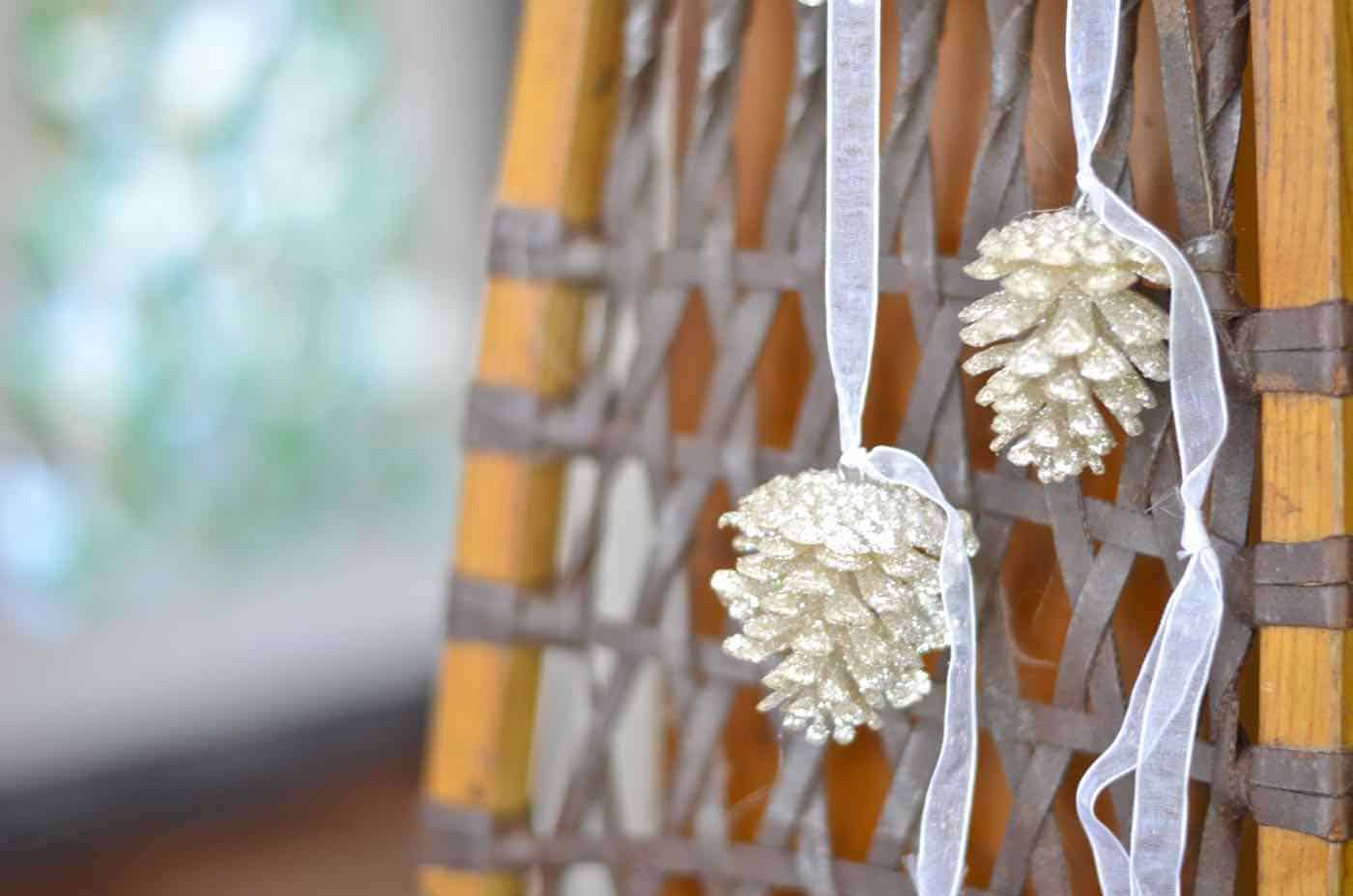 Other little scenes in the living room? This grove of flea market Christmas trees..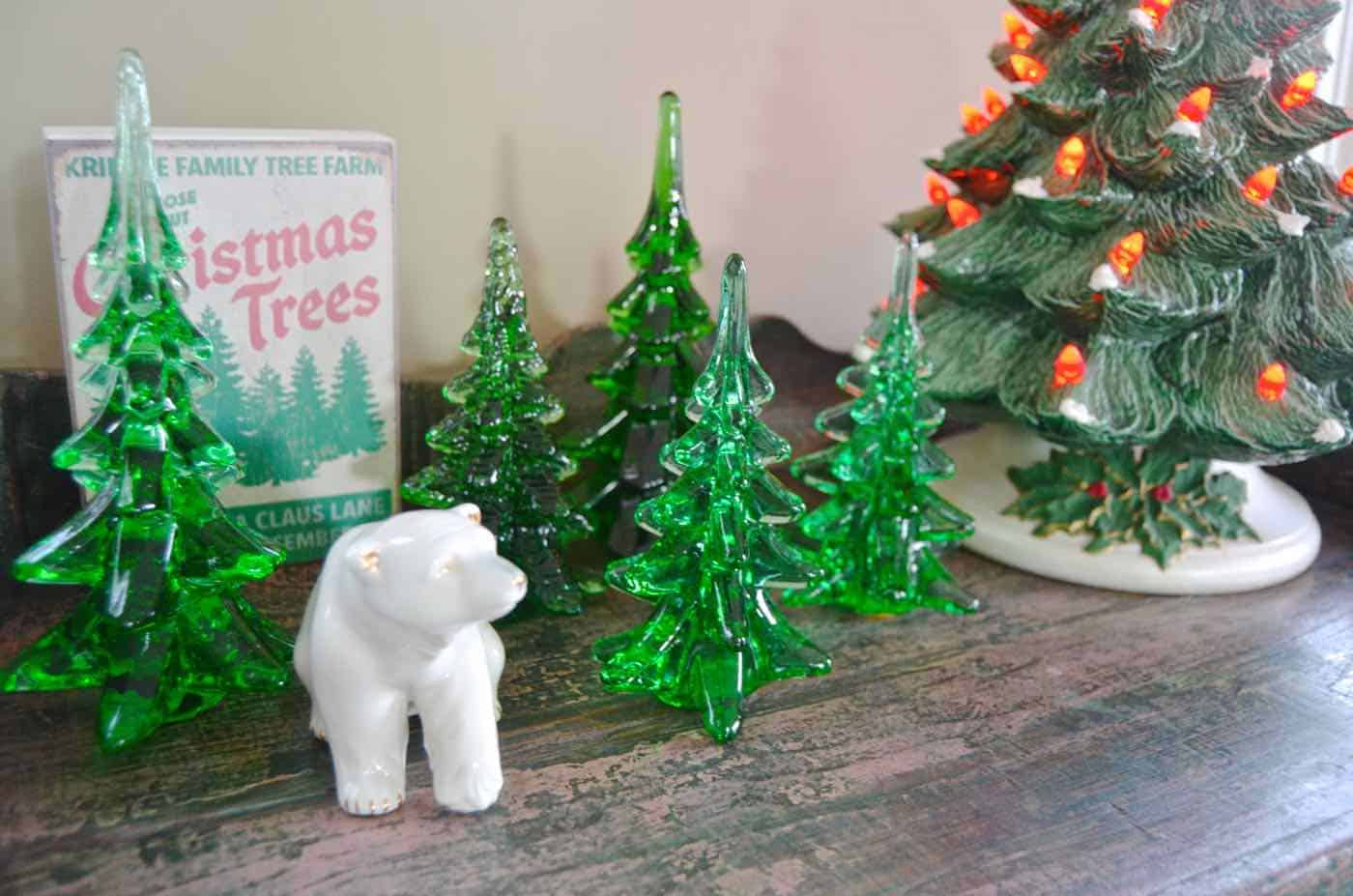 A corner of paper stars…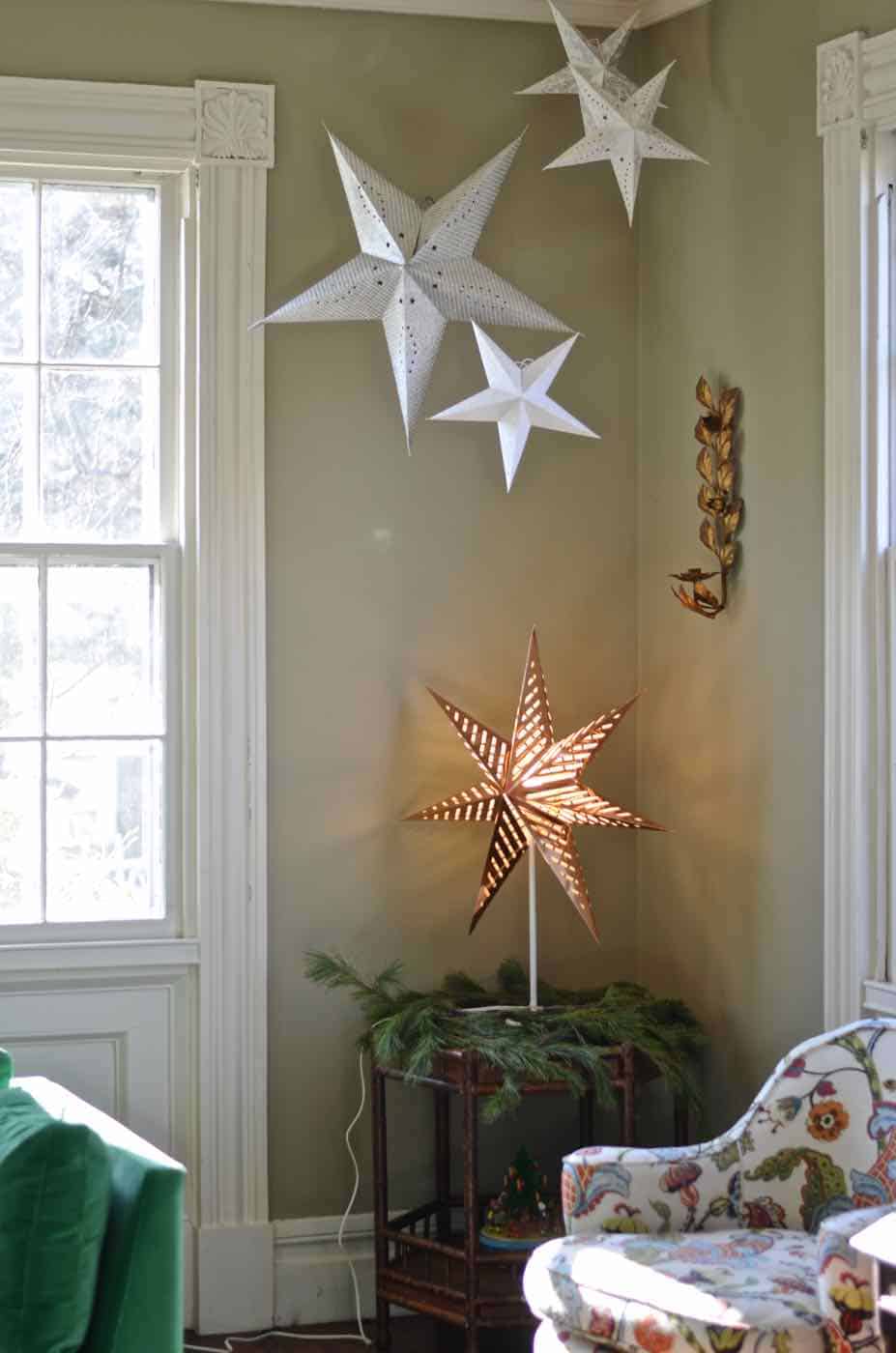 Those globe lights are from Ikea and hang from the doorway between the office and the living room.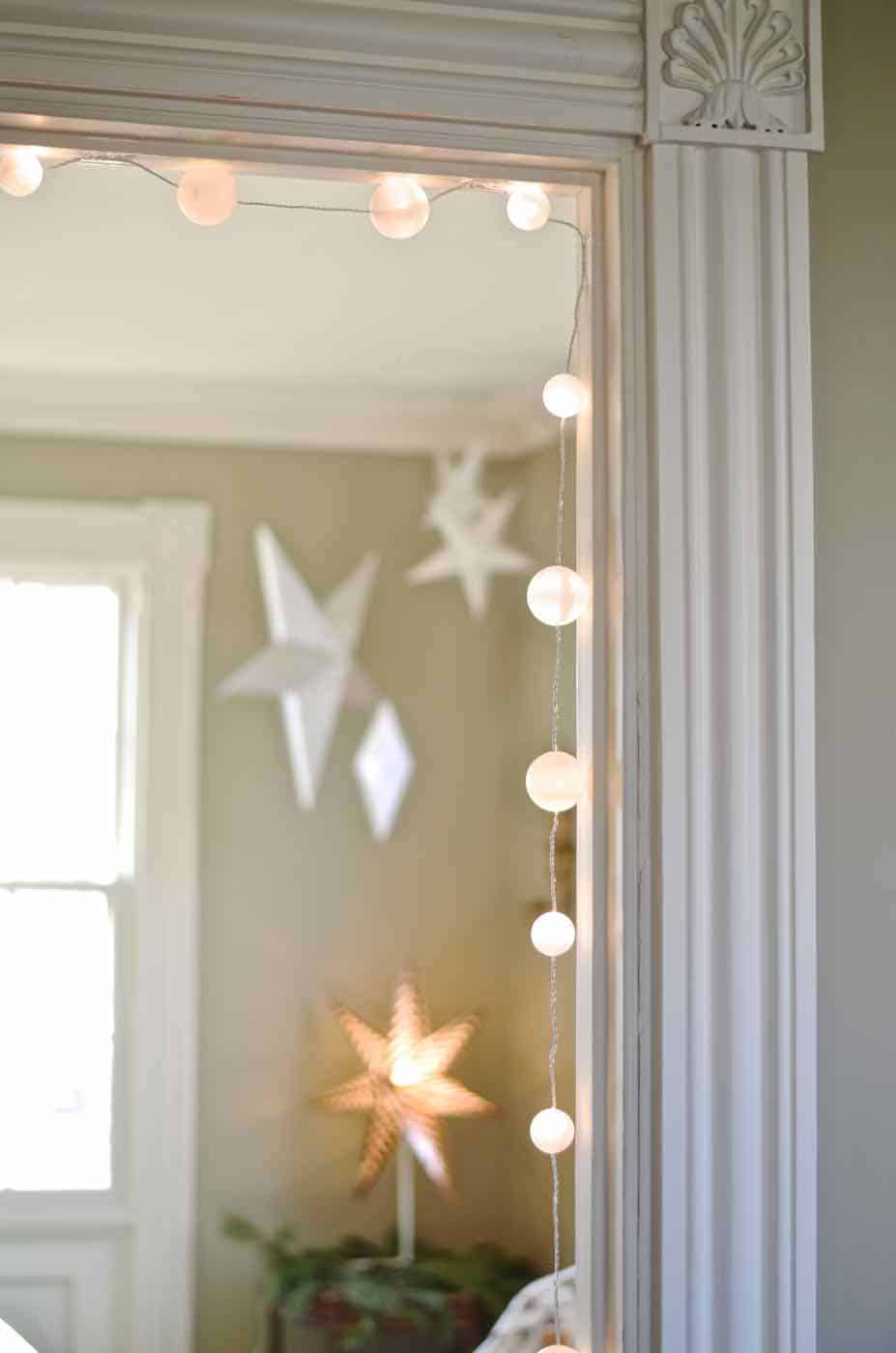 I have one of those Christmas villages but clearly it was missing the ever important gorilla figure. Thanks, kids.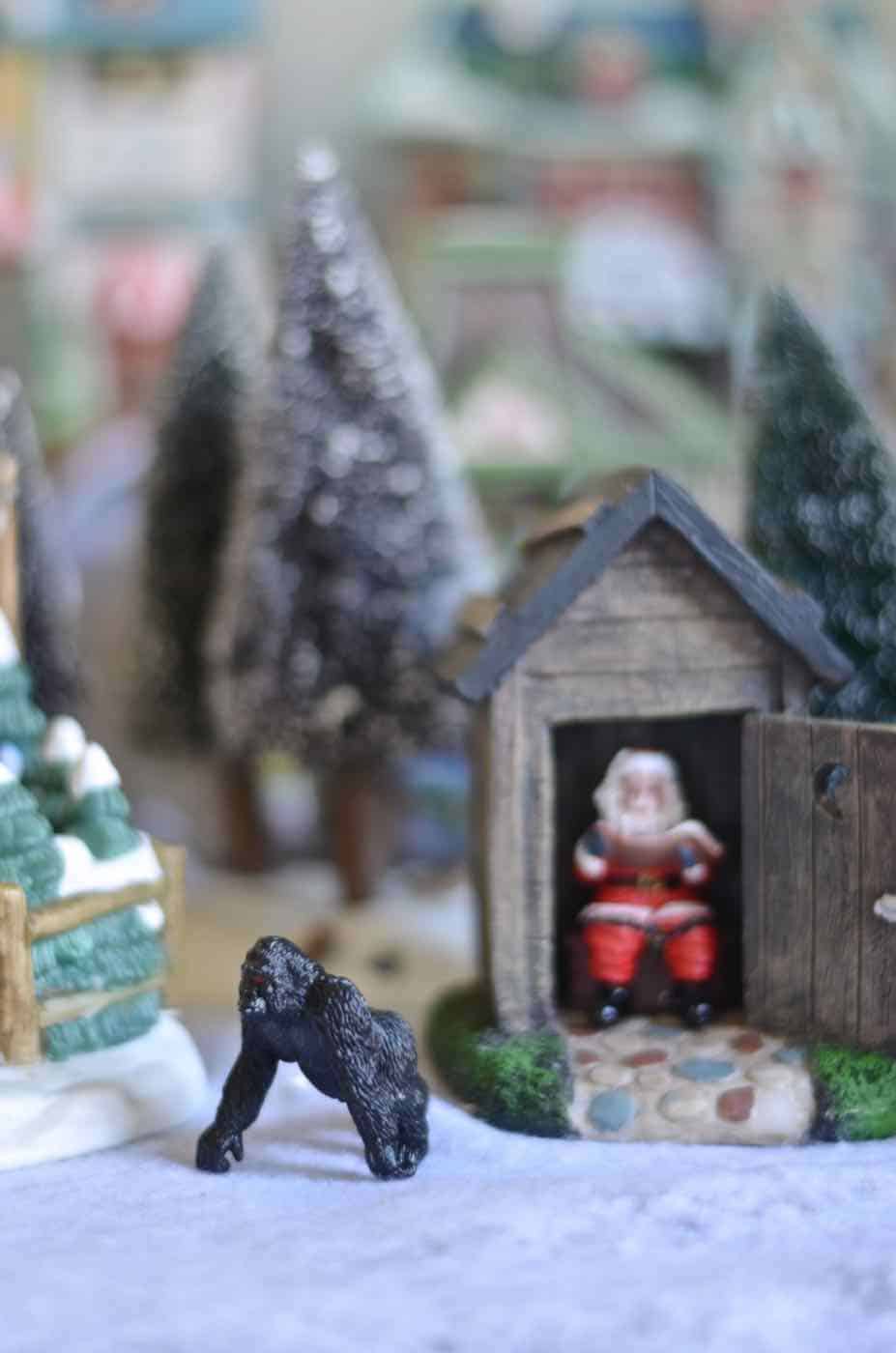 Moving into the playroom, I didn't add too many decorations here because of the forty fidgety fingers of my eldest offspring… but I DID pop this wooden bowl of shatterproof ornaments on the mantel.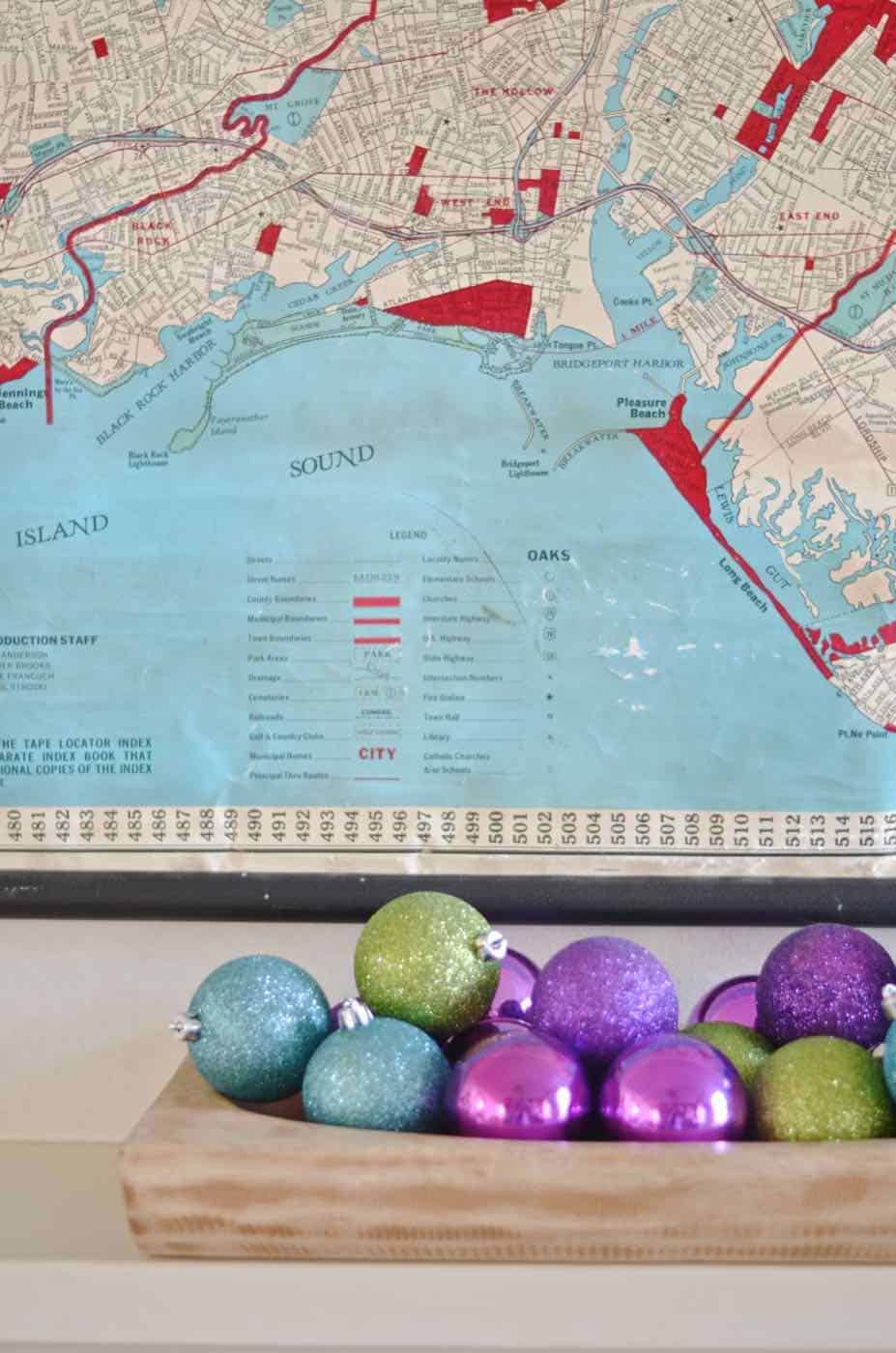 And of course our Advent calendar lives in here also!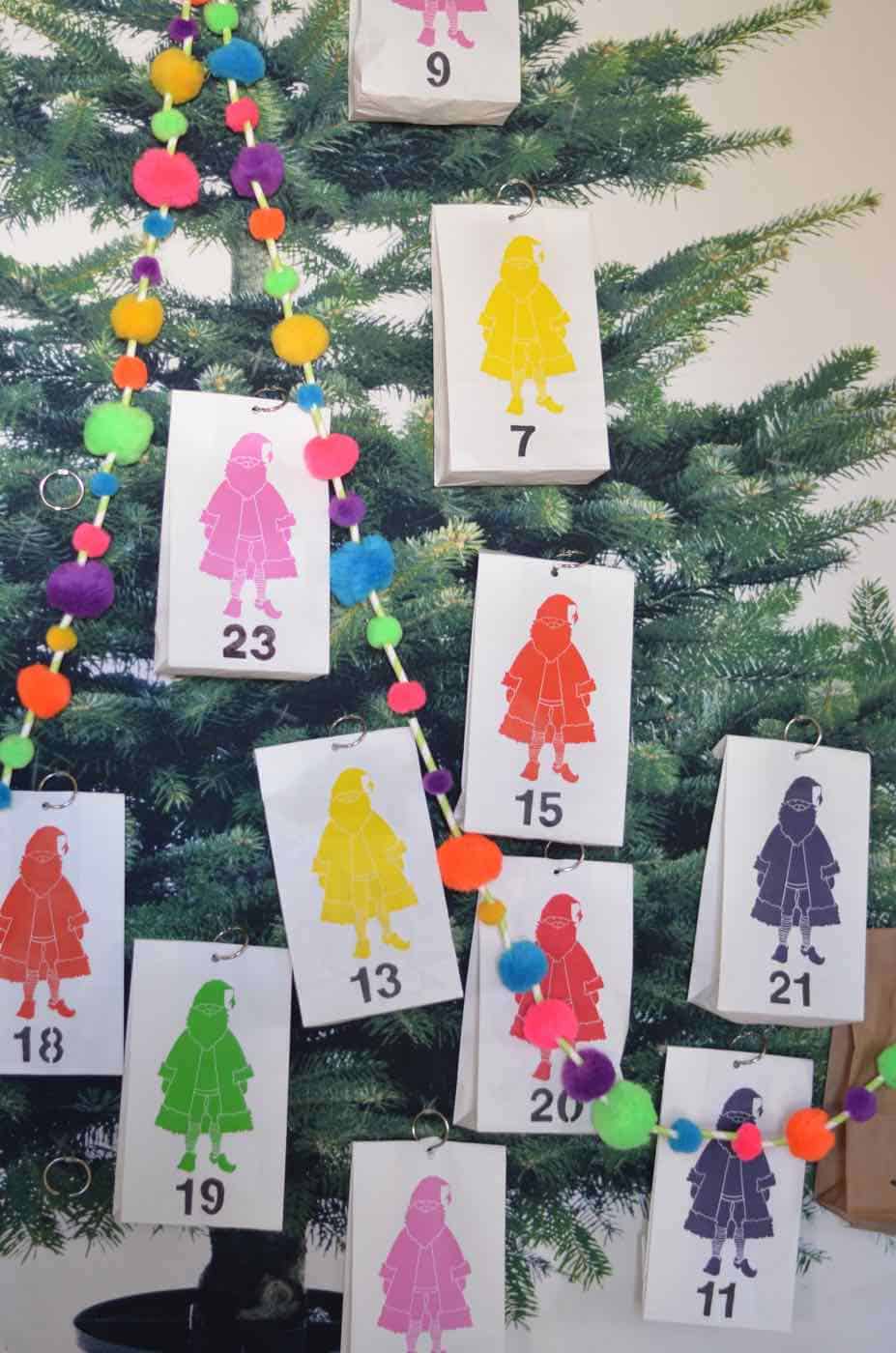 I had fun in the dining room! On the sideboard, I used a pair of cloches (the smaller one shown here) to display some flea market blocks and these adorable white bottle brush trees.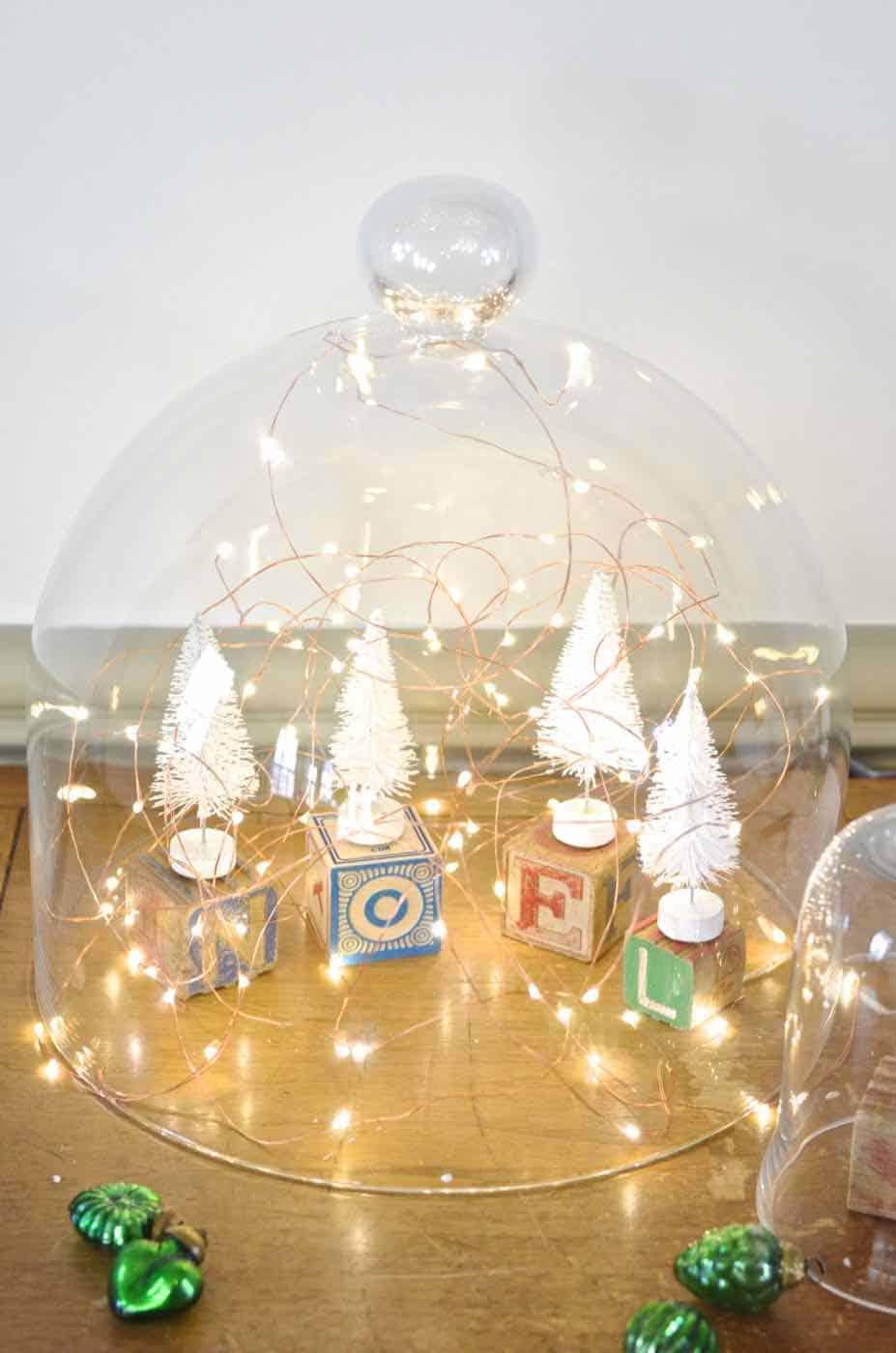 It's hard to see, but one of the blocks has a sled on it, and the other ones spell Noel.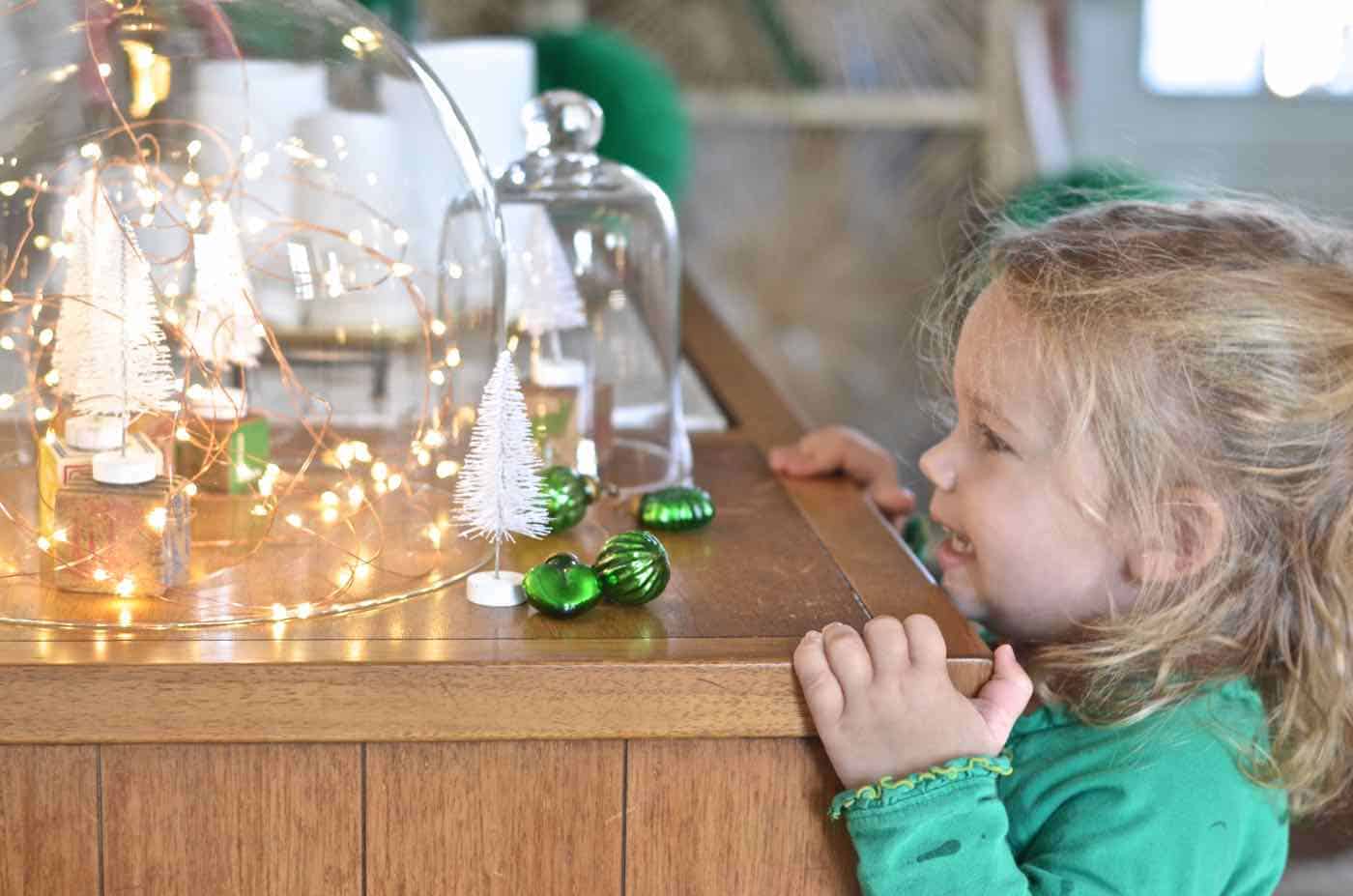 Who said decorating had to be complicated?!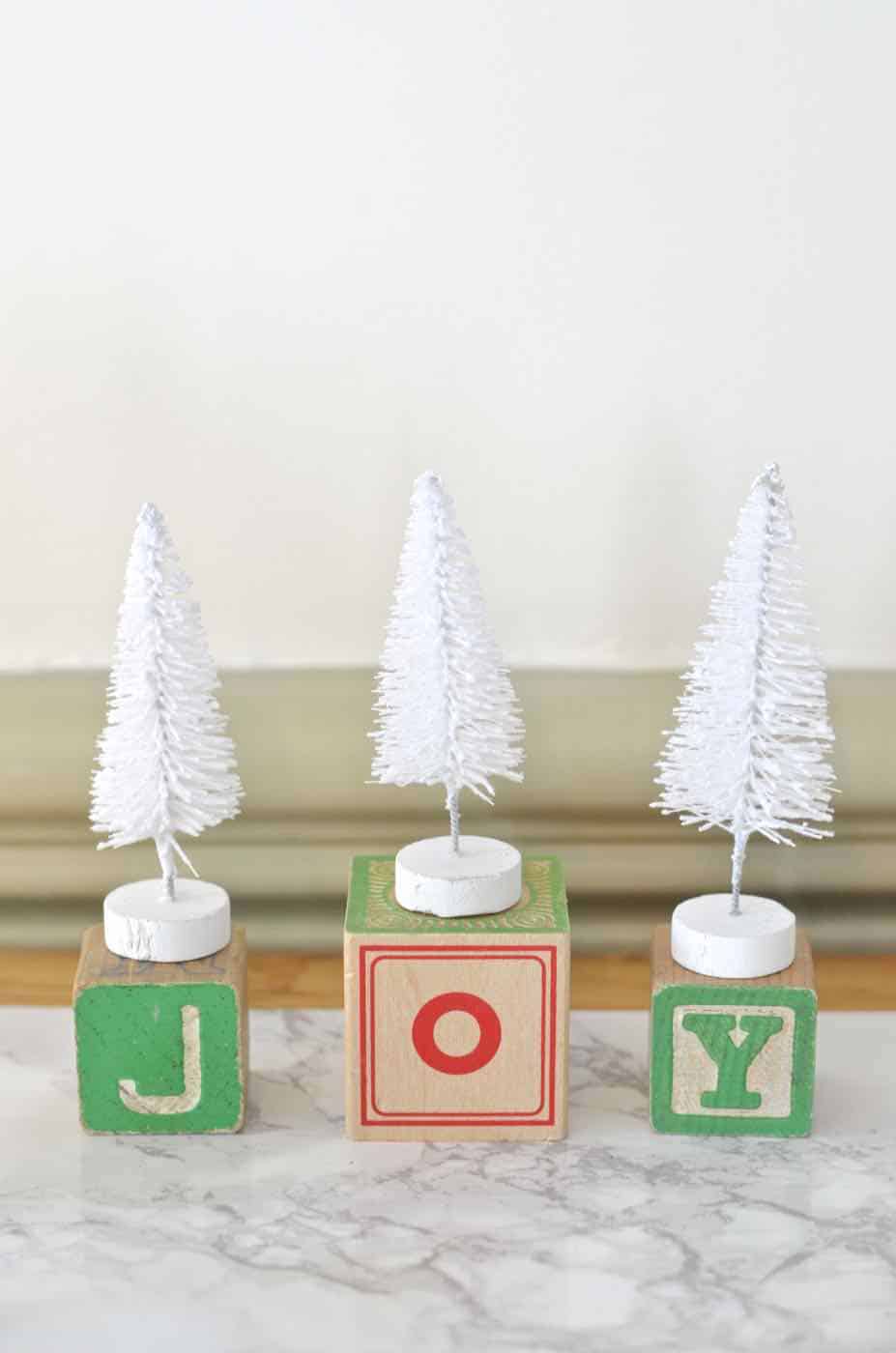 Other little details from the sideboard. The dog ate those macaroons about 12 seconds after I took these pictures. He will find food ANYwhere.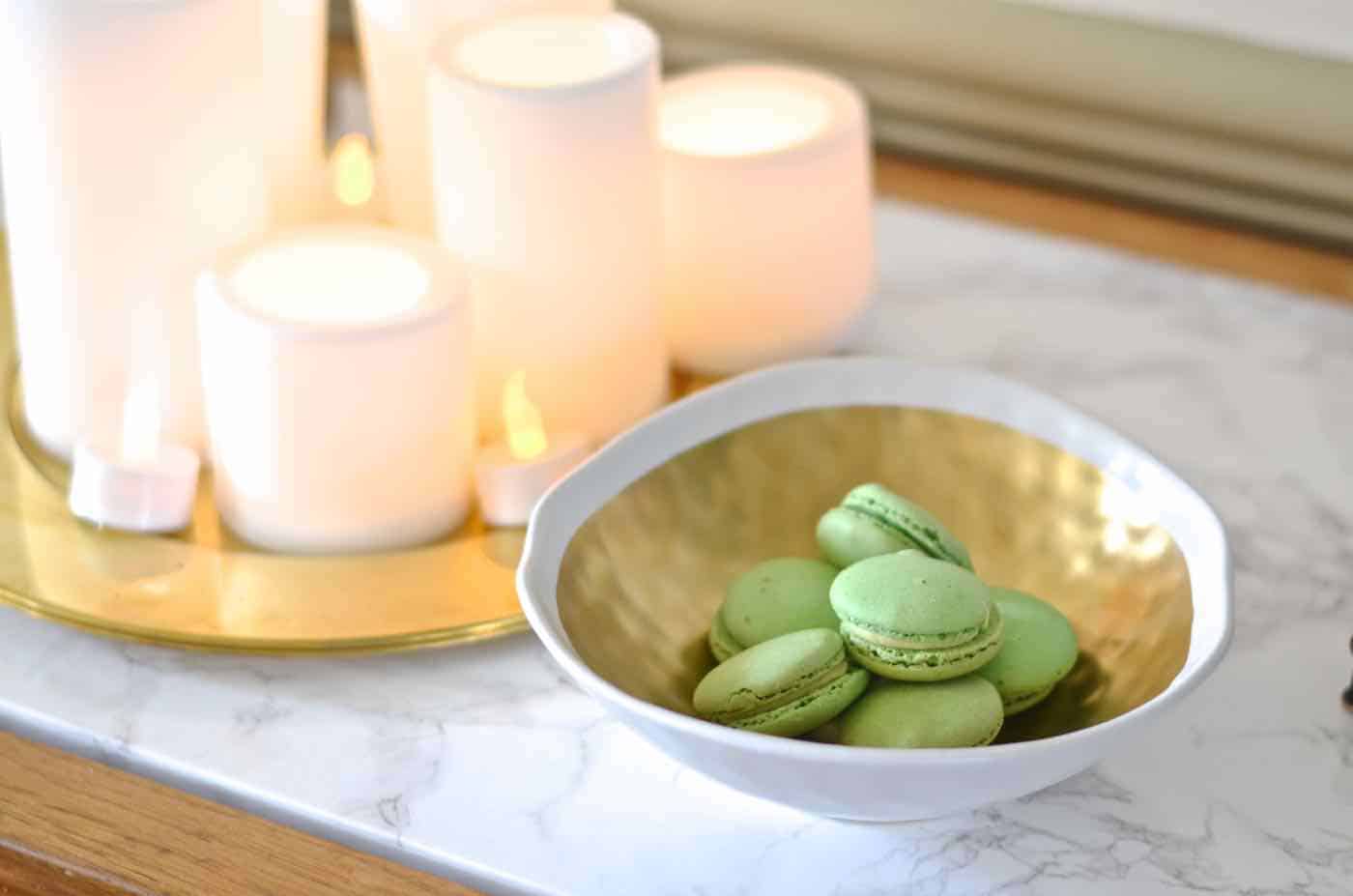 The mantel is an homage to the flea market and vintage decor. A cut out creche and ruler stars sit on one end with my cookie cutter garland hanging below.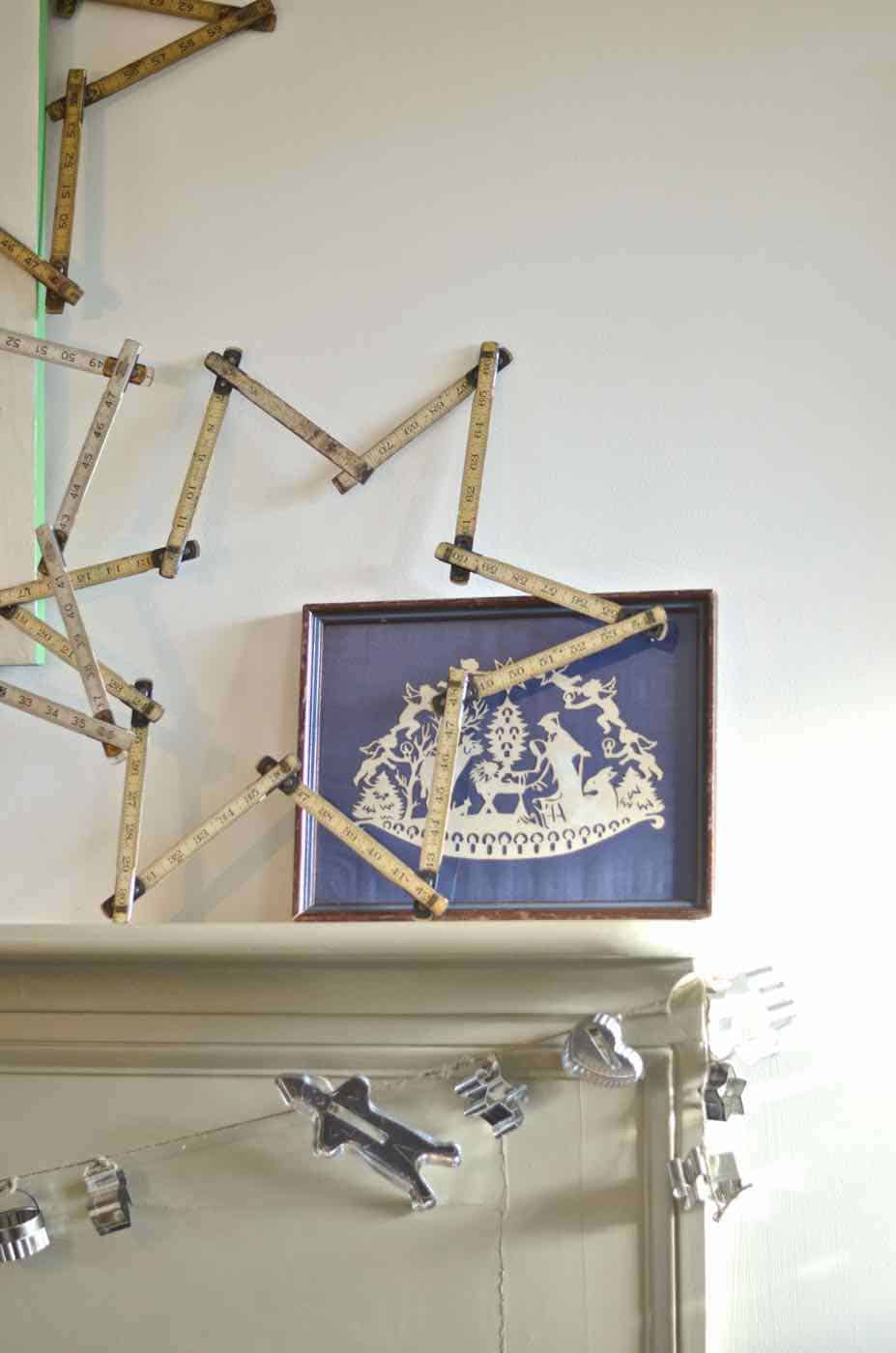 A set of alphabet blocks spell Christmas in the middle.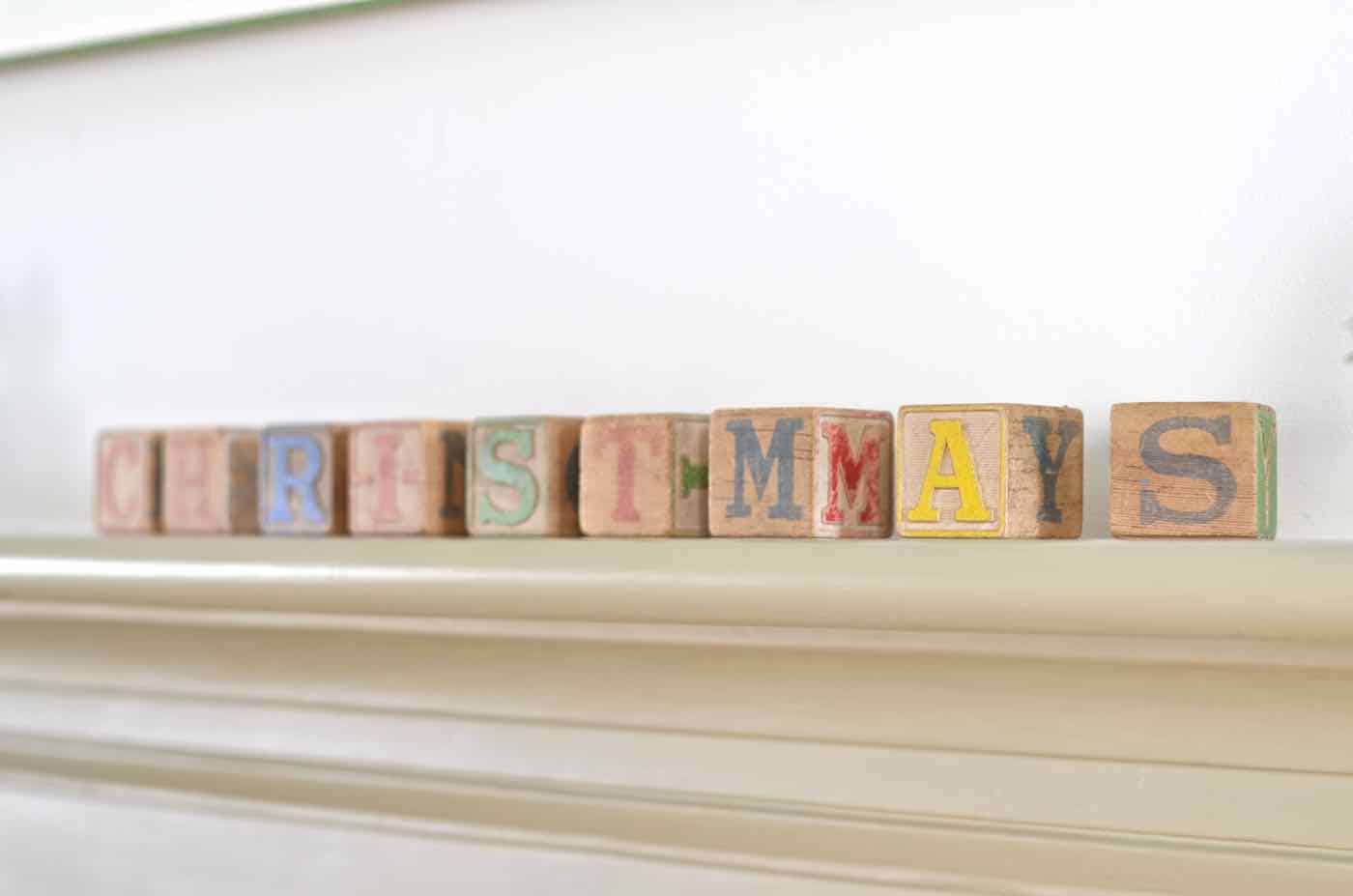 Our sweet vintage-inspired Santa smiles over the room, and a bright green vase is the perfect place to pop the branches trimmed from our Christmas tree.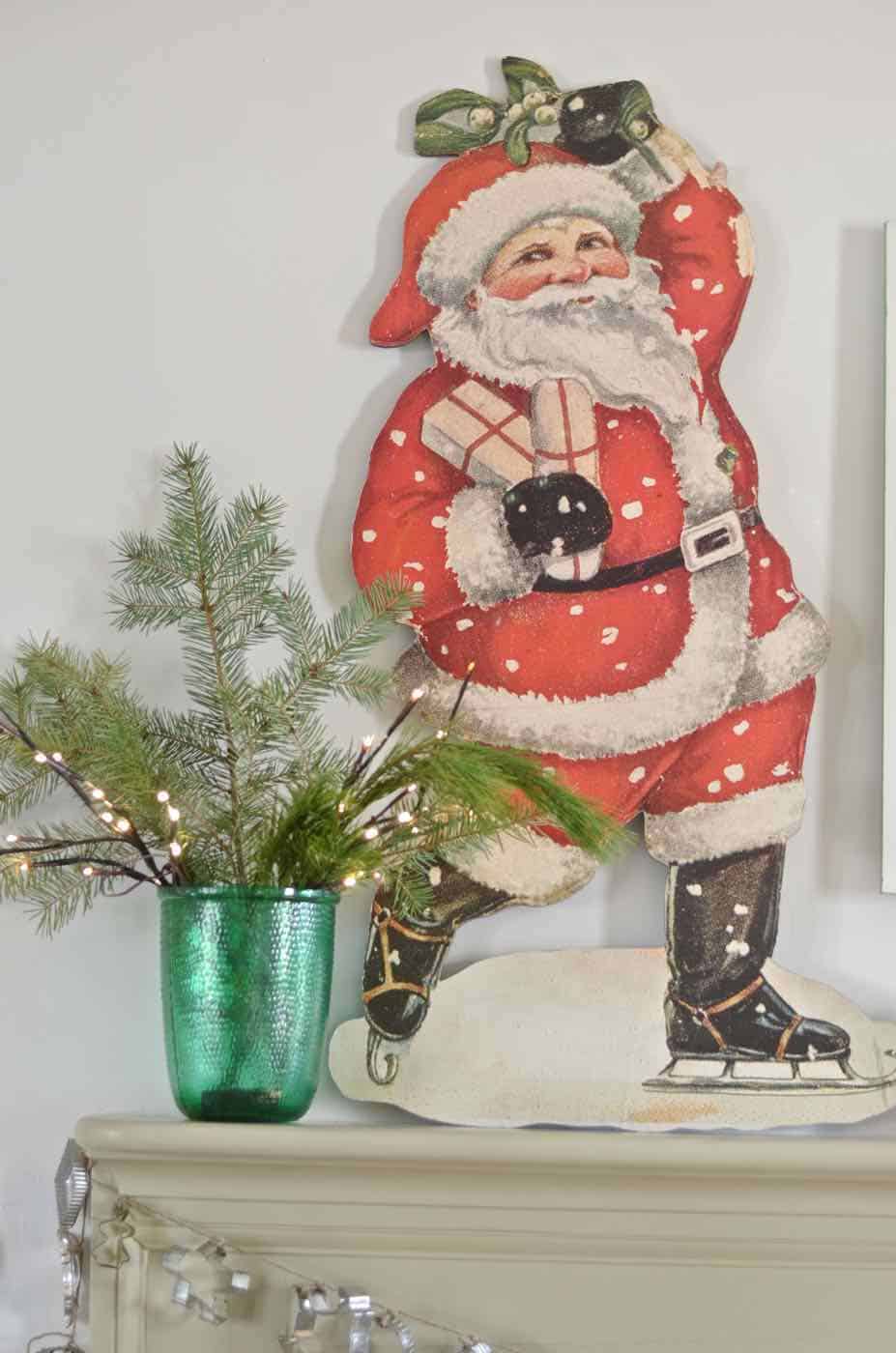 A trio of thrifted containers holds holiday plants.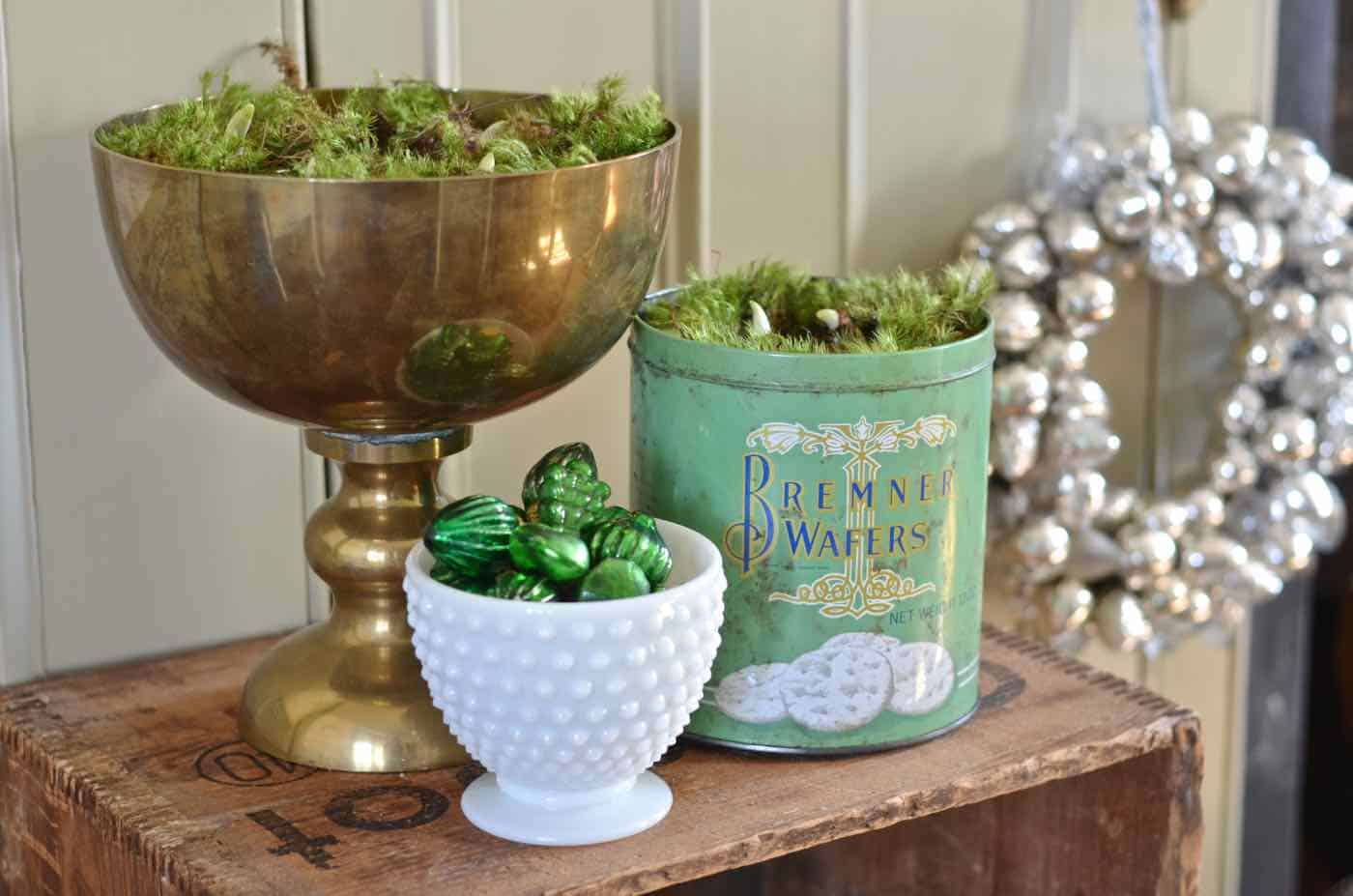 More micro lights are wrapped around a trio of wire orbs. This is a working fireplace, but we probably won't light it unless we're entertaining!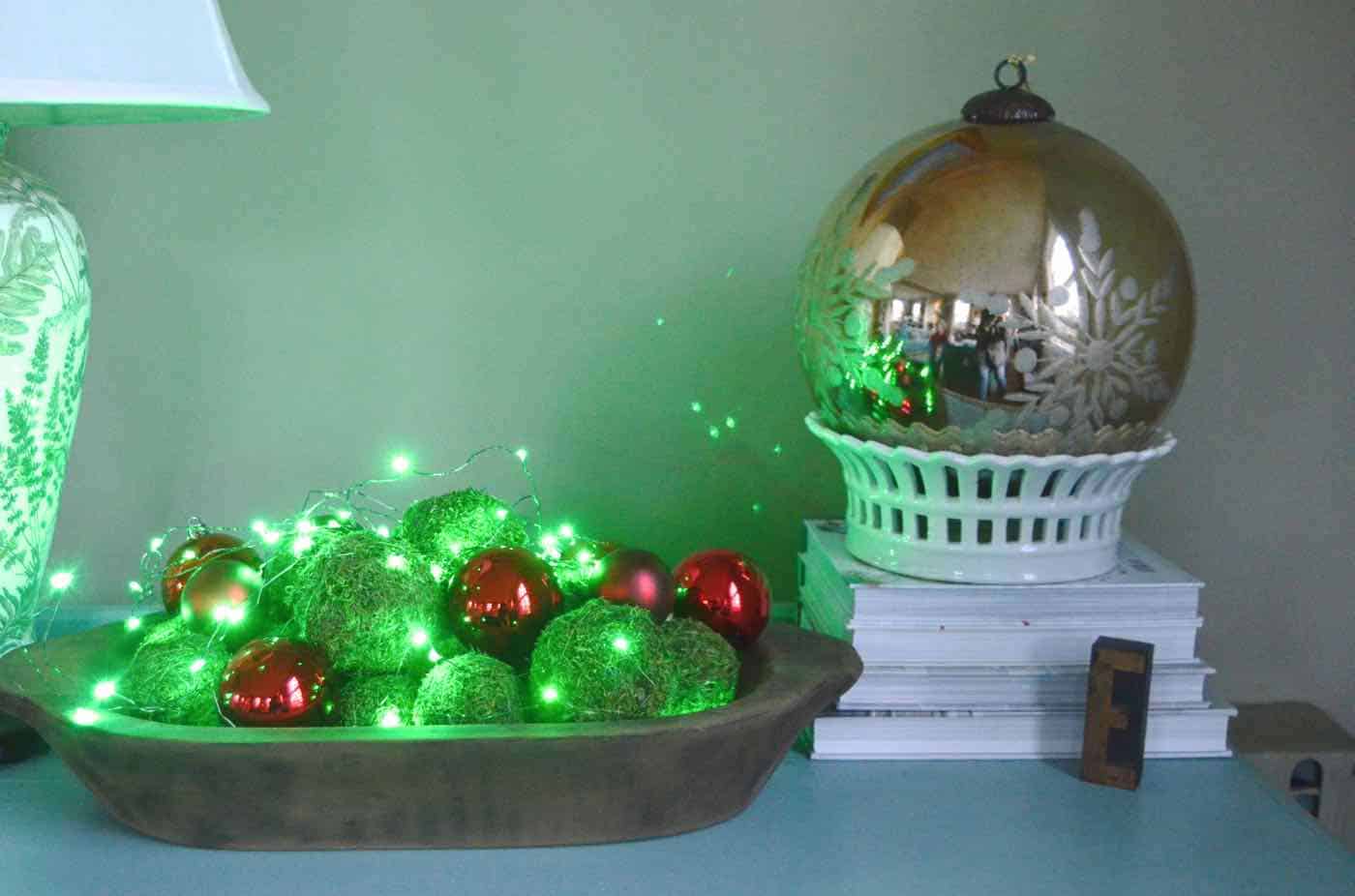 Other details around the dining room: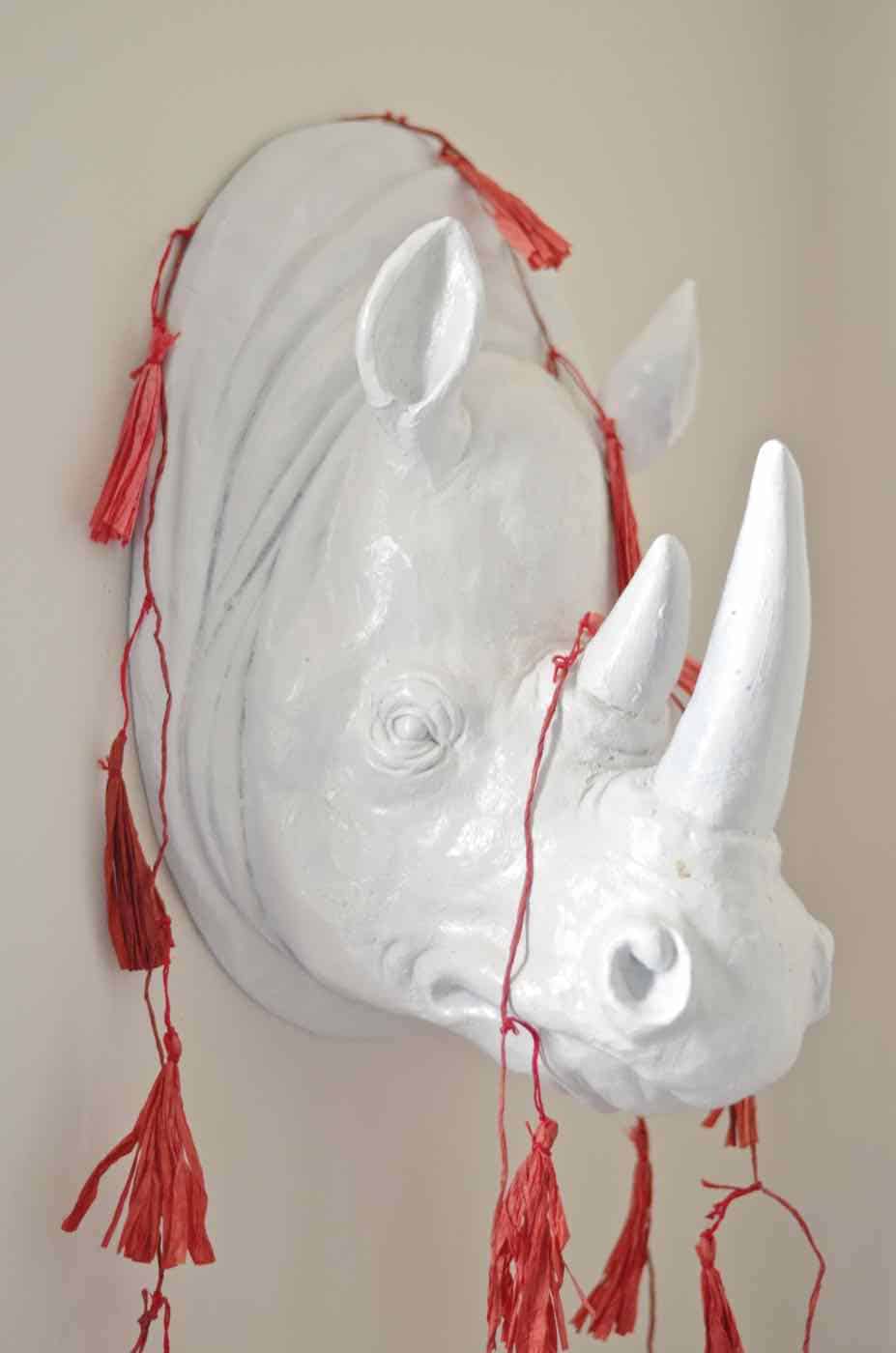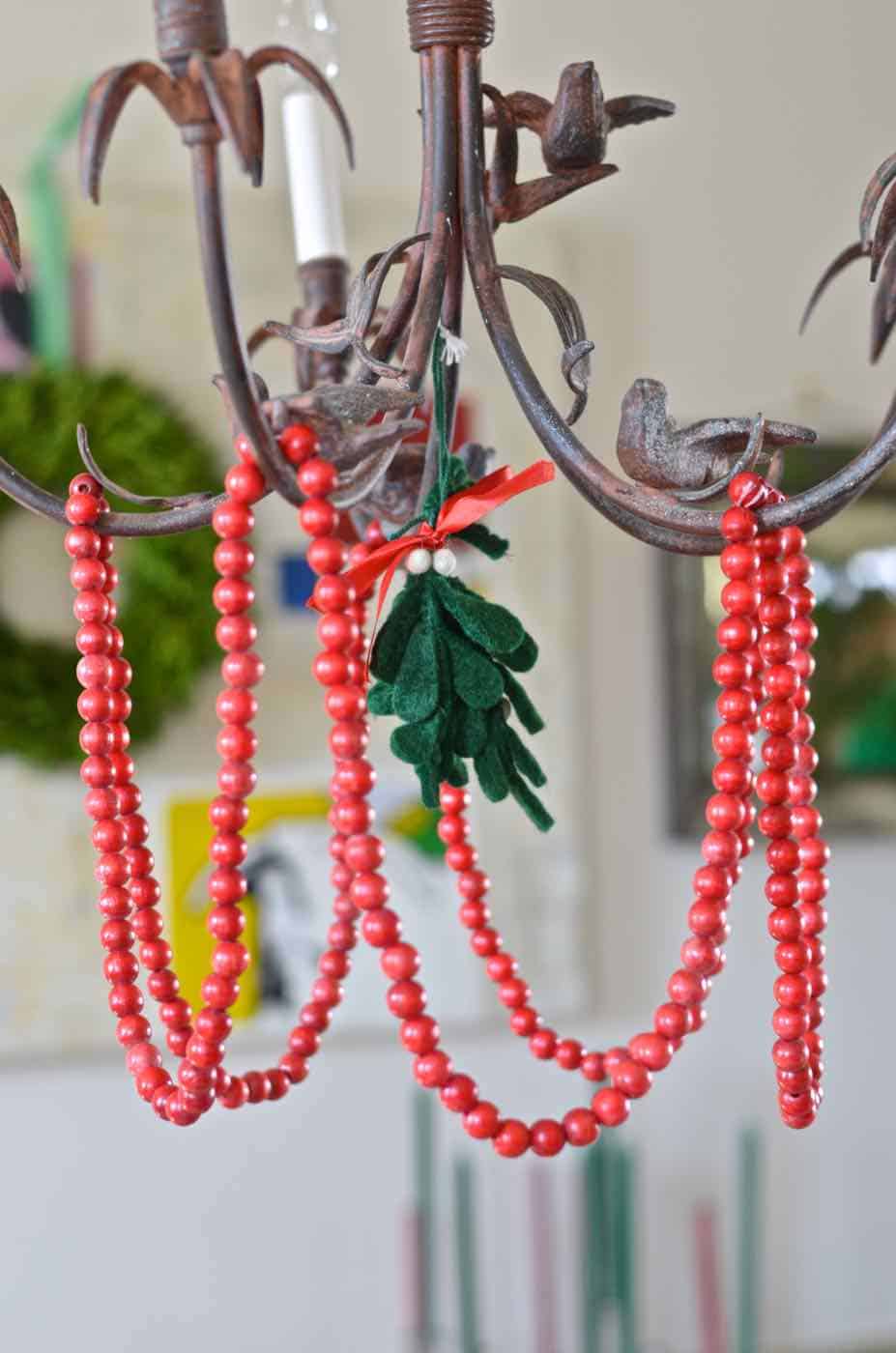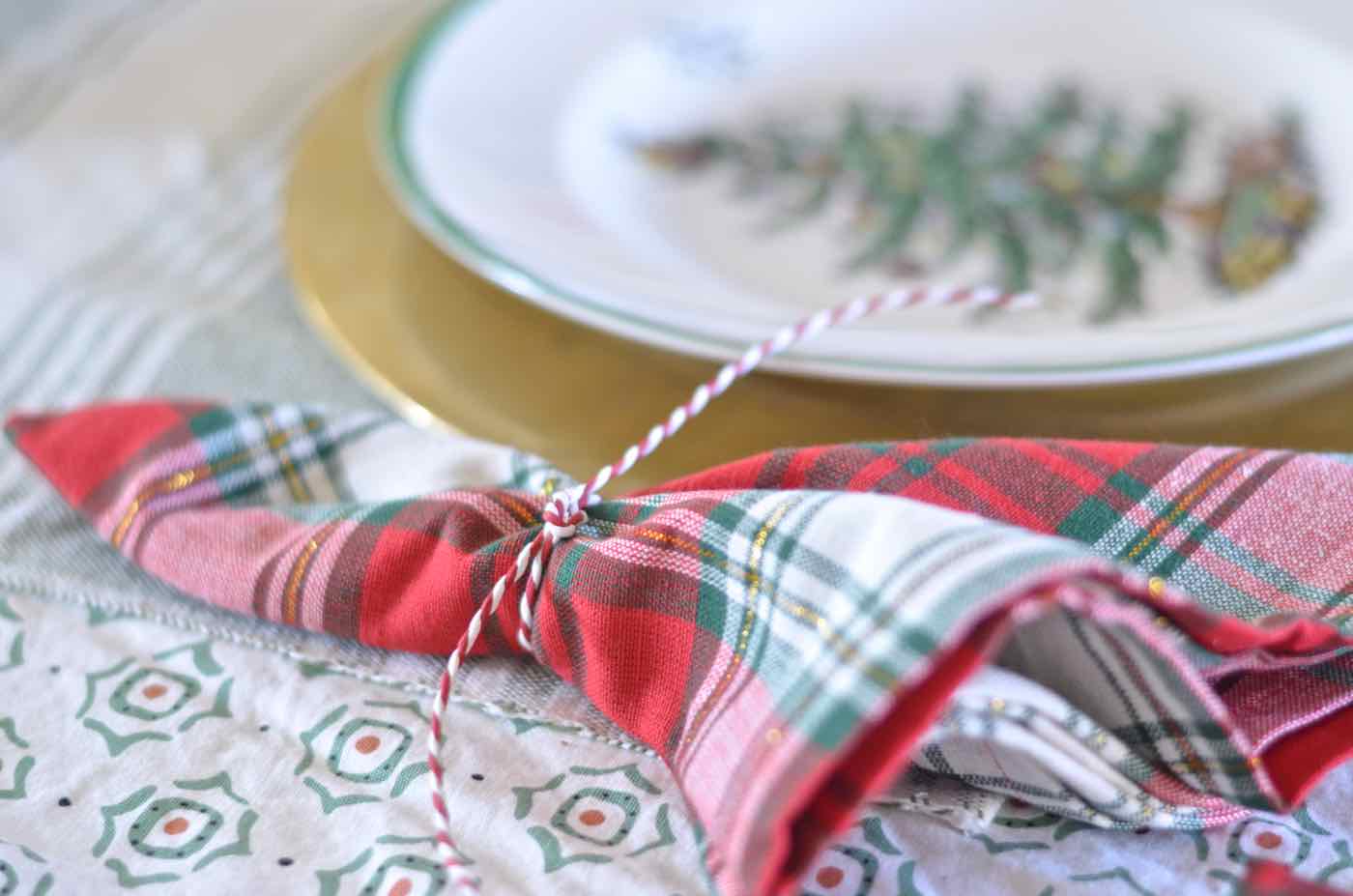 Phew… that's it! My eclectic and not-altogether cohesive Christmas decor this year! Hopefully you're in the mood for some more decorating inspiration… head on over to the other talented bloggers sharing their homes today (Southern State of Mind and Migonis Home) and continue to tune in all week for more HDC Holiday Homes! And of course… the GIVEAWAY! Enter, enter, enter! You can also follow along on social media with hashtag #HDCholidayhomes.