Keeping Our House Clean with Hoover ONEPWR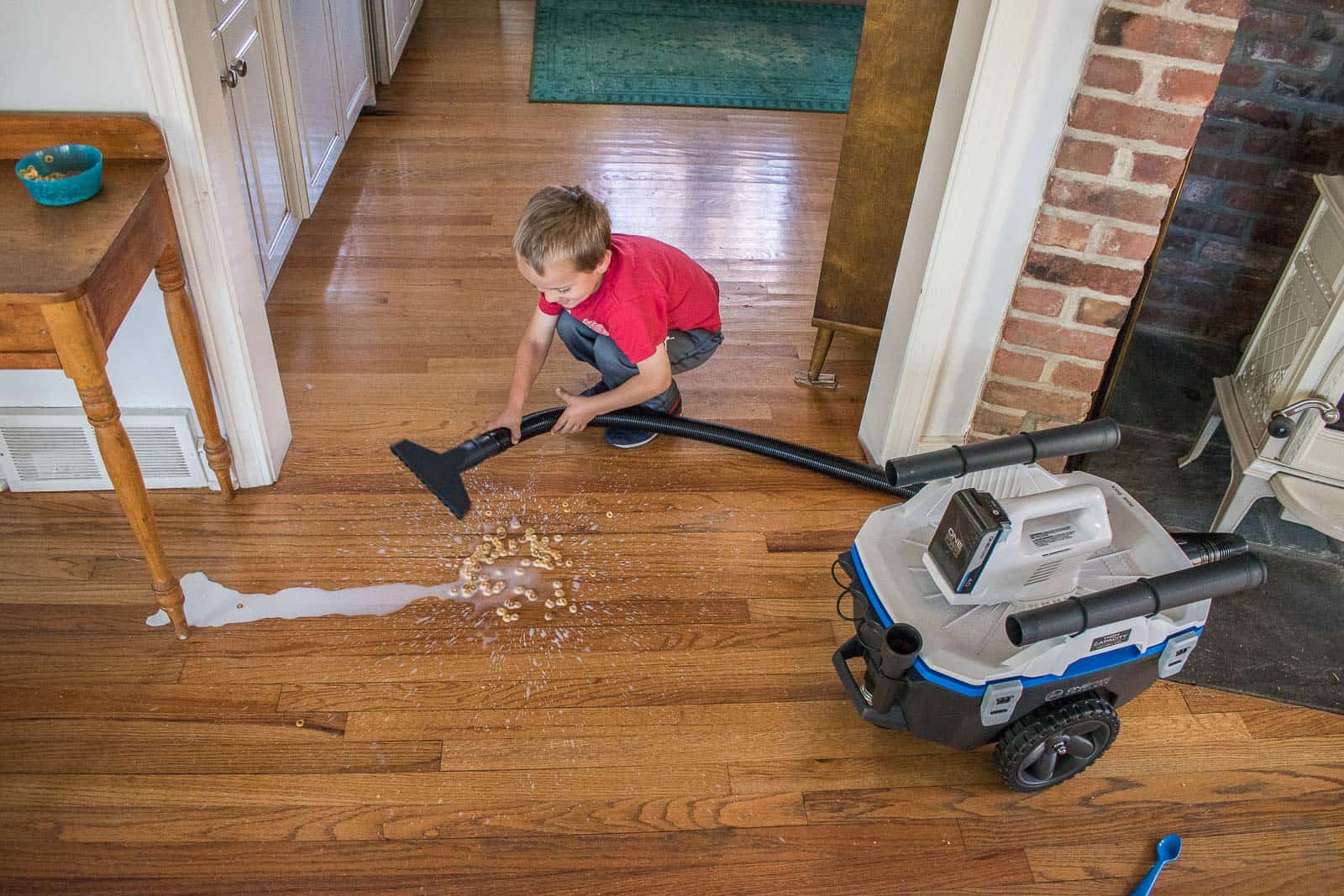 Disclaimer: This is paid collaboration with Hoover but trust me… never has there been a family who used cleaning appliances more than the Smiths. All opinions and spilled Cheerios are my own.
Halloween is over which means time to focus on… the big clean up. After months of hustling for the One Room Challenge and Fall projects, I've spent the last few days cleaning and prepping the house for the holidays. The attic is organized. All the little piles have been taken care of. But there's one aspect of life in the Smith House that is an ongoing challenge: keeping the day-to-day mess at bay so that we can roll into hosting Thanksgiving and entertaining for Christmas.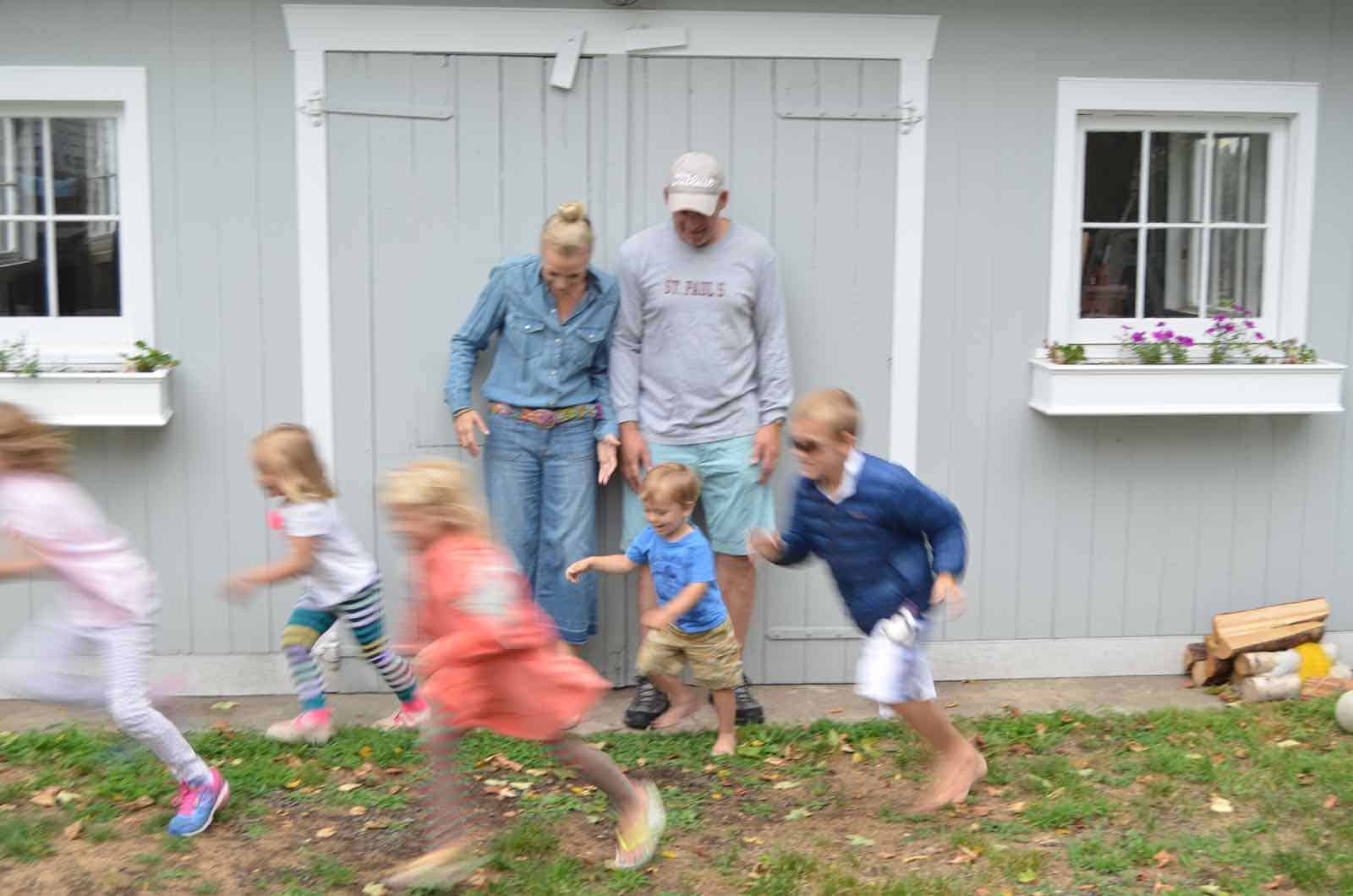 My hack for hosting and preparing the house for holiday guests is… keeping it 70% clean as often as we can. I'm THRILLED to be working with Hoover and their cordless ONEPWR system on this post. All three of these vacuums work off the same battery which makes it PERFECT for those quick clean ups that come on the daily with kids.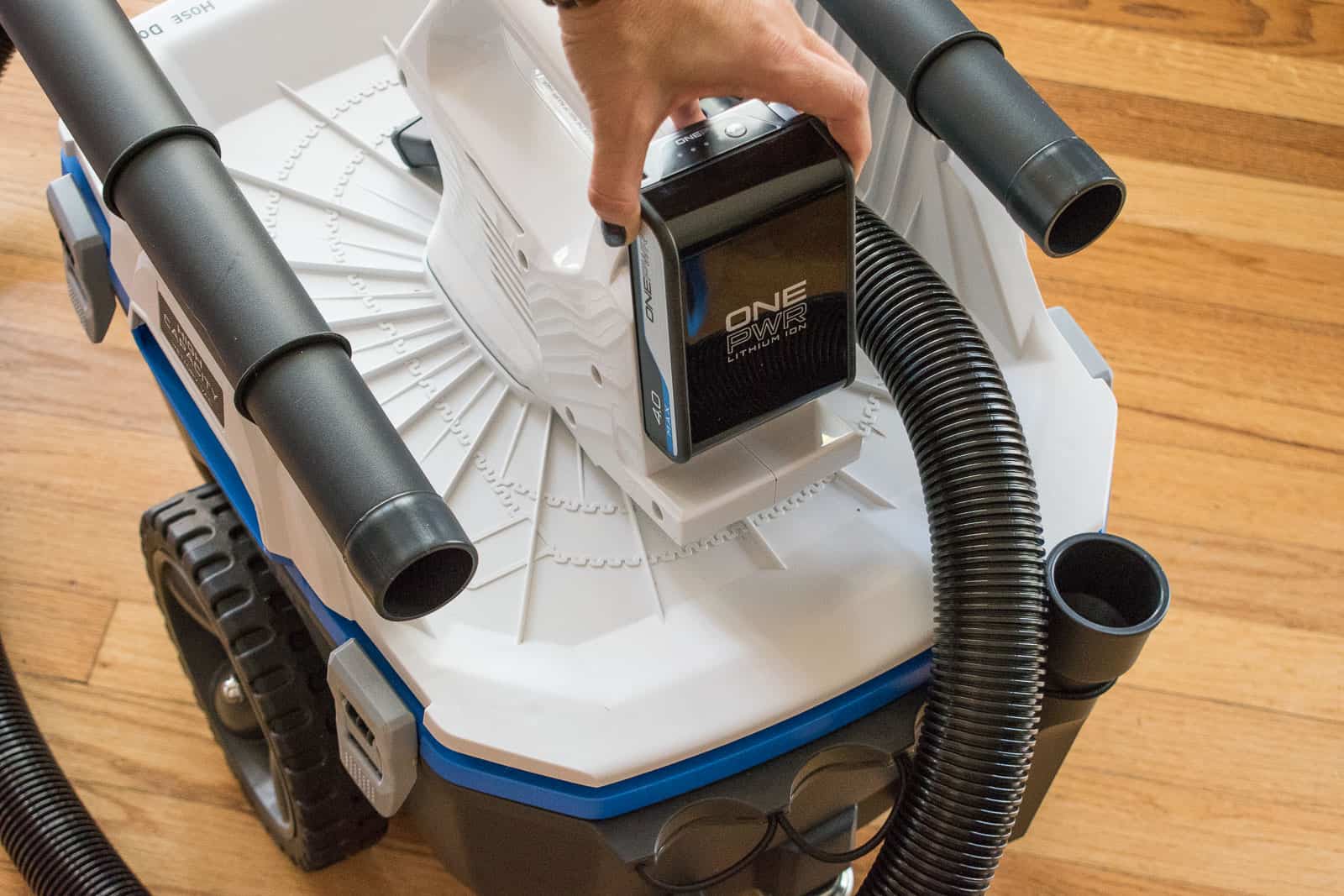 They sent along their Wet/ Dry Utility Vacuum and we've already used it to clean up spilled cereal. This is reenactment but trust me… happens once a week: 5 kids x 2+ bowls of cereal each a day = lots of spillage.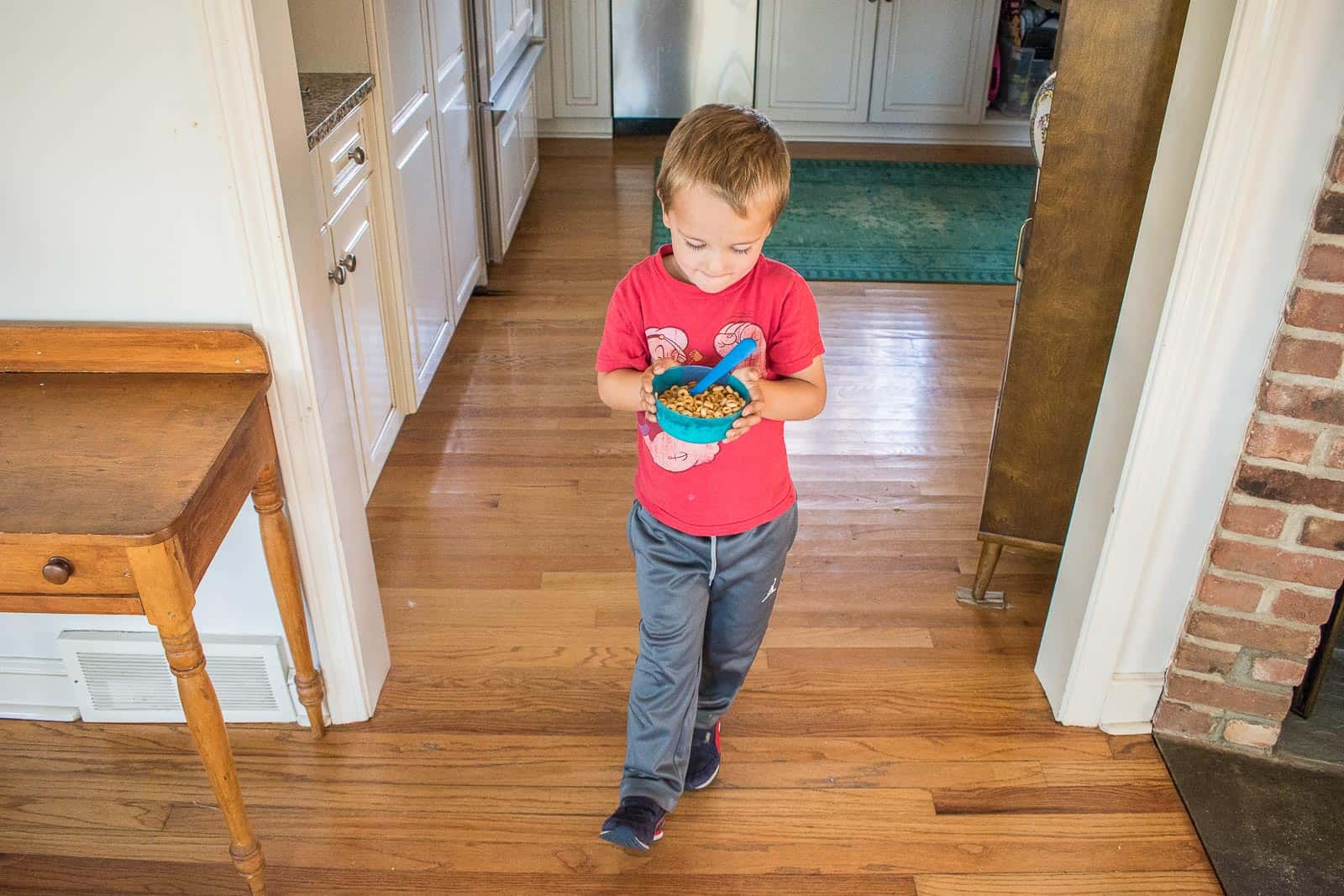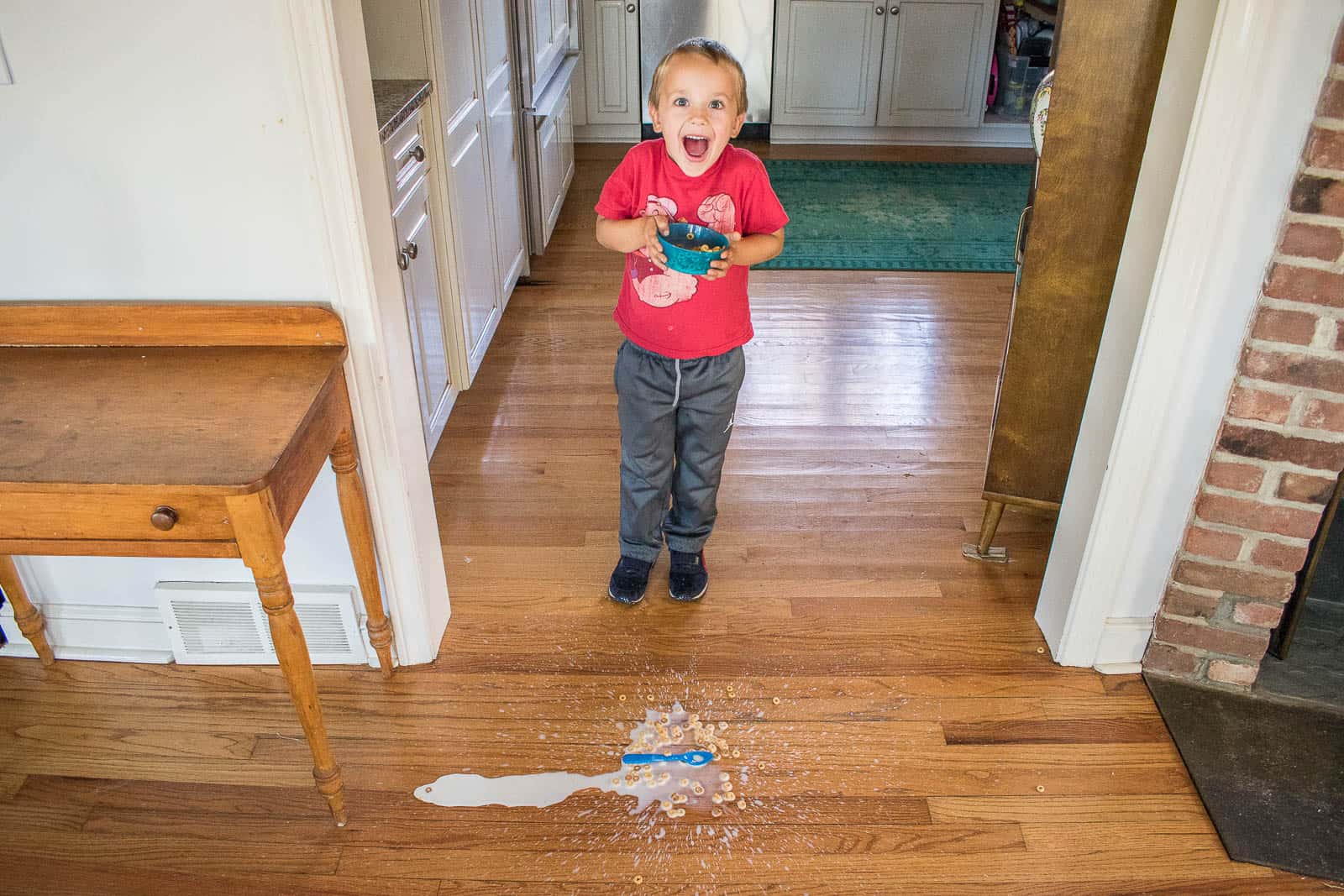 I have found a wet vac to be a WILDLY helpful tool that you may not know you need… when we've had flooding anywhere in the home, being able to grab this has been a lifesaver. It comes with a filter and a few different attachments so once the inner tank is full, just dump and rinse and you're good to go.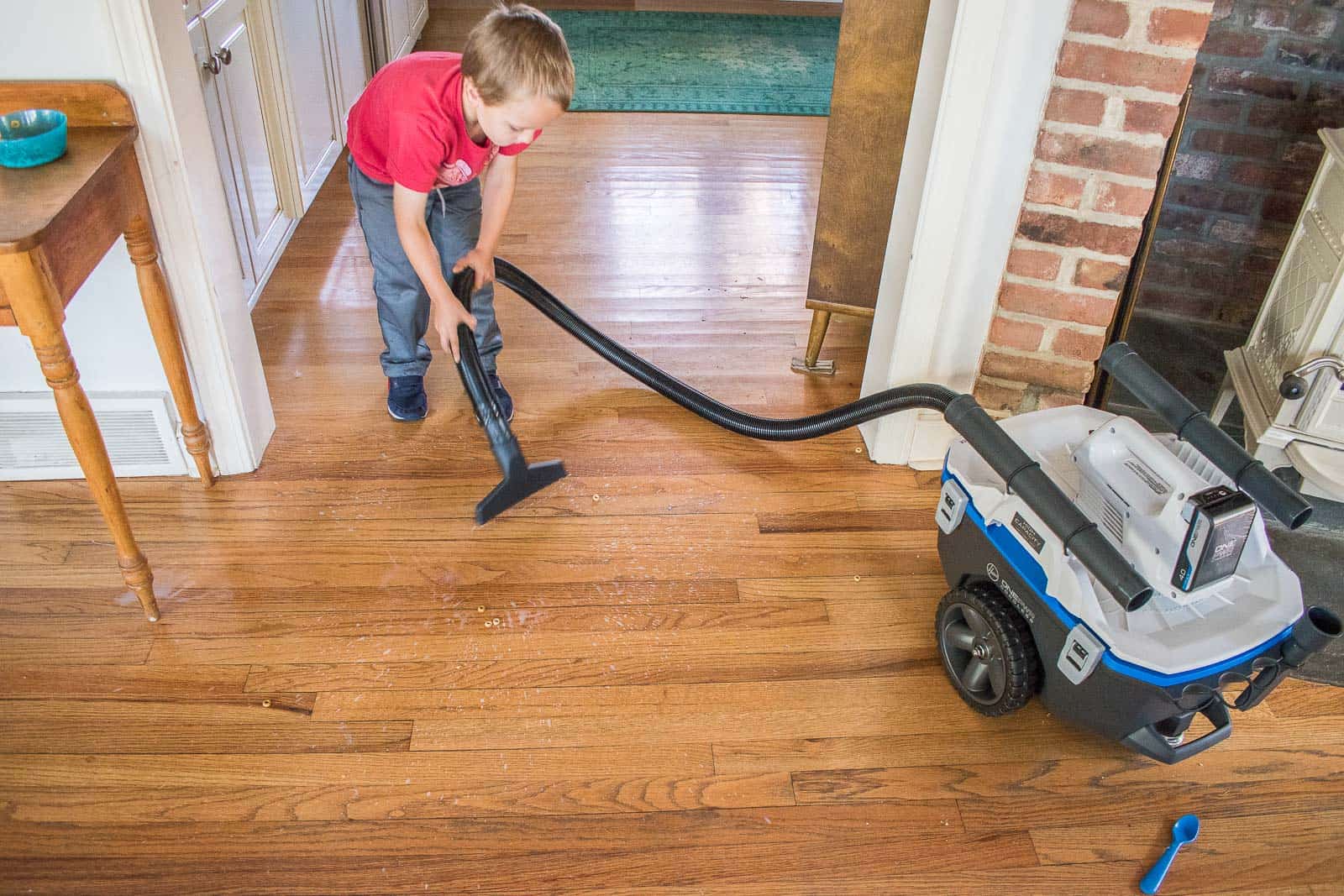 Another vacuum that I've always wished we had is this Floormate Jet  Hard Floor Cleaner. Murphy's law tells me that the times the kids spill something, it's going to be sticky. I'm looking at you milk, juice, eggs, syrup… inevitably they wipe it up with a paper towel and then I notice a few hours later a tacky spot on my floor and I end up on my hands and knees with surface cleaner and paper towels. NO MORE!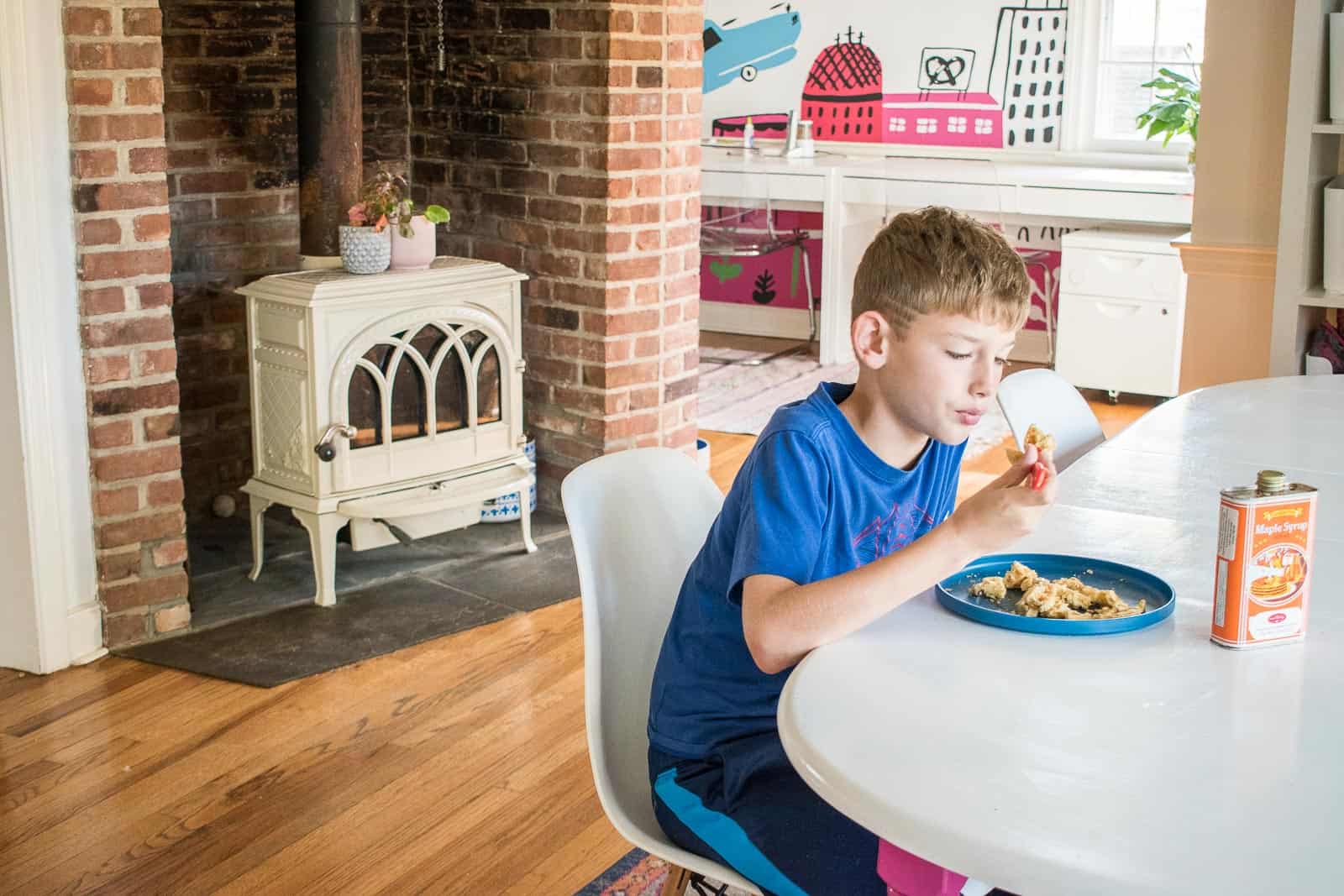 Now… the kids can grab the Floormate Jet and take care of the spill the right way the first time. P.S. the only way I can get my kids to help clean is if they get to use something they consider to be a 'power tool'… they feel VERY empowered using all of these ONEPWR vacuums.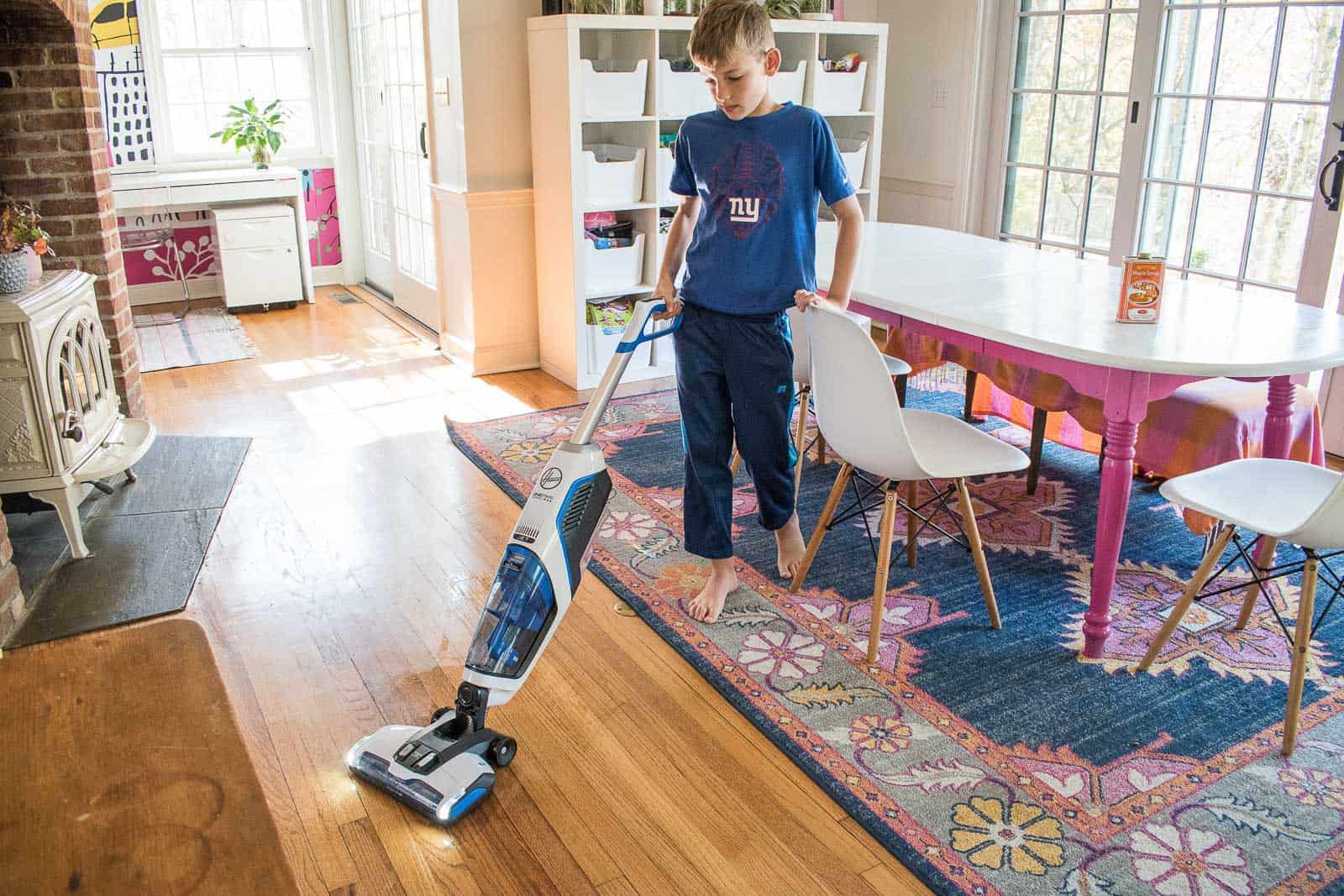 Life with kids means little tiny things are ALWAYS on my carpet and floor. Sure, they can try to take care of it with our handheld vacuum or the dustpan but inevitable they spill the dustpan on their way to the trashcan or the battery is dead on the handheld and… my carpet is still a mess.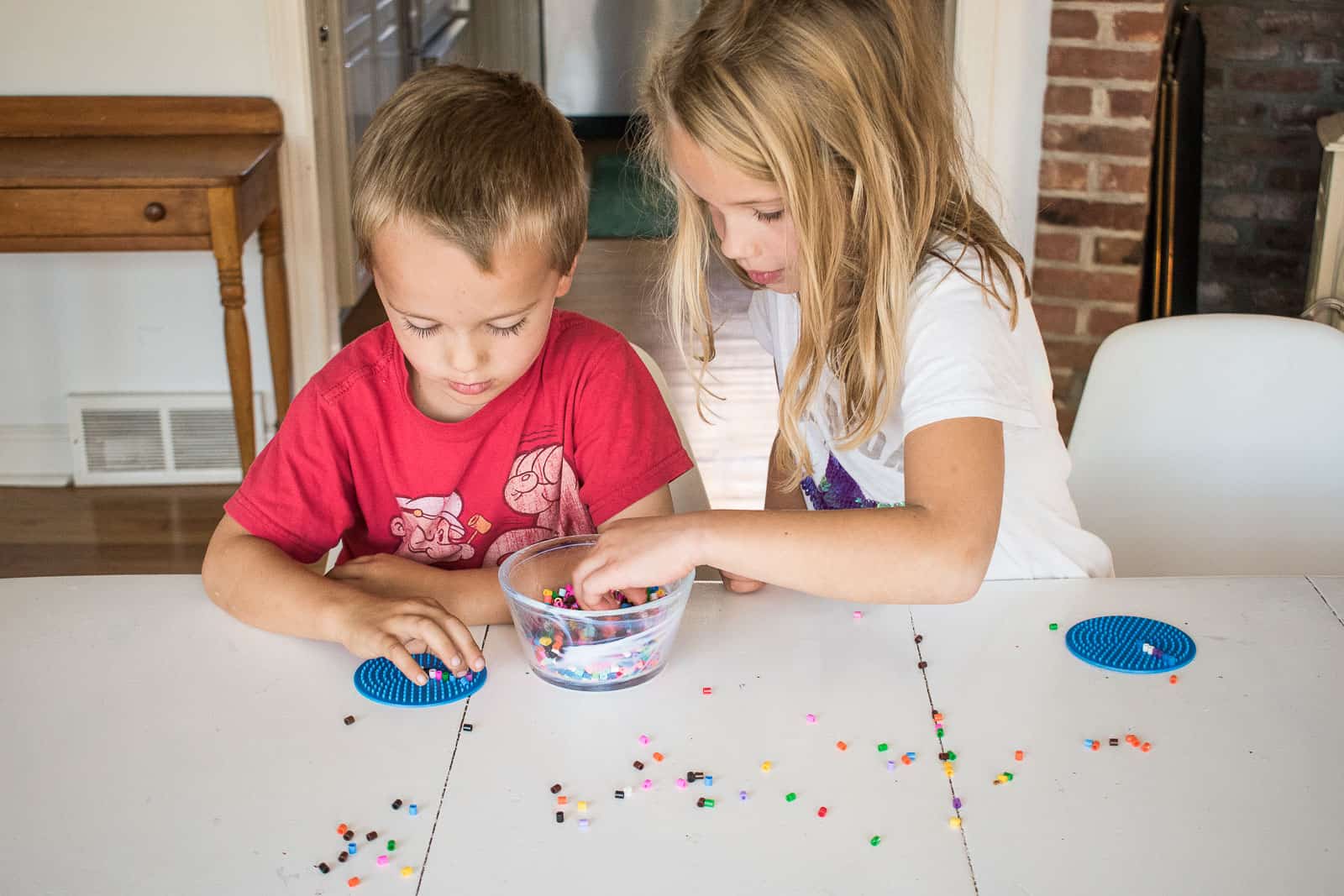 This Blade Max Cordless Vacuum Kit has a handful of the perfect attachments for these small clean ups… Louisa used one to pick up the Perler beads. I have a love/ hate relationship with them… Yay for fine motor skills and creative play. Nay for beads spilled literally everywhere. (Incidentally… this also converts to a hand held vacuum so three cheers for cleaning prowess.)
Last but not least… as much as we love our dogs, I know that people who come to visit don't love the site of a dog hair covered couch. Frank doesn't shed a ton for most of the year, but coming in and out of winter, he seems to drop hair by the clumps.
I give our blue velvet couches a quick hit with the smaller brush roller attachment on the vacuum and it keeps the dog hair at bay. How I keep dog hair off my couch is one of the most common questions I get asked on Instagram, so there you have it… my secret weapon. Note… I could have removed the long nozzle on this one to convert it into a smaller handheld vacuum!
Something about having the right tool for the job always makes clean up easier, in my opinion. And being able to delegate clean-up to my kids if possible… well that's just the parenting way isn't it? These lightweight battery powered ONEPWR appliances are the best type of holiday cheer I can imagine, and the Smiths are officially ready for houseguests.  All ONEPWR appliances are available at Hoover.com, Amazon.com and select retailers nationwide. Be on the lookout for some amazing Black Friday deals… you heard it here first!
Giveaway
Thanks to all of you who commented. The Giveaway is now over!