How Ear Tubes Improved Our Child's Speech
Psssst… this post *might* contain affiliate links: see my disclosure here.
Ear Tubes: One Year Later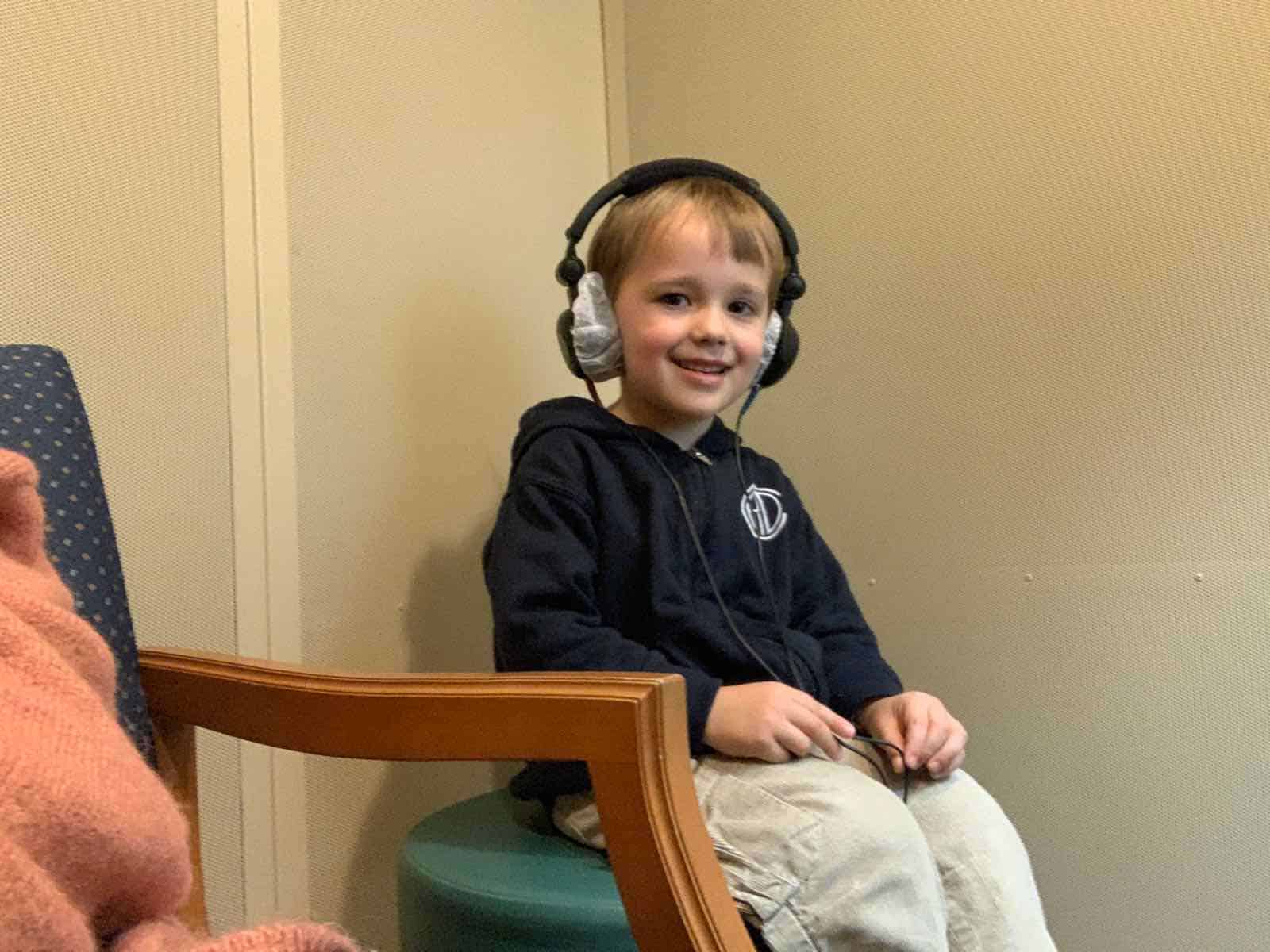 This is a few weeks overdue, but I've been meaning to give you guys an update on Arthur's ear tubes! Last year, I shared our experience getting them put in and you all have been so supportive and excited by all of Arthur's speech development! Go and check out my original post for details, but in a nutshell, he had fluid in both ears and his speech was delayed as a result. He was given ear tubes to allow the fluid to drain, and once he could hear… his speech has improved by leaps and bounds.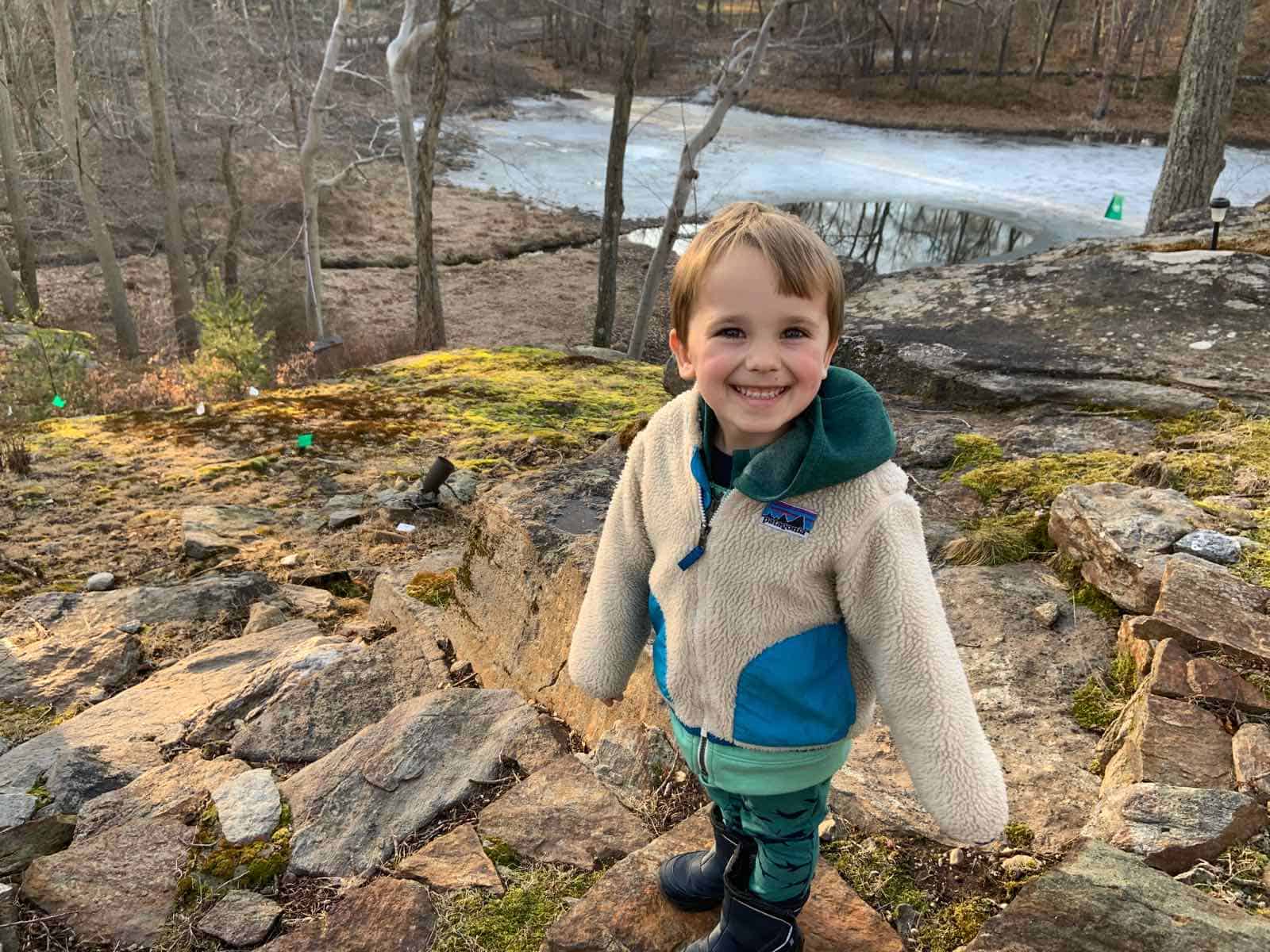 I'm sure I was reading into it a bit, but it really seemed like he started talking more the minute those tubes went in. Without tubes… living life as if hearing under water. With tubes… SOUND! Once we knew that he could hear, he had a full speech and language assessment. We are lucky and have a public preschool in town that services children with varying developmental and intellectual delays. Based on Arthur's speech, he was admitted for full-time preschool to get more extensive early intervention. (Note: three of our other kids received speech services there but none of them qualified for full-time so they would simply go for 30-minutes a few times a week.) We're really fortunate to have this preschool as it's meant Arthur is getting all his speech service courtesy of the state!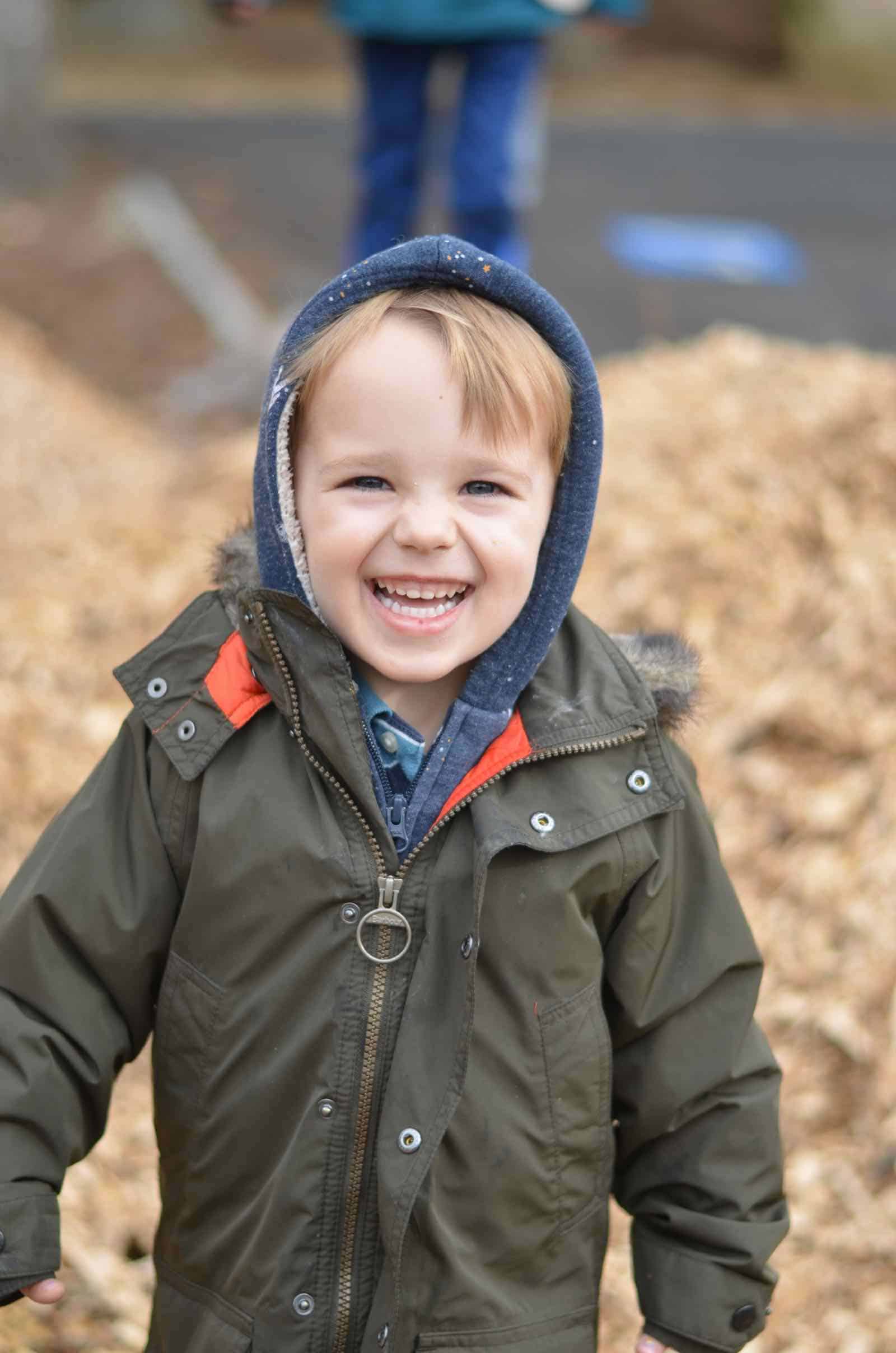 He has an IEP (Individualized Education Program) which outlines his speech goals for the year. His are mostly articulation as a result of not being able to hear. Connecting certain sounds is hard for him because his muscles never learned to do them as an infant. And there are other individual sounds that he's working on just the way his siblings had to. If you've never had speech services, there is an age at which each sound should be mastered so, at the age of 3.5, it's not expected that he can say EVERY sound, but there are many that he needs to work on.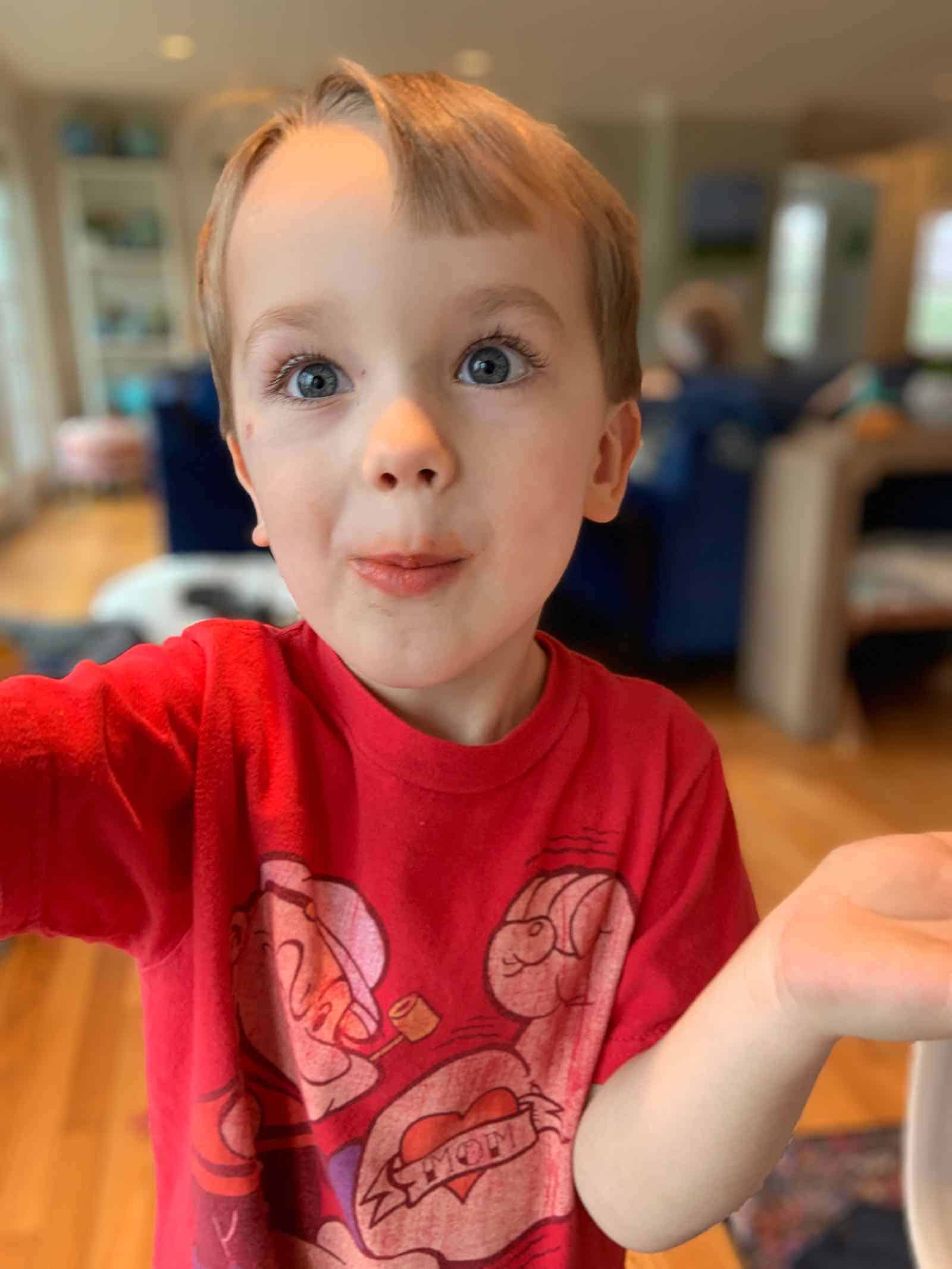 Every couple of months we go back to the ENT and have a hearing test. Arthur and I sit in a sound booth and the audiologist goes through a basic hearing assessment with Arthur. He listens for sounds in headphones and repeats words she says to him. When he was younger, there was a way to evaluate his hearing using televisions mounted on either side of the sound booth and asking him to point to simple body parts like his nose or his ears. We also meet with the doctor who looks to see whether Arthur's tubes are still in place. Eventually his body will naturally shed the tubes, but so far they're still in place. Tubes typically last 12-18 months for kids his age so we'll see what the doctor says whenever they fall out.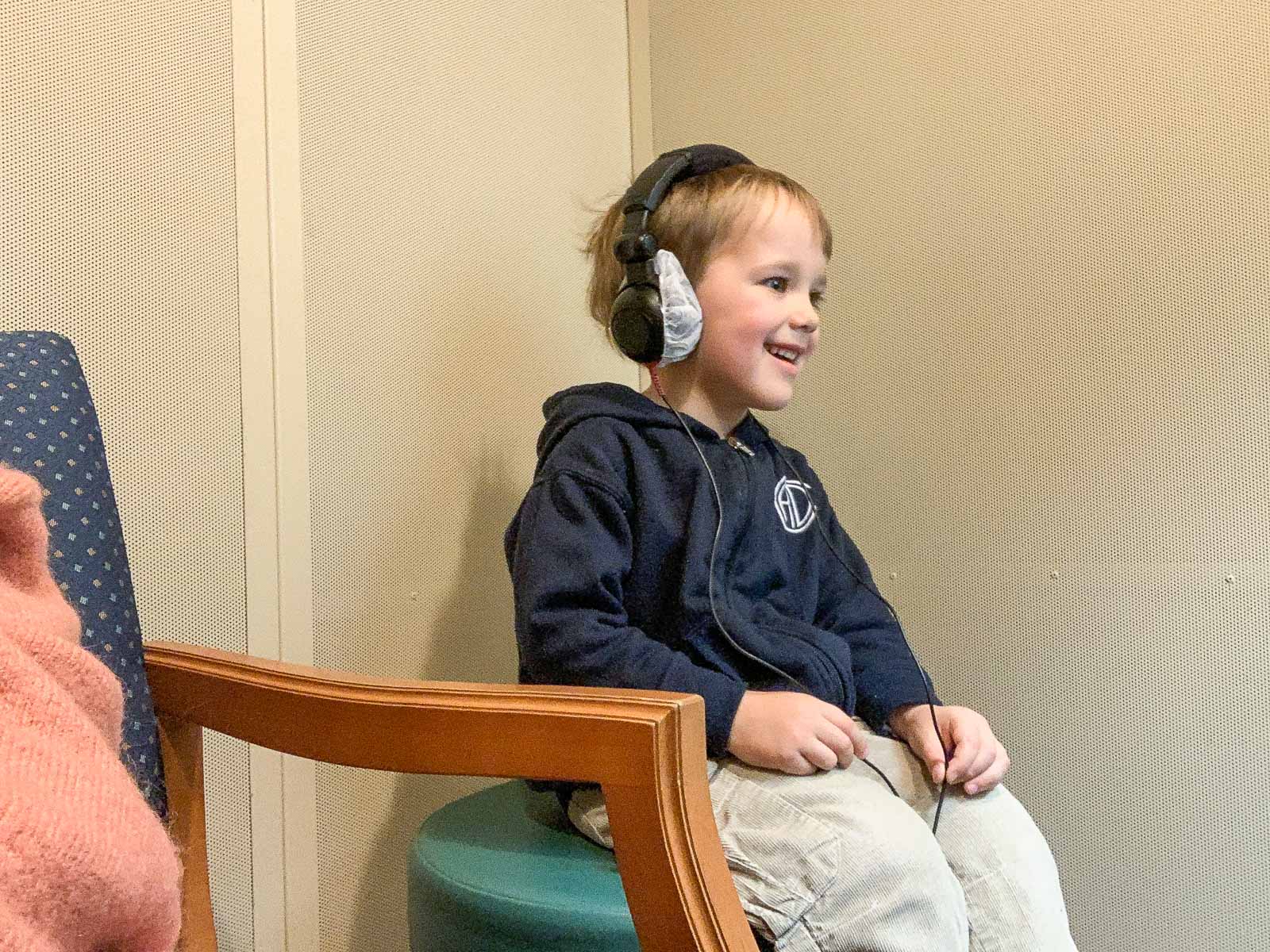 This was Arthur's first year of school so we didn't want to overwhelm him, but next year, he'll attend our neighborhood preschool in the mornings in order to have a bit more exposure to typically functioning peers (that's the term they use in the school system). If we go in for his annual review and they still think he'd be best served by attending his current preschool, he'll go there in the afternoon.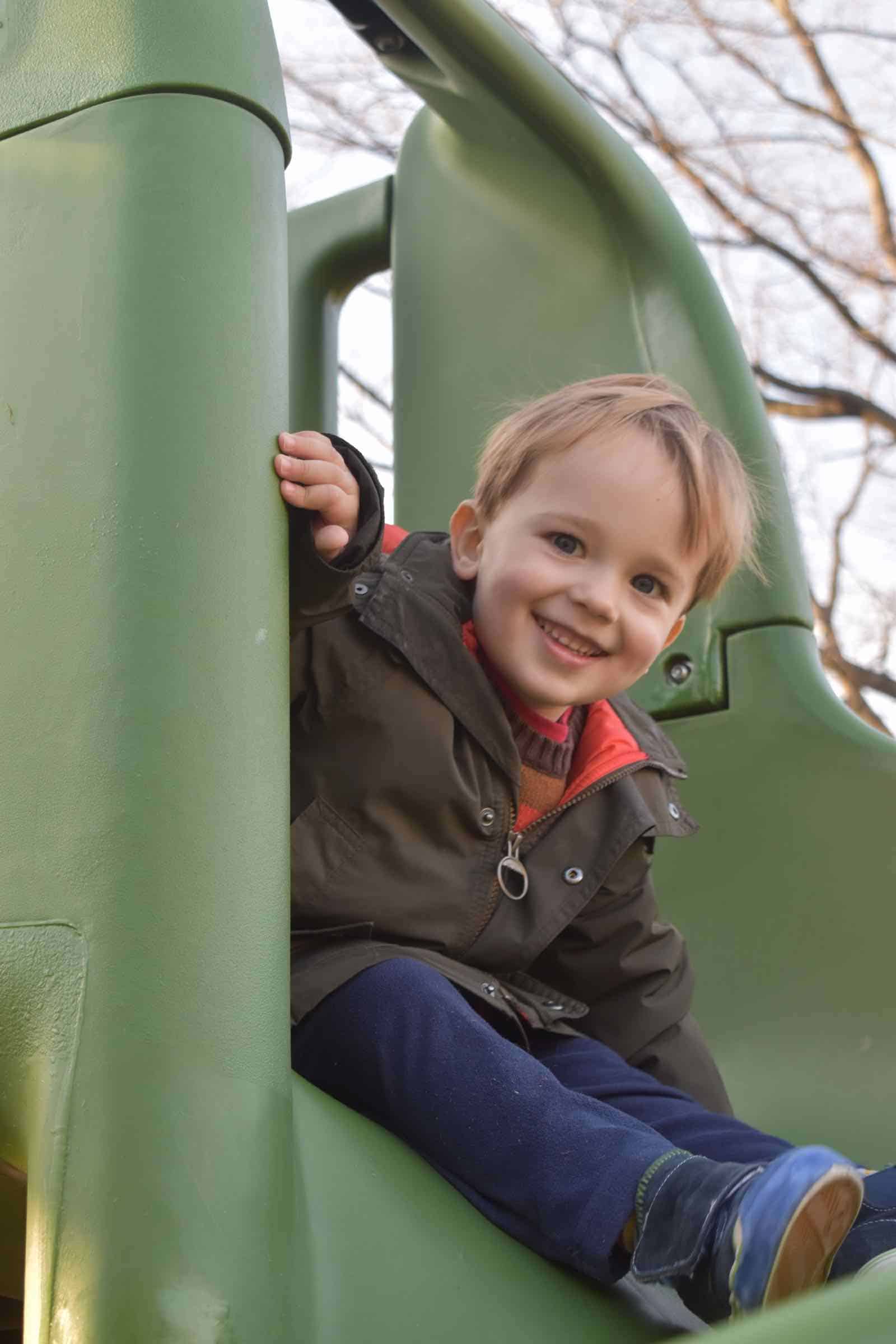 Other things? He gets speech 'homework' most days so we are meant to help him practice certain sounds, play games that stimulate those sounds or just to generally explore language a bit. An example might be a series of flash cards with the "ck" sound at the end of the word: duck, luck, rock, sock… Then we might get some cards with the "K" sounds at the beginning of the word. He's practicing making each sound at not only the beginning of the word, but also the middle and the end… each is different for his little mouth. It's also important for him to produce those sounds during regular speaking and not just when we're prompting him.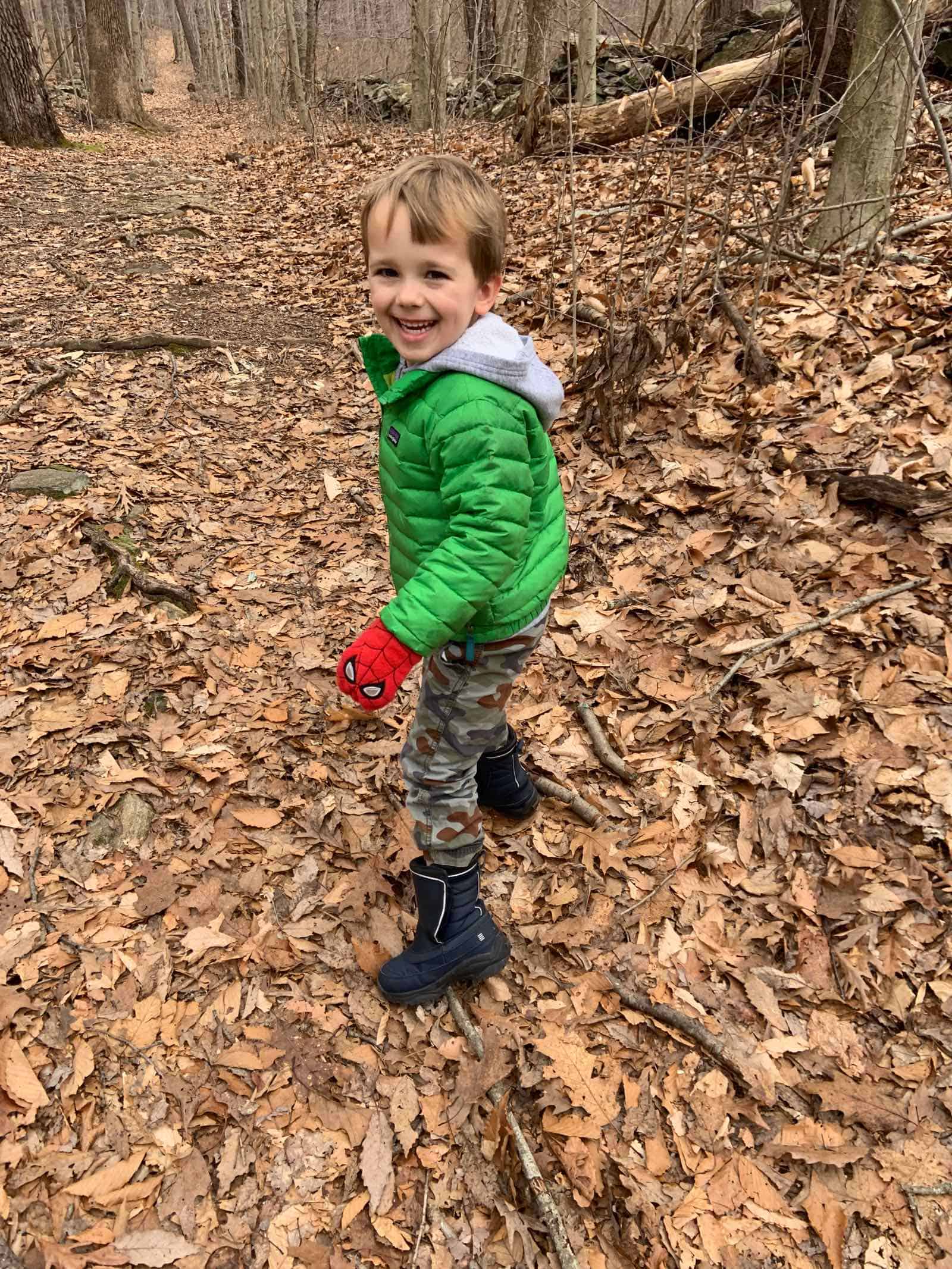 One year after tubes, there's NO question that he has made HUGE improvements with his speech! He speaks in full sentences and is comfortable asking question and sharing his thoughts. I'd say that most people can understand most of what he has to say which is an important distinction in the speech/ language world. As parents, we can usually understand him most of the time but often a gauge for speech services is how much a stranger can understand him. We still have a ways to go, but having daily targeted speech services has made a world of difference. I'm hopeful that in another year or so, he will be close to where he should be for his age which is amazing given how far behind he was just last year!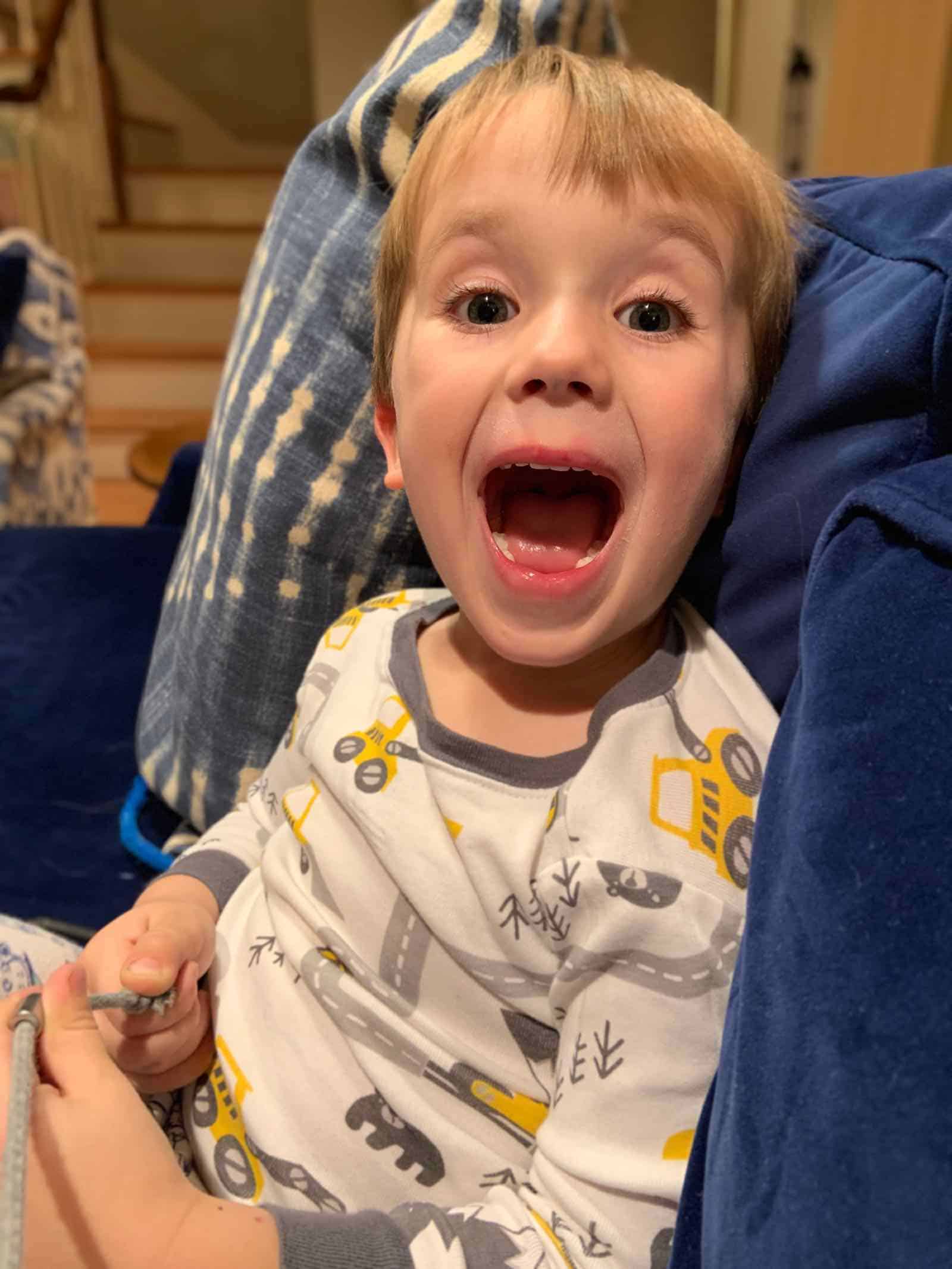 If your child hasn't met speech milestones, call your state's early intervention services. Ours came out to assess Arthur for free and really helped to get the ball rolling. Arthur was happy as a clam but just… not speaking. Along with early speech services, we had a series of routine hearing checks that confirmed the presence of his ongoing fluid build up… something we were unaware of because it never presented as an ear infection. Once the fluid was released… he could hear… and could start working on better articulation. Yay, speech!