How I Framed My Flea Market Scores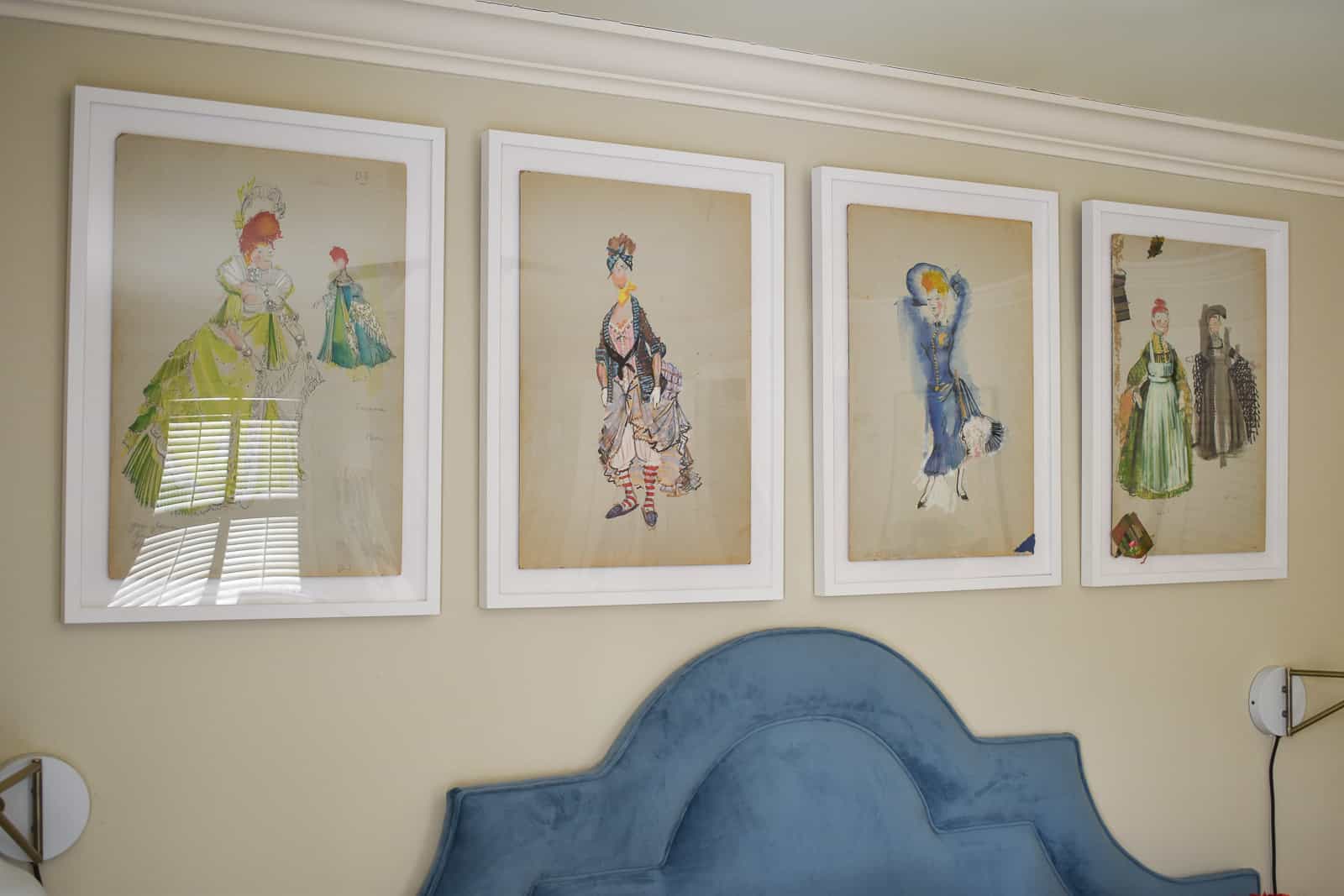 Disclosure: I am so grateful to Framebridge for providing me with these frames. I adore them!
Every so often I am completely rewarded for having a bit of a hoarding tendency when it comes to my flea market scores. Last summer, there was a vendor with a table covered in amazing colorful costume sketches. He had dozens and dozens and said they were from a well known Broadway costume designer. I haven't researched whether or not that's true because I loved them regardless of any pedigree… they were so unique that I splurged and grabbed four for $100 thinking they might be a unique gallery wall one day with the right frames.
Here's where my new best friend comes in: Framebridge. I'd heard all about this mythical company who will custom frame anything you send their way, but I'd never worked with them directly. Can I just say… they are magic. You start by going online (duh), and decide what frame you'd like. There are plenty of options but not so many that your head starts spinning. To make it easier, you can upload an image of the artwork you're getting framed and they'll virtually put it into a space for you to see.
I knew I wanted something clean and simple because the artwork was on a gray mat and had quite a bit of color. What I wasn't sure about was the mat. It was SO easy to click and see how a black mat would look, how no mat would look, etc. Once I'd seen all the different mat options, I decided on a floating mount… it meant the lovely aged raw edges of the sketch board were visible. It ALSO meant that I wouldn't lose the fabric samples stapled onto to the sketches and other pencil notations.
Once all that's decided, I just stick the artwork into a box and mailed it into Framebridge using a shipping label I printed out at home. Cut to three weeks later and this big ol' glorious box arrives at my front door. Glorious frames all ready to hang. Picture wires on the back and a picture hook tucked right inside.
I actually thought these might go in our playroom, but… once I started setting up the new headboard in our master bedroom… they were the perfect solution for above the bed. And this way I get to see them every day! I truly think most things look amazing with a real custom frame around them… ticket stubs, art school sketches, children's clothing… I knew these drawings would look great, but I had NO idea HOW great they'd look. The floating mount is perfection and I cannot believe how amazing these flea market sketches look now!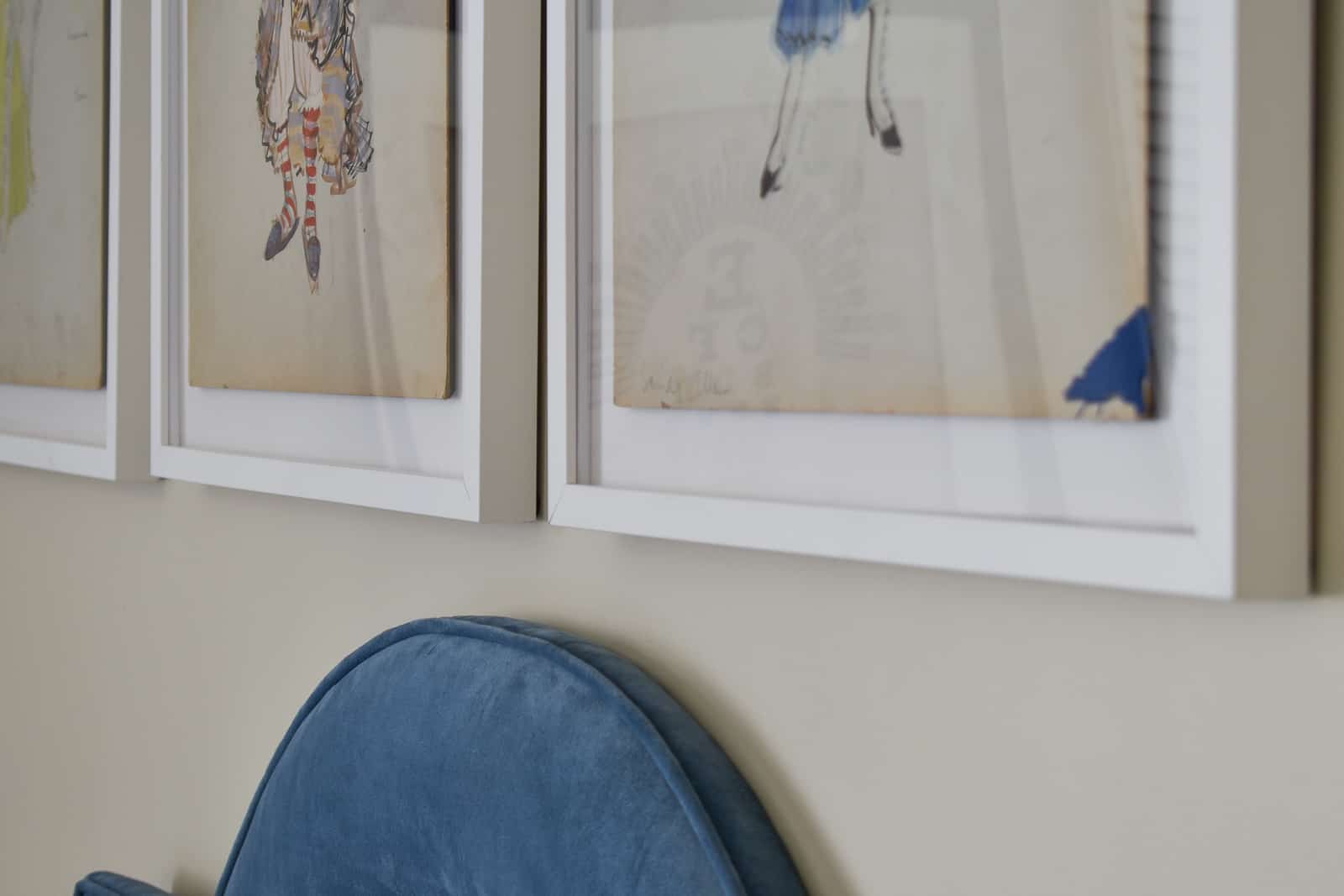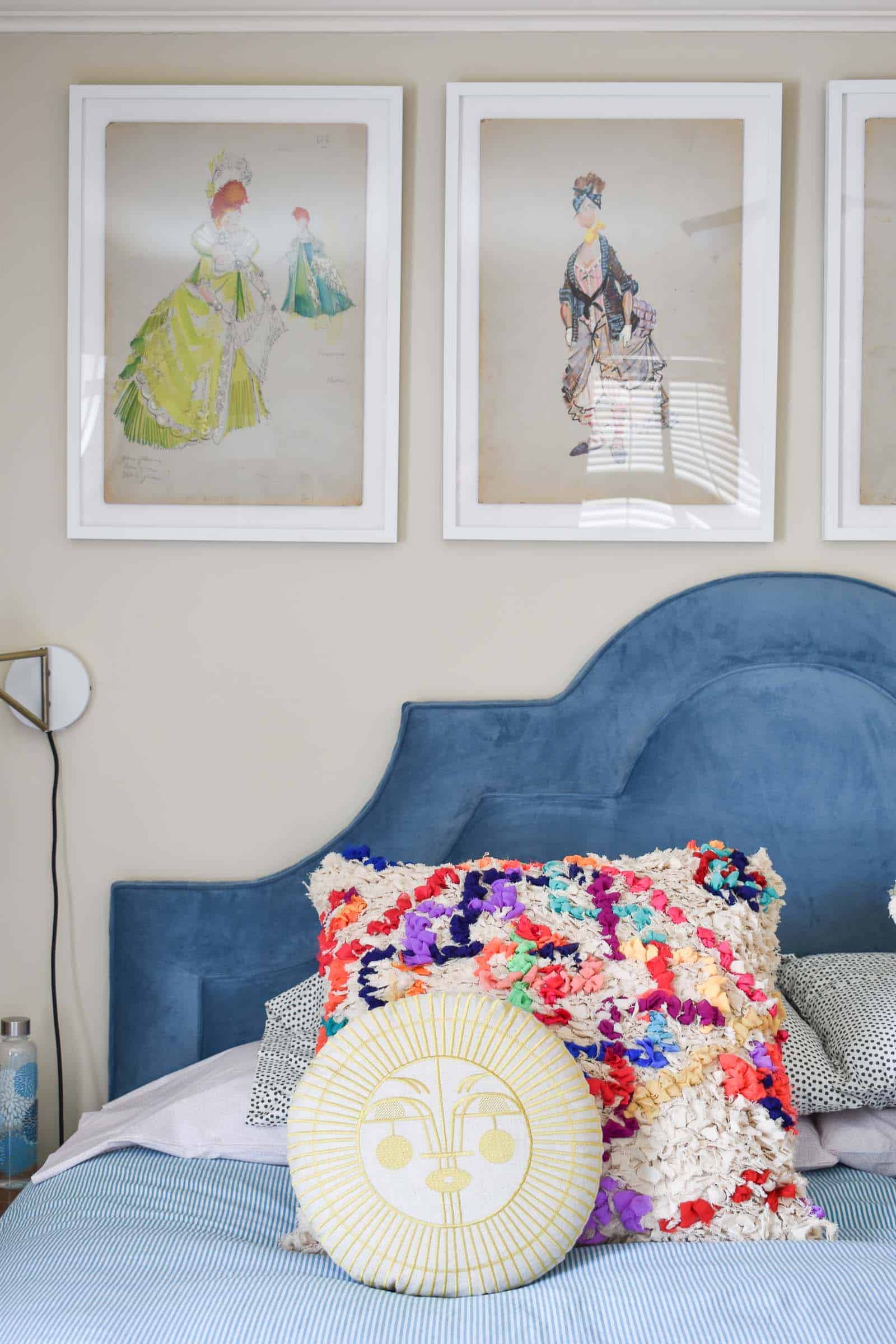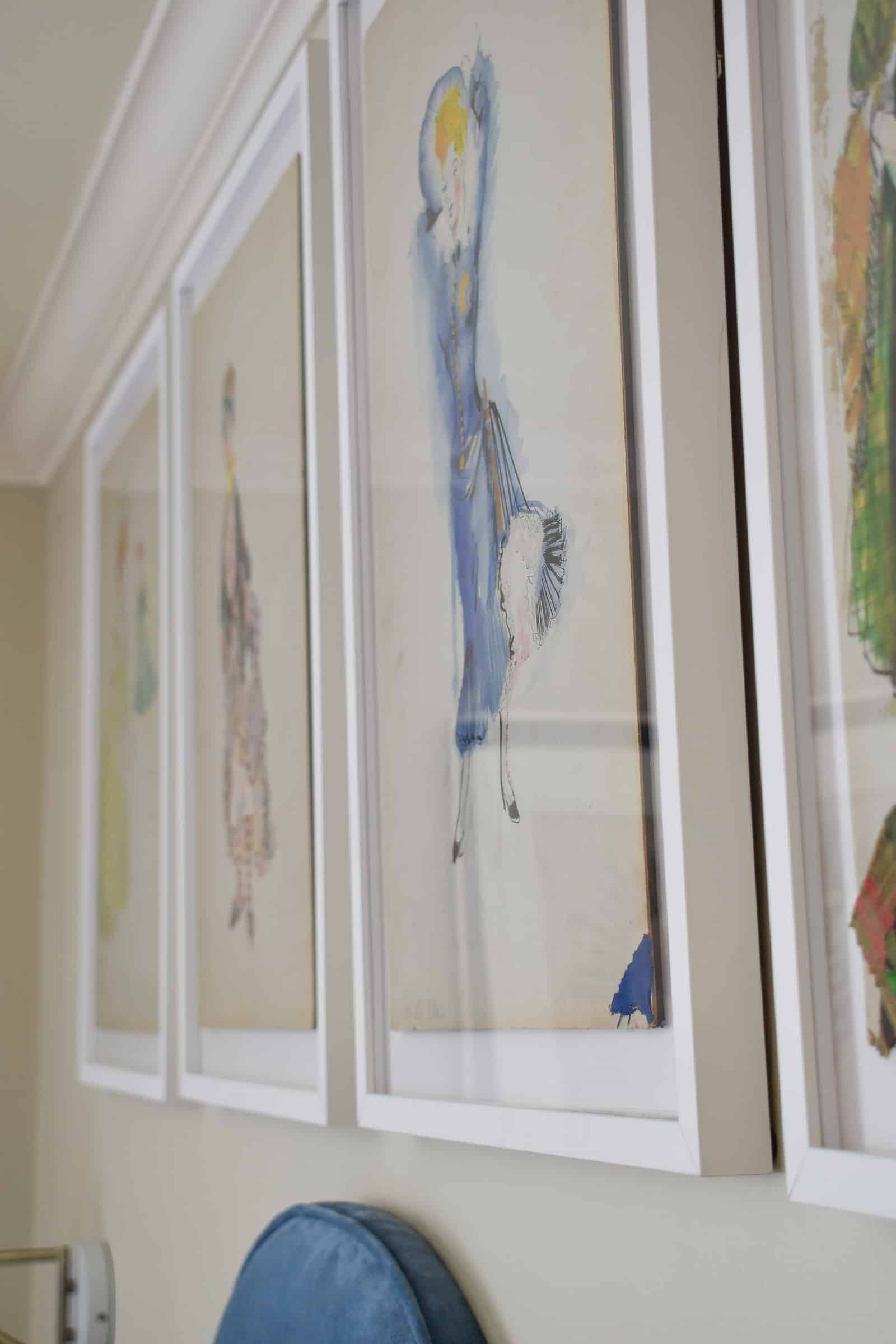 Run, do not walk, and get something frames with Framebridge. I have about 5 more things in mind for custom framing and I can't wait to hit the flea market this season for more frameable artwork.