How My Kids Pack Their Own Lunch Box
Psssst… this post *might* contain affiliate links: see my disclosure here.
Kids Lunch Box Stations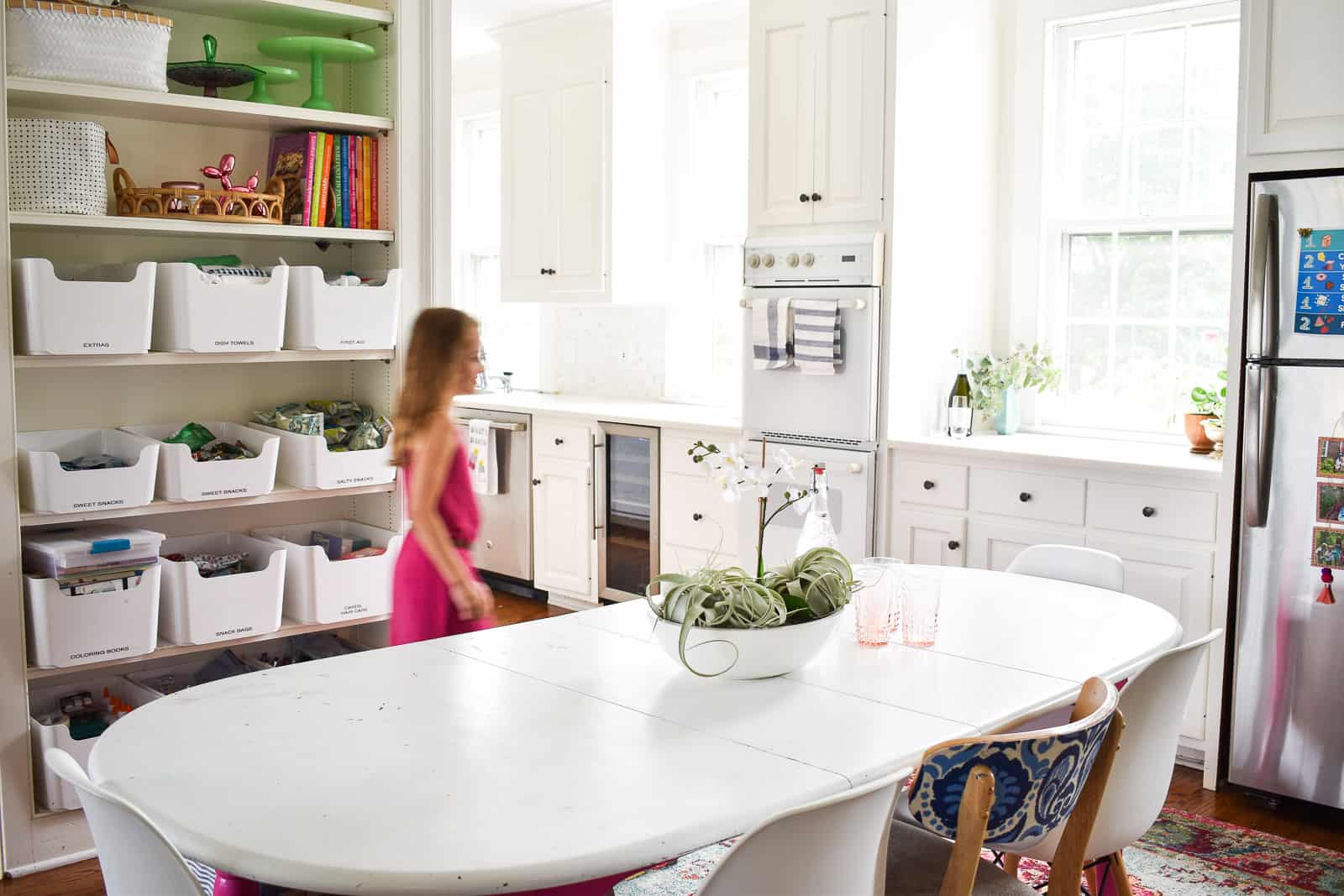 A few years ago, I posted a similar post, but I've made some improvements so it was easier just to rewrite the whole dang thing. The same year Oliver entered elementary school, our preschool added lunch to their school day which meant there were FOUR lunch boxes that needed to be packed every morning. That's A LOT of work that I had no interest in doing, so… I made a few changes to the way I organize the kitchen and ever since… my kids all pack their own lunch boxes. Here's how!
Step 1.  Food needs to be accessible
Everything needs to be within reach of the kids. This means bringing items down from the top shelf of the pantry and dedicating some shelves in the kitchen for lunch box supplies. We're also fortunate to have a 2nd small fridge in our kitchen that can be used for easy access lunch items. The bins that I'm using in the pantry are these ones from Ikea and I love them with all of my heart. In the fridge, I have these ones in varying sizes.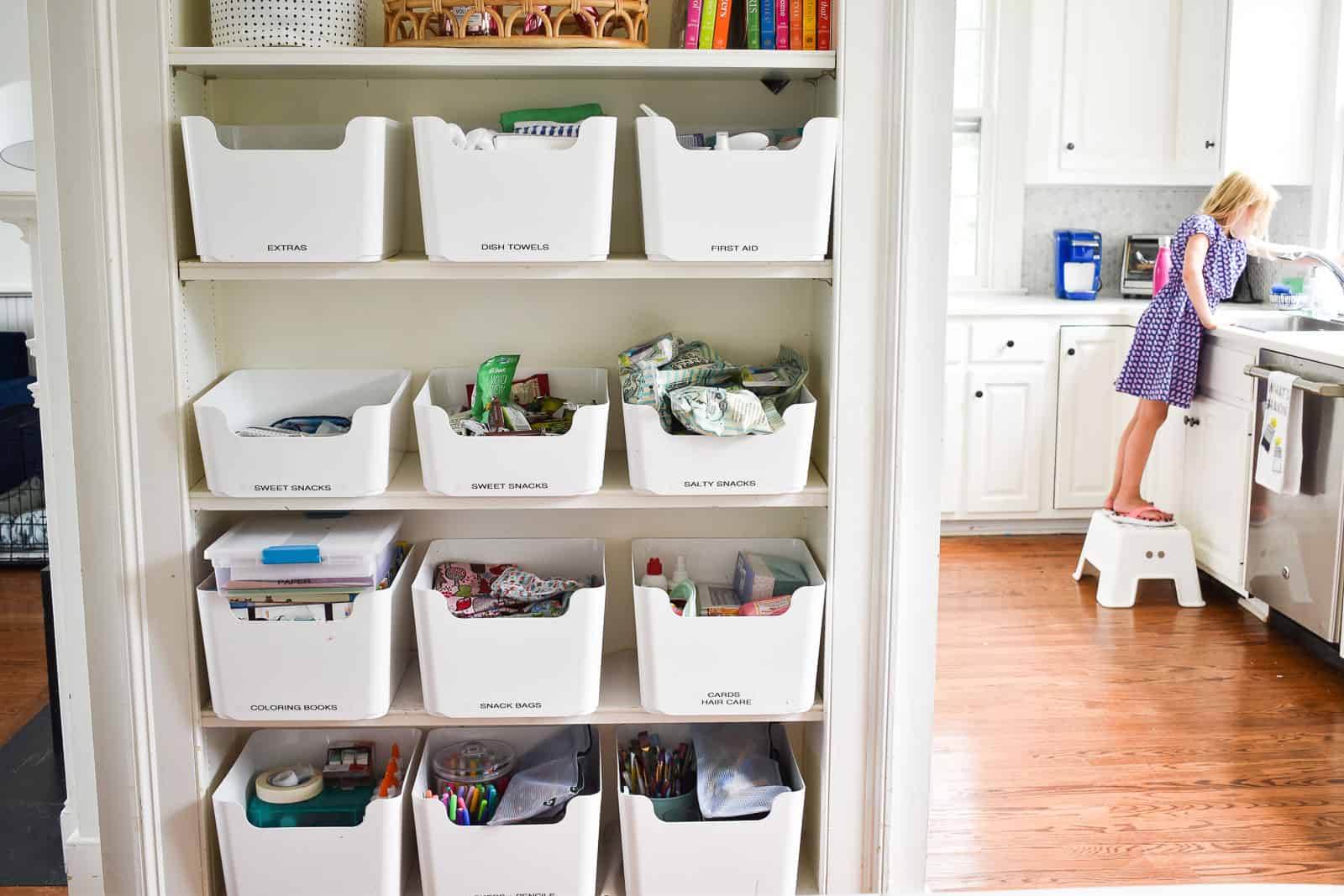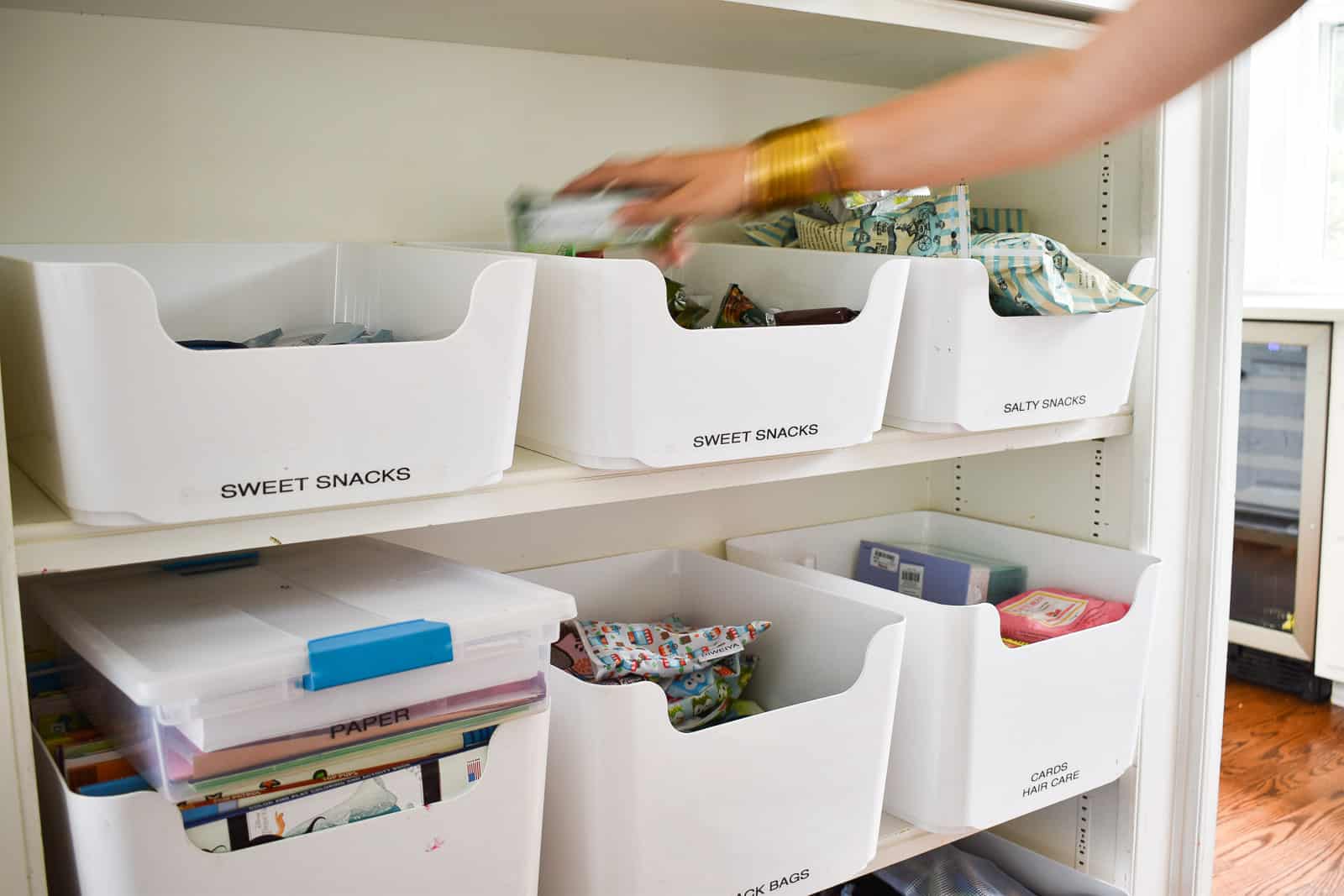 Step 2. Label everything
In order for this whole 'pack your own lunch' thing to work, the kids need to know that 5 bags of pretzels is not a well-balanced lunch. I have an illustrated lunch box guide on the refrigerator for everyone to refer to, and then the bins of food have corresponding labels that I made with my most favorite label maker of all time (affiliate)!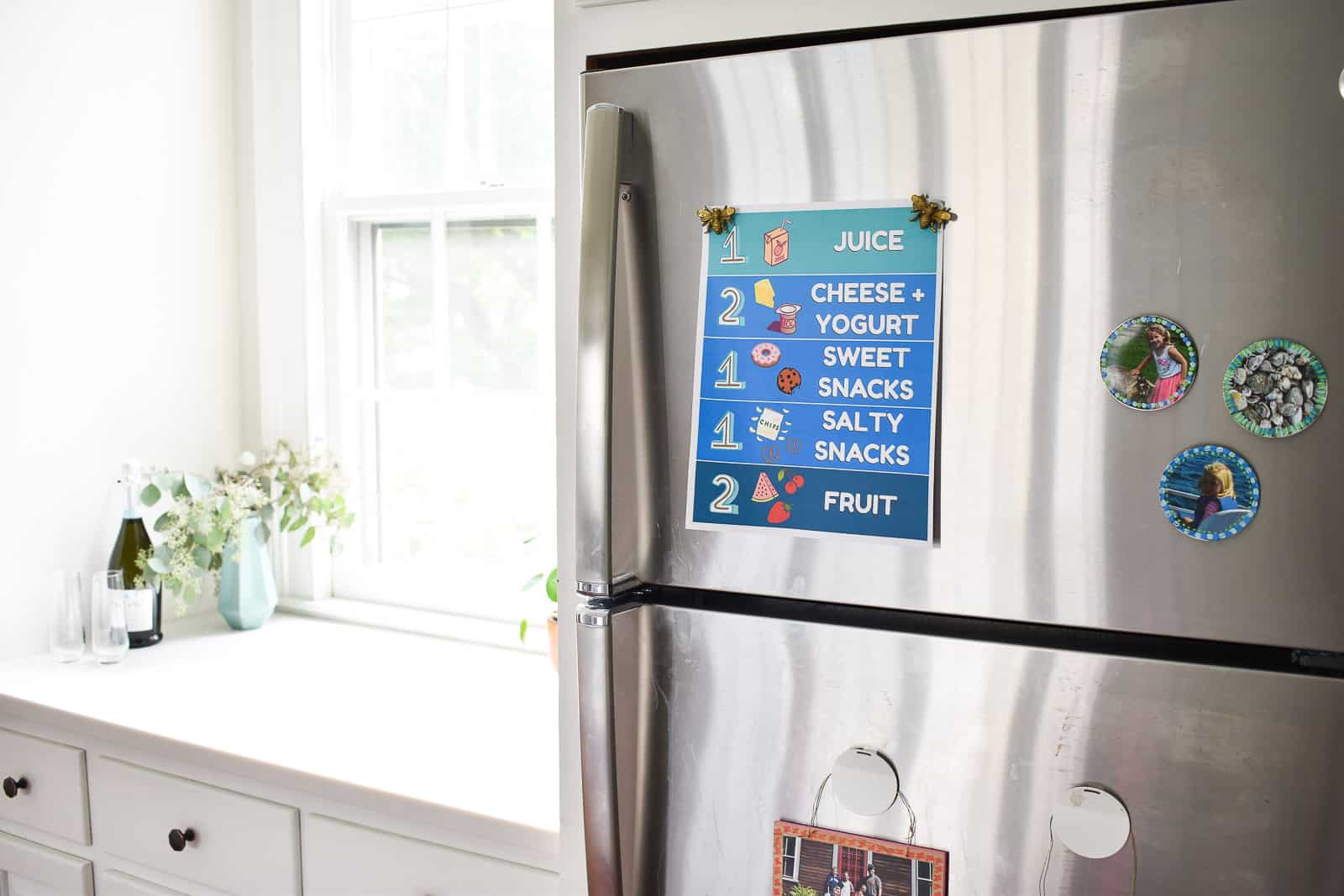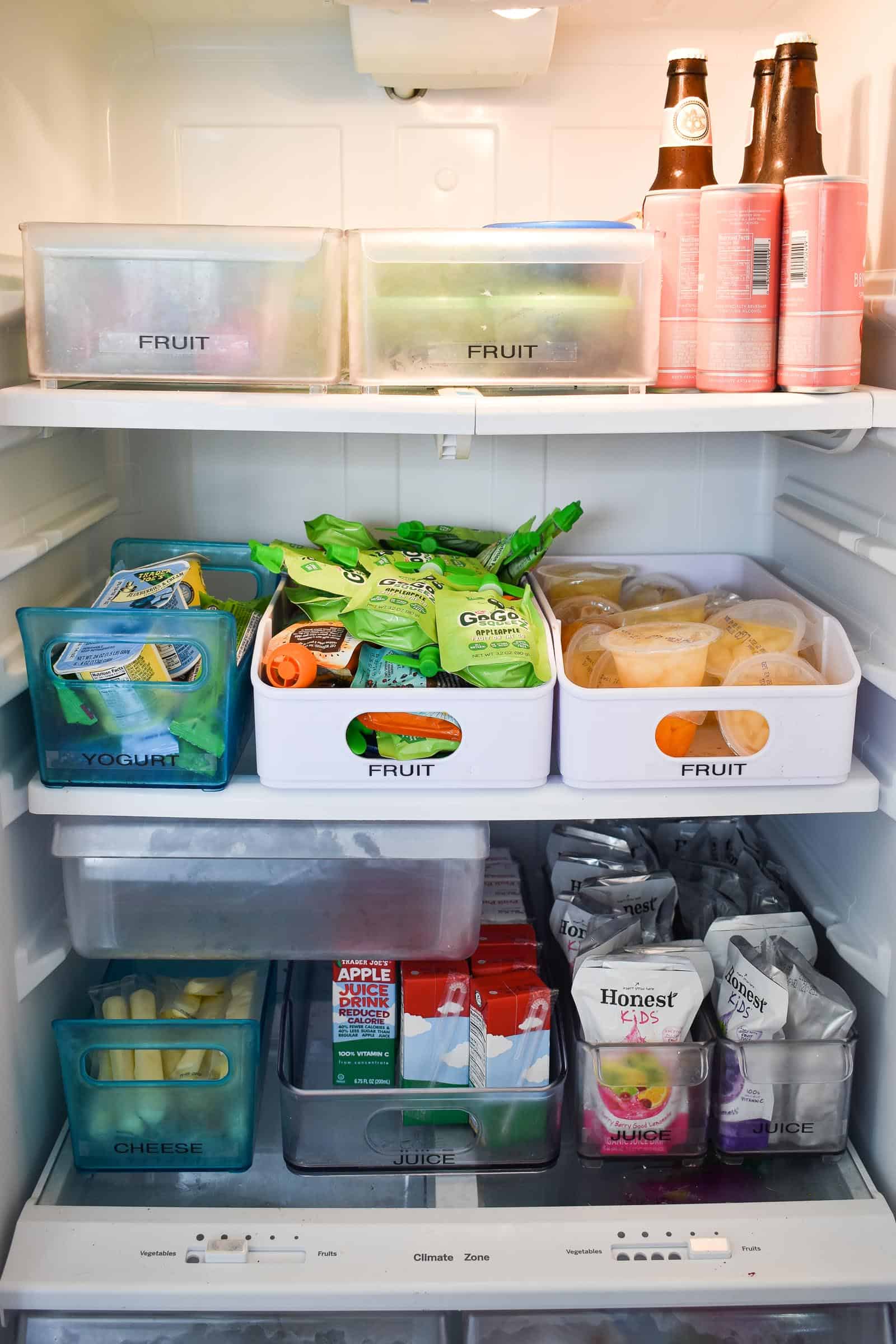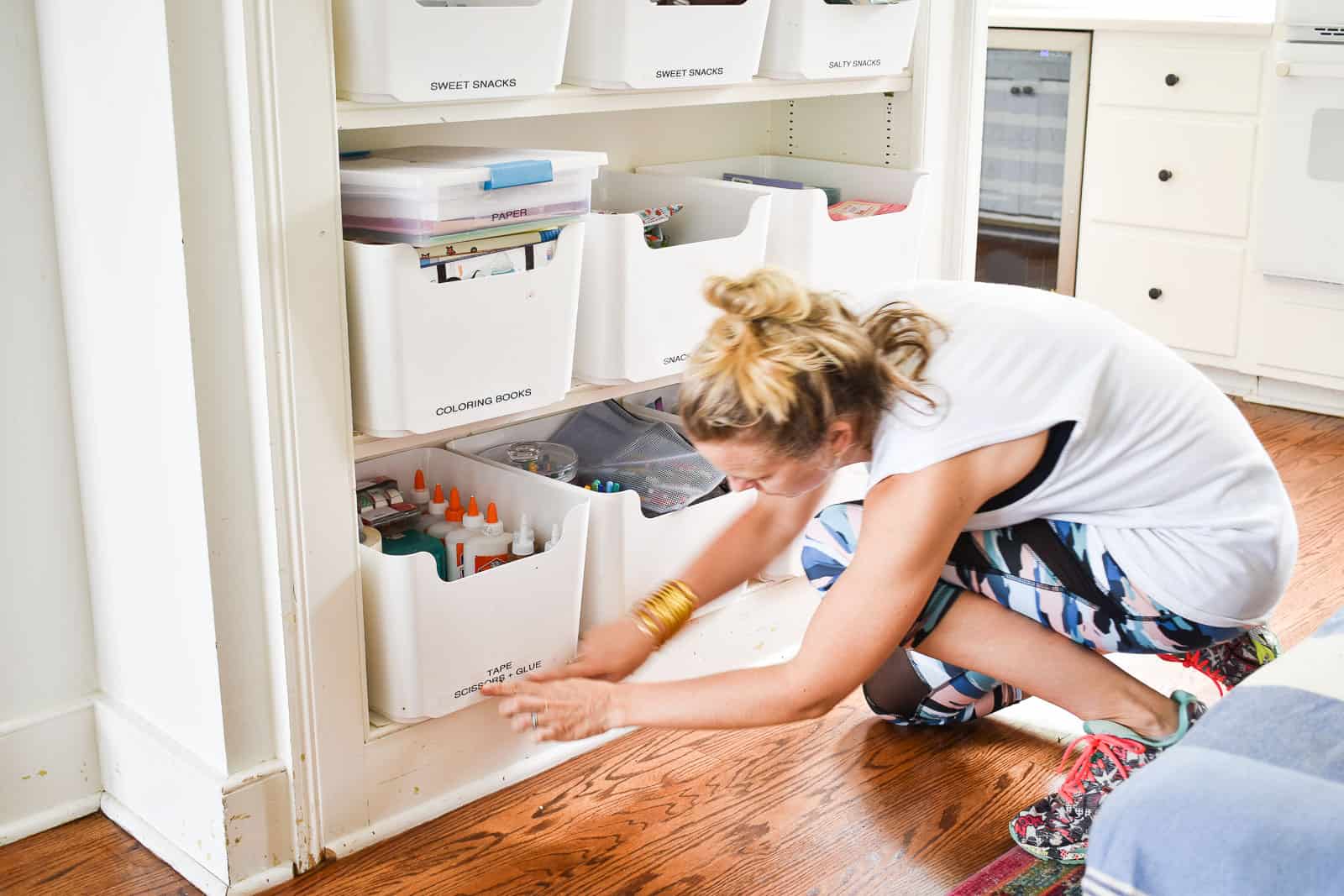 Step 3. Prepare foods as needed
If you can find a snack pack of something, then God bless. For some items (like fruit), you're just going to have to prepackage them the week before to make it easier for the kids to grab. I picked up a TON of small little tupperware containers from Target and then grabbed these dissolvable labels so I wouldn't lose track of expiration dates.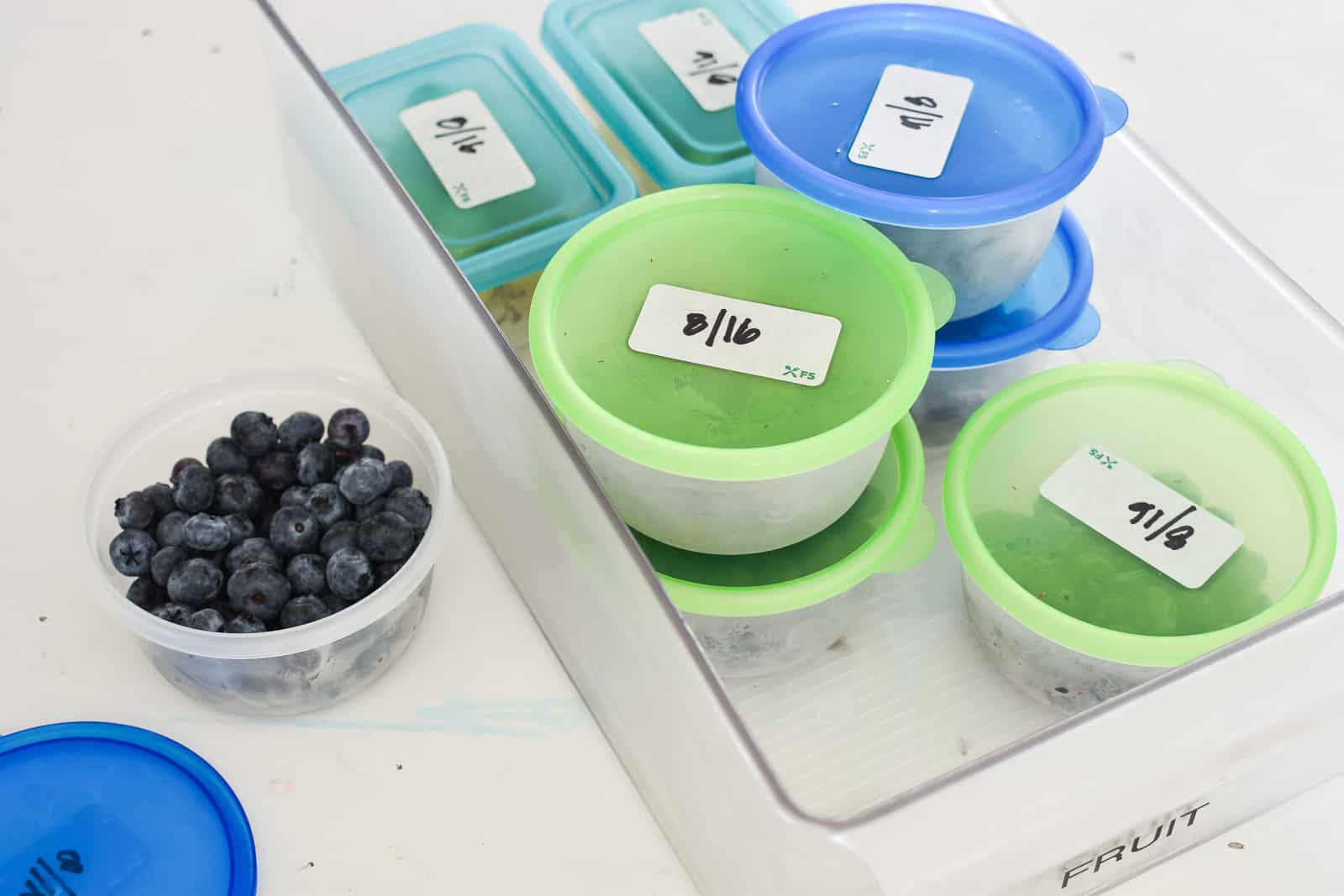 Step 4. What about the main?
You're probably noticing that there's one critical component missing from this set up: the main course. We've learned the sticky way that it's just easier for us to quickly make a few PB&Js each morning than to put that job on the kids as well. If we have something like leftover pasta, I'll put it in smaller containers with a label and they can grab that instead!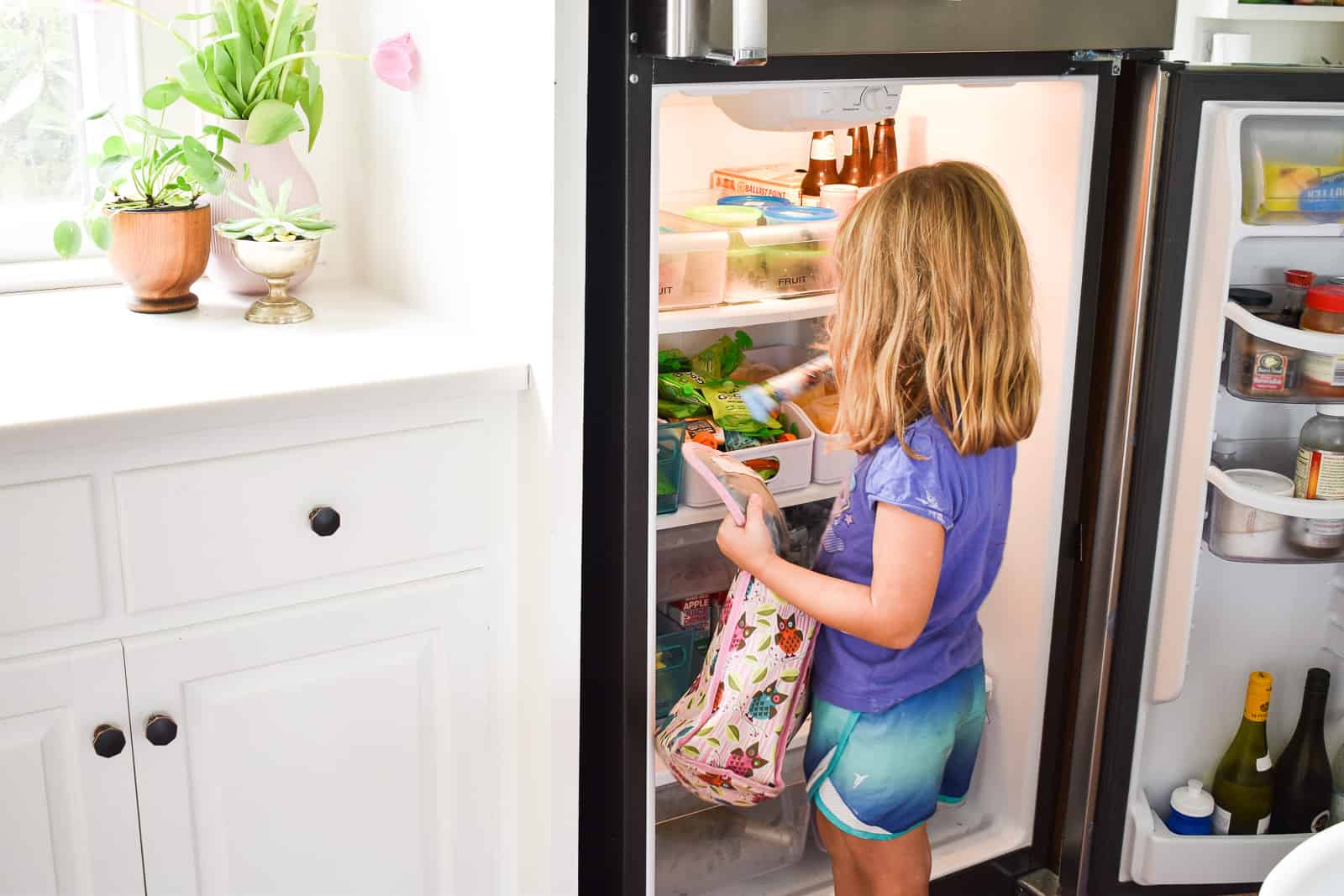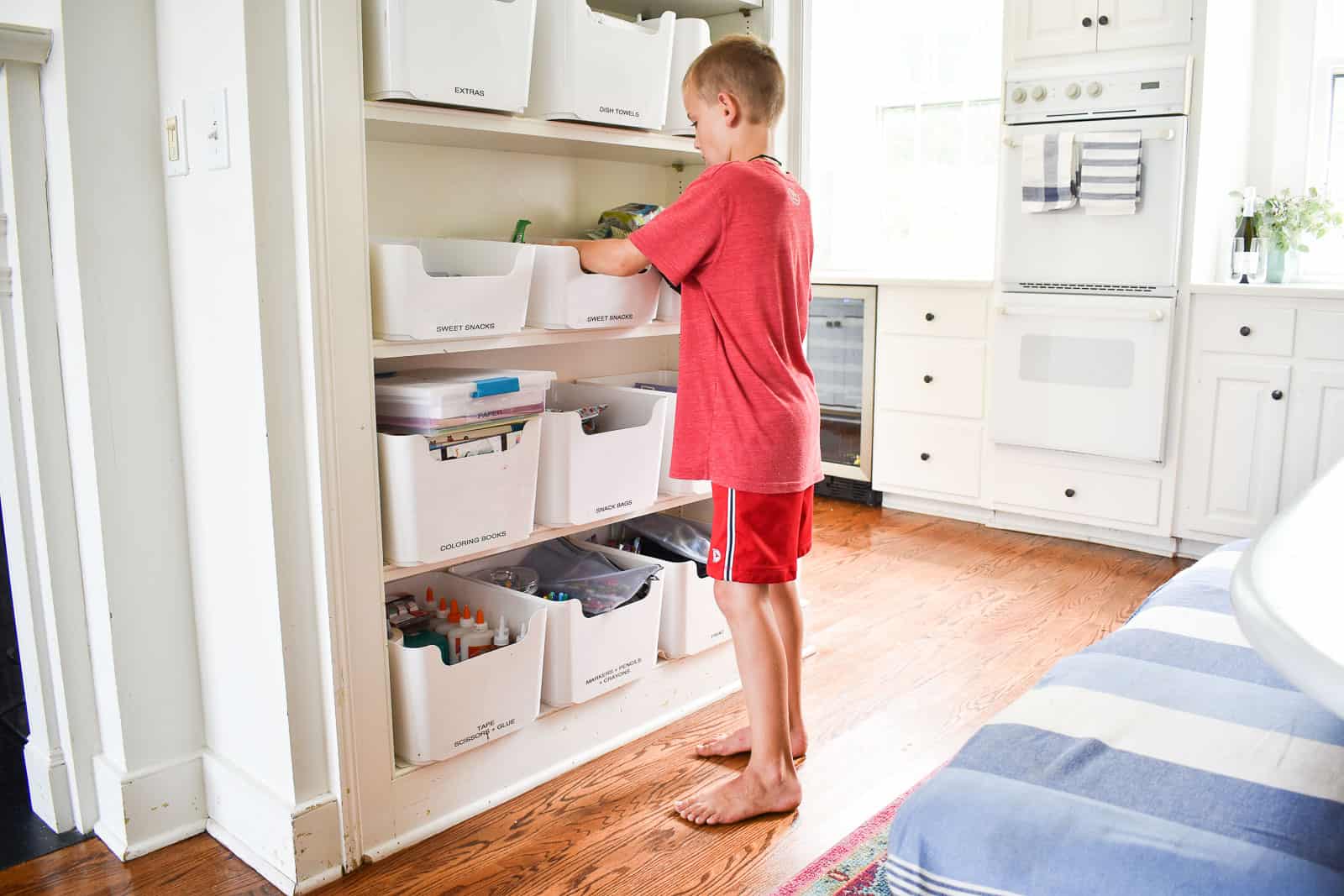 Step 5. Practice makes perfect
Do my kids try to sneak in an extra treat? Yes. Yes they do. Do they sometimes forget a fruit or protein? Yep. All the time. They know to get their lunch box, grab an ice pack and stuff their lunch boxes without me. I'll take a quick peek to make sure they've covered all their bases, remembered a spoon, etc, but I always double check.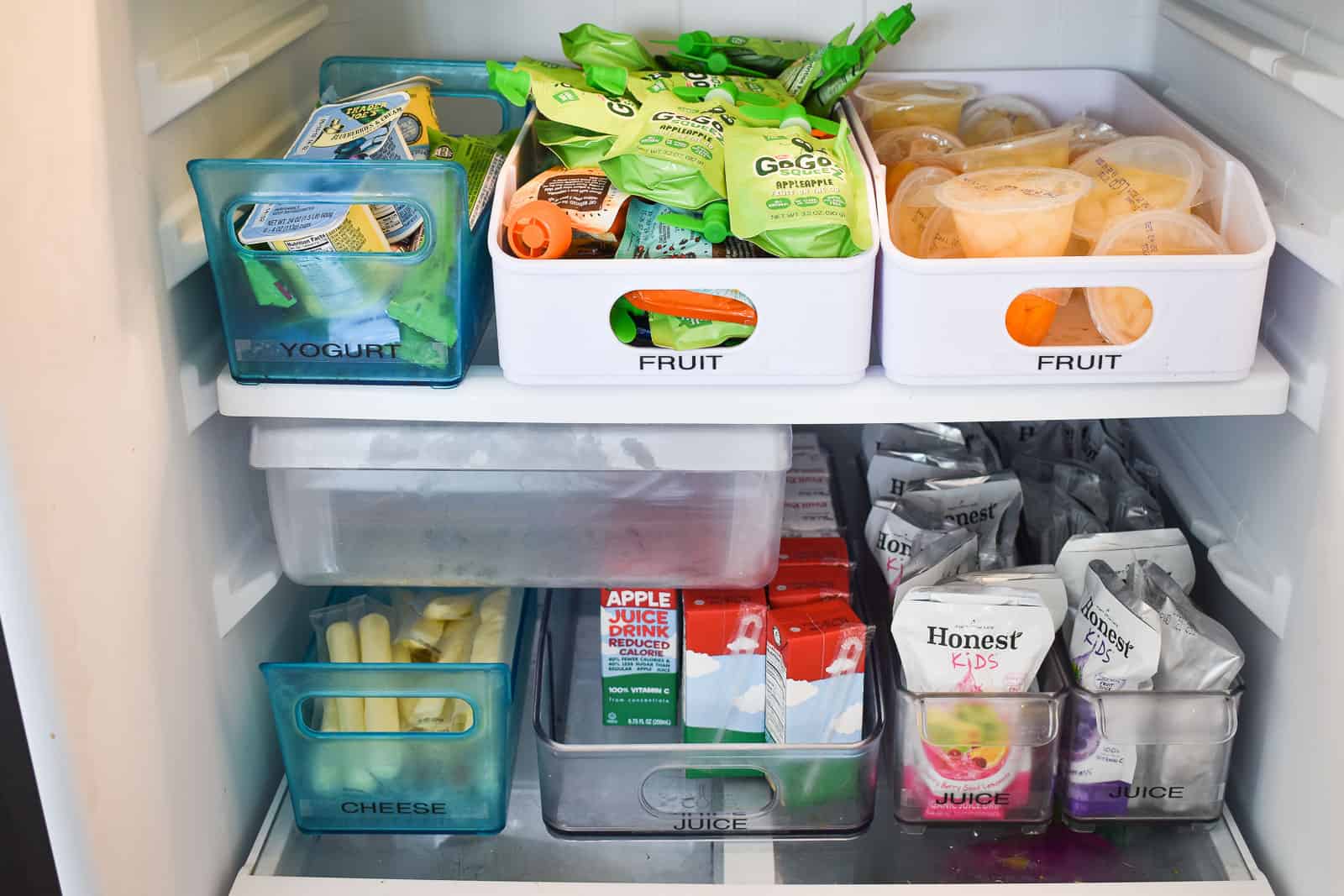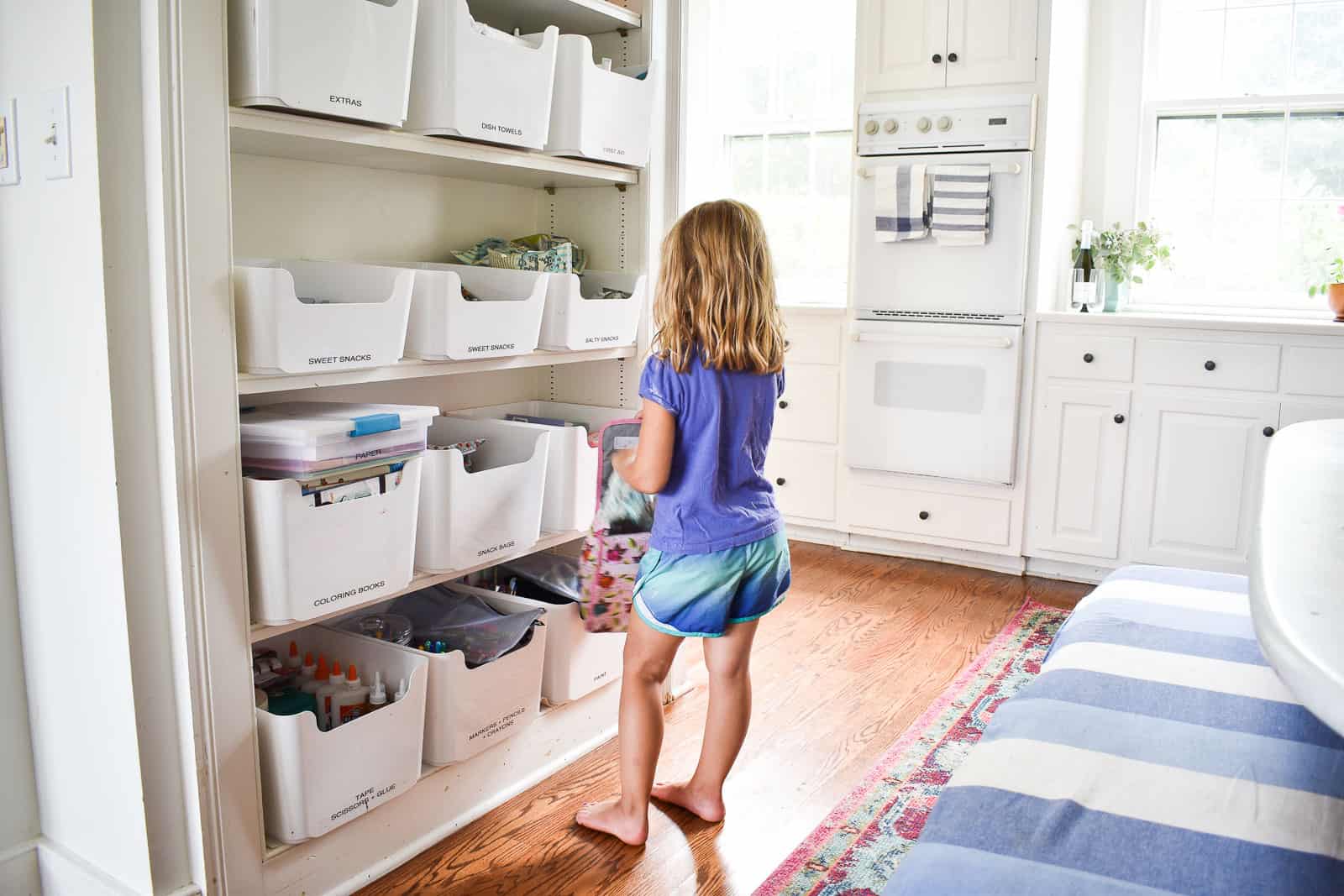 I am a FIRM believer that sometimes we need to get out of our own ways and let children learn independence and autonomy. If you are someone who packs a color coordinated bento box for your kids' lunch each day, then this is a HUGE change and will be a little harder to implement. But it makes our mornings so much smoother and easier: no fighting, I'm not doing a million things before the bus comes, and the kids have to learn to pack what they will eat! Win-win-win.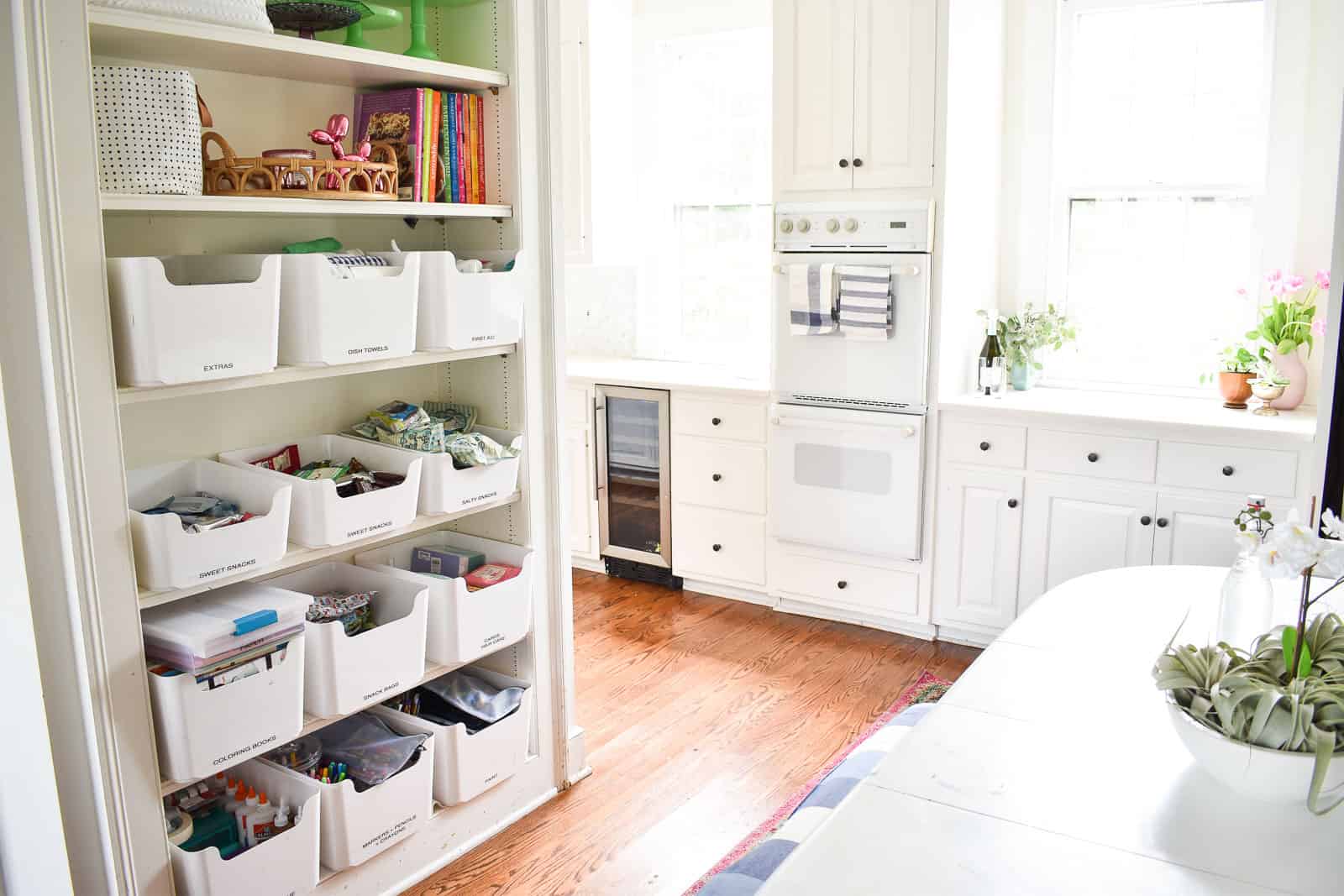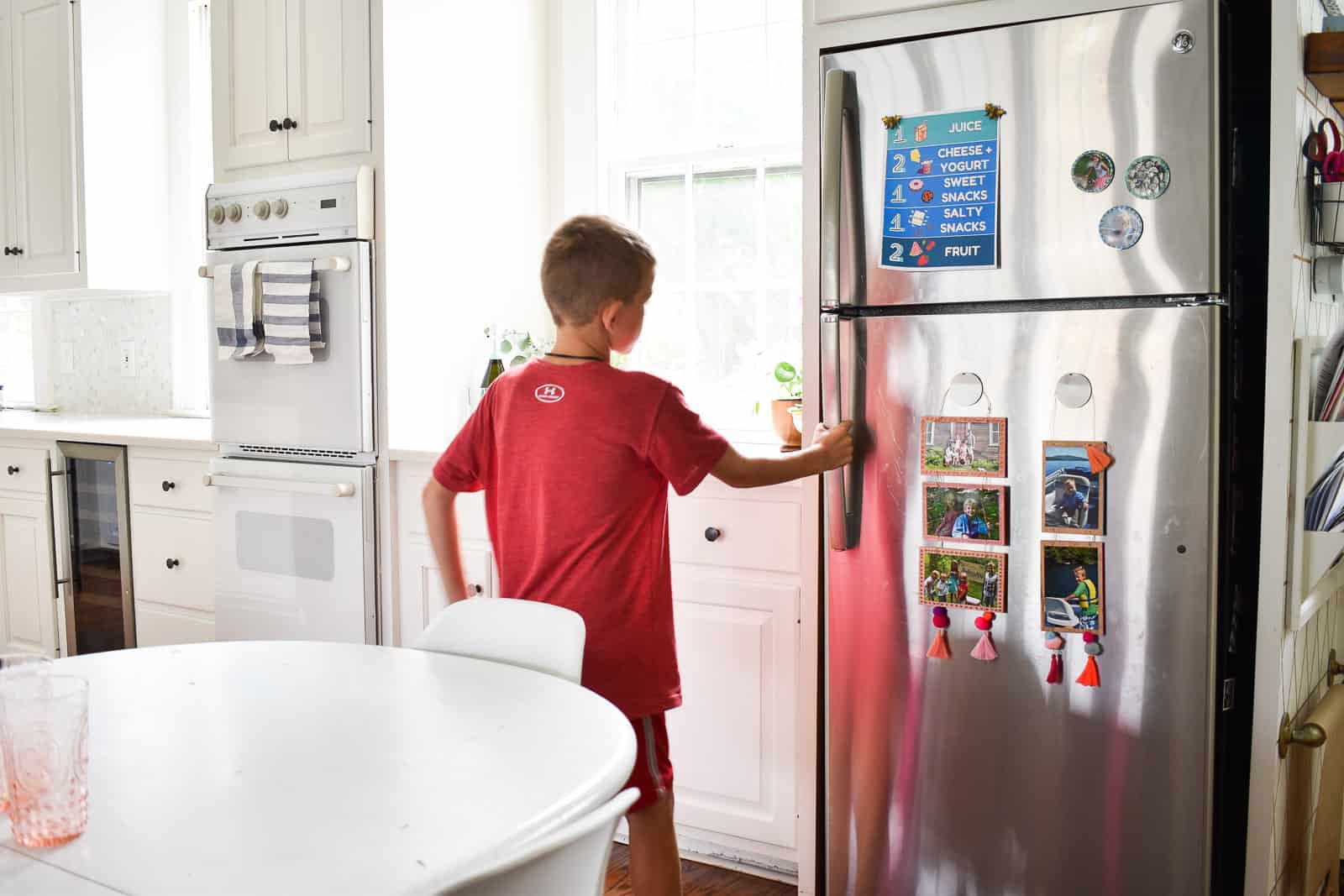 Let me know if there are any other tips you can share for getting your kids out the door each morning with a smile! I wrote this post about it ages ago, but am always looking for more ideas!